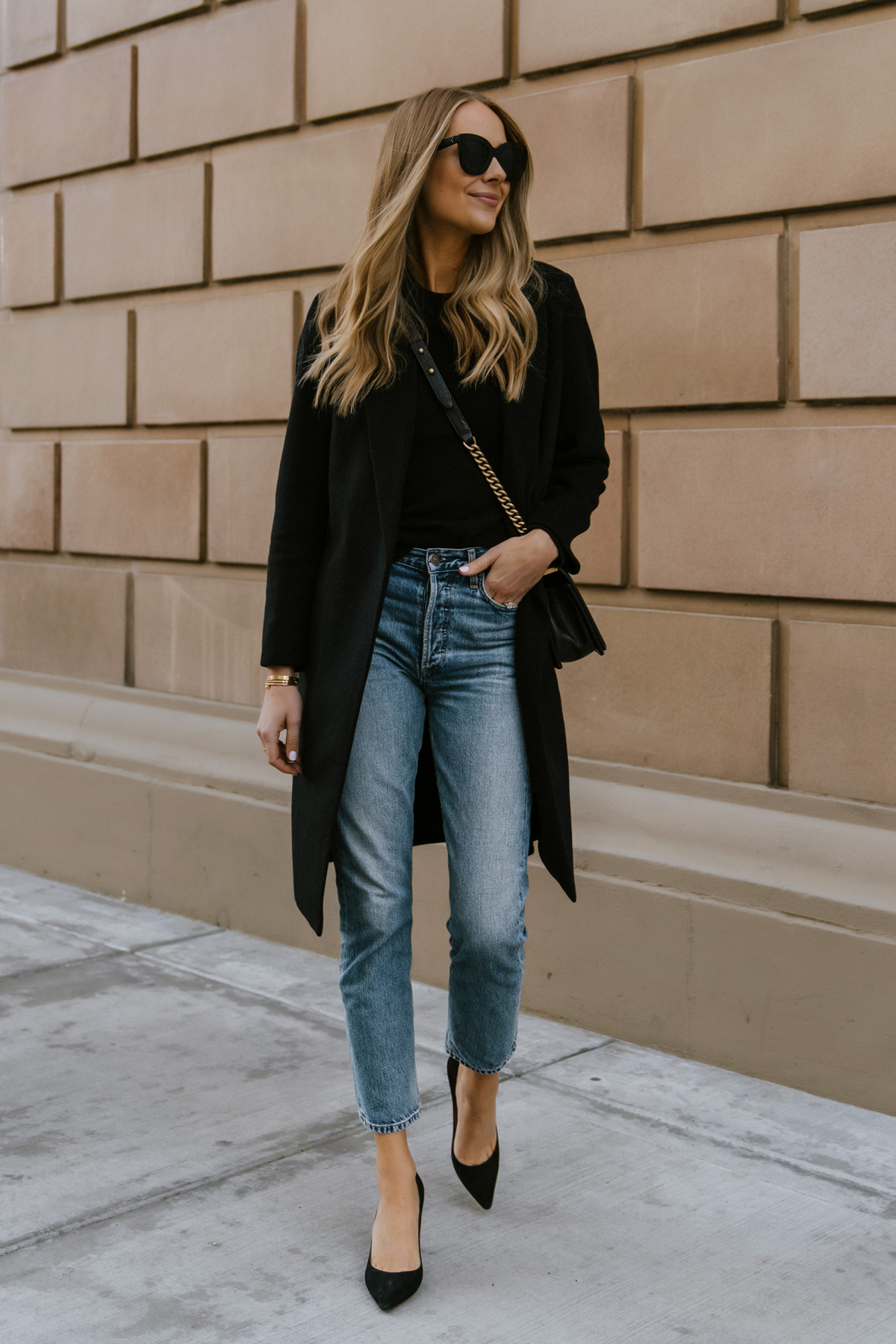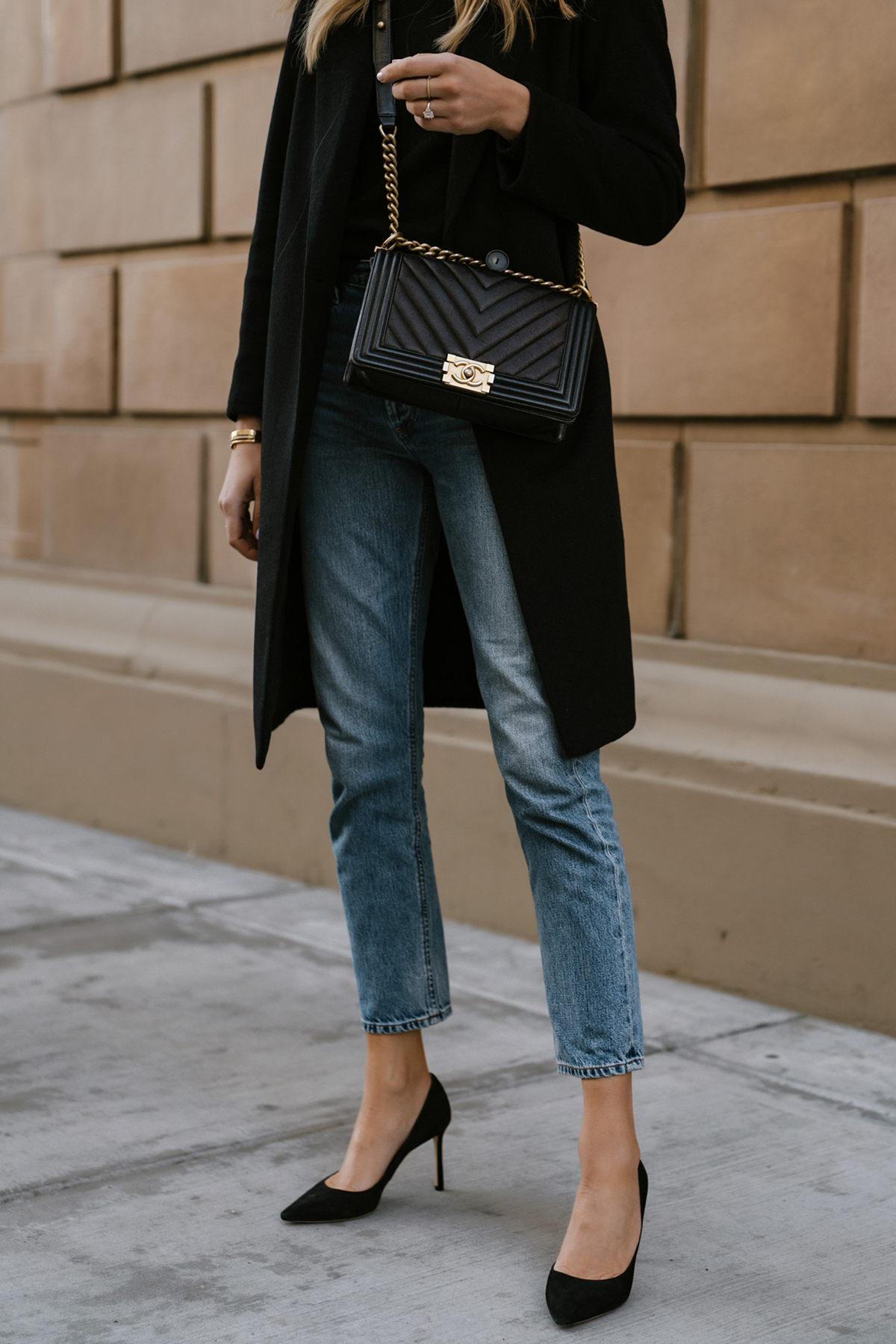 I give a lot of love to camel coats because I'm naturally drawn to their rich, neutral color but today I'm shifting my focus to the OG neutral: black. You can truly never go wrong with a black outfit; not only is it slimming, but it's unshakably classic. I realized I needed an updated womens black wool coat to add to my arsenal.
Low and behold, I found this Vince wool coat that is nothing short of perfect. I mean, pretty much everything Vince makes is nothing short of perfect, so I shouldn't be surprised. The entire line is elevated basics, which is my love language! The coat feels so luxurious and features a gorgeous collar with hidden snap closures as to not take away from the clean lines in front. Although the coat itself isn't lined, the sleeves are so that whatever you're layering underneath doesn't get caught (is anything more annoying than that?!). Plus it makes it the perfect lighter weight coat to transition into the spring season!
A piece like this lends itself to so many black coat outfit ideas. You can style it like I did with a black cashmere sweater, classic blue jeans, and black pumps (perfect business casual look). You can do a full blackout from head to toe, or you can mix and match it with any number of colors and accessories. See how I styled it with sneakers here & here! It's a stunning coat and a definite investment that will have your mind overflowing with stylish outfit ideas!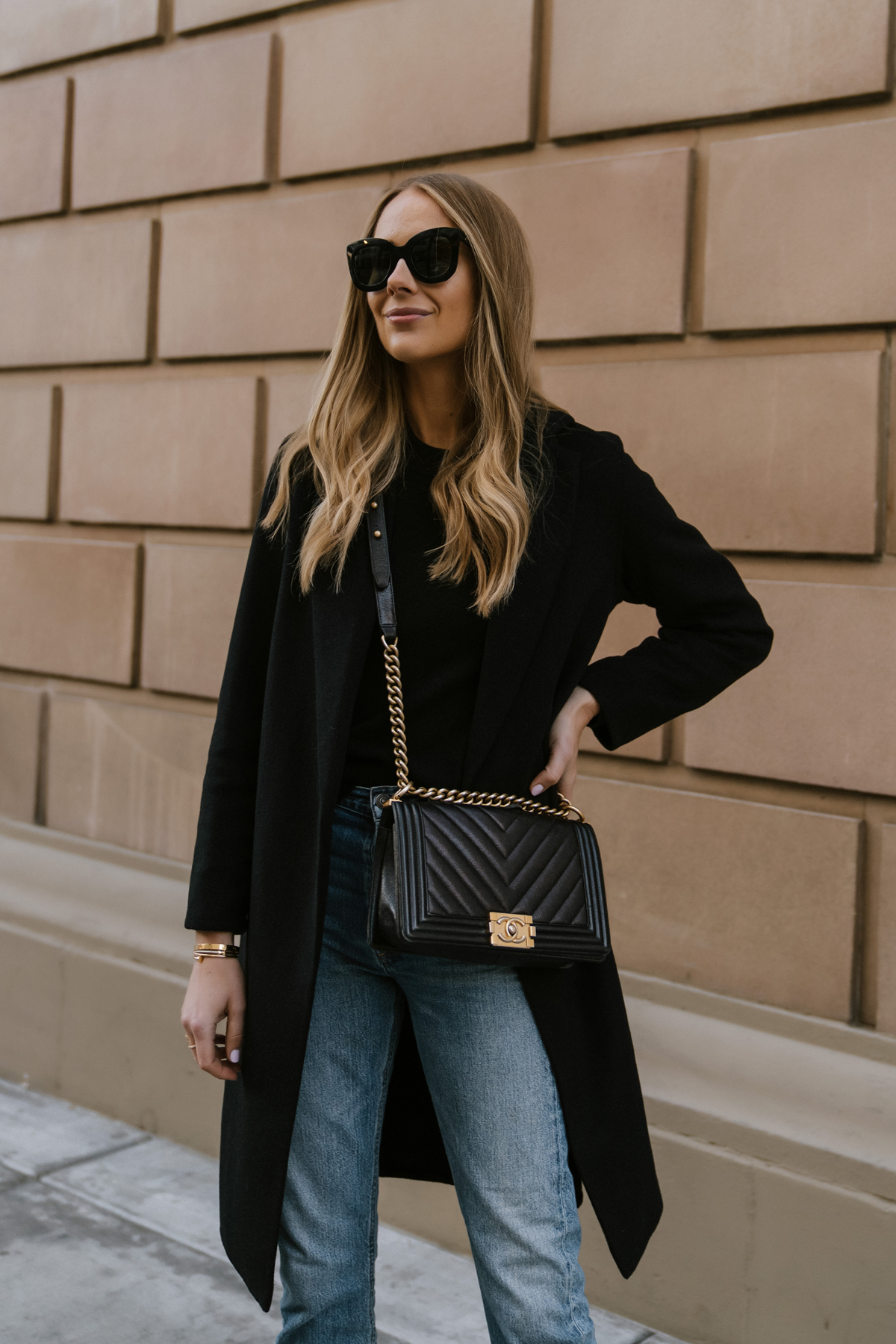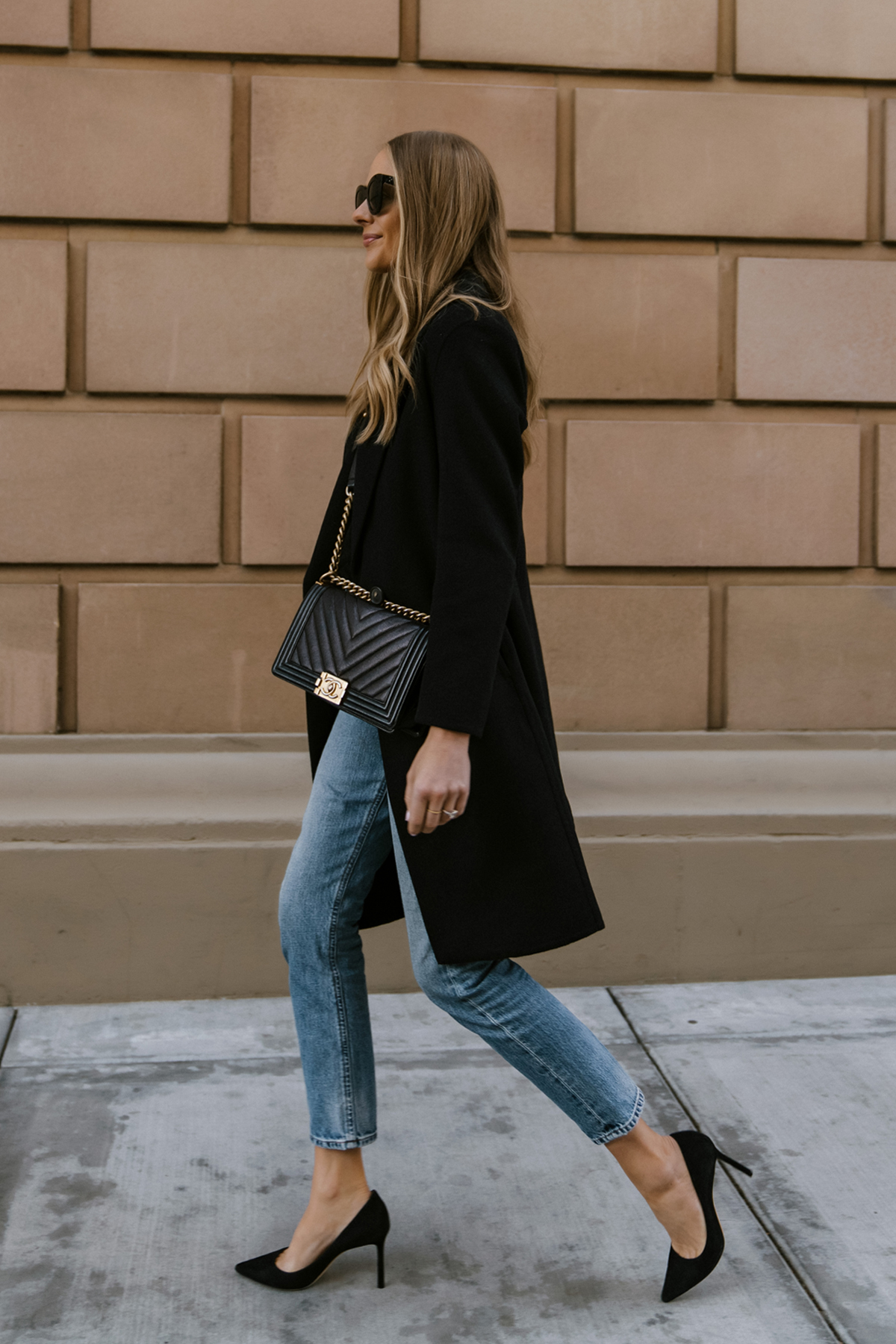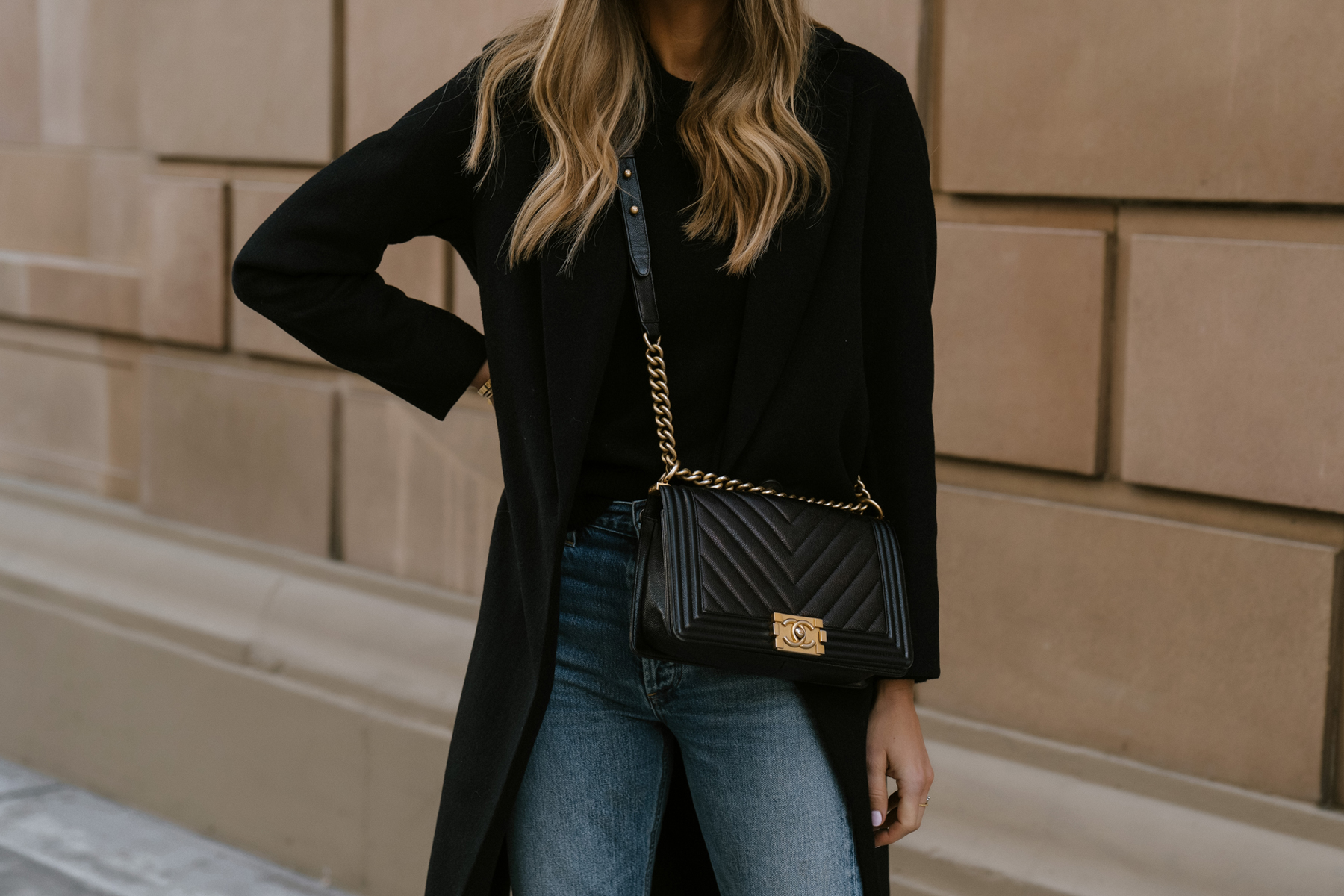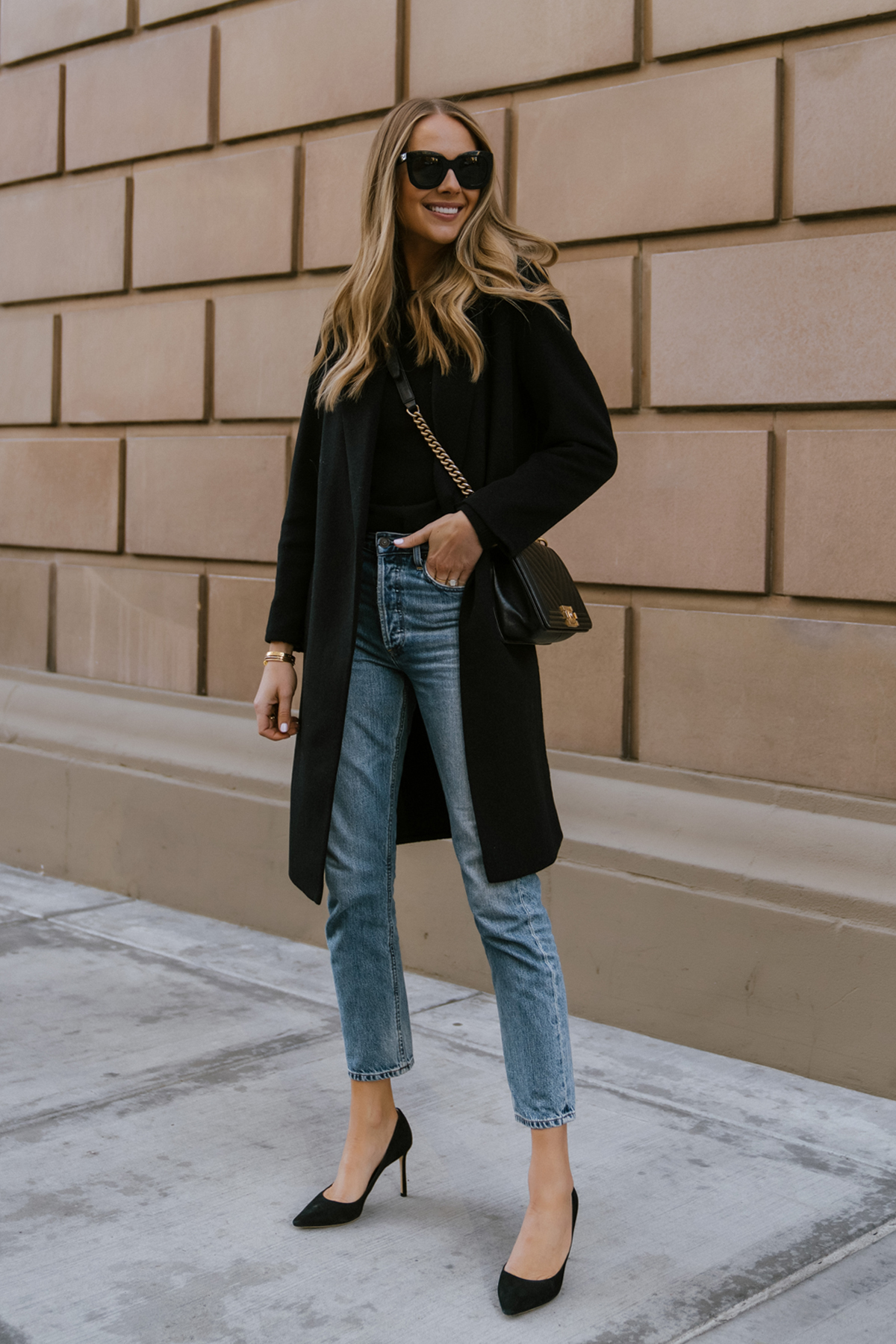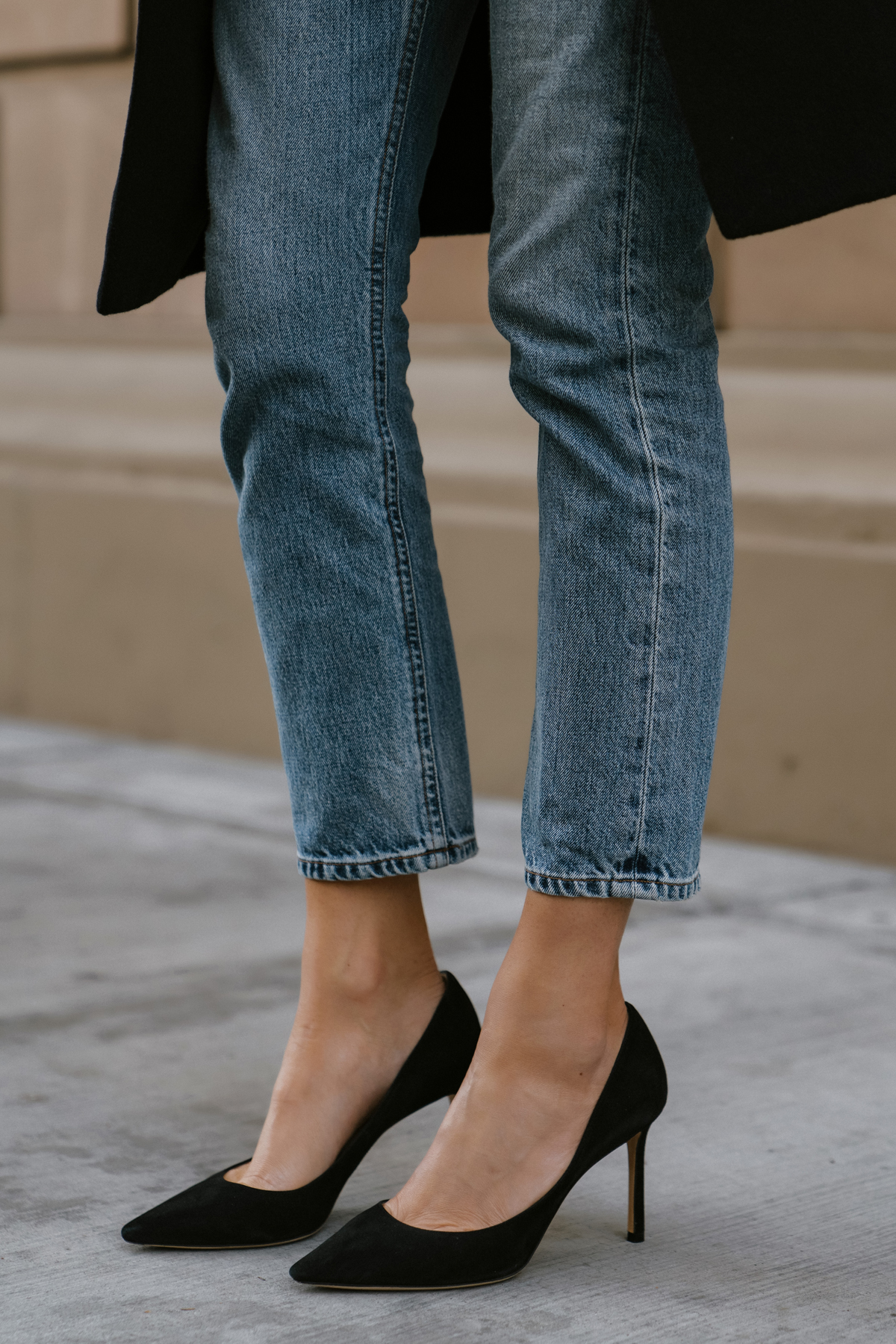 Photos: Arielle Levy
This post may contain affiliate links, meaning when you click the links and make a purchase, we receive a commission.