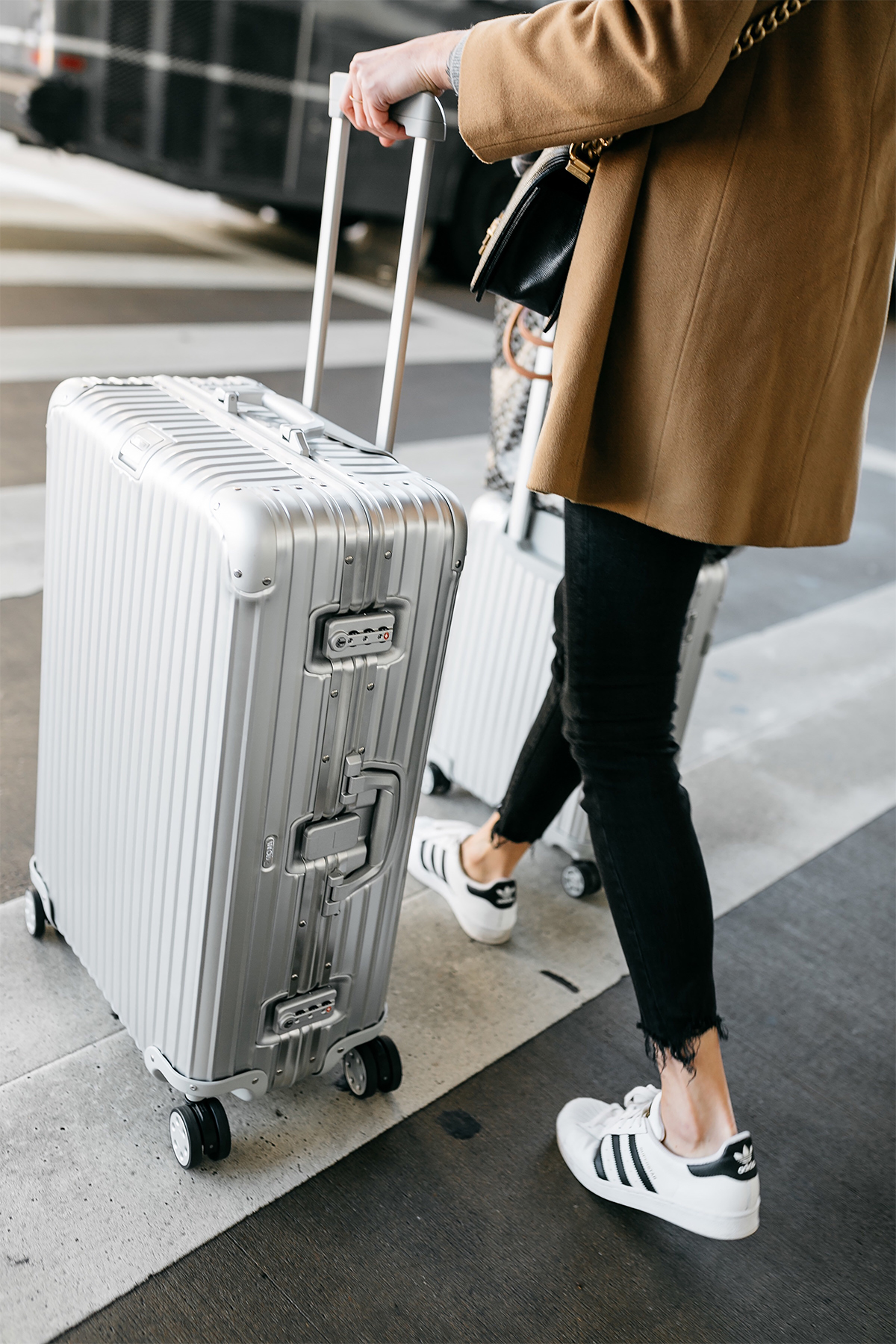 I travel very frequently and during all times of the year. And over the years, I've learned what I'm most comfortable wearing while traveling. Because we are about to kick off Fashion Month, winter getaways, and/or any other travel plans for this season, I decided to share with you guys a few tips for my airport style in the winter.
Comfortable Shoes
I can't stress this enough, walking through the terminals can sometimes be longer than usual, especially with unexpected gate changes, so now I always wear a pair of sneakers. Unless I'm going somewhere extra cold, I will opt to wear the boots that take up the most space, but are still comfortable (ex. for Telluride I wore these).
Topcoat
I don't know about you, but I'm always freezing on the plane, even in the summer. I always wear a coat to keep me warm, which then frees up space in my suitcase for other items.
Layers
Again, this goes back to the previous tip. But adding a scarf to my outfit, not only looks chic, but doubles as a wrap or blanket for the plane. Most domestic flights don't offer blankets anymore, and this is one extra way to ensure I won't be chilly.
Casual Styles
I like to keep my style pretty simple when traveling, i.e. jeans and a cozy sweater. I'm definitely not one of those travelers that likes to get all dressed up for flights.