Ever since we moved into our new home in Nashville last year, we've been renovating. We knew buying this house meant remodeling a lot, and that's a big reason behind why we bought it! We've accomplished so much already, and it's put me in an organized mindset since day one. That, paired with staying home for the better part of a year, have made me want to organize literally everything I can get my hands on!
An easy and effective thing to organize in your house are drawers. I've saved so many drawer organization ideas I've seen so I have all the best organization hacks for you guys. Most recently, I went to town with bathroom organization for my makeup, skincare, and haircare products. It's crazy how something so small can make the biggest difference in your daily life! Keep reading to see my tips for bathroom organization and how to organize your own bathroom drawers. I promise you'll feel 100x better after you do!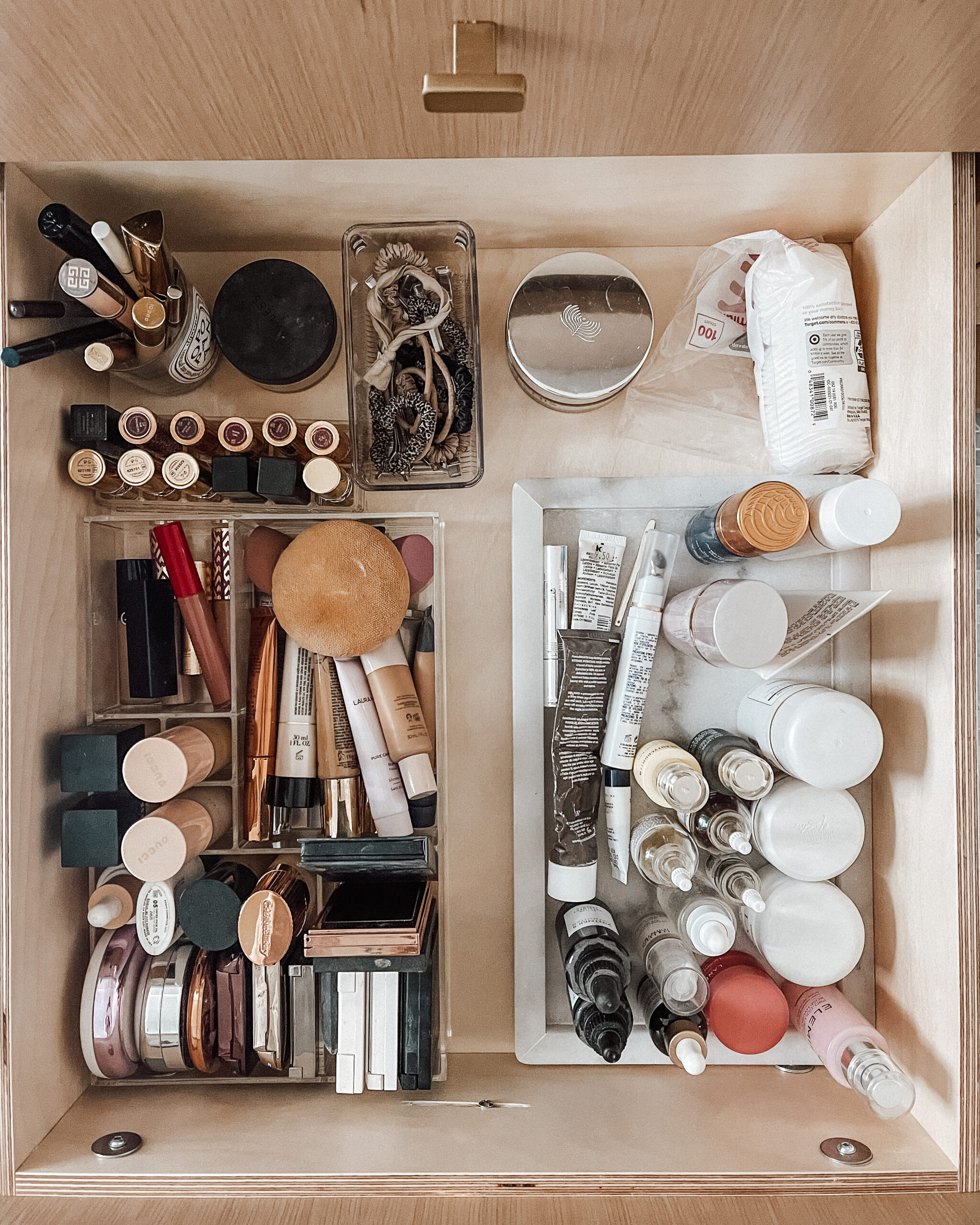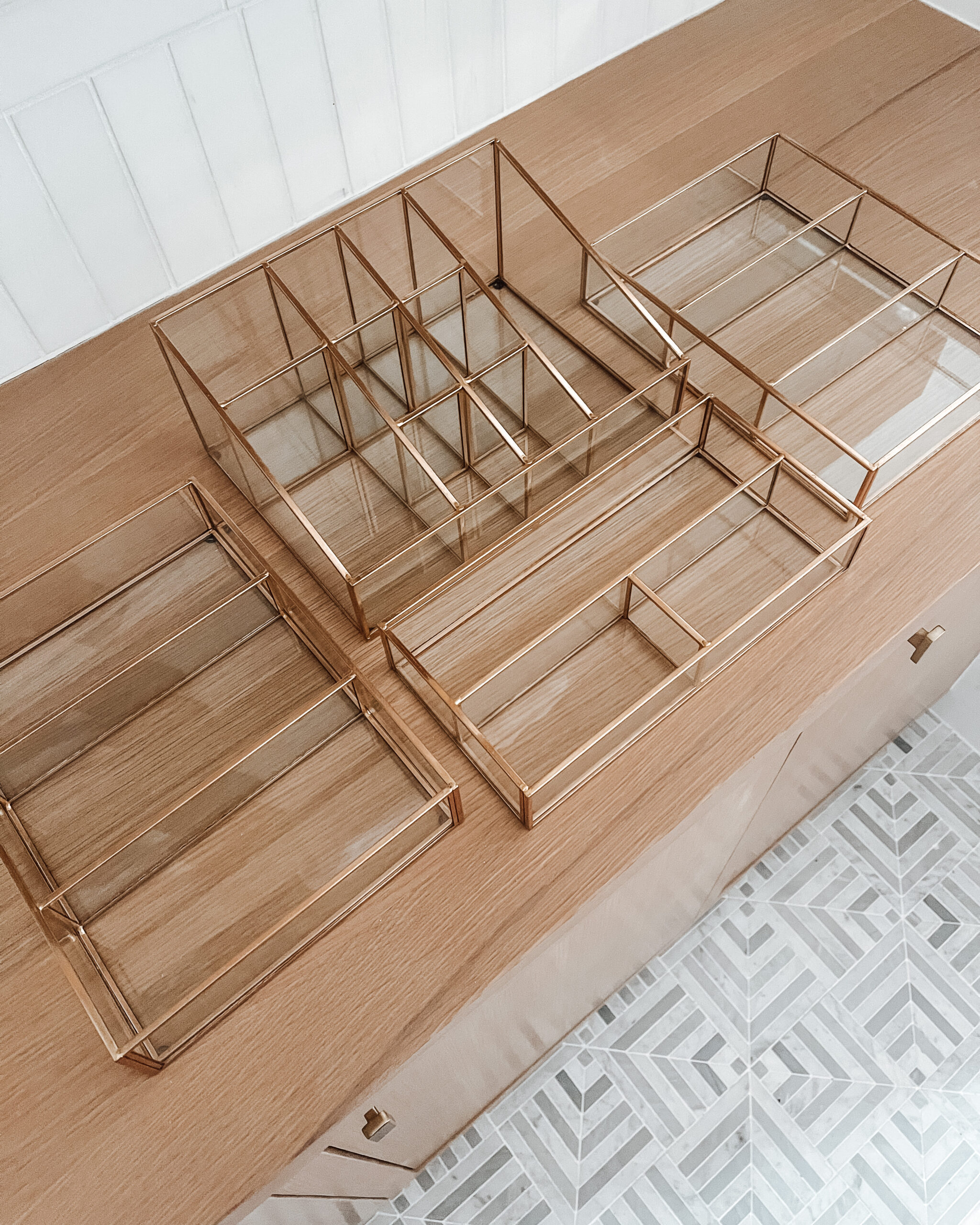 Tip 1: Clean
As simple as this my sound take everything out of your drawers and wipe down with cleaning products. This goes for the products themselves and the drawer! You're going to want a clean foundation to start on so this is essential!
Tip 2: Inventory
Check expiration dates and throw out anything that has expired. Also go through anything you don't use or have duplicates of. If you don't use it, either purge or donate (depending on quality). If you have double of something find a place to store the extra so it doesn't take up valuable space in your current drawer (if there is no room for it)
Tip 3: Organize
I like to keep everything in my drawers organized by category. Luckily I have large oversized drawers so everything can fit into one. I used these glass organizers from Target to help divide up the drawer. They would also be gorgeous sitting on top of a vanity! This tall one works perfect for makeup with 9 compartments. I love this smaller one for holding cotton rounds, Q-tips, and my spa headbands. This size is super universal for skincare, haircare, or other miscellaneous products. This marble dish was an Amazon find and works perfect for my hair-ties. And this 12-section lipstick holder from The Container Store. If you're worried about the organizers sliding around, use this museum wax to keep everything in place!
Tip 4: Maintain
This might be the most important tip of all! If you want to keep this space looking neat and tidy, keep it as organized as the day you started. Seasonally check for expired products and/or items you may not use anymore from tip 2!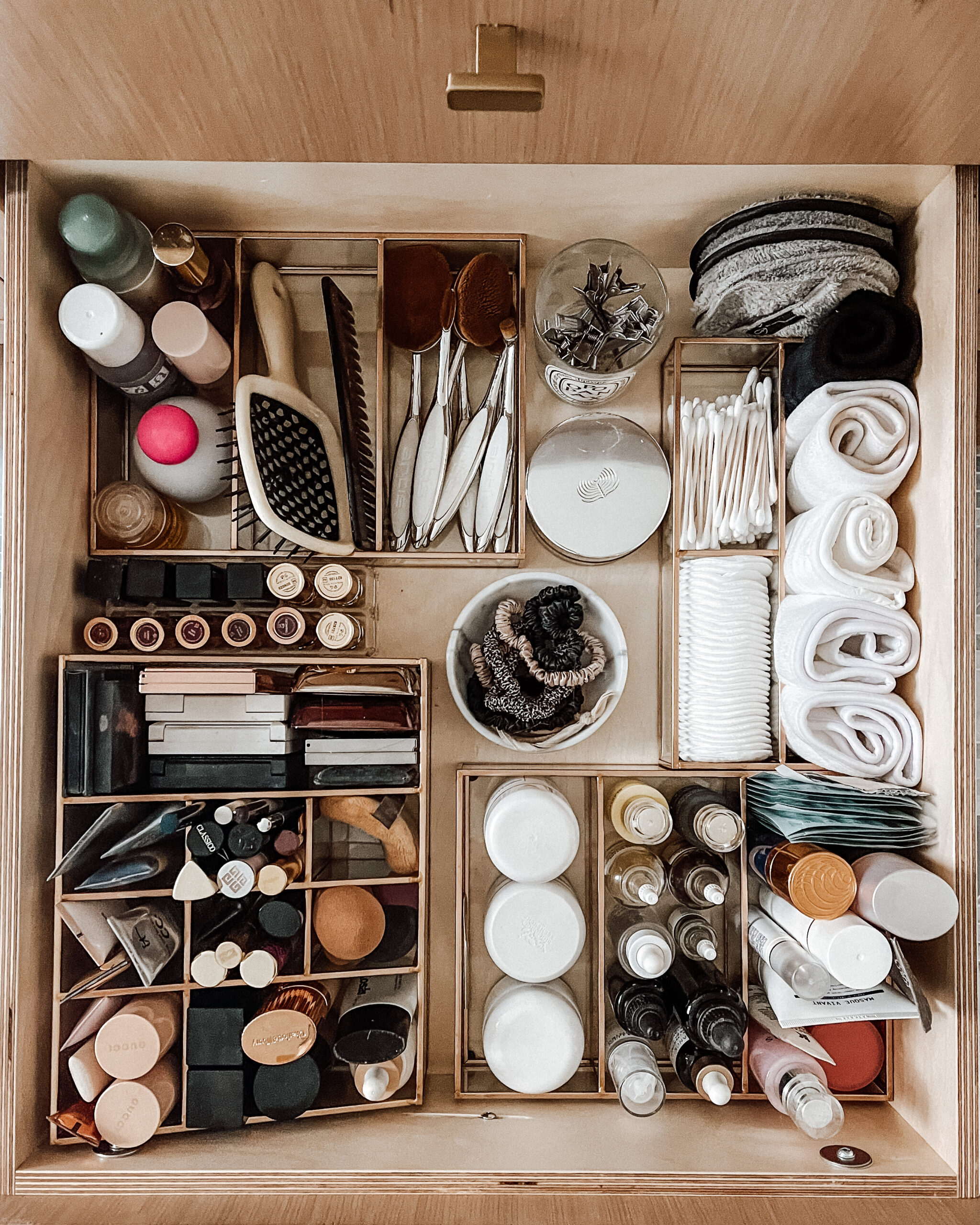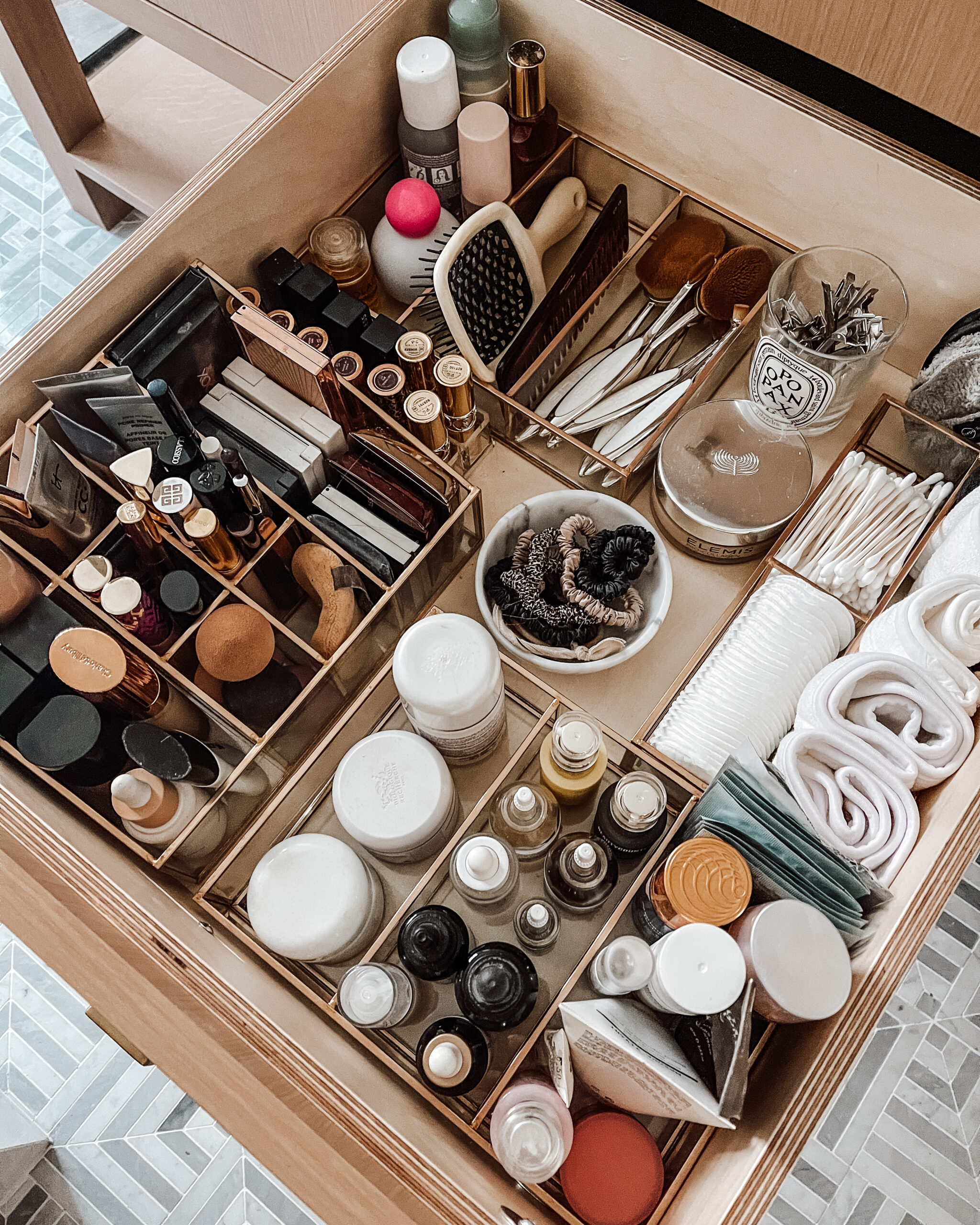 This post may contain affiliate links, meaning when you click the links and make a purchase, we receive a commission.