I'm SO excited to finally share the first of many home reveal posts! As you guys may, or may not know, we moved to Nashville from San Diego back in June and shortly after started renovating our 1984 house. One of the first projects we tackled was the secondary bathroom upstairs. This bathroom supports two other bedrooms on the second floor of our house. The original decor/styling was not quite our taste, and we wanted something more clean, bright, and inviting. I began working with Natalie of Nest Design using her e-design services for the bathroom remodel.
I was saving images left and right on Pinterest and narrowed into the idea of a transitional bathroom remodel. Natalie came up with the most gorgeous design options for us. A few styling details that we really wanted were quartz bathroom counters (for durability), brass hardware bathroom fixtures, and bathroom wall shelves. The bathroom was quite large to begin with and felt almost too big, so by adding standout pieces like a custom vanity and built in open shelving in bathroom, we were really able to utilize the space much better. The team at A Carpenter's Son in Ohio created the most beautiful vanity and shelving and I couldn't be more please with how the renovation turned out. While this bathroom renovation did take a little longer than expected (they always seem to!) it was totally worth it!
Keep scrolling for bathroom remodel before and after images.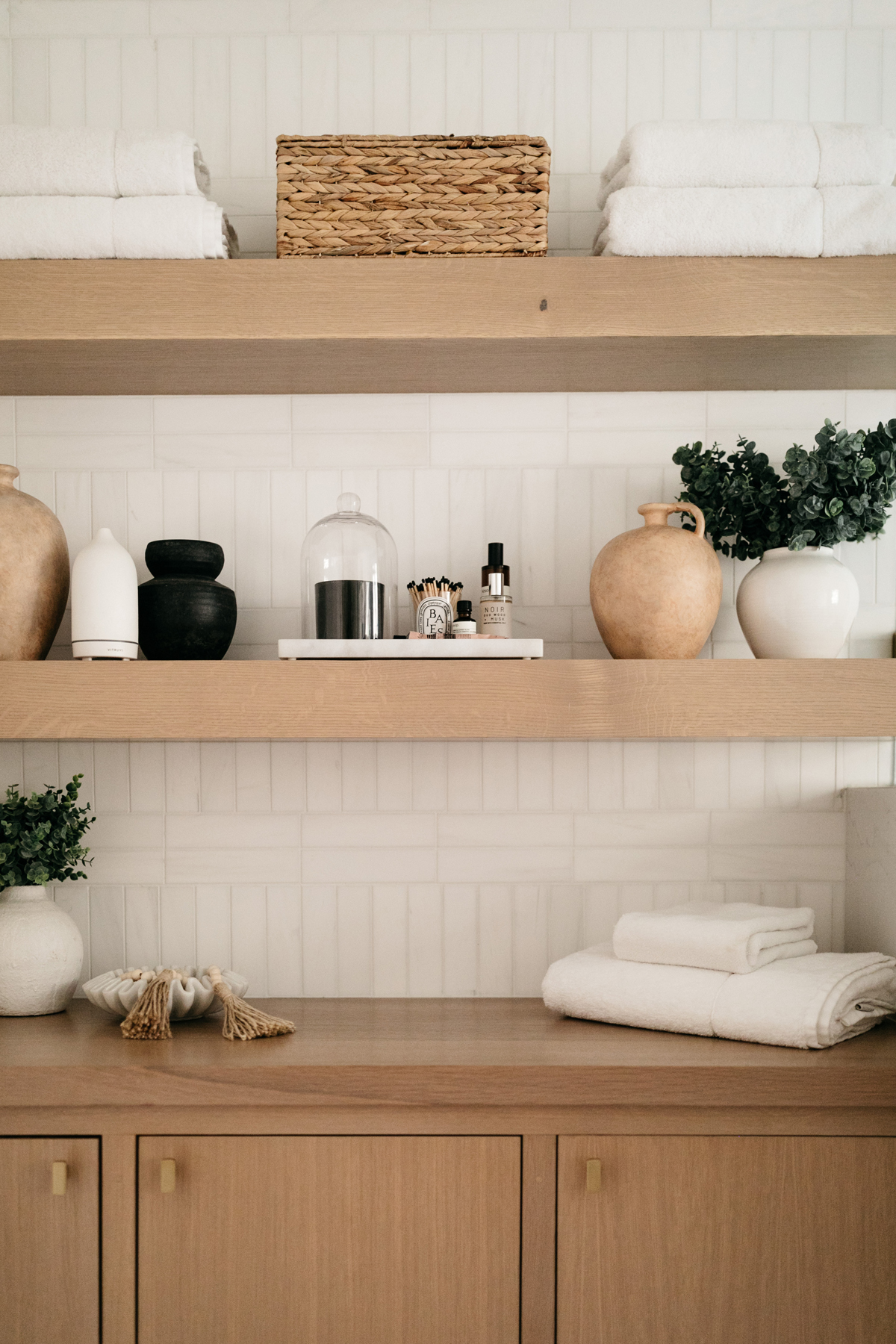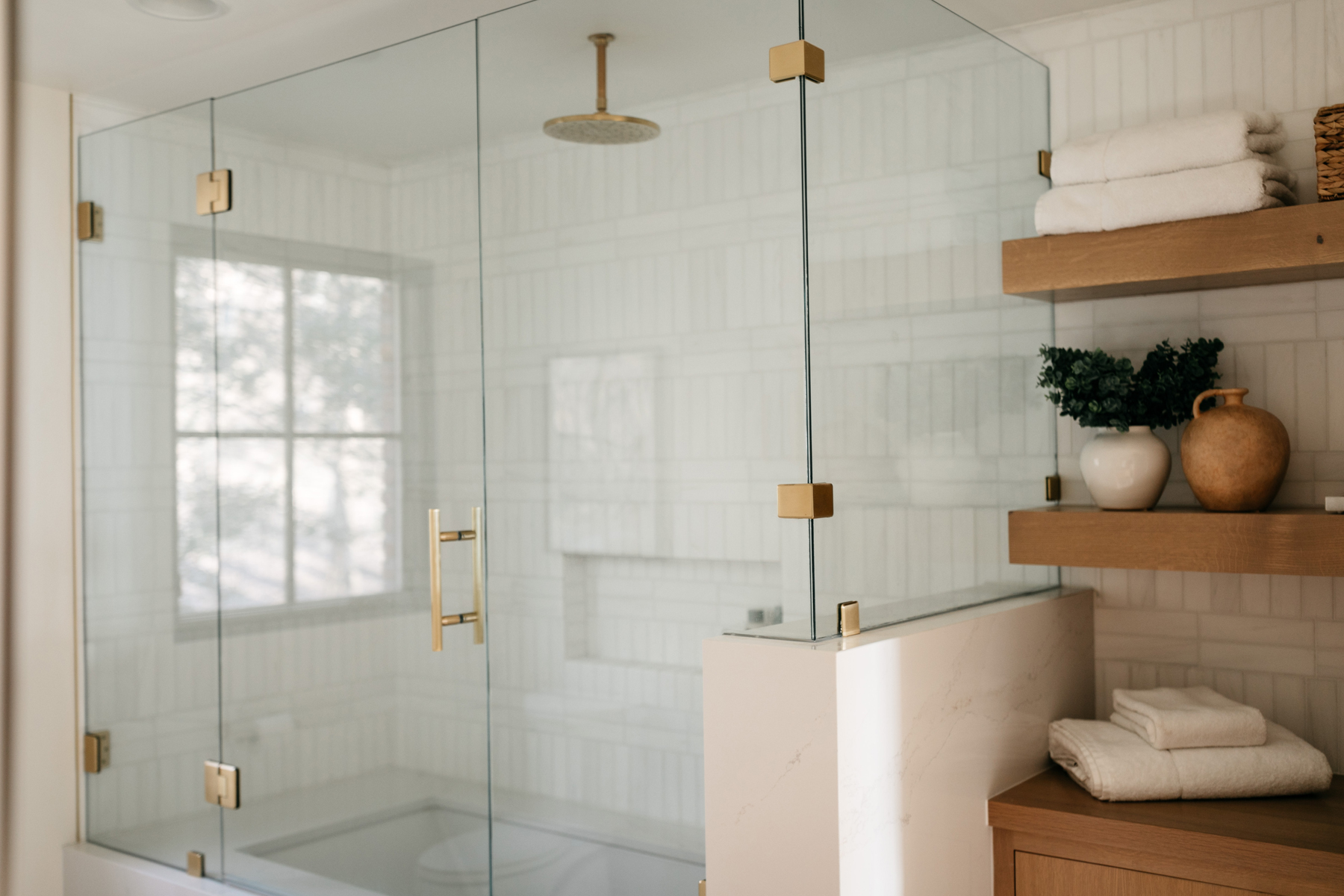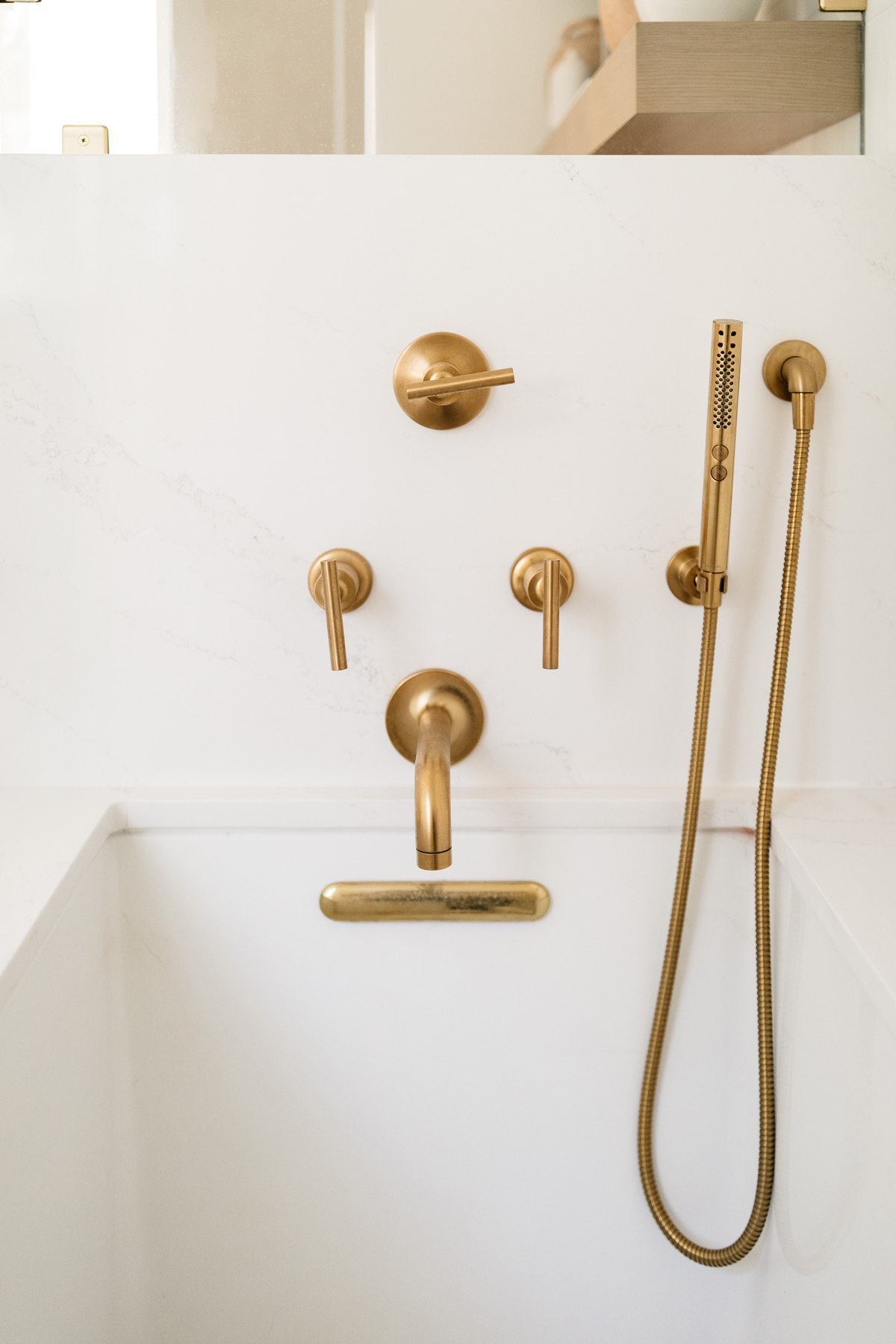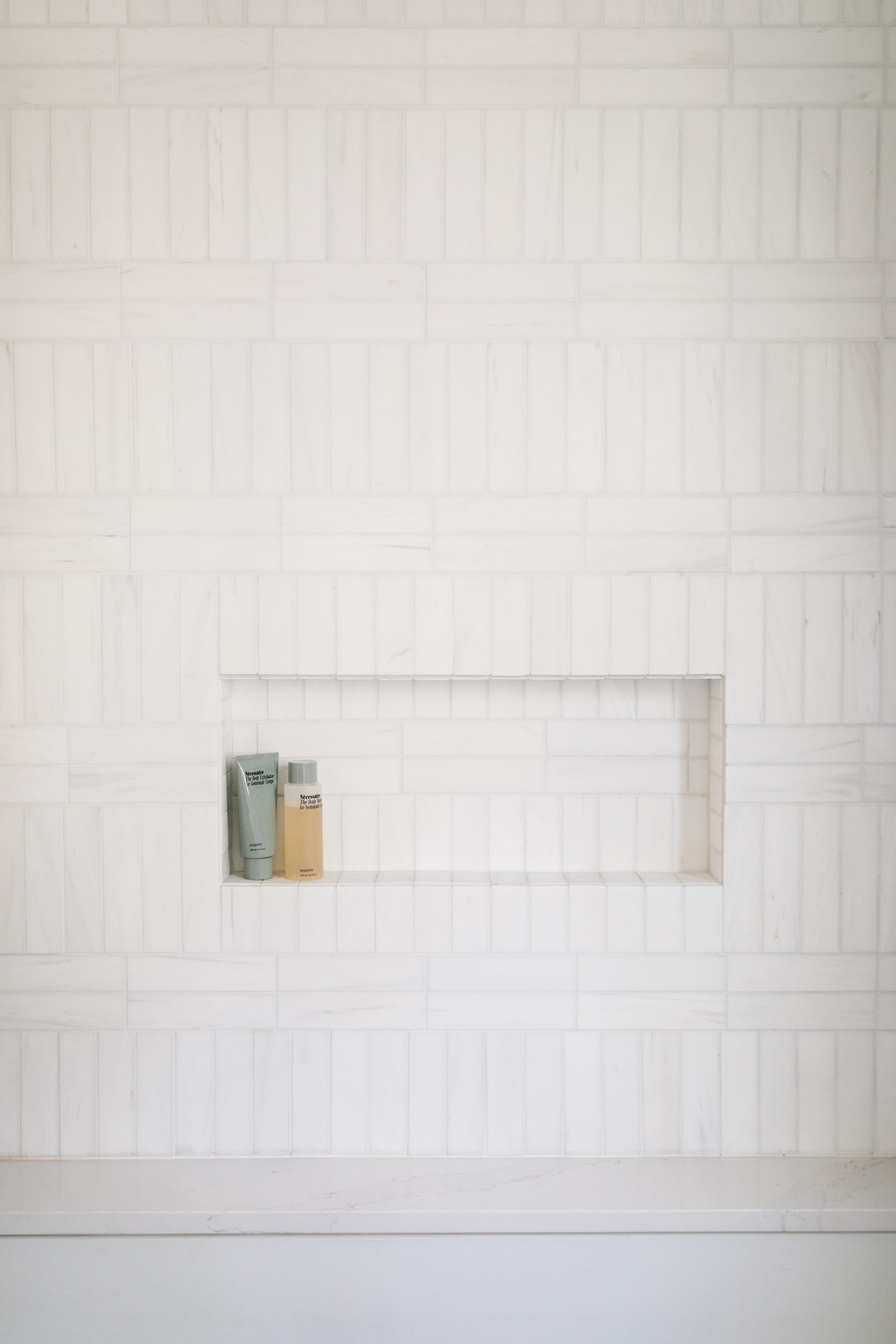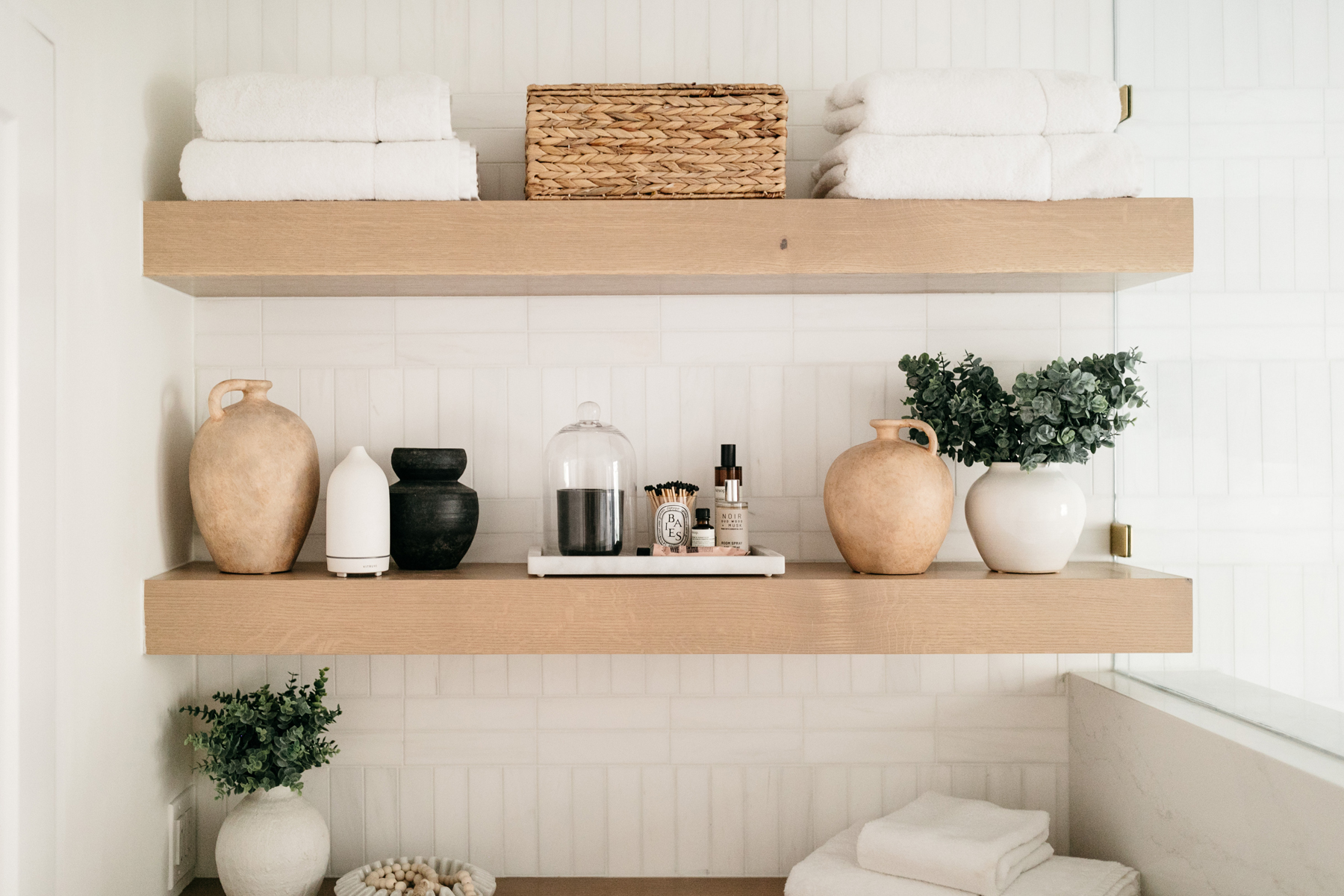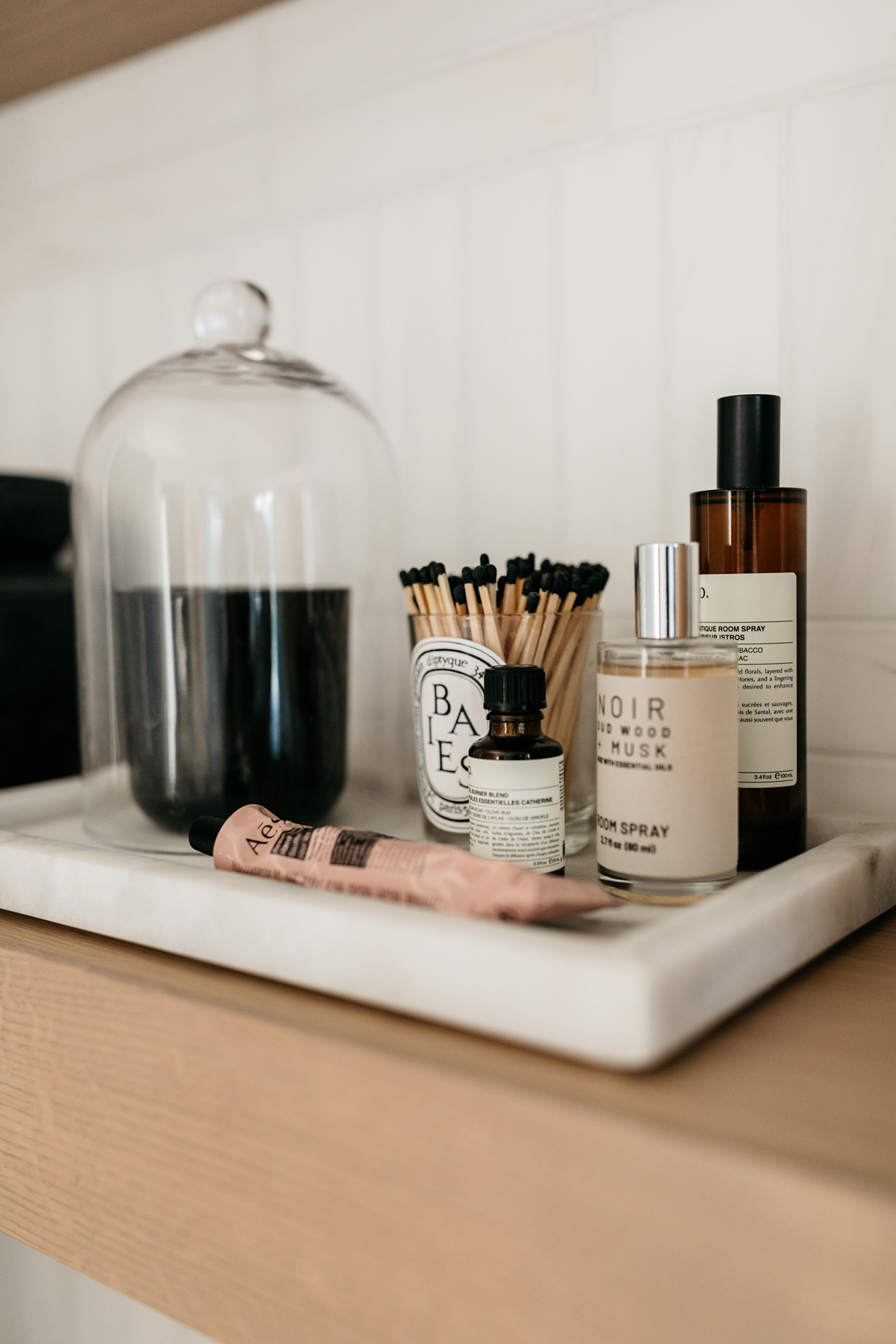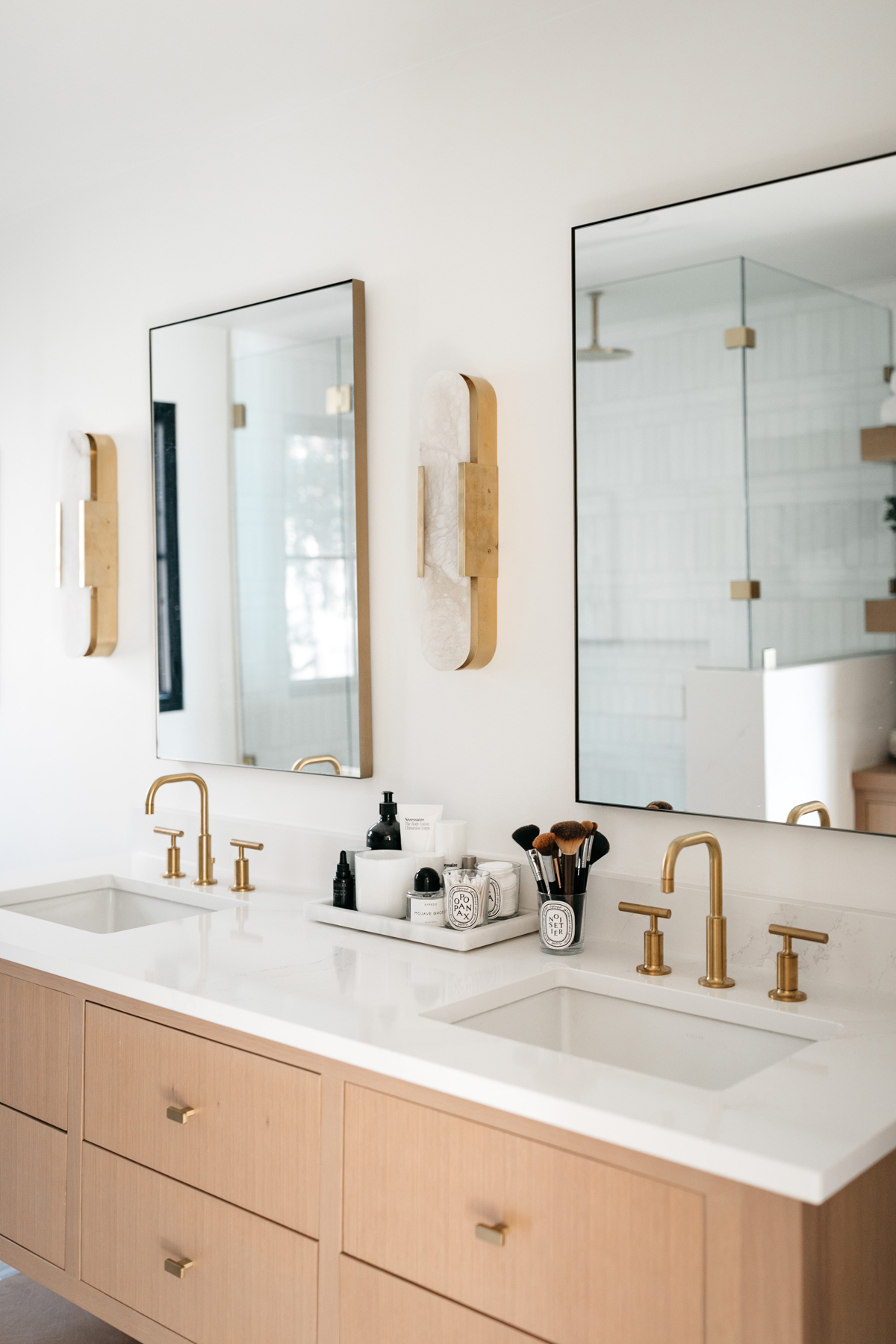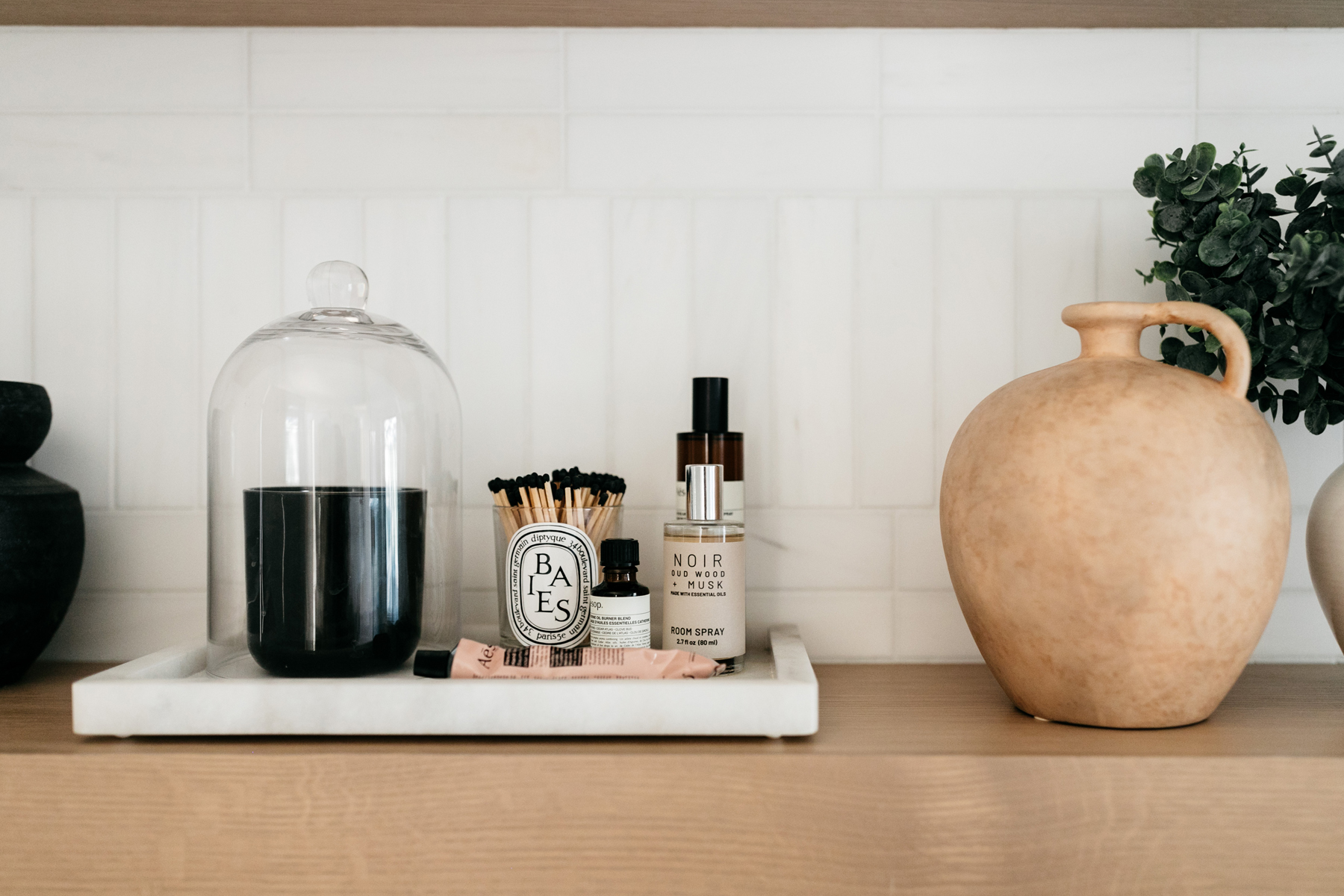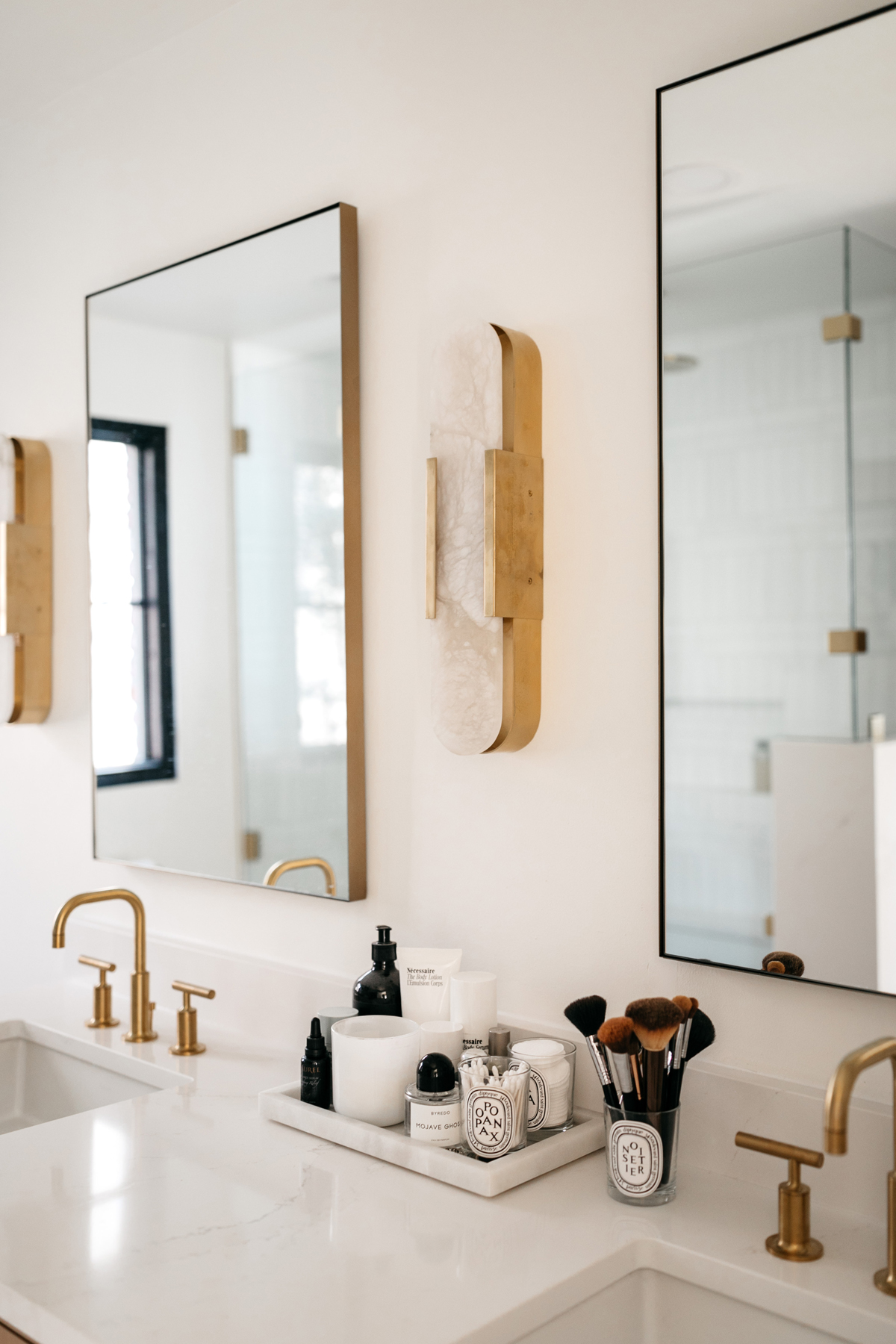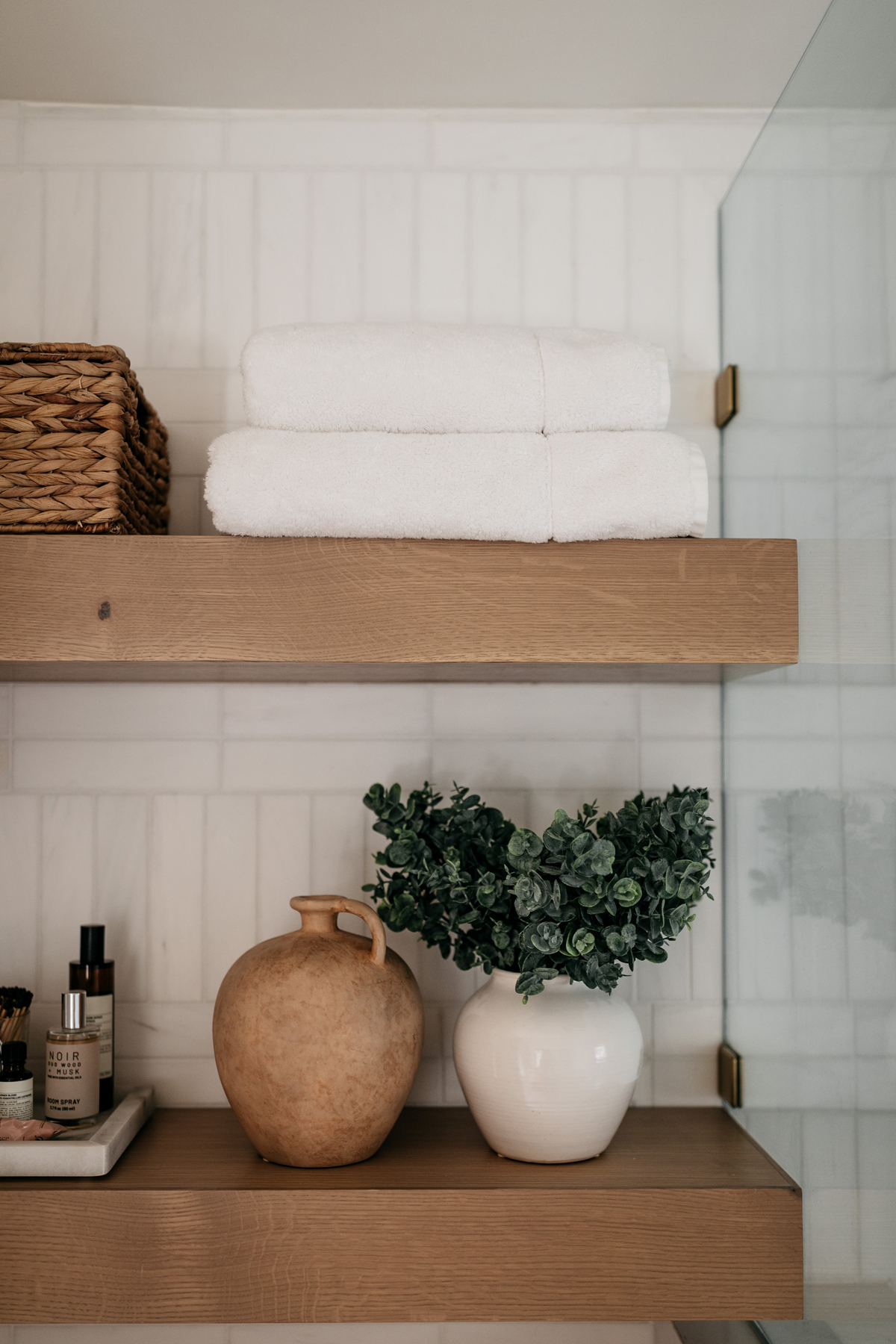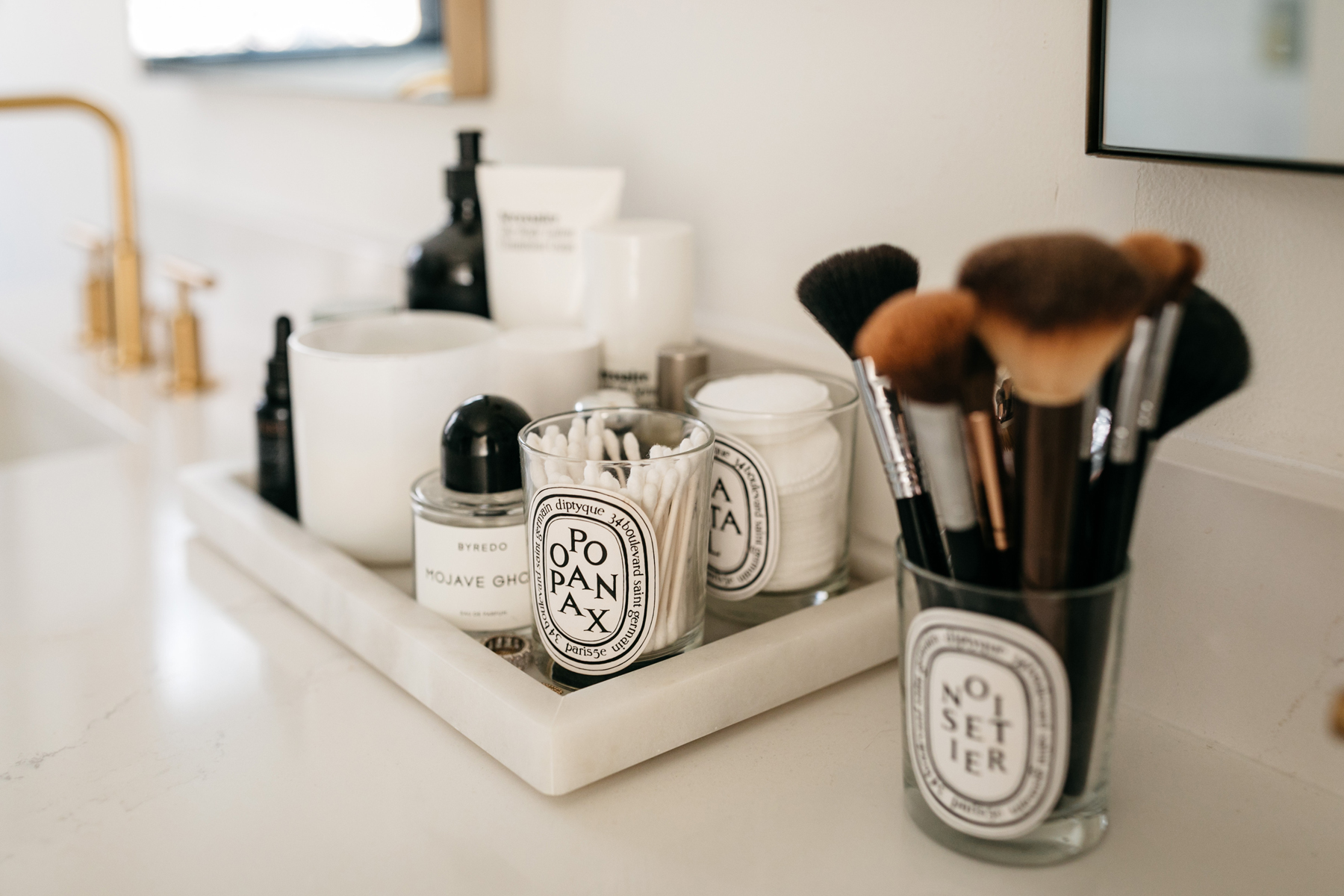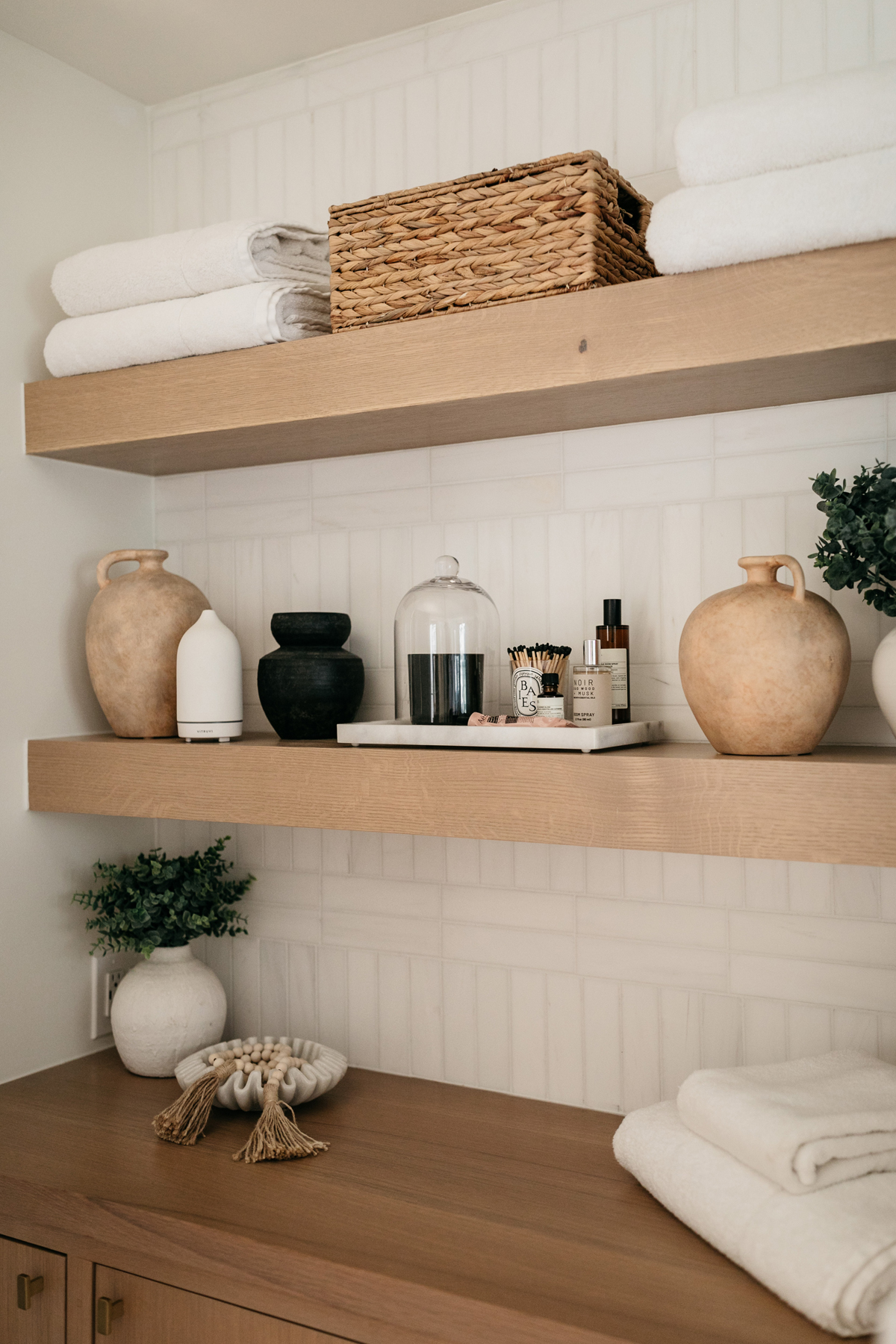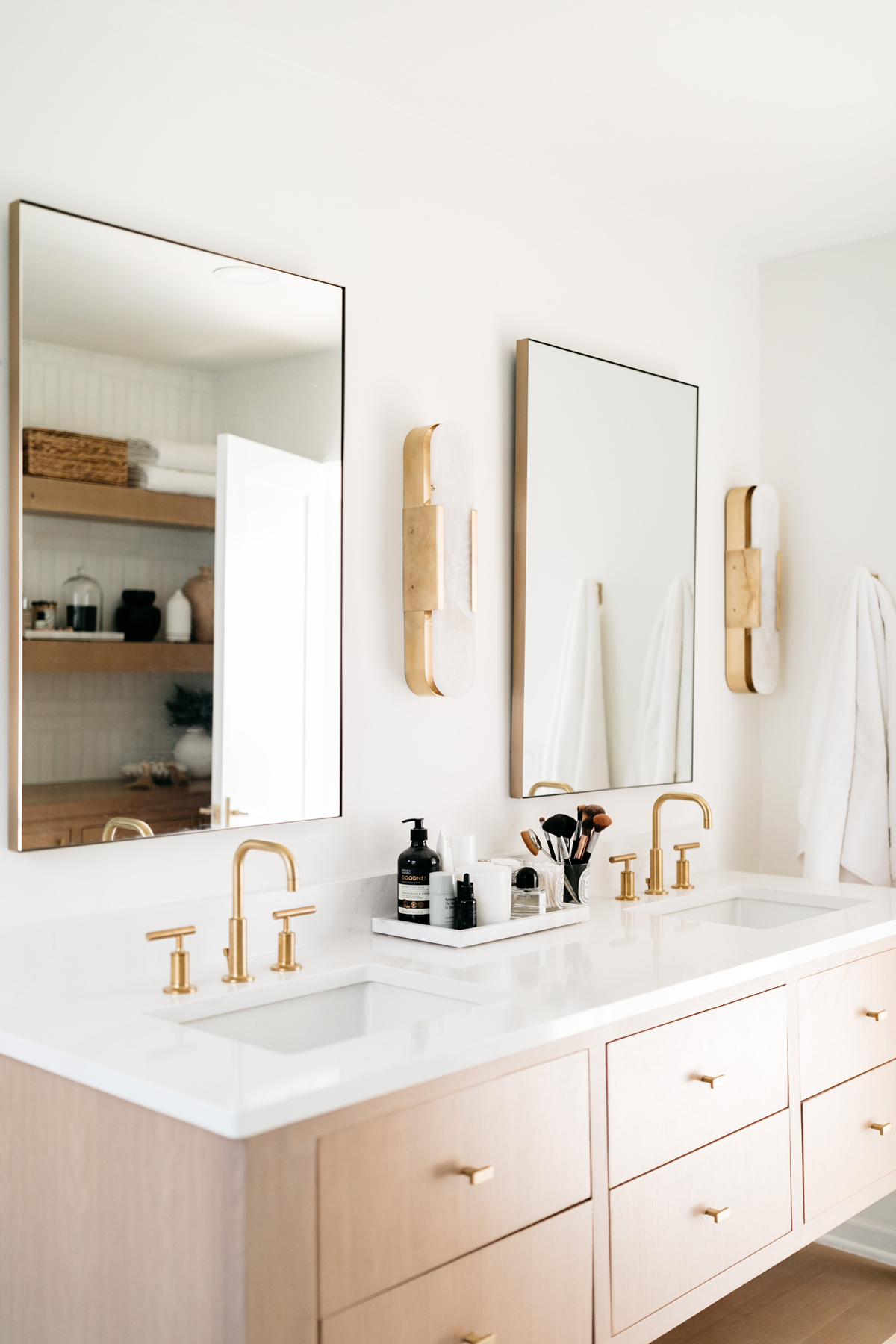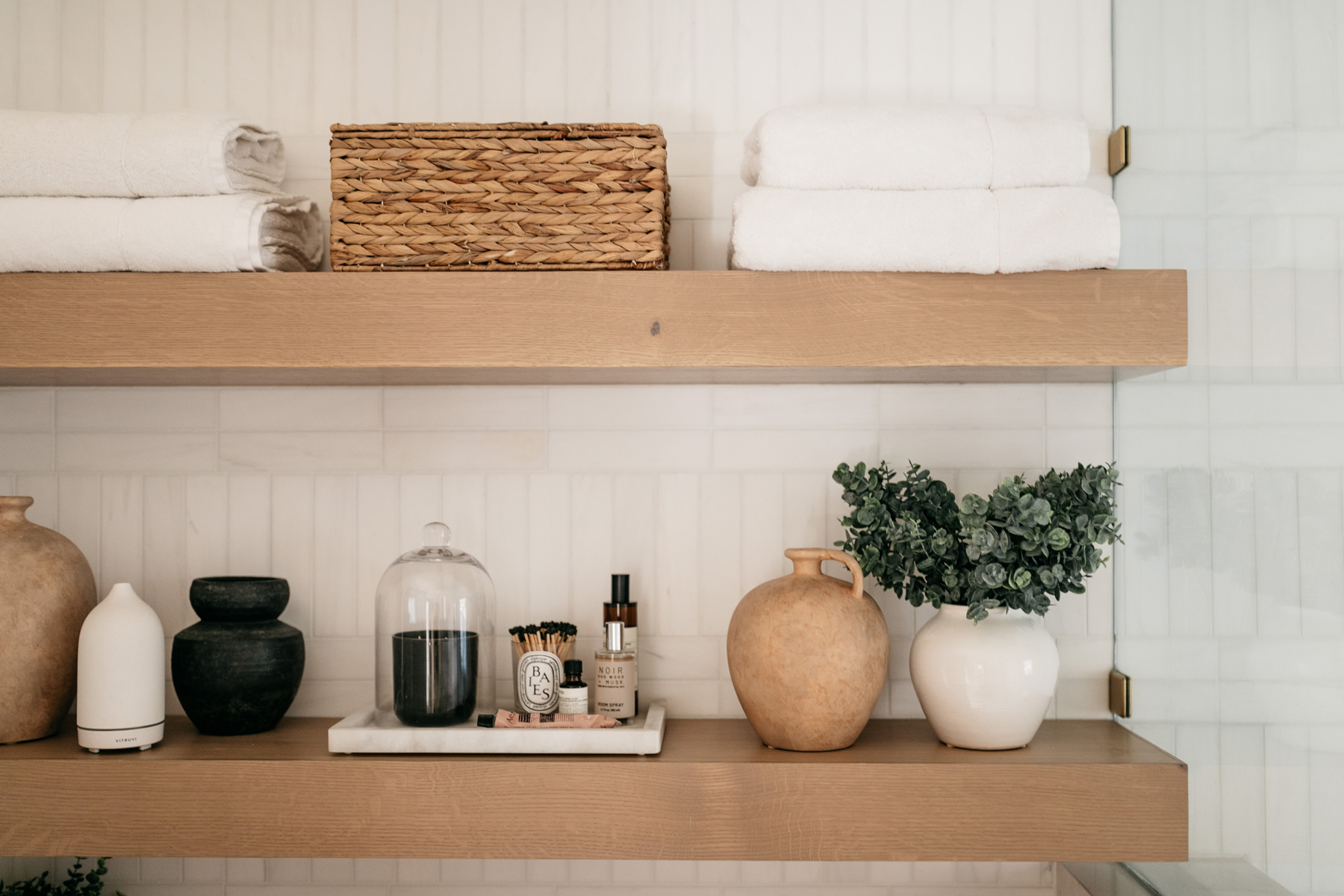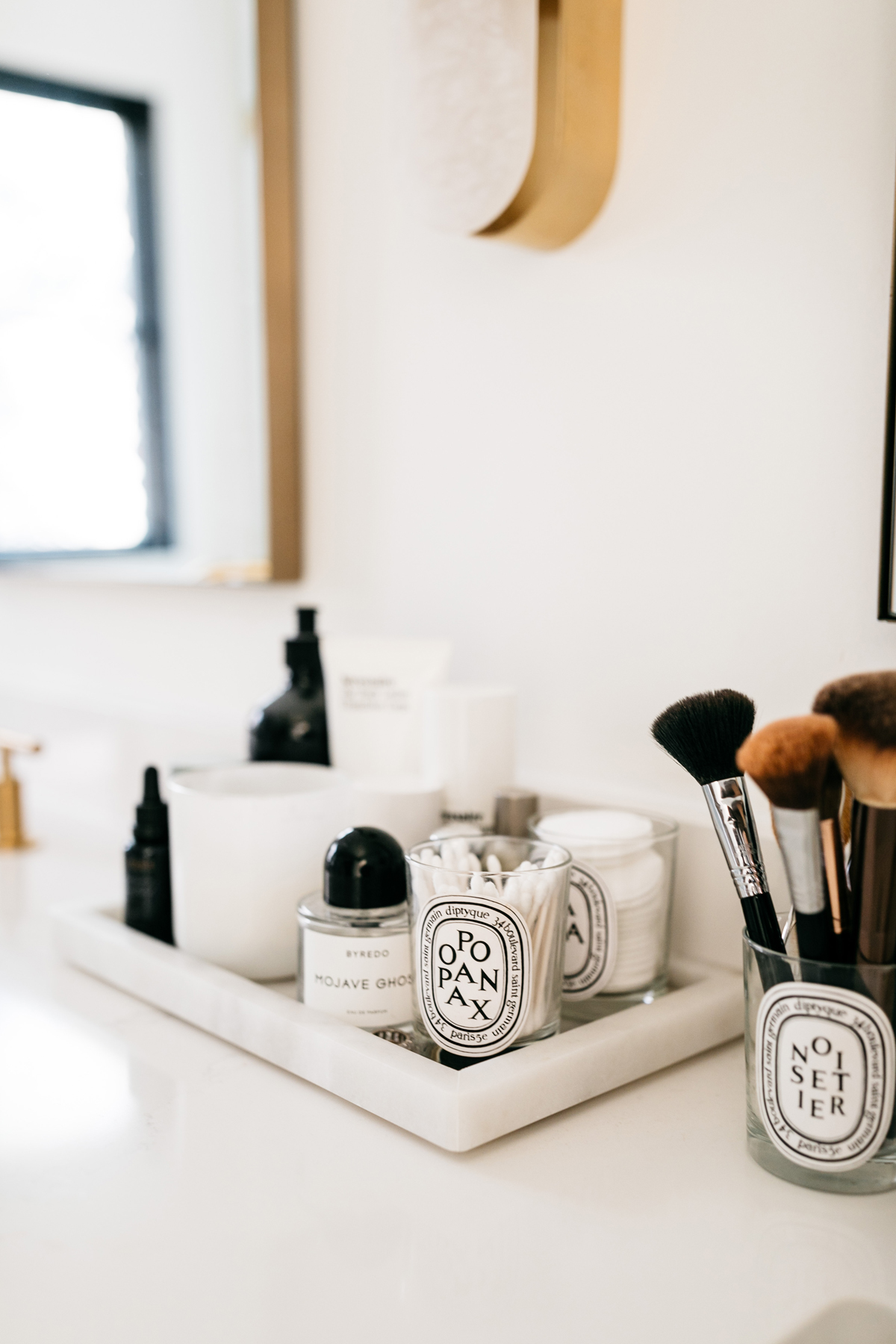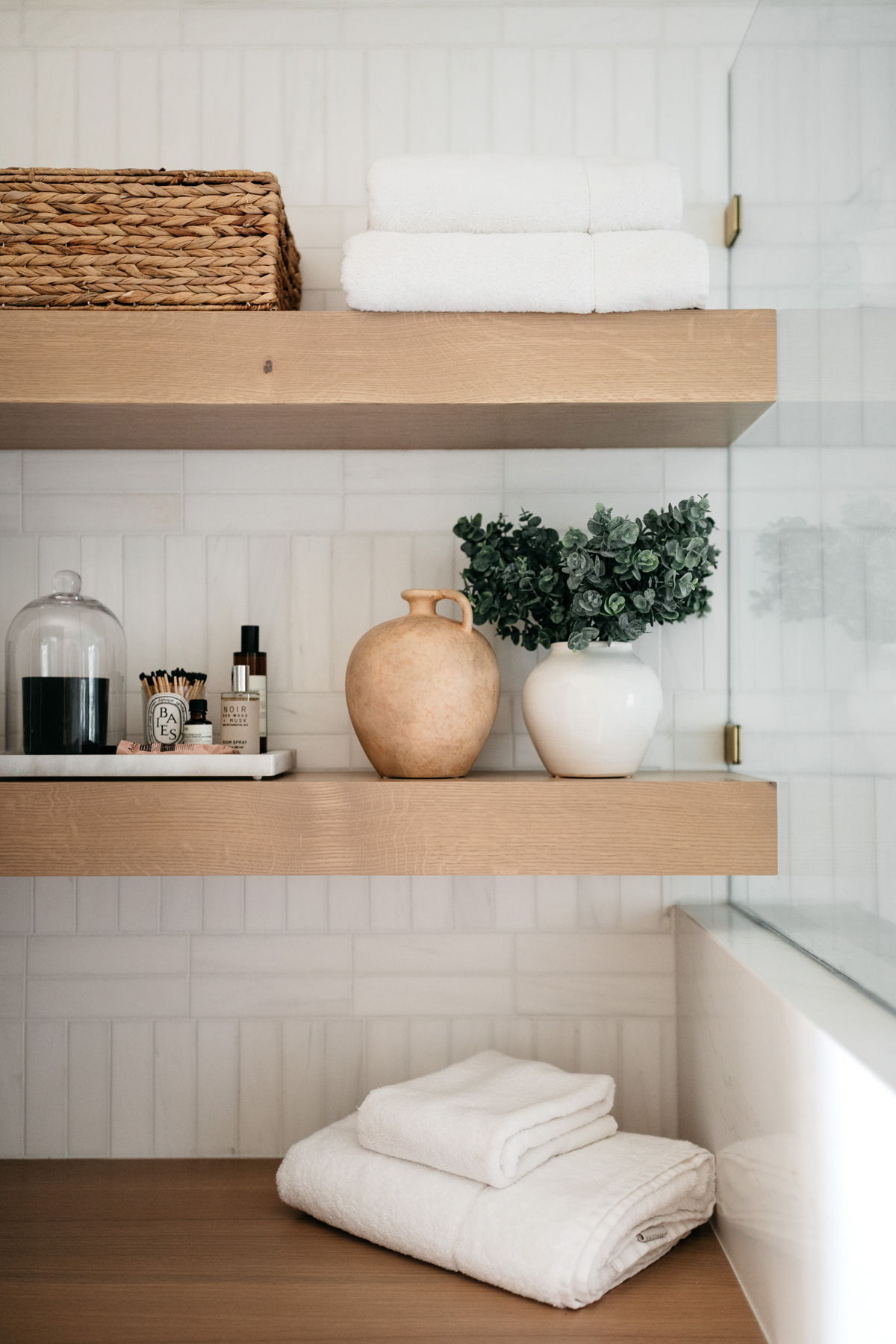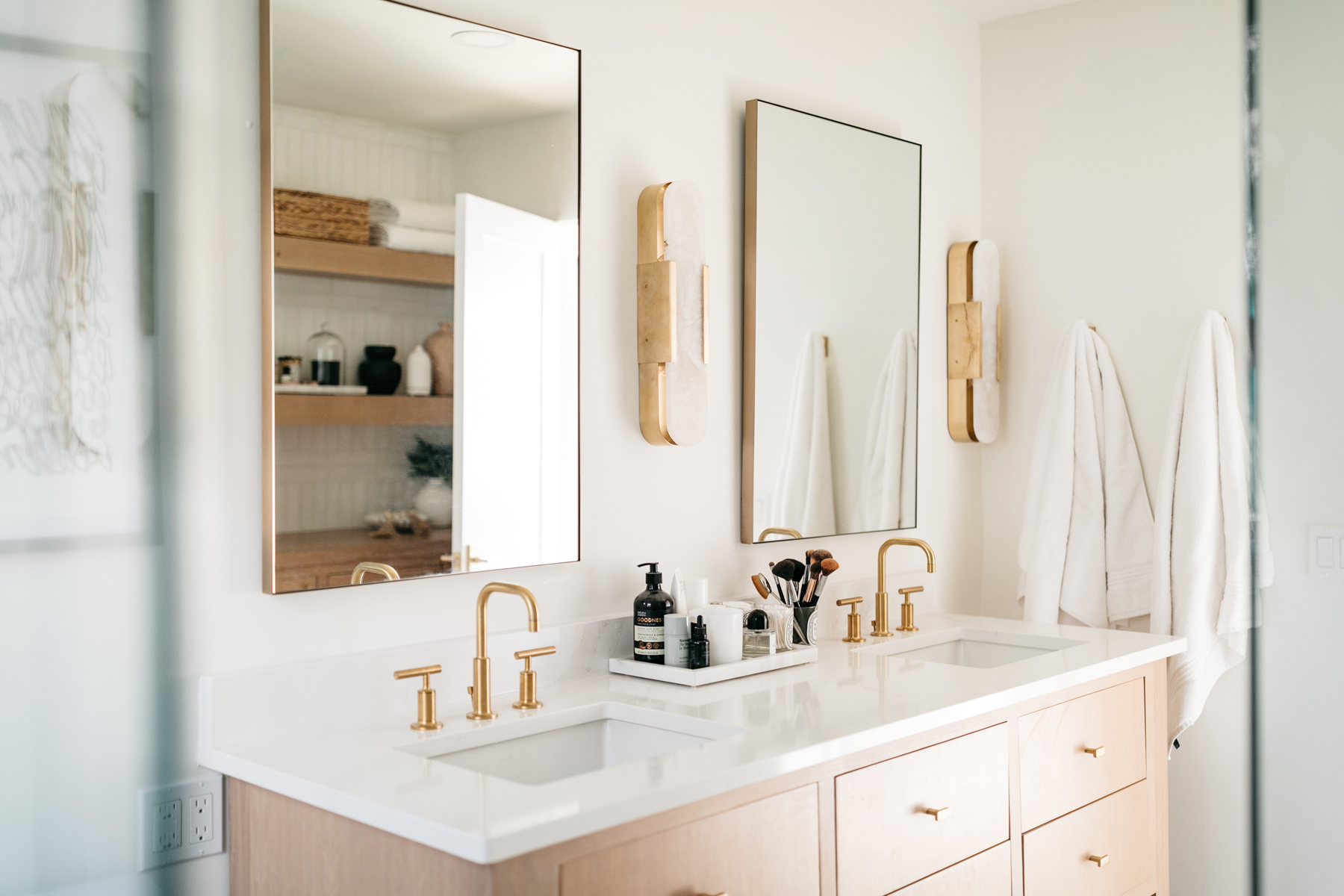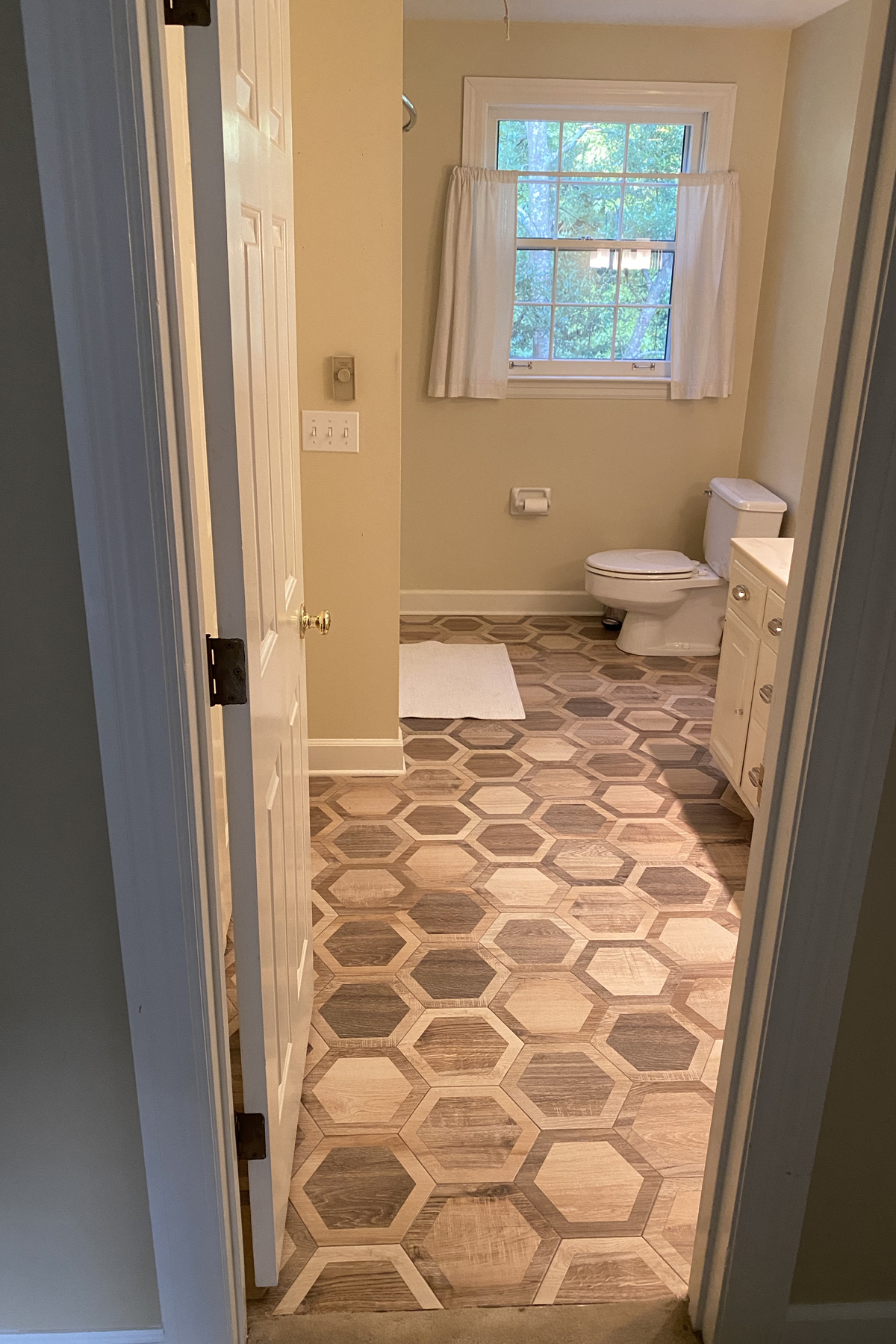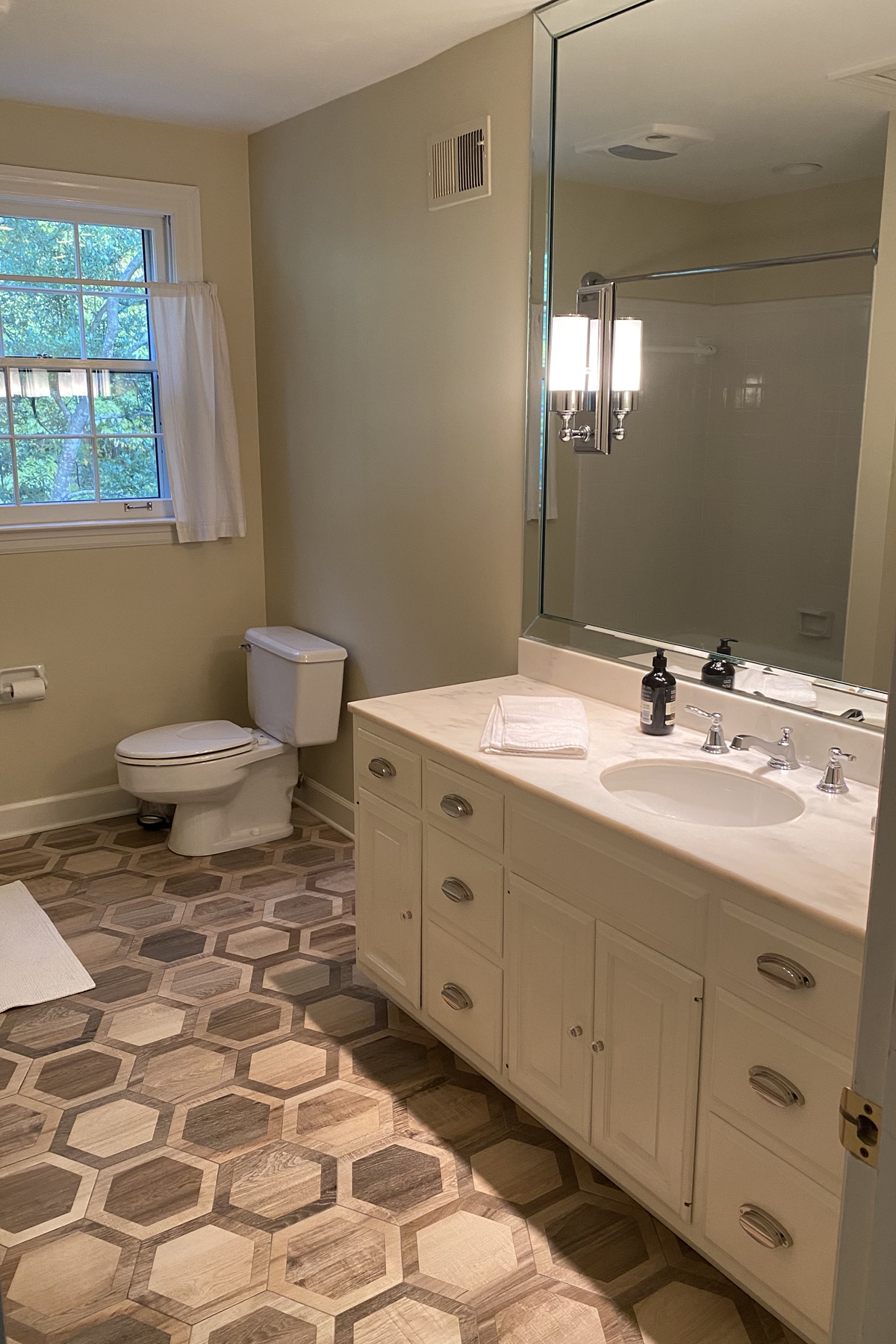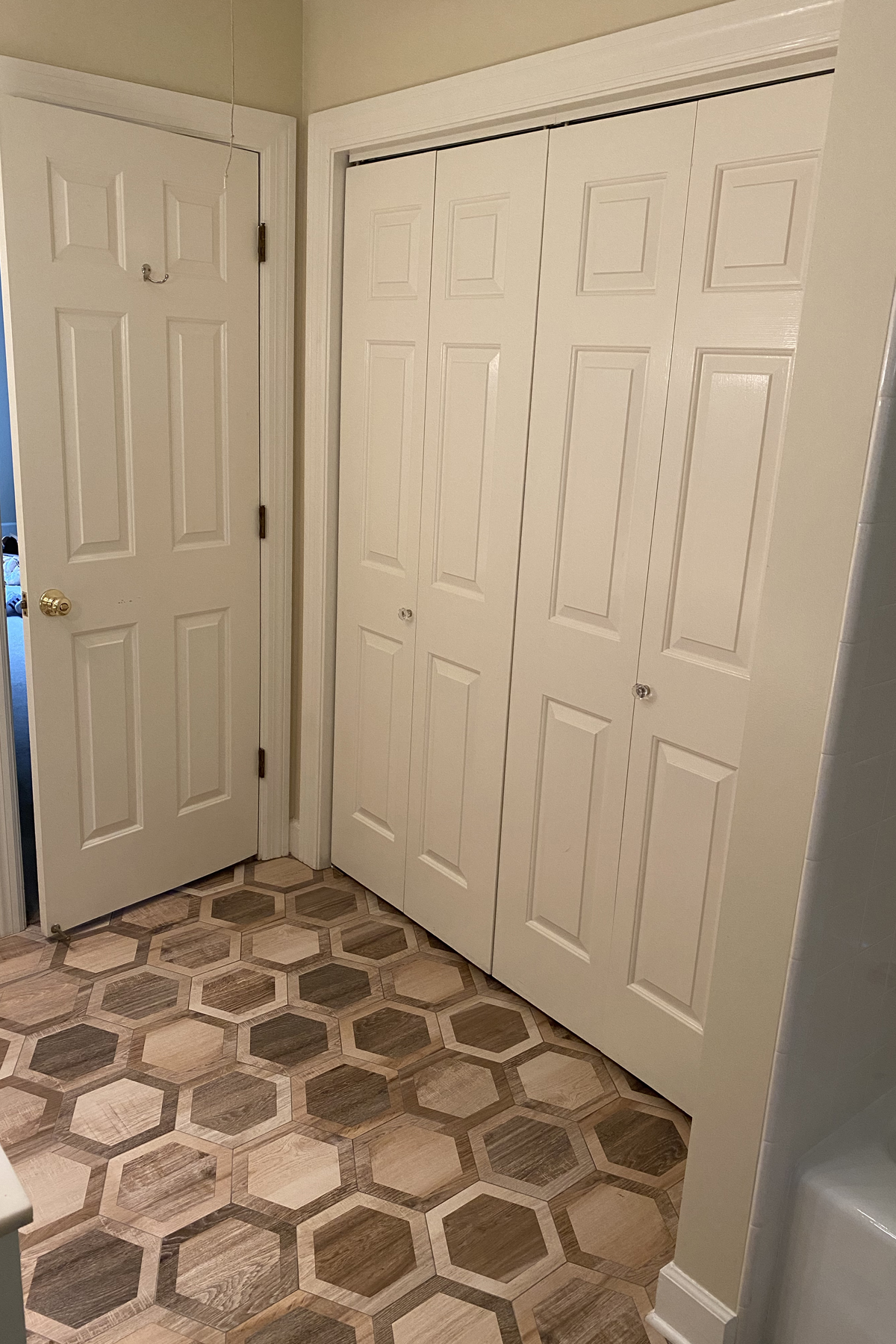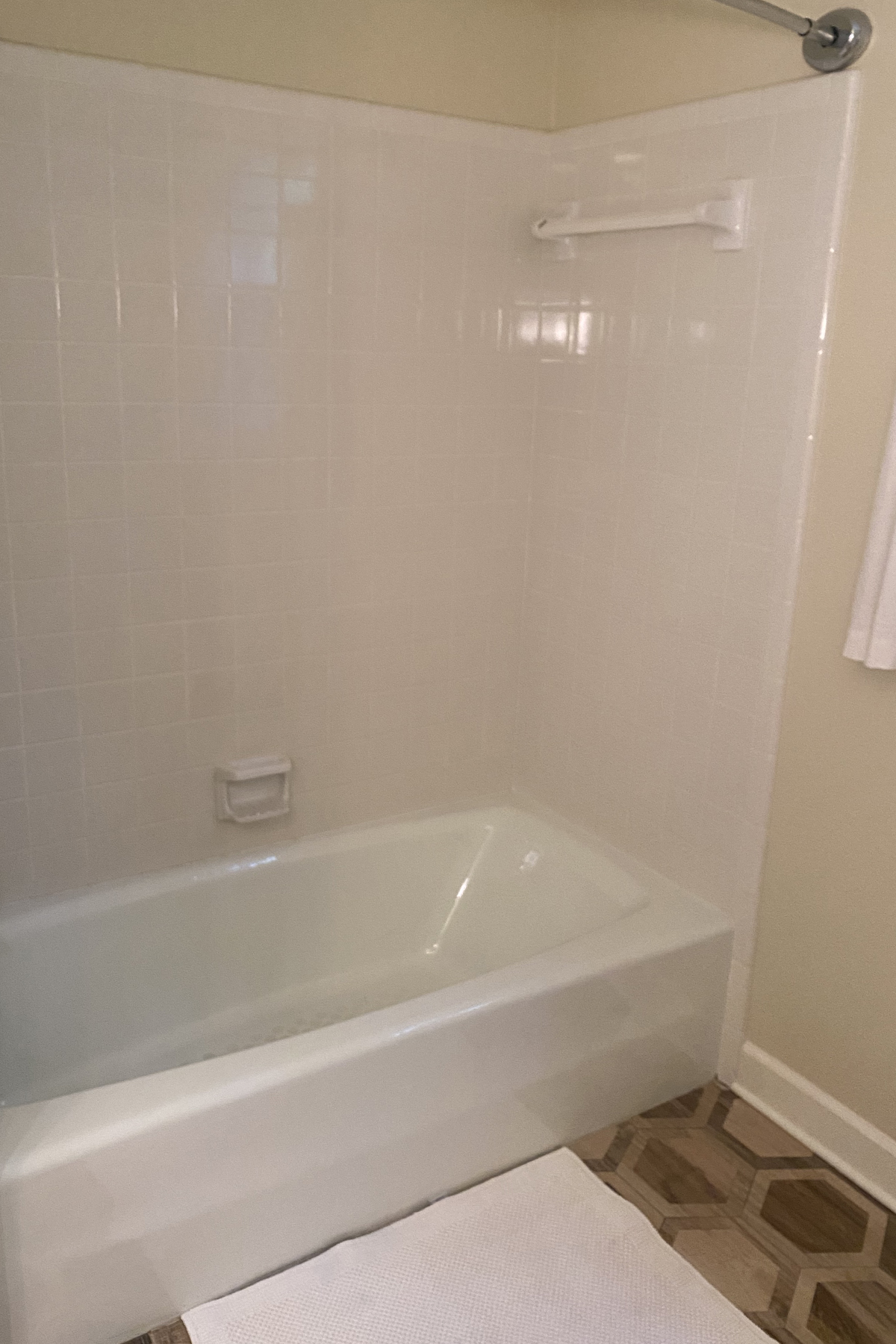 Photos: Beckley
This post may contain affiliate links, meaning when you click the links and make a purchase, we receive a commission.