Last fall I started seeing converse sneakers reemerge on the European street style scene and while I wasn't the first to jump back into them (yes I wore them growing up!), I eventually came around when I realized how easy they are to style and just make outfits look cool.
I'm not sure they ever really disappeared or if we all just got too infatuated with white sneakers to remember our trusty black high tops, but regardless, if you're suddenly seeing women's Converse outfits everywhere, it's not in your head. They are once again a thing. Converse used to be associated with a more punk look, but they're way more universally stylish than that! Not only are they a supportive sneaker, but they can be incredibly chic with the right all black winter outfit (especially when you opt to pair them with leather pants like this pair from AGOLDE). They add the perfect bit of edge to clean, classic looks so you keep people guessing. 
You can even play around with a trousers and converse outfit to really get unique and test the limits of casual and professional! And if you're wondering if you can wear them with baggy jeans, the answer is YES! Really, black high top Converse sneakers are some of the most versatile footwear and should definitely be one of your first 2023 buys. 
FIT: I would suggest going down 1/2 size. I'm normally an 8.5 and wear a Women's US 8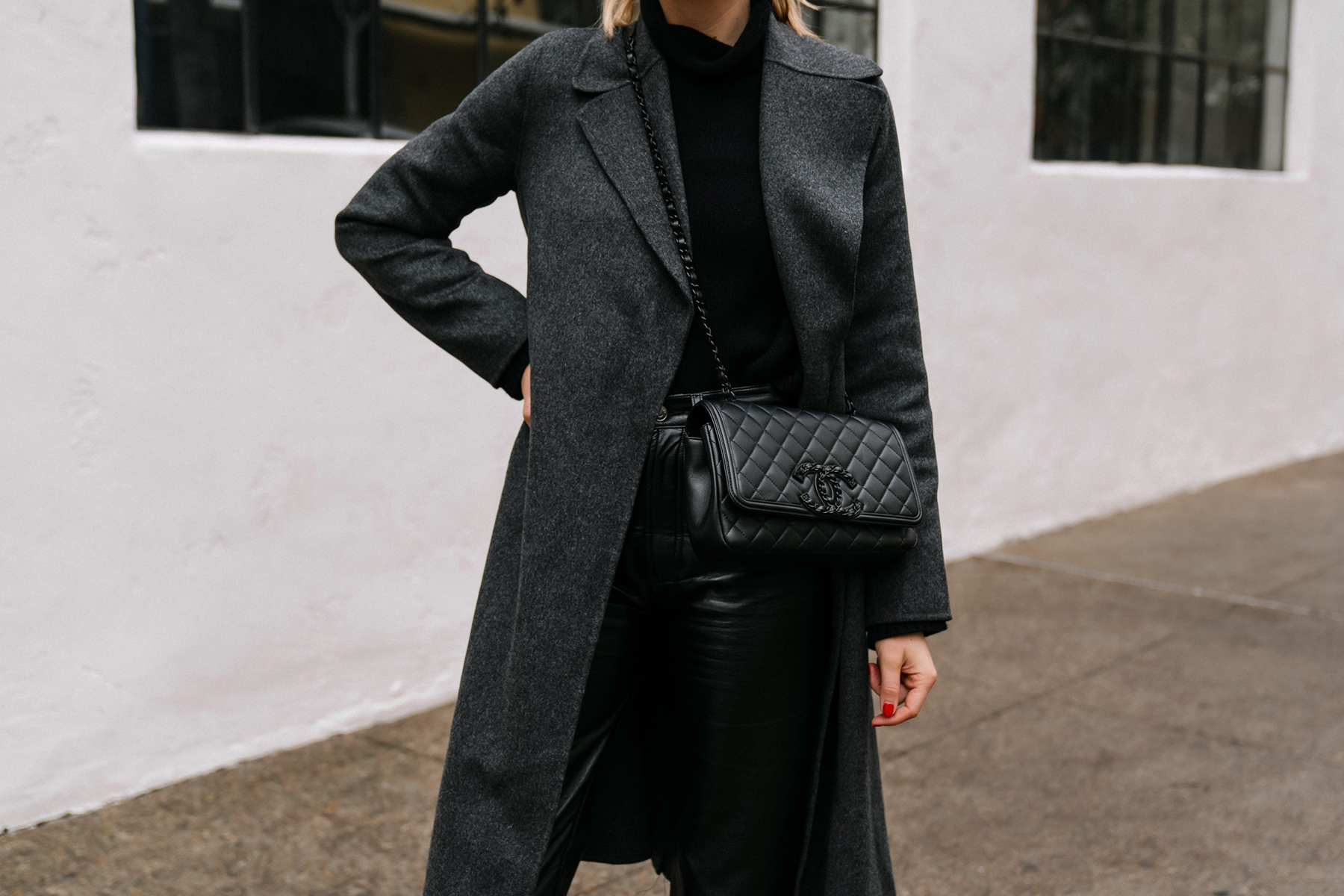 This post may contain affiliate links, meaning when you click the links and make a purchase, we receive a commission.
Photos: Arielle Levy