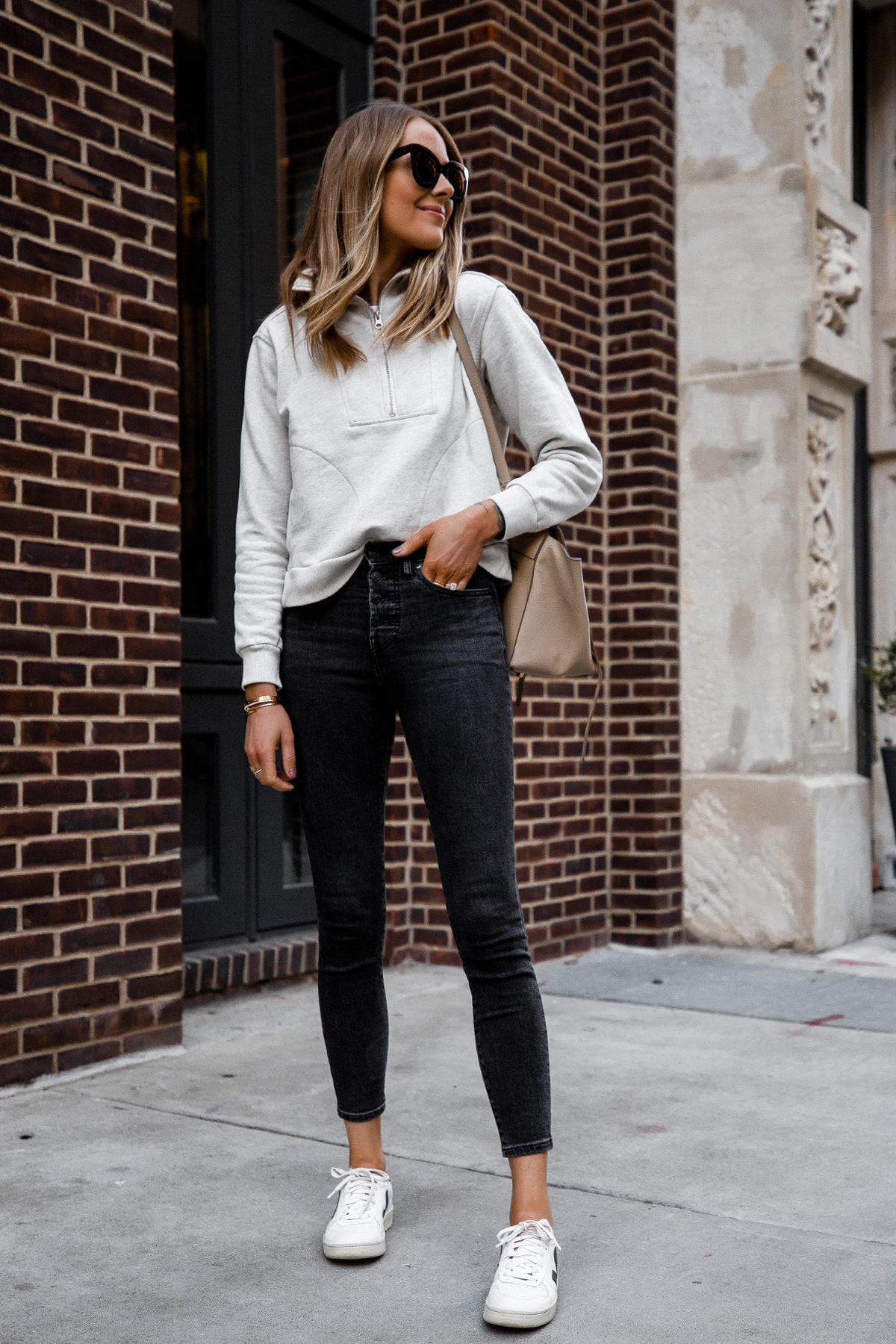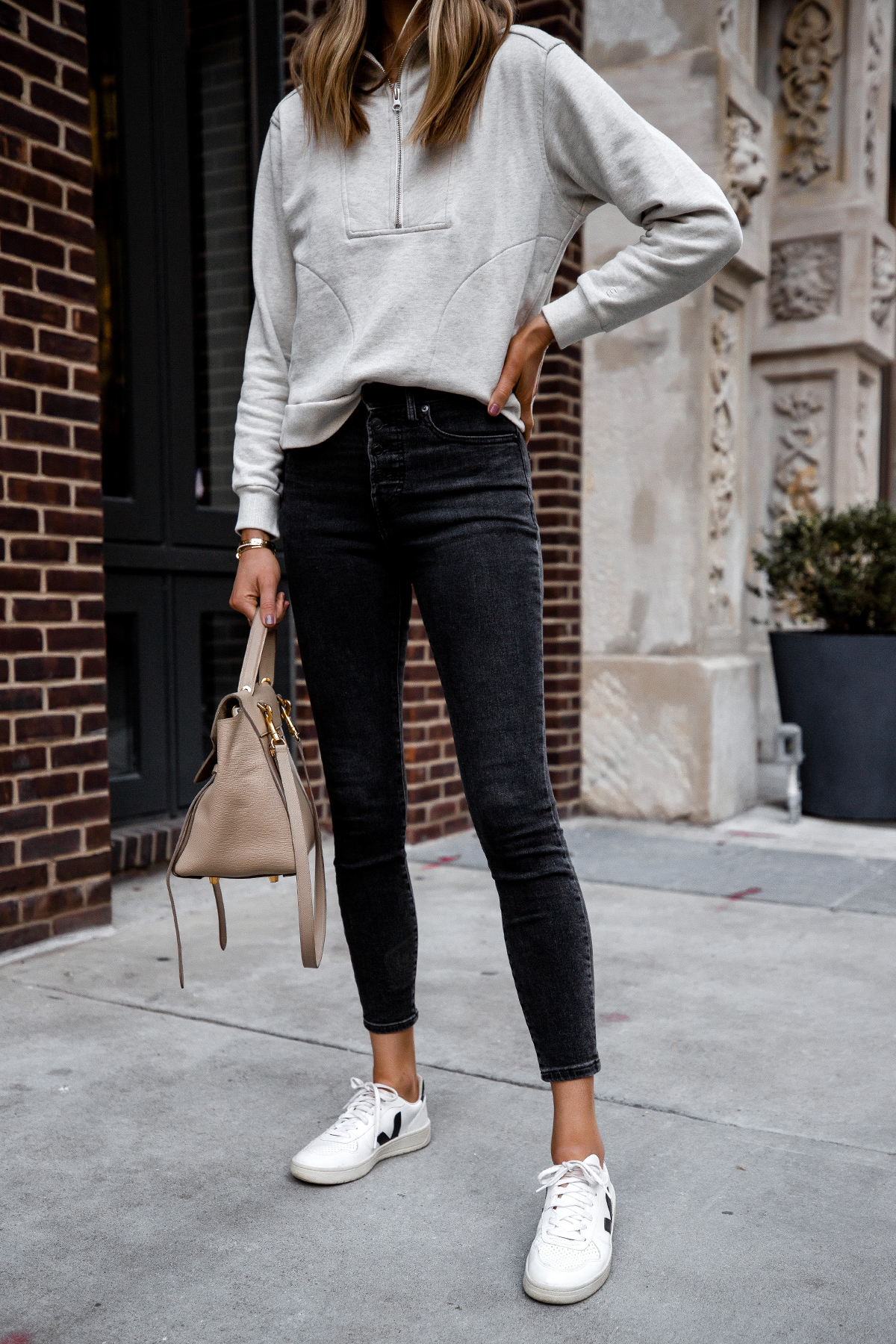 You can always rely on Everlane to dish out everyday, effortless items that fit into your wardrobe seamlessly. I feel like half my closet is comprised of Everlane clothes, and I'm not mad at it! 
Most recently, though, they introduced this half zip sweatshirt to their line-up that I can't get enough of. In terms of stylish sweatshirts for women, this is up there. For one, it's a sweatshirt with pockets which is the pinnacle of comfort. It's also a custom developed, organic French terry material that gives it a premium feel minus the premium price tag. This $60 Everlane womens sweatshirt also features a versatile zip neckline, dropped shoulders, and a relaxed fit, making it perfect to wear at home or for casual business ventures.
As for how to style a sweatshirt, there's no wrong way. For this look in particular, I paired this Everlane half-zip sweatshirt with my favorite pair of Everlane black skinny jeans and a pair of comfy sneakers! Like I mentioned earlier, the material of this womens sweatshirt feels and looks premium so this entire look can absolutely pass for a business casual vibe. I was into ripped black jeans for a while and still am, but Everlane's black jeans without holes are classier and lend themselves to way more looks like this one!
More Everlane outfits here!
Everlane Sweatshirts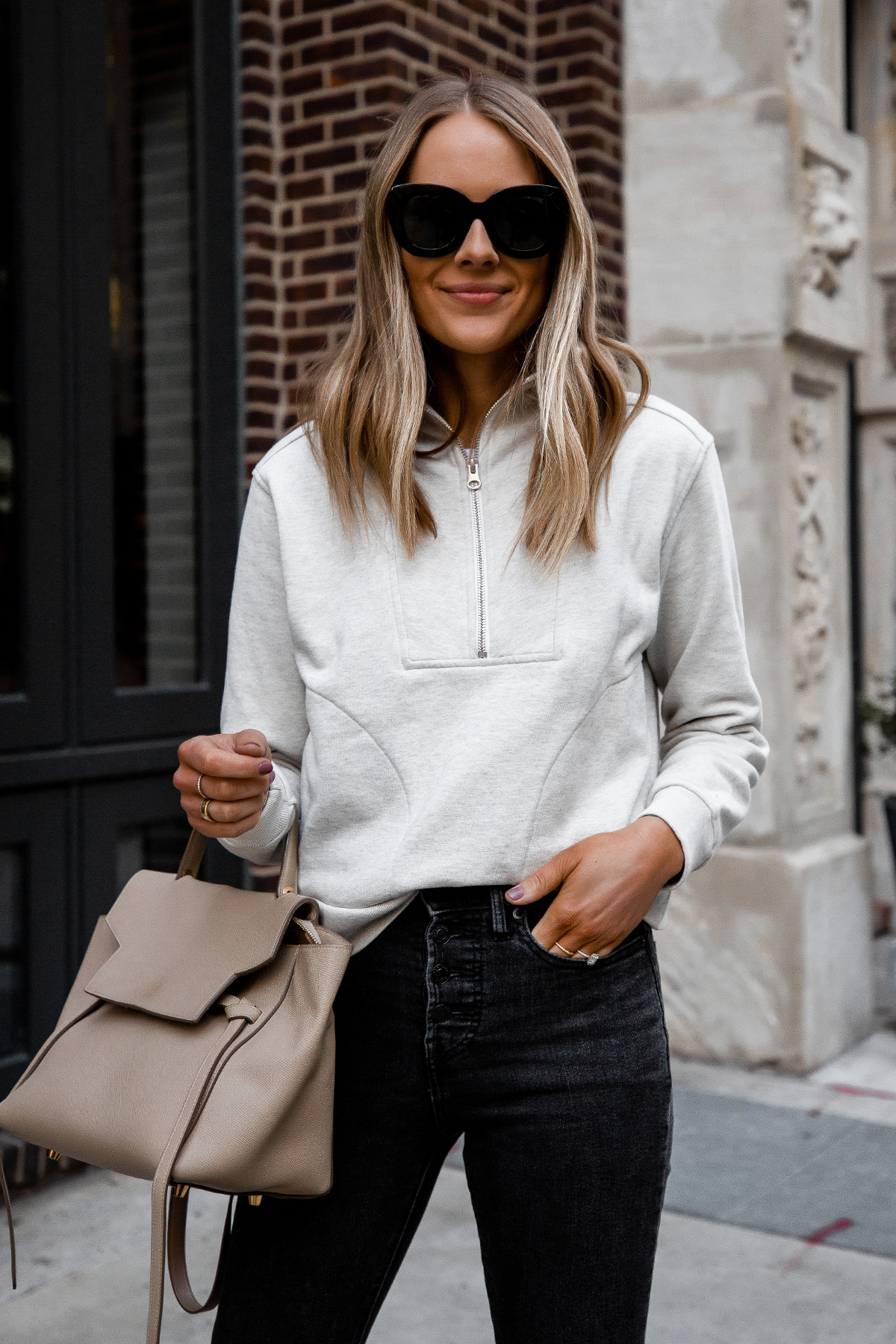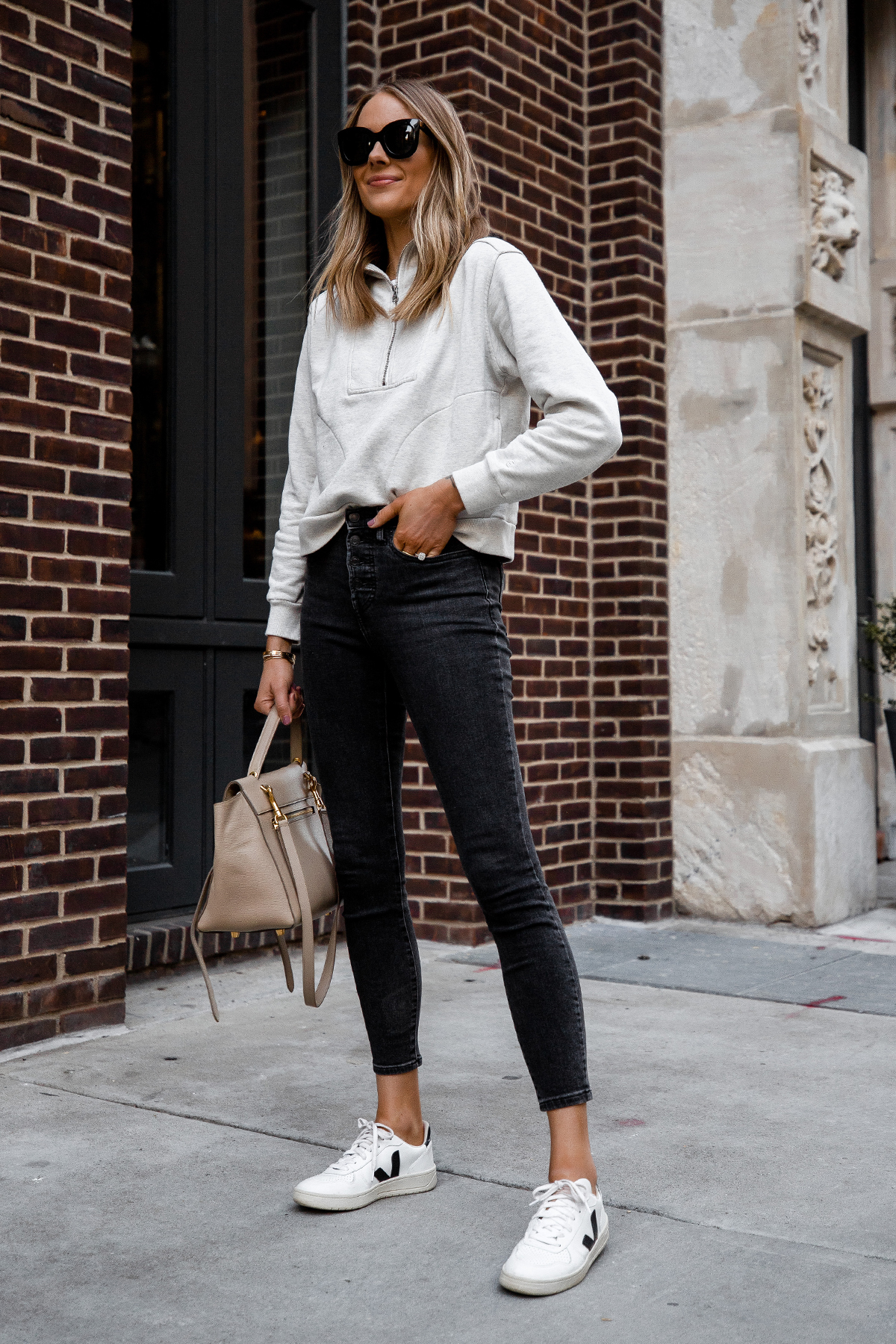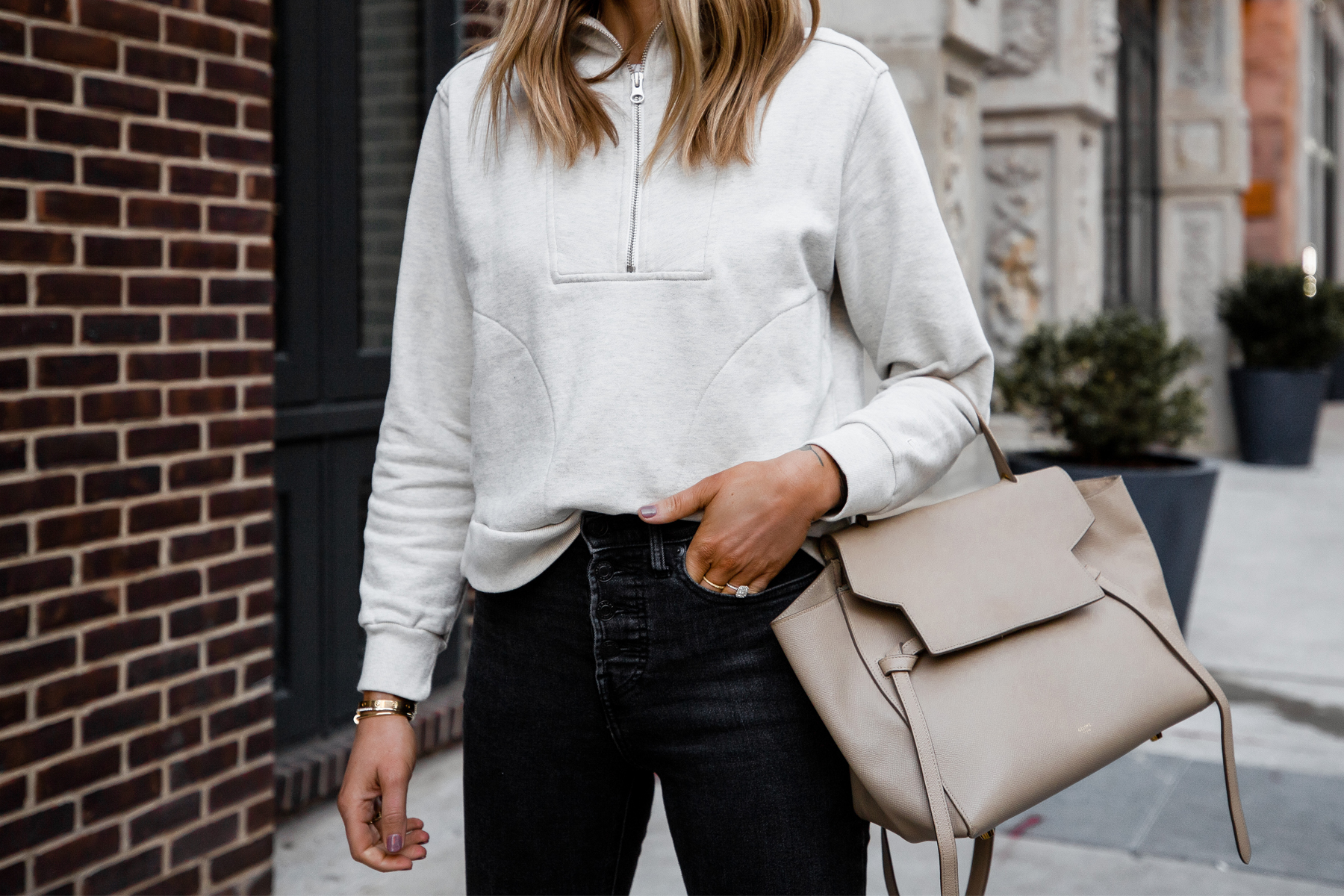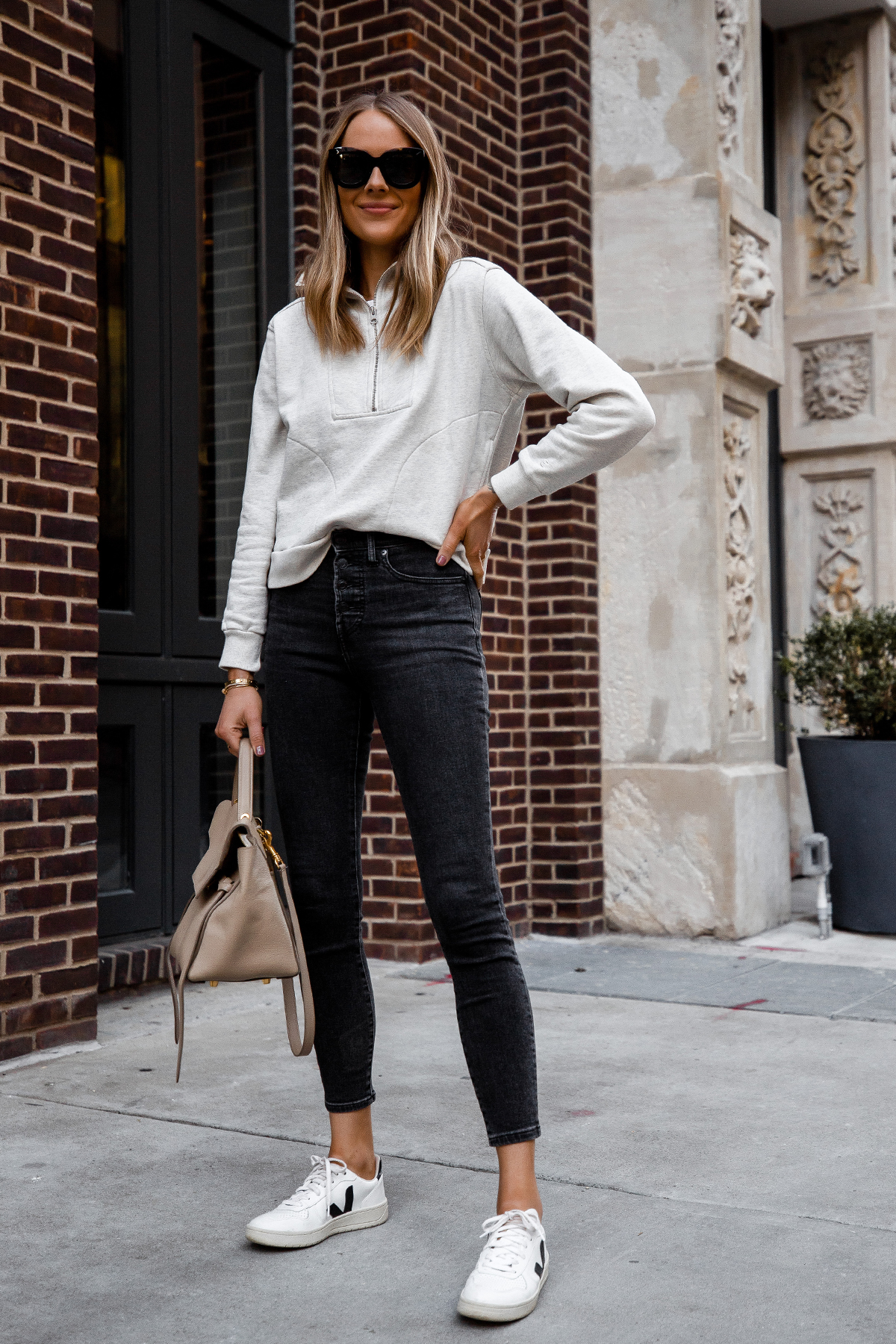 A special thank you to Everlane for sponsoring this post. All thoughts and opinions are my own.
This post may contain affiliate links, meaning when you click the links and make a purchase, we receive a commission.