Everyday FJ is a weekly series where I round up all the content of the week plus questions and requests straight from my readers and share it all in one big post. Here you'll find answers about fashion, home, beauty and everything in between.
If you have a question or request, fill out the contact form or follow along on Instagram so you don't miss it when I put out an Everyday FJ content request!
Click the images to shop products directly.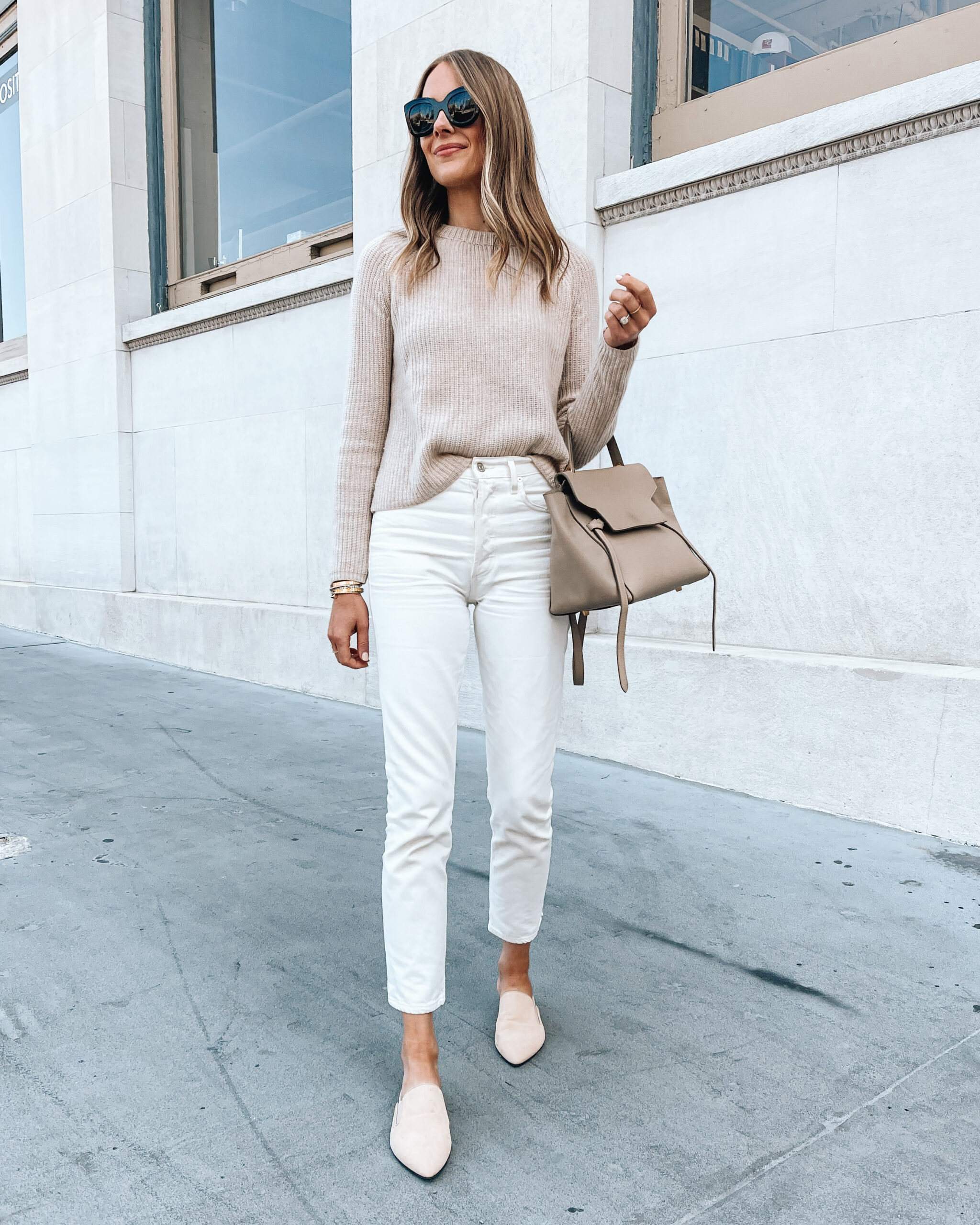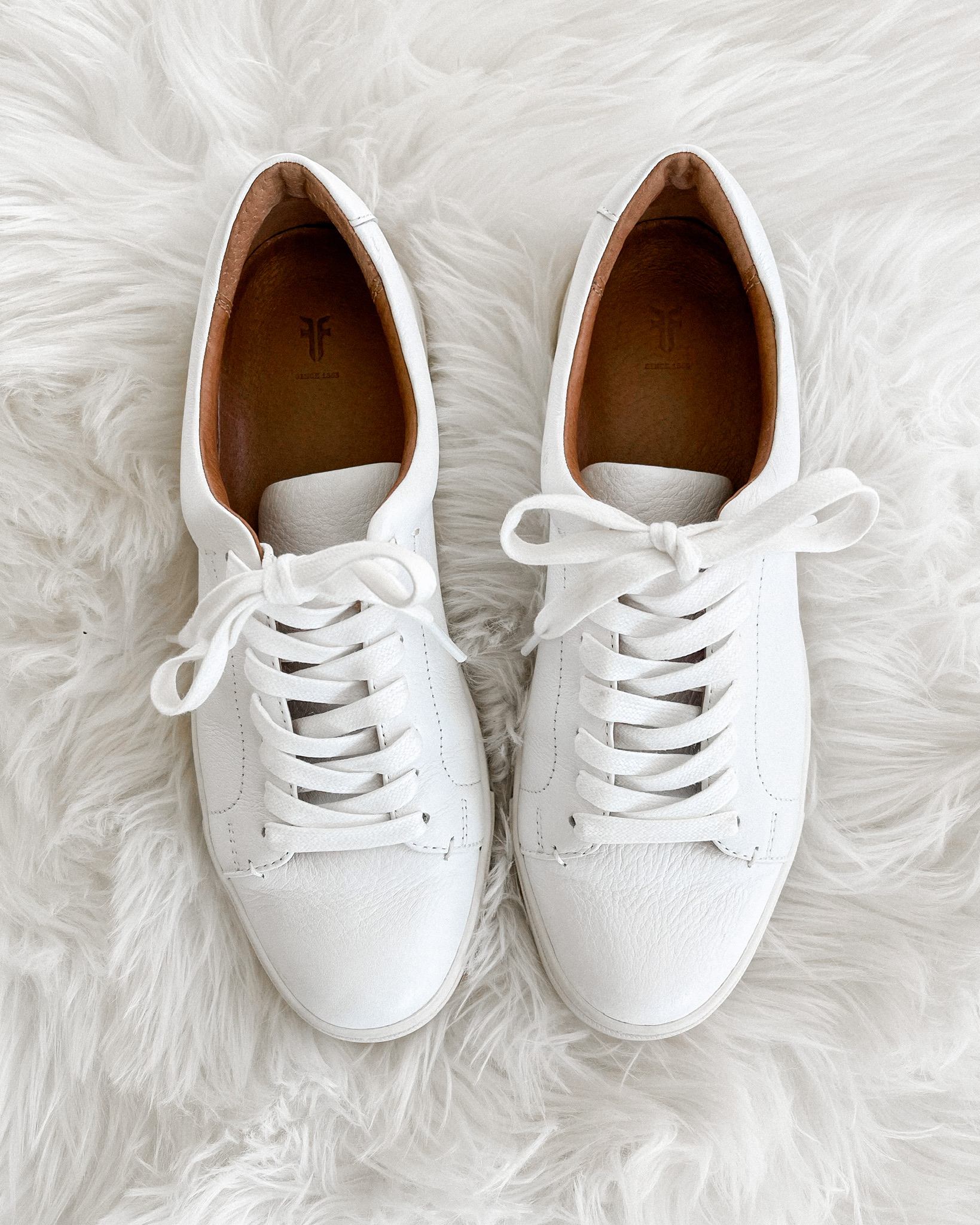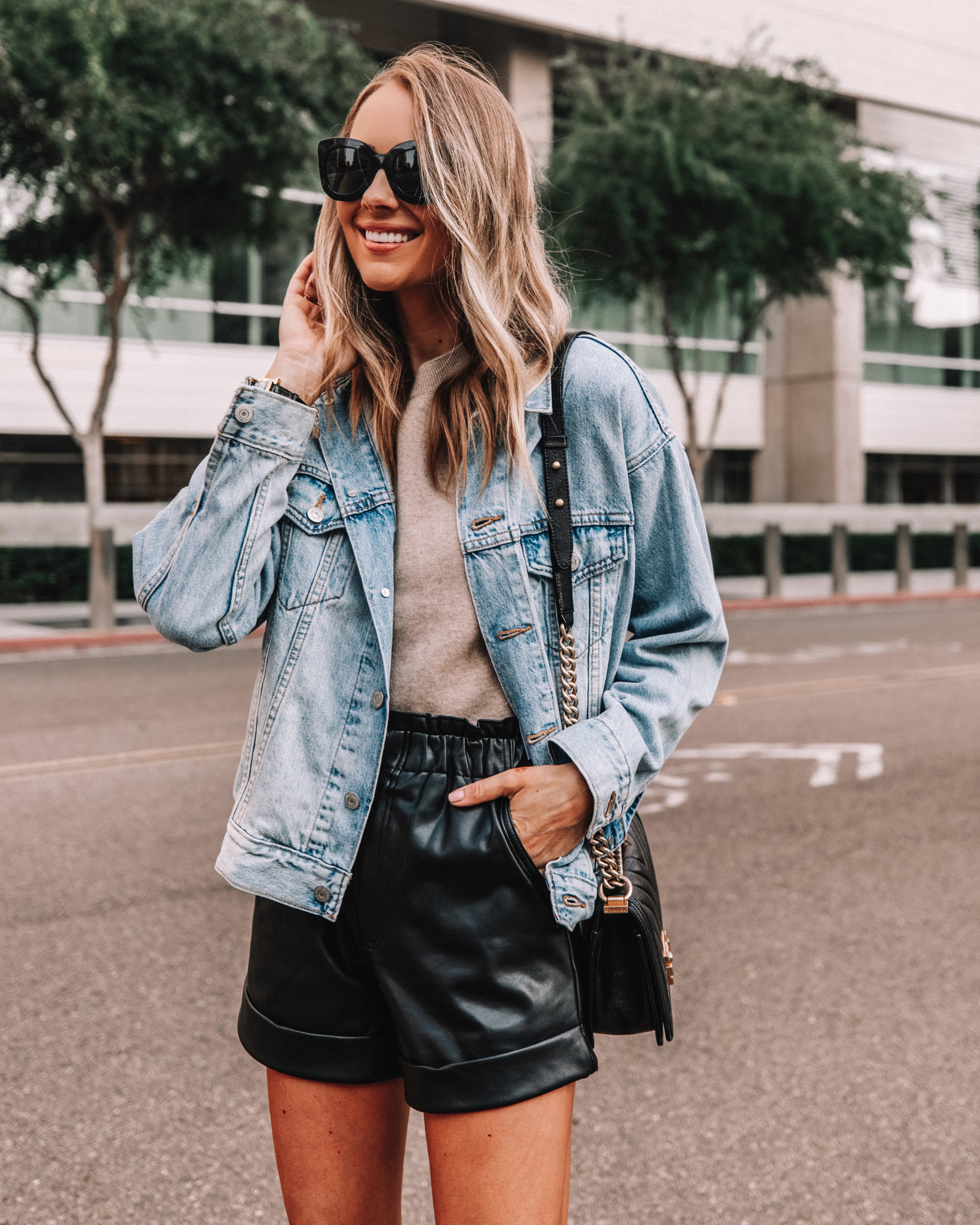 Links & Questions
1. Best jeans under $100?
I have a few options: these are the best ripped. These are the best non ripped with stretch. These are the best white and these are the best black
2. #1 skincare product you can't live without?
100% this!
3. #1 makeup product you can't live without?
This is hard bc it depends if I'm doing full makeup or "no makeup makeup". So I would say this mascara because I always wear mascara. This has been my #1 for 3 years now and its INCREDIBLE.
4. What pair of sneakers do you reach for first out of your collection?
A month ago, it probably would have been my newest pair of Golden Goose sneakers, but I still can't get over how comfortable these sneakers are. They are clean and go with every outfit!
5. Where did you get your curtain rods?
These in the 1.25" diameter with these rings.
6. Go-to under eye concealer for dark circles?
Hands down tarte shape-tape. I alternate between the light medium shades based on the season.
7. Is there are recent hair tutorial?
There isn't a recent one, but I still do the same technique as this IGTV. All products I use are linked here.
8. A good loose fitting light wash denim jacket?
This one is my favorite!
9. Rec for nipple covers please?
I have used this brand for years and they are my favorite!
10. Do you ever regret your love bracelet size and wish it was smaller (so it stays in place)?
Nope! I love the fit, which they did for me at the Cartier boutique. It fits the same as all my other bangles!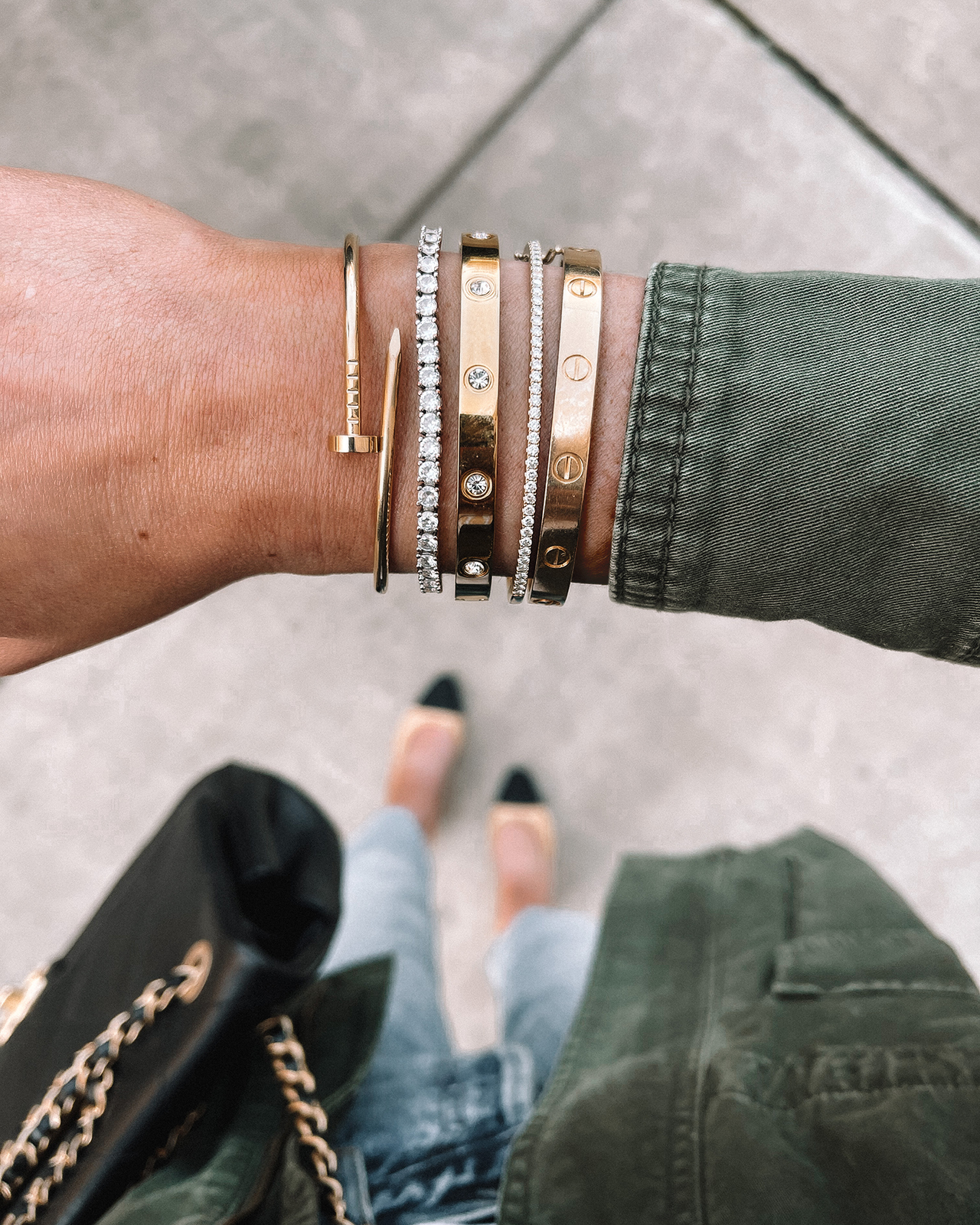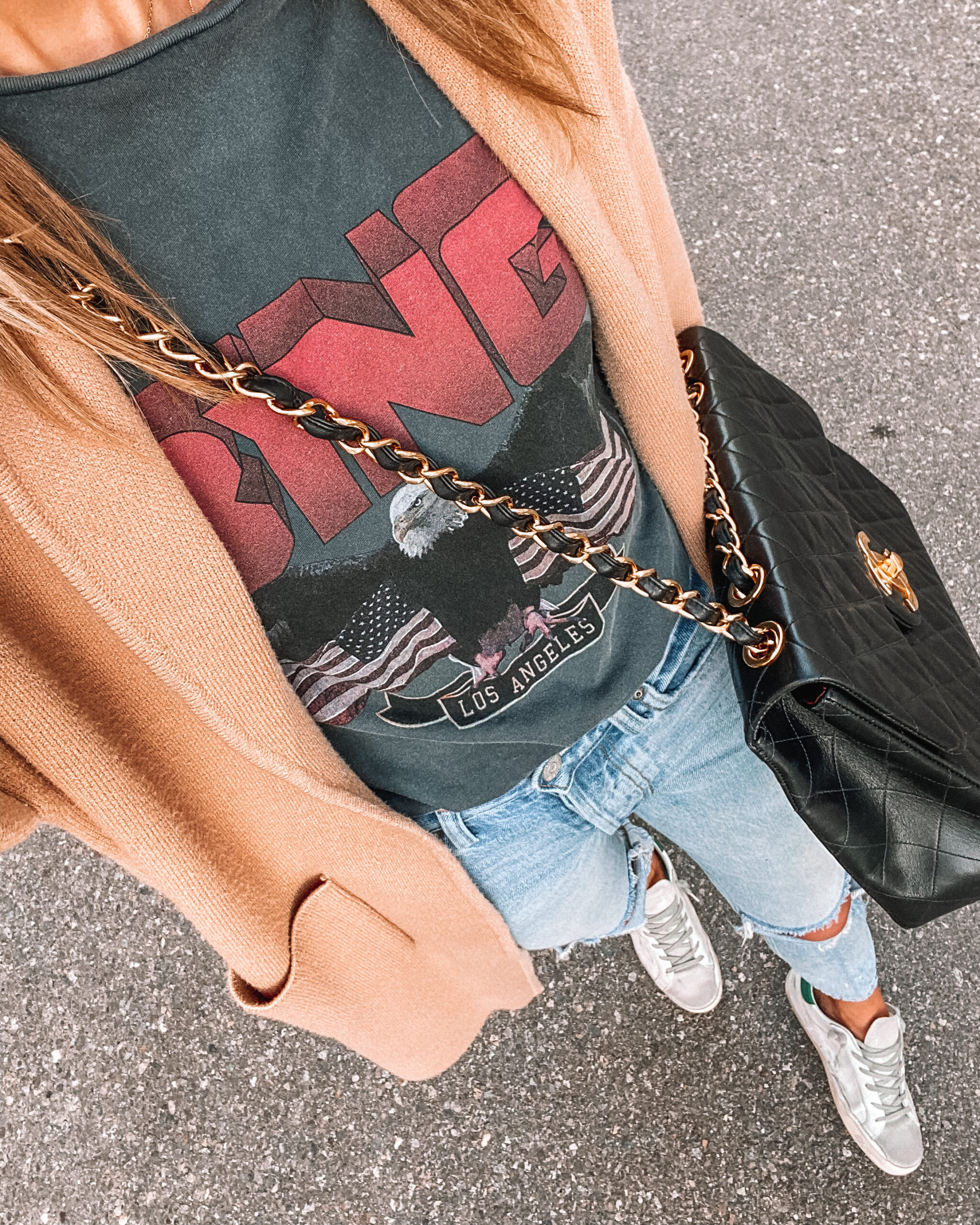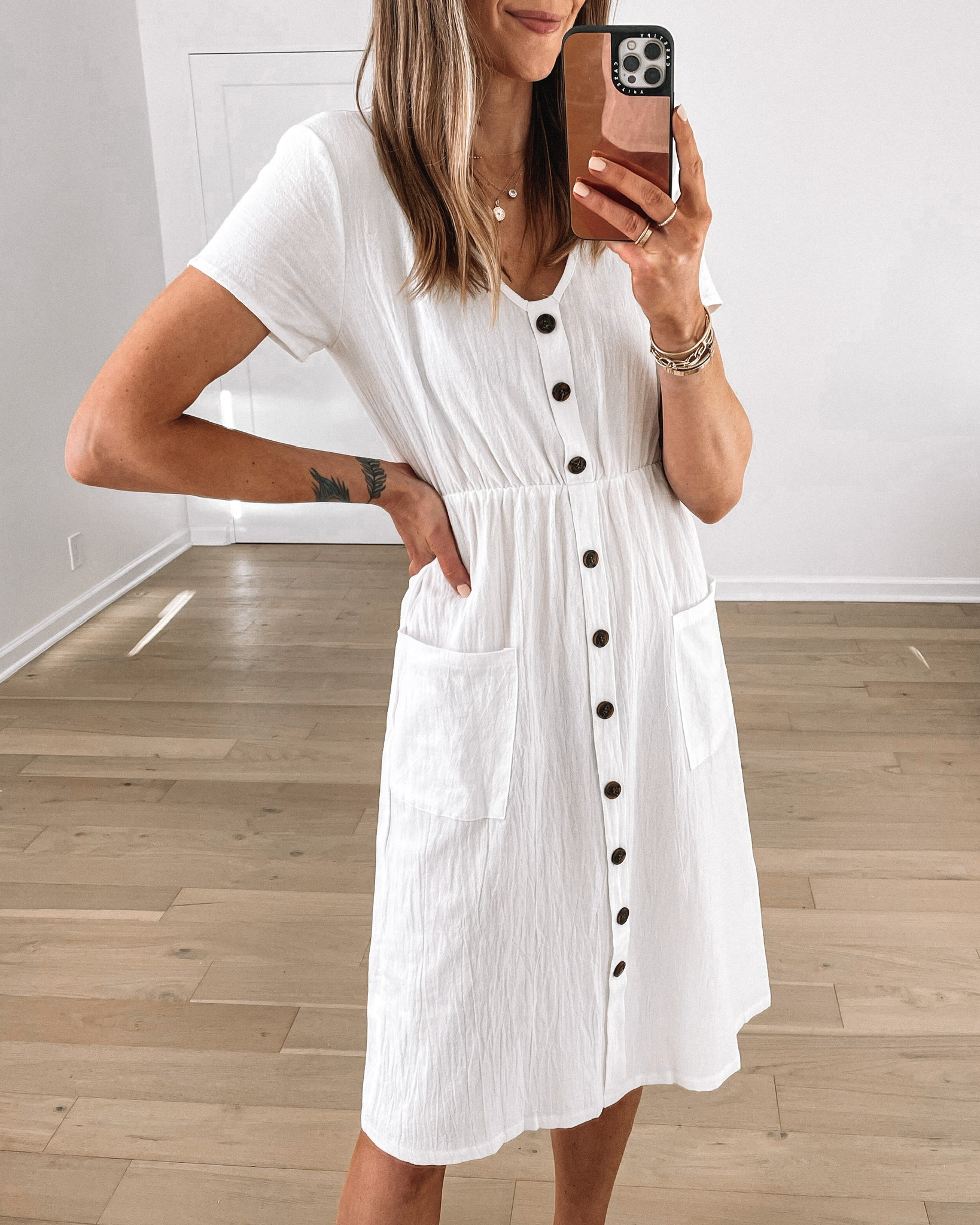 Links & Questions
Con't
11. Bodysuits for a night out? 
Abercrombie actually has SO many different styles perfect for a casual night, girls night, date night, etc.
12. Are Anine Bing tees and sweatshirts worth it?
To me yes! I love them for casual days. This is my favorite t-shirt and sweatshirt. I wear an XS in both.
13. Whats your next big home decor purchase(s)?
I need to order nightstands and rug for our bedroom.
14. A classic nude pair of heels?
This pair is great to wear with jeans or dresses and they are under $100!
15. Summer sandals
These, these, these, and these!
16. What's your favorite Elemis product?
Definitely the cleansing balm. It gets EVERYTHING off. Use code AMY20 for a discount.
17. Favorite home decor piece right now?
Pretty sure it's still this bowl I found on Etsy. I ended up ordering a second in the larger size. Now I have the 9" in the bathroom and 12" on our coffee table.
18. Top 3 shows you would recommend?
Ahhh I've watched so many good ones lately across different categories. But I would say top 3 RECENT watches; The Undoing (Amazon Prime), Younger (Hulu), The One (Netflix).
19. Favorite trip you've ever taken?
Our trip to Iceland in November of 2019!
20. Spring dresses
Tons of different styles/colors/silhouettes here!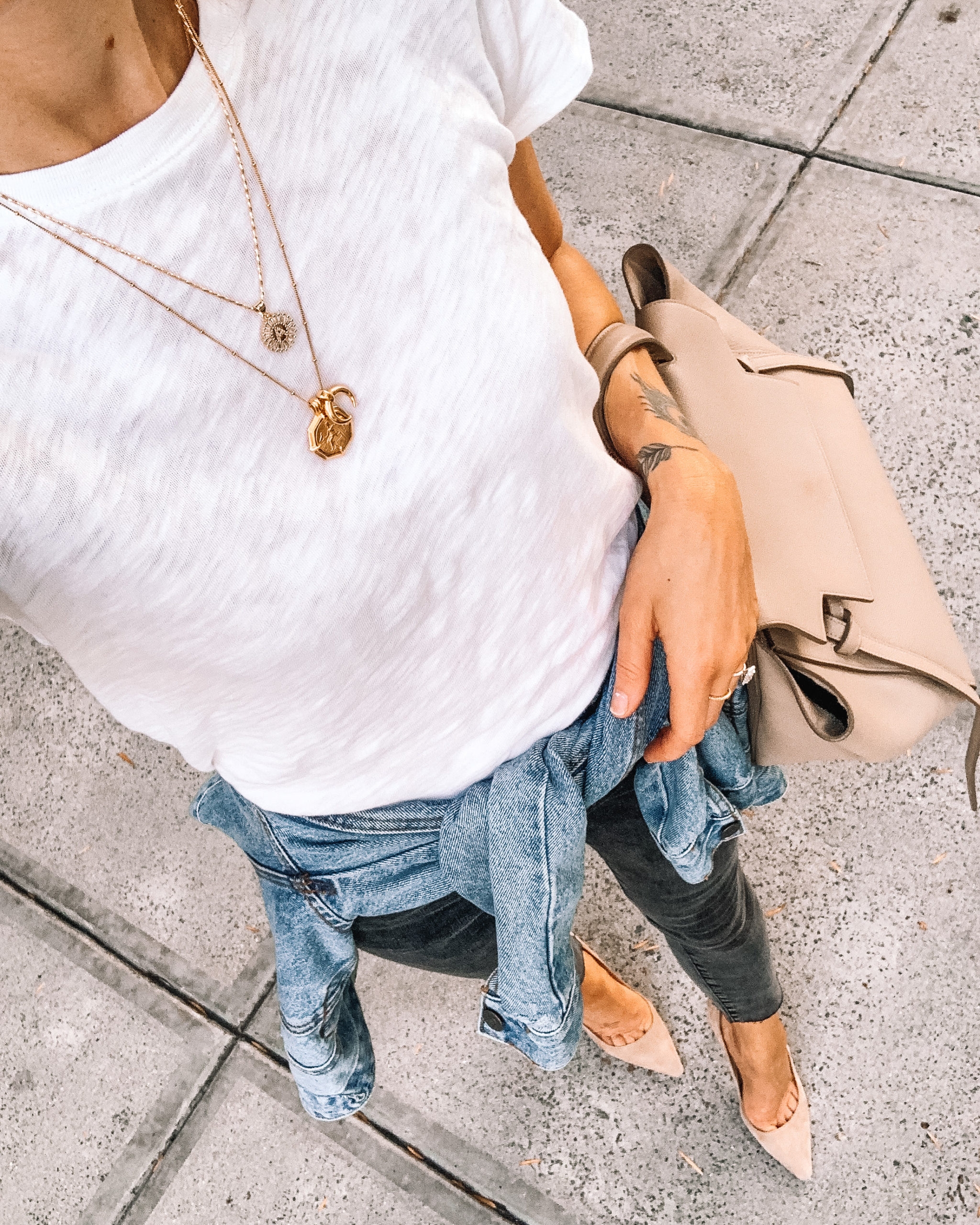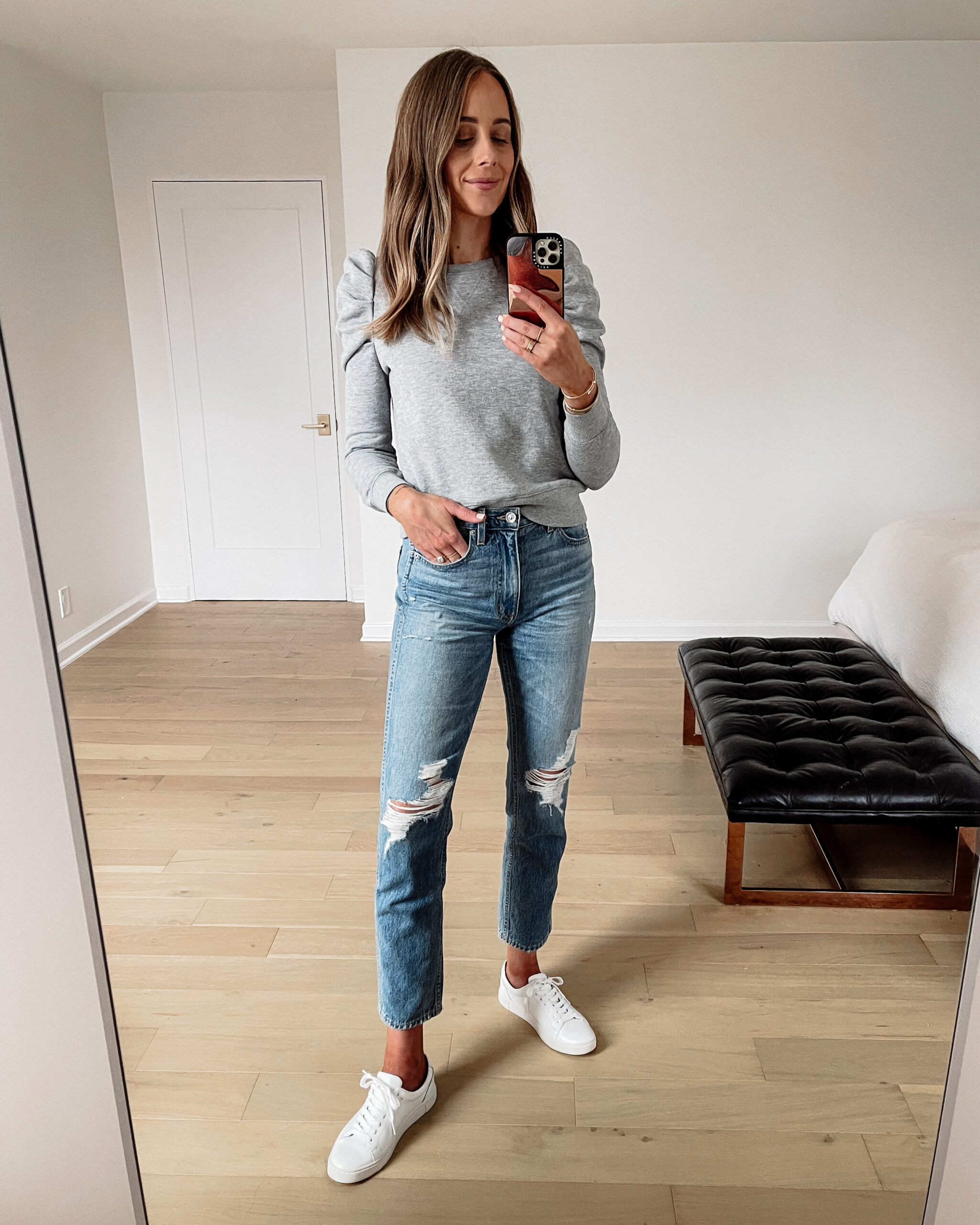 Weekly Top 5
1. White T-Shirt: The perfect white tee that has been a best seller of mine for over a year now. I love this ATM tee because it's only slightly boxy and is a shrunken fit so it nails that casual, tomboyish vibe. It has a slub look, which always adds great texture to any tee!
2. Ripped Jeans: I've been wearing this SLVRLAKE Virginia Slim jeans non-stop. High-rise, straight leg, with a bit of distressing? What more could you want in a jean?! They're also a bit cropped so they hit at your ankle making them a perfect springtime jean.
3. Black Mini Dress: This Madewell dress has been one of my best purchases so far in 2021, and it's a part of the LTK app sale event this weekend! Shop it via my LTK page and use the promo code to treat yourself to a discount on this adorable mini dress.
4. Black Sunglasses: I will always say go for it when someone is considering splurging on this pair of CELINE sunglasses. They are by far my favorite pair of sunglasses, and I wear them almost daily. They're so chic and a modern-day twist on a classic, Audrey Hepburn sort of style.
5. White Mini Dress: I'm so excited to style this white poplin midi dress for the right occasion soon. It's the perfect little white dress to throw on with either white fashion sneakers to match or a great heel for a fancier, patio date night.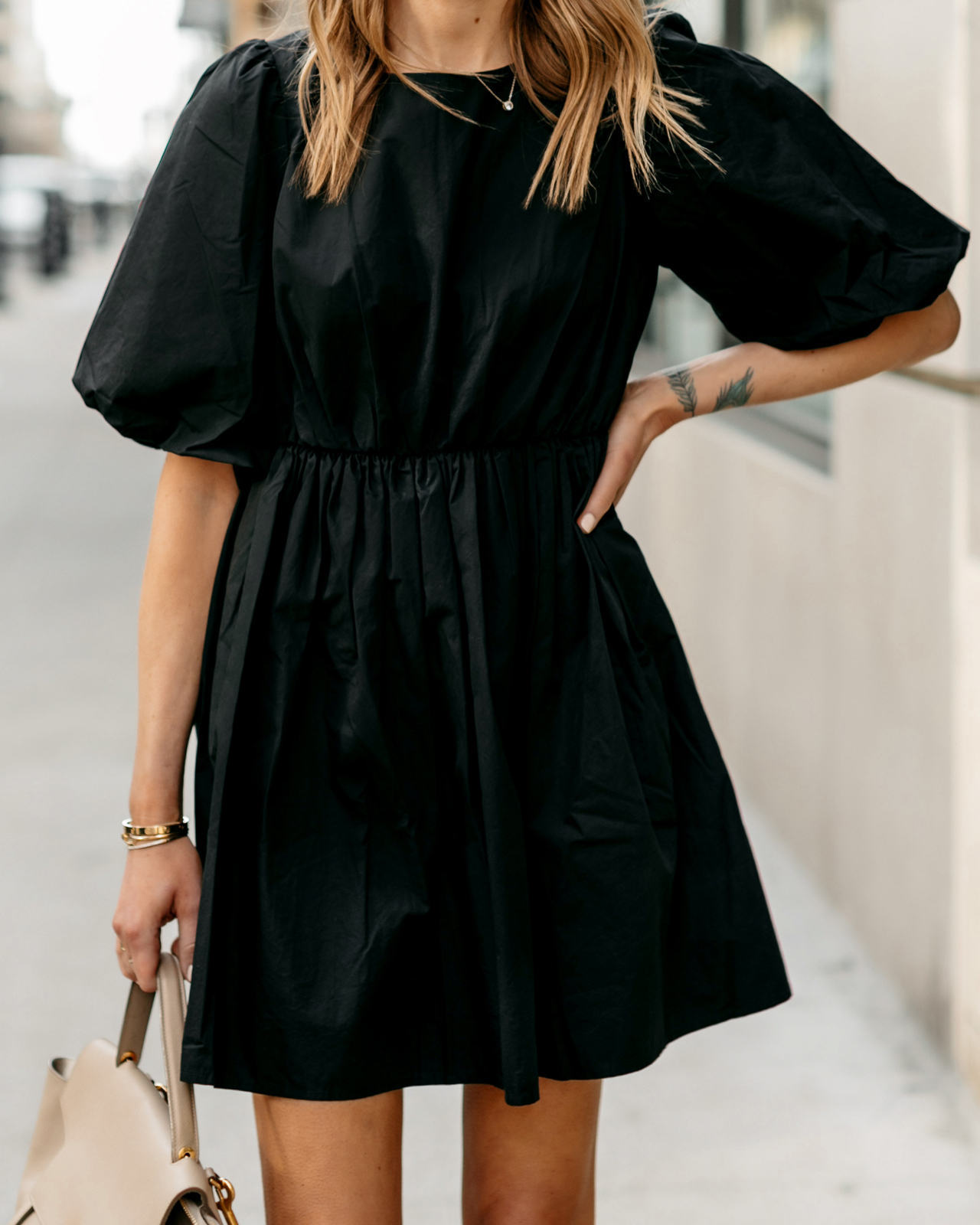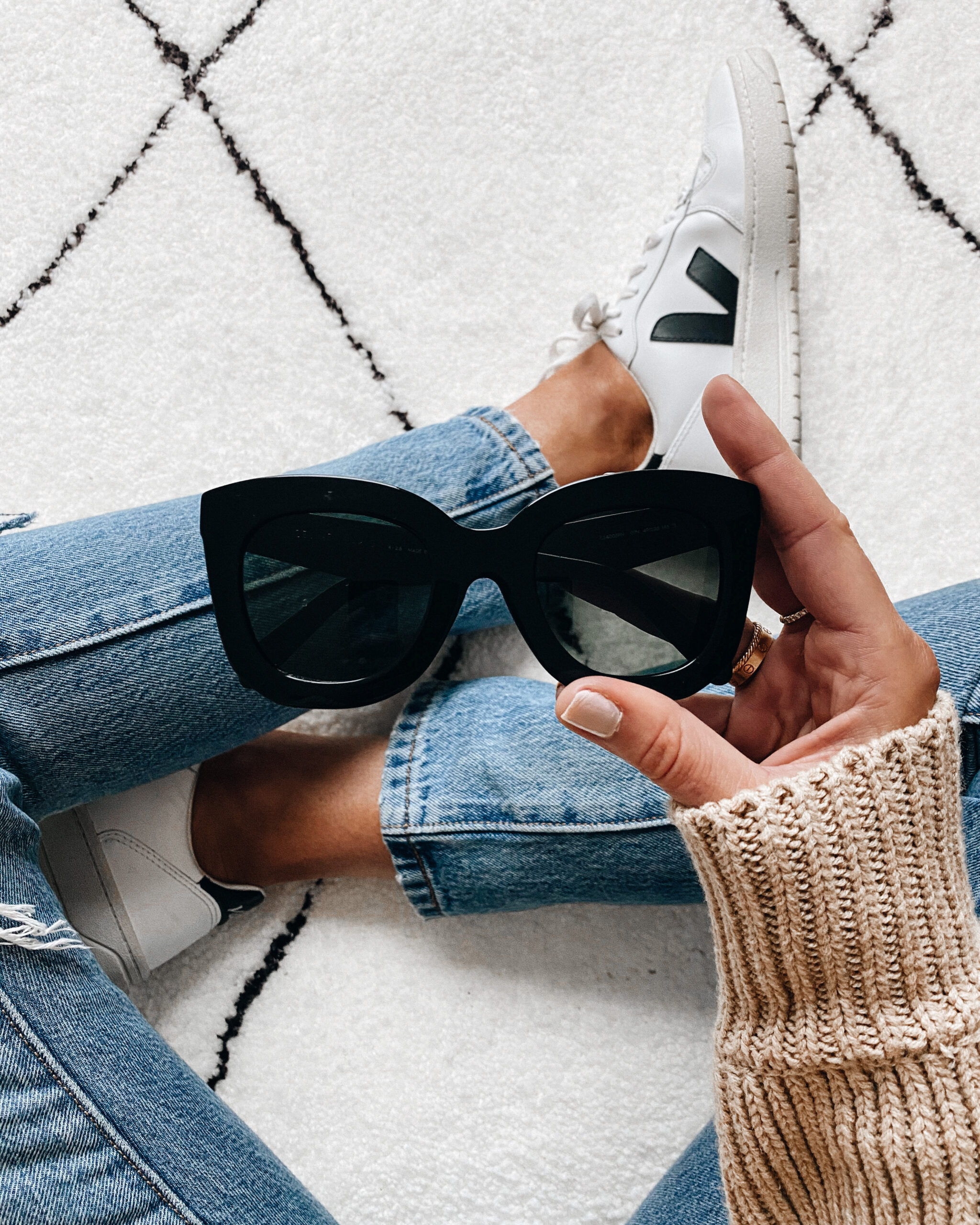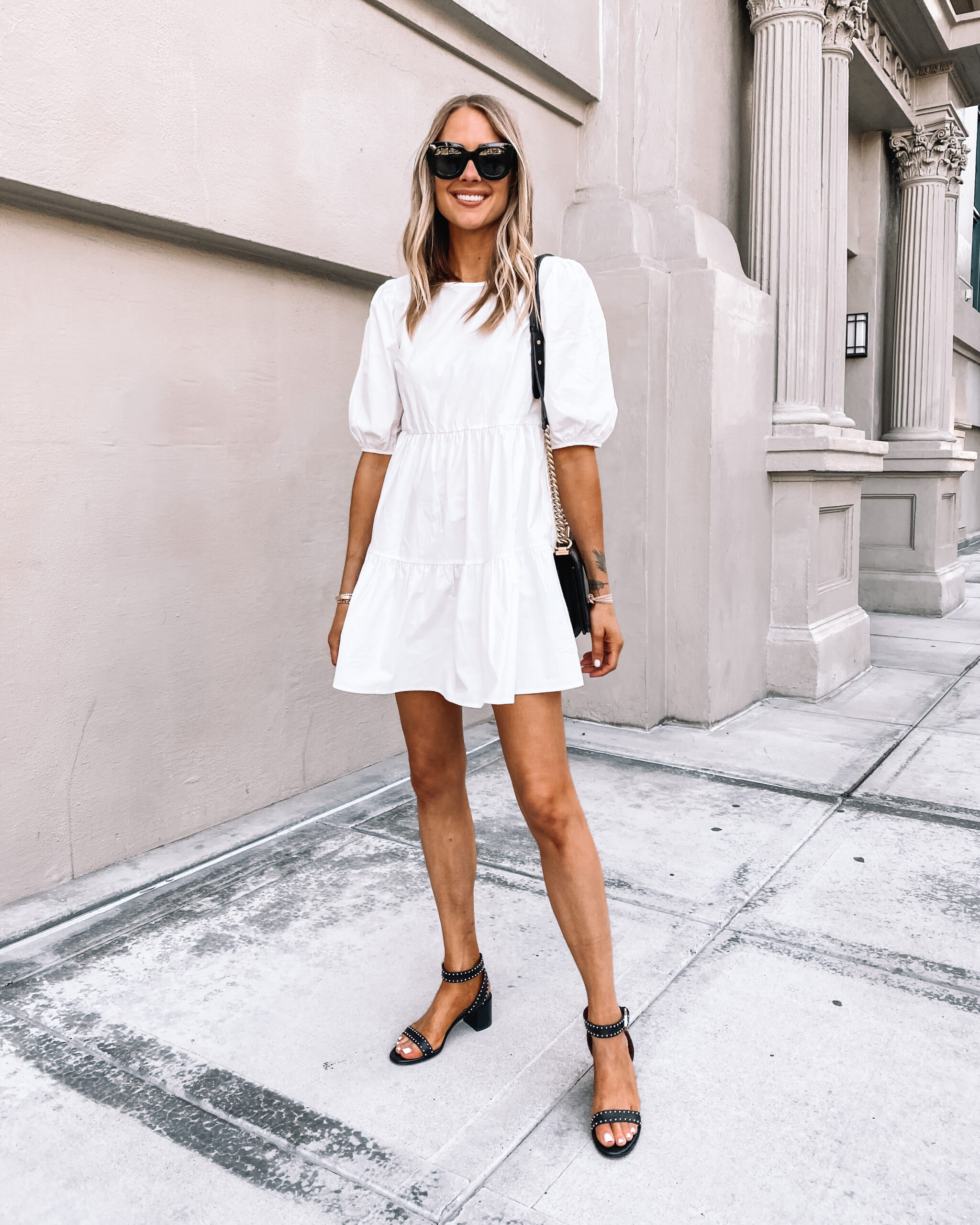 P.S.
1. Have you signed up for the Fashion Jackson newsletter yet? I share exclusive content, exciting announcements, and much more! Sign up here and get Fashion Jackson straight to your inbox!
2. My previous Amazon Drop collections have styles back in stock! Check out this post & this post for all the details in case you missed it the first time!
3. In the last Everyday FJ I shared my...
This post may contain affiliate links, meaning when you click the links and make a purchase, we receive a commission.