Everyday FJ is a weekly series where I round up all the content of the week plus questions and requests straight from my readers and share it all in one big post. Here you'll find answers about fashion, home, beauty and everything in between.
If you have a question or request, fill out the contact form or follow along on Instagram so you don't miss it when I put out an Everyday FJ content request!
Click the images to shop products directly.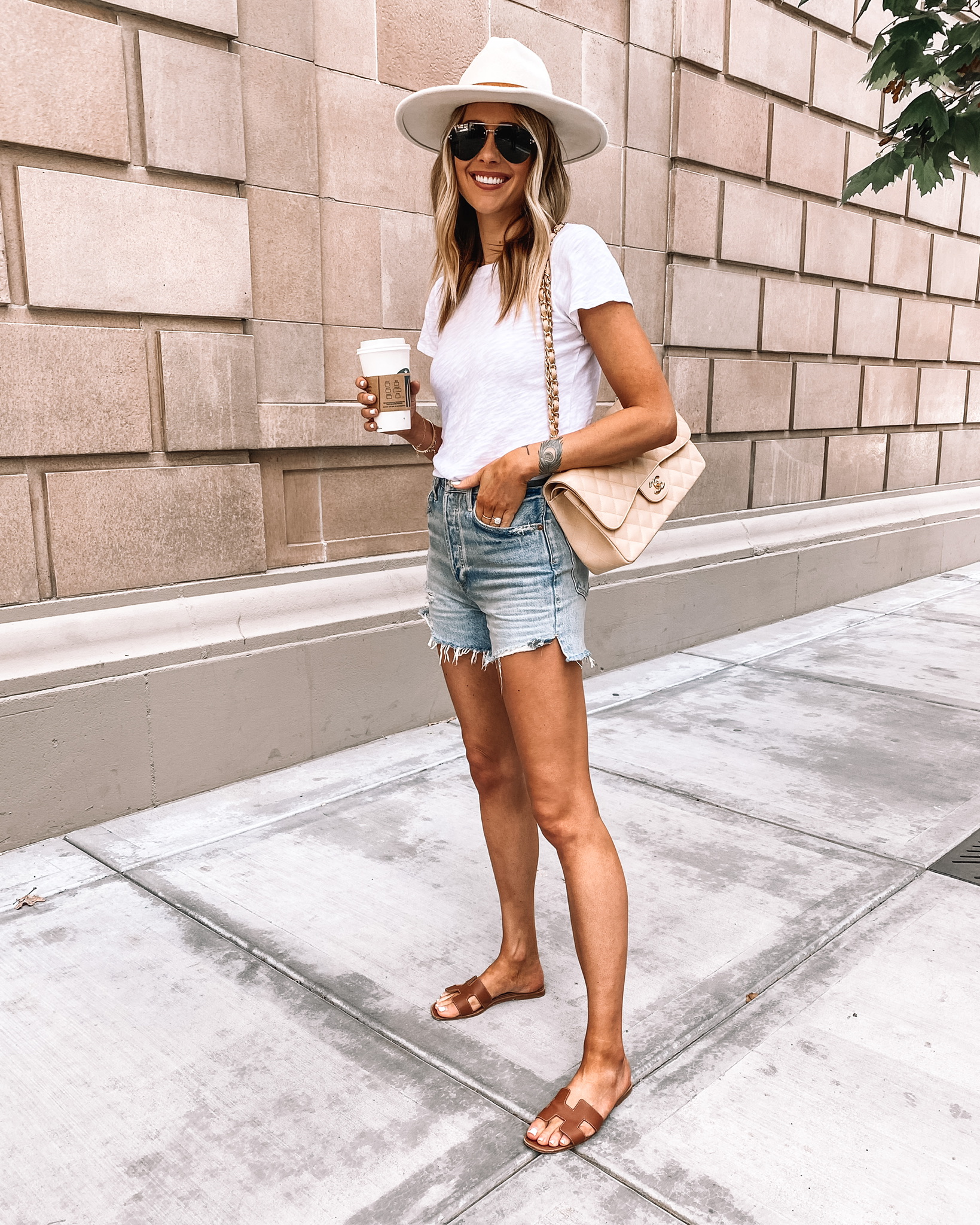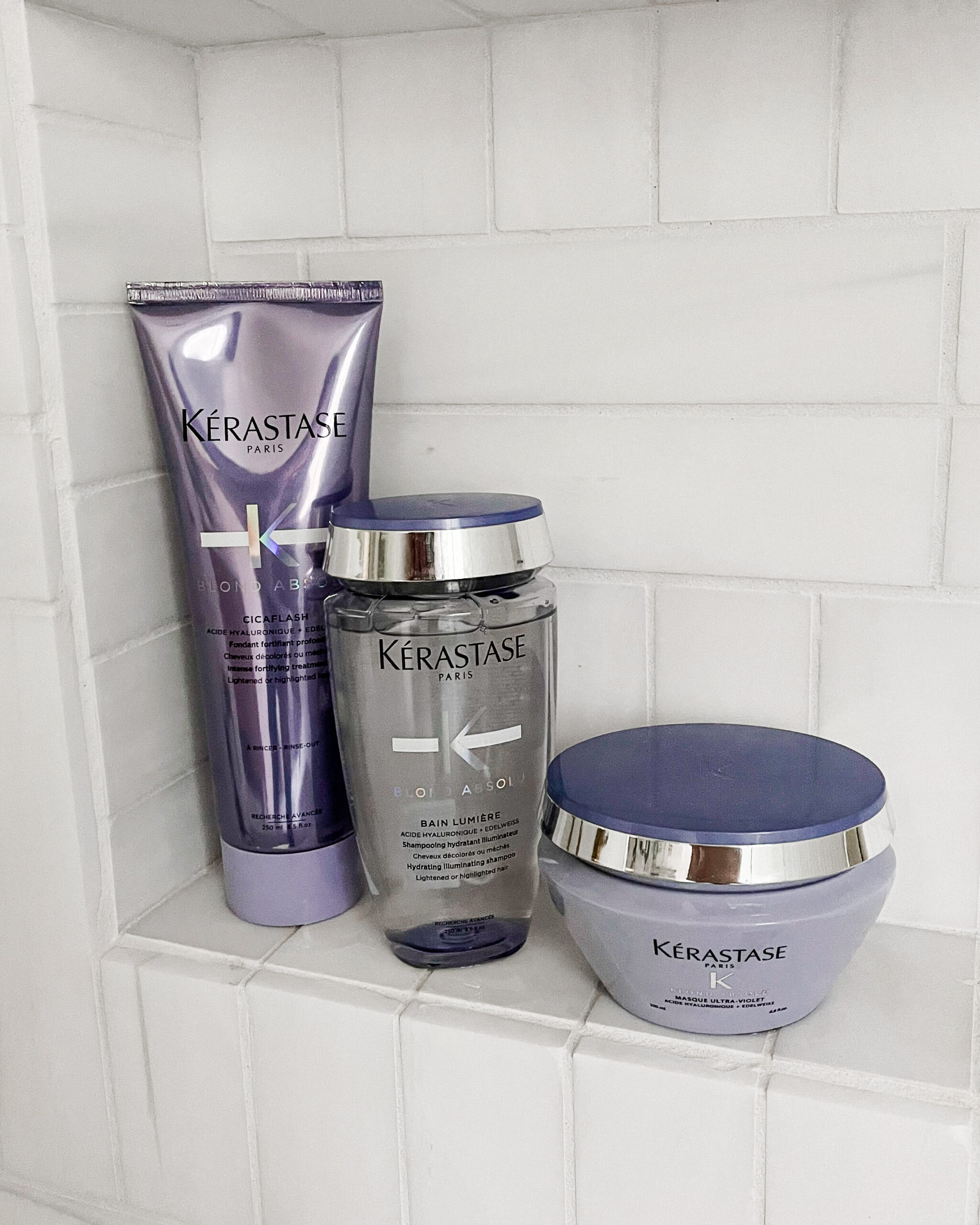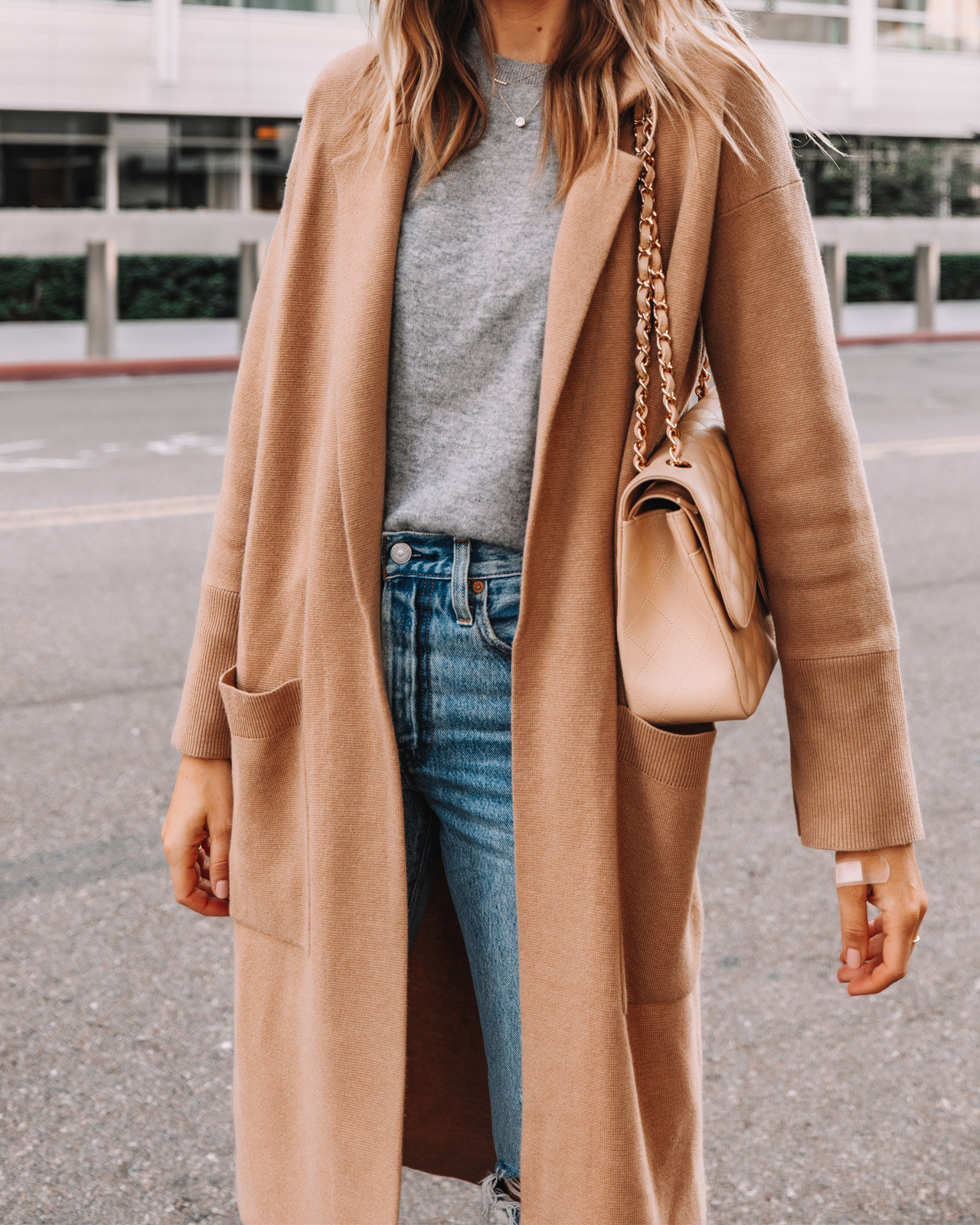 Links & Questions
1. The purple shampoo brand you mentioned in stories earlier this week?
Kérastase! This is the shampoo, conditioner, hair mask, and oil I've been using for a few weeks and LOVE. Use code Fashion20 for a discount!
2. Who makes your leather shorts? I'm looking for the unicorn elastic waist with cuffs?
They are from Abercrombie last year. But I did find some other options you might like here, here, here, and here!
3. Which Chanel handbag do you find the most versatile and would recommend for a first purchase?
Probably the Chanel quilted jumbo double flap bag in either beige or black!
4. Best throw blankets for couch and bed?
I'm partial to Barefoot dreams blankets (leopard or solid), they are SO soft and cozy. But I also like waffle blankets for the bed!
5. Best white long sleeve blouse/shirt?
I love a classic white oxford shirt or poplin shirt. Size up for a relaxed "boyfriend" style
6. How often would you recommend you refresh your wardrobe?
I like to with each season. I look at the styles I currently have and see if they are pieces I wore a lot of previously, if they will work with the new season, if they still fit, etc. If I'm hesitant about any of the items, I typically donate. But since most of my closet is classic essentials, I don't mind myself purging too often!
7. What to wear to my engagement party (I'm the bride!)?
Congrats! Without knowing any of the details regarding the party, here are a few options I like! This one under $100, this one, this one, this one, or this one!
8. Button down swim cover up (like a shirtdress) but linen?
Found a few that are linen and other fabrics too. Linen: this one, this one, and this one. Others: this one, this one, and this one
9. Favorite style of AGOLDE shorts?
Ahhhh this is so hard. But I think the Dee are my favorite. I like that they are a little longer and high waisted. However the cult-favorite Parker just came out with a long version that I got and love...I also got the Reese which is another great option. I took my true size in the Dee (25), but in the Parker I sized up because I like for this style to be more relaxed.
10. White swimsuit options?
LOVE this one, this one, this one, and this one! One piece options: this one, this one, and this one.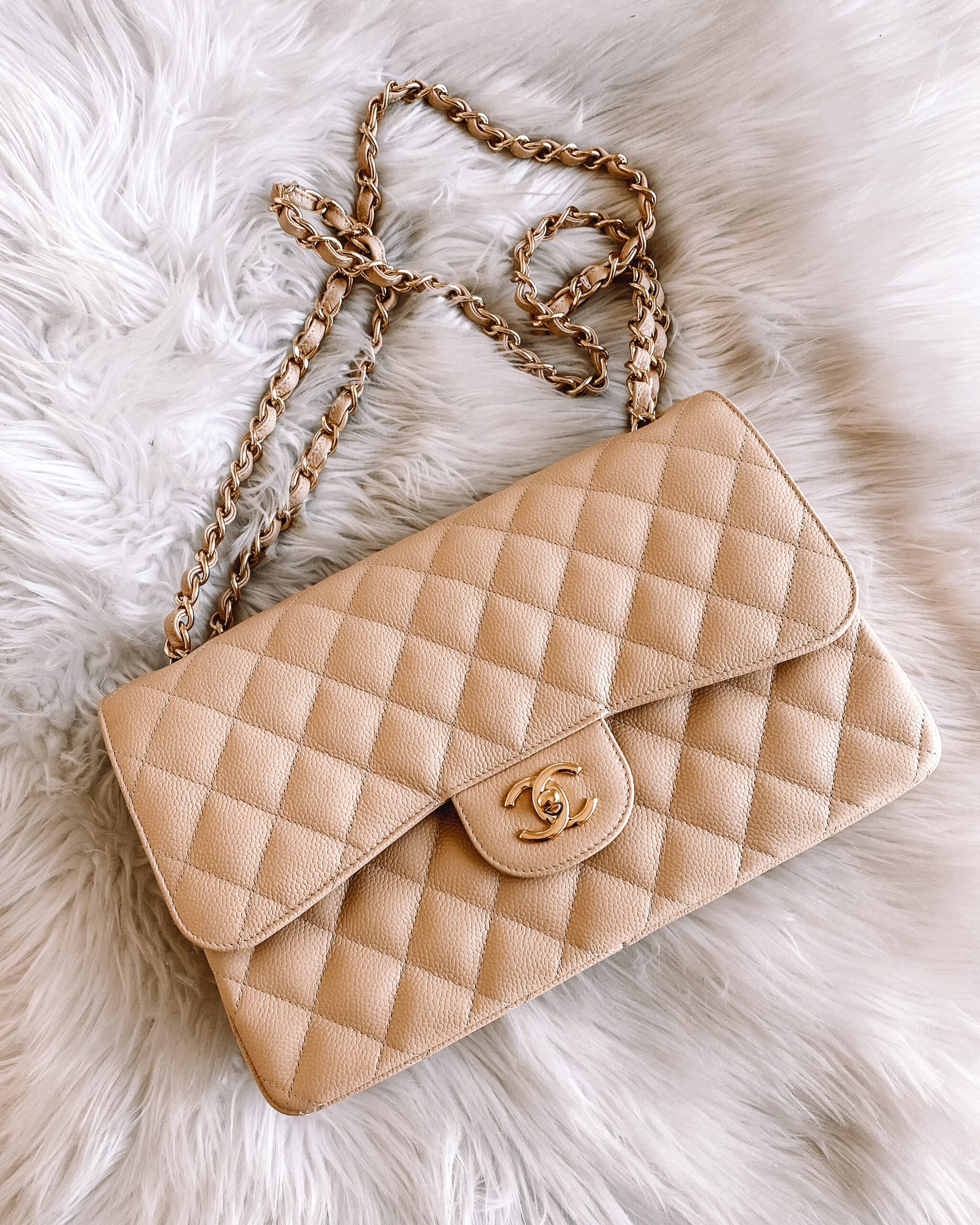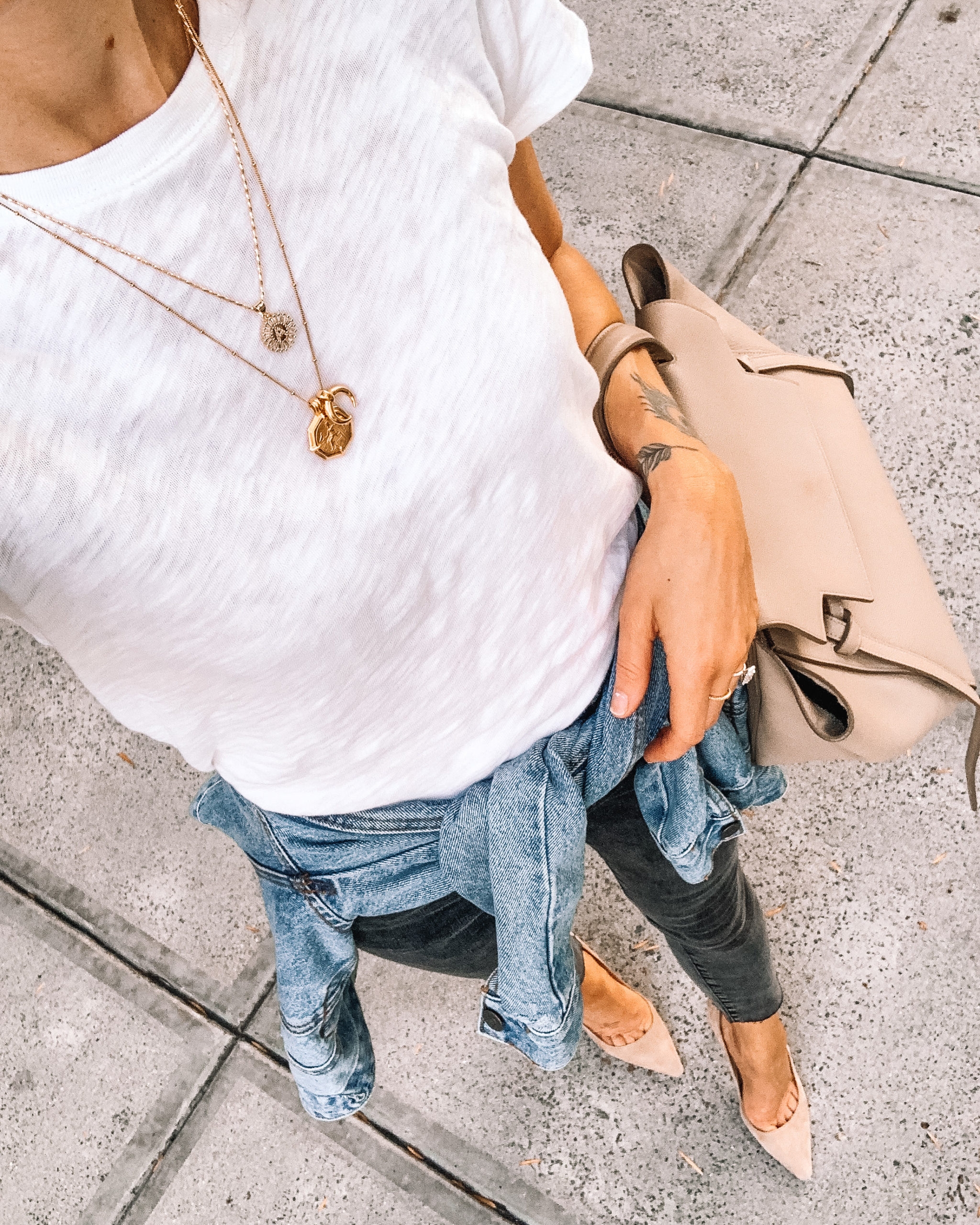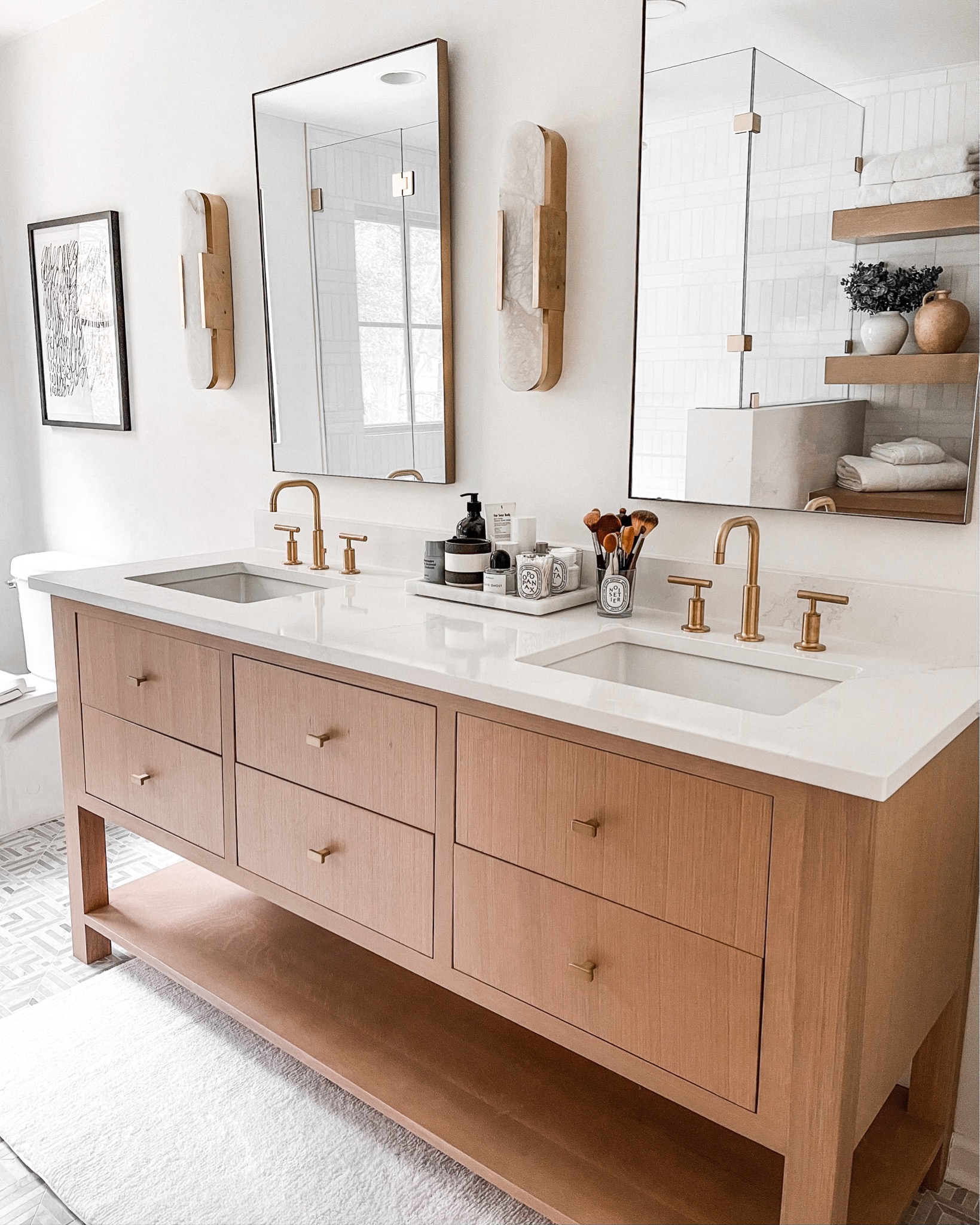 Links & Questions
Con't
11. Best lululemon joggers? 
These are my favorite - they fit like a glove and are SO soft/comfortable. Read more here! Linked another pair I love from below in the top 5 section.
12. The 'A' necklace you have been wearing recently?
It was actually a gift from a friend (local boutique years ago). But this one from Etsy is SUPER similar.
13. Most used and favorite designer handbag?
Definitely my Celine Belt Bag! Read the full review here.
14. Nude mules with the thicker heel?
Here! I also got them in black. They are so comfortable and fit TTS. Oh and they are under $50!
15. Did you get a second love bracelet? Would love to see a close up!
I didn't! Its a bracelet that I'll be sharing on the blog Monday! Its SO good!
16. Best denim company?
I think you're asking for my favorite brand for jeans. I mostly wear AGOLDE, Levi's, Citizens, but you can find my full denim guide (on MY favorite styles) here!
17. Would love the link to the white lace top you wore in the Kerastase post
I bought it from Emerson Grace in Nashville, but it's also here and here! Fits TTS (I wear size 2)
18. Best steamer?
This is the only one I've used for years! It works so well, plus its light and easy to travel with. Heats up in less than a minute!
19. Best all season cardigan?
I'm not sure there is truly one that is best all year, but this is the one I wear the most all year! This one is slightly shorter, and this one is the shortest
20. Your favorite rugs for bathrooms and area rugs?
This is the bathmat we have and I LOVE it. Plus its reversible so two for the price of one! I ordered this rug for our guest room and I'm getting this rug for our bedroom. I also love vintage rugs and find most of mine from Etsy or O.P. Jenkins!
Amazon Top 5
1. Black Jumpsuit: It's literally the best jumpsuit I've ever owned. So comfortable and the quality is great. I'll definitely be wearing this weekly once it warms up! Fits TTS (wearing a small)
2. White Ruffle Dress: If you don't have this dress by now, you need to add to cart. I got last year and wore it all spring/summer. Comes in a ton of colors too! Fits TTS (wearing a small)
3. Black Midi Tie-Waist Dress: This dress looks and feels more expensive than it is. Can easily be dressed up for the office, or casual with sandals or sneakers for spring/summer. Fits TTS (wearing a small)
4. Khaki Sweater Tank: Yes, you can wear sweaters in spring/summer and this one is the perfect way to do so and its bra friendly! Fits TTS (wearing a small)
5. Black Joggers: How many joggers are too many? The limit does not exist. This might be my favorite pair I've purchased in the the last year though! Fit TTS (wearing a small)
P.S.
1. Have you signed up for the Fashion Jackson newsletter yet? I share exclusive content, exciting announcements, and much more! Sign up here and get Fashion Jackson straight to your inbox!
2. My previous Amazon Drop collections have styles back in stock! Check out this post & this post for all the details in case you missed it the first time!
3. In the last Everyday FJ I shared my...
This post may contain affiliate links, meaning when you click the links and make a purchase, we receive a commission.