Everyday FJ is a weekly series where I round up all the content of the week plus questions and requests straight from my readers and share it all in one big post. Here you'll find answers about fashion, home, beauty and everything in between. 
If you have a question or request, fill out the contact form or follow along on Instagram so you don't miss it when I put out an Everyday FJ content request!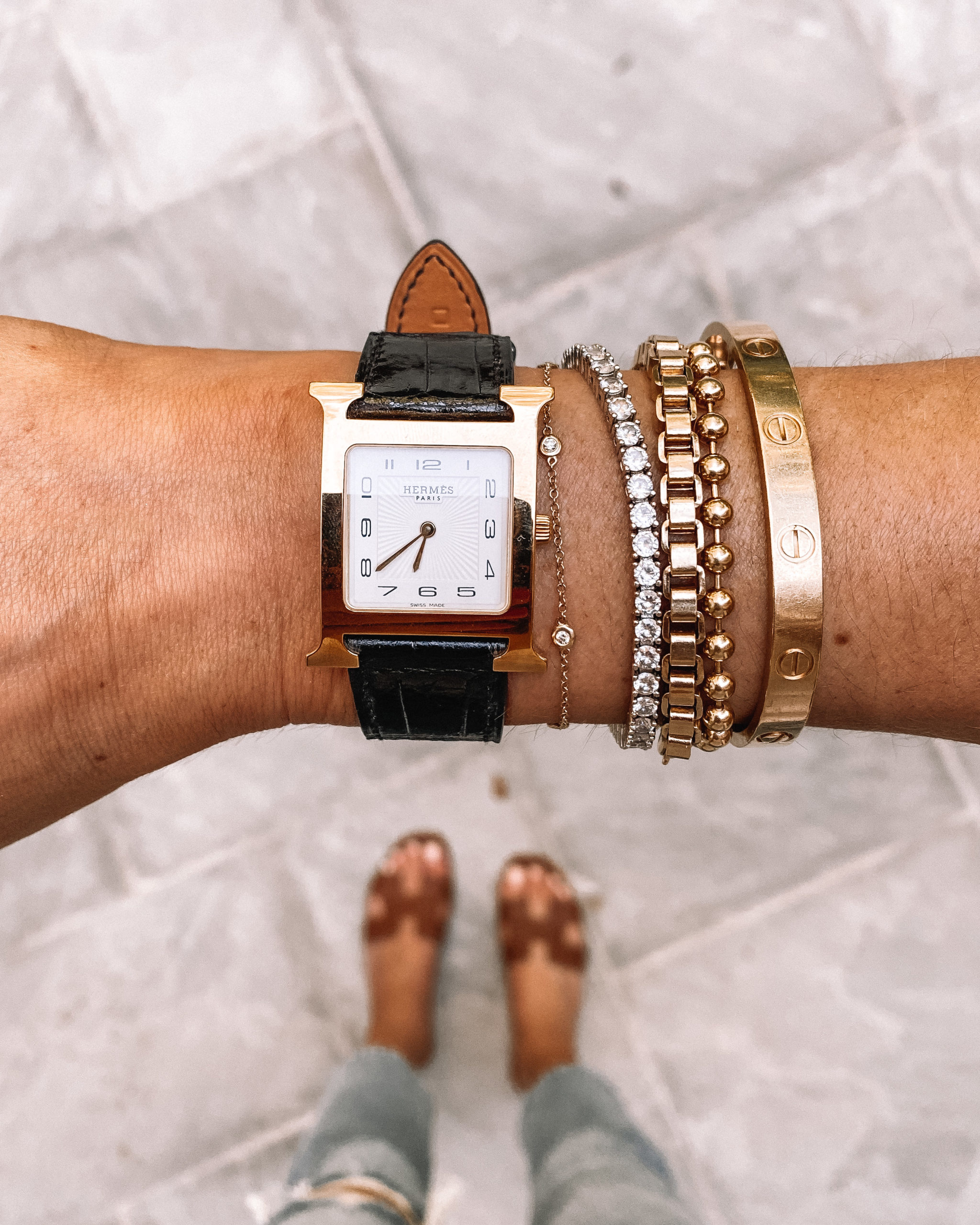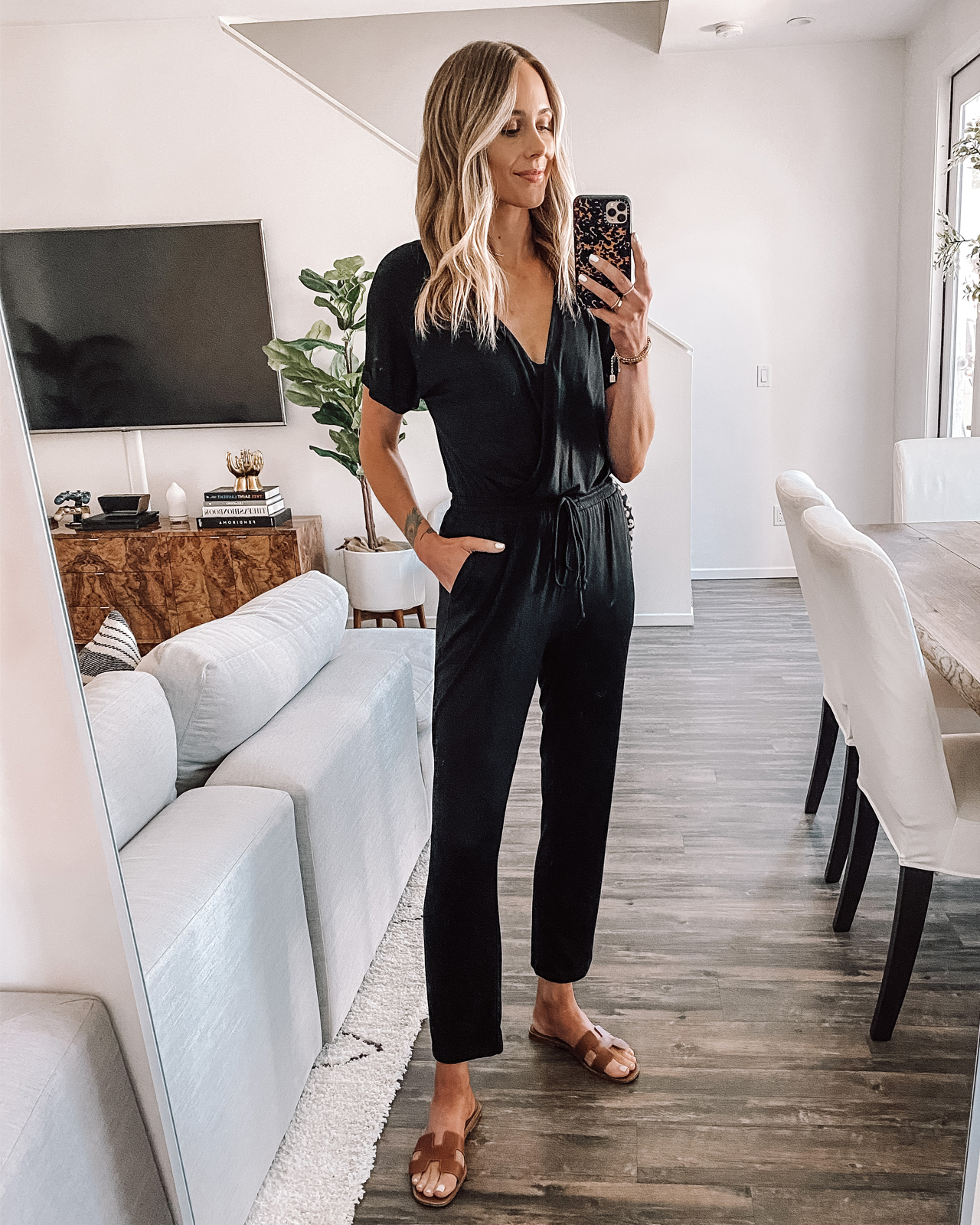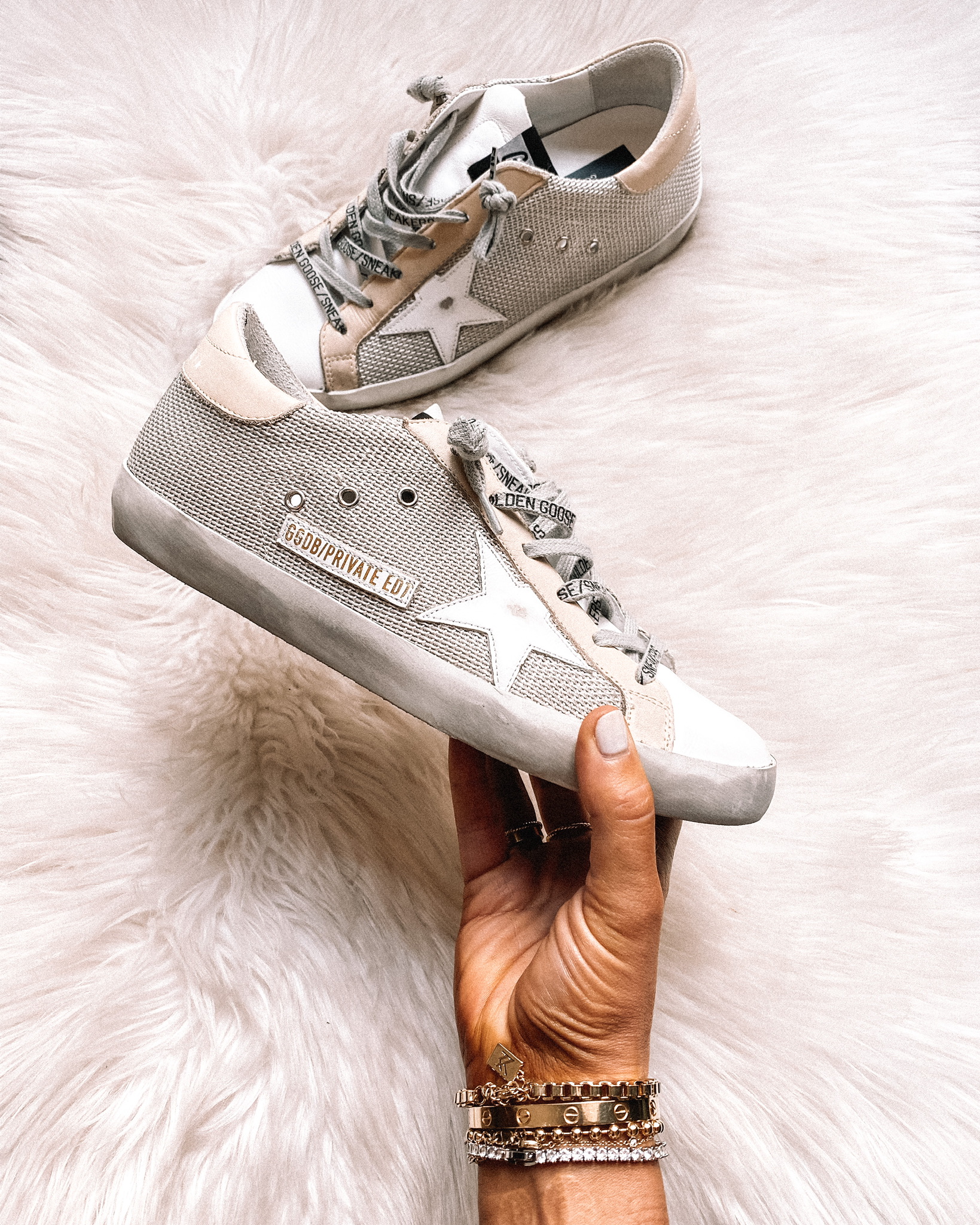 Q&A
1. How old are you?
I'm 36 and I'll be 37 in December!
2. Remind me of your Miranda Frye discount code.
My discount code for Miranda Frye is FJ10! I save all my jewelry to my jewelry highlight on Instagram! You can also read this post which shares a lot of my jewelry as well.
3. What Would you wear on a virtual first date? 
Oh this is fun! One of my good friends had a virtual first date and they have been together for 5 months now! I would say something comfortable since you might be sitting for a while! Maybe a cardigan, lace cami, and leggings? Or a comfortable knit jumpsuit? If you want to dress it up a bit, you could do a fun lipstick or earrings too!
4. What other areas are you remodeling in your house? 
Basically everything! But up next is removing all the carpet and adding wood floors. We are doing herringbone in the entry way and my office. We are getting new windows installed and then will finally paint White Dove by Benjamin Moore throughout the house. Once that is complete we will get started on bathroom renovations!
5. What does your daily diet look like?
It's definitely not a diet, I could never do that! For me its a balance of eating healthy, but not feeling guilty indulging every now and then. I typically start with an iced match in the morning, then around 10:30am I'll have a breakfast taco (1 egg, avocado, goat cheese & sriracha). That will hold me over for a majority of the day. If I need a snack I'll try and eat some fruit or a raspberry fig bar. Dinner is normally sautéed veggies with a grain and plant based meat. My husband is vegetarian and I rarely eat meat, so we don't keep it in the house! I have developed a sweet tooth, so I pretty much always end the night with a little Talenti gelato!
6. Where is your top from in these stories?
It's actually a bodysuit! I have it in both black and white. It's so comfortable and super flattering!
7. Is there a steamer that you recommend that doesn't spit? Looking for a quality one
I have this steamer from Amazon, it is a little smaller so I use it for travel, but it has never spit on me unless I fill the water too high!
8. Have you kept all of your Golden Goose sneakers? Or have you sold some we haven't seen in a while?
I still have them all! I don't know that I could ever part ways with any. Since a lot of them are released and then never brought back, it's hard for me to get rid of any. I was thinking about putting together a post sharing all my Golden Goose sneakers, would you be interested in reading that? This was my very first pair and they are still available!
9. How is the necklace you got from Amazon? Does it fade?
Honestly, it's amazing. I wore one very similar to it in my wedding as my 'something borrowed' from one of my bridesmaids. I loved it so much I was going to have one made, until I found this one from Amazon! I don't shower in it because I want it to stay nice, but thats the only time I take it off!
10. Any brand or store recommendations for tall women?
Everlane, Madewell, Abercrombie are my favorite retailers that carry denim in tall lengths!
Link Requests
1. Oversized sweater for leggings
I actually shared this one last night! I bought it in khaki and just ordered it today in black...you can never have too many of these sweaters!
2. What leggings are you wearing with the Amazon sweater (mentioned above).
These leggings from the Nordstrom sale! I get them every year. They are a little thicker which is great for lounging around the house and staying warm.
3. Looking for a timeless cashmere scarf!
Ahhh my favorite! So excited I can wear these during the winter in Nashville. These are my favorite and worth EVERY penny! I would get grey, black, and sand.
4. A great ankle black boot without a heel for the city
Definitely this pair! They are the best chelsea boots, so chic and currently 20% off!
5. Your everyday foundation
I alternate between a few "foundations". This one is my holy grail. But I recently bought this one and this one and so far so good!
6. Leopard print booties
I typically prefer stiletto leopard print booties, but I just found this pair with a chunky heel and love them! Definitely going to order!
7. CZ Studs
I have this pair from the Nordstrom Anniversary Sale, but they are sold out. This pair from Amazon is nearly identical and they are less expensive at the regular price
8. Suede camel tall boot dupe from the NSALE under $100!
This was a little tough only because most retailers haven't release their fall boots yet! But I did find this pair under $130 and this pair under $90!
9. No show socks you wear with your low top sneakers? 
I rarely wear socks with my sneakers, but when I do, I wear these!
10. Little black dresses and leopard dresses
Found a few! This short sleeve little black dress under $25 and this long sleeve little black dress under $35! This drop waist leopard dress under $20 and this long sleeve leopard dress under $30!
Amazon Weekly Top 5 
1. I shared this sweater early last week (I now have it in 4 colors!) and think its the perfect alternative to the Free People sweater from the Nordstrom Anniversary Sale that sold out. Its actually a really nice soft quality and not too heavy, so it can definitely be worn pre-fall! Fit is true to size and I wear size small.
2. I wish I had found this sweater tank way before now. It's an ideal summer piece—oversized, lightweight, and easy to wear. It looks awesome now with jeans/shorts and sandals and is a solid layering piece for the future! The straps are a little thin, but I was still able to wear this bra underneath. I don't mind if the straps slightly show. Fit is oversized; wearing a small.
3. Another great sweater tank I am loving! It fits so well, and the quality is really nice. This one is bra friendly as it has wider straps. The sweater weight is a little heavier than the white one, which makes it a great piece to transition into fall. I got it in the khaki color, but am eyeing the black and white...Fit is true to size and I wear size small.
4. I've worn this black dress so much already, I'm sort of embarrassed! It's the perfect babydoll dress—easy to throw on for a summer brunch or quick errand in the heat, and even better to use as a swimsuit cover up. It comes in 8 colors, too, so you can pick your fave!
5. You guys know I love my bralettes. Bralettes > bras any day! I'm so excited about this one by Jockey I got in May. It's so insanely comfortable and comes in so many colors!
What I'm Loving
1. This review by Brooklyn Blonde on NuFace. I've heard so many great things about it, and I found it less than the regular retail price here!
2. I love Jessica Leoné hats and I've been craving some new styles for fall. Adding this one to my cart!
3. This light fixture for my office. It's a little similar to this popular style, but I love that it's not as trendy and comes in a brass option!
4. These linen face masks from Etsy. They took about 2.5 weeks to arrive, but they fit perfect and there are a lot of color options to choose from!
5. This under $50 pajama set! So soft and lightweight. Fit is true to size and I wear size small.
P.S.
1. The Nordstrom Anniversary Sale ends next Sunday! I know there are a lot of items sold out already, but check out my Nordstrom Anniversary Sale shop page, there might be some pieces still in stock!
2. I taught a virtual class during the rewardStyle conference Thursday, and shared this post answering a lot of your questions about the blogging industry!
3. Have you signed up for the Fashion Jackson newsletter yet? I share exclusive content, exciting announcements, and much more! Sign up here and get Fashion Jackson straight to your inbox!
4. In last week's Everyday FJ I shared my favorite white t-shirt and my must have products for long lashes!
This post may contain affiliate links, meaning when you click the links and make a purchase, we receive a commission.