Happy Saturday! Welcome to Everyday FJ! Whenever I describe my own personal style, I seem to always use the term "everyday," and that's really what I strive for. The clothes, beauty, and home pieces I share with you guys are meant for the everyday—they don't rely on a season and they're hardly ever based on a trend.
I also know that I share a ton of content every week, so I wanted to create a series in which I'm able to easily round it all up in a clean, pretty, simple way. But I also want YOU guys to help curate this blog every Saturday by sending me questions and requests throughout the week, so I can share them in this series! Never be a stranger— you can email using the contact form or keep following on Instagram stories for content requests so I can answer you every Saturday with Everyday FJ.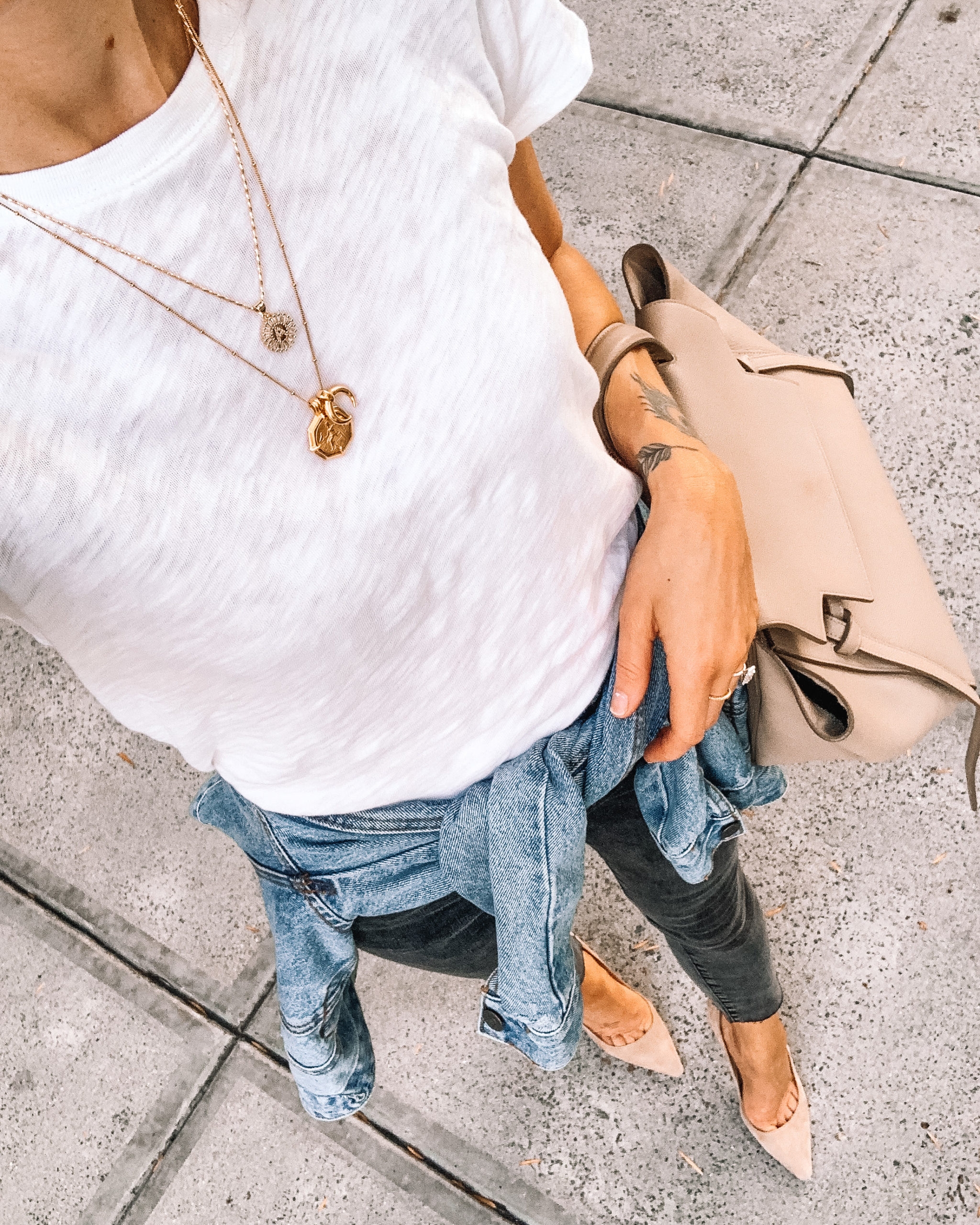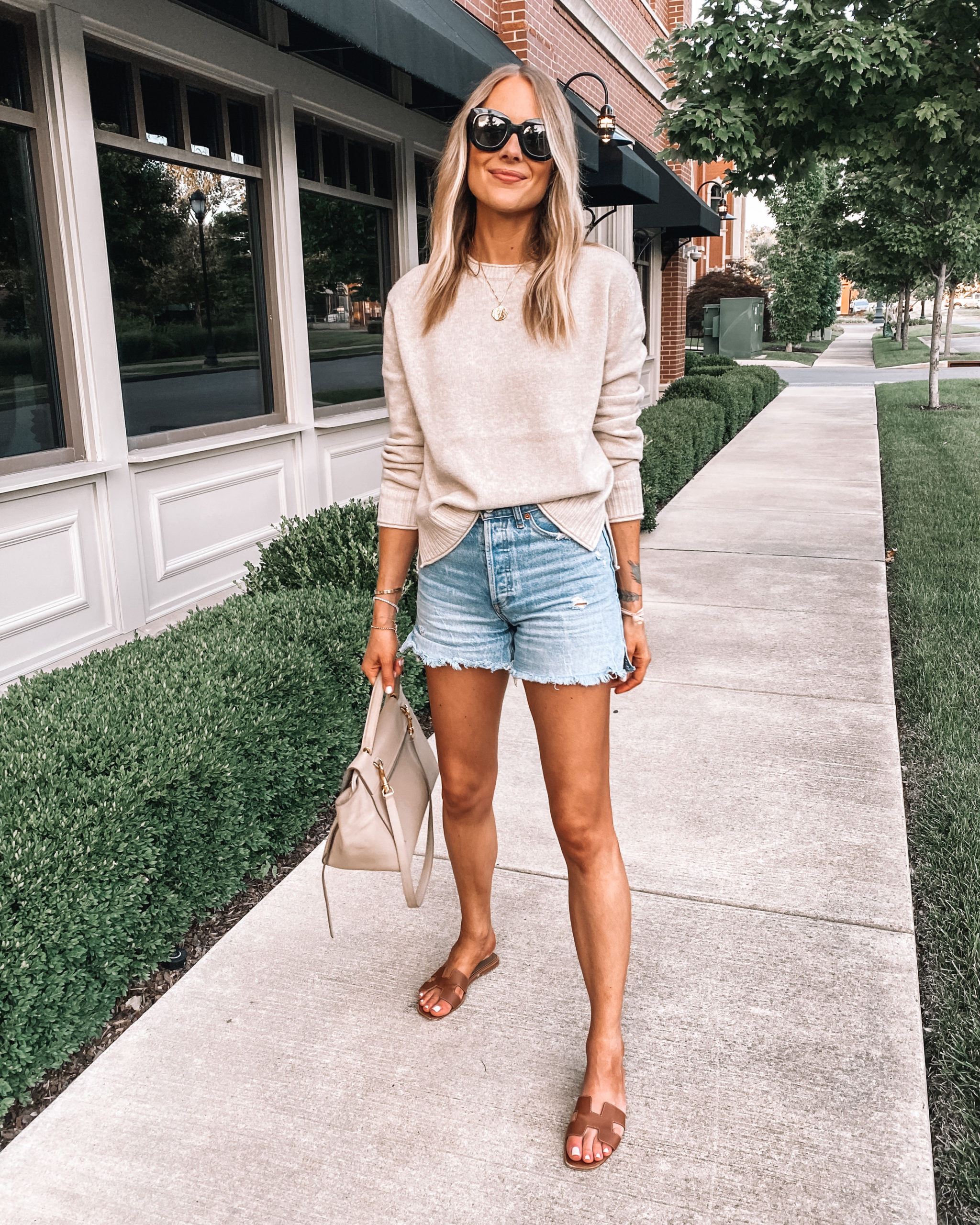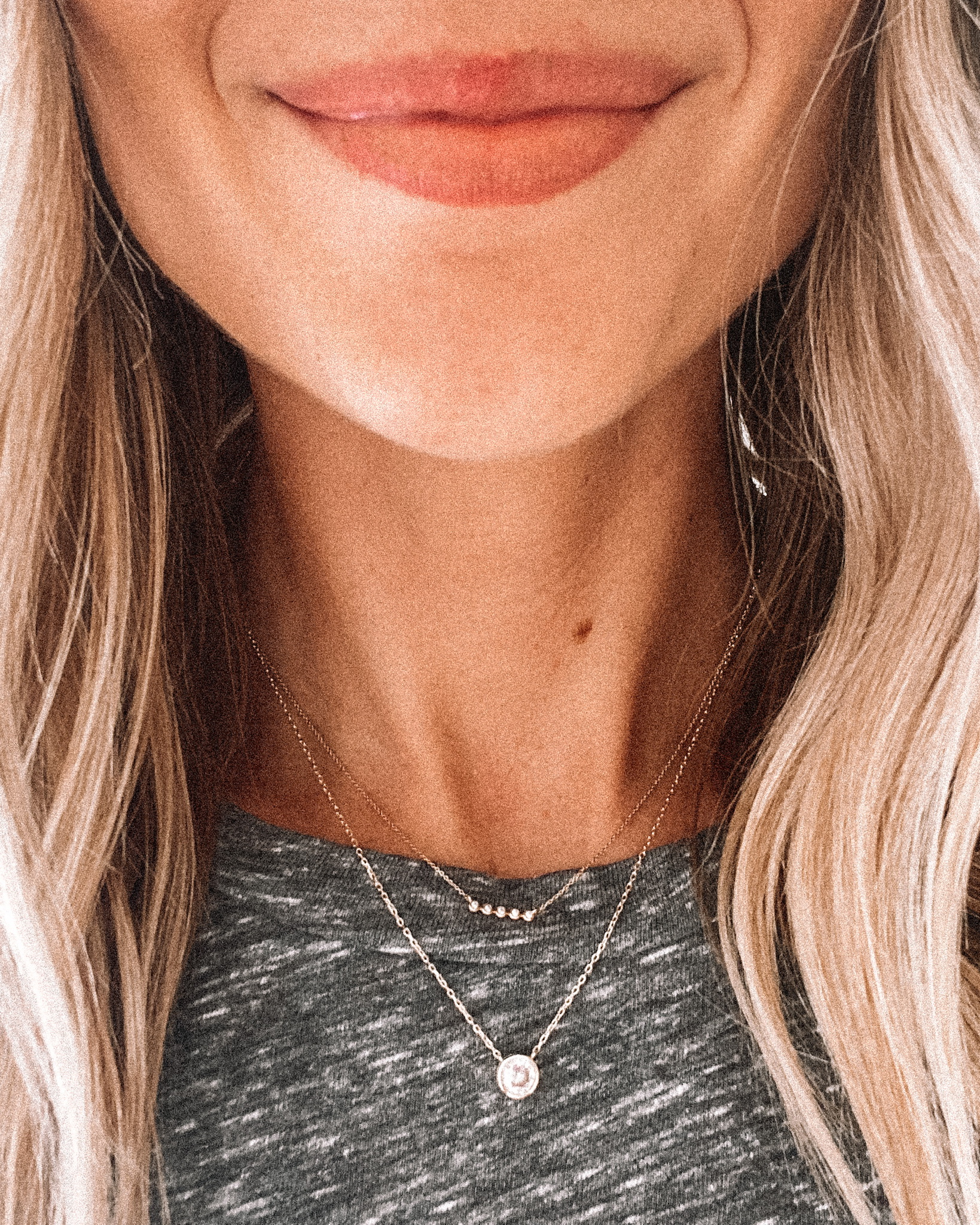 Q&A
1. Other than Julia Rose Boston, where do you shop for resale/luxury bags and accessories. 
If you don't know about Julia Rose Boston, read this post. For other resale sites, I really enjoy Fashionphile!
2. What is your honest review on Jenni Kayne?
Jenni Kayne is a brand I have loved for years. This company that focuses on design, quality, and effortless essentials, which is something I stand behind. While they aren't a fast fashion company, you will find timeless pieces that will last. Honestly every piece I own, I love. From the slippers I wear daily to the essential sweaters, you really can't go wrong with a Jenni Kayne purchase. Use code JACKSON20 for a discount!
3. What's one clothing item you don't mind splurging on and saving on (budget friendly)?
I will splurge on handbags, timeless wardrobe staples, like cashmere sweaters or wool coats, or even the best fitting jeans. If something is a trend or I feel like I will only wear a few times, that's where I will look for budget friendly options. I like H&M and Topshop for these items.
4. What is your favorite shampoo/conditioner?
I have noticed my hair gets used to using one product too often, so I actually have two favorite brands. Living Proof has been a favorite for years (the classic option), but recently I started using Prose and it's been a game changer. I now alternate between the two every few washes and I feel like my hair has never been healthier! What's great about both of these shampoos/conditioners is they are sulfate free!
5. What is your favorite white t-shirt?
For about 2 years now it has been this one from ATM. I know they are a little pricey, but TRUST ME, they are worth it. I have so many messages from readers saying they finally splurged and it was worth it! But if you're still hesitant, I recently got this one and its a great alternative! I wear a small in the ATM version and have both XS/S in the J.Crew version just depending on the fit I want.
6. Are your eyebrows microbladed? What products do you use? 
Yes! I got them mircorbladed at the beginning of the year from Danny of Lashes to Lashes in Del Mar, CA. This was my second time to have them done over the last 5 years and I will never not do it. It makes SUCH a difference! I do however still use some brow products when I want to make them a little more defined. This brow pencil has been my go-to for years (I've seriously tried them all) and this brow gels keeps all the hairs in place.
7. Do you only share items you truly like and feel are good quality?
Short answer yes. I really only want to share the best of the best with you all. And I only share the items I love, which is why you see a lot of repeat items on my blog and social media. In terms of quality, I do try and pick out the best quality items, but that isn't always the case for some fast fashion. However, when it's a trendy item, I'm ok giving up a little quality for price on something I'm not going to wear for years to come. But it can still be a piece I love at the moment.
8. What kind of wallet do you use? Do you ever switch your wallet when switching handbags? 
I just have one wallet and it's very minimal, so I don't switch when using other handbags. I don't like to hold a lot of unnecessary items, so these card holders have been my favorite. I had this one for a few years, but got this one last winter. Its just so easy to have something small that fits into all my handbags and doesn't take up a lot of room.
9. What are the necklaces you wear everyday and do you ever take them off?
I have two that I wear daily! This one was gifted to me from Dana Rebecca and I love it so much! I never take this one off. The CZ pendant I bought from Amazon back in May. The only time I take it off is when I shower since it's not real gold, but I do workout and sleep in it. I love the two paired together and its a great way of mixing high/low styles.
10. What are the must have pieces you think are needed for a capsule wardrobe? 
So I actually got A LOT of questions about a fall wardrobe and capsule wardrobe. I have the fall capsule wardrobe & essential capsule wardrobe posts, but I'm updating a new one next month, so all capsule questions will be answered at that time!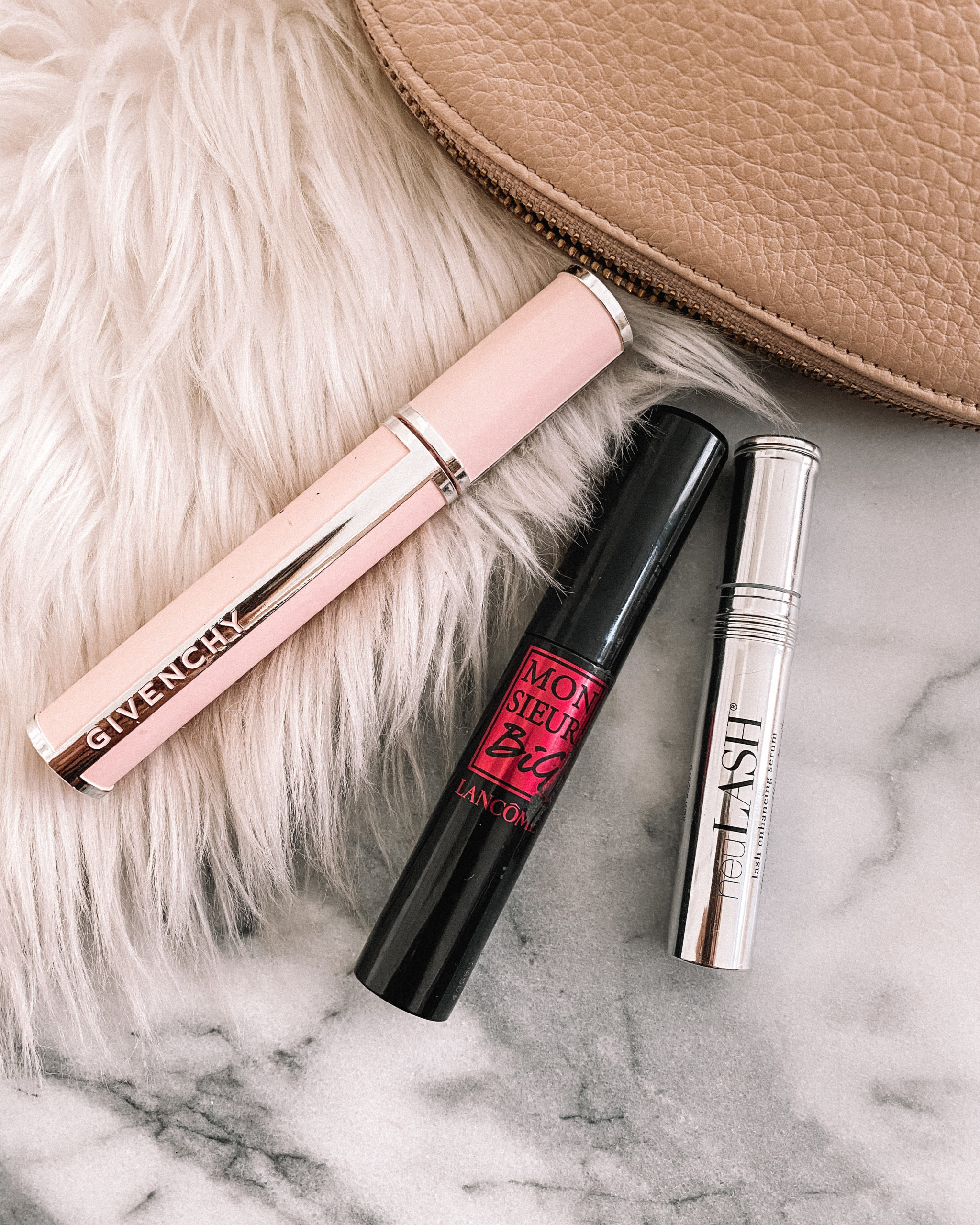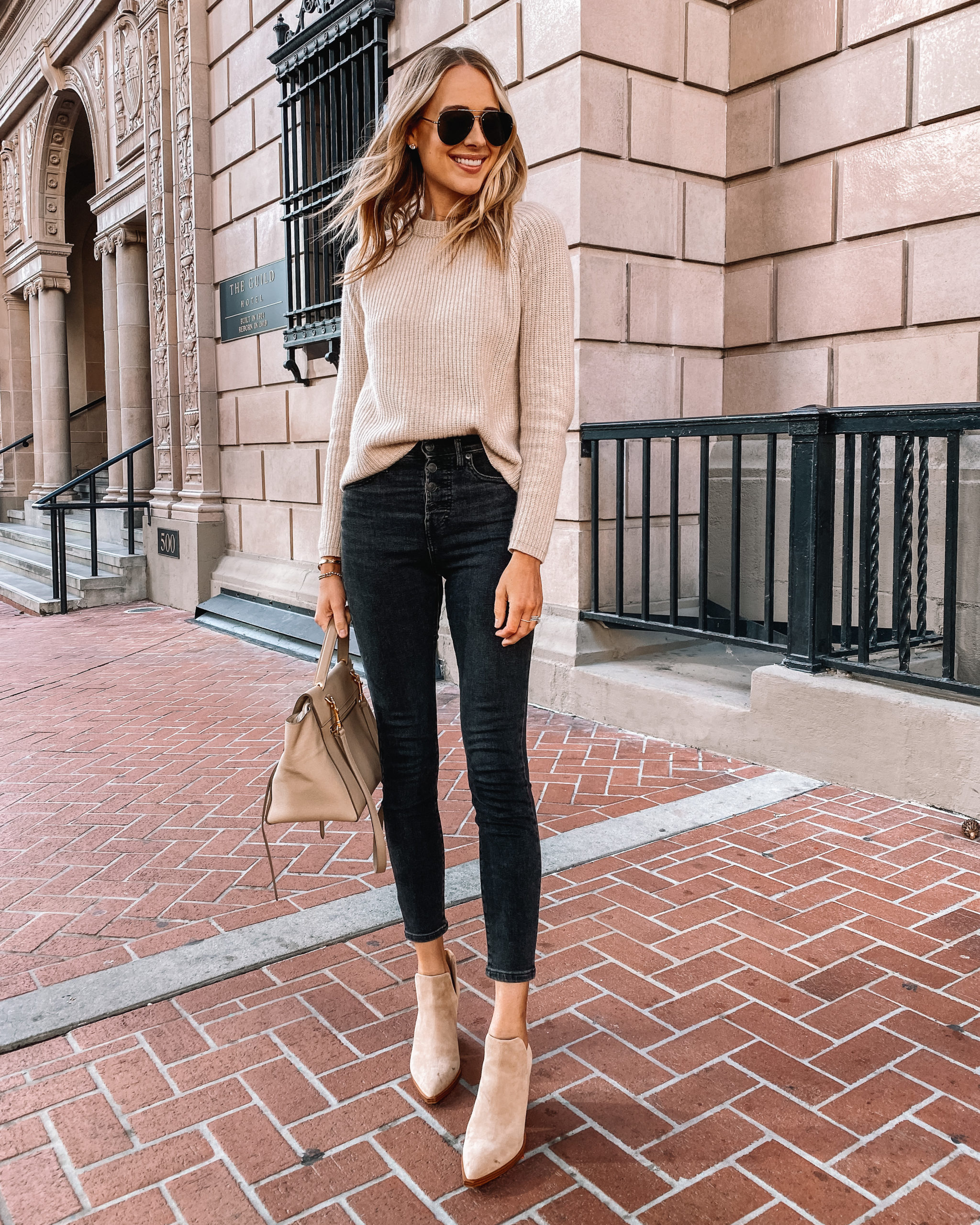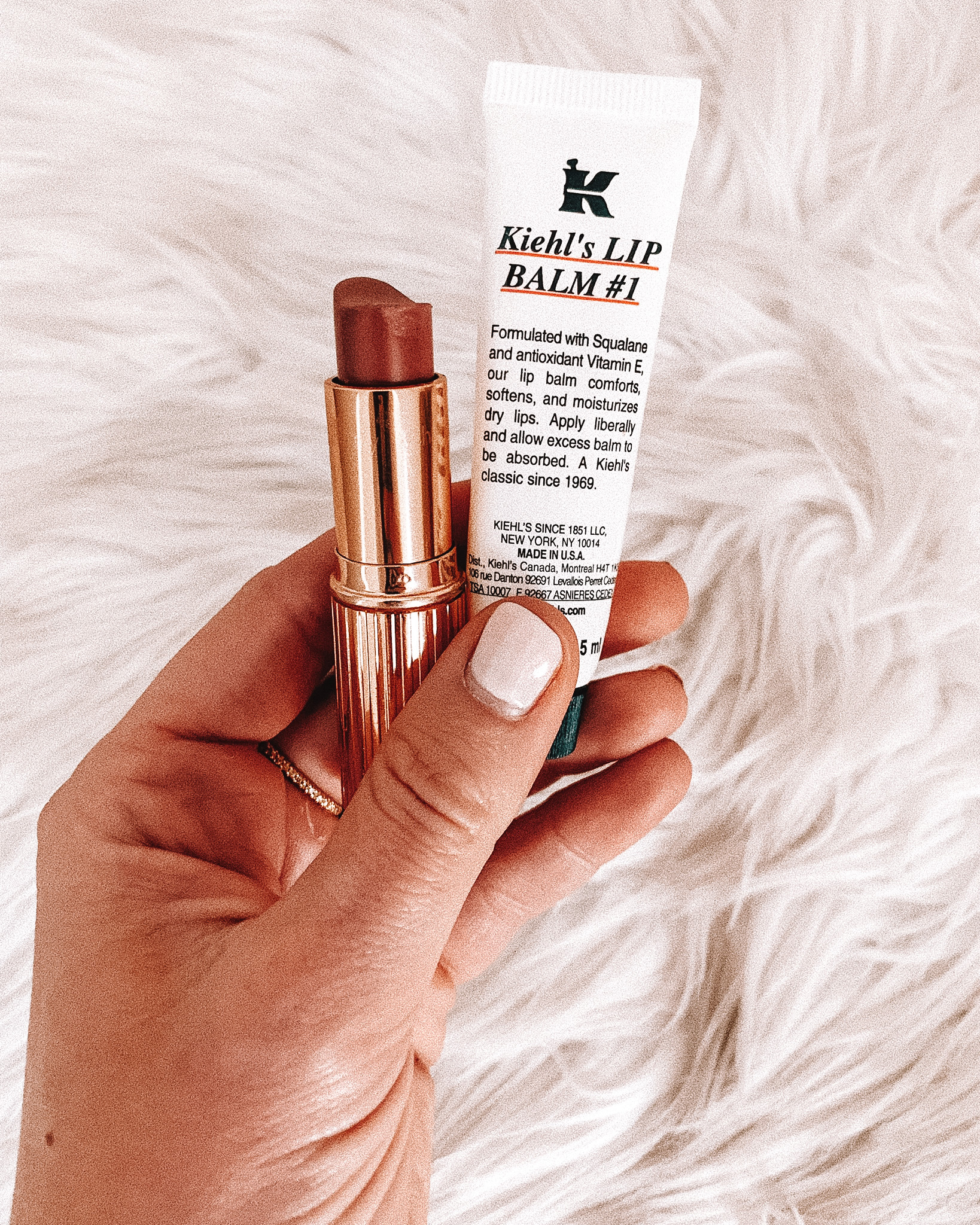 Link Requests
1. What was the mouse you recently bought from Amazon?
This one! I hated my Apple mouse and got this one in all black and LOVE it!
2. What have you been using on your lashes? They look so long!
I swear by this lash serum. I used it the whole time I had lash extensions which I feel like helped to keep my lashes strong! I use this primer which helps give the appearance of length and this mascara - its truly the best combo!
3. More camel coat options please!
This one was my favorite from last year! Such great quality. This camel coat I would splurge on and this is a similar option, and this one is under $100!
4. What matcha have you been using in your iced matcha drinks?
This one! And if you missed my recipe on stories last week, I saved it to the 'Matcha' highlight on Instagram!
5. What lipstick do you wear?
This is probably one of my most asked questions! Most of the time the answer is nothing and its just my lip balm and natural lip color, but when I do wear lipstick, this Charlotte Tilbury in Very Victoria is my favorite!
6. If you only had one pair of jeans for fall, what would you recommend? 
Hands down this pair. Black goes back to everything but I love that they are a washed black instead of true black. They work with ankle booties and tall boots, heels or sneakers, dress them up or down. They really are so versatile and incredibly comfortable. I wore them nearly everyday last fall. FYI I'm 5'10 and took the regular length that way they would hit around my ankle to pair with different shoe styles.
7. Where is your tumbler from that you use for your iced coffee and iced matcha drinks?
Here! I love that they are durable, easy to clean but also dishwasher safe, and keep my drink cold for hours.
8. Can you link your favorite Golden Goose sneakers?
My favorite pair are unfortunately almost sold out. But I do have my eyes on this pair!
9. What curling iron/wand do you use to get your beach waves?
This one! Its under $50 and works SO well.
10. What are your favorite undergarments? 
I only wear bralettes, and this one is my absolute favorite (I even have an Instagram highlight sharing the details on it). Commando makes my favorite thongs. I like both the microfiber and cotton styles.
Weekly Top 5 
1. I'm not surprised these Marc Fisher booties from the Nordstrom Anniversary Sale have made their way to the top 5 this week. They are probably one of my favorite purchases from the sale, so much so that I bought 2 colors (Cloud & Cognac)! These are going to be my go-to booties for fall. They are nearly $100 off which is such a great deal for something you will wear over and over. But if you can only pick one color, I would personally go with cloud. Its SO pretty and matches back to everything! (fit true to size for me without socks. Go up 1/2 size if you plan to wear thick socks).
2. I've had this little black dress for years (like 4-5) and it's still one I wear on repeat. I recently shared how easy it is to dress up or down. Honestly one of the best wardrobe staples I have. It fits true to size; wearing an XS. Please note I'm 5'10 and I've washed/dried it for 4+ years which is why it appears shorter on me.
3. This Vince sweater is one I buy every year from the Nordstrom Anniversary Sale, in the new color offered. I love the light heather oatmeal, its such a pretty color for fall/winter and looks so good paired with the Marc Fisher booties in cloud! (I wear an XS).
4. Probably my favorite activewear purchase from the Nordstrom Anniversary Sale is this Nike oversized cropped sweatshirt. It's incredibly soft and cozy making it perfect for lounging around the house. Because of it's silhouette, you can definitely size up!
5. Topshop cardigans are one of my favorite purchases to buy during the Nordstrom Anniversary Sale because I live in them all season long. Its so easy to layer with leggings and sneakers, dresses and booties, or jeans and boots. I have in both oat and grey (size XS).
What I'm Loving
1. Sephora is having a sale right now, so I'm going to stock up on a few of my beauty favorites!
2. This summer farro salad. Oh my gosh it looks so good! I would personally just replace the blueberries with avocado.
3. Just finished watching Little Fires Everywhere (Hulu), it was SO good. Finally started The Handmaids Tale after so many recommendations. Its so good but so bizarre!
4. Sleepwear from Lunya. I'm currently lounging in these leggings and this tee and wow, do I love them so much. (wearing charcoal/xs in both)
5. These bee champagne flutes. One of my favorite restaurants in Dallas has them & I'm thinking of ordering for our house!
P.S.
1. Don't forget to check out my Nordstrom Anniversary Sale shop page! And check out this post which has everything I bought (so far). I'll be publishing a new post on Wednesday featuring what to buy during public access! You might also enjoy this post of my favorite activewear & how to style my NSALE items different ways.
2. My second Amazon Drop collection which will be launching for fall/winter! We are reviewing sketches in a couple weeks, and I'm already so excited to share more with you! Make sure you sign up here, so you can be the first to know any updates about my drop collection! I did a big Amazon fashion haul yesterday sharing items you can wear now and later!
3. Have you signed up for the Fashion Jackson newsletter yet? I share exclusive content, exciting announcements, and much more! Sign up here and get Fashion Jackson straight to your inbox!
4. In last week's Everyday FJ I shared a new clean tinted moisturizer I'm loving and home renovation updates!
This post may contain affiliate links, meaning when you click the links and make a purchase, we receive a commission.