Everyday FJ is a weekly series where I round up all the content of the week plus questions and requests straight from my readers and share it all in one big post. Here you'll find answers about fashion, home, beauty and everything in between. 
If you have a question or request, fill out the contact form or follow along on Instagram so you don't miss it when I put out an Everyday FJ content request!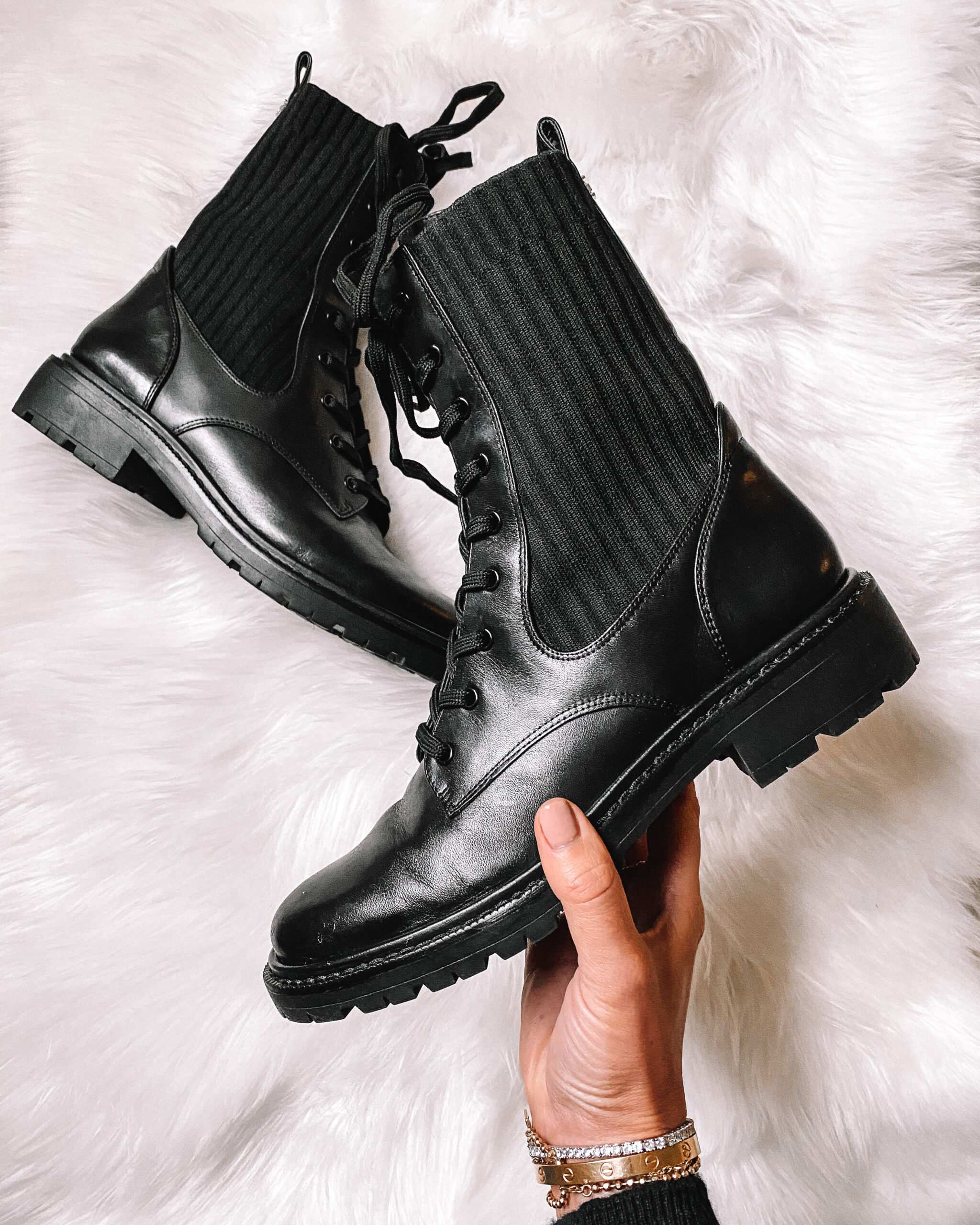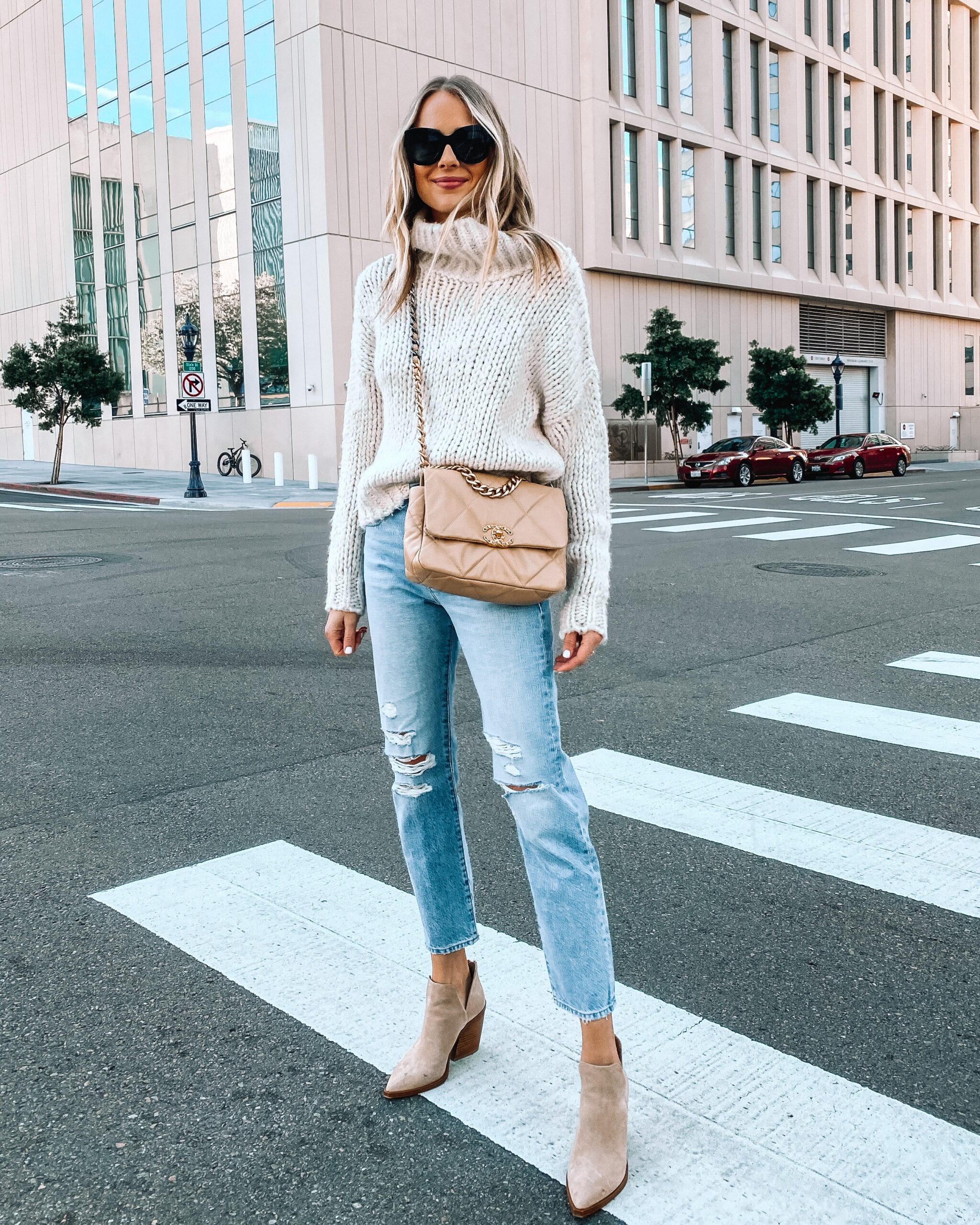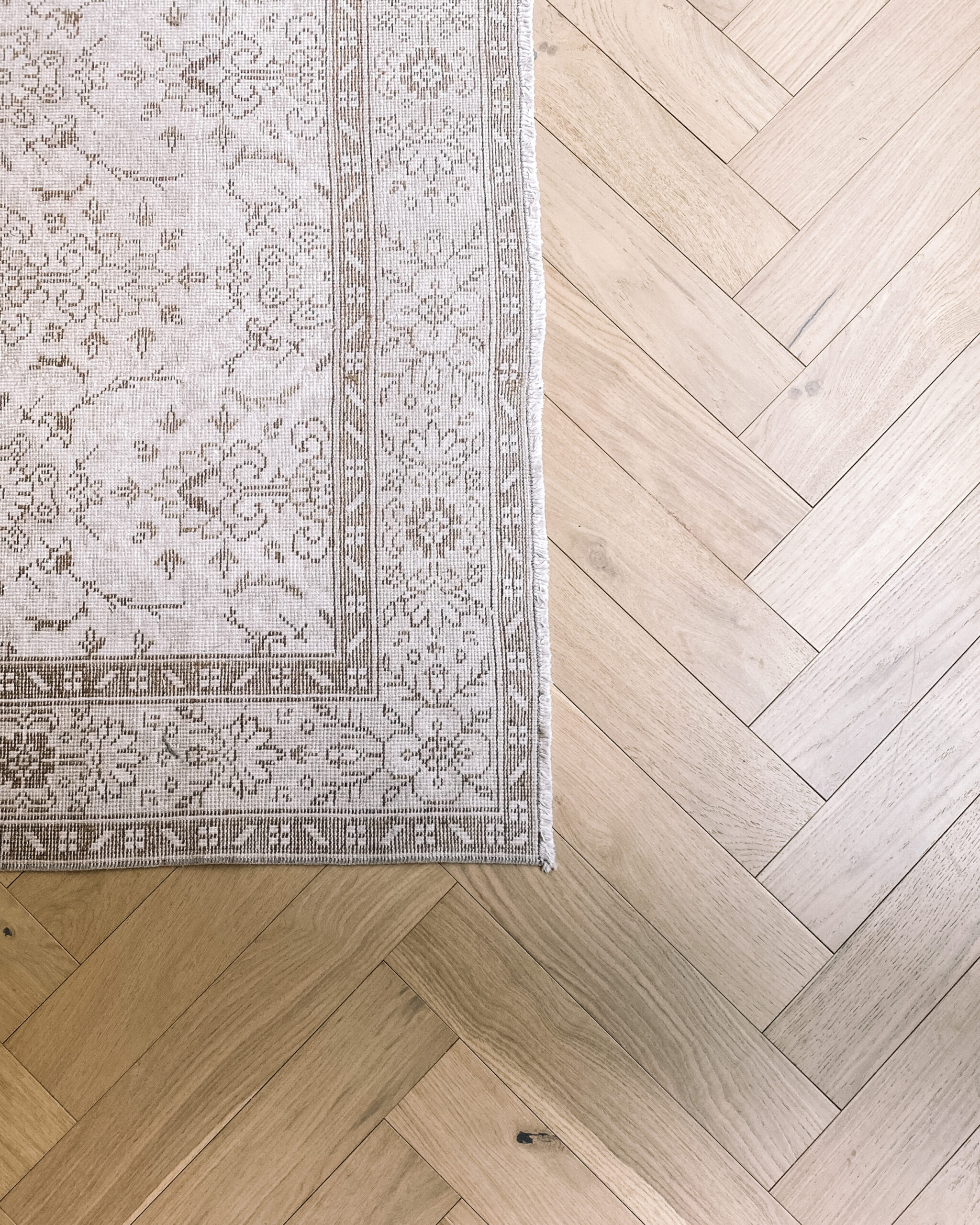 Q&A
1. What size is your beige Chanel 19 handbag?
Its the small!
2. Any tips on how to take in an oversized dress?
I would recommend just going to a reputable seamstress! Overly communicate exactly how you want the garment to fit. If you're a Nordstrom card holder, you can take any item to Nordstrom for alterations. Non Nordstrom merchandise will have a charge though.
3. What did you decide to do with the brick in your office?
I'm going to leave it as is! I love the character and warmth it brings to the space.
4. Who makes your combat boots?
The pair I wore in stories are Chanel! But I've shared this pair recently and LOVE them. Go down 1/2 size.
5. What do you use to remove your eye makeup?
This cleansing balm gets EVERYTHING off. Use code AMY20 for a discount.
6. Comfiest sneaker or shoe to walk all day in?
This pair from Sam Edelman are very comfortable. But any pair from adidas are just as comfortable, if not more! These are my favorites.
7. Commando or Spanx leggings?
So to me I wear them for different reasons. They really don't compare. The Spanx are more like an athletic legging with a slight sheen to them (don't recommend working out in). The Commando are a true faux leather legging. Read this post for more details comparing the two! I wear size small in both.
8. How tall are you? Just for sizing reference for clothes!
I'm 5'10 (178cm)
9. Do you have the Dyson air wrap? Can you do a tutorial?
I don't have the Dyson air wrap but I'm considering getting it during the Sephora Event (ends 11/9). I'm trying to put less heat on my hair and this might be a good option!
10. Which color of Hourglass bronzer & powder do you use?
The bronzer I have Luminous Bronze Light, the powder I have Dim Light.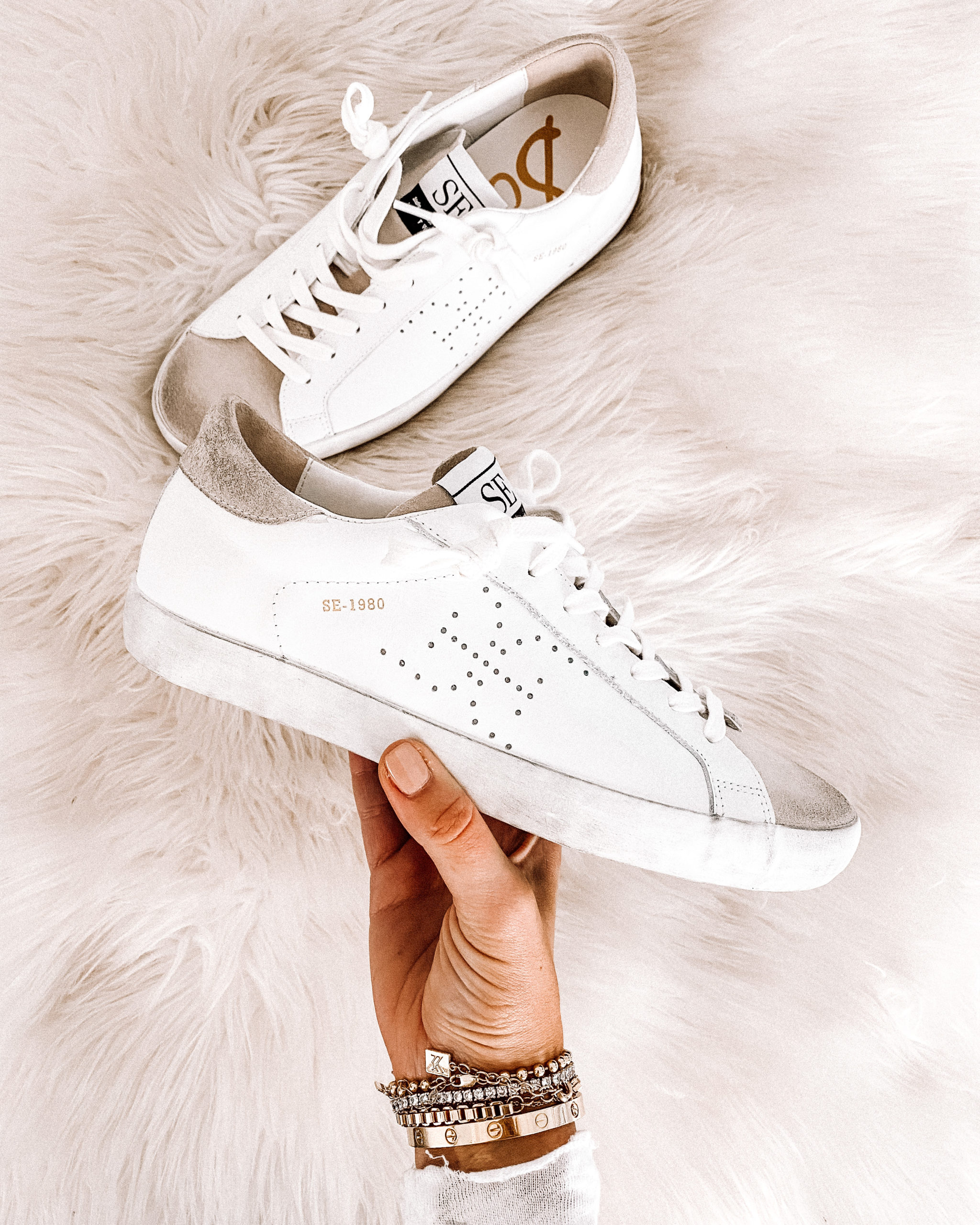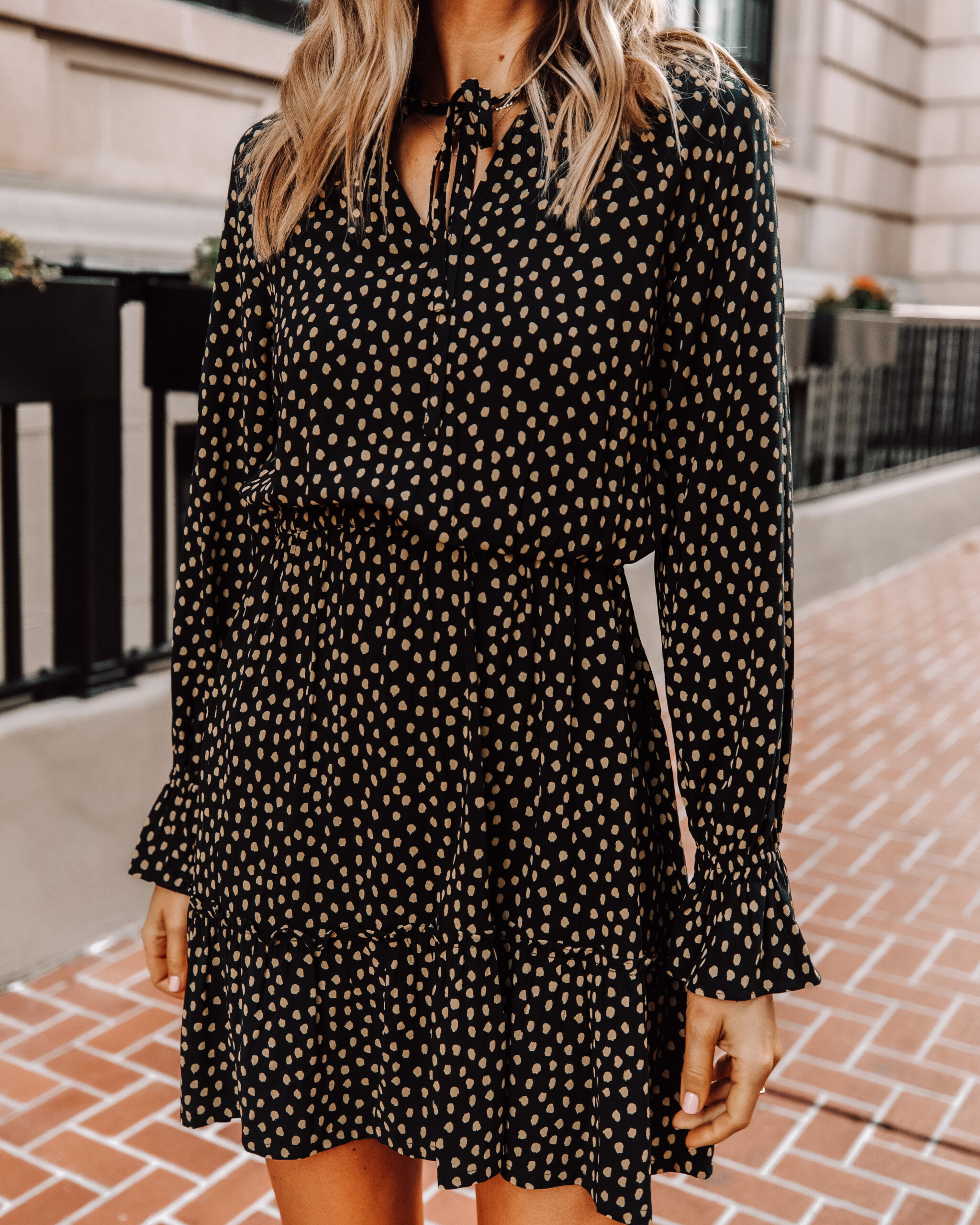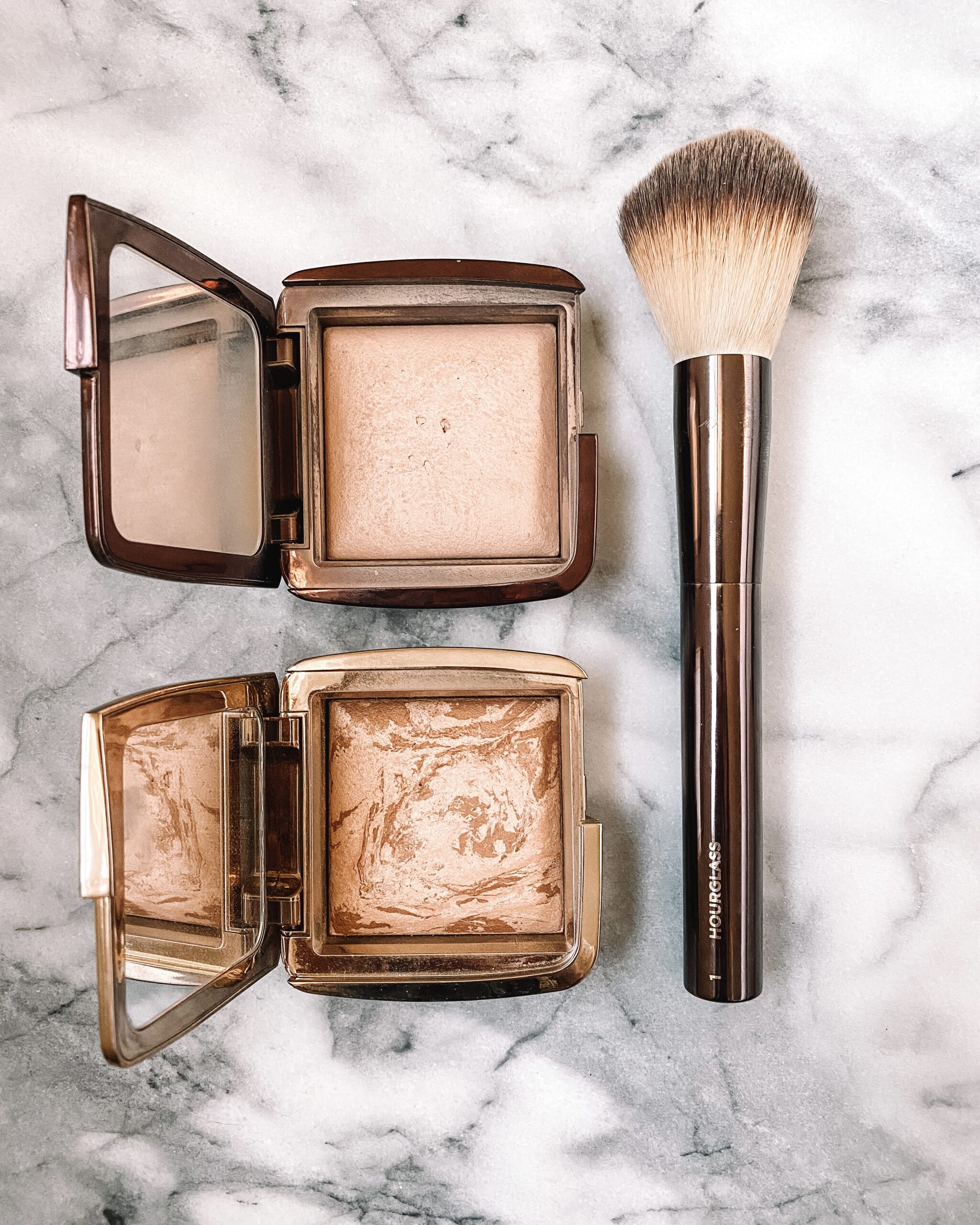 Link Requests
1. Celine similar sunglasses on Amazon
2. Link to white lace top in your Sephora blog post
Here! Wearing an XS.
3. Weight rack
Here!
4. Style page for petite women (for mom)
5. Your makeup brushes
6. New floors in your office
Shaw SW706-01028 Empire Oak Herringbone in Carnegie
7. Grey bathrobe
Mine is sold out, but this one is similar!
8. Black faux leather puffer jacket
9. Your plastic tumbler with straw
Here!
10. Office light fixture
Here! I have the bronze and antique brass finish
Weekly Top 5 
1. It's no surprise this shacket is still #1. There are only a few left, so make sure you get it before it's gone!
2. I've been living in these fall booties from the Nordstrom Anniversary Sale! I have both the cloud & cognac color, but I think I need to grab the white leather too!
3. These winter boots are a must-have! They are comfortable and look so chic with fall/winter outfits.
4. I got this coatigan last fall and it is truly one of the most worn pieces in my closet. It's easy to dress up or down, and most importantly comfortable! It sold out so fast last year, so if you're considering, make sure to buy while you can before its gone again! Fit is oversized; wearing an XS.
5. My absolute favorite pair of Levi's jeans! Fit TTS (like a glove).
What I'm Loving
1. The Sephora event is happening NOW! Stock up on beauty or get some holiday shopping out of the way.
10/30 - 11/2: Rouge Member Early Access; 11/3 - 11/9: VIB Member Access; 11/5-11/9: All Insider Member Access (Rouge, VIB, and Insiders)
2. Abercrombie puffer jackets are 40% off! I got this one in sherpa camel brown and love it! (size small)
3. This credenza for my office!
4. This fall playlist
5. Butcher & Bee restaurant in Nashville. Went last weekend and loved it!
P.S.
1. Have you signed up for the Fashion Jackson newsletter yet? I share exclusive content, exciting announcements, and much more! Sign up here and get Fashion Jackson straight to your inbox!
2. My next Amazon Drop is launching SOON! Make sure you sign up here so you don't miss when it launches. Remember it's only available to shop for 30 hours!
3. In last week's Everyday FJ I shared my...
This post may contain affiliate links, meaning when you click the links and make a purchase, we receive a commission.