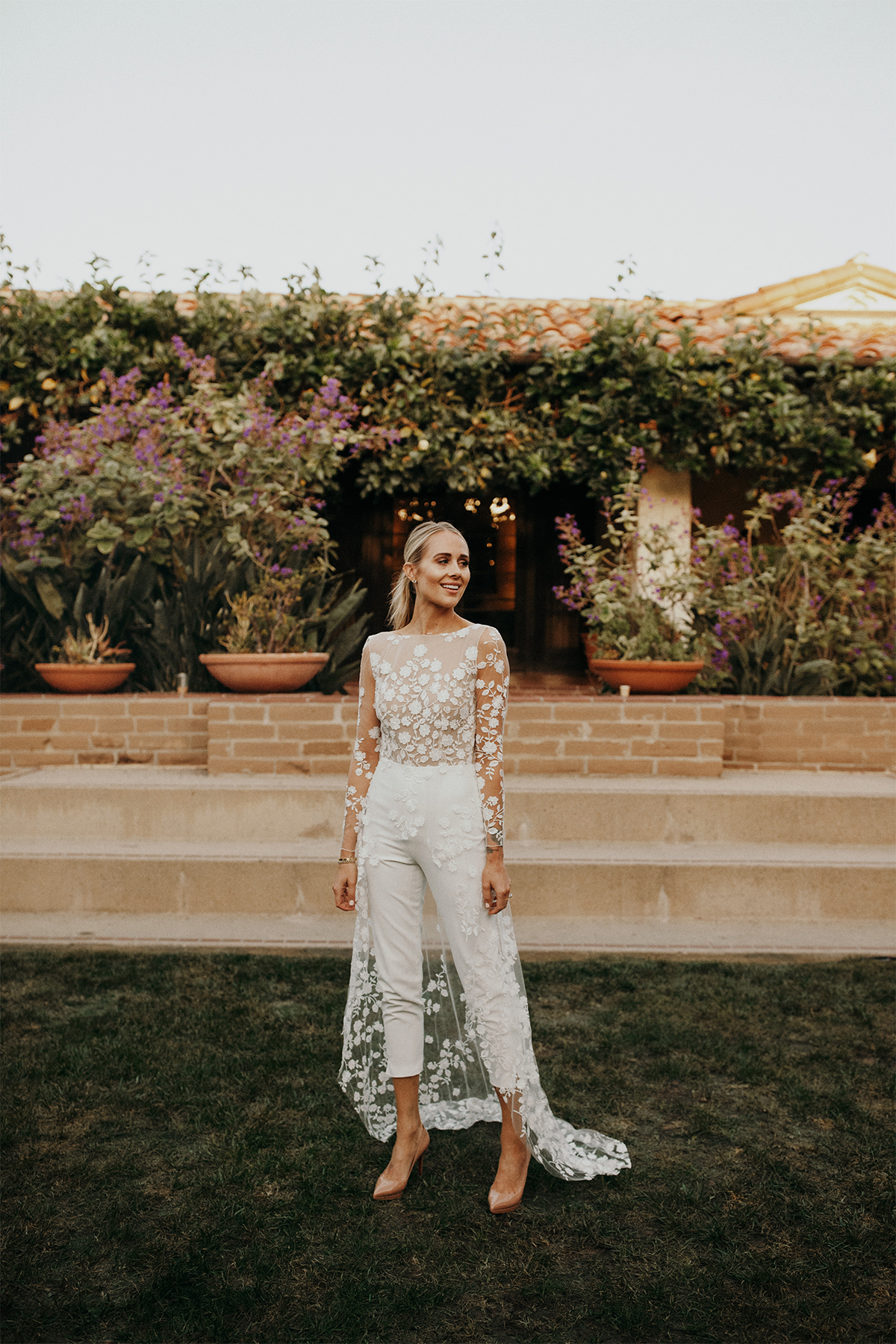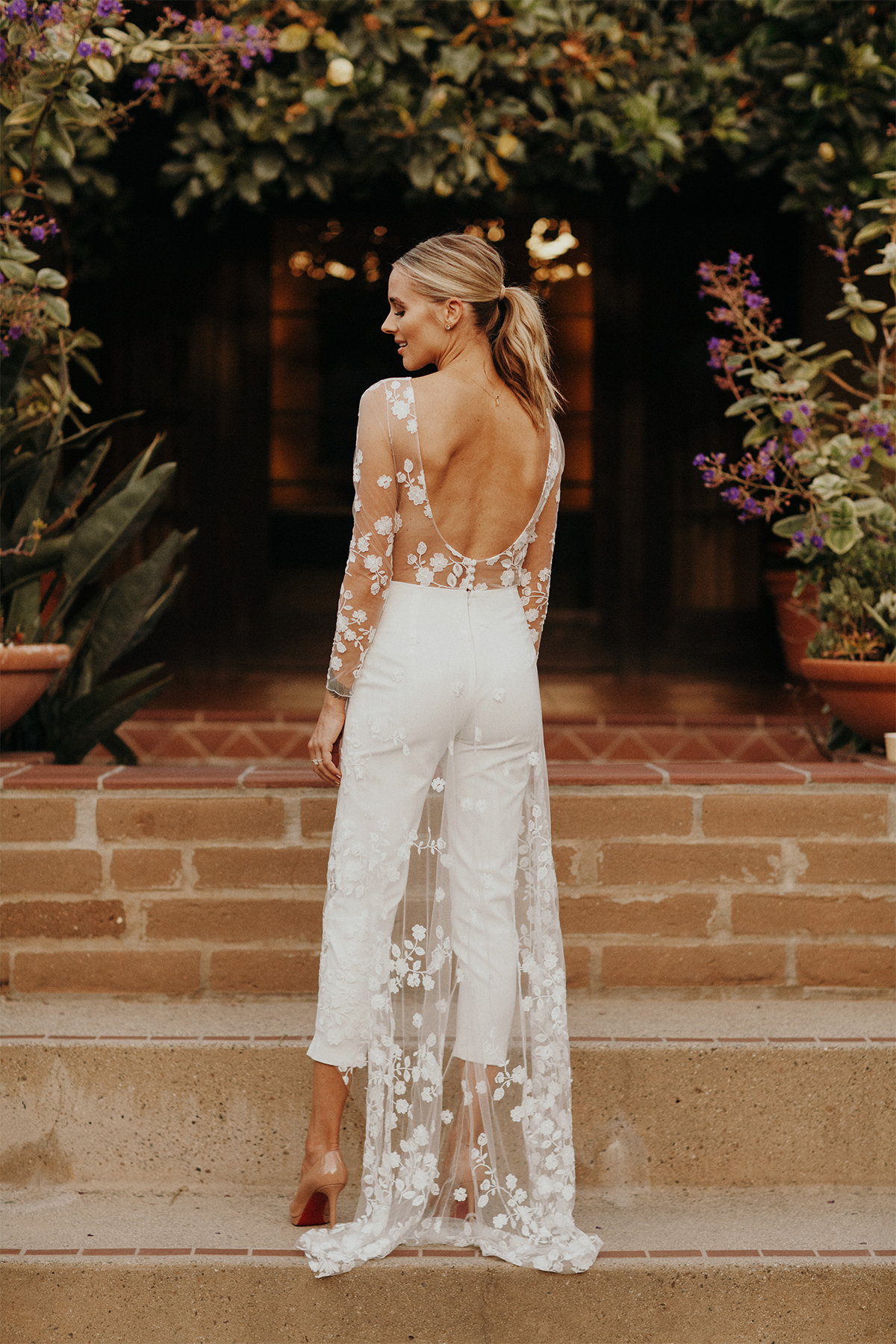 Since tomorrow is our one year anniversary, I thought it would be fun to share my wedding rehearsal dinner outfit again with you guys! I always get so many questions about this piece and to this day, it's still one of my favorite pieces I've ever worn. If you're looking for more wedding content, I have shared some other wedding details, like my bachelorette party, my wedding shoes, and our invitations, etc.
Wedding Jumpsuit Styles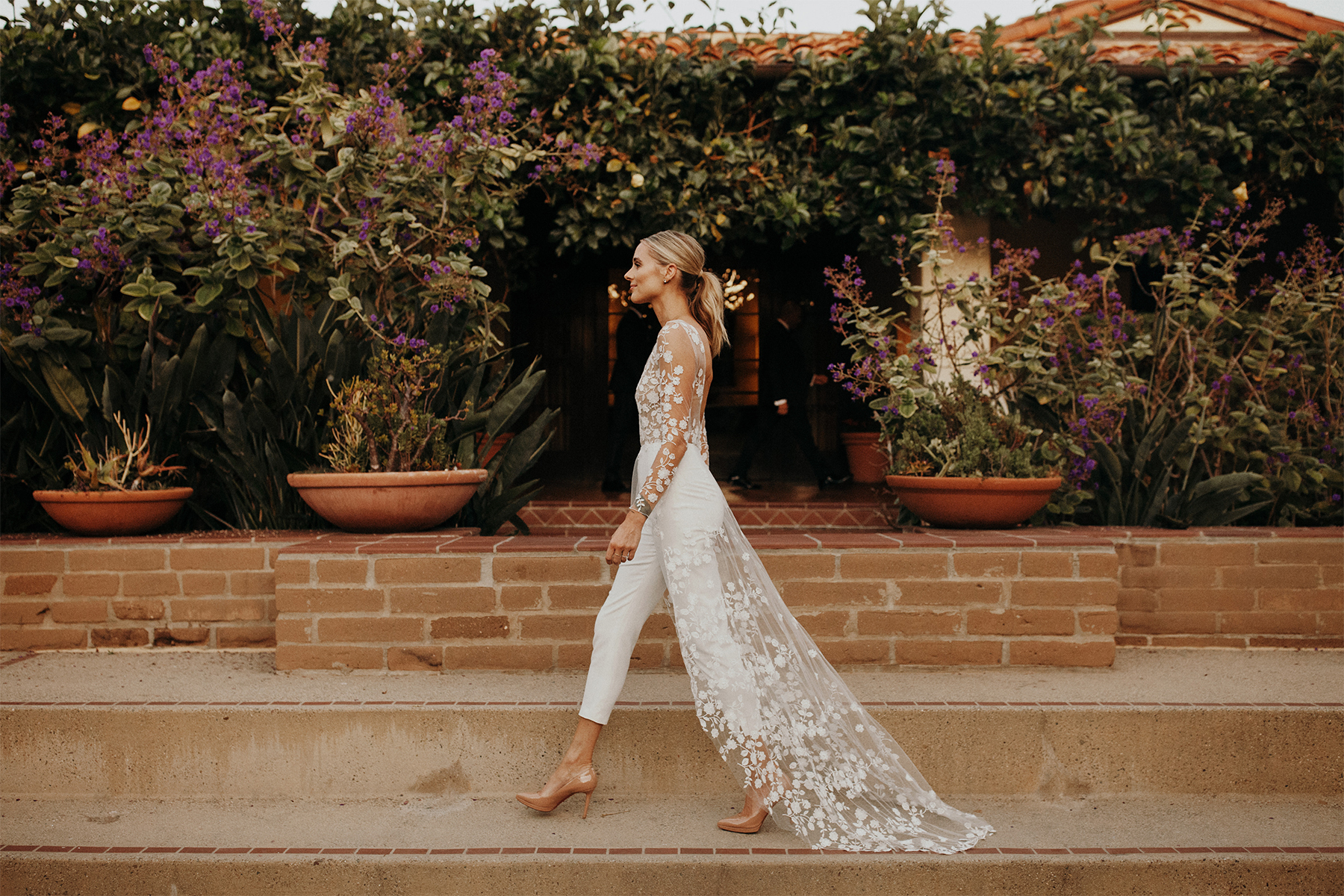 Rime Arodaky Jumpsuit
As you may know, my personal style is a little classic and a little edgy. I'm not 100% traditional when it comes to really anything regarding fashion, and I knew early on that would translate into my wedding. I can honestly remember the exact moment I knew I wanted to wear a jumpsuit for my rehearsal, and as soon as Will and I set a wedding date, I began searching for the perfect wedding jumpsuit. I stumbled upon a bridal Instagram account and immediately noticed the most stunning jumpsuit I had ever seen. It was the Rime Arodaky Patsy jumpsuit. I was in love. I contacted the wedding boutique and luckily they had two different sizes in stock to try on. One of my bridesmaids, Liz, was in town, so we went to try on, and I was sold.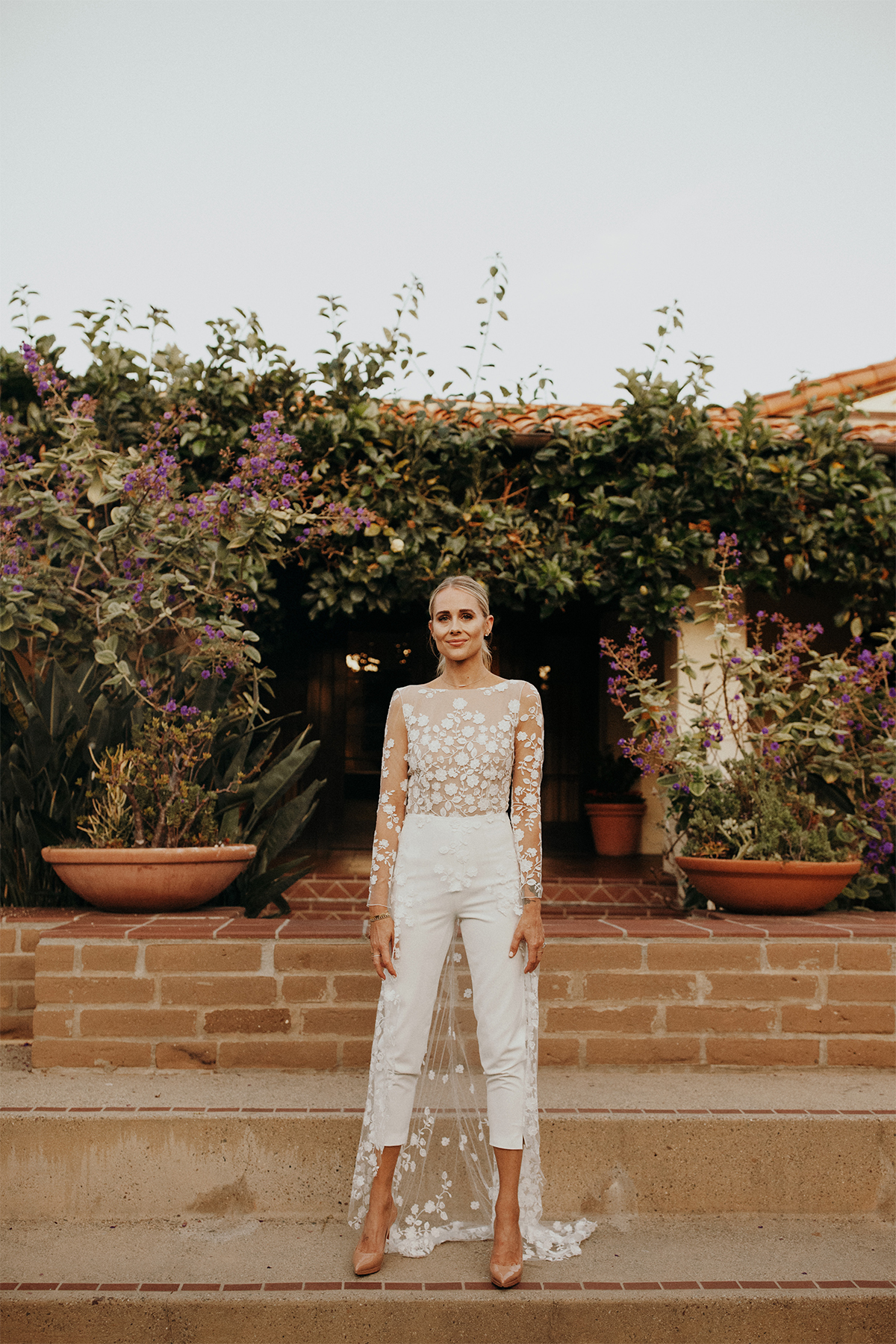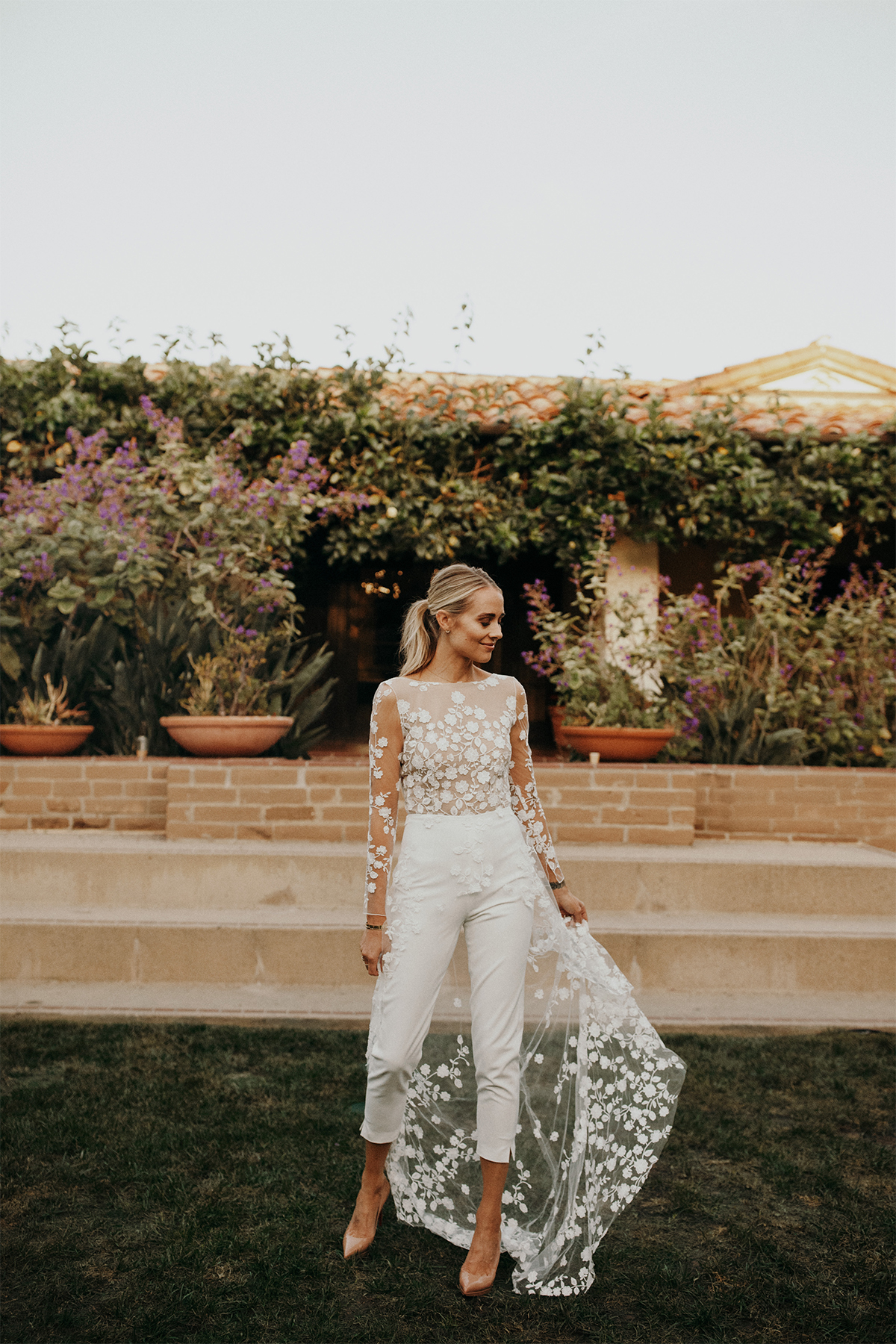 Jumpsuit Sizing/Alterations
The jumpsuit comes in French sizing, so you definitely want to make sure you take your measurements and follow the charts online. The boutique didn't have my exact size, so I was having to guess as best as I could the size needed. Right off the bat, I knew I was going to need alterations whether or not I got my exact size, just due to the fit of the garment itself. I determined what my "true" size would be and ended up ordering one size up (FR38 / US 4-6) to have some wiggle room with alterations. Since I'm 5'10, I wanted the cropped pant length as long as possible without losing the integrity of the design, which is partially why I sized up. Also the sleeves are very tight, so going up a size helped.
I took the jumpsuit to Nordstrom for my alterations. If you're a cardholder, they will alter anything (for a nominal fee). I trust their seamstresses, so I knew this was the best option for a quick turn! It cost around $70 in alterations with a rush (less than 7 days), and it fit PERFECT.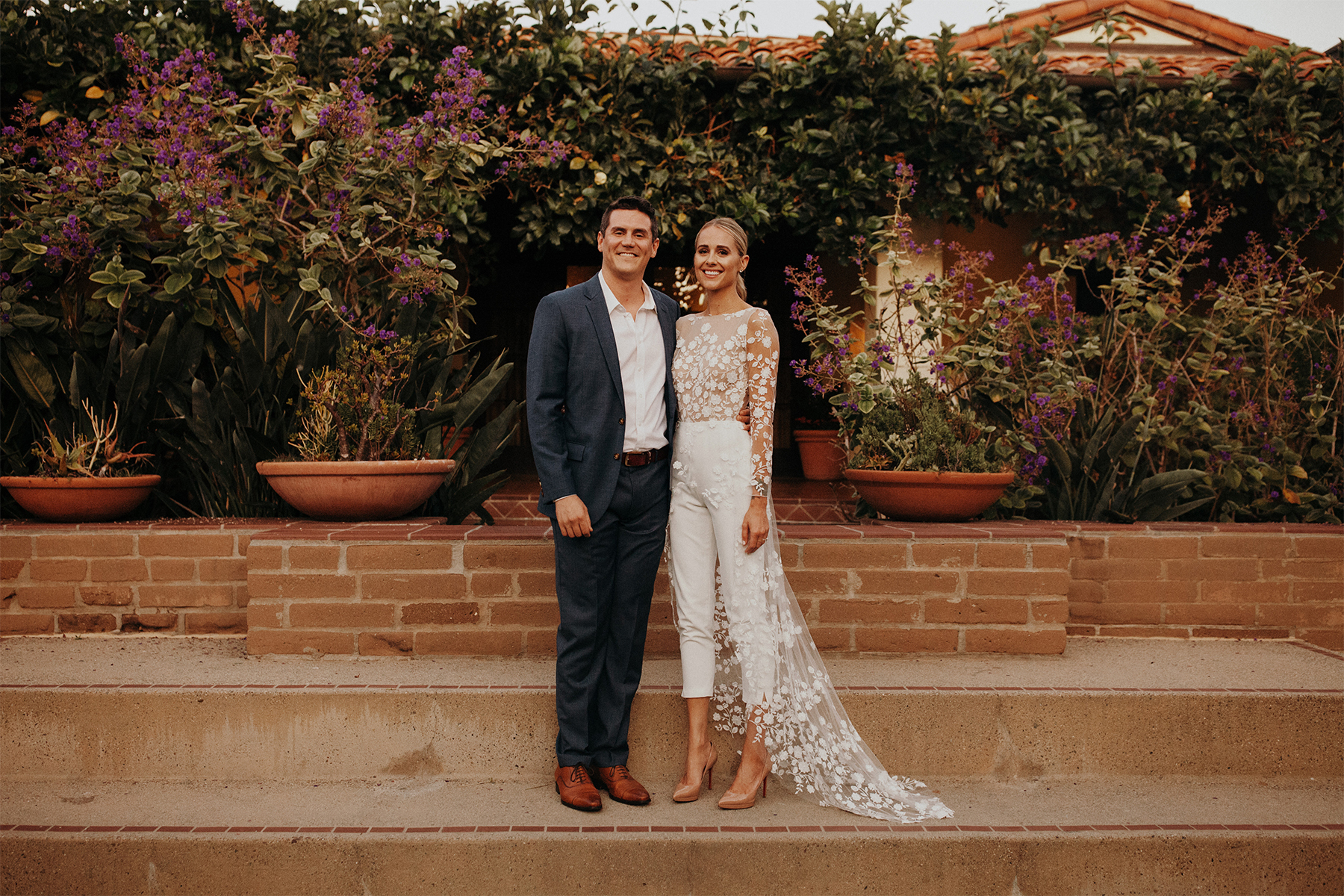 Where to Buy
I ended up purchasing the Rime Arodaky Patsy jumpsuit through Net-a-Porter. Regardless on where I purchased from, I was going to need alterations. Since it was getting tight on time, I knew I could order from Net-a-Porter and have plenty of time for the proper alterations. Plus they had every size in stock so if the size I ordered was too far off, I could quickly return and exchange for a different size. I was getting quoted a much longer shipping time from the wedding boutique and I just didn't want to risk it being so close to the wedding date!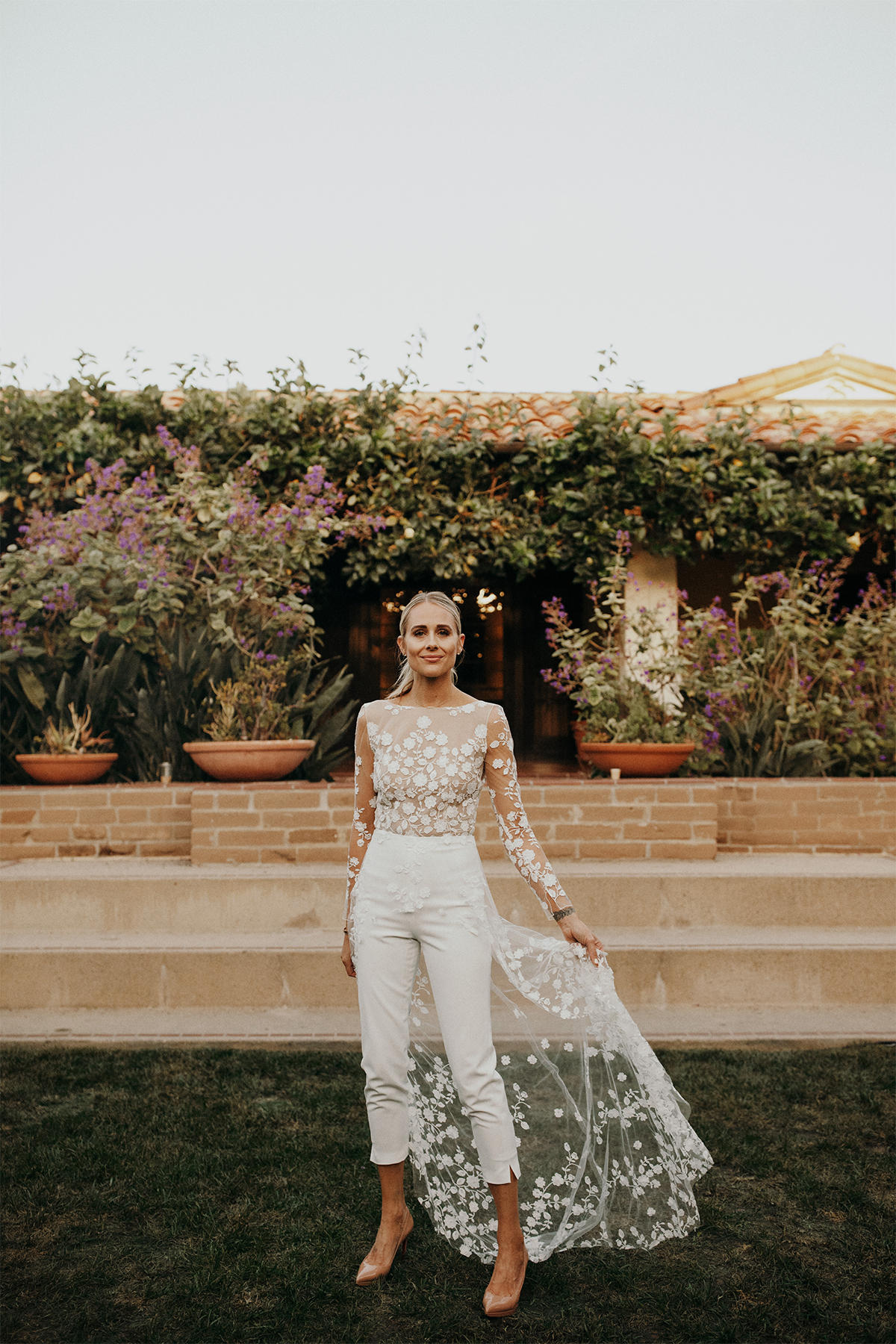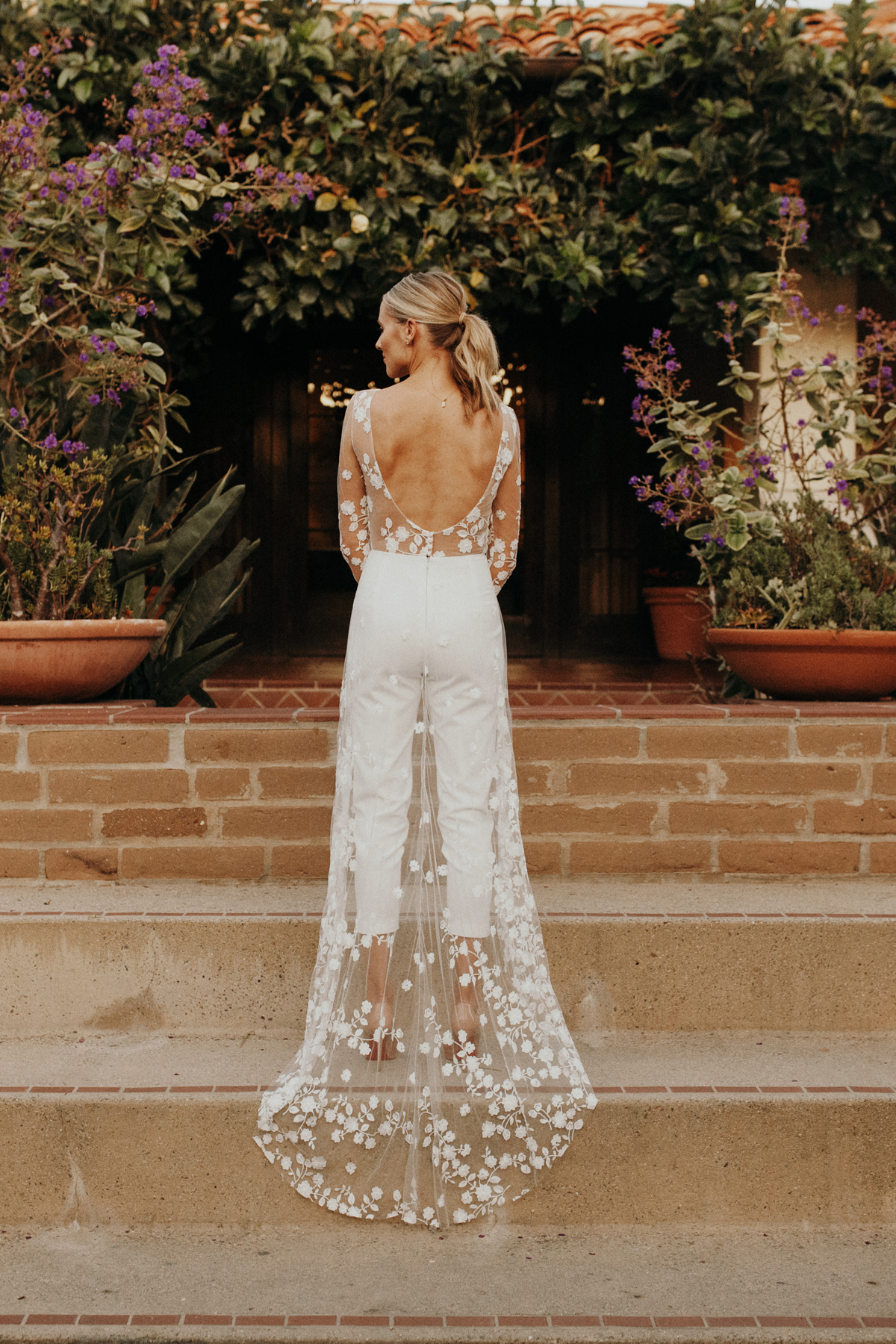 Review
The Rime Arodaky Patsy jumpsuit is incredibly stunning and I highly recommend it for any future bride. The white jumpsuit paired with the lace train was an elegant and modern take on a wedding style. I styled it with my favorite and most comfortable pair of Christian Louboutin nude pumps and my cubic zirconia studs (undergarments linked at the end of the post). I have never received so many compliments on an item of clothing than I did with this jumpsuit. I loved the jumpsuit so much, I ended up taking it on our honeymoon because I wanted to wear it again. However, I had so many new clothes for the honeymoon, I decided I would save it and wear it again for our one-year anniversary. Since the jumpsuit is an investment, I think this is a great way to wear it again and celebrate our anniversary.