It's almost officially turtleneck sweater season, and I cannot wait to break out one of my absolute all-time favorites. This Anine Bing Sydney sweater is the pinnacle of turtleneck sweaters; I've had it in my closet since 2019 (!!!) and still look forward to wearing it every winter season. 
Some sweater highlights: The funnel-neck provides extra warmth and an extra level of chic without having to lift a finger. It's also crafted from the softest alpaca-wool yarn and boasts this gorgeous vertical stitching throughout. Yes, you have to dry clean this sweater because of its delicate and high quality material, but it's 100% worth it. As long as you're careful while wearing it, you can get plenty of wear out of it before needing to drop it off! If you're wondering if it pills badly, the answer is no. Like I mentioned, I've had this sweater since 2019 and it's still in incredible shape!
With oversized sweaters, my favorite way to style them is with a great pair of jeans. Here, I'm wearing my favorite jeans ever—AGOLDE 90's Pinch Waist Jeans—and a fabulous, classic pair of Jimmy Choo pumps. Pull it all together with a matching handbag, and you've got an easy, chic turtleneck sweater outfit you can wear over and over again!
More ways to wear the sweater at the end of this post!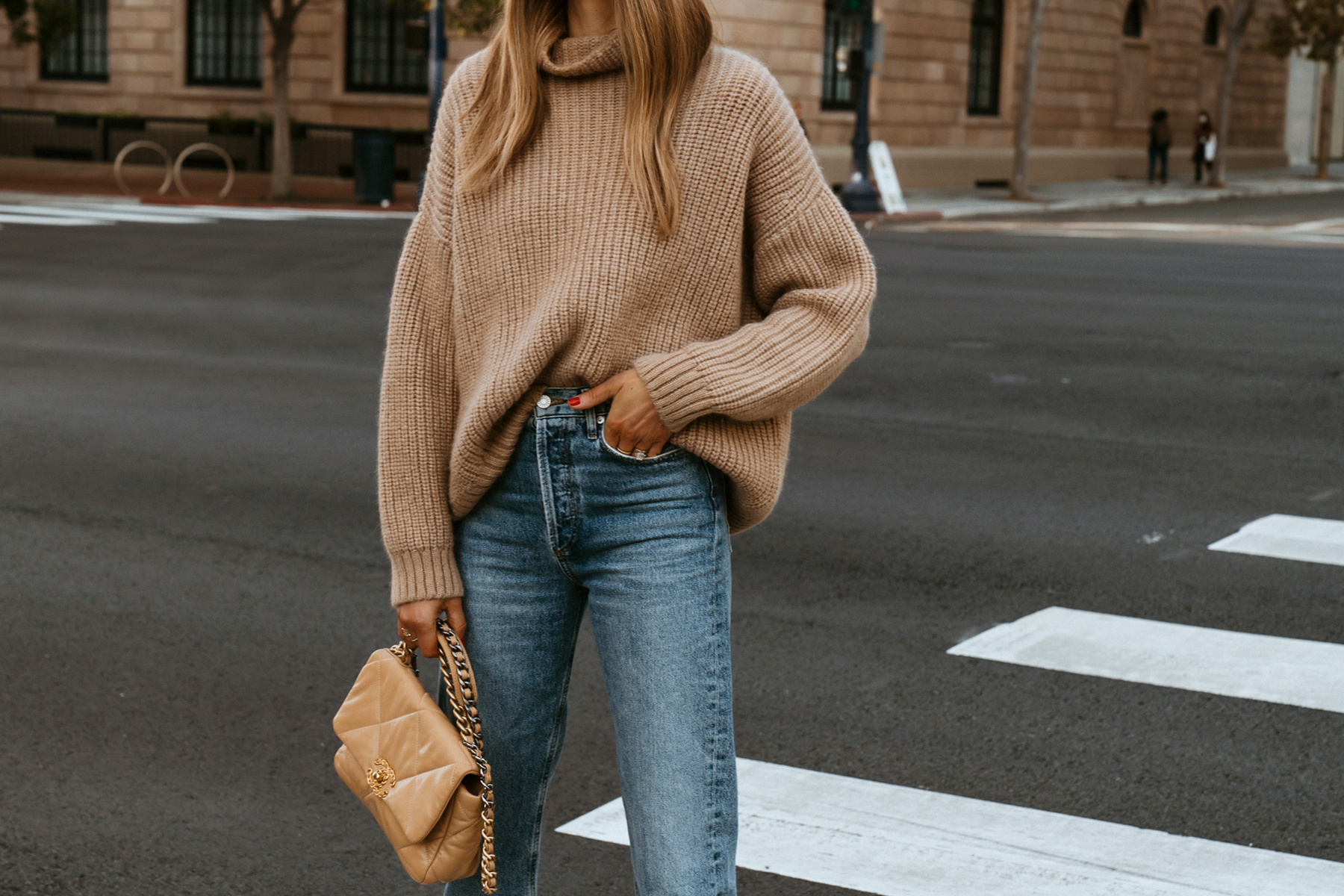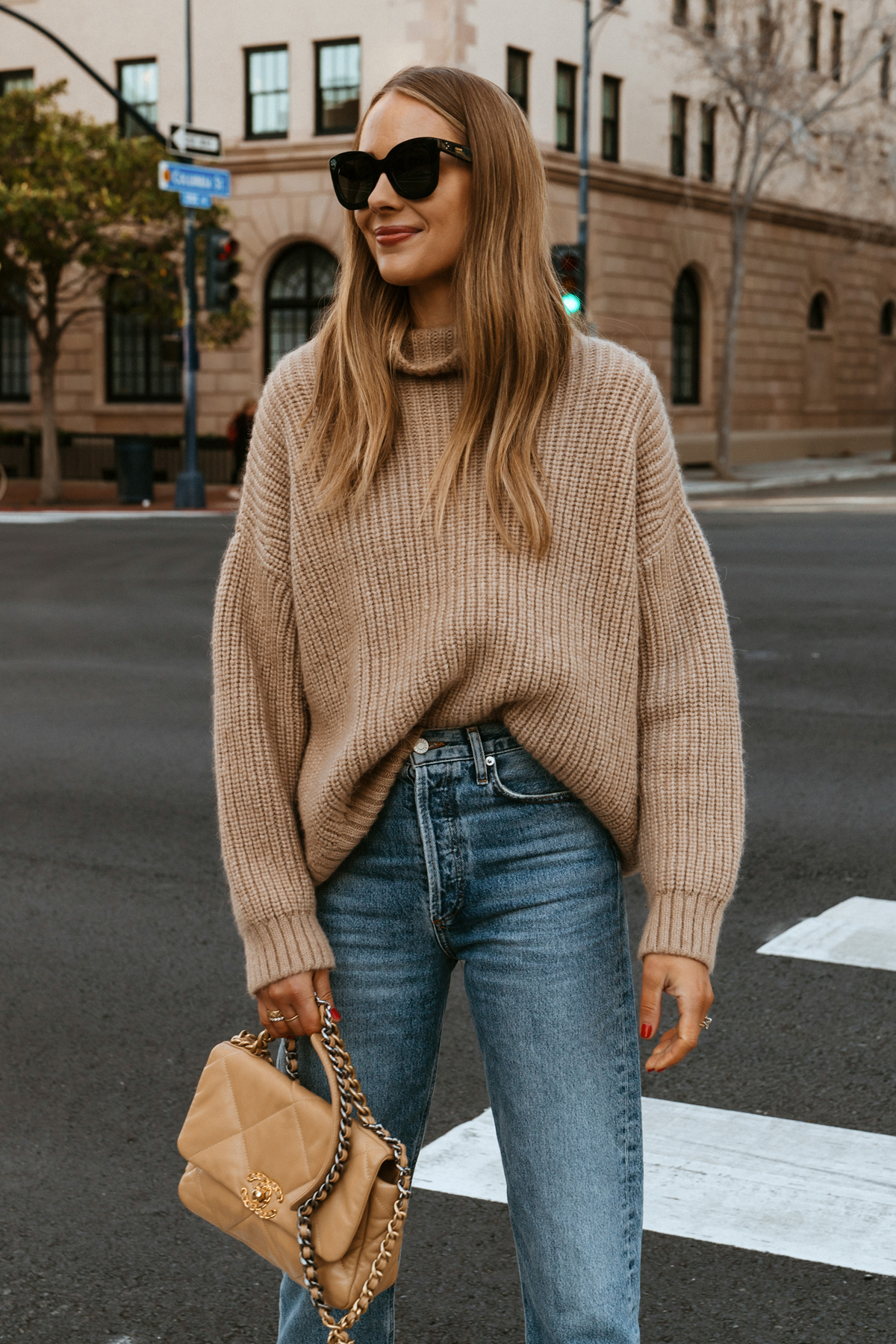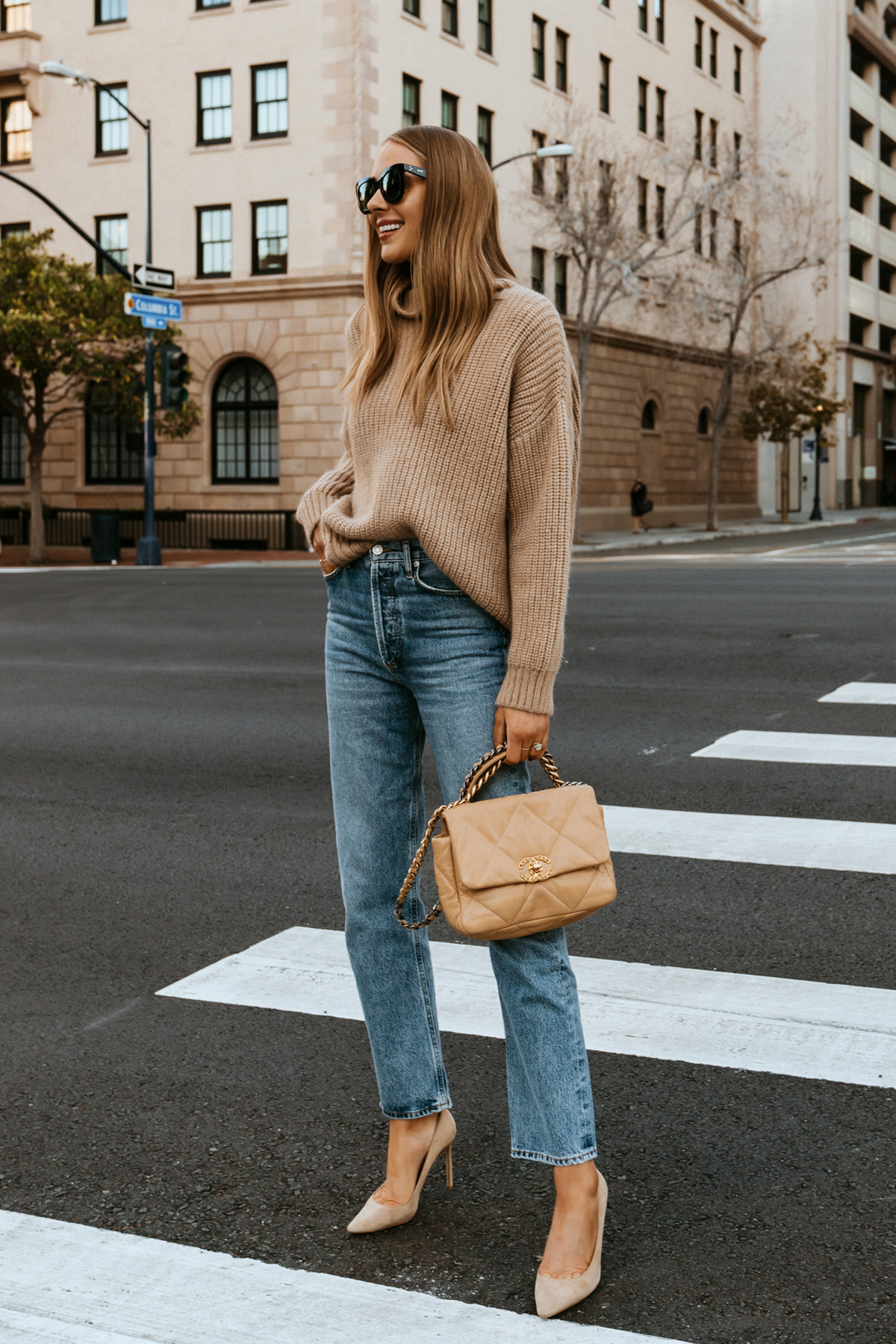 More Ways to Wear the Sweater


This post may contain affiliate links, meaning when you click the links and make a purchase, we receive a commission.
Photos: Arielle Levy