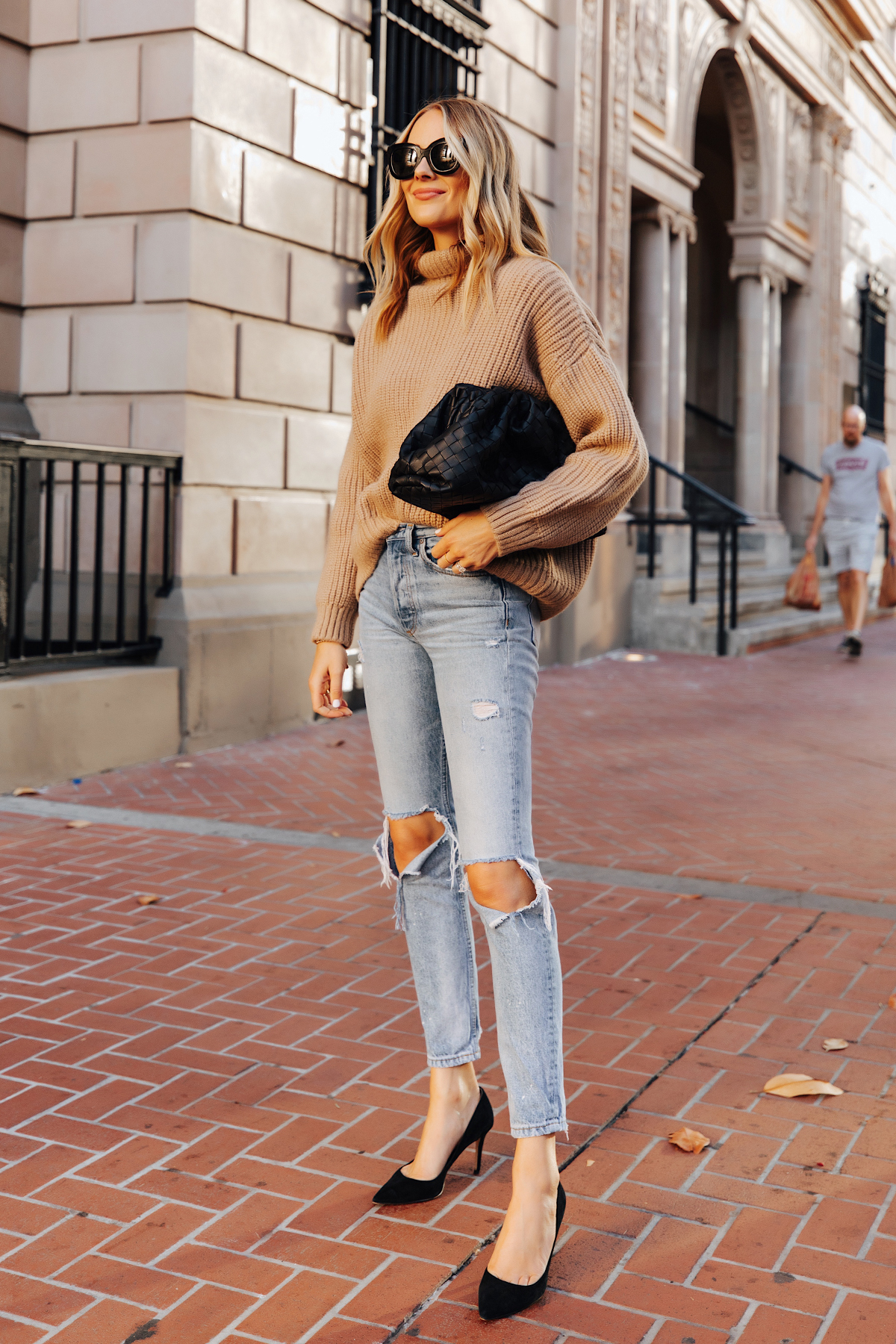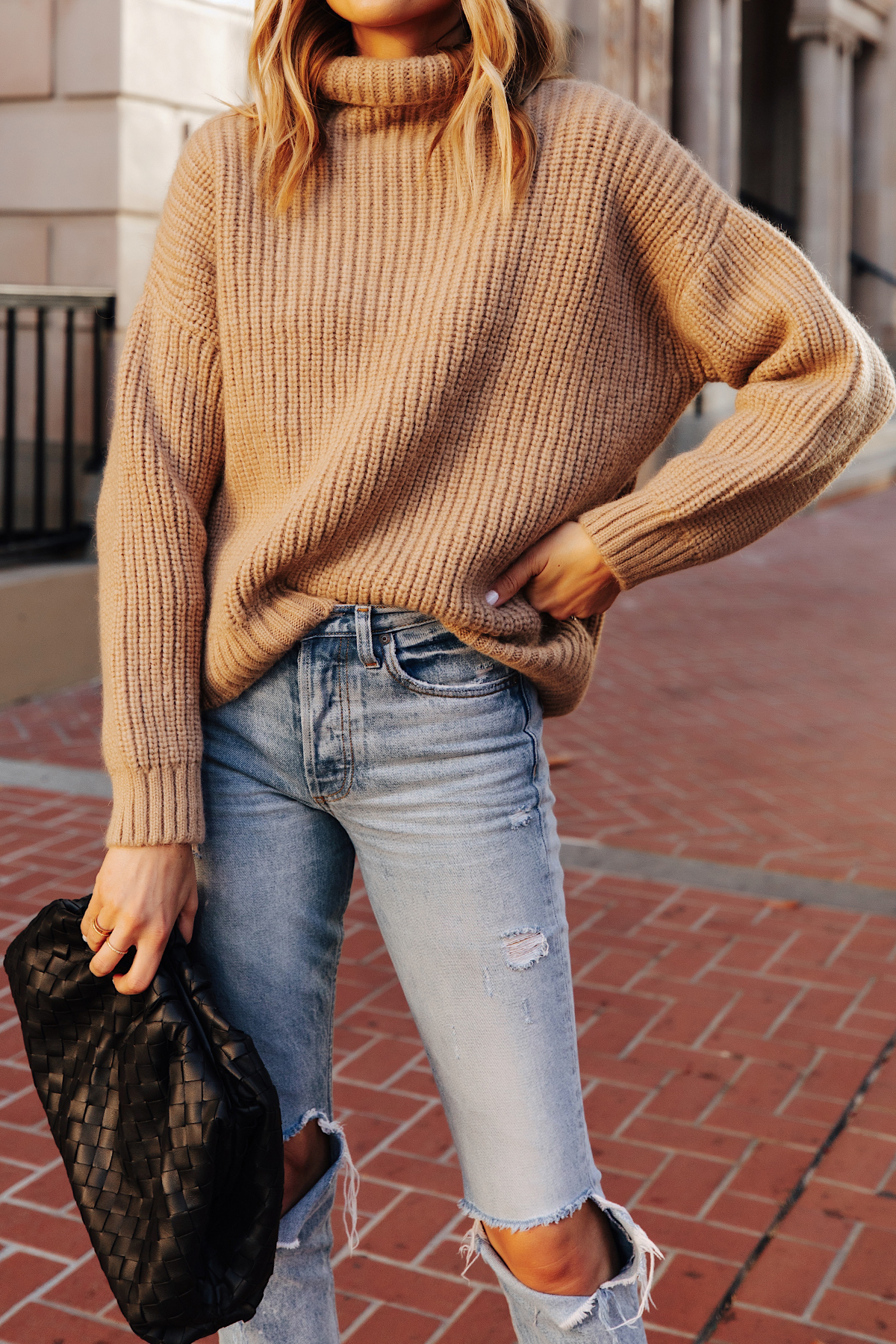 My cold weather mantra: When in doubt, oversized sweater. Seriously, whenever I'm stumped on what to wear when it's chilly outside, my first inclination is to reach for a big, cozy sweater, and Nordstrom has some of the best to choose from! During this time of year, I feel like I stalk Nordstrom's sweater offerings so I don't miss any — that's how good they are.
Now, you guys know I love to mix high and low price points — sometimes a girl's gotta splurge, and this Anine Bing tan, oversized turtleneck sweater from Nordstrom was worth every penny. I love it so much. It's the perfect combination of all the things — cozy, oversized, luxe, and incredibly versatile. In fact, it's so perfect that I wore it almost every day during my husband and I's most recent jet setting trip to Iceland! 
And if you struggle on how to style an oversized sweater and worry it's not flattering, I have the solution: give it a French tuck, a la Tan France! Oversized sweaters can be tricky in terms of not feeling bulky or big, but a simple tuck into the front of your jeans instantly elevates the look and creates an impossibly chic vibe, even in the dead of winter.
Oversized Turtleneck Sweaters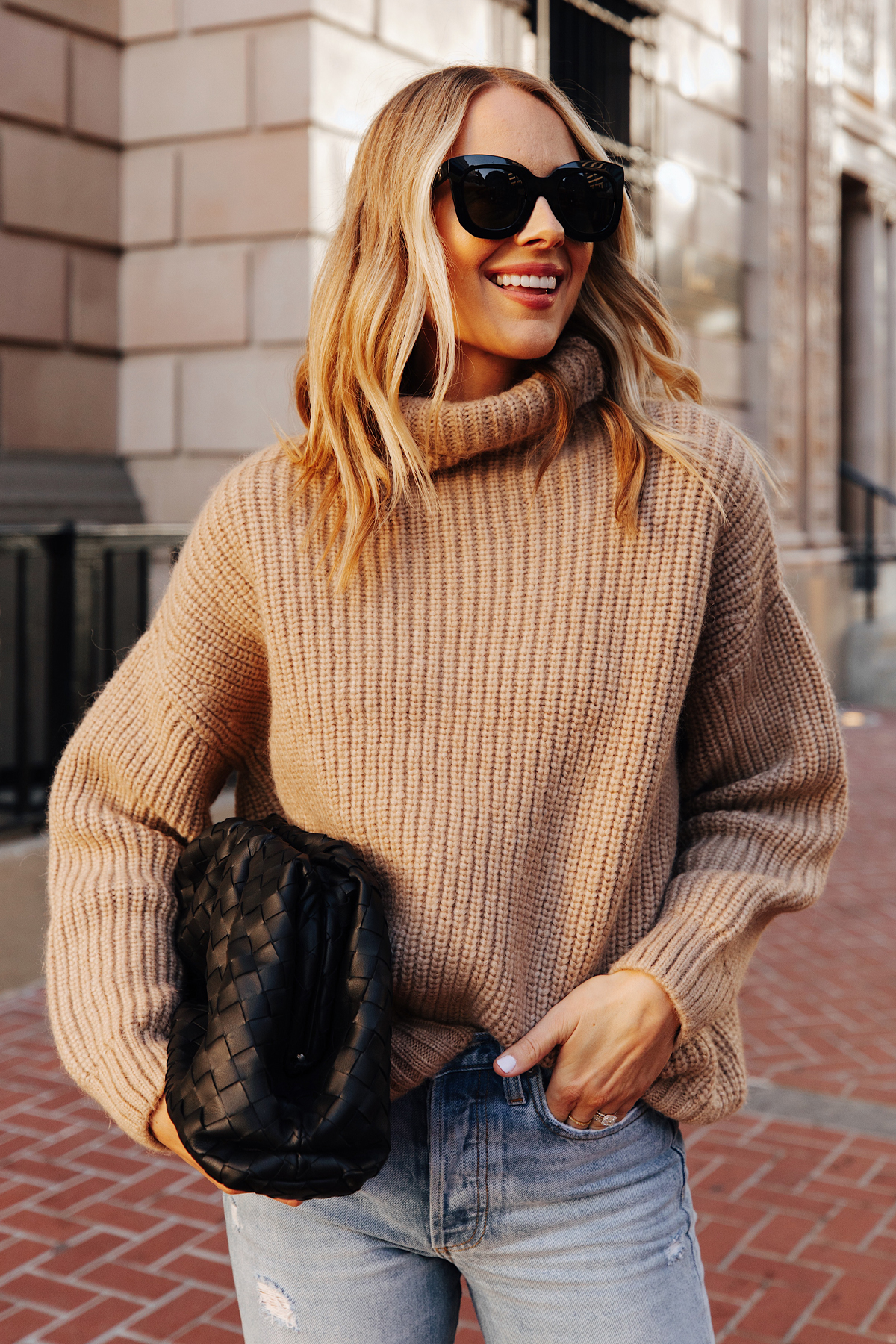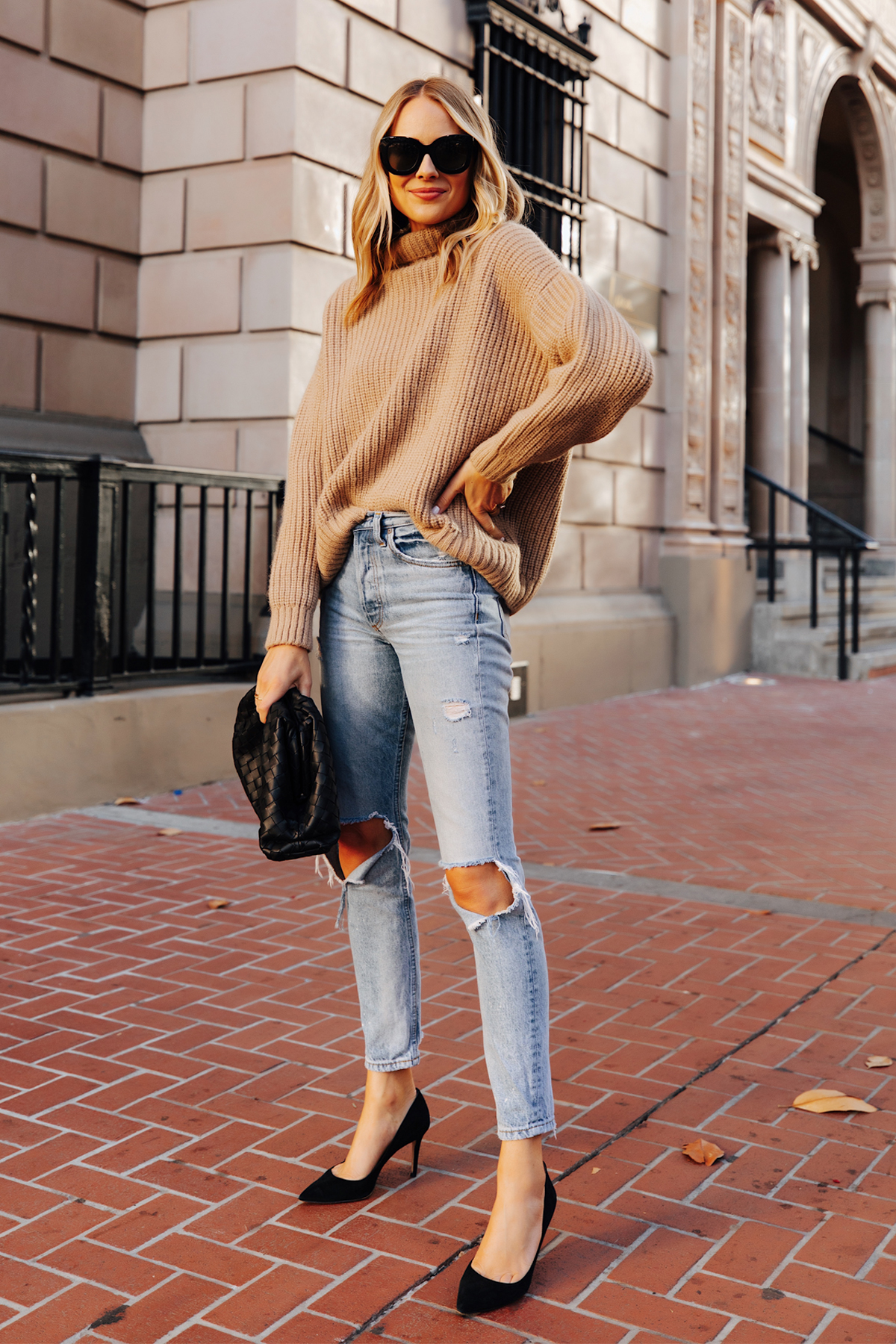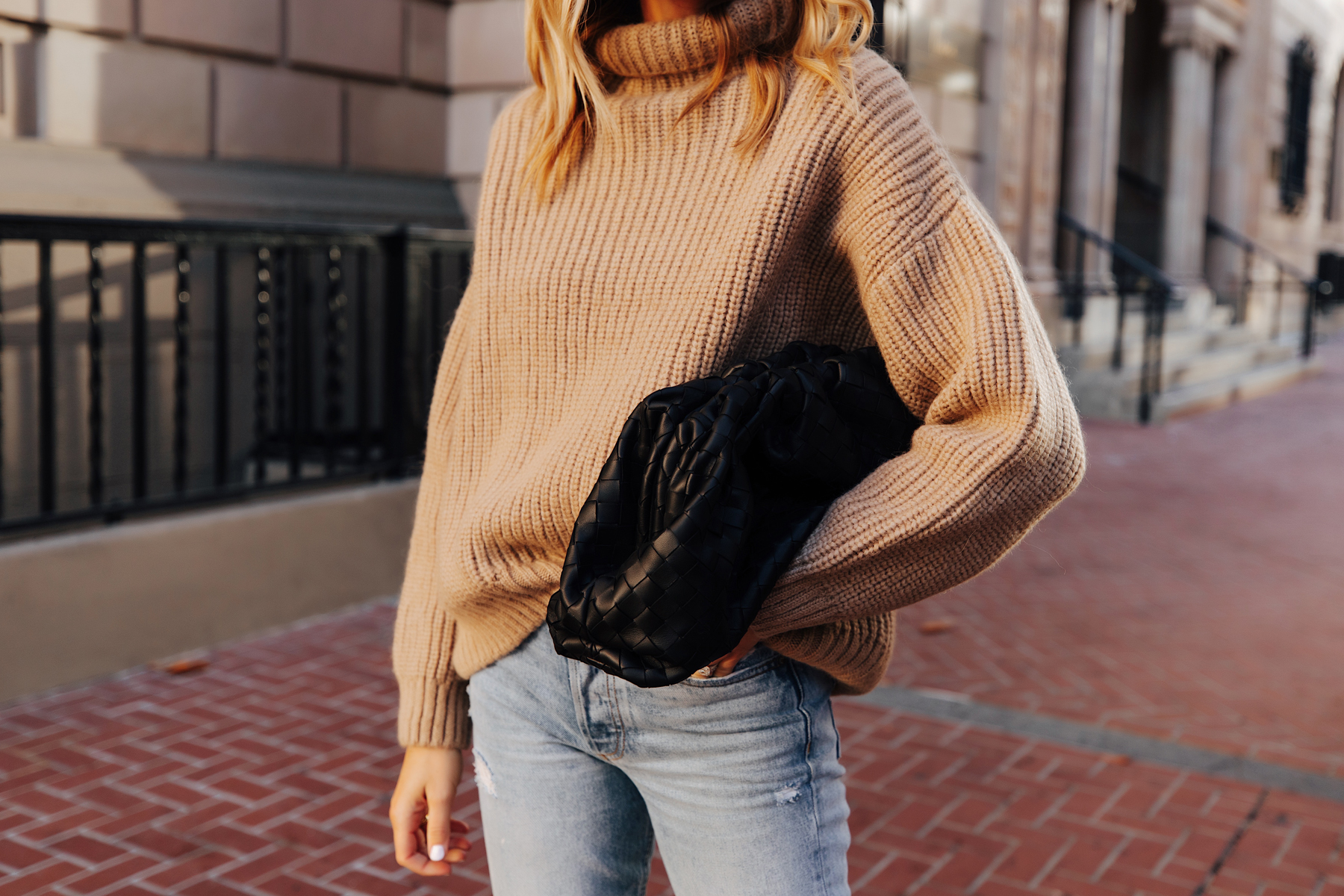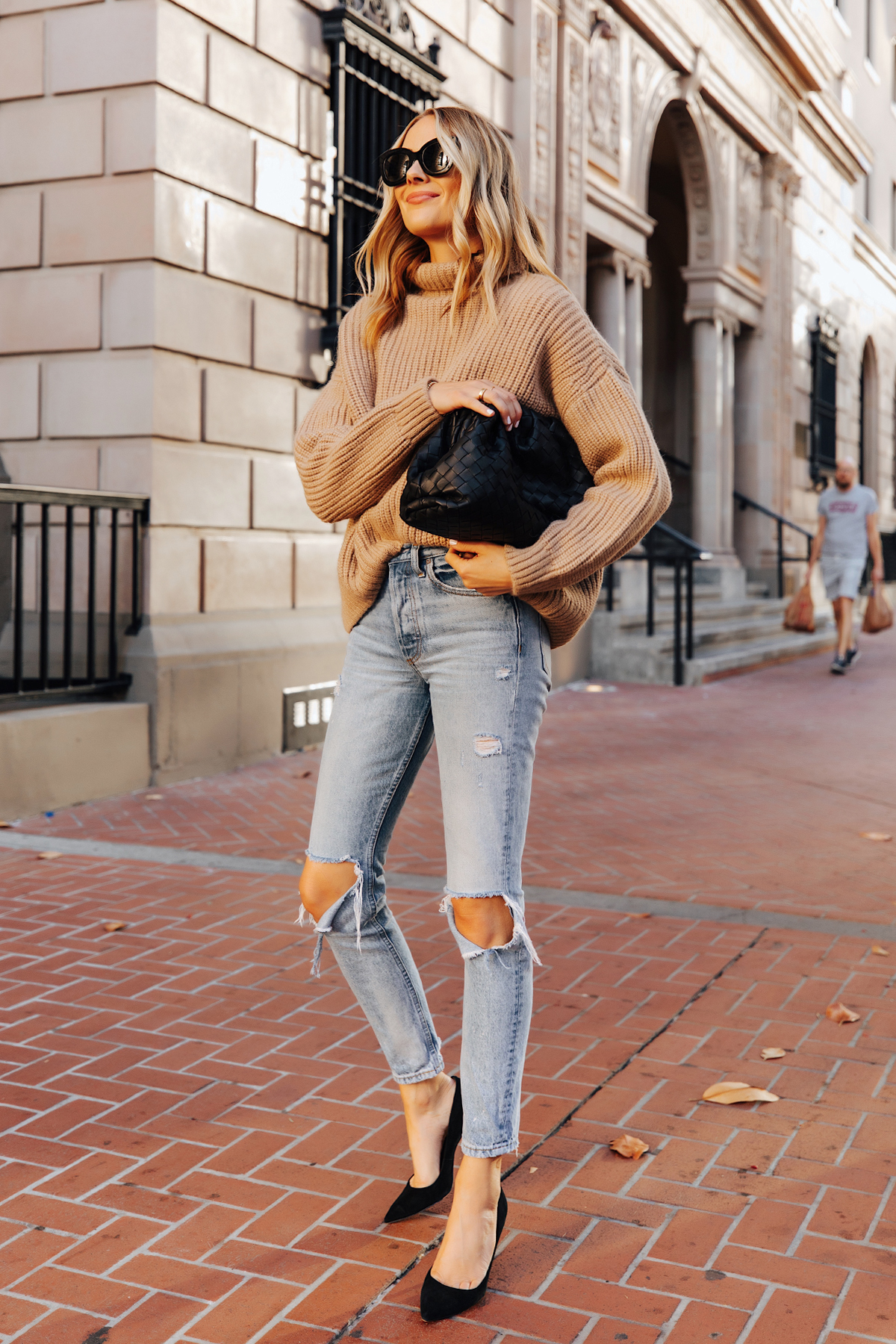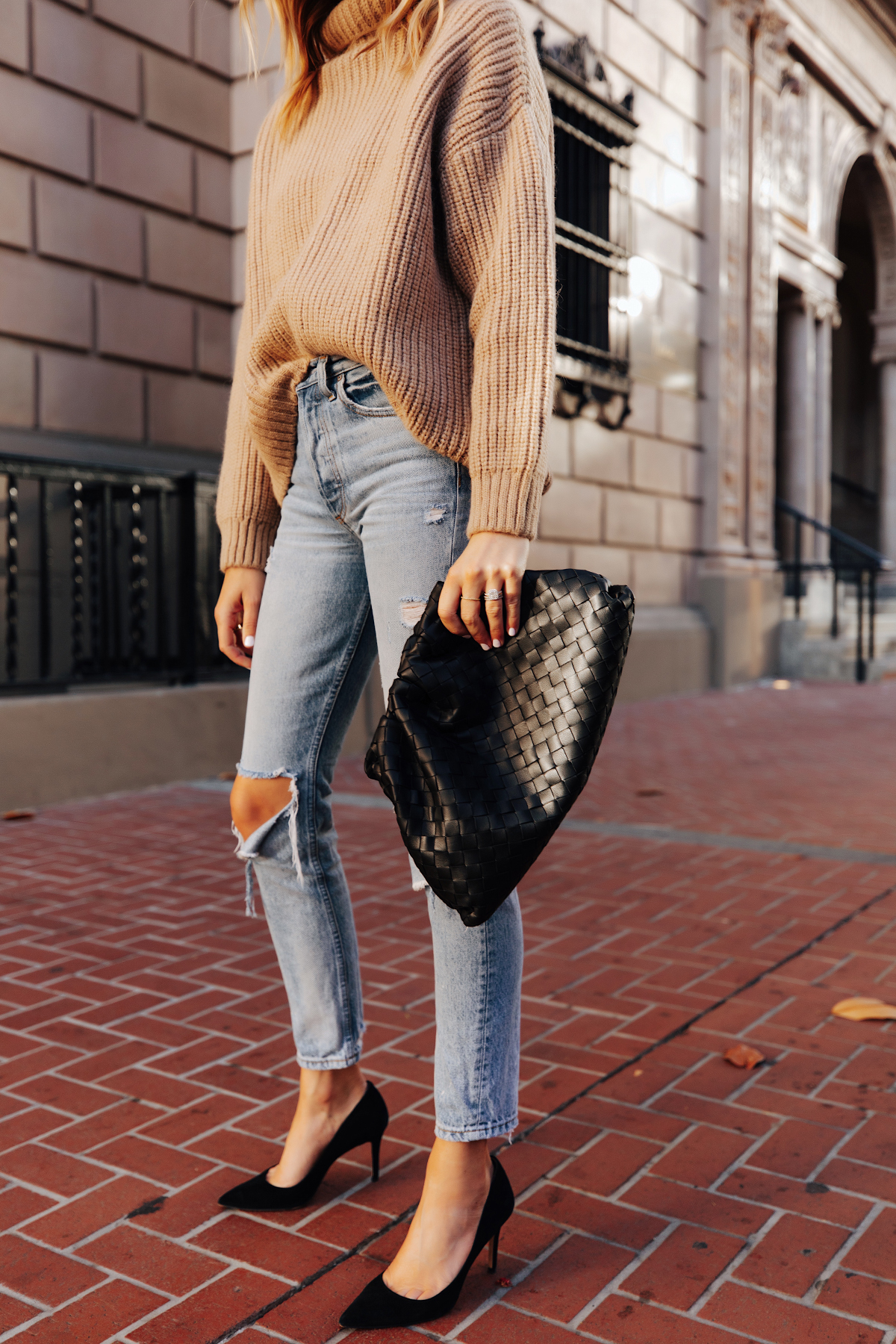 A special thank you to Nordstrom for sponsoring this post. All thoughts and opinions are my own.
Photos: Arielle Levy