Happy December! This is one of my favorite times of the year because of the holidays and its also my birthday month! I love dressing for the fall/winter season, so I'm excited to share a full month of winter outfits for December! I skipped November because I was planning the winter capsule, but that got delayed because this month got away from me! You can reference the October Monthly Looks here as well as the Fall Capsule Wardrobe. All of the looks are timeless and still might be relevant depending on where you live.
This month I'm sharing more casual winter looks (those were the crowd favorite), some holiday looks, date night looks, and a few workwear ideas. I used pieces from the fall capsule, like my trusty black leather jacket, so you might have a few pieces already! I also included both Spanx and Commando faux leather leggings - these are my #1 staple for the season - read my full review on them here.
You can view the entire calendar at a glance, but if you keep scrolling you'll see all the individual looks and each item is linked at the end of the post. I hope you all enjoy this as much as I did putting all the looks together!
Click the individual collages to shop the products directly.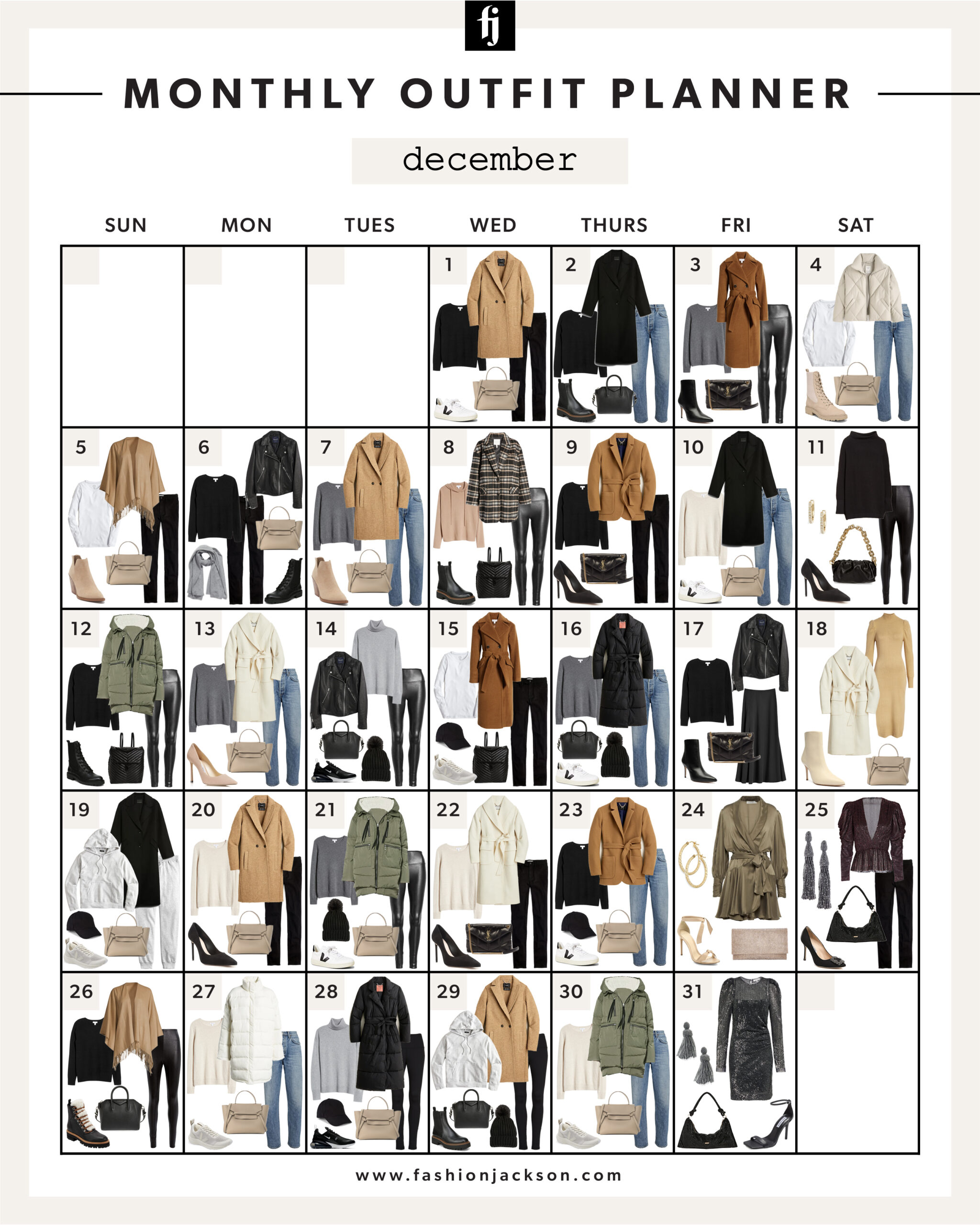 This post may contain affiliate links, meaning when you click the links and make a purchase, we receive a commission.