Everyday FJ is a weekly series where I round up all the content of the week plus questions and requests straight from my readers and share it all in one big post. Here you'll find answers about fashion, home, beauty and everything in between.
If you have a question or request, fill out the contact form or follow along on Instagram so you don't miss it when I put out an Everyday FJ content request!
Click the images to shop products directly.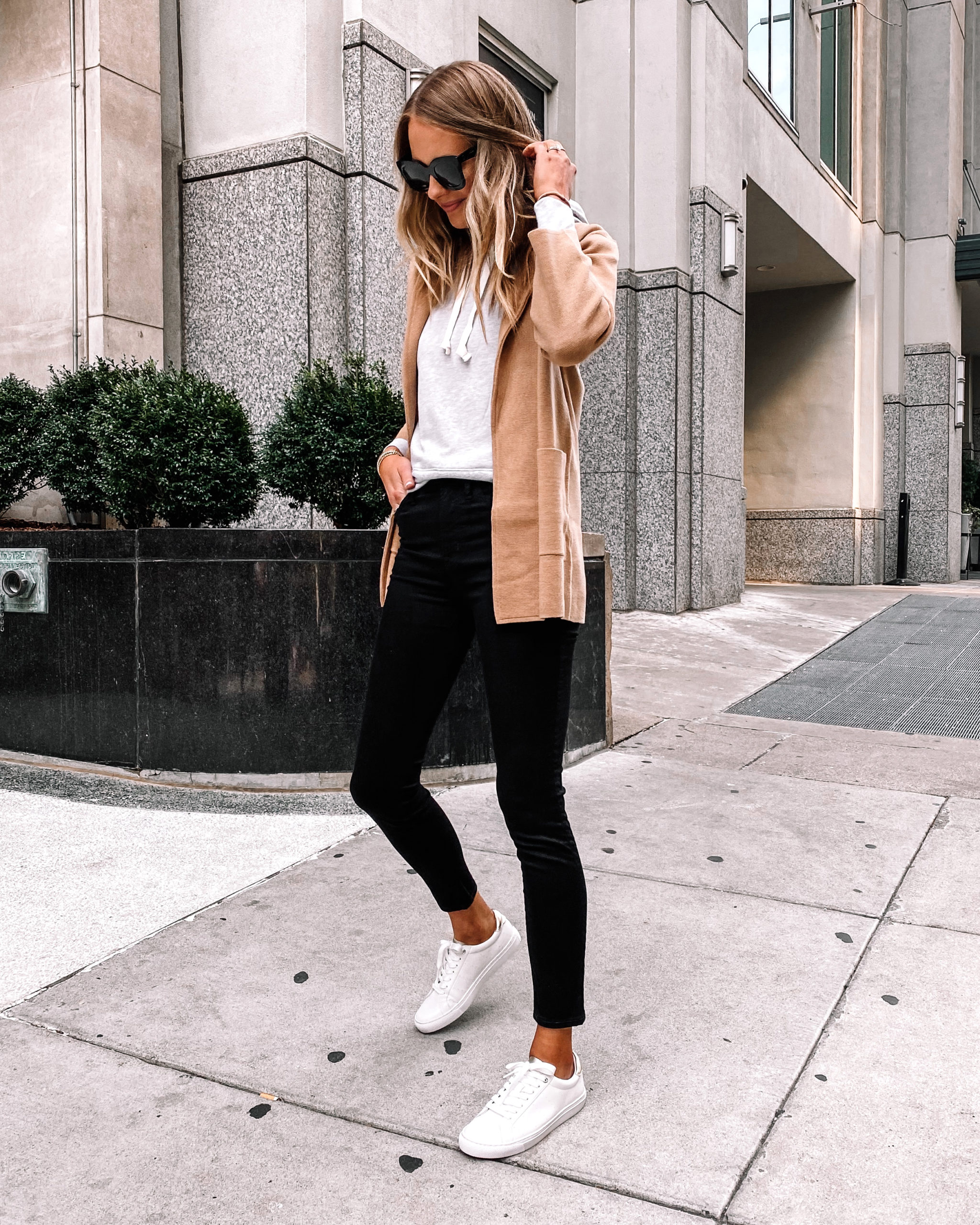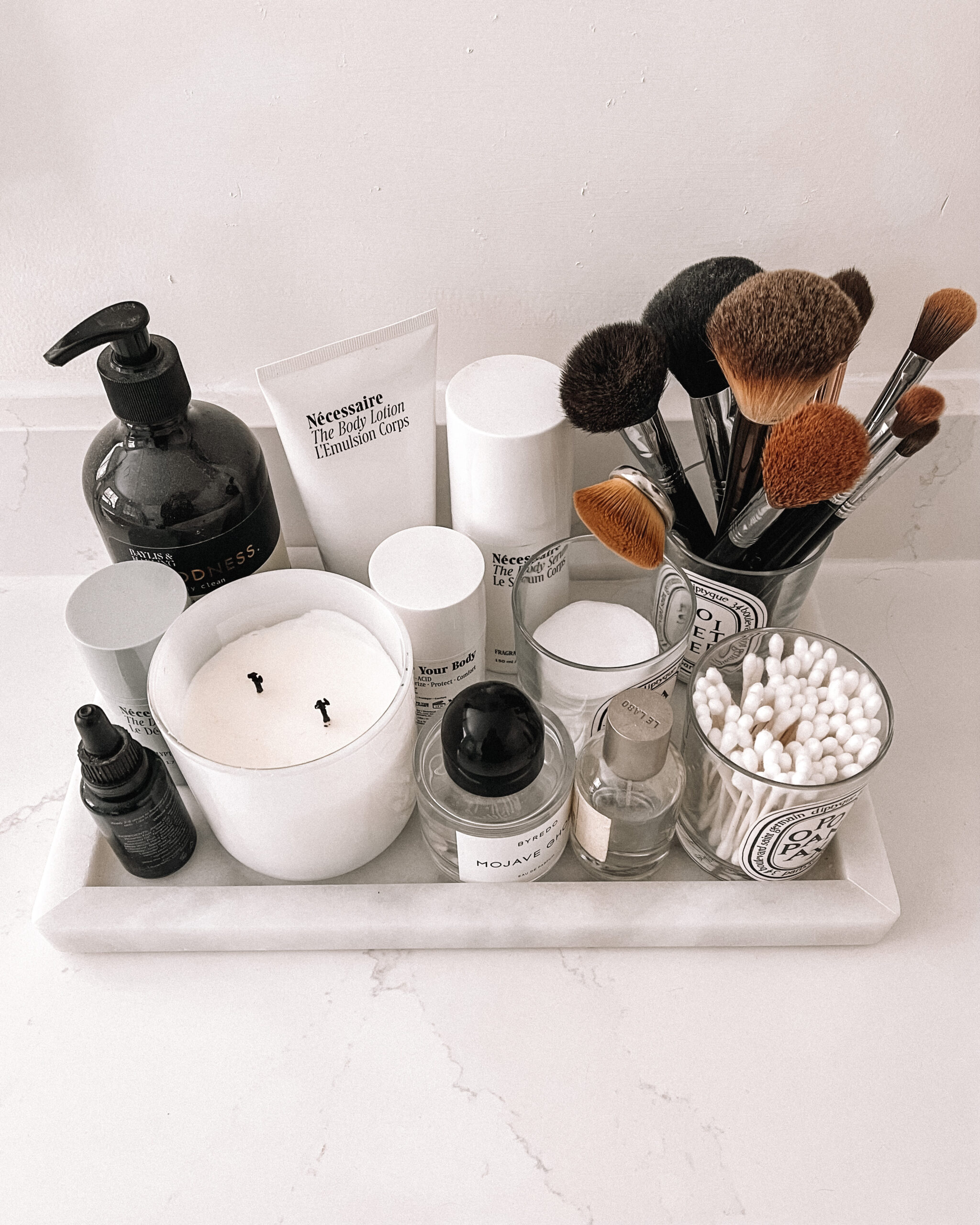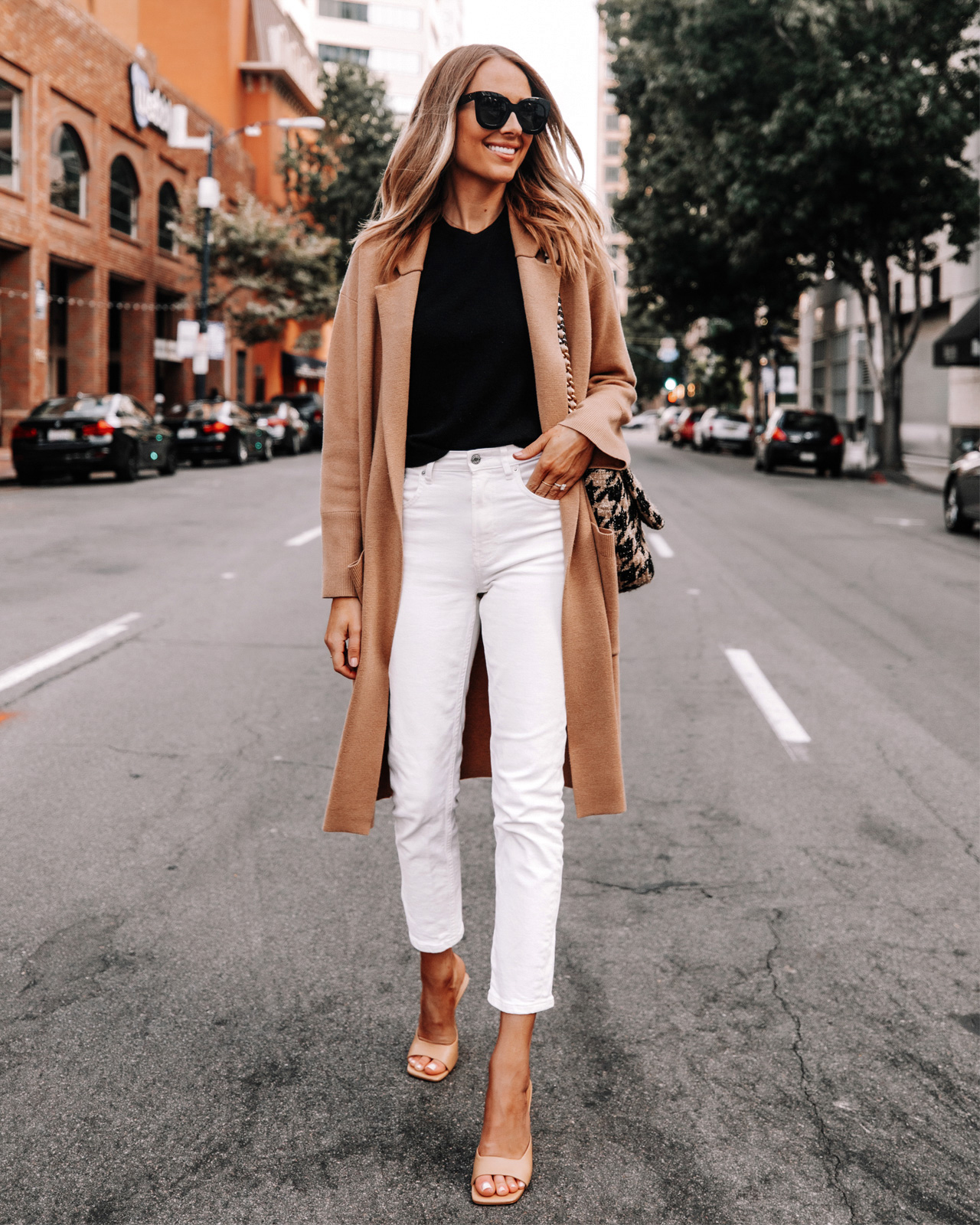 Links & Questions
1. Camel coatigan that is shorter in length for shorter people
This one! I have the heather khaki in size small. I sized it so it would be more oversized.
2. Wedding guest dresses for small outdoor spring wedding
Shared a ton of dresses and outfit ideas in this post. Lots are appropriate for a small outdoor spring wedding! This one, this one, and this one, would be my top 3 choices for the wedding.
3. Alternatives to your new Gucci loafers (mud) 
This leather pair, this leather pair under $100, this suede pair, and this suede pair under $100.
4. Perfume you'll buy over and over again?
This one and this one! I did just order this one (rec from a friend) and I'm anxious for it to arrive!
5. Where is your marble bathroom tray from?
Here! They are great quality for such a good price. I ended up buying three to use throughout the house.
6. Have you been able to make new friends in Nashville? Seems so hard during covid
Yes I have! It does have its challenges, even without Covid since I work from home, I'm not in an environment surrounded by people all day. However, I met my now good friend Kimberly just from shopping in her store, Emerson Grace. Through her, I've been able to meet a wonderful group of women!
7. Cute laundry hampers?
I love this one - reminds me of something from a spa. This one could double as a hamper or blanket holder. This one has three divided sections and is on wheels! Now, if only our laundry room was on the same floor as our bedroom...
8. Can you link your white chair?
Linked here! This was one of my favorite stores in Dallas. My burl wood credenza and previous acrylic desk chair are from here.They have such fun and unique items. Don't worry, they will ship across the US!
9. What are your thoughts on navy? Although it's neutral, I rarely see you wearing it?
I like it, but I don't normally gravitate towards it. Since I mostly wear blue jeans, I like for there to be some variation in color which is why you'll see me pair denim back to black, tan, grey, and white. But I do think it would be a really pretty update especially for spring, so I'll try incorporating more navy into my wardrobe!
10. Vegan alternative to the leather jacket you always wear 
This one is faux leather under $50! This one is vegan under $100 and this one is vegan under $200.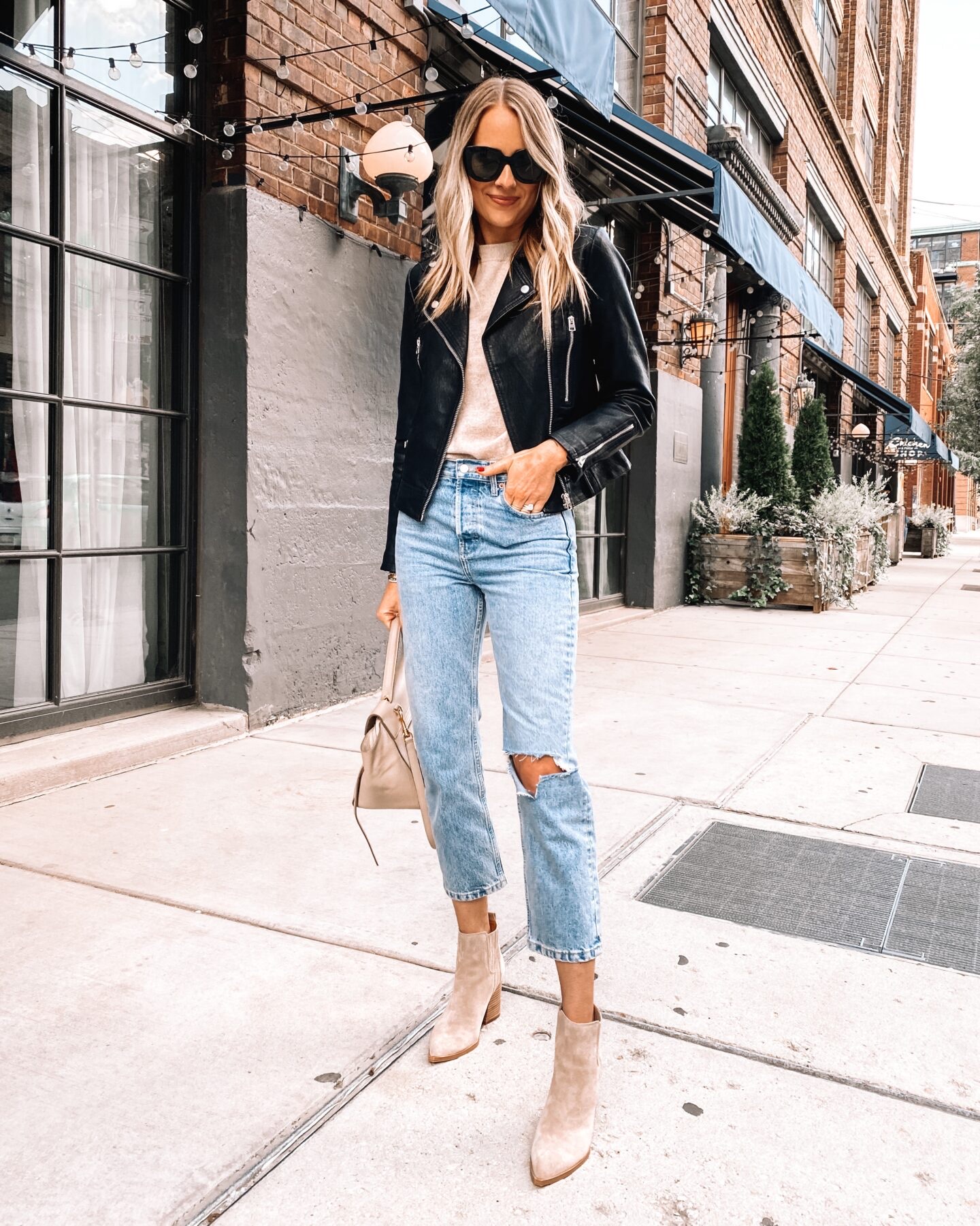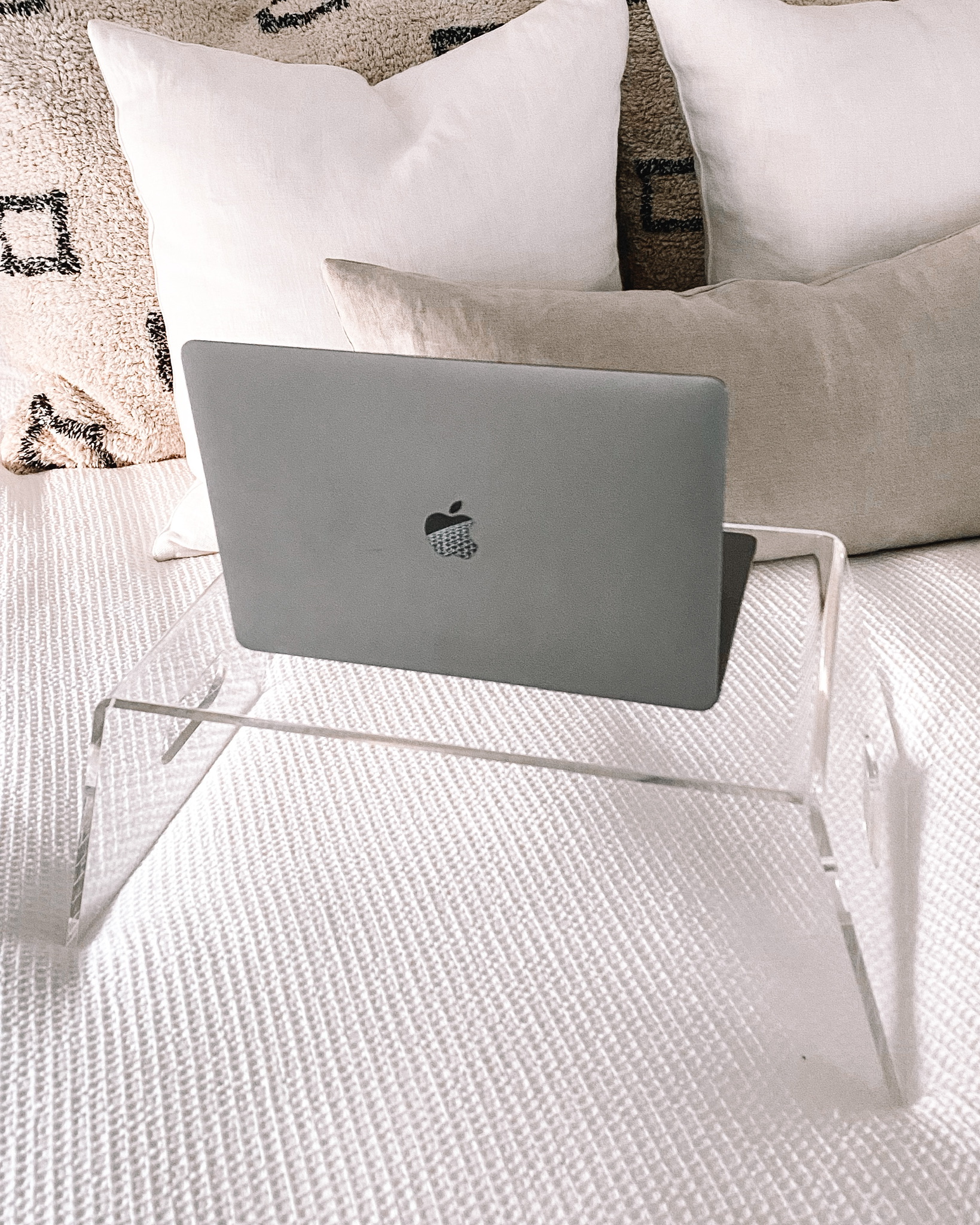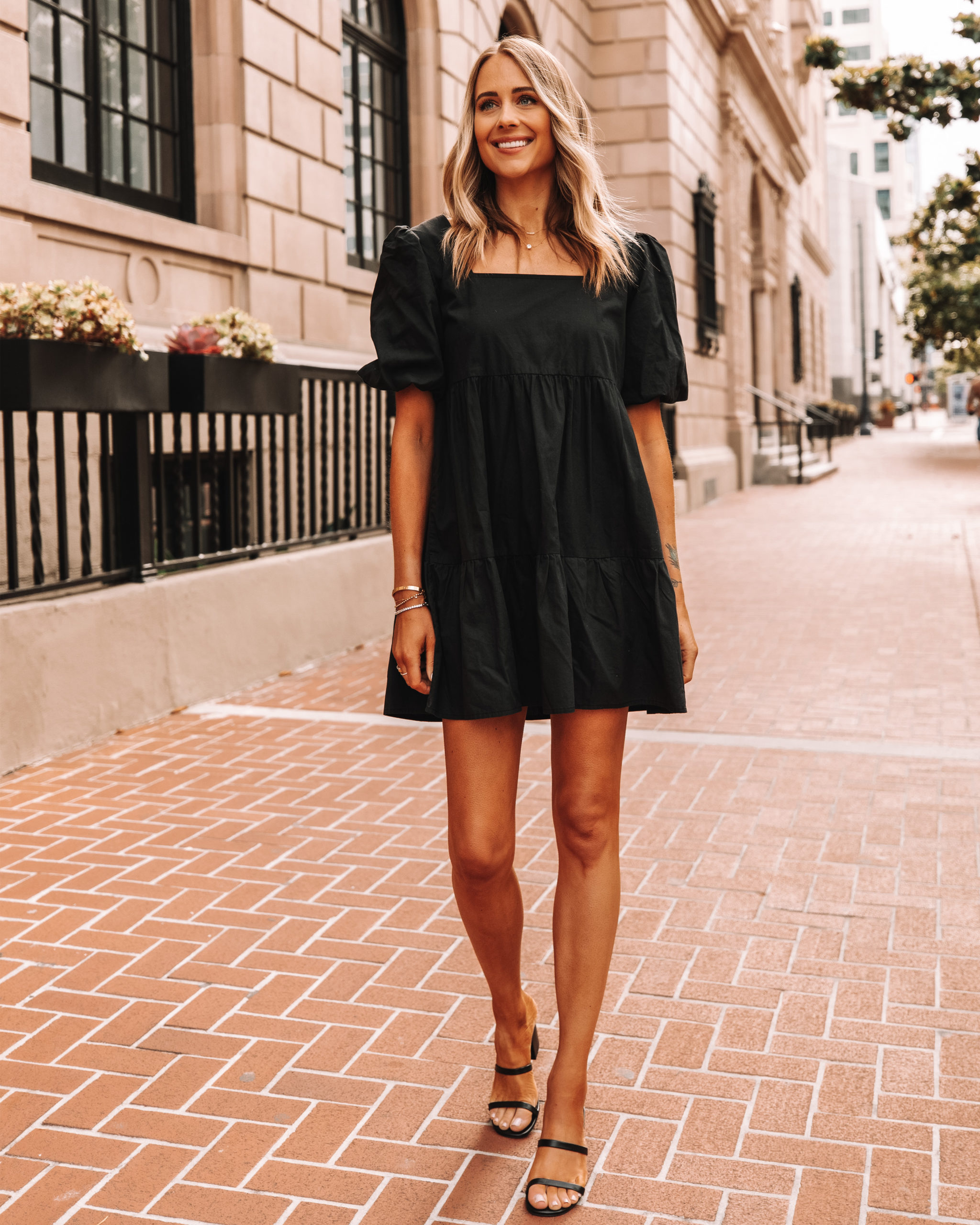 Links & Questions
Con't
11. Any cute casual dresses for spring?
Well, I'm not biased or anything LOL, but some of my dresses from my Amazon drop are available and perfect for spring. This polka dot mini, this black mini, this leopard midi, and this polka dot midi!
12. Couch pillow ideas 
I feel like I'm always on the hunt for couch pillows. These were on our bed, and I recently moved to the couch since they fit better (they are MASSIVE), but I also love these, these, and this one! This Etsy shop has so many great options, I'm definitely going to be using as a resource for our home updates.
13. Luxury wishlist?
Right now its just finishing our home and furnishing it. Its an expensive process, but it's been nice enjoying the updates along the way. But my fashion wishlist, just an Hermès Kelly bag LOL.
14. White jeans that are thicker and not see-through?
Definitely this pair! I've had for over a year now and they are still a favorite of mine. Fit SO well (true to size). Plus I like that they aren't a stark white!
15. Thoughts on brow work? Lamination or microblading or none? 
I'm all for it! I've had my brows microbladed for about 5 years now, but I'm VERY interested in lamination! I just need to find a salon here in Nashville!
16. What makes a Nespresso worth the price?
Honestly, the price. I was getting a $6.09 drink at Starbucks 7 days a week. That's $188.79 for the month. I can get 50 espresso capsules for $35, which will last me 50 days. So after a few months, you come out ahead after buying the machine. The price is always changing for the machine itself; we bought ours for about $400 a few years ago when it was on MAJOR sale. Plus I enjoy my coffees better than Starbucks, yeah, I said it. Nespresso is a sustainable company with a commitment to recycling, which I love.
17. Ideas for a small wallet to easily carry around everyday or even attach to my keys? 
This one is very similar to mine, which I love! Here is a keychain wallet, or this one is under $100!
18. I'm looking for the perfect long sleeve striped tee - would love some options
Love this one! This one, this one, this one, and this one!
19. Can you please share your clear laptop table again
Here! It's definitely come in handy this season!
20. Casual dresses to wear with sneakers?
I have this one - it's so comfy, this is an easy t-shirt dress, this is a dressy option that still looks good with sneakers, and this one will be perfect for summer!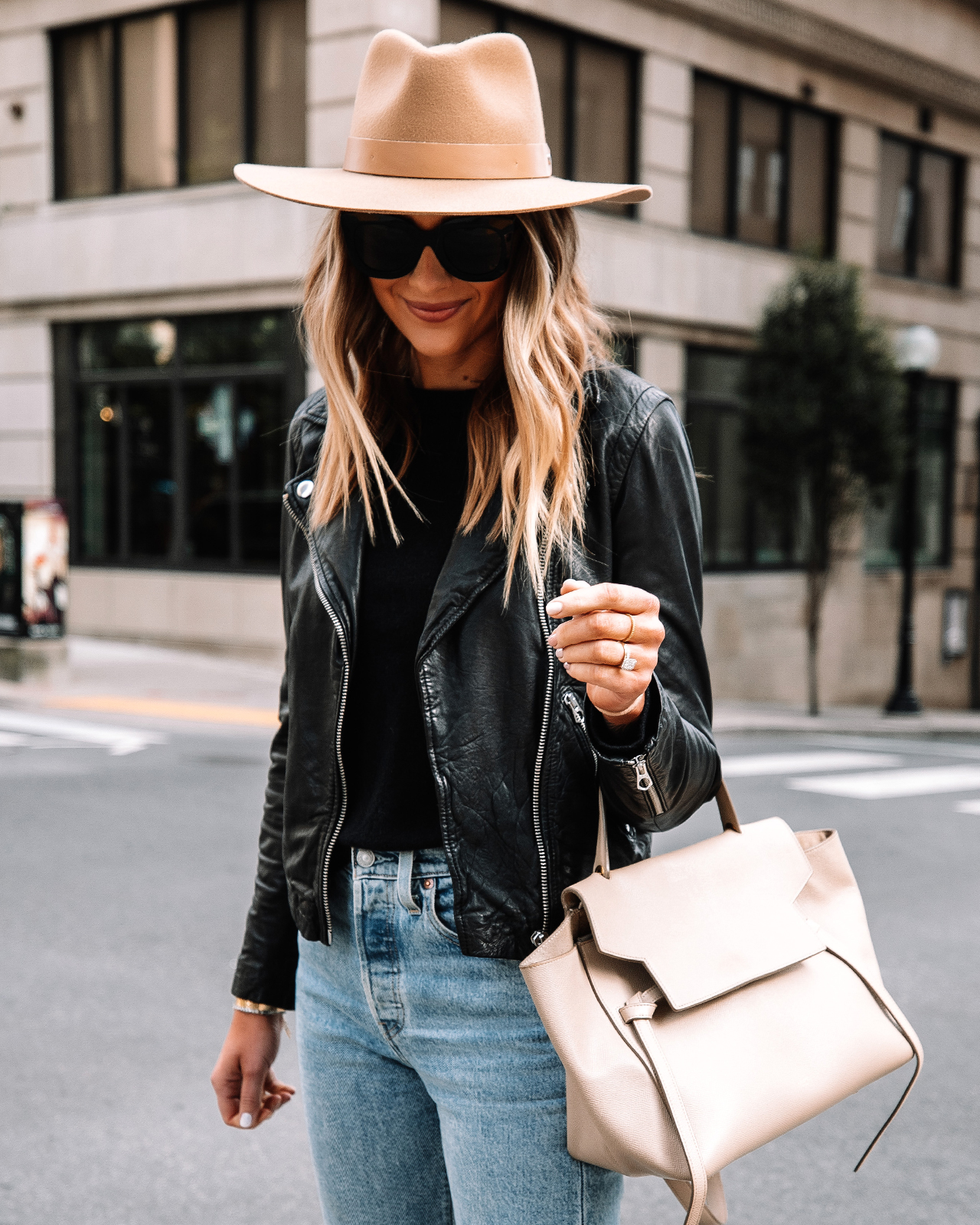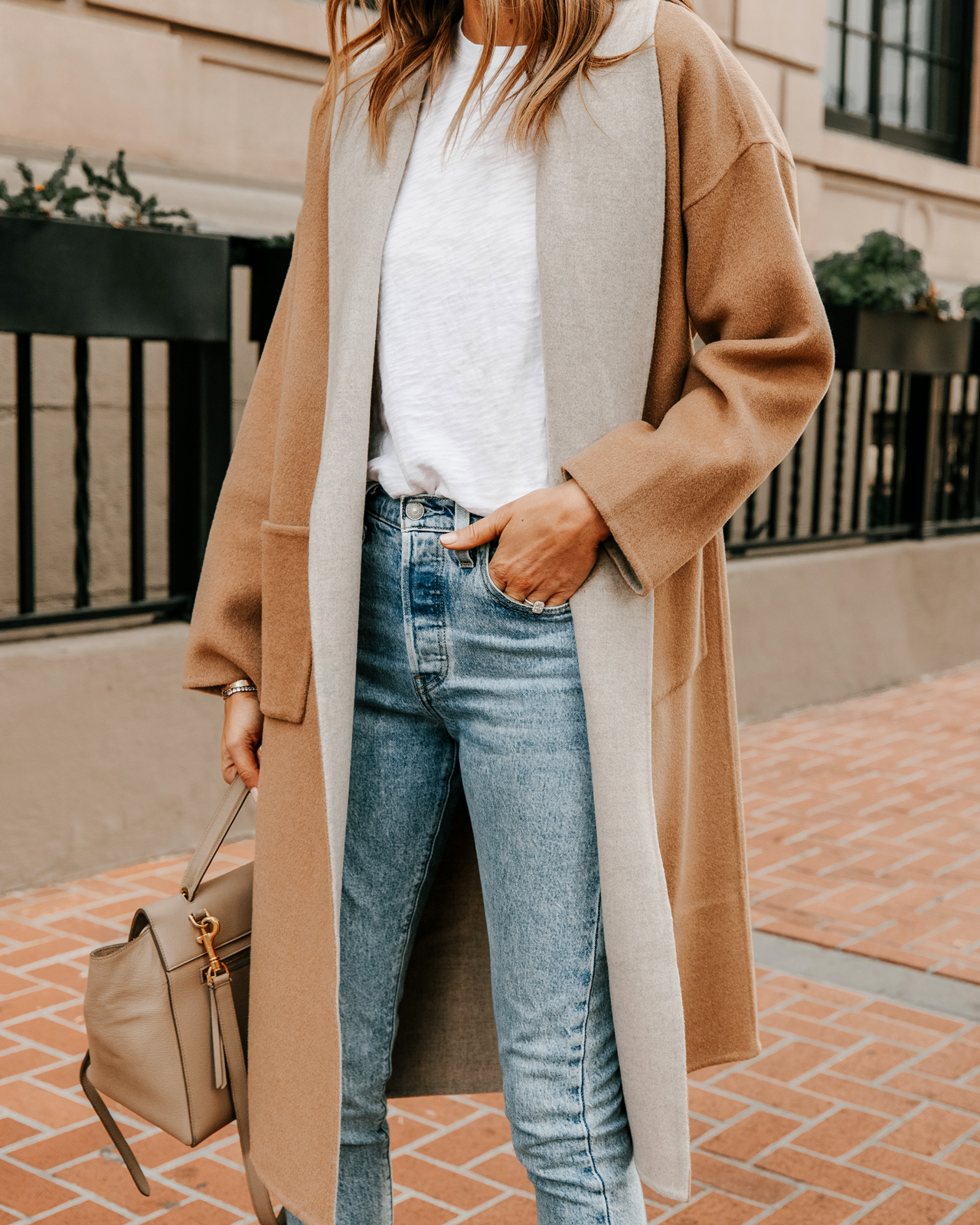 Weekly Top 5 
1. This black leather jacket is another timeless investment piece you'll be so glad you added to your wardrobe. I wear mine at least once a week if not more, and I always get compliments on it because it really is the quintessential black leather moto jacket!
2. This coat makes the outfit! I love that I barely have to add anything to it to make it a full look. It's an investment piece, but one you will get your wear out of and that will stay in your coat closet for years.
3. I shared my honest review on these Golden Goose sneakers this week and turns out you guys love them just as much as I do! They are a great clean white sneakers option and SO comfortable. 
4. These tan suede booties are such a great piece to wear now and well into spring. The side cut-out gives them more of an edgier vibe than a traditional bootie, but would be a great staple no matter your style.
5. This pan was one of my #1 recommended items to give during the holiday season and it's finally back in stock! Use code AMYJACKSON10 for a discount!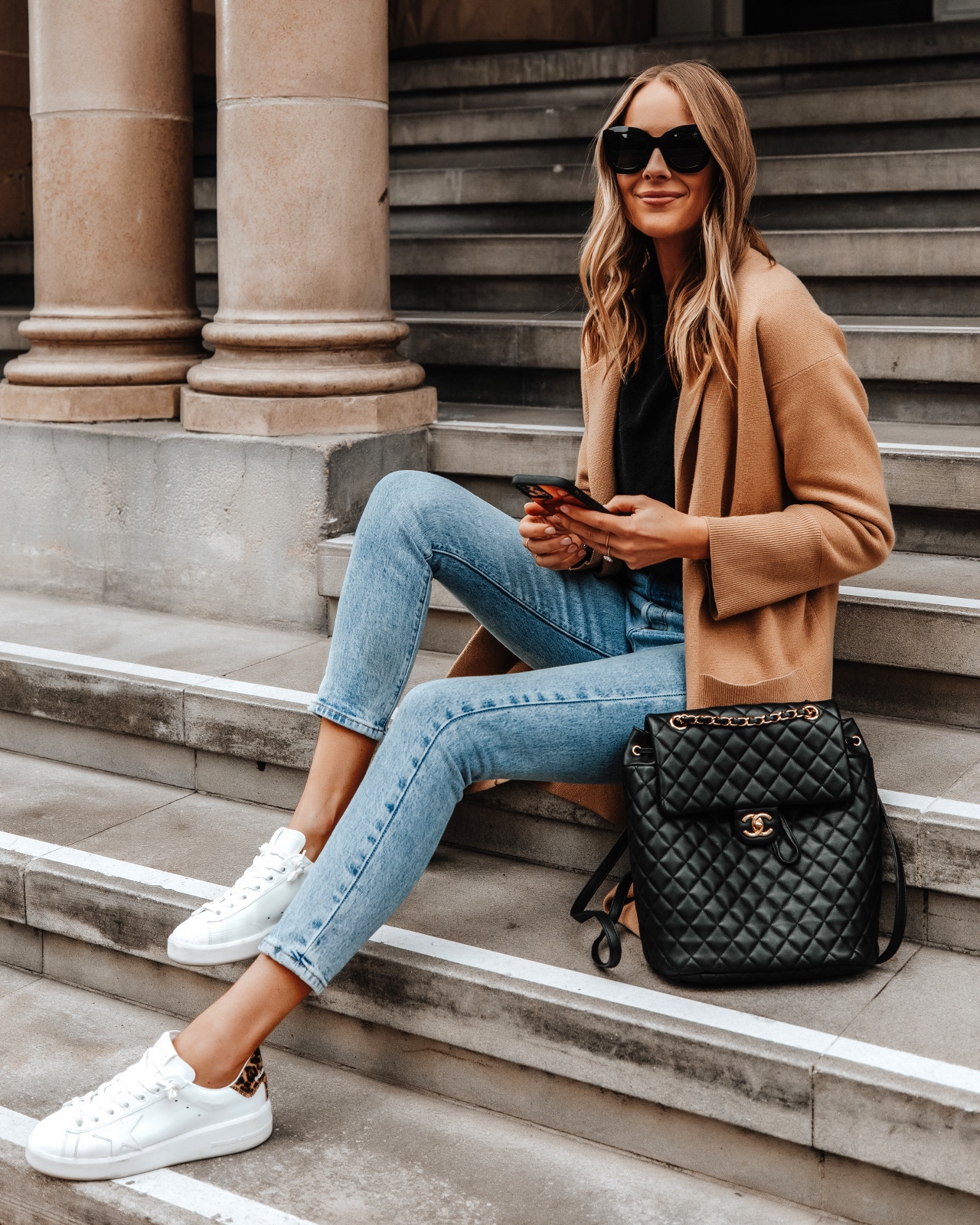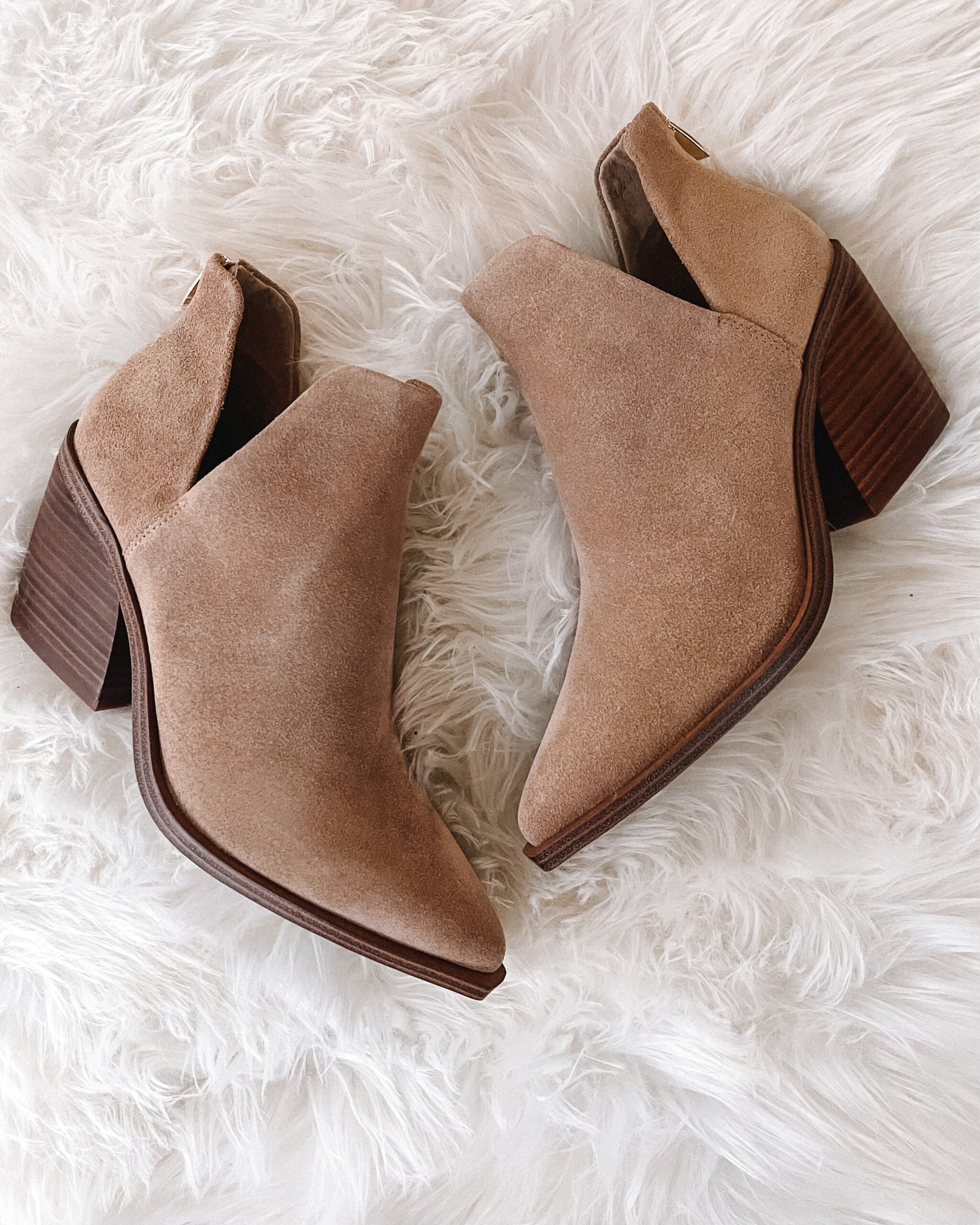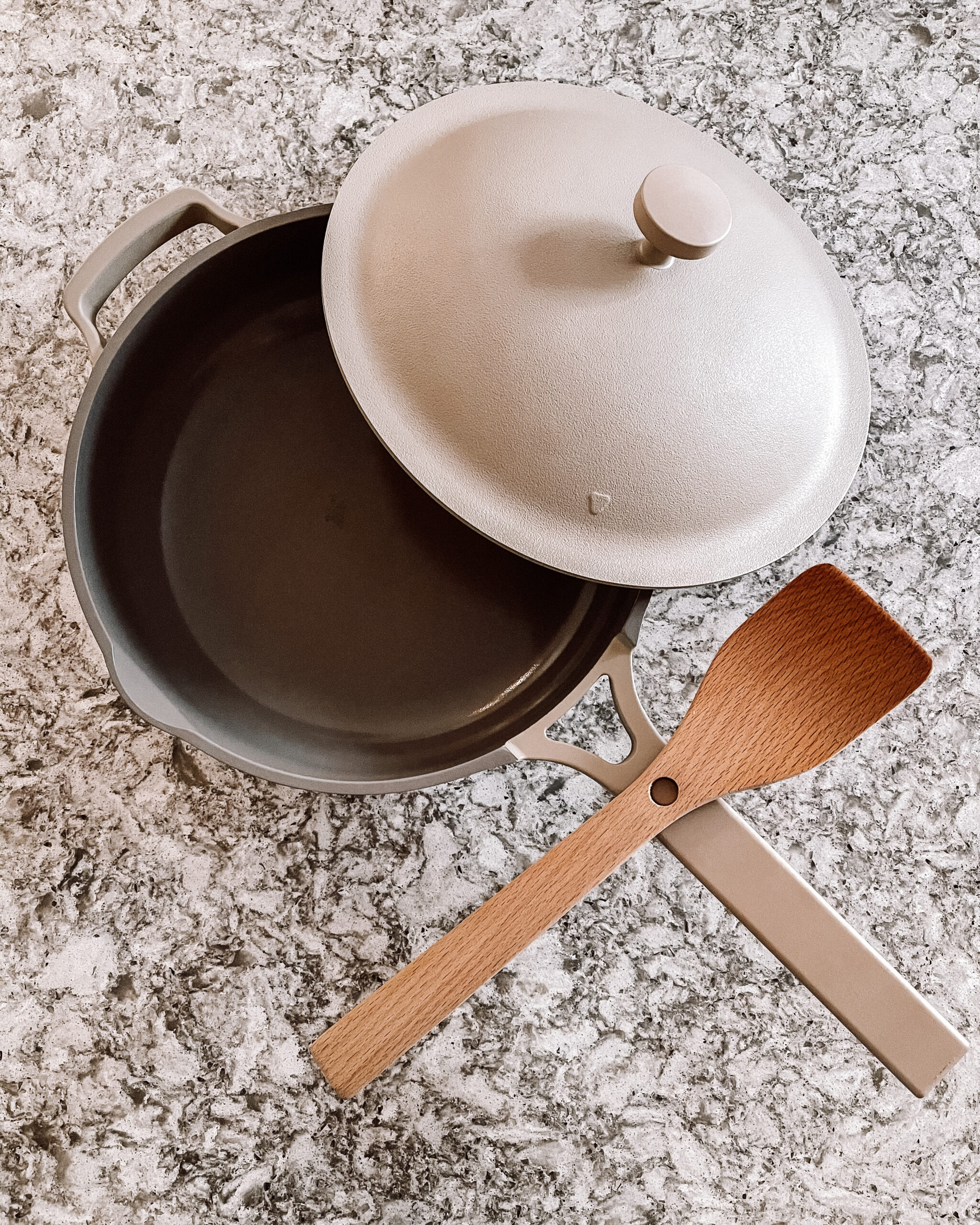 P.S.
1. Have you signed up for the Fashion Jackson newsletter yet? I share exclusive content, exciting announcements, and much more! Sign up here and get Fashion Jackson straight to your inbox!
2. My previous Amazon Drop collections have styles back in stock! Check out this post & this post for all the details in case you missed it the first time!
3. In the last Everyday FJ I shared my...
This post may contain affiliate links, meaning when you click the links and make a purchase, we receive a commission.