Everyday FJ is a weekly series where I round up all the content of the week plus questions and requests straight from my readers and share it all in one big post. Here you'll find answers about fashion, home, beauty and everything in between.
If you have a question or request, fill out the contact form or follow along on Instagram so you don't miss it when I put out an Everyday FJ content request!
Click the images to shop products directly.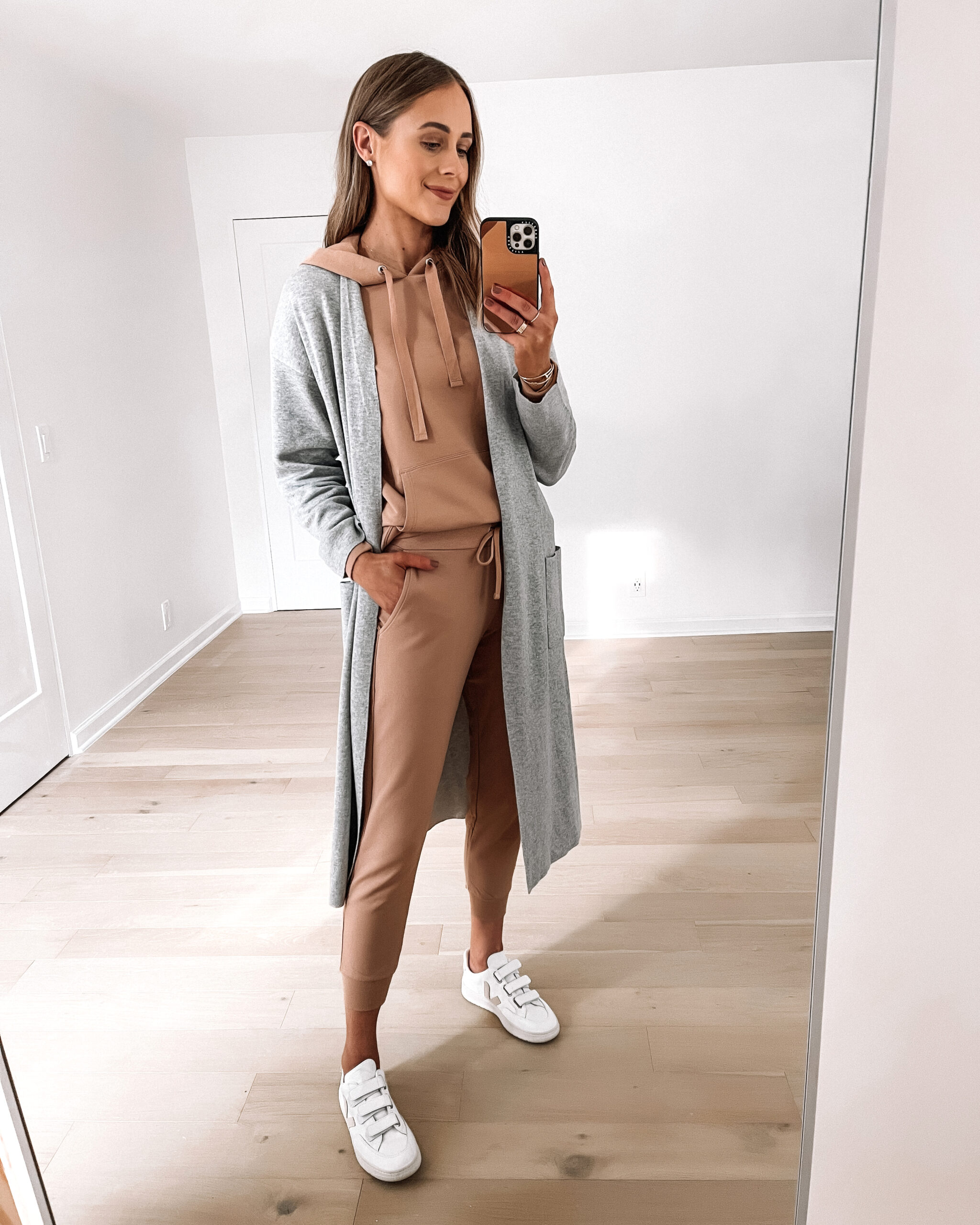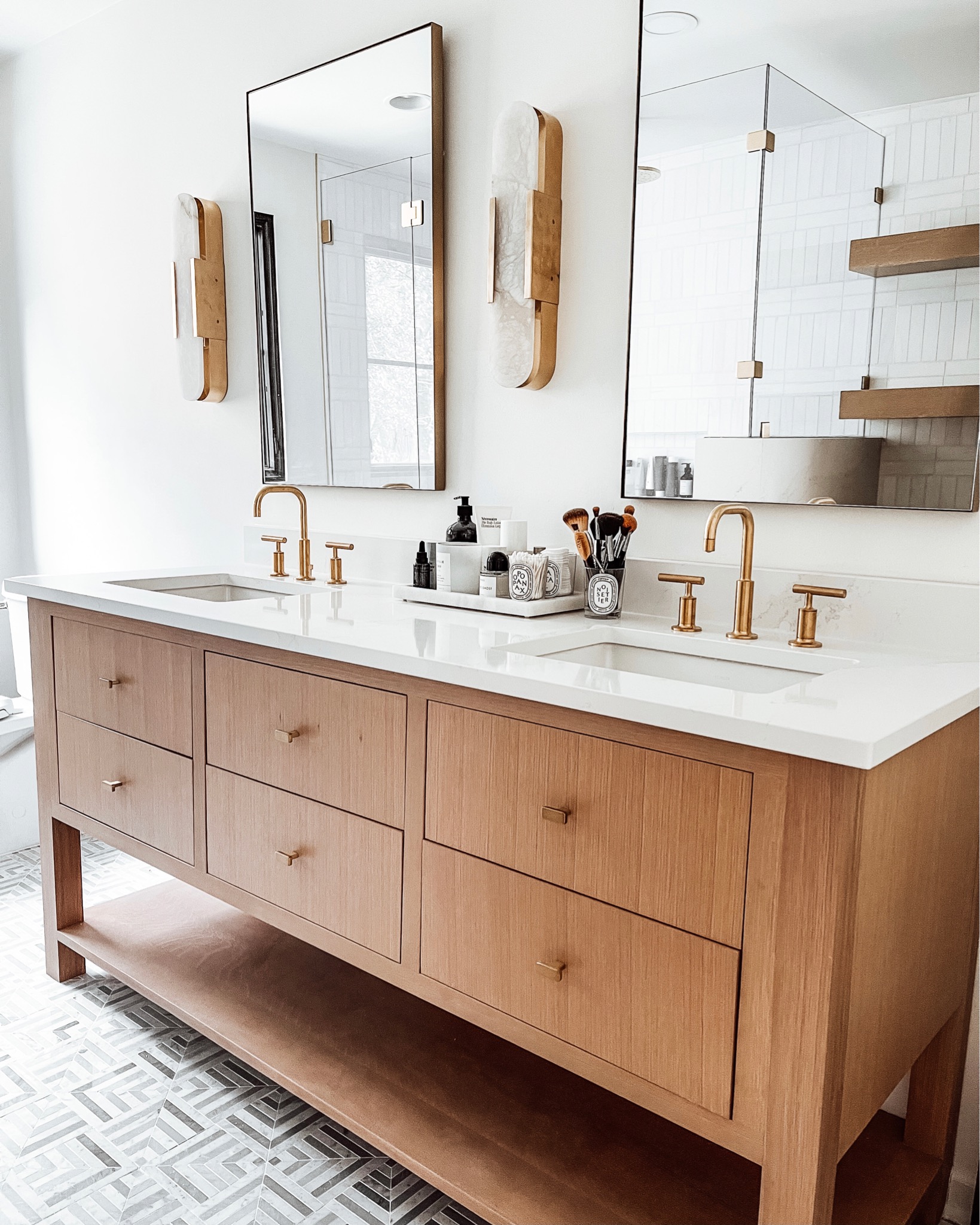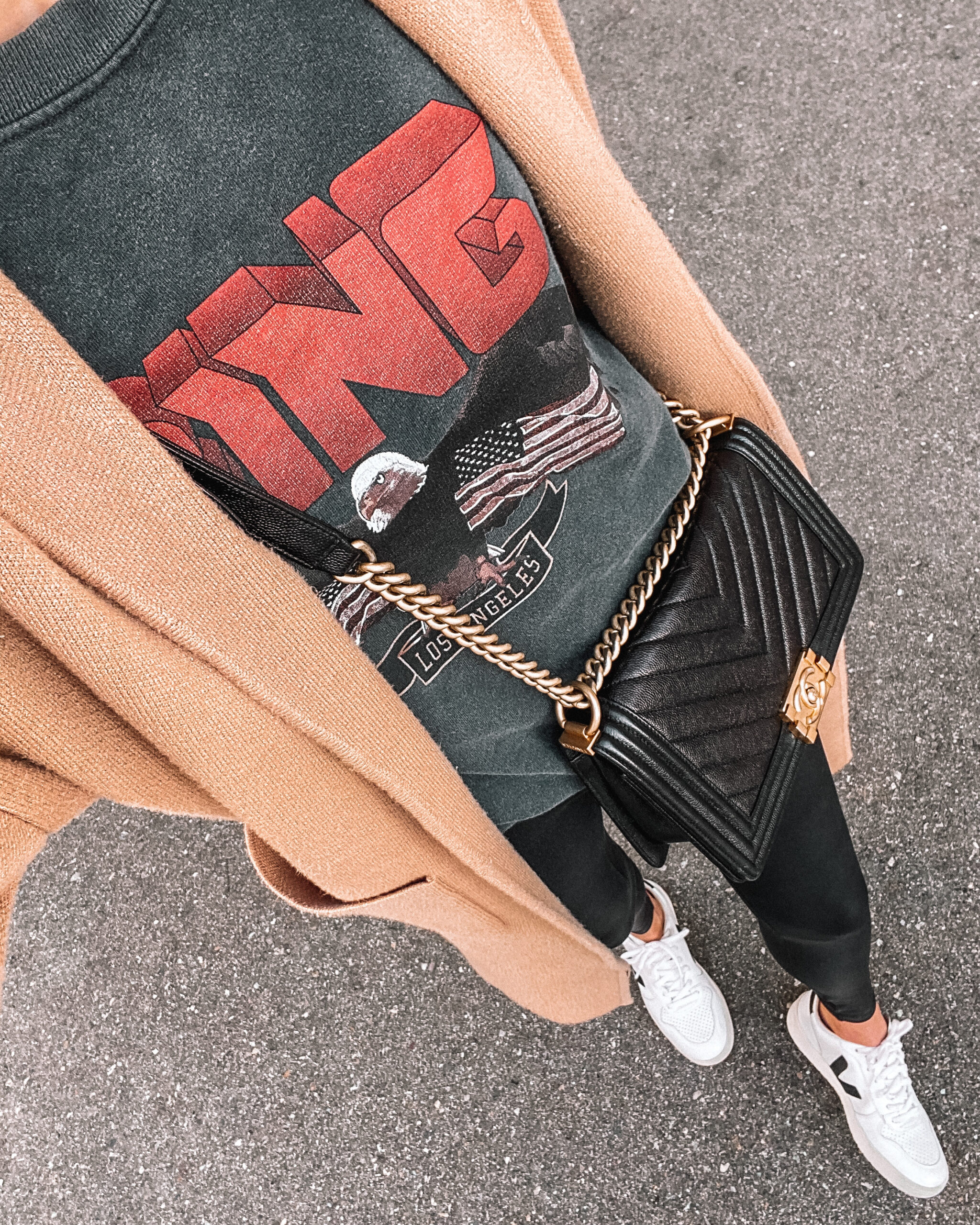 Links & Questions
1. Valentine's Day outfit for cold weather climates!
I put together some outfit inspo in this post! You can easily add your current coats and winter accessories to warm up these looks as needed!
2. The beige booties you were wearing with your Amazon fashion haul?
These! They have been my go-to booties since the fall! Shown in the color cloud. They are almost sold out, but this is another neutral pair I'm loving and under $100!
3. How often do you wash your hair?
1-2 times a week! I rely on this dry shampoo between washes!
4. Rain jackets that actually look cool?
I just discovered this brand called Gallery which has a ton of stylish rain jackets! I love both this long black and long khaki option for something more sophisticated. This one is fun with the leopard print interior hood, this is a chic all black short one, and I love the minimal details of this one!
5. Do you wear blue light glasses and if so what brand?
I do! I have this pair and this pair both in clear
6. Five of your most worn pieces right now
These slippers (use code JACKSON15 for a discount), these leggings in black, this sweatshirt (and it has been for years), this long sleeve t-shirt, and this jacket (its freezing here).
7. Any cashmere scarves on sale?
This one is 40% off right now! Comes in black, tan, and grey!
8. What do your three employees do?
There is A LOT that goes into running this business successfully. I run it as a true business. Its not just taking pictures all day. If you're curious what goes into blogging, I suggest reading this post, and see how I got started in this post! Below is a snapshot of what my employees do, but there is def more than just that!
Brand Director: Manages all partnerships, negotiations, SEO, strategy for the FJ brand. My right hand!
Creative Manager: Manages the creative aspect of the FJ brand including editorial calendar, website updates, newsletters, strategy, etc. My left hand!
Graphic Designer: Does all graphics for the site and social. Everything is custom, the only templates we use are the ones created ourselves using Illustrator and Photoshop.
9. Top 3 favorite Chanel handbags?
My black boy bag will always have a special place in my heart because it was my first and I bought it at the flagship store in Paris in 2017 (but my hair gets caught in the chain a lot and its annoying). My vintage XL jumbo quilted bag. It's so roomy and I love that I can wear on my shoulder or crossbody using these chain shorteners. Plus its vintage which makes it extra special. And last, shockingly I'm not going to say a classic double flap. Yes its a great bag, but I use my Chanel Urban Spirit large backpack the most! Its not as common of a Chanel bag, so I love using it more!
10. What skincare do you use?
I have a lot of products because I'm constantly testing out new products, by right now my current routine is a follows:
AM: Rinse face with water. Apply toner, vitamin C serum, anti-pollution drops, Vintner's Daughter, eye serum, moisturizer, lip balm
PM: cleanse with this balm, double cleanse with this face wash (using these makeup remover pads), toner, overnight serum, Vintner's Daughter, eye serum, moisturizer, lip mask
Use code AMY20 for a discount on all Elemis products.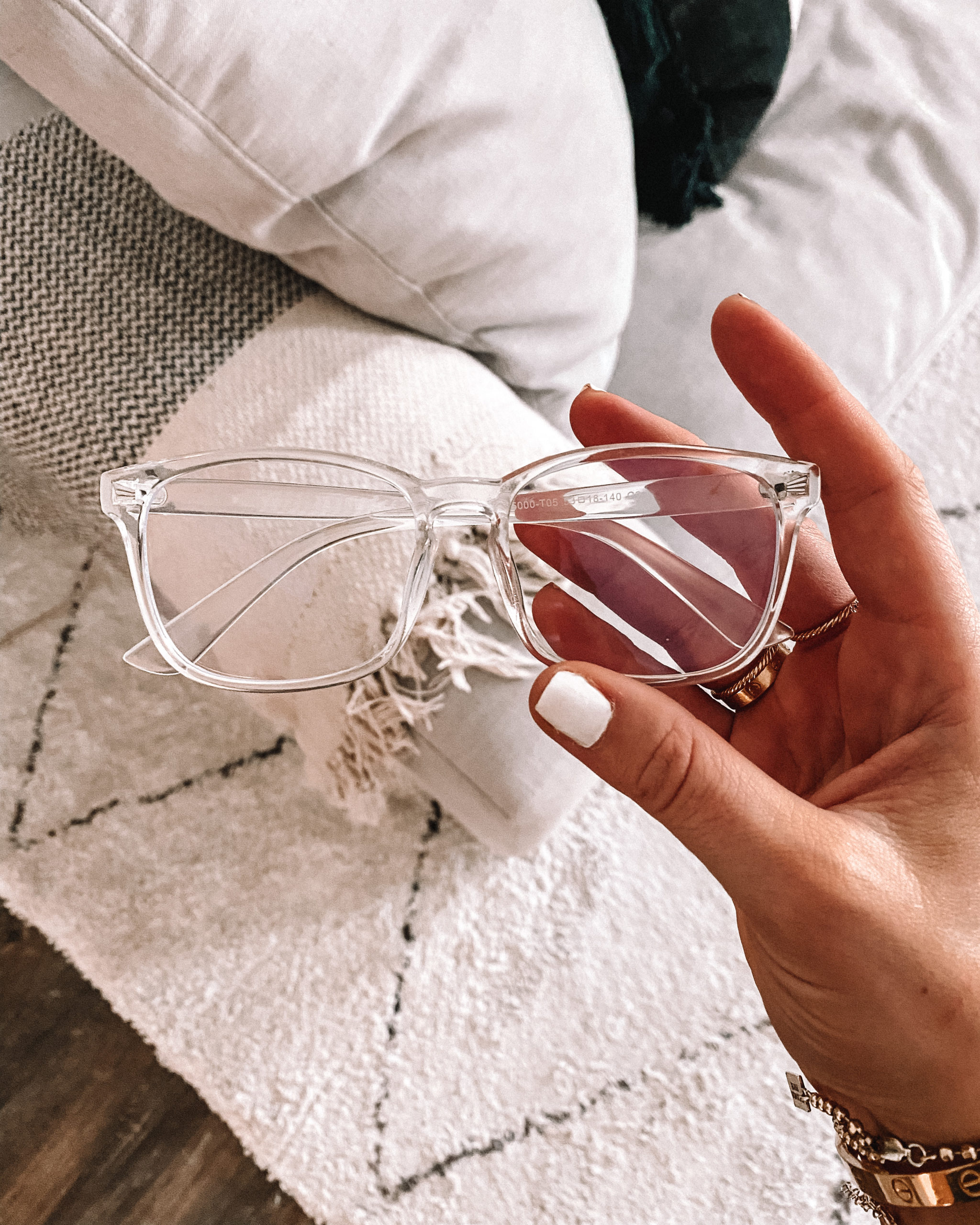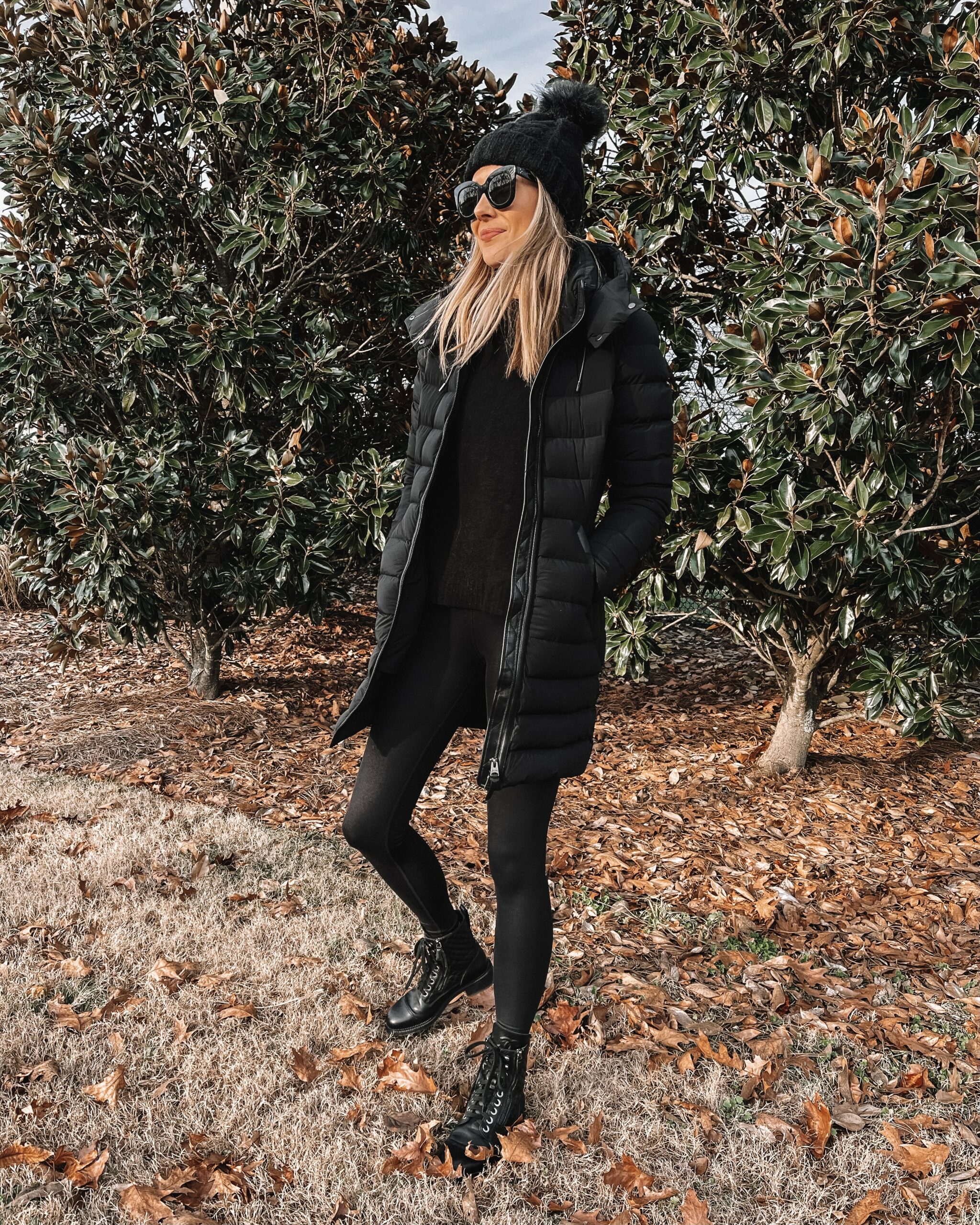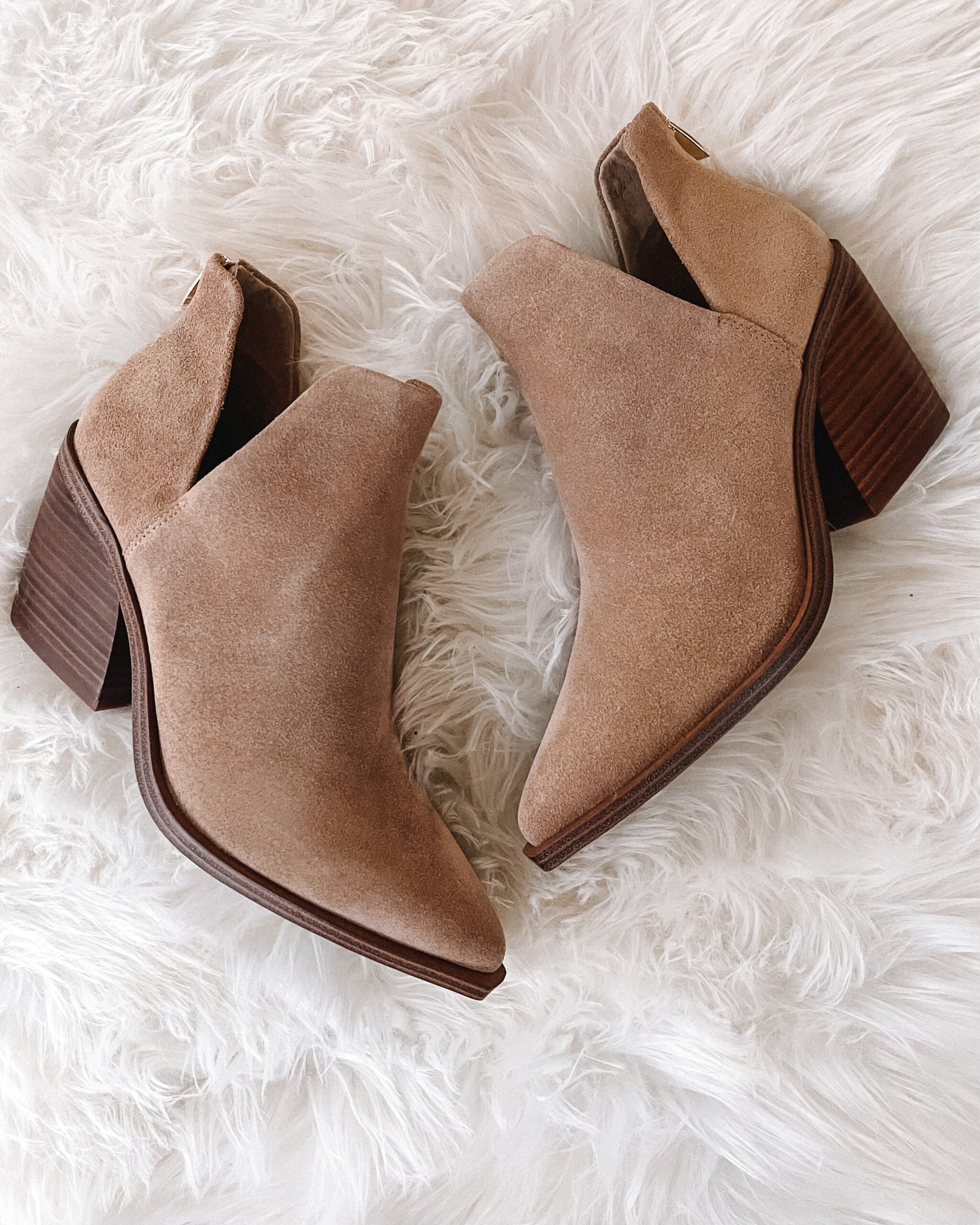 Links & Questions
Con't
11. What do you use as Nespresso pod storage?
I got this idea from my friend Aylin, and use a utensil drawer organizer for my pods! Watch my reel to see the before and after!
12. Where are your lights from in your new bathroom?
They are Kelly Wearstler! She is one of my favorite interior designers, and I'm happy to finally add some of her products to our home.
13. Top 3 perfumes?
Mojave Ghost, Rose 31, Oud & Bergamot. Two others worth mentioning: this one and this one, very different from the rest, but I always got so many compliments.
14. What were your favorite restaurants in Dallas?
There are SO many new ones since I've moved, but these are the places I enjoyed before I left!
Mi Cocina (Highland Park Village), Oiishi (original location), Honor Bar, Bistro 31, Le Bilboquet, Jose, Neighborhood Services, Spreza, Uchi
15. What are some hyped up products that you didn't love?
I'm prob the only one here, but the Apple watch. Not a fan. Anything tie-dye. Tula skincare (did nothing for me), and salads (IYKYK).
16. Will you do a roundup of your spring must haves? Like you did for winter, fall and summer?
Absolutely! I have that planned for mid-March! Here are the previous posts: Summer, Fall, Winter
17. Bridal shower/rehearsal dinner dress, honeymoon white attire
Rounding up some white dresses for brides-to-be. These are perfect for showers, rehearsal dinner, honeymoon, etc!
18. Best no show undergarments
I love these for daily wear and these for sleeping
19. Best lightweight sports bra that doesn't mess up the padding in the wash? 
I actually remove any padding that comes with a sports bra. There is no need for it IMO. But I got these last month and I'm OBSESSED. I actually don't know why I haven't shared sooner because they are SO good.
20. Your favorite house/lounge wear/jogger sets
Oh....I have too many, but I feel like it's all I wear these days! Ok so the best "affordable" options are these tops & bottoms from Nordstrom. I have 3 sets now. Next up is the new hoodie/joggers I shared in my recent Amazon haul. I also love this hoodie and these joggers I shared a few weeks ago. They are heavier and more lounge/less pajama. For luxury, I'm obsessed with anything Lunya. The Siro leggings are amazing. I also just got this top and these joggers (olive green) and they are BUTTER soft.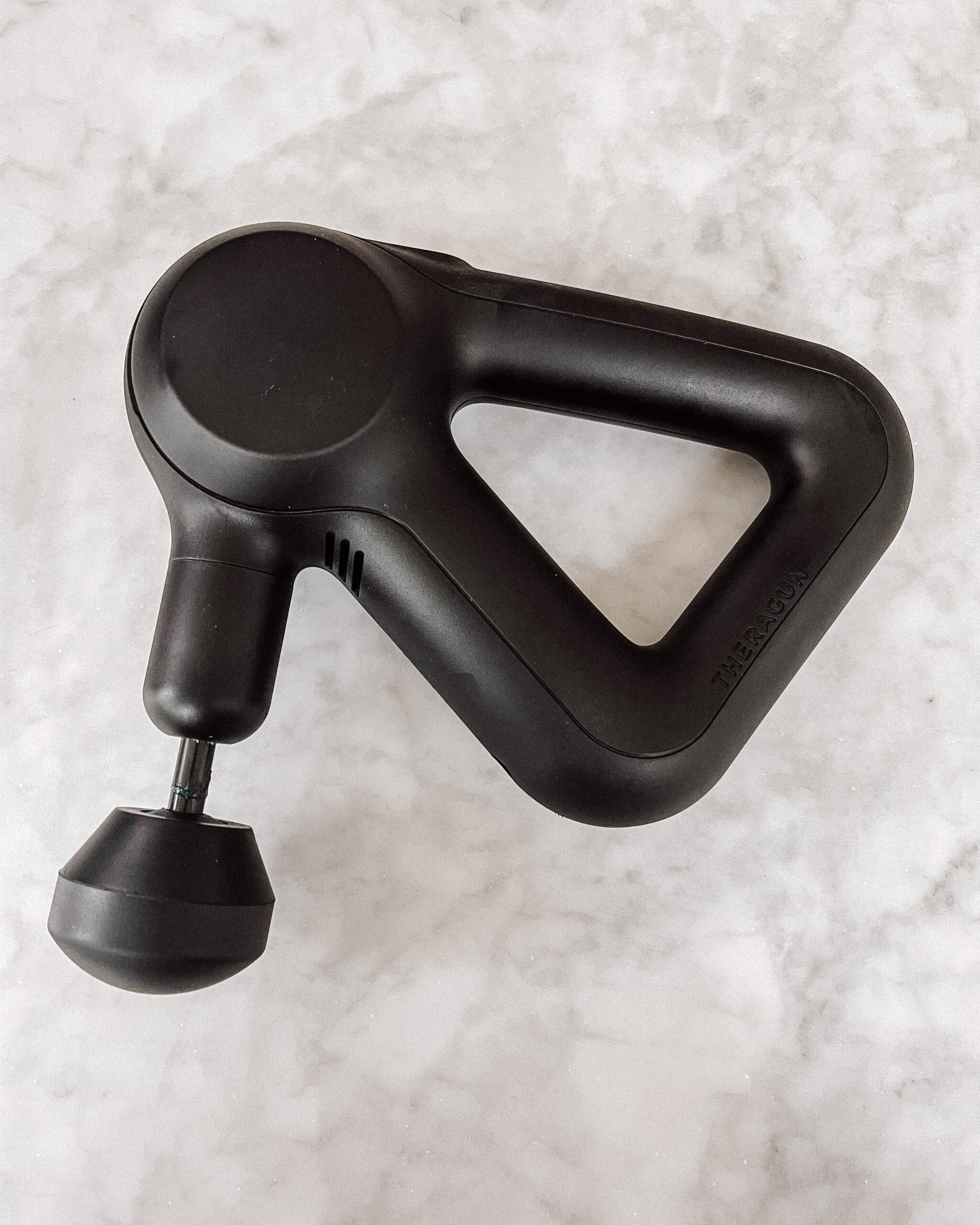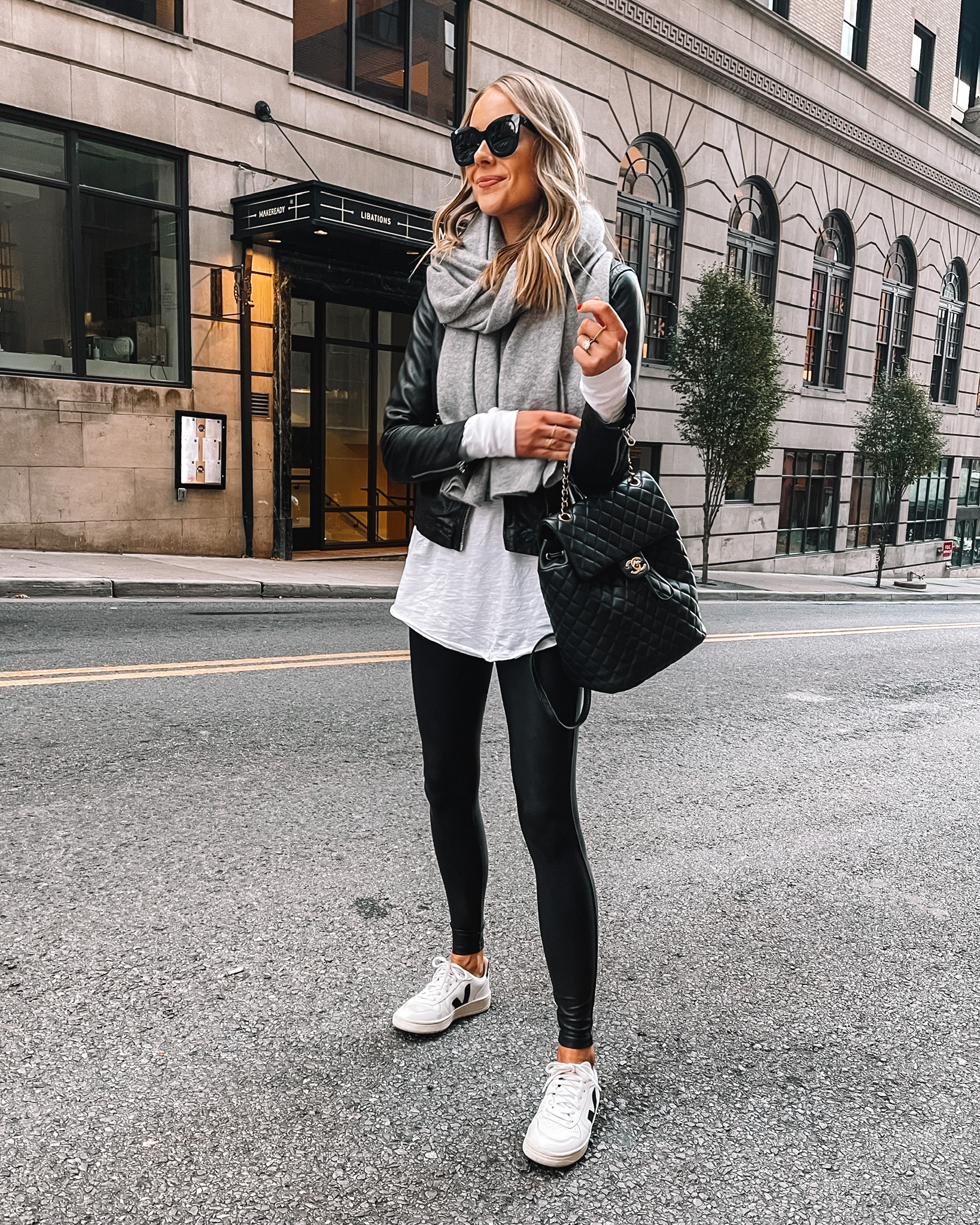 Weekly Top 5 
1. I'm not sure how much longer the Theragun will be on sale, but if you've ever had the urge to invest in one, now is the time! You can get it plus five different attachments for just $260 off of QVC right now, and it's more than worth it!
2. This layering tee has been a bestseller the past month and for good reason. I've been wearing it non-stop because it really is such a great, straightforward yet trendy long sleeve shirt from Free People. It goes with everything and is a great wardrobe addition!
3. This coat is the outfit, and it's on sale right now! Usually it sells for close to $550, but it's 40% off right now! I love that I barely have to add anything to it to make it a full look. It's an expensive piece, but one you will get your wear out of and that will stay in your coat closet for years.
4. I wrote a full review on my new favorite pair of Veja V-Lock sneakers this past week. I'd been wanting a pair of velcro Vejas for a while, but wanted to wait for the right color scheme and finally found them with these! They are my new go-to everyday sneaker right now.
5. This black leather jacket is another timeless investment piece you'll be so glad you added to your wardrobe. I wear mine at least once a week if not more, and I always get compliments on it because it really is the quintessential black leather moto jacket!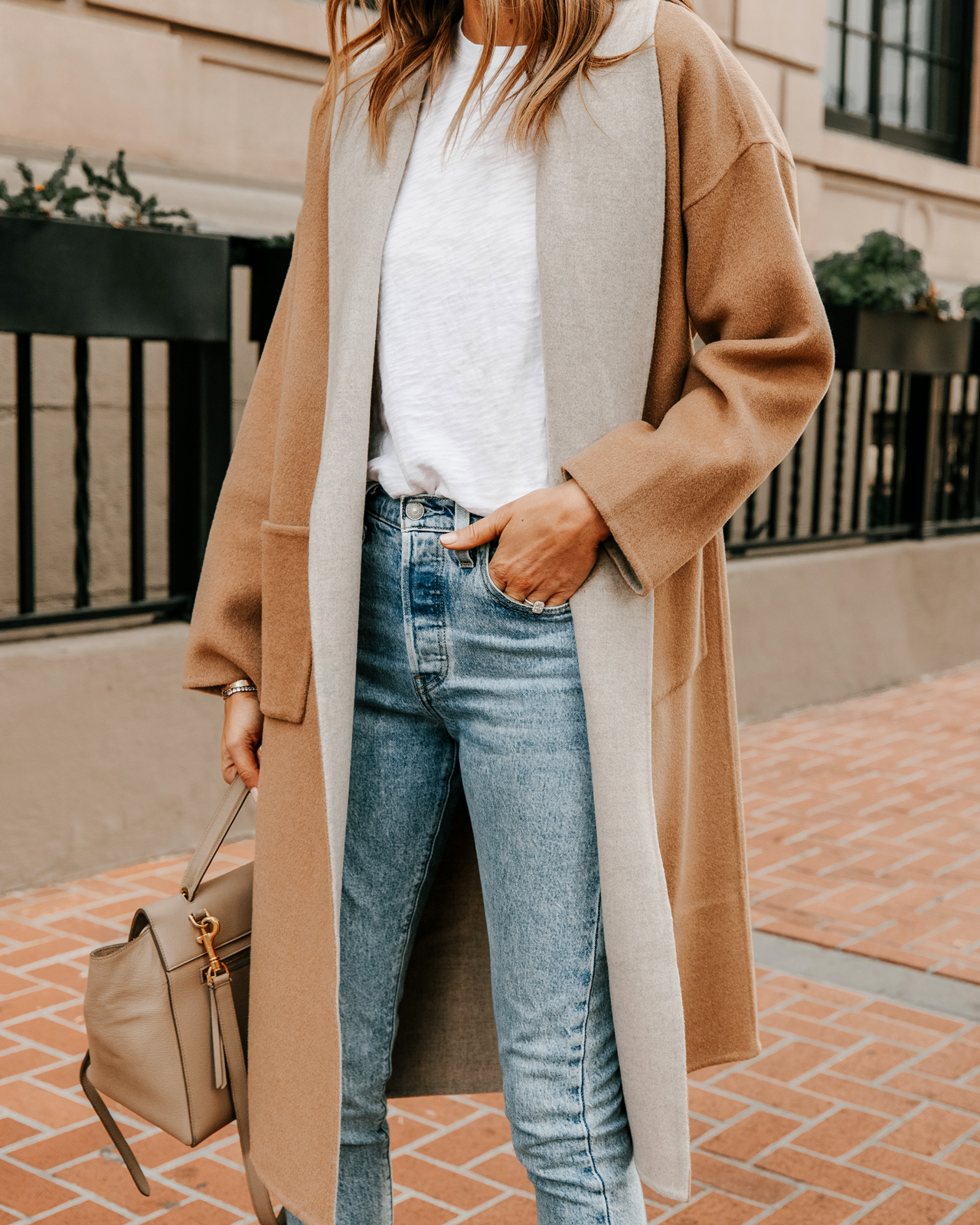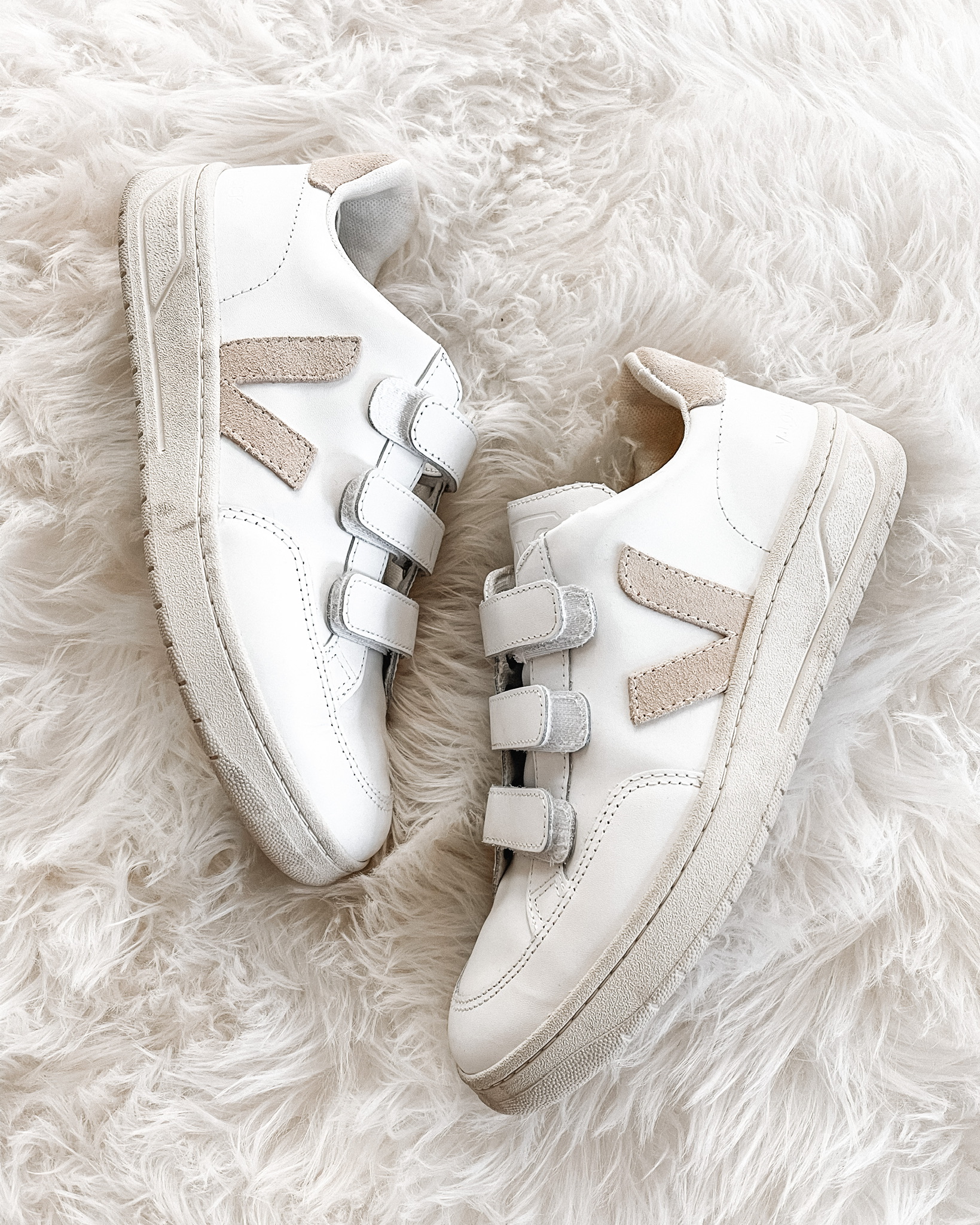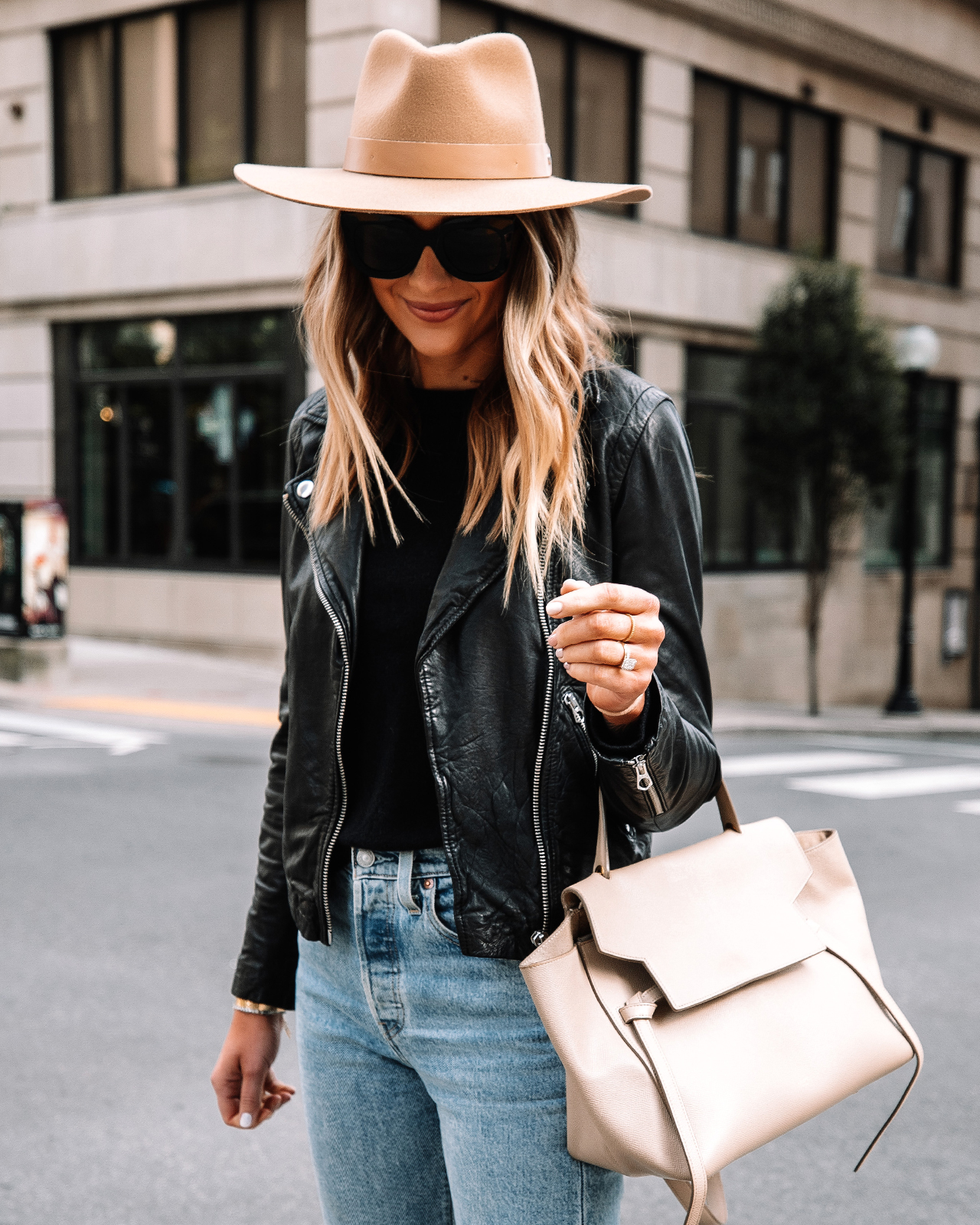 P.S.
1. Have you signed up for the Fashion Jackson newsletter yet? I share exclusive content, exciting announcements, and much more! Sign up here and get Fashion Jackson straight to your inbox!
2. My previous Amazon Drop collections have styles back in stock! Check out this post & this post for all the details in case you missed it the first time!
3. In the last Everyday FJ I shared my...
This post may contain affiliate links, meaning when you click the links and make a purchase, we receive a commission.