Everyday FJ is a weekly series where I round up all the content of the week plus questions and requests straight from my readers and share it all in one big post. Here you'll find answers about fashion, home, beauty and everything in between.
If you have a question or request, fill out the contact form or follow along on Instagram so you don't miss it when I put out an Everyday FJ content request!
Click the images to shop products directly.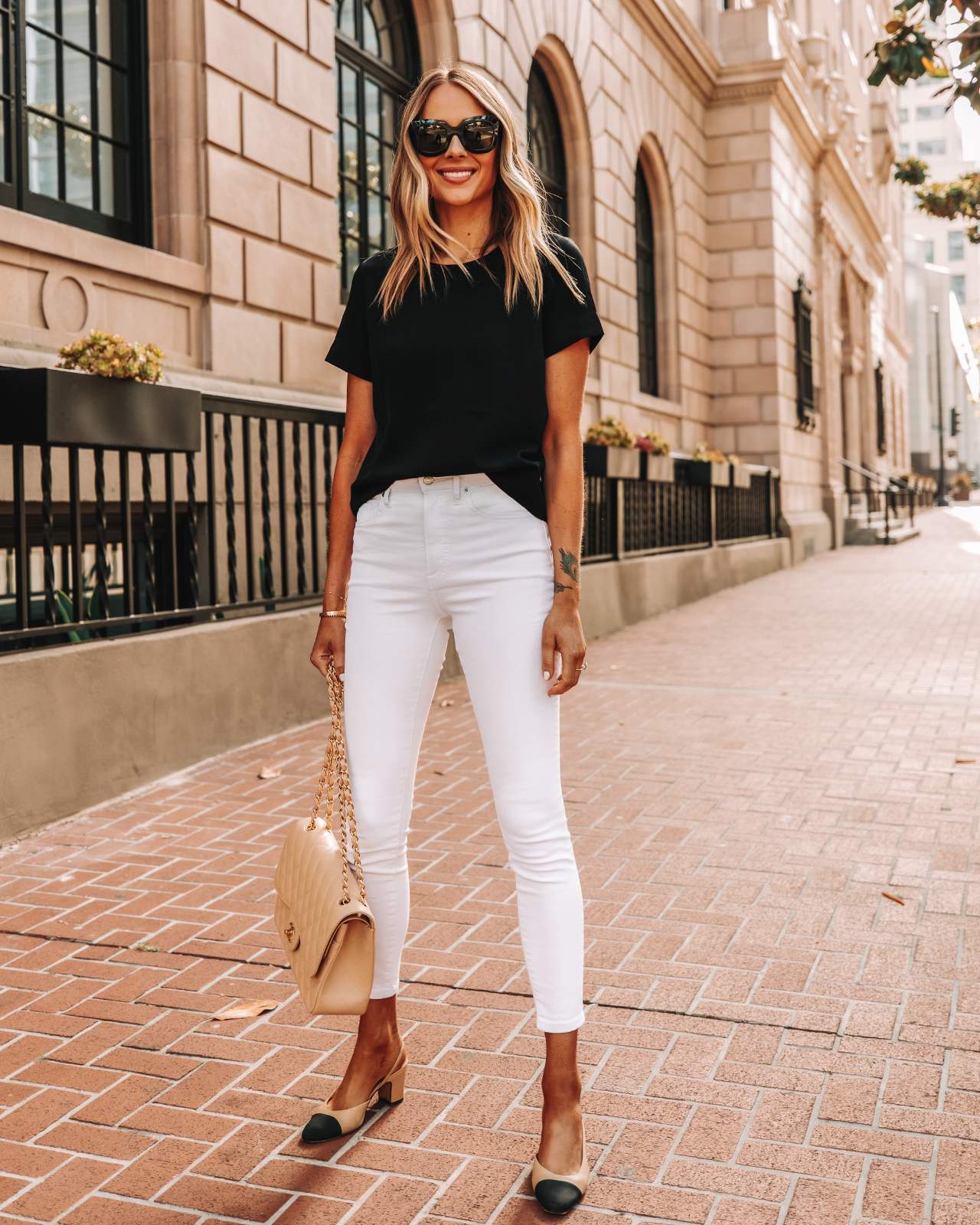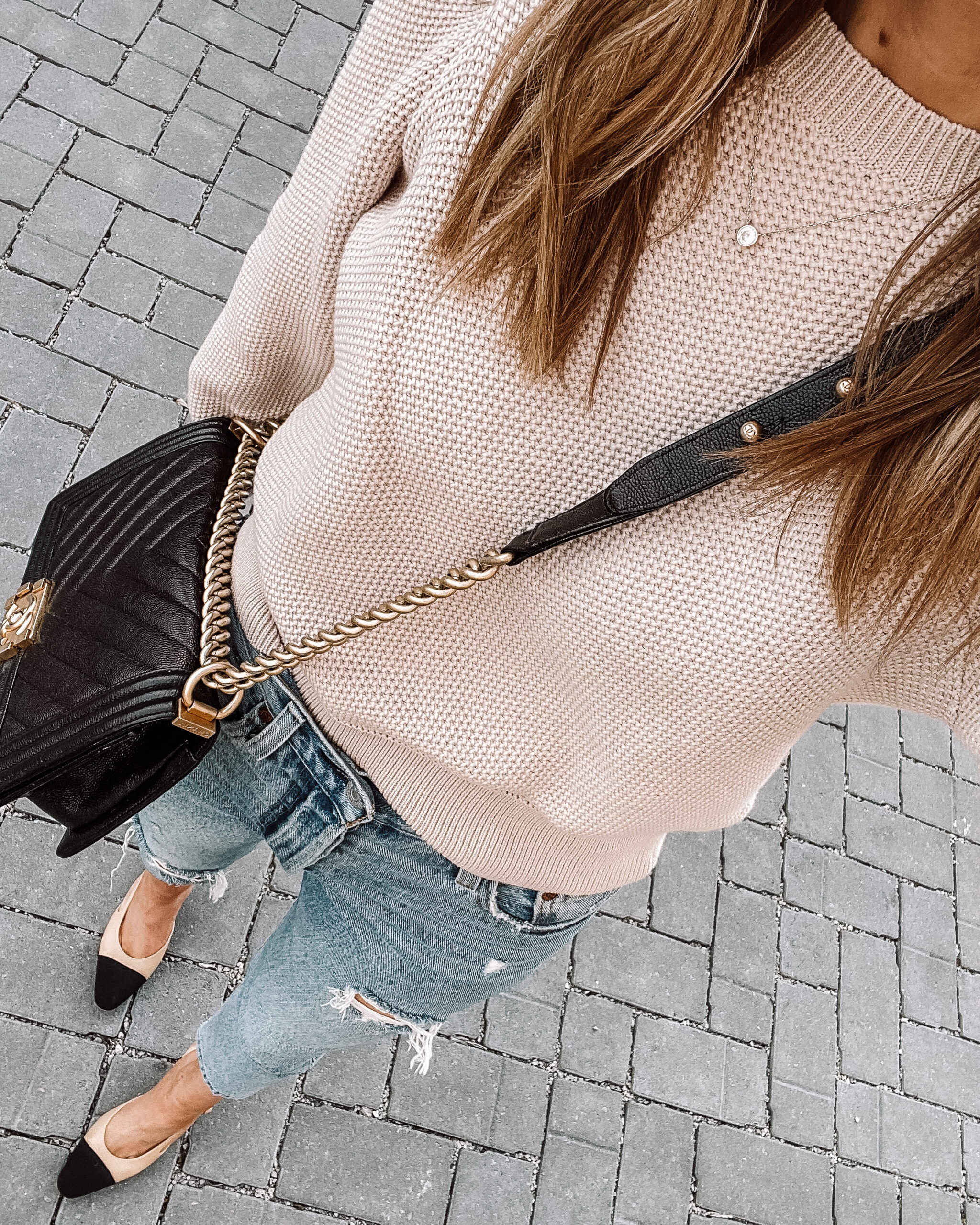 Links & Questions
1. Luggage - finally traveling
I've had a lot of different sets over the years (including Rimowa) and this set is still my hands down favorite.
2. A wooden tray rec for bathroom counter instead of marble
This one is under $15, or this one has 3 different stain options under $30
3. Hair dryer recommendations not as expensive as Dyson
I haven't used any of these because I love the Dyson, but this one, this one, this one, or this one.
4. Purse chain shortener tool you shared awhile ago 
Here! I love it for making longer straps the length I need to wear bags crossbody.
5. Fashionable sneakers on a budget
Definitely check out this post, but I would say this pair, this pair or this pair.
6. No show socks
I have these and they are the best I've found. They get better after wash/dry.
7. Best black jeans that don't fade?
This pair! Super comfortable and flattering too!
8. Neutral living room rug
This one is so pretty, this is a good jute option, this has a cool texture detail, this one is similar to my office rug.
9. Phone case sellers
I get all my cases from Casetify. The shipping is a little slow, but they have SO many options! My favorite is the bronze mirror.
10. Top 3 lipsticks or lip tints please
100% this one in The Painted Veil. This one in Very Victoria and this one in Pillow Talk.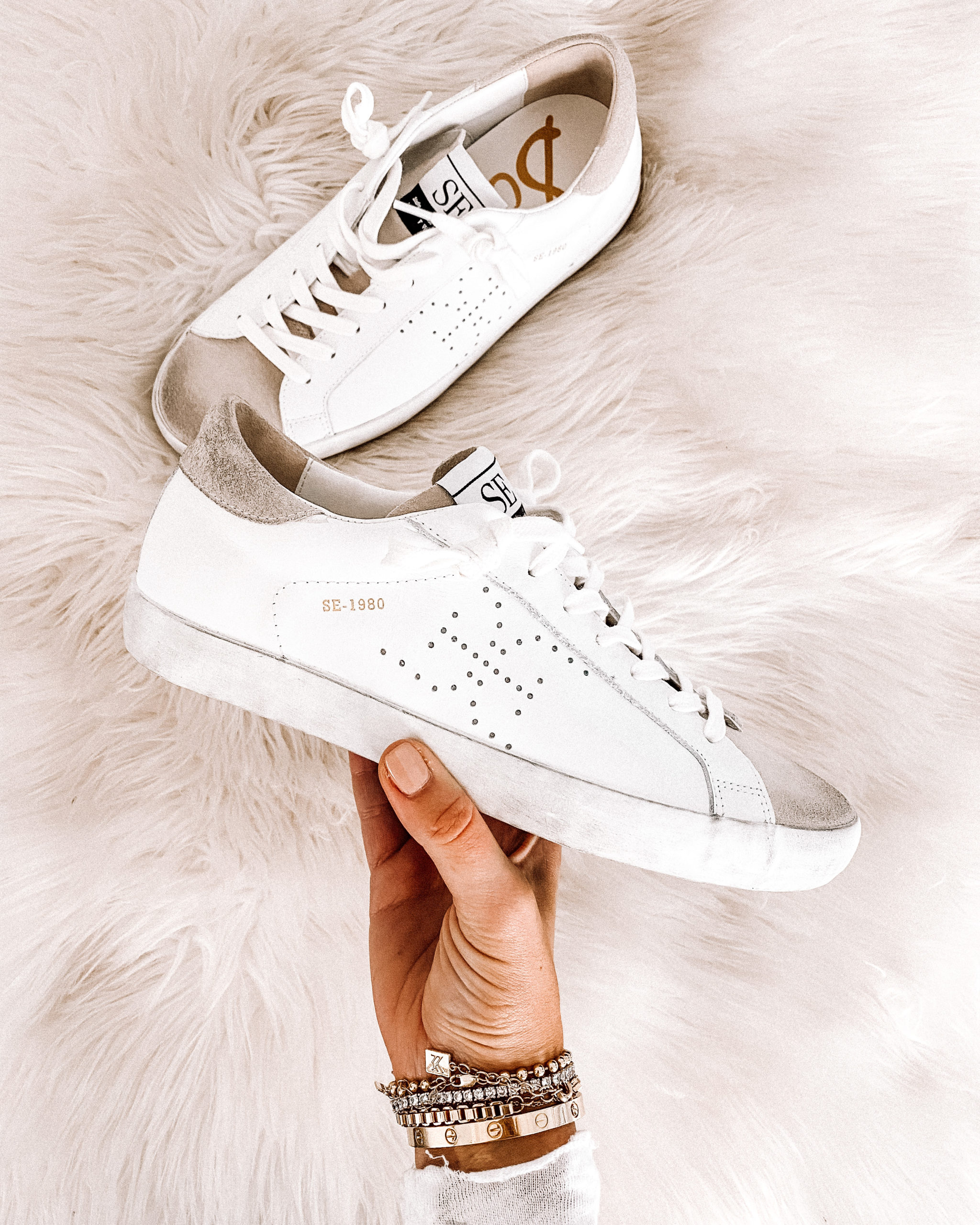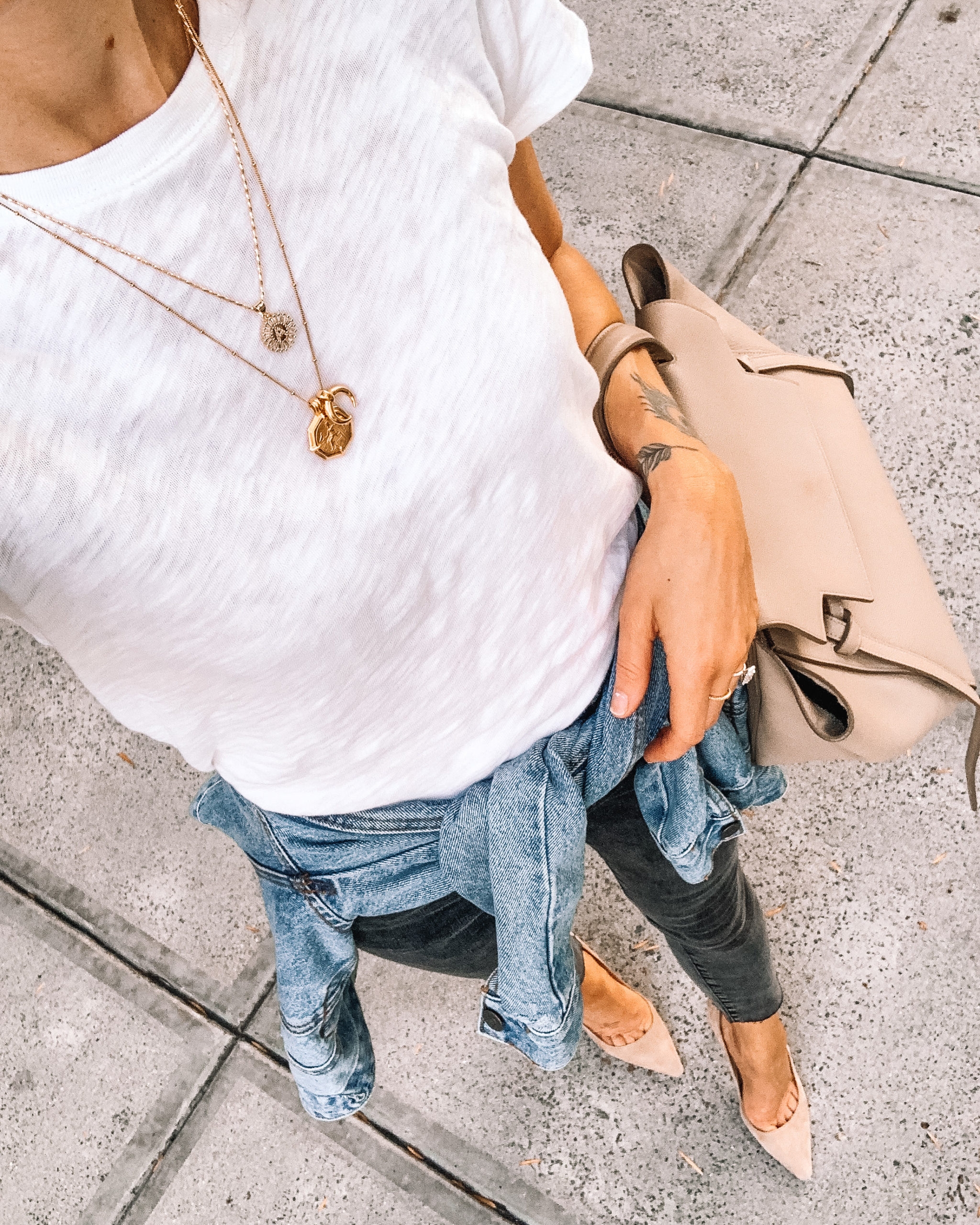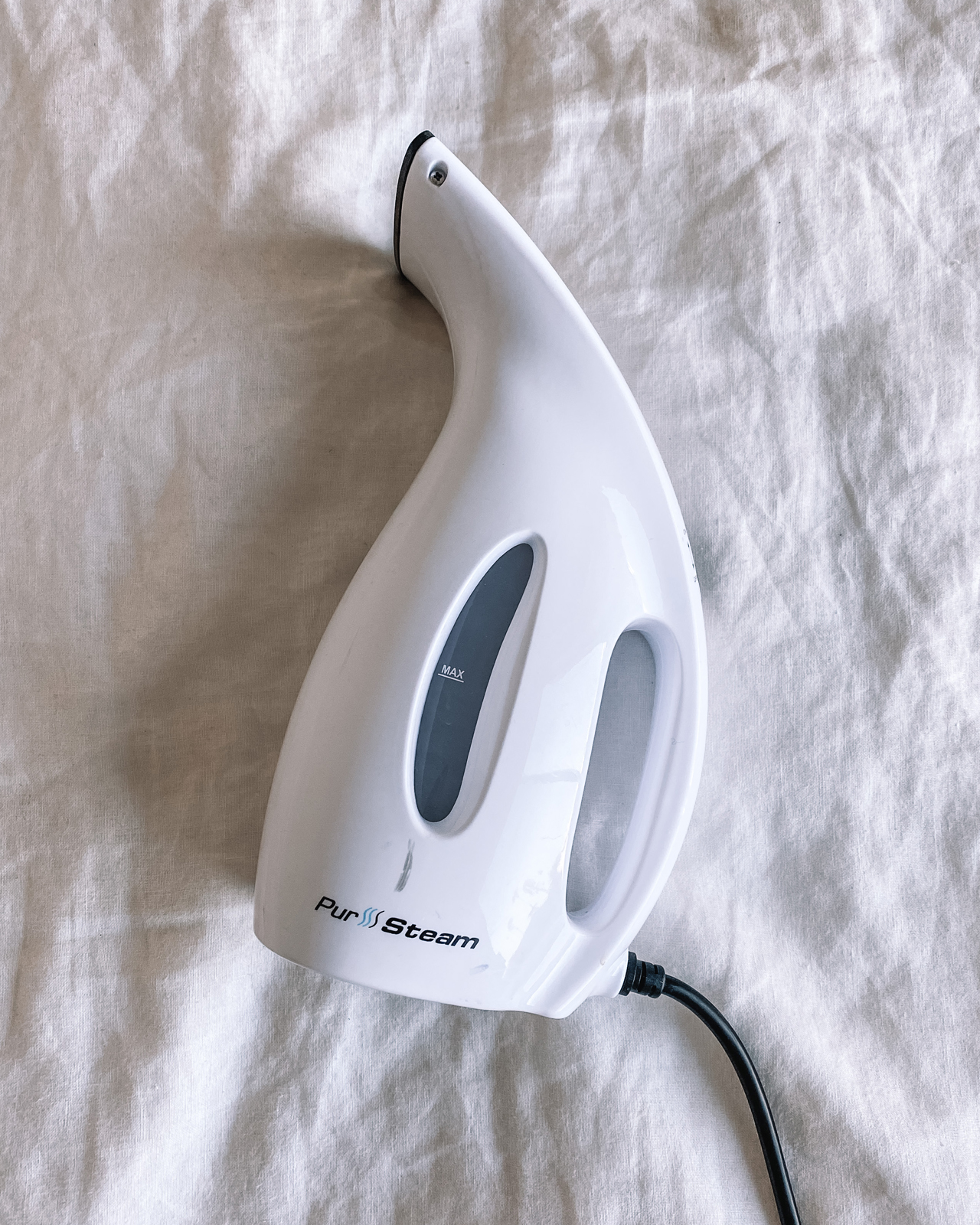 Links & Questions
Con't
11. Which Chanel bag do you recommend as a first one?
Something classic either in black or beige. Caviar leather (the most durable). I would say either the classic flap medium or jumbo.
12. White dresses for bridal showers and bachelorette weekend 
Lots of options here!
13. Basic t-shirts that aren't see through or look like undershirts 
This one has been my favorite white t-shirt for years. This one is a great alternative, but lighter (a little more sheer). I also love these!
14. The steamer
Not exactly sure the reference here, but this is my trusty travel steamer that I use at home because it's so good. We just got this in-home dry cleaning steamer machine that I'm so excited to set up!
15. What bed did you guys choose? 
We have the Tempurpedic Luxe-Breeze and its THE BEST BED EVER. It does take about 3 weeks to break in, but after that OH. MY. GOSH.
16. Spring fashion you're most looking forward to?
Honestly, just putting on "real clothes". I'm pretty much over lounge style and planning to get dressed in real outfits for the entire month of March. I'll be documenting the whole process too! Even something as simple as a great white t-shirt, jeans, and slides will make all the difference. But I'm always excited for easy dresses in the spring!
17. When and how did you start your journey in blogging and fashion? Lessons learned?
This post goes into detail about how I started, and this post goes into detail about what the job entails!
18. Best shaper for luxury bags?
I have these and they work so well!
19. When are you launching a new clothes collection? Love your style
Thank you! There are a few things in the works, so stay tuned!!!
20. Tanning drops 
I actually don't use tanning drops, I love this self-tanner, but I also want to try this one!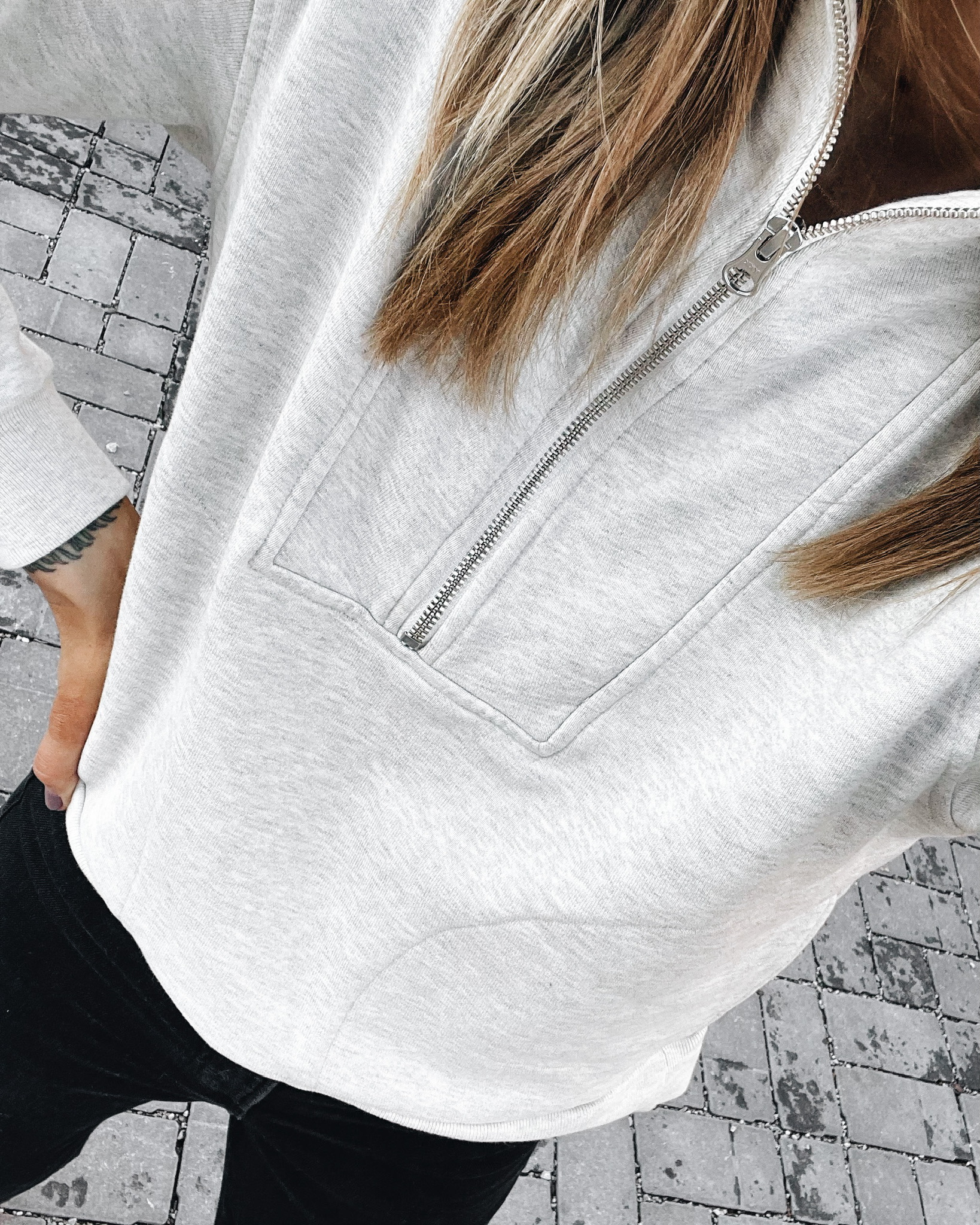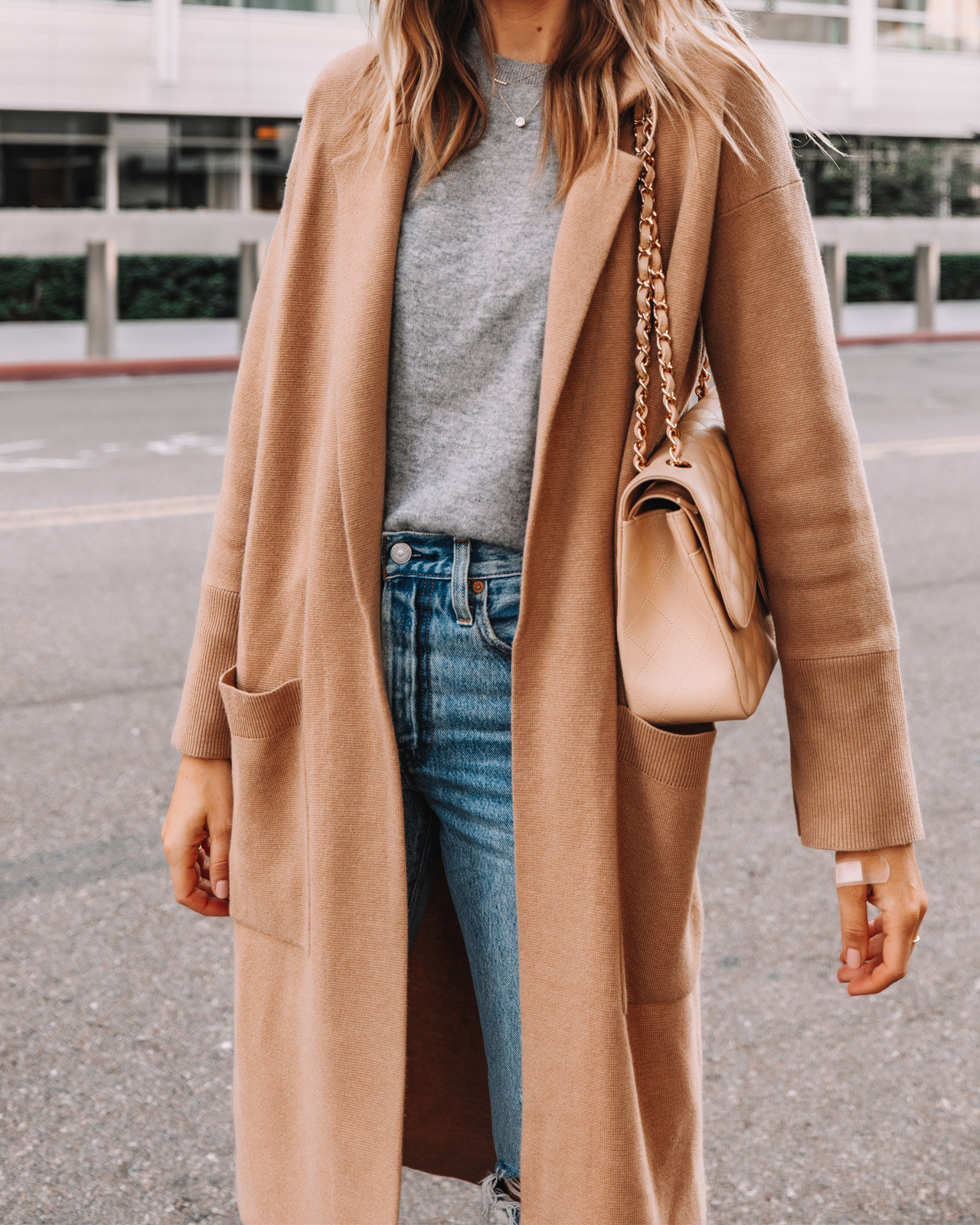 Weekly Top 5 
1. Everlane just introduced this half zip sweatshirt to their line-up that I can't get enough of. It's made of organic French terry material that gives it a premium feel minus the premium price tag. It's just $60 and features a versatile zip neckline, dropped shoulders, and a relaxed fit, making it perfect to wear at home or out and about!
2. The camel coatigan from J.Crew is one of my best purchases of all time and it's on sale right now! It's the perfect layering piece that rests somewhere between a winter coat and a cozy cardigan, hence the name coatigan. I've worn it so much and will until it gets too warm outside!
3. I just received these sneakers this very week, but am already in deep love with them. They're a no-fuss, very straightforward white sneaker and amazing quality, too. I know I have 300 pairs of white sneakers (joking), but these Frye white sneakers could be my new go-to travel shoe!
4. Springtime=all the white denim. I love these Citizens of Humanity Charlotte High Rise Straight Jeans so much. They are incredibly flattering, not see-through, and effortless to pair with any sort of top and shoe. If you're in the market for a great pair of white jeans, I recommend these! I know sizes are limited, this pair is a great alternative and under $100!
5. I have been living in these joggers by The Drop on Amazon. I have them in the praline color and am amazed at how premium they look and feel for the price! They're super flattering, too so you can wear them out and about or deem them your WFH joggers. Either way, you definitely need a pair.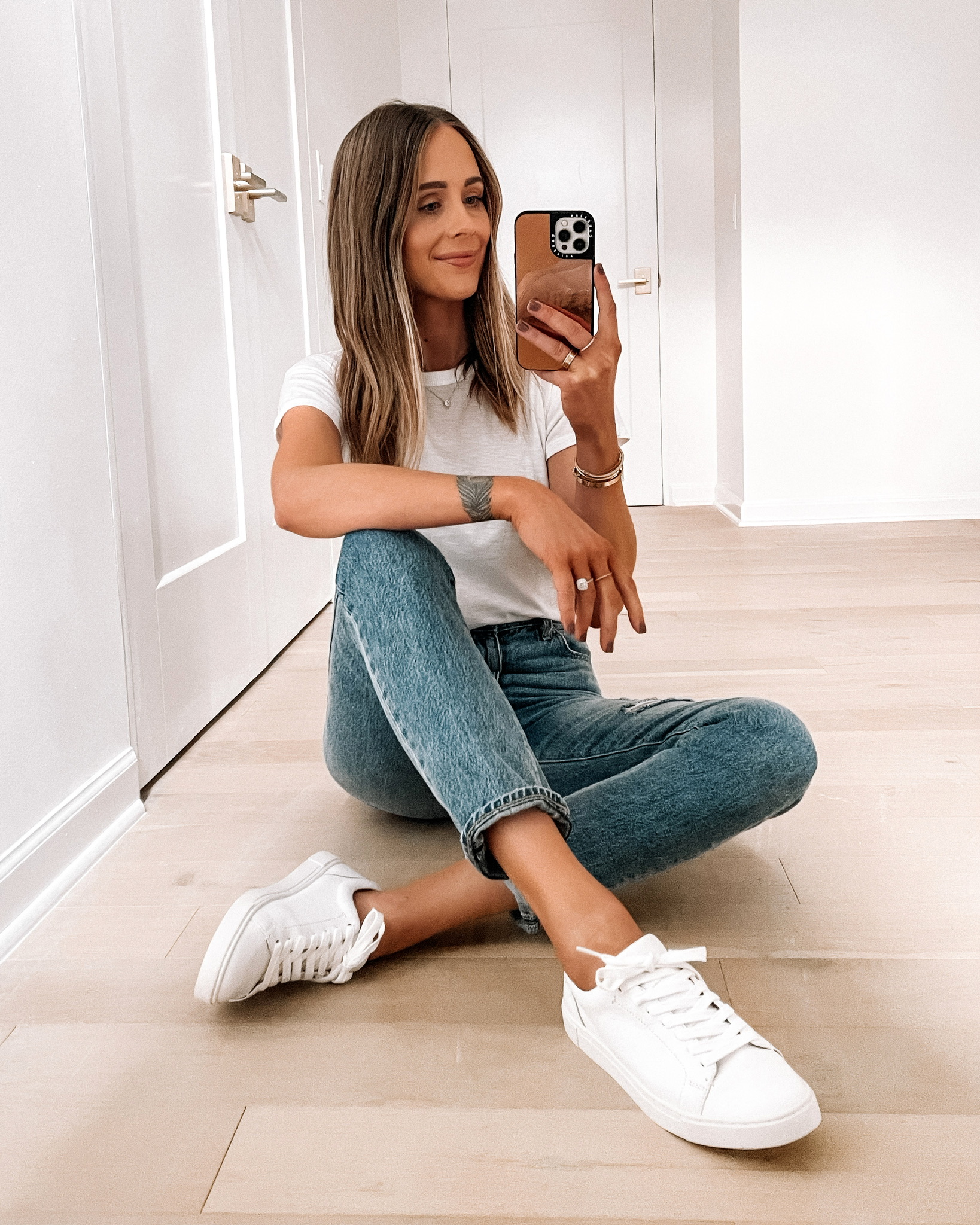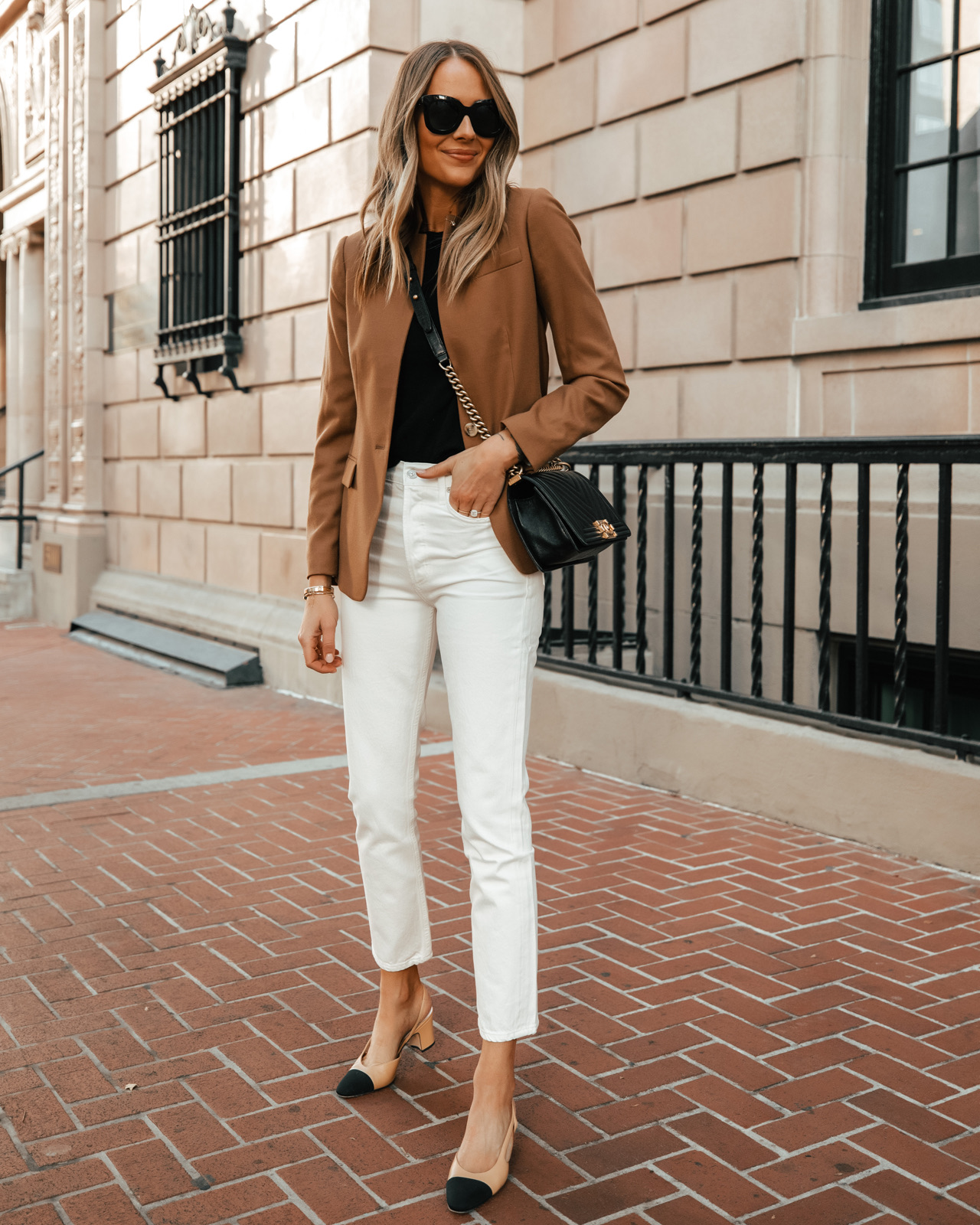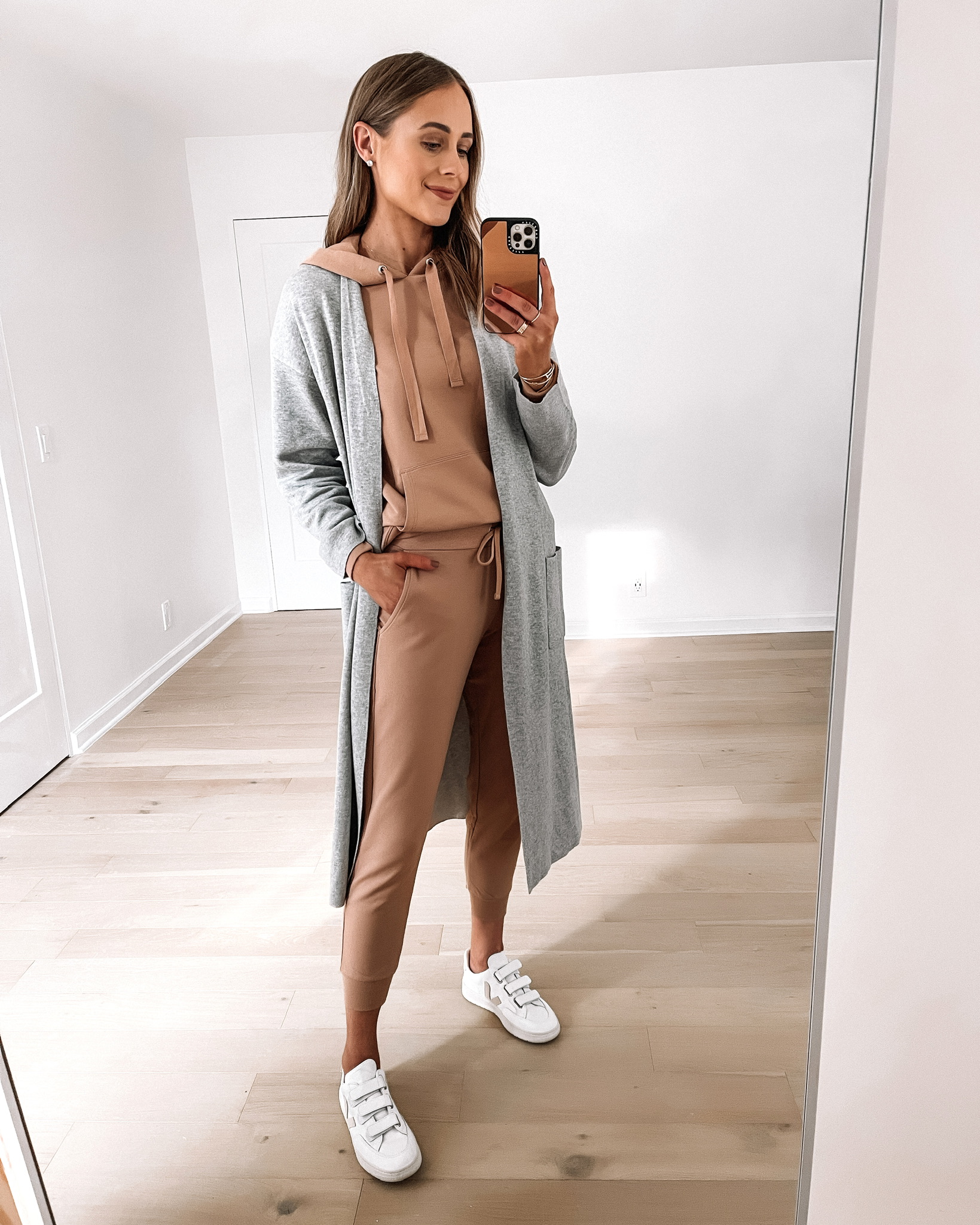 P.S.
1. Have you signed up for the Fashion Jackson newsletter yet? I share exclusive content, exciting announcements, and much more! Sign up here and get Fashion Jackson straight to your inbox!
2. My previous Amazon Drop collections have styles back in stock! Check out this post & this post for all the details in case you missed it the first time!
3. In the last Everyday FJ I shared my...
This post may contain affiliate links, meaning when you click the links and make a purchase, we receive a commission.