Welcome to the weekly Everyday FJ series. Here I'll be sharing a little bit of everything; home updates, life updates, travel plans, what I'm shopping for, Nashville spots I've tried, discount codes, and really anything from the week that you guys might be interested in. I got a lot of requests with what you would like to see here, and it is actually helping me for future blog posts. I wanted this series to just be a true "everyday FJ" anything and everything. As always thank you so much for your support and following along, I truly appreciate you all. If you have a question or request, fill out the contact form or follow along on Instagram and send me a DM!
Click the images to shop products directly. Featured image details here.
Recently
House Renovation Updates
We had a delay in the exterior paint due to rain mid-week. They power washed on Monday/Tuesday and were suppose to start painting Thursday, but it rained that day and night. So now they are coming Monday to prime (pending rain), and then I'm going to swatch Benjamin Moore Edgecomb Grey and Classic Grey to determine which one we are going with. Right now its too hard to get a good read because the red brick is exposed and making the colors read a little pink The contrast trim will be Benjamin Moore Onyx.
The family room, Will's office, and our closet will also be painted this upcoming week! So great news, I'll FINALLY have a closet again and can't wait to get it organized!
The fireplace in our family room is basically done! I'm having my friend Emily come out soon and she is going to put texture on the fireplace and really make it stand out! We also need to order some fireplace balls, and then it will be complete!
Travel
Heading to Dallas this Tuesday for a quick trip to visit on of my best friends for the week! After that I'll be home for a week and then back to San Diego for work again!
Shopping
13 pieces for fall that I'm loving! These joggers look so cozy and this mittens are so fun!
You know camel and black are my signature colors and all of these pieces are so good. Almost everything is under $100!
This sweatshirt from my Fall Capsule Wardrobe is 50% off right now and I featured so ways to wear it here!
Chunky cardigans have been a big trend this season and these 9 styles are great options if you're looking!
Nashville
Thursday night Will and I had an impromptu date night at Earnest Bar & Hideaway in WeHo and it was SO GOOD! The atmosphere is really cool; dark, moody, and full of unique decor. We actually just had a lot of the starters and salads and enjoyed them all! The poutine and tuna crudo were my favorites. I'm definitely going to head back and try their brunch!
Watching/Listening/Reading
We finished/are caught up on American Rust (there are 8 episodes so far). Its a little slow, so I'm hoping it picks up! In the meantime I'm going to start Mare of Easttown and I'll probably watch that on my own.
Book updates! It was a busy week so I haven't done as much reading as I'd like, but I did start The Last Thing He Told Me last night! I'll prob finish it during my trip to Dallas next week, and then I'm going to start The Midnight Library! I'll leave the reader recs here in case you missed them last week! Verity (read & loved) It Ends with Us, The Midnight Library, The Seven Husbands of Evelyn Hugo, Ugly Love, Behind Her Eyes, The Silent Patient, The Turn of the Key, November 9, Pretty Things, & Local Woman Missing.
Weekly Top 5
Click the images to shop outfits directly.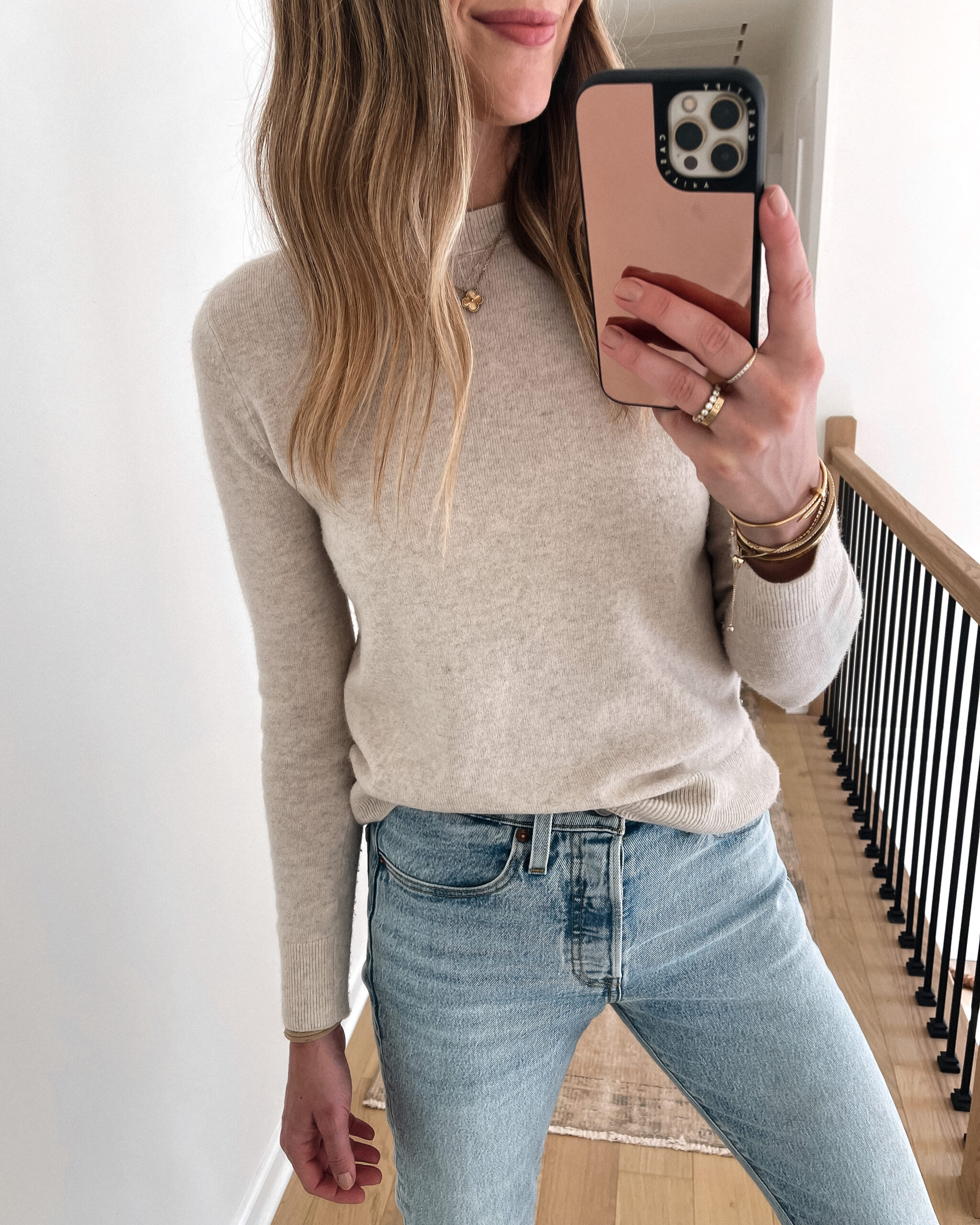 1. Cashmere Blend Sweater: I got this sweater during the Nordstrom Anniversary sale and featured it in my Fall Capsule Wardrobe. It's a great staple to have for the fall/winter season. I love that it can be worn on its own while its warmer out, but then layered under coats/jackets and scarves into winter. I don't find it itchy at all and its a really nice quality. Plus right now its 40% off! Fits TTS; I wear an XS.
2. Black Bodysuit: I got this mockneck bodysuit a few weeks ago and found it to be such a good basic staple for fall. Easy to dress up like I did above for a fall date night, but it can easily be layered under a sweater/sweatshirt or jackets with jeans and sneakers for a casual fall weekend look. If bodysuits bug you, this one is comfortable, but my trick is you can just tuck it in like a shirt and not us the closure if that's uncomfortable to you! Fits TTS; wearing a small.
3. Coatigan: The staple of the season! If you don't have a coatigan yet, what are you waiting for?! This one from Mango is back in stock and the one I prefer to wear as it gets colder because its a heavier weight. This is a great cozy layering piece so don't be afraid to size up if needed!
4. Veja Sneakers: My favorite Veja sneakers of the moment. The velcro just makes everything simpler in the best way, and the pop of green on the back makes them for me. They have a slight platform to them; think elevated, not like a true platform. This is definitely a sneaker for every single season!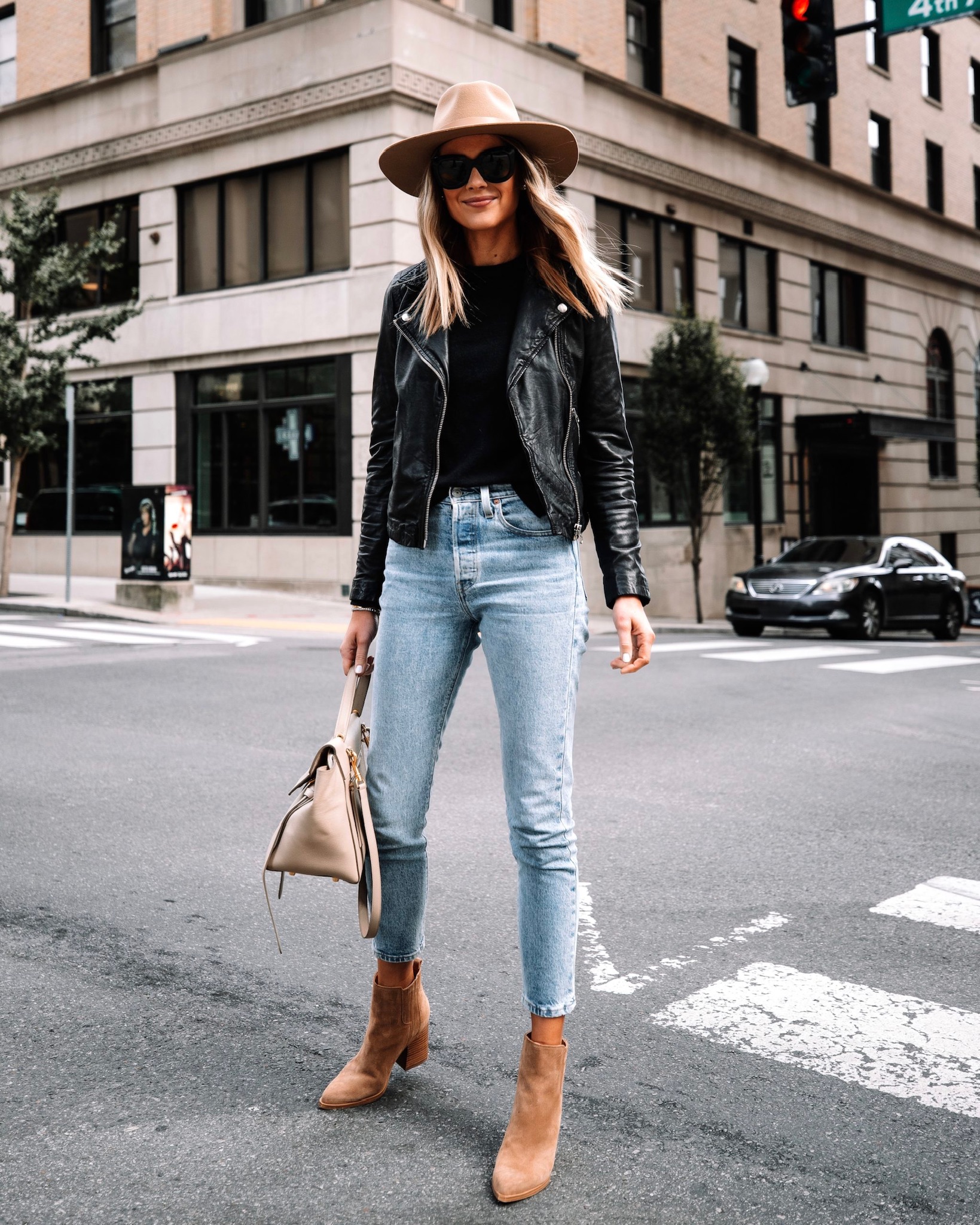 5. Levi's Jeans: My favorite non-ripped Levi's with stretch! They are so comfortable and fit TTS. I featured them in the fall capsule wardrobe so there are lots of fall outfit ideas. The light wash goes so well with all my favorite neutral pieces too. If you need a full review on Levi's and sizing check out this post!
P.S.
1. Have you signed up for the Fashion Jackson newsletter yet? I share exclusive content, exciting announcements, and much more! Sign up here and get Fashion Jackson straight to your inbox!
2. Want to shop my closet? Follow my Poshmark account here!
3. In the last Everyday FJ I shared my...
This post may contain affiliate links, meaning when you click the links and make a purchase, we receive a commission.