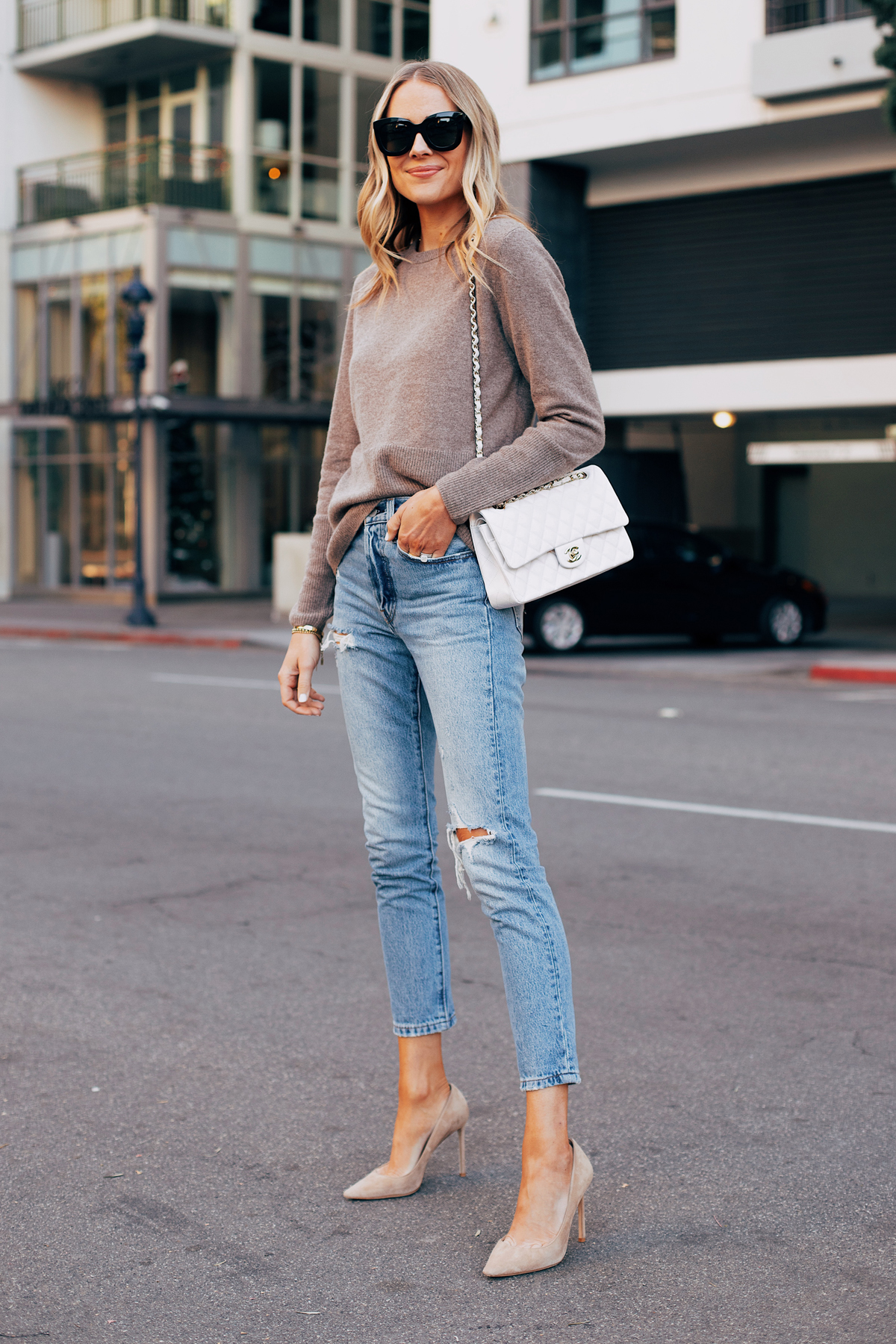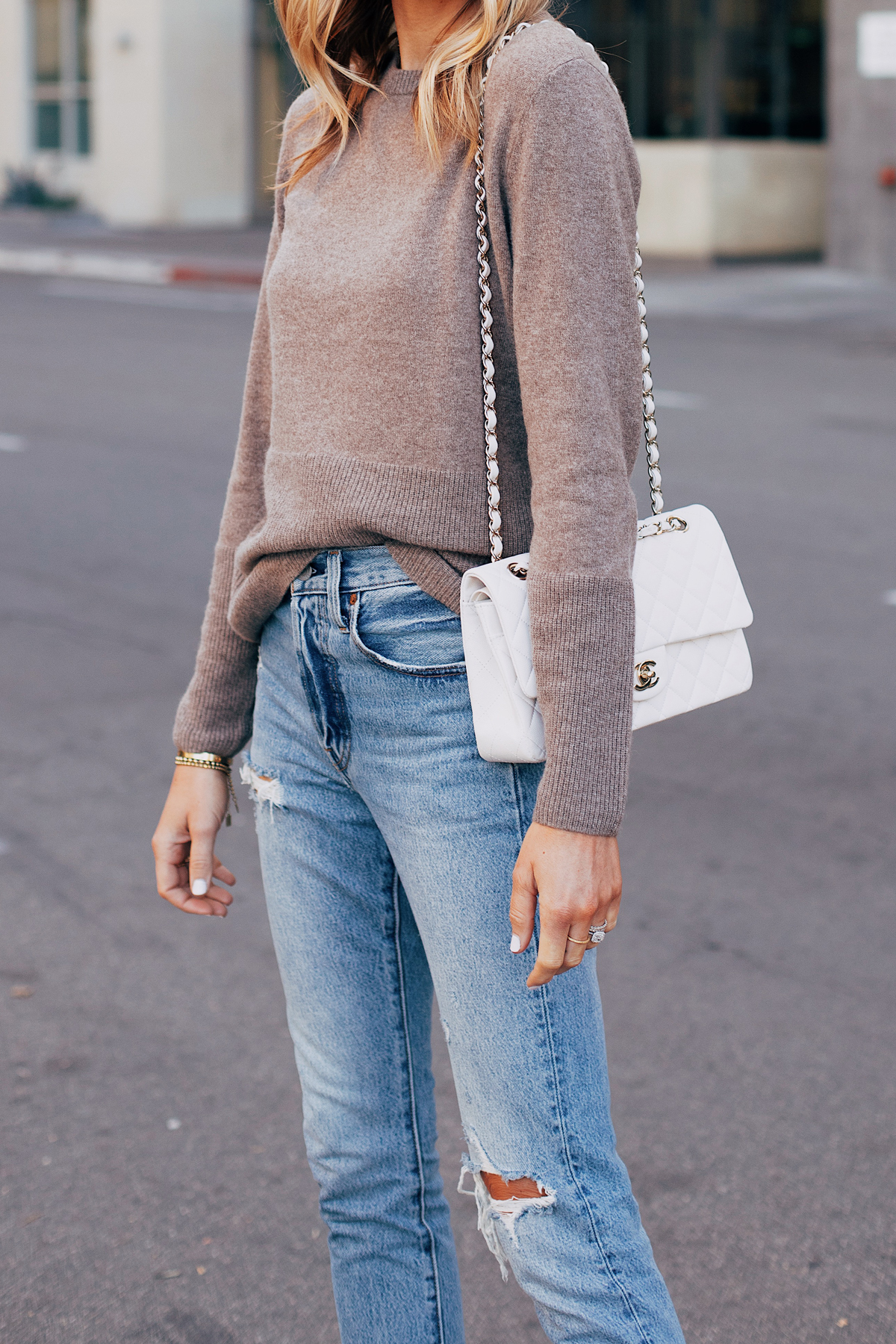 Raise your hand if you've ever had someone a bit older make a sarcastic comment about your ripped up blue jeans. "Hey, did you know you have holes in your pants?" and "Are we not paying you enough?" are two of my personal favorites. Truthfully, I can understand how it'd be hard for someone to understand why anyone would pay money for already-destroyed jeans, but it's a denim trend I love so much and hope never goes away!
If you've been reading my blog long enough, you know that I'm a true advocate for mixing high and low price points as well as high fashion with casual style. One of my favorite ways to accomplish that is by pairing my favorite pair of ripped 501 Levi's with sharp designer accessories that instantly elevate the look. For example, I paired this classic cashmere sweater with my ripped Levi's, the always-classic tan Jimmy Choo pumps, and the white Chanel handbag I treated myself to for my wedding! 
Just because you're wearing something casual and distressed on bottom, doesn't mean that you can't create a chic look by marrying it with designer shoes, bags, and more to really bring it to life. Here are some other jeans + designer accessories looks I've blogged about that you can shop for inspo!
Favorite Styles