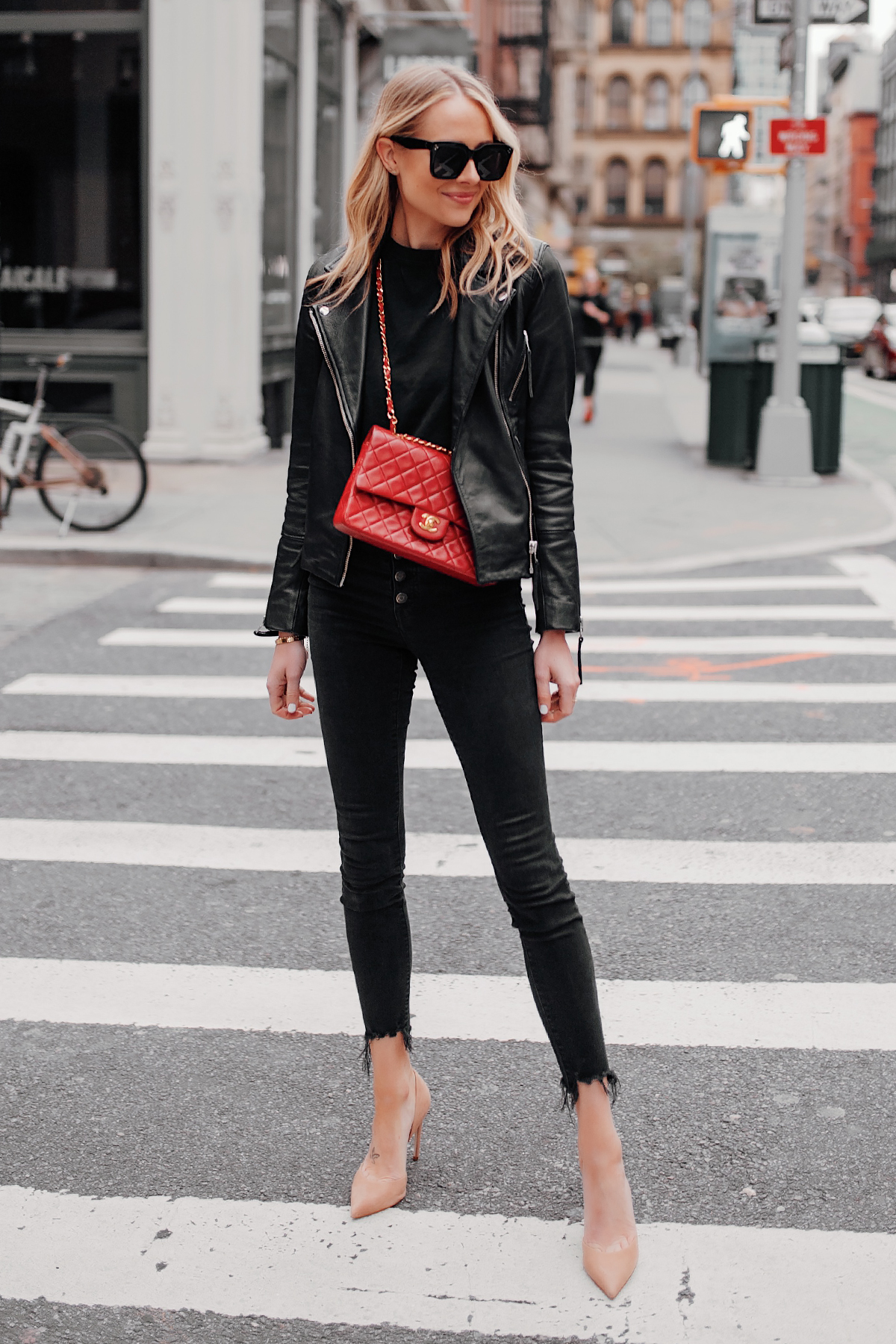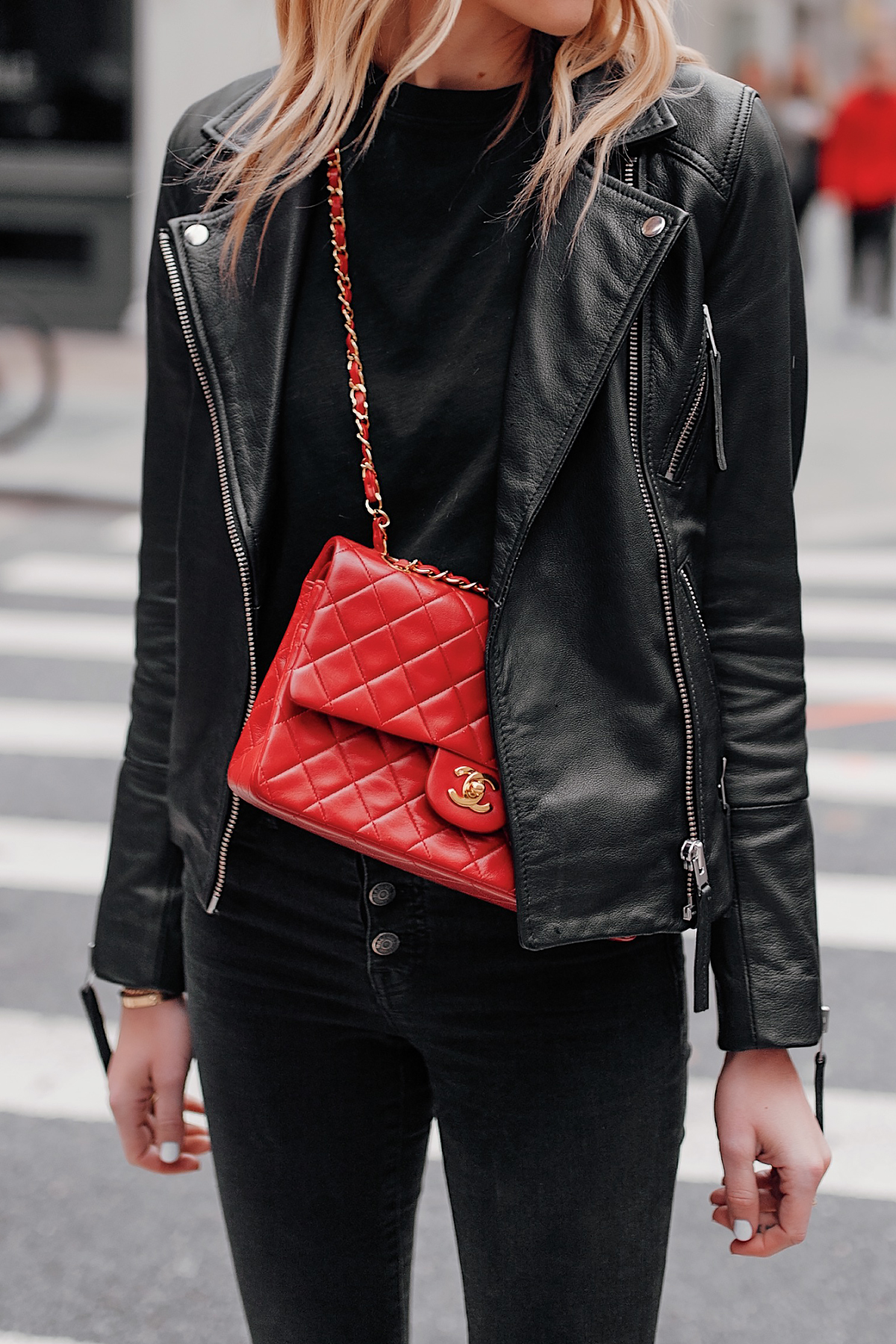 I love NYC. I know it's incredibly cliche to say, but it truly is the most magical, alive city. The energy New York City gives off is infectious, and every trip I make there is one to remember!
I spent the better part of this week there getting ready for 2020 planning (so many exciting things for the New Year — I can't wait to share them all with you!), and the weather was fall perfection so I knew my options for New York street style were endless. However, I ended up donning all black everything because nothing says fall in NYC like all black. 
Putting on black jeans with a black sweater and topping it off with a black leather jacket is so quintessential New York. I was a bit of a walking stereotype and loved every second of it! To make it pop a bit and add some color, I wore my red Chanel bag and offset the all-black with nude pumps, and voile! That's how you nail the unspoken New York dress code. Of course, the heels make this a bit more of a nighttime look, so throw on sneakers to make it a bit more casual and tackle the streets of SoHo for an all-day shopping spree in comfortable style!
NYC Street Style Essentials