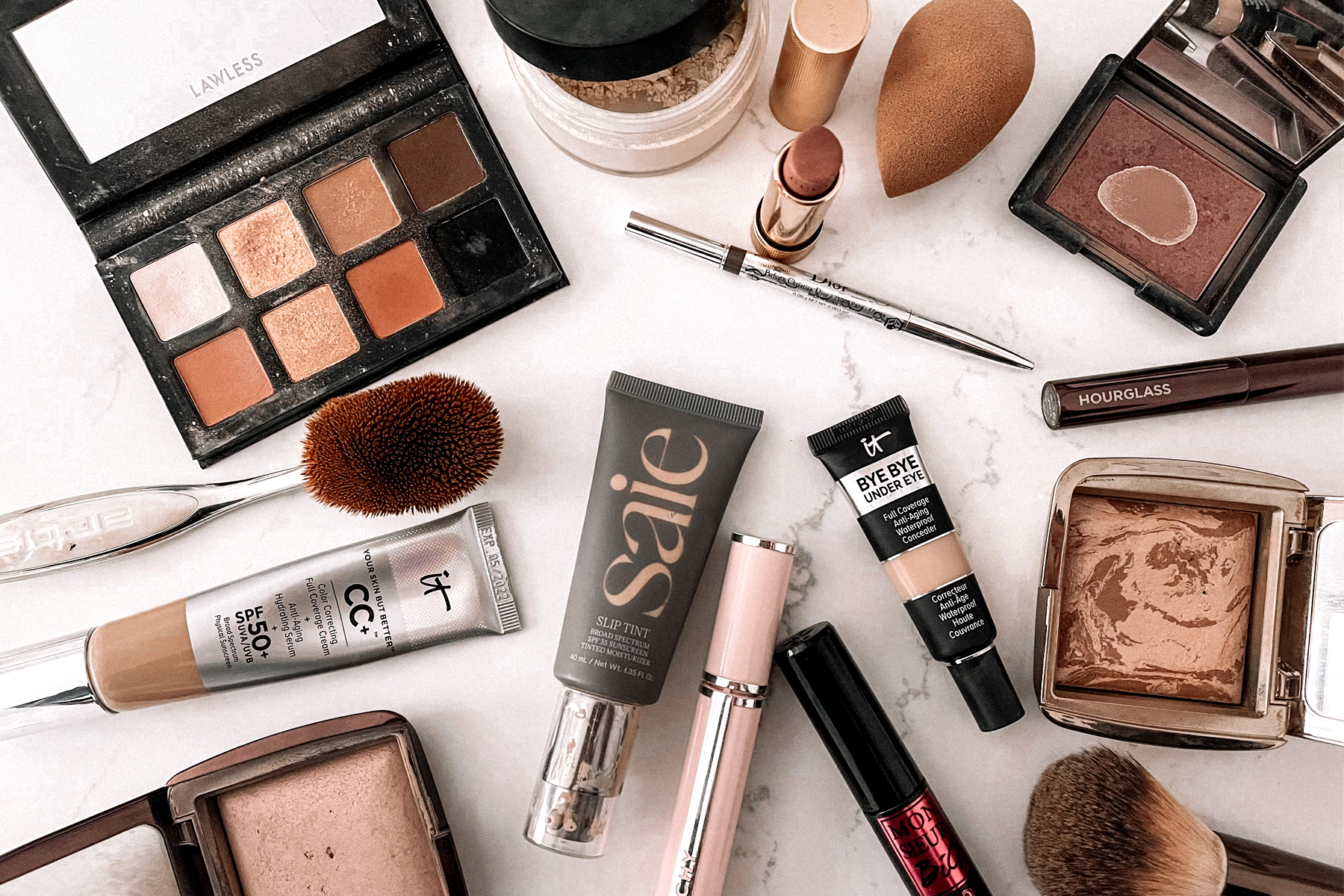 It's been a little while since I did my last Sephora Haul, so I figured this would be the best time since the Sephora Spring Savings Event is happening right now for Rouge, VIB and Insiders! Today I'm sharing my recent Sephora purchases, which includes re-buys and new beauty finds! I also shared on Instagram stories my current makeup routine; look for the "Sephora" highlight. Keep reading to find out all the details about my April Sephora Haul. 
What is the Sephora Spring Savings Event?
This is a time in which Sephora offers savings online to members of the Beauty Insider Program. All three tiers, Rouge, VIB and Insiders receive a discount. Some of the perks one receives when signed-up are discounts and promotions, free makeovers, etc. Don't miss out on this great excuse to splurge, restock your current favorites or discover something new! Use code OMGSPRING to redeem online! 
Rouge Members get 20% off purchases online from 4/9/21 - 4/19/21. Use code

OMGSPRING
VIB Members get 15% off purchases online from 4/13/21 - 4/19/21. Use code OMGSPRING
Insiders get 10% off purchases online from 4/15/20 - 4/19/21. Use code OMGSPRING
Not a Beauty Insider yet? What are you waiting for!? Learn more about the event and how to sign up by visiting Sephora (it's FREE to join)! Once you sign up you'll be eligible for discounts, promotions, birthday gifts, and so much more!  
P.S. Here's the correct order to apply your skincare and my most asked beauty questions!
Current Makeup Routine
As mentioned above I shared my current makeup routine on Instagram stories (saved in the Sephora highlight). Most of the products I use, I've been using for a while now, but there are a few new products I bought recently, and love!
Luxury Products
I always try and wait for a Sephora event to buy some of the higher ticket items. Thinking about Dyson products or elevating your skincare routine? Check out these luxury products and let me know what you get!
Favorite Skincare Products
I rarely stray from my skincare routine, so I have my tried-and-true products that I always use. Every now and then I like testing out new products, but this is normally the time when I stock up on my favorite skincare for the year.
Favorite Haircare Products
Similar to skincare, my haircare routine is pretty straight forward. I have found the products that work well for my hair type, and I stock up to save on the essentials.
Sephora Spring Savings Event
PRODUCT AND PROMOTION EXCLUSIONS
Promotion is not valid on The Ordinary products, MAC Cosmetics VIVA GLAM products, NUDESTIX Anti-Bacterial Hand Sanitizer Gel products. Clients are limited to the purchase of one dyson item and five Morphe items per SKU per transaction. Not valid on in-store services, previous purchases, purchases of gift cards, gift wrapping, packaging, taxes, or shipping and handling charges. Sephora Collection is also excluded from the Spring Savings discount, but remember, you'll get an even better discount, so you're not missing out!
This post may contain affiliate links, meaning when you click the links and make a purchase, we receive a commission.