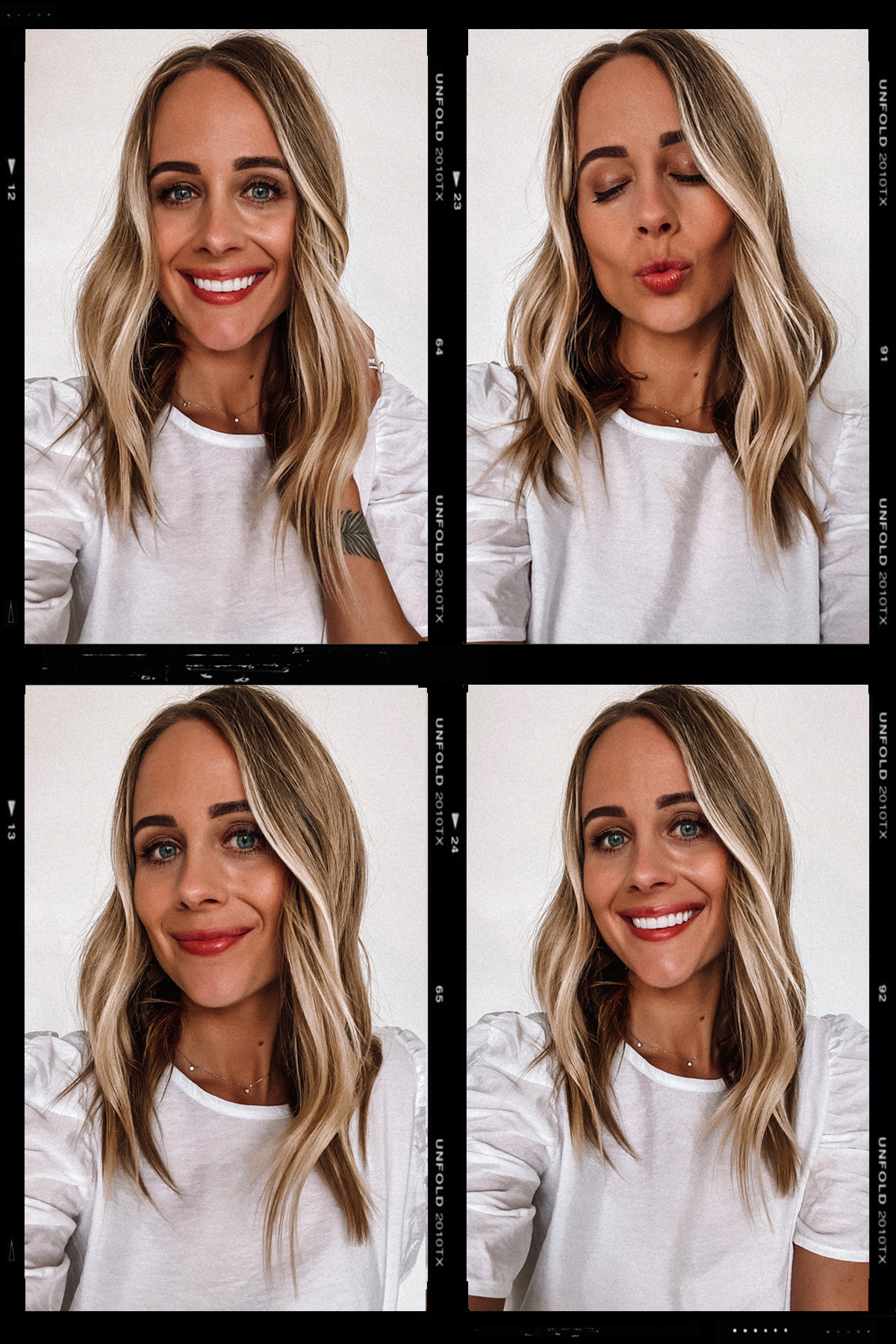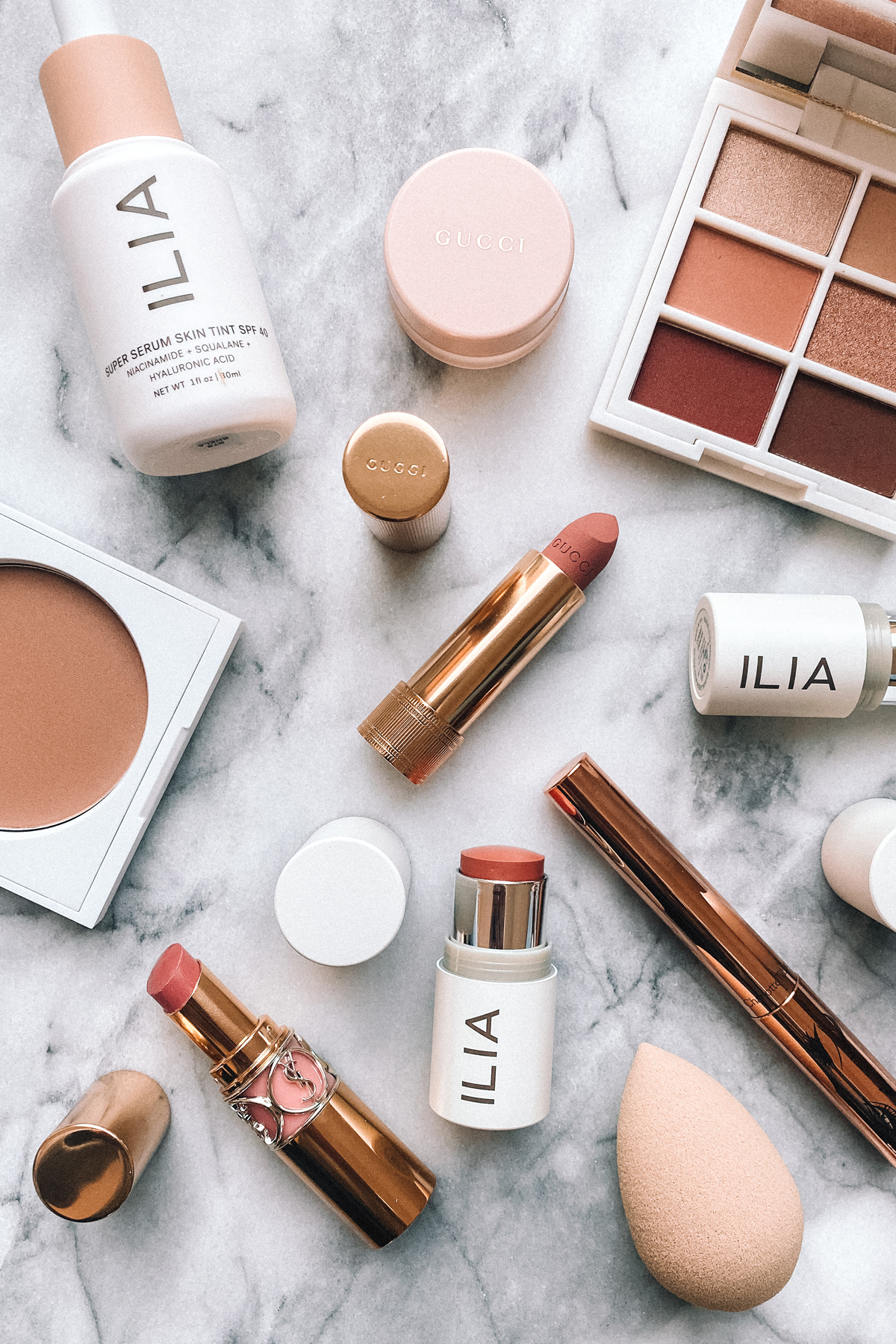 It's been a little while since I did my last Sephora Haul, so I figured this would be the best time since the Sephora Spring Savings Event is happening right now for Rouge and VIB members! (Insiders begins on 4/23/20). Today I'm sharing everything I bought from Sephora during the month of April, which includes restocking items and new clean beauty finds! I also shared on Instagram stories talking through each product I got; look for the "Sephora" highlight. Keep reading to find out all the details about my April Sephora Haul. 
What is the Sephora Spring Savings Event?
This is a time in which Sephora offers savings online to members of the Beauty Insider Program. All three tiers, Rouge, VIB and Insiders receive a discount. Some of the perks one receives when signed-up are discounts and promotions, free makeovers, etc. Don't miss out on this great excuse to splurge, restock your current favorites or discover something new! Use code SPRINGSAVE to redeem online! 
Rouge Members get 20% off purchases online from 4/17/20 - 5/1/20. Use code

SPRINGSAVE
VIB Members get 15% off purchases online from 4/21/20 - 4/29/20. Use code SPRINGSAVE
Insiders get 10% off purchases online from 4/23/20 - 4/27/20. Use code SPRINGSAVE
Not a Beauty Insider yet? What are you waiting for!? Learn more about the event and how to sign up by visiting Sephora (it's FREE to join)! Once you sign up you'll be eligible for discounts, promotions, birthday gifts, and so much more!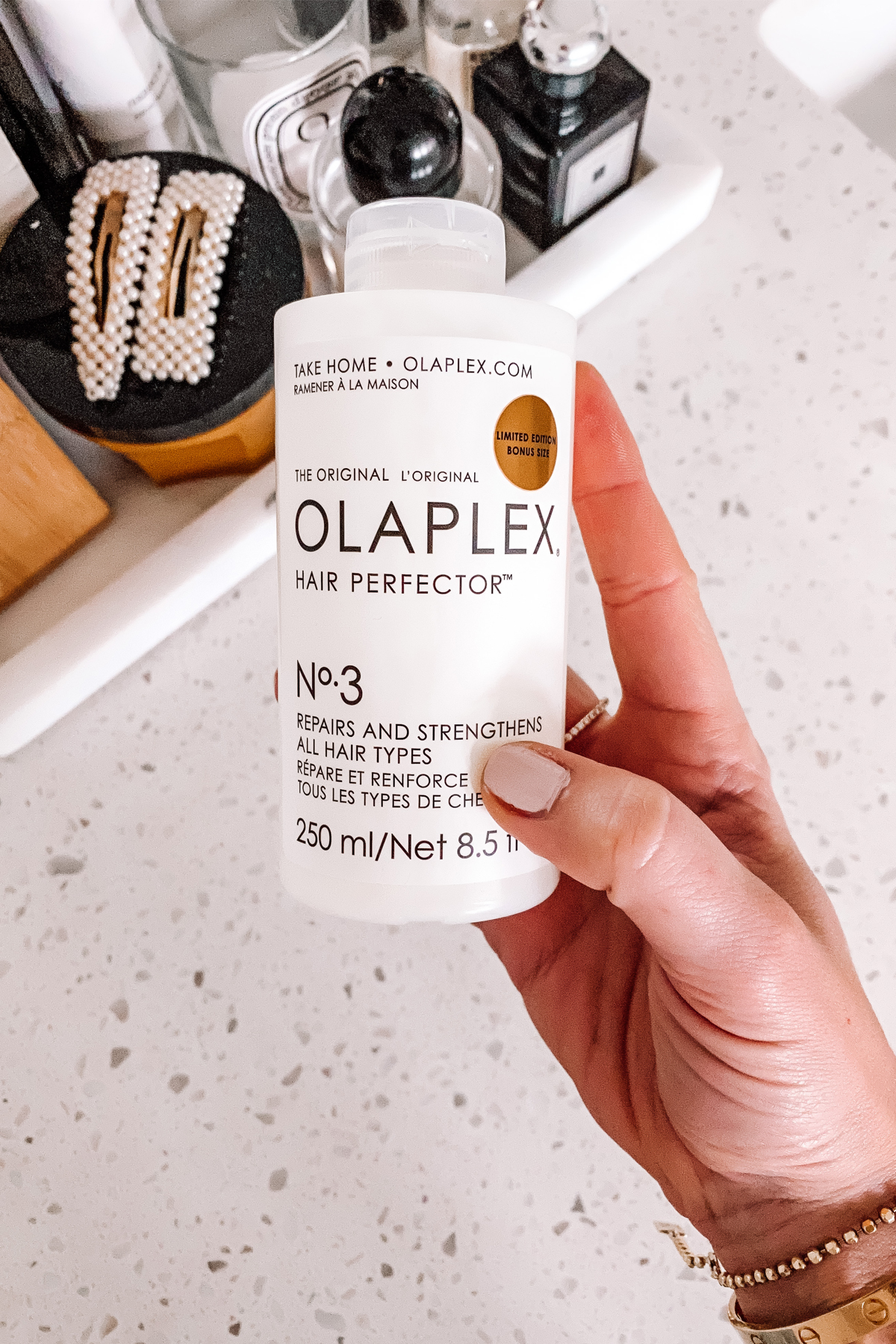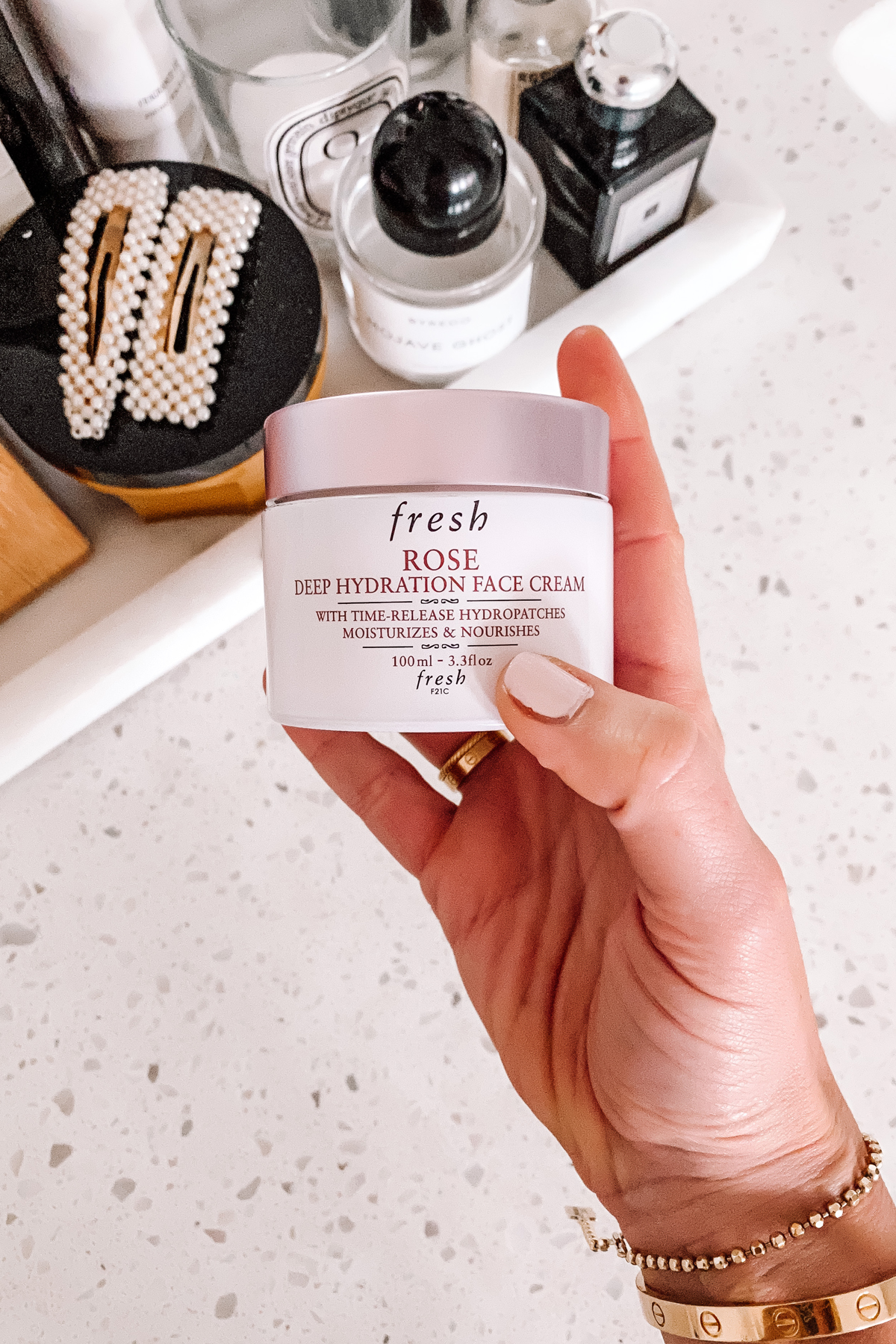 Olaplex No. 3 Hair Perfector
I've been using the Olaplex brand for well over a year now, and it has continued to be one of my favorites! The hair perfector is a concentrated treatment that strengthens the hair from within, reducing breakage and improving its look and feel. I use this about 1-2 times a week and immediately notice a difference. I typically apply to my hair about 10 min before showering then rinse and follow with the shampoo and conditioner and my hair feels incredible. This treatment is paraben free, sulfate free, and phthalate free.
Fresh Rose & Hyaluronic Acid Deep Hydration Moisturizer
This is a new product for me to try out that was recommended by one of my girlfriends. I've always been a fan of the Fresh line, so I was excited to try something new! The Rose & Hyaluronic Acid Deep Hydration Moisturizer is an advanced gel cream that delivers up to 24 hours of intense hydration powered by a combo of hyaluronic acids and time-release hydropatches for petal-soft skin. I've been slowly adding this into my evening skincare routine and loving it so far!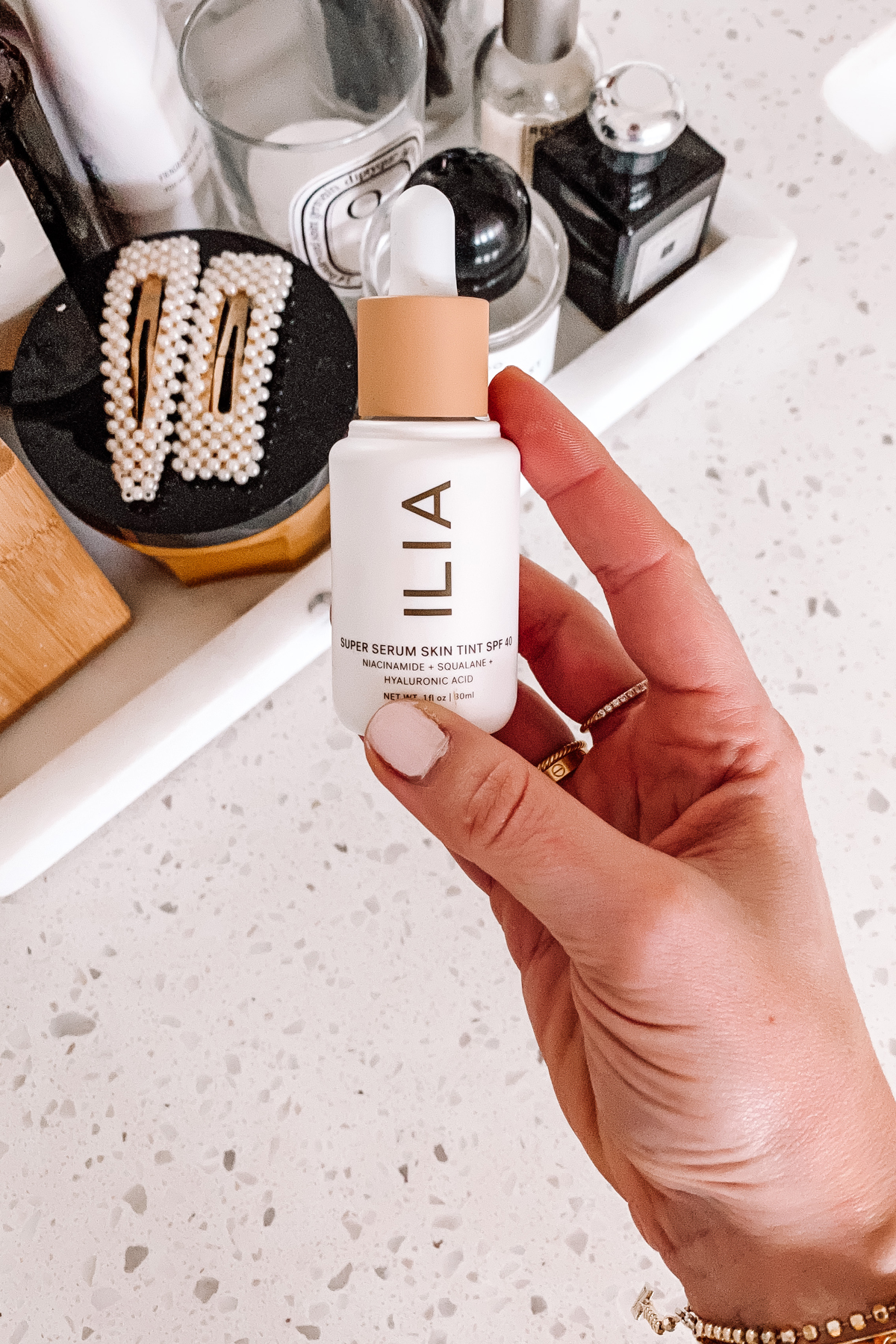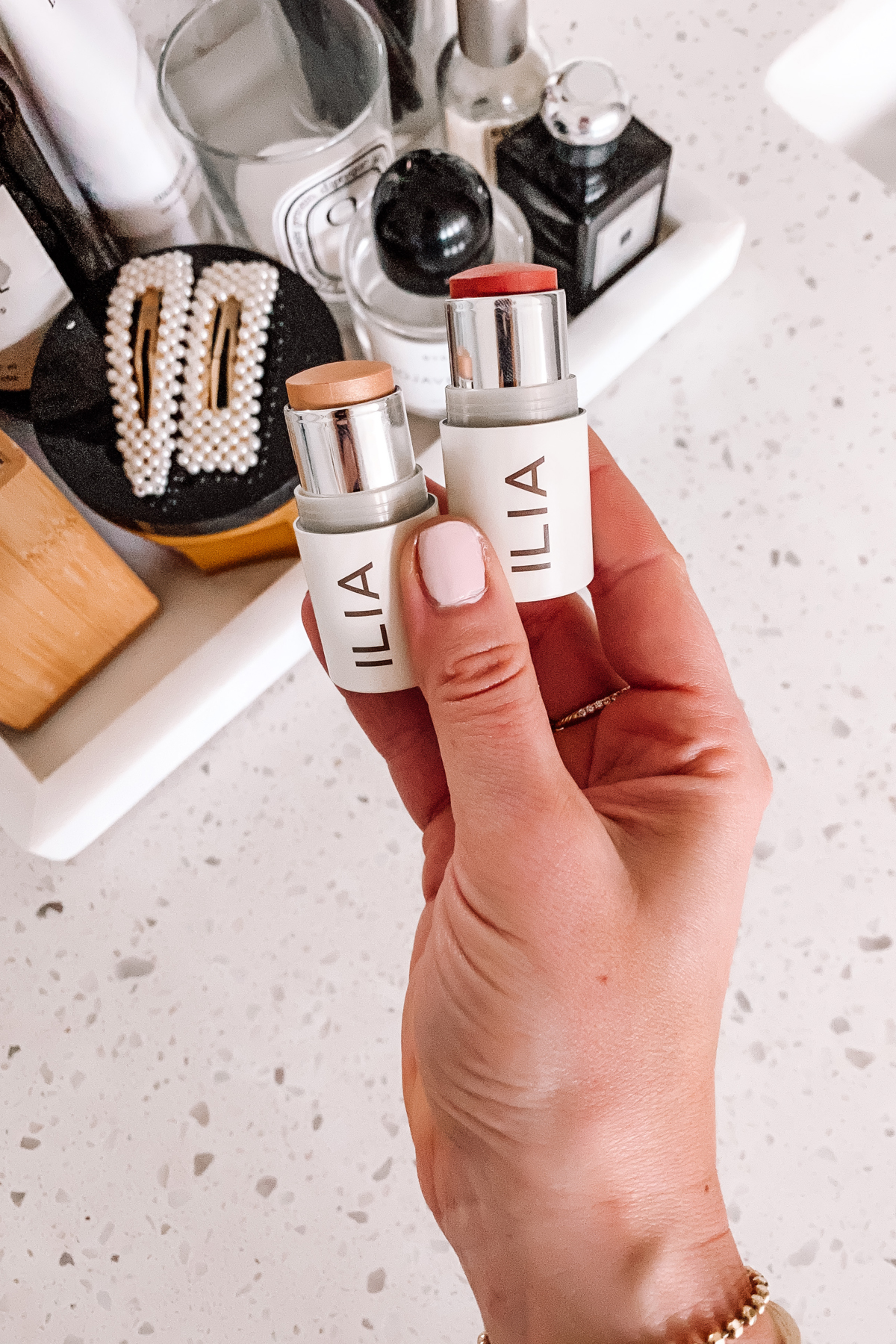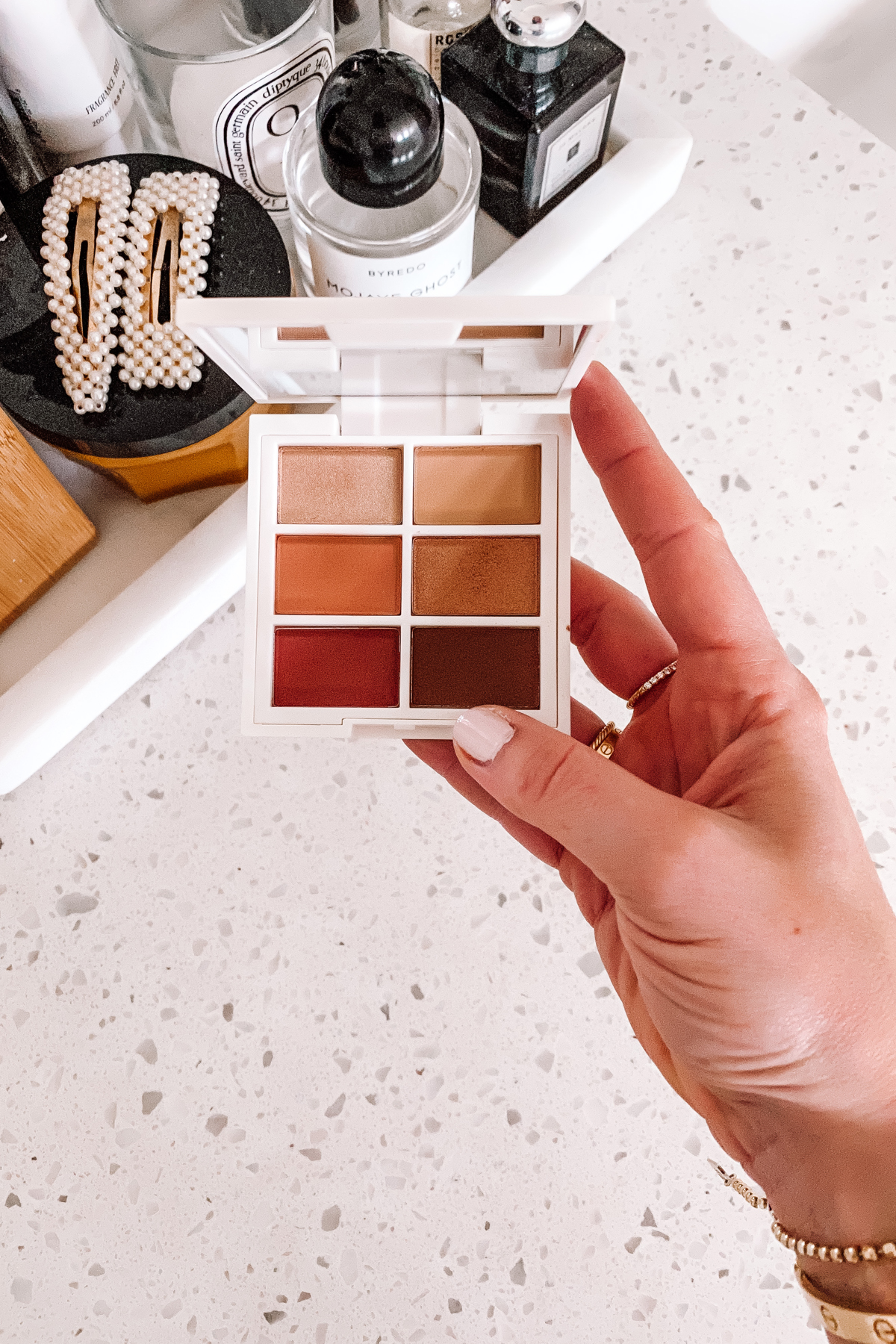 Ilia Super Serum Skin Tint Foundation
I've heard so many great things about Ilia, I had to give it a try during this Sephora Spring Haul. This is a clean, tinted mineral SPF 40 serum with light, dewy coverage which can help to provide skincare benefits. I love how lightweight it feels, yet provides enough coverage without feeling cakey. Since I wasn't able to go into the store to find the perfect color, I used the Sephora shade finder and it was spot on for me (bought in shade ST8)! I have only used this foundation a few times, but I can already tell its going to be a long-time favorite for me.
Ilia Multi Stick & Illuminator
This is my first time using any stick color products but I already love them so much! First, they are so much more compact which makes storing them great, and brushes are not necessary to apply so less products are needed! I got the multi-stick in Dreamer and apply to the apples of my checks for a subtle yet gorgeous blush color. You can also use on your lips if desired. I love that this is buildable, blendable, and breathable.
The Illuminator (Cosmic Dancer) is a multipurpose cream highlighter that adds subtle, dewy radiance to the cheek, brow, and décolleté, making your skin look more alive. I apply this to the top of my cheekbones, and brow bones for added shine. Its subtle and creates the perfect dew without glitter/sparkle.
Ilia Necessary Eyeshadow Palette
As someone who wears very minimal eye makeup and rarely changes up my routine, I always prefer an eye shadow palette that isn't overwhelming. This one (warm nude) from Ilia is exactly that. A set of six talc-free, buttery, long-wearing eyeshadows that go beyond your basic neutrals—with matte, satin, and metallic finishes. The colors perfectly compliment my skin tone and eye color, and I know I'll get use out of all of them. This eye shadow palette is clean at Sephora.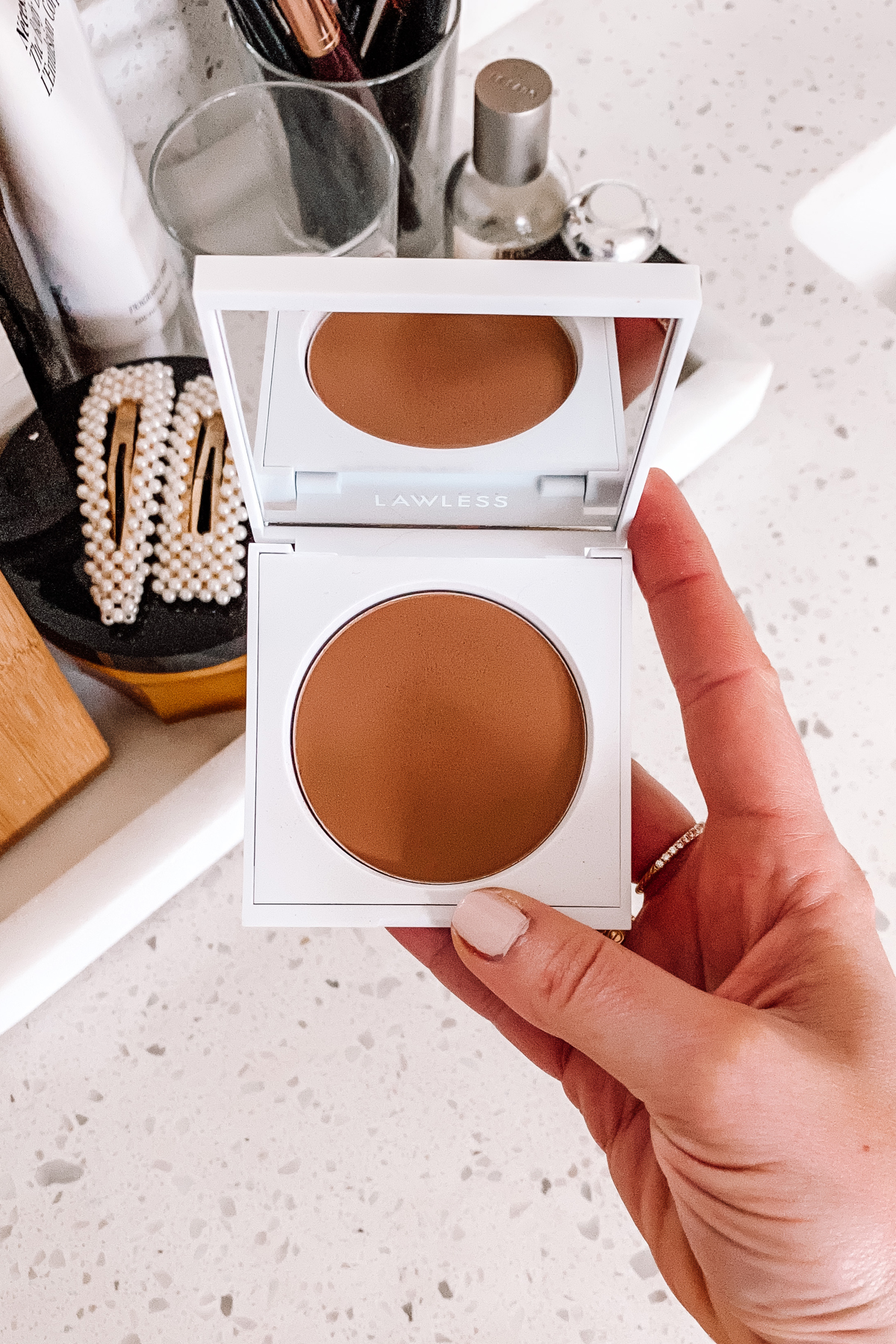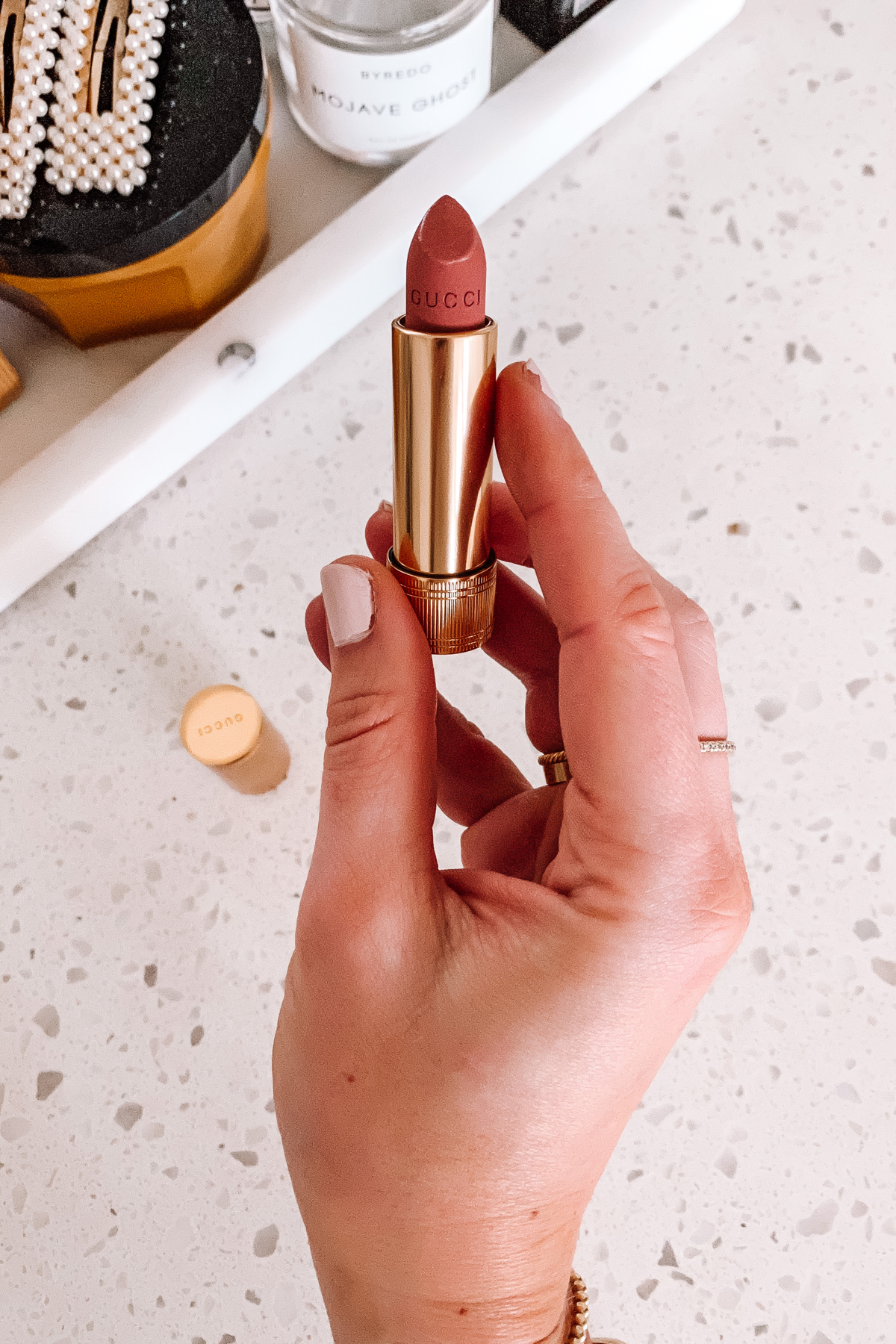 Lawless Bronzer
This might be the best bronzer (Golden Hour) I have ever used. Seriously. This silky, soft-matte formula blends seamlessly into the skin, imparting a natural-looking, healthy, sunkissed warmth all year round. This is the first product from Lawless I have tried and it definitely won't be the last. This product is vegan, cruelty-free, and gluten-free.
Gucci Lipstick
I rarely buy lipsticks online because I like to see them in person, but I couldn't resist the gorgeous packaging of this Gucci lipstick (#201 Rosewood) and there were so many color options, I knew I would be able to find one I loved. The color I got is probably one of the prettiest neutrals I've ever used. The finish is a little more satin than matte, in my opinion, which is perfect for me.
Click below collages to shop products directly.
Sephora Spring Savings Event
PRODUCT AND PROMOTION EXCLUSIONS
Offer not valid on jcp.com or in Sephora inside JCPenney stores. Limitations: one Dyson item and five Morphe items per SKU per transaction. Not valid on The Ordinary products, MAC Cosmetics VIVA GLAM products, in-store services, previous purchases, purchases of gift cards, gift wrapping, packaging, taxes, or shipping & handling charges
A special thank you to Sephora for sponsoring this post. All thoughts and opinions are my own.