Today, I'm covering one of my favorite parts of the Nordstrom Anniversary Sale: the activewear! I'm sure we all have a lot of activewear at this point, so today I'm just sharing my absolute favorites and essentials. Most are pieces I get year after year! Here are my favorites in those categories that you should snatch up ASAP!
Click the images to shop all the products directly.
Zella Long Sleeve Performance T-Shirt
These long-sleeve Zella shirts are SO GOOD. Seriously, get all the colors. They're perfectly lightweight and can be worn outside, inside, to do yoga, to go on a run, whatever! I love them so much.
Fit runs a little big. Wearing XXS.
Nike Sportswear Crewneck Sweatshirt
I shared this Nike sweatshirt in my original Nordstrom Anniversary Sale post and I had to share it again because it truly is a favorite of mine. I've practically been living in it since I got it last week and don't plan on changing that anytime soon.
Fit is oversized; wearing an xs. (leggings)
Nike Tempo Dri-FIT Shorts
Anytime Nike's Dri-FIT shorts are on sale is a good time. I love this color so much. The heather grey is a welcome departure from all-black, and they fit so well. I love these shorts for HIIT workouts and running outside.
Fit is true to size; wearing a small. (top)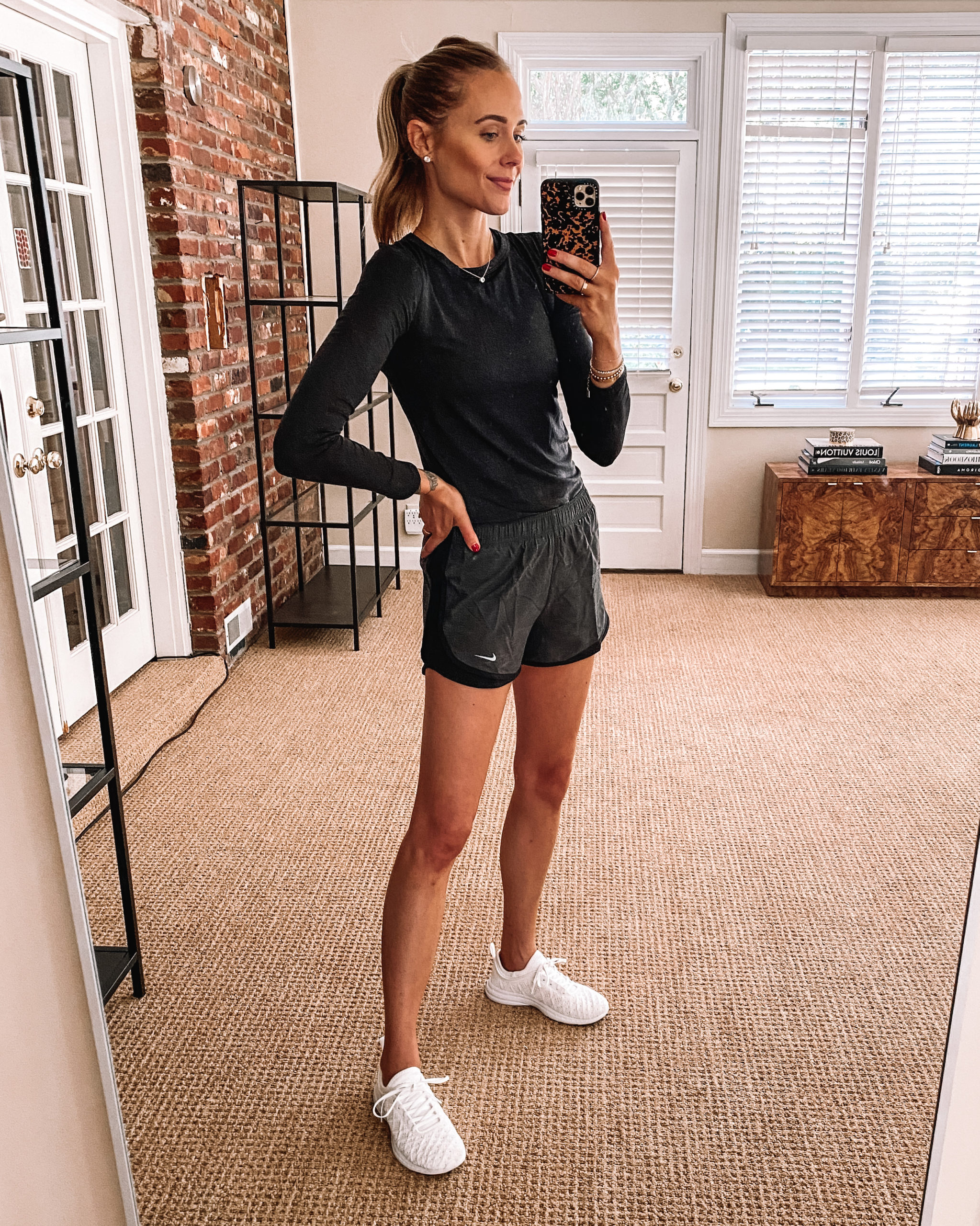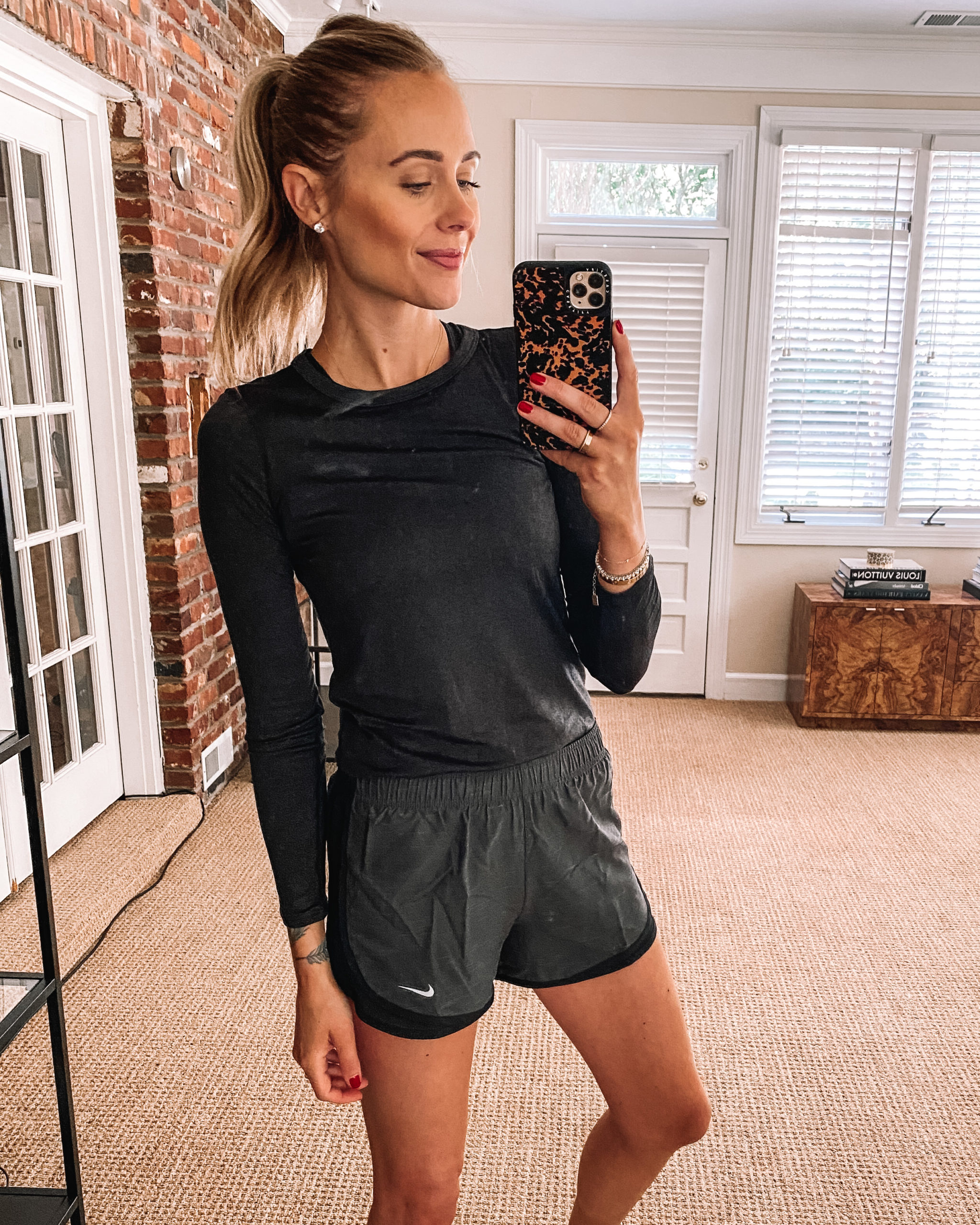 Zella Rib Biker Shorts
So I actually got these biker shorts before the sale and they have become some of my favorites! I love the rib detail and this elevated design makes them perfect to wear with casual outfits outside of the gym! I have in both black (obviously) and magenta (who am I?!). They are SO good!
Fit is true to size; wearing XS
Zella Live In Jogger Pants
At first, I wasn't sure about these joggers. I expected them to be insanely soft and made for lounging, so I was surprised that they're actually lightweight melange-knit. That means they have a bit more stretch and are definitely best worn to run quick errands or go on a walk (when the weather is cooler, of course). Now, I'm obsessed! Highly recommend.
Fit is true to size; wearing an xs. (top)
Zella Live In High Waist Leggings
I get a pair of these leggings EVERY. YEAR. You really can't beat the price. These leggings are definitely more of a lounge/travel/yoga legging since they are a little thicker and I get too hot doing high intensity workouts in them. They are a brushed, moisture-wicking fabric that dries quickly to keep you comfortable. But trust me they are SO. GOOD (over 7K positive reviews online)!
Fit is true to size; wearing an xs. (top)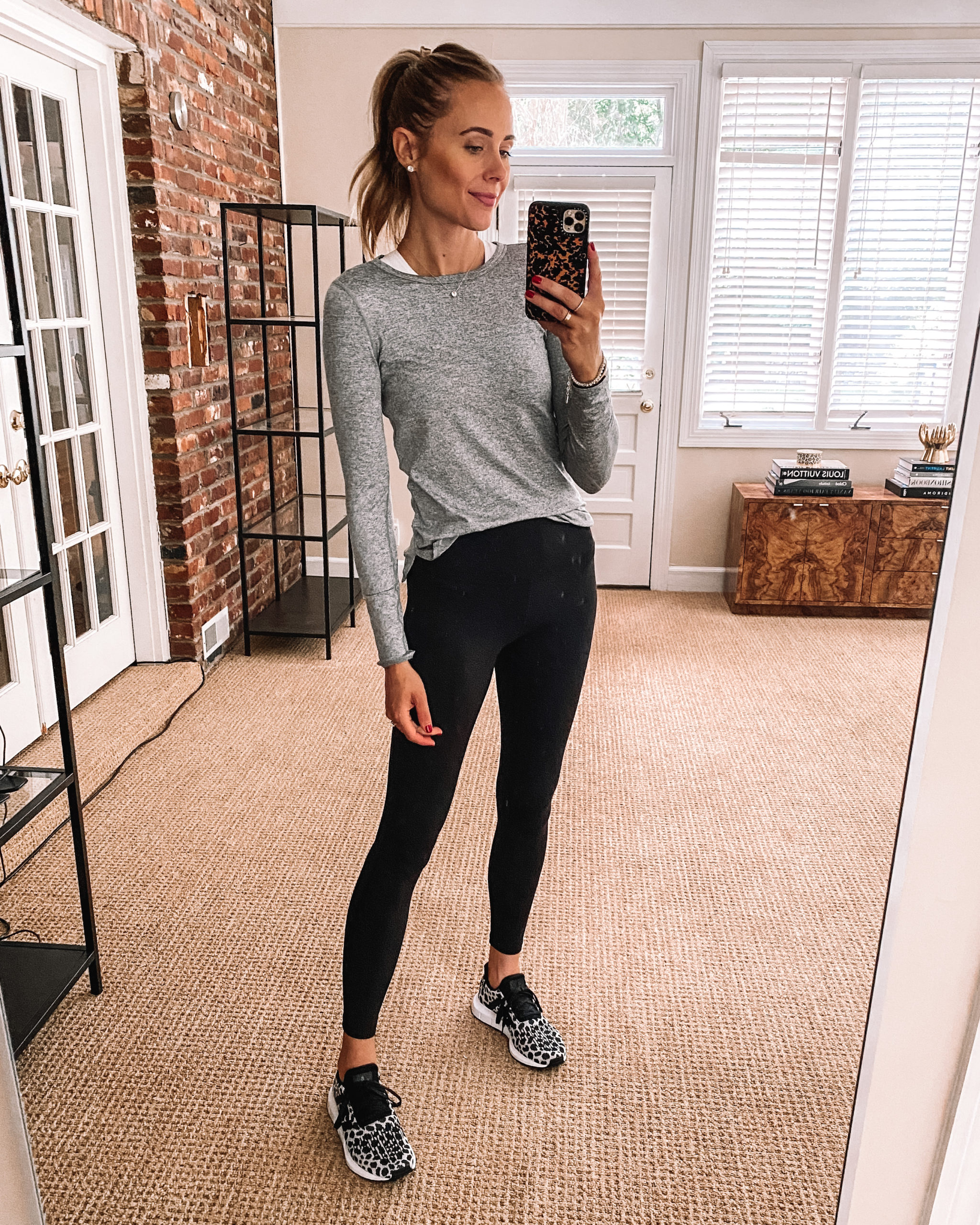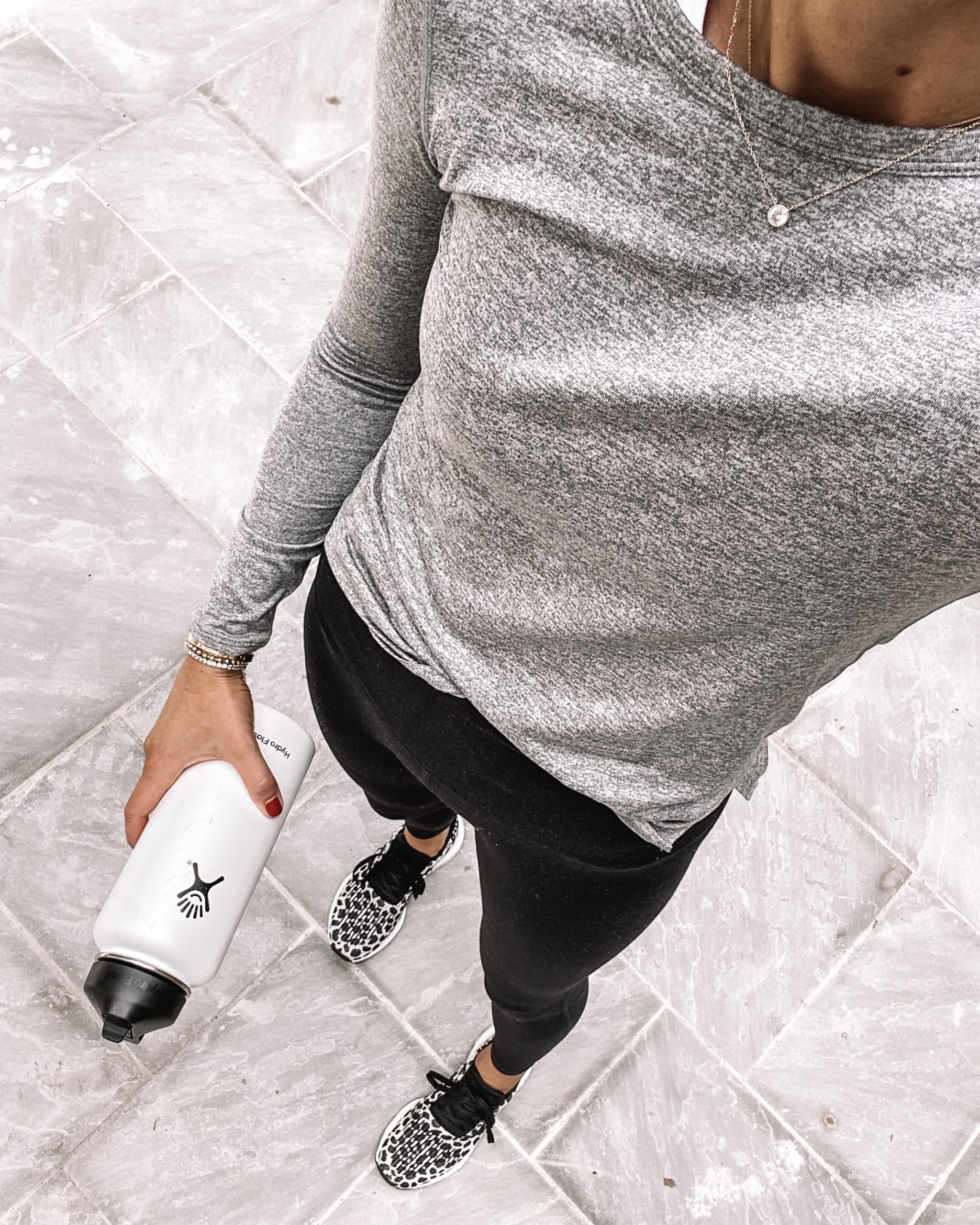 Athletic Sneakers
I always get a few pairs of sneakers that will typically last me the year so it's a great time to save on these higher ticket items! The adidas Edge Lux 4 sneakers are SO incredibly comfortable! I actually had the pink pair already but decided to get the black as well! I don't have a good pair of all black sneakers and I really loved how these look (and the comfort!). These are great for running, HIIT workouts, walking, and everything inbetween!
The UltraBoost DNA are new for me and WOW these are SO good. I love the fit/comfort/styling of these sneakers and the beige color is so pretty! They are great for running with cushioning that absorbs impact and distributes weight for consistent, buoyant comfort under each step.
I always go down 1/2 a size in adidas sneakers.