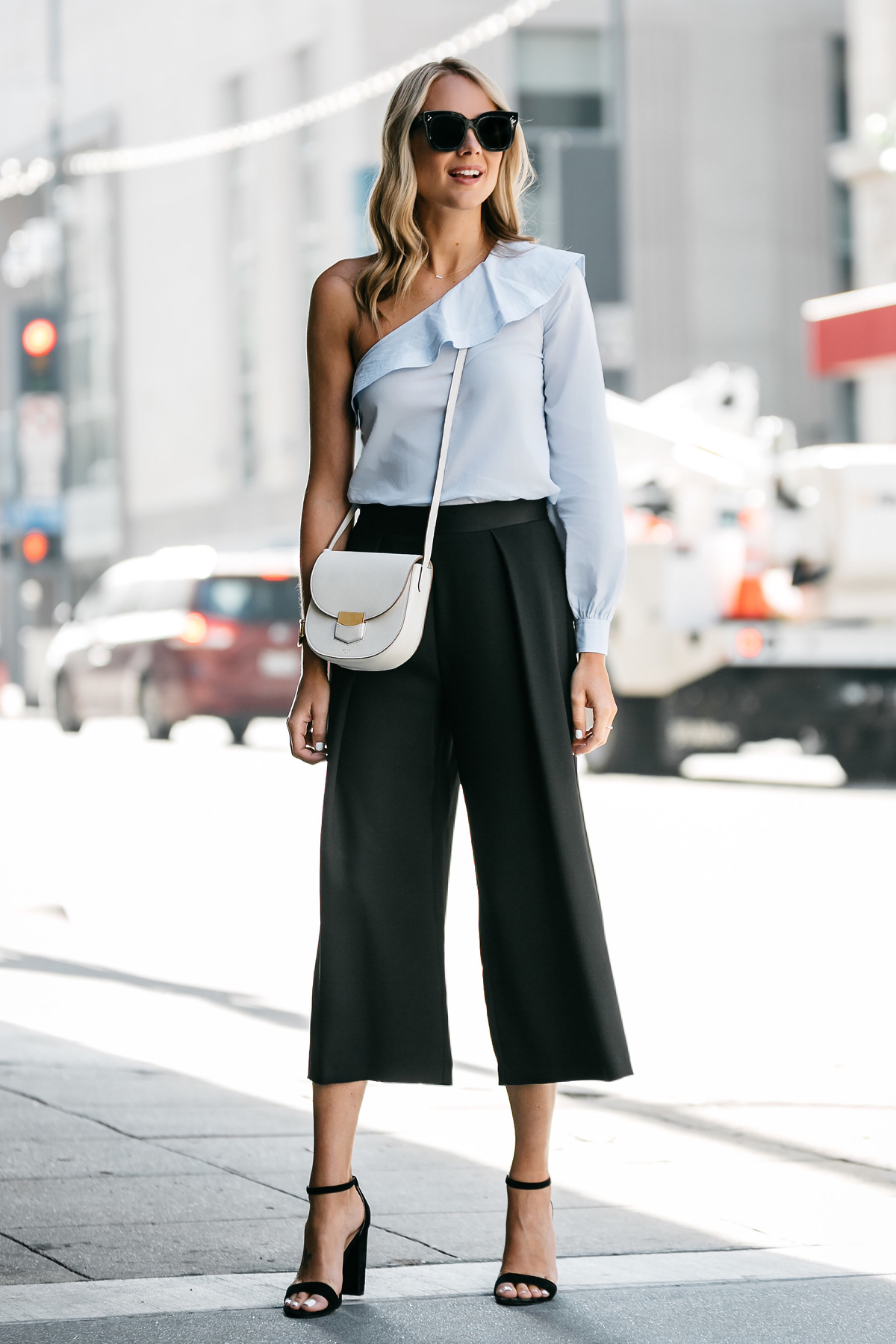 [pipdig_left]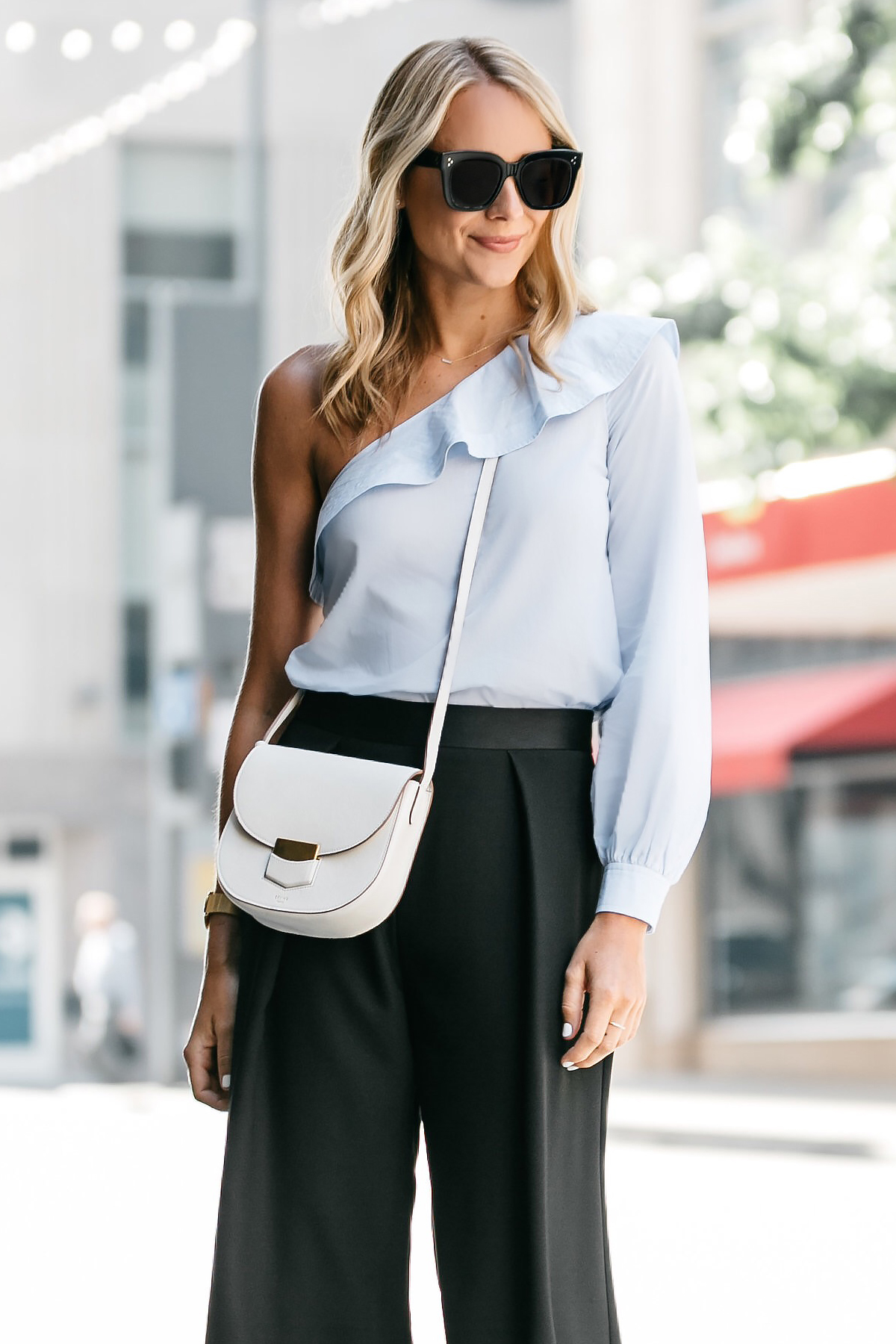 [/pipdig_left]
[pipdig_right]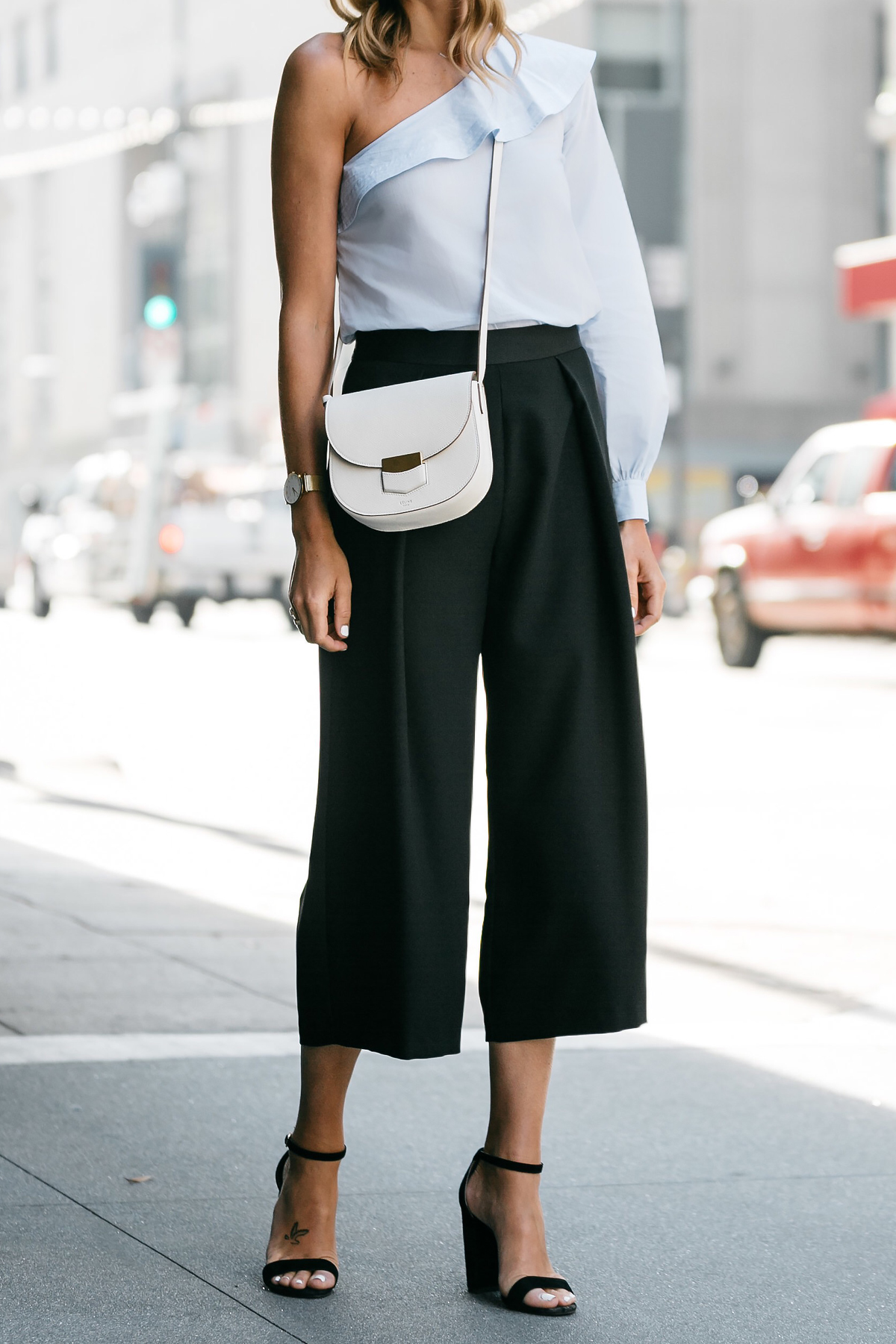 [/pipdig_right]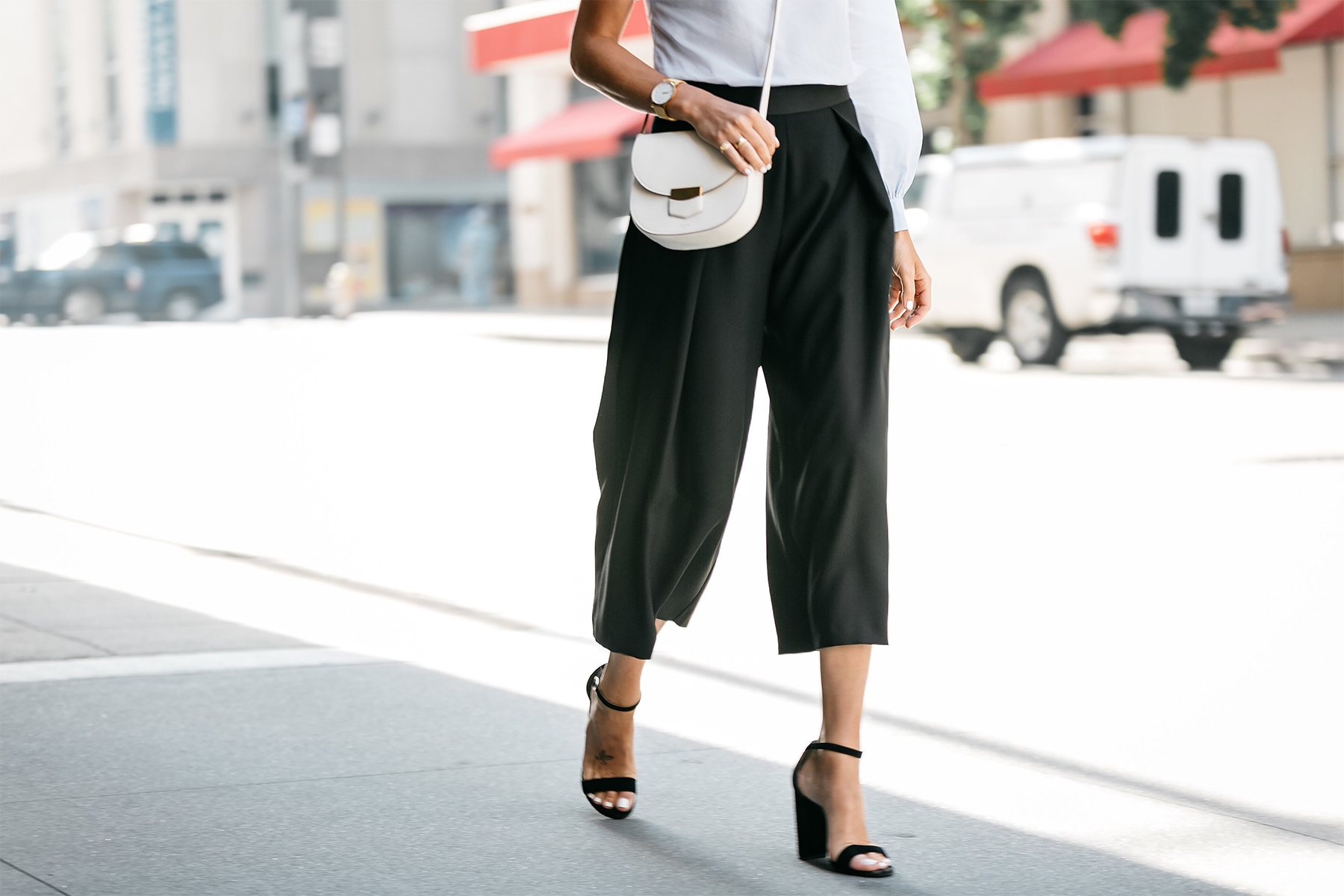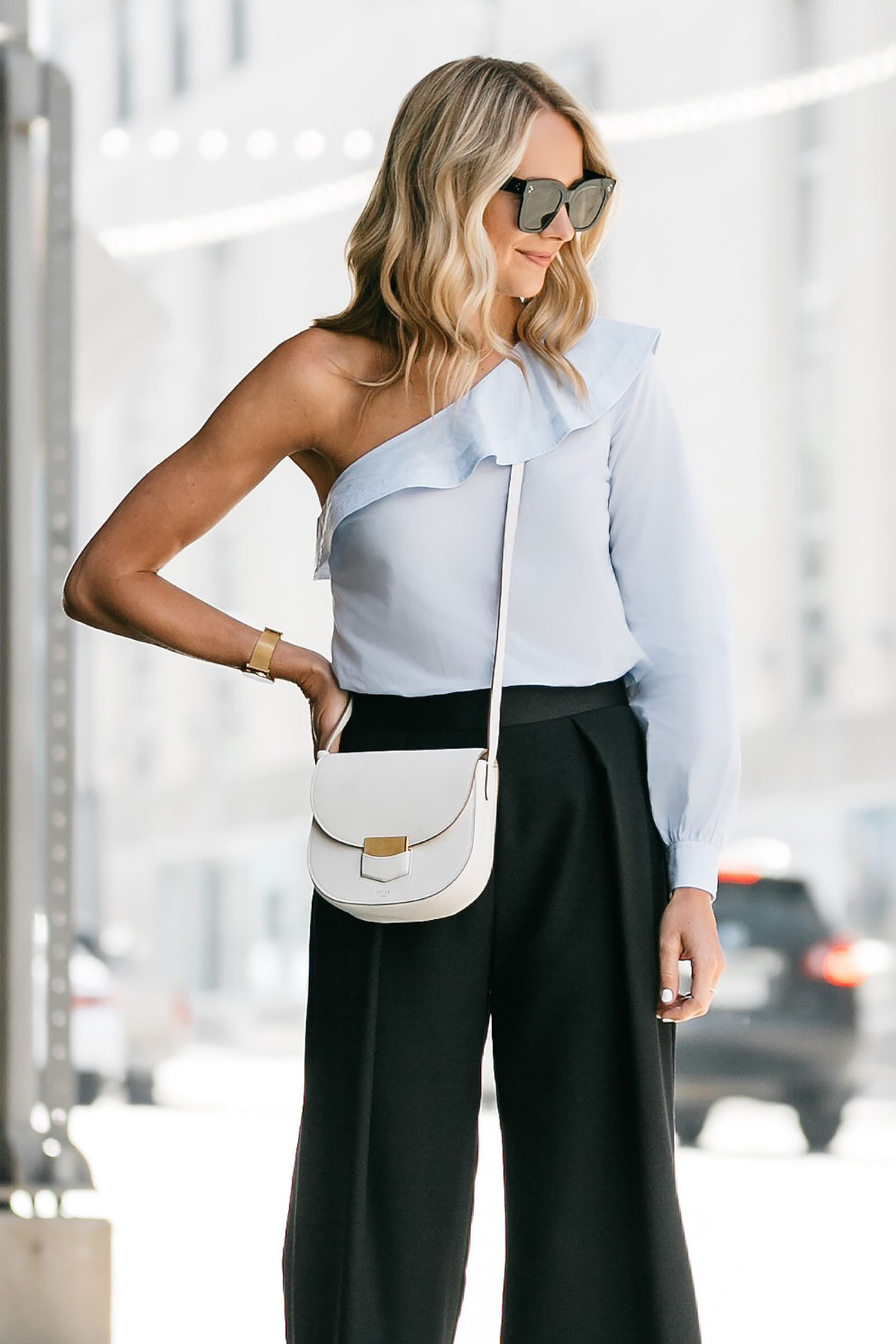 [pipdig_left]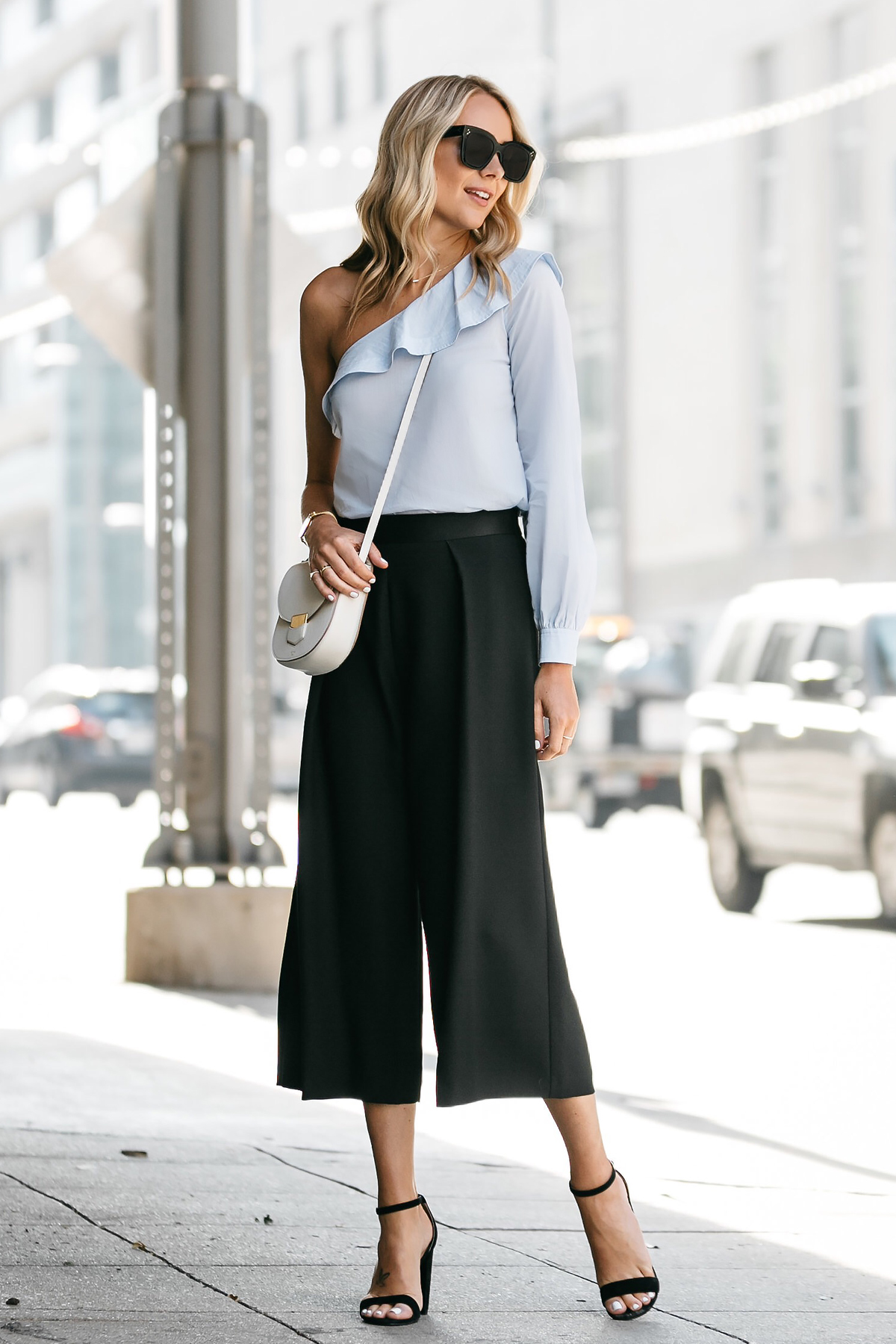 [/pipdig_left]
[pipdig_right]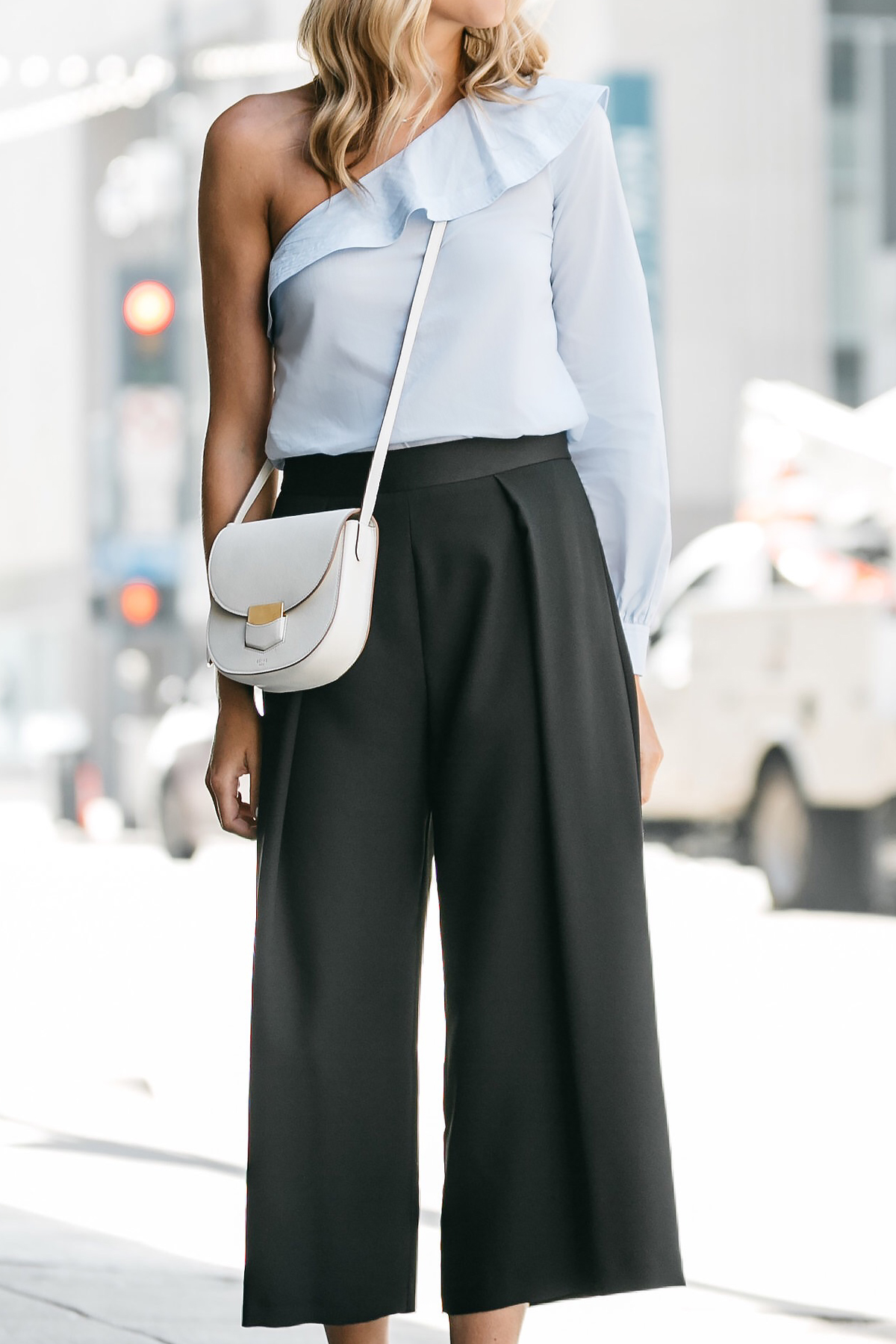 [/pipdig_right]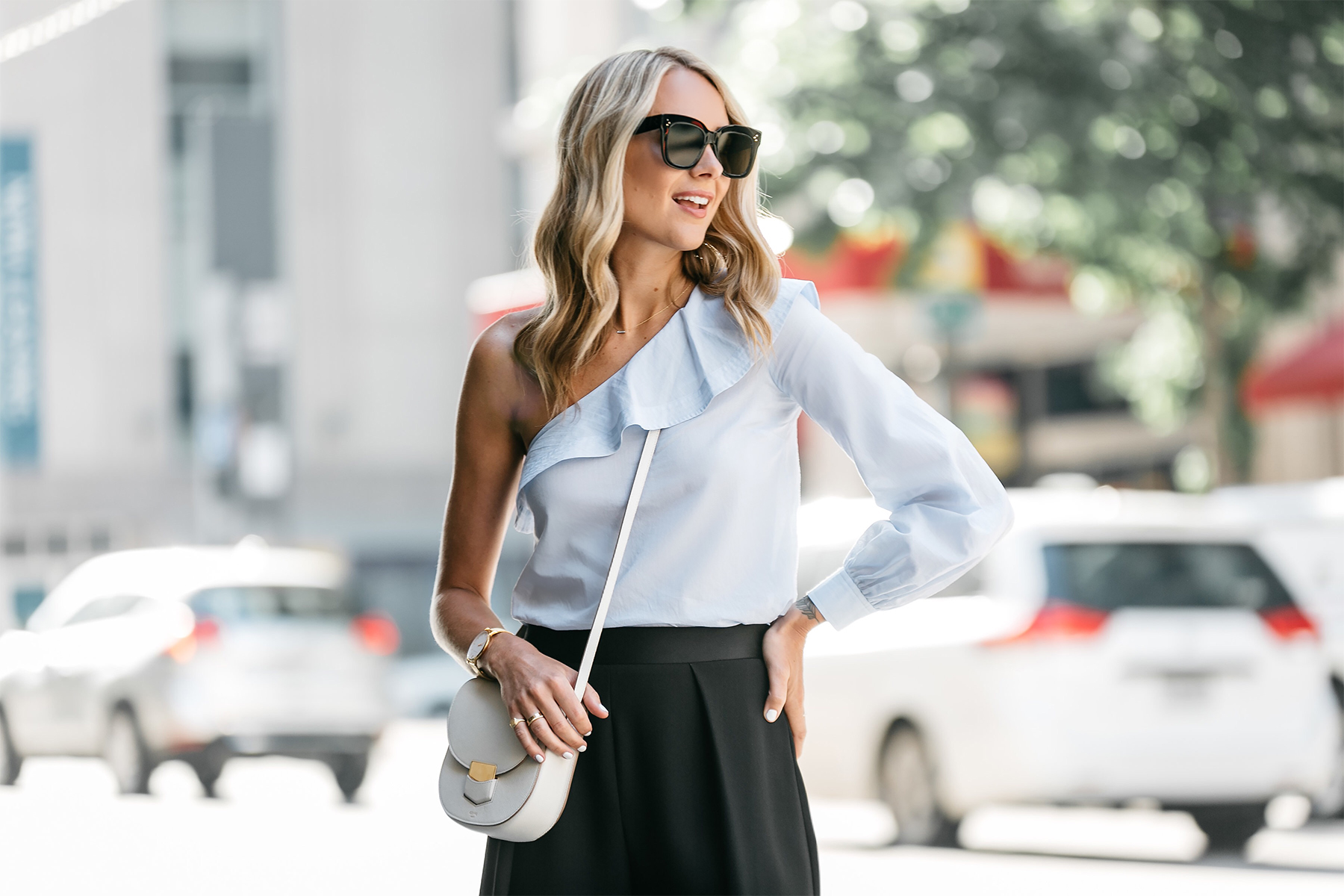 [pipdig_left]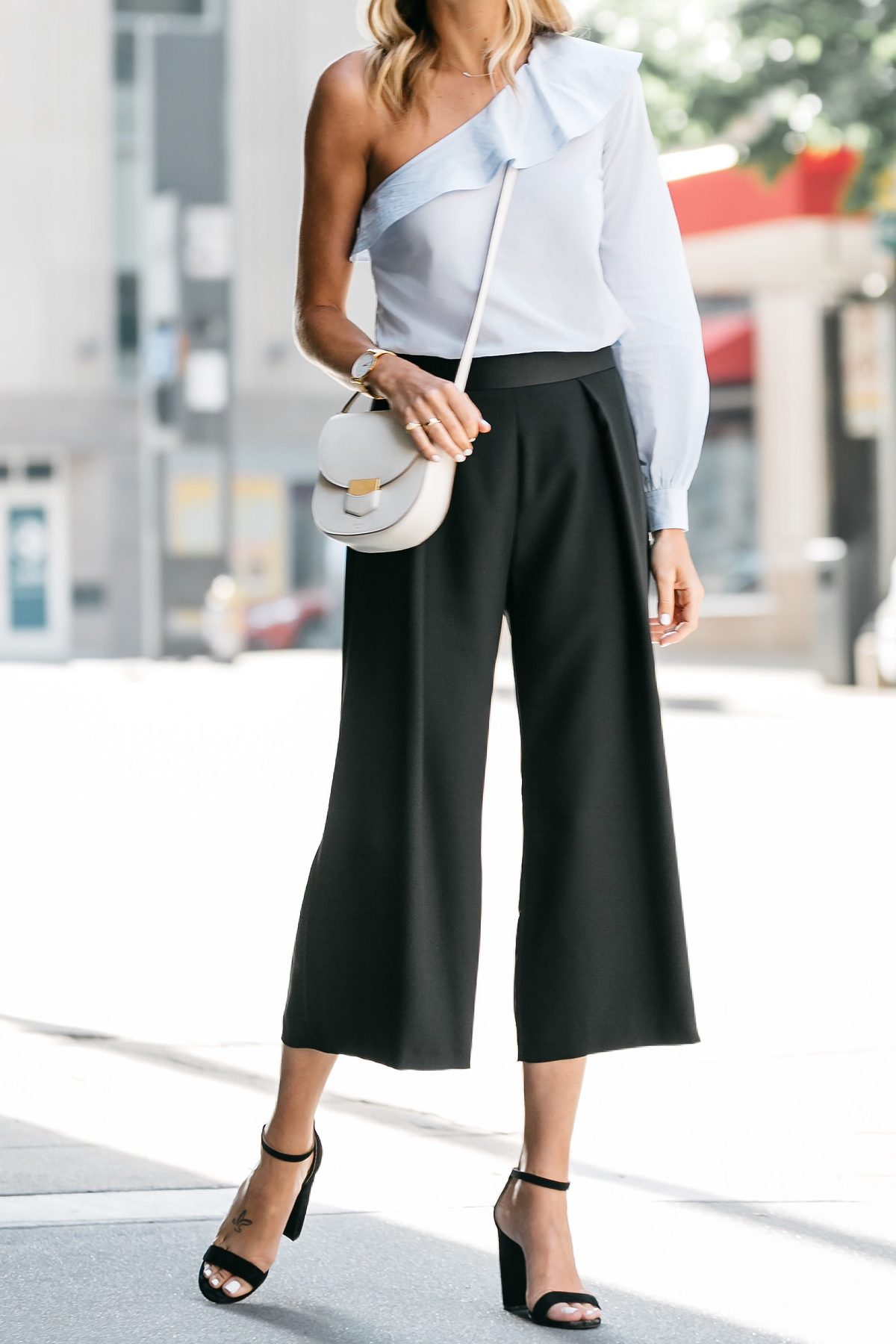 [/pipdig_left]
[pipdig_right]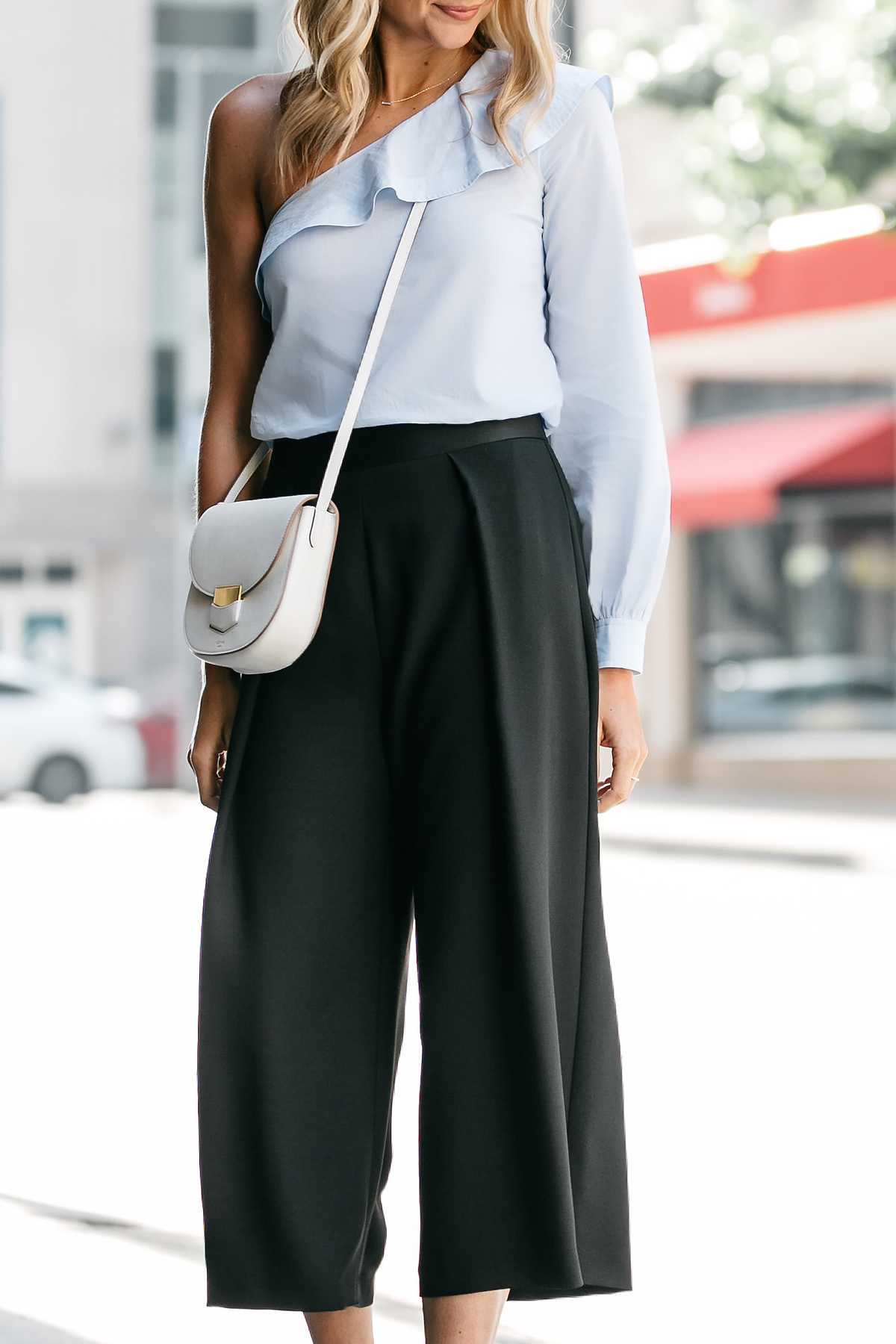 [/pipdig_right]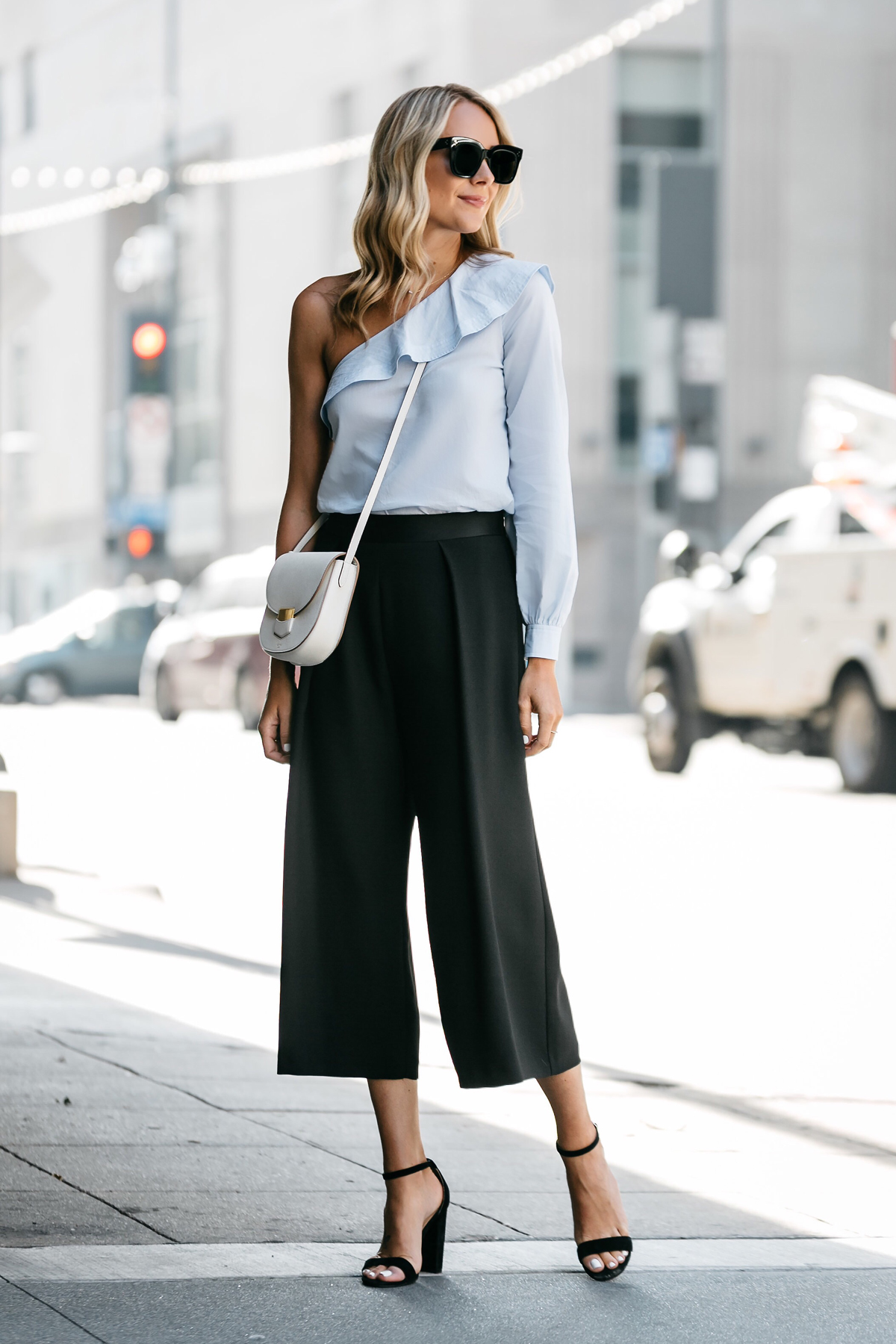 One fashion personal philosophy I feel I don't discuss enough on my blog is the idea of mixing high and low price points. Typically, shoppers go one way or the other: bargains or brand. However, I think the smartest and most versatile closets offer a healthy mix of both.
For example, the outfit I'm featuring today. This top (which I love by the way —one-shoulder, ruffles, and the color?!) is on the higher end price-wise ($285) as is my Celine bag, but because I feel it's important to invest in styles and silhouettes I love and see myself wearing for the foreseeable future, they were smart buys for me. However, it all balances out with the black culottes ($80) and heels ($90) both being steals.
They all have different price tags, but pair them together and you get a smart, sophisticated, priceless look.
Top: A.L.C | Culottes: Topshop | Heels: Steve Madden | Handbag: Celine (similar) | Sunglasses: Celine (similar) |
Watch: Larsson & Jennings (similar) | Necklace: Dana Rebecca

Photos: Beckley & Co