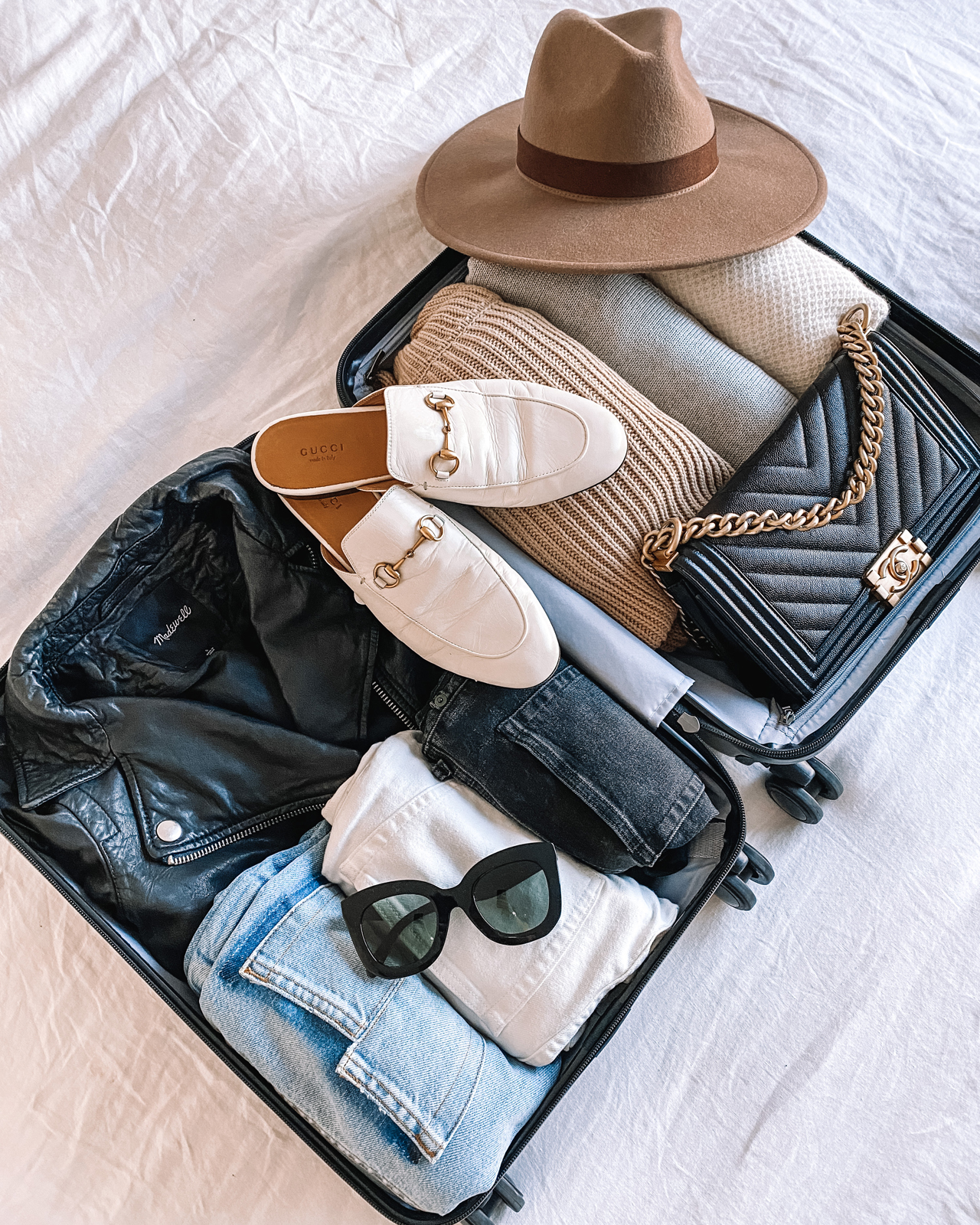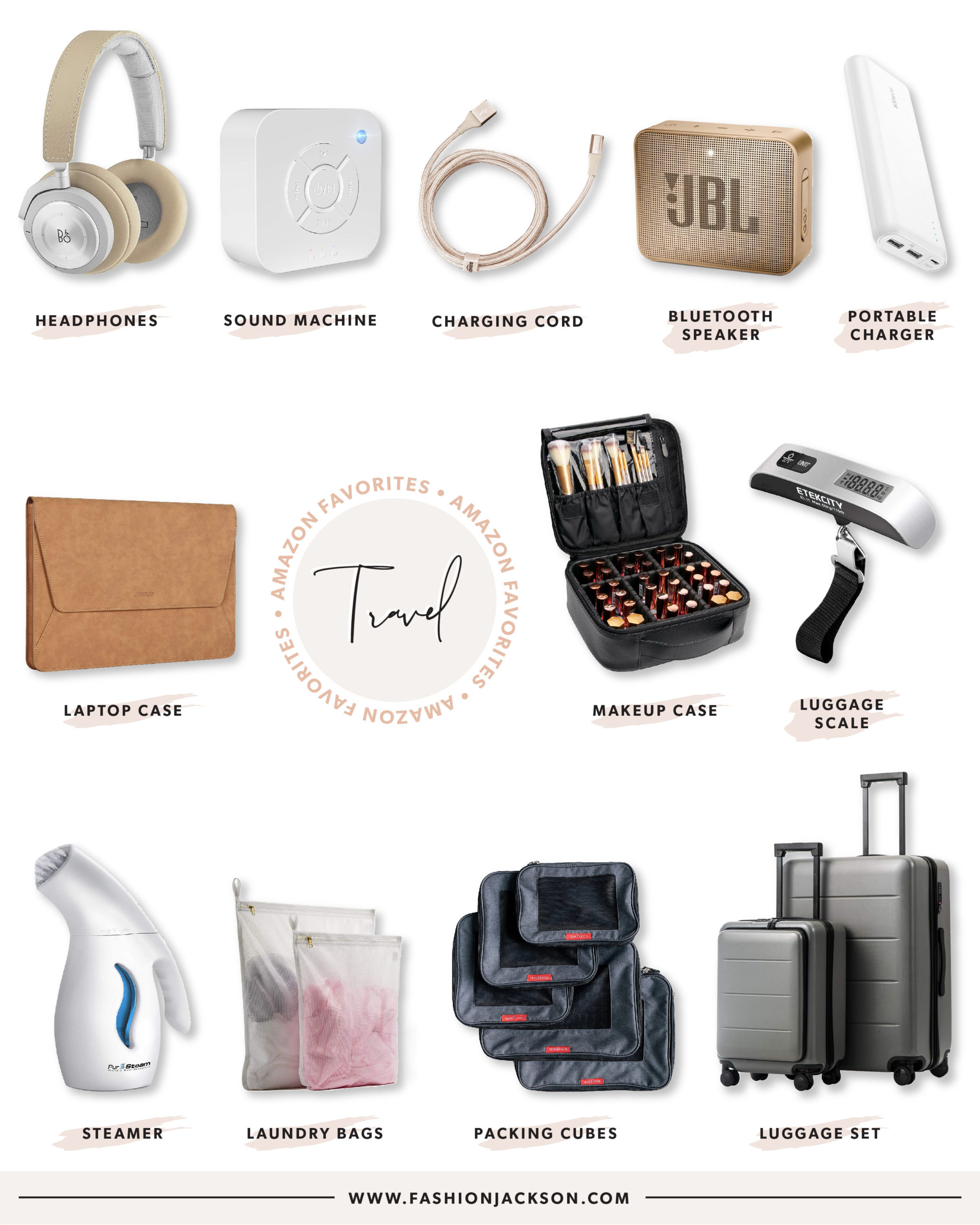 I always get asked about my must-have travel essentials. When it comes to packing, efficiency is key, so keeping things organized is always a priority. I have found some of my favorite travel products from Amazon. From my space saving packing cubes, to my portable phone charger and sound machine, these are the items I always bring with me while traveling. If you have any upcoming trips make sure to check out my Amazon travel essentials to make sure you're covered for your trip!
Amazon Travel Essentials
I recently bought this luggage set for an upcoming trip and I love it! It holds so much, the pieces are lightweight, the wheels roll very smooth, and the handle doesn't stick. Overall this is a great set, especially since you get both pieces for under $150.
This travel makeup case keeps everything so organized. The dividers can be adjusted to fit your makeup needs. I'm able to hold so much product in this case, plus it keeps everything protected (non of my makeup has ever broken).
I always love to listen to music in my hotel room, and sometimes the iPhone speaker just doesn't cut it. This portable bluetooth JBL speaker is so small, yet the sound quality is great! Plus it comes in a ton of colors.
These bluetooth noise cancelling headphones are the BEST I've ever had (and I use to have Bose). The sound quality is so good and they are incredibly comfortable.
I never leave home without my Anker portable charger. This charges my phone 7x as fast as a regular charger. I use the short cord when I'm on the go, that way I'm not carrying a huge cord with me.
I have both laptop sleeves and use this one daily (while working from coffee shops), and this one while traveling. Its an easy way to keep my laptop protected from all the other items in my tote bag.
This tote organizer has been one of the best purchases! My Goyard tote is pretty flimsy, so this helps to keep it more structured, plus it keeps everything organized. It comes in numerous colors and sizes.
I typically bring my travel steamer when I'm going to be traveling for an extended amount of time and have a lot of clothes to pack. When my suitcase is more full, items tend to wrinkle more. This steamer heats up super fast and can get any wrinkle out quickly.
At home we use a sound machine to help sleep at night. I recently bought this mini sound machine to take with me when traveling. I was actually surprised at how well it worked, especially since its such a small device. There are tons of different sounds to choose from.
These laundry bags are essential. I use them to keep the dirty clothes separate from my clean clothes while traveling and then I can just throw everything straight into the wash! Just make sure you don't mix the colors.
I've talked about these packing cubes so many times, but they seriously are SO GOOD. I've received tons of messages from you guys saying the same thing. The reason I love them so much, is because you can fit so much in each one, and then compress them to save space in your suitcase. They truly fit so much!