I've pretty much always been a fan of wearing heels with every outfit. Whether it was with jeans or dresses, heels were a must. However, once I started working from home, I found myself wearing sneakers more often than not. It was so much more comfortable going to meetings throughout the day wearing a shoe that felt like a pillow. The foundation of my outfits didn't change, I would still dress up jeans with a feminine blouse, but then pair the look back to sneakers. I found myself becoming more and more comfortable with this type of look and since then it has become one of my go-to styles.
So, of course I was excited to learn about Nike's React running shoe - 1% softer, 10% more energy return, 5% lighter, lasts 600 more miles (compared to Lunar). Not only will I be able to wear these sneakers while working out, I can effortlessly style them with my everyday outfits. And what's even more exciting is Nike will be launching additional colors on 4/19/18 - just like my pink pair! (See more here).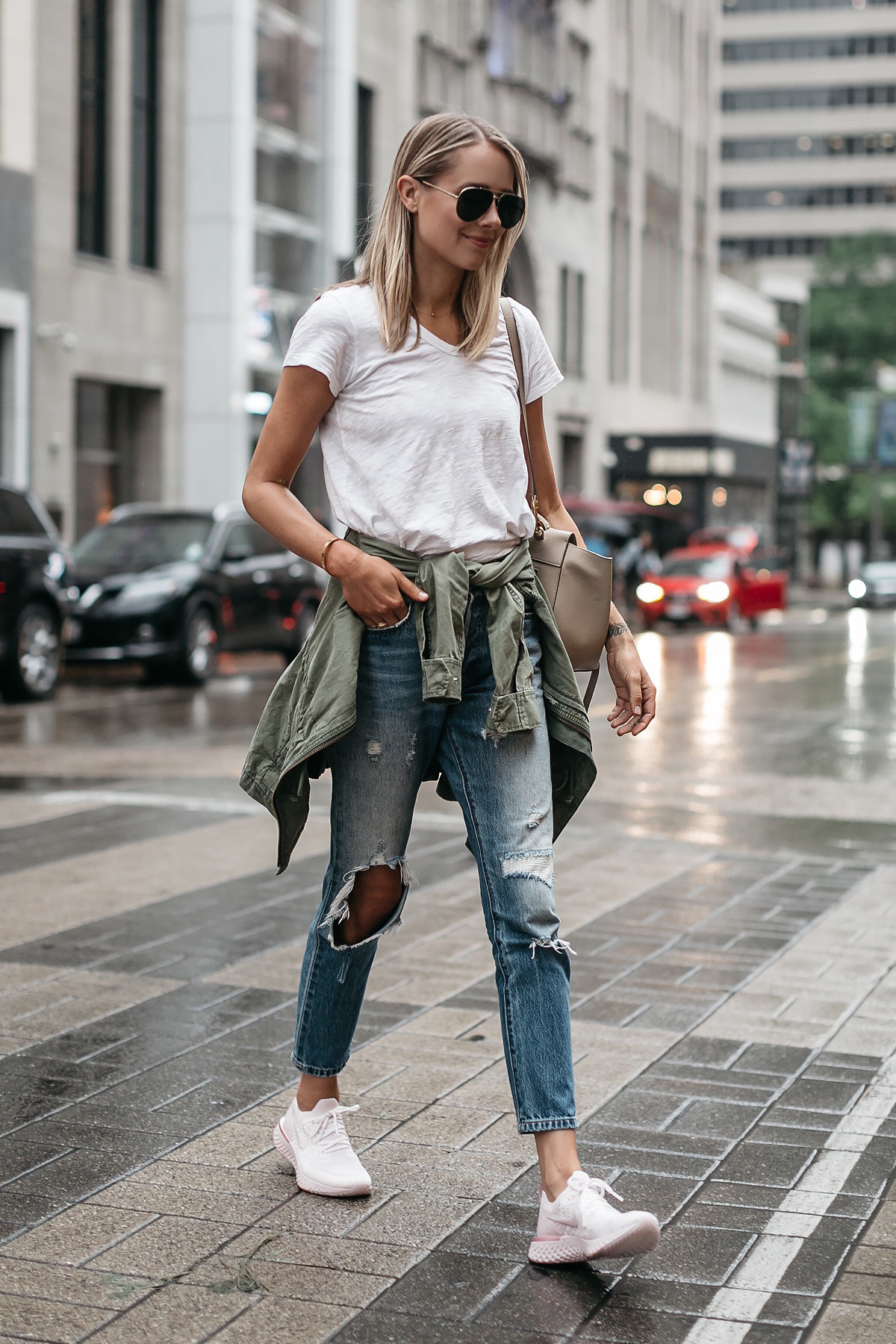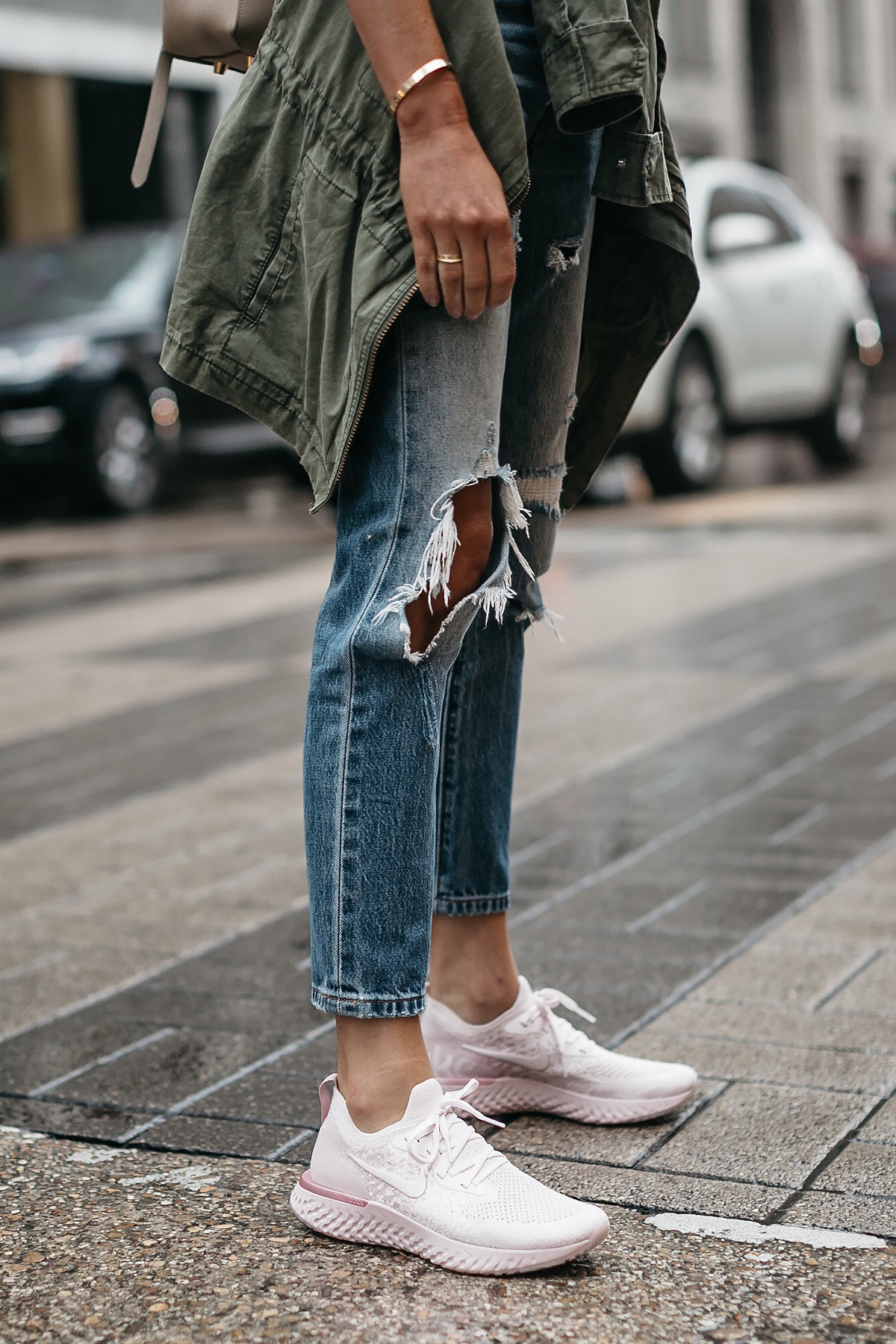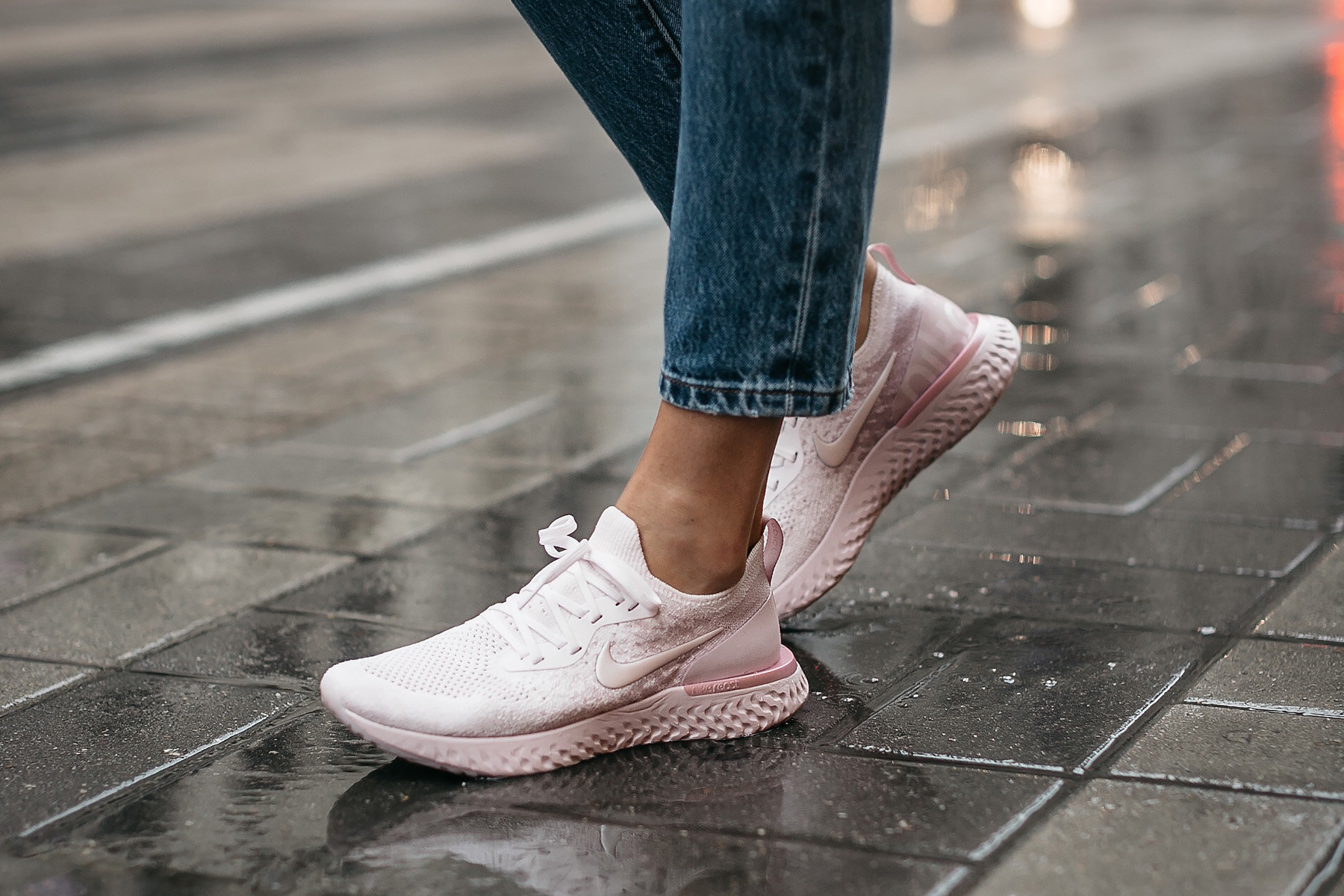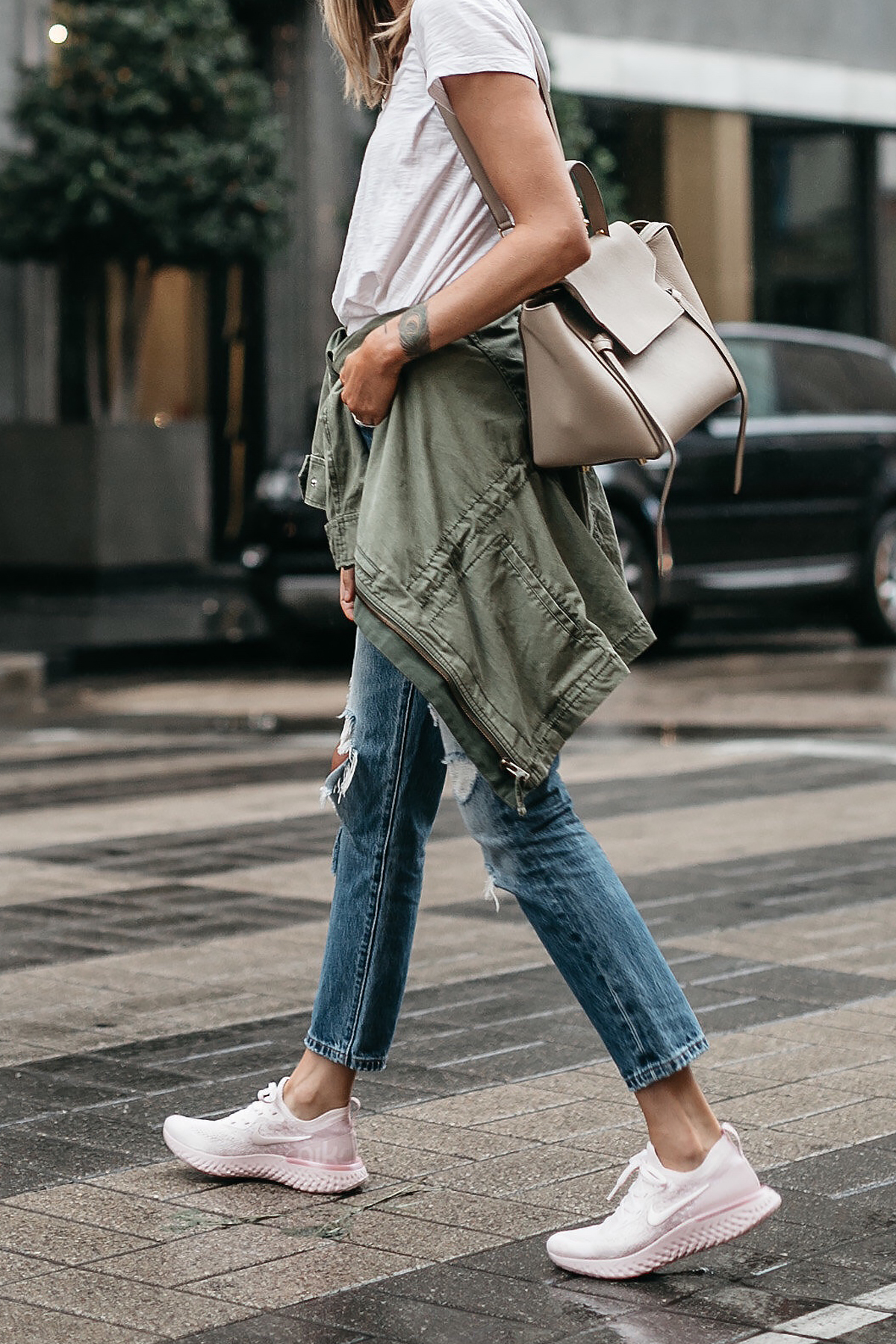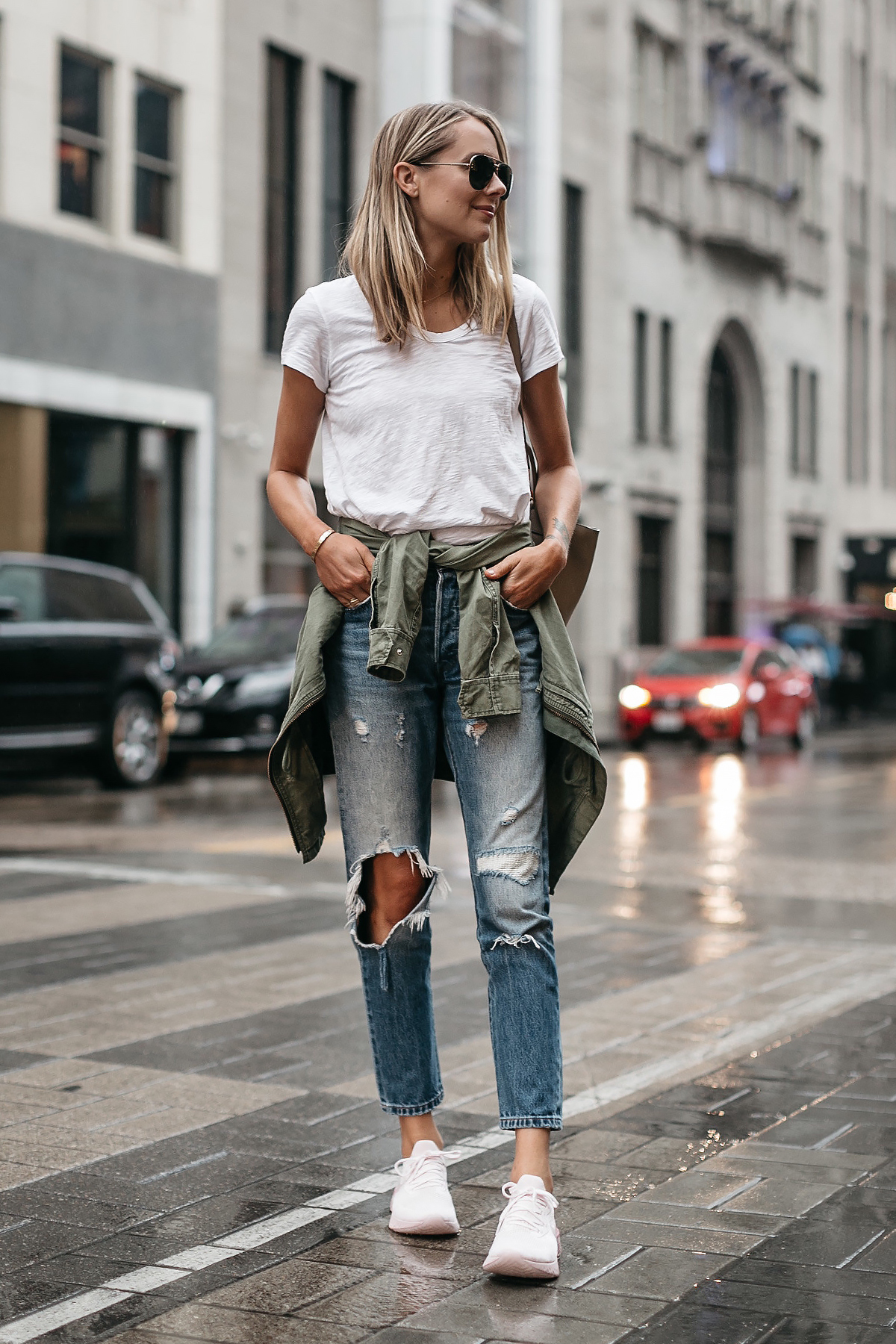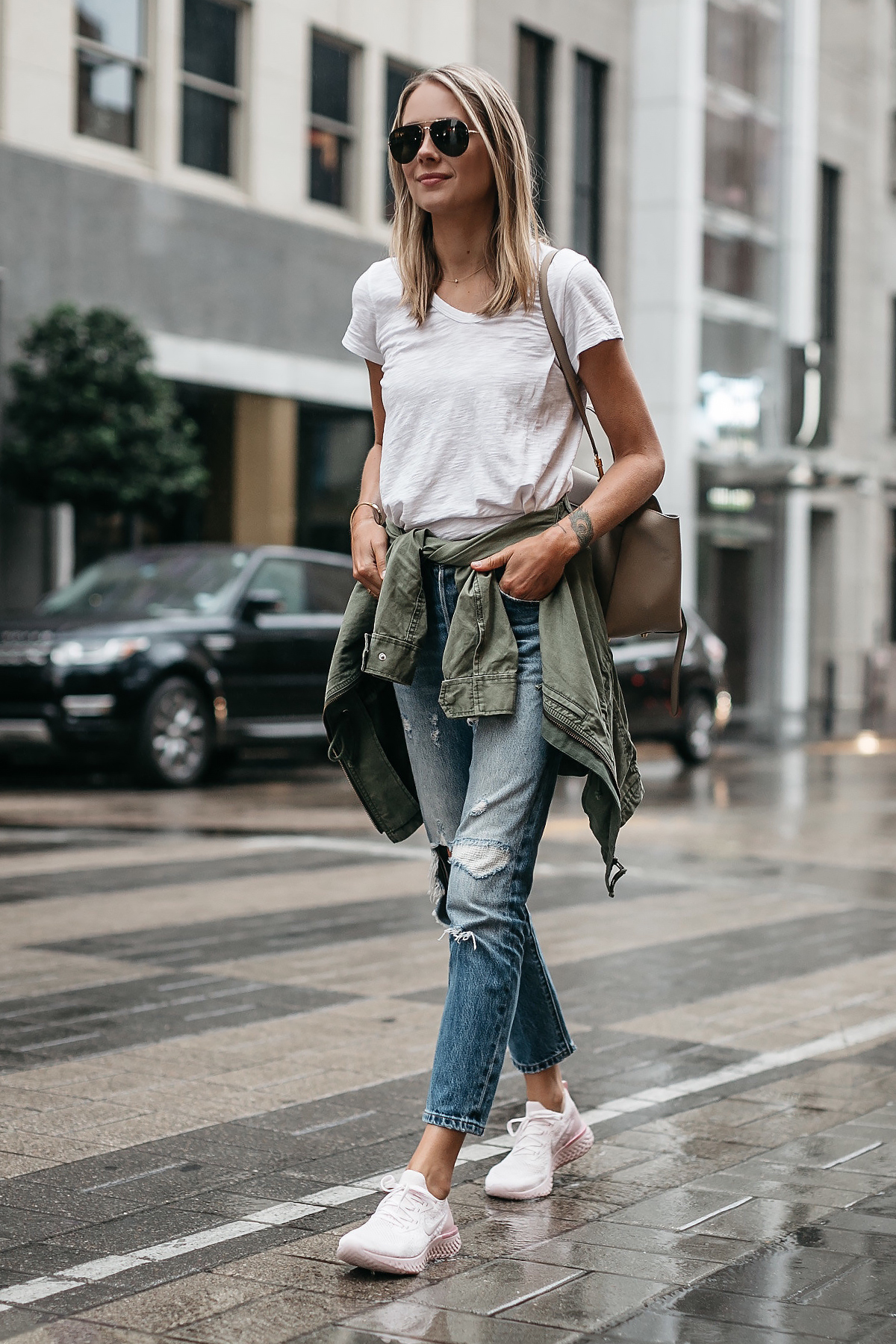 A special thank you to Nike for sponsoring this post. All thoughts and opinions are my own.
Photos: Beckley