When summer time rolls around, I'm always left debating what's harder to find: the perfect bikini or the perfect pair of white skinny jeans? White jeans are traditionally more difficult. Not only does white denim run a bit different than your typical blue jean fabric, but wearing such an unforgiving color like white opens you up to a world of problems if you don't find the exact right pair.
Luckily, we have Everlane. As a jeans lover, you guys know how seriously I take suggesting the best ones, and these Everlane skinny jeans are hands down the best white skinny jeans I've owned! So many white jeans are made with very thin fabric, rendering them see-through and, ultimately, humiliating! Not these high-rise skinny jeans from Everlane, though. You can't see anything except how good you look in them! 
Another hang up people have with white jeans is that they often don't have functional front pockets, which can create an unflattering look as well as just being inefficient since you have nowhere to put your hands. These not only have pockets, but just fit so well and are incredibly easy to throw on with a tee or tank during the warmer summer months for a date night or even business meeting. 
The best part? These high quality jeans from Everlane are under $100 and are made for the every woman, available in petite, regular, tall, curvy, and extended sizes so no one's left out!
P.S. read this post for a mini spring outfit haul from Everlane!
Summer Essentials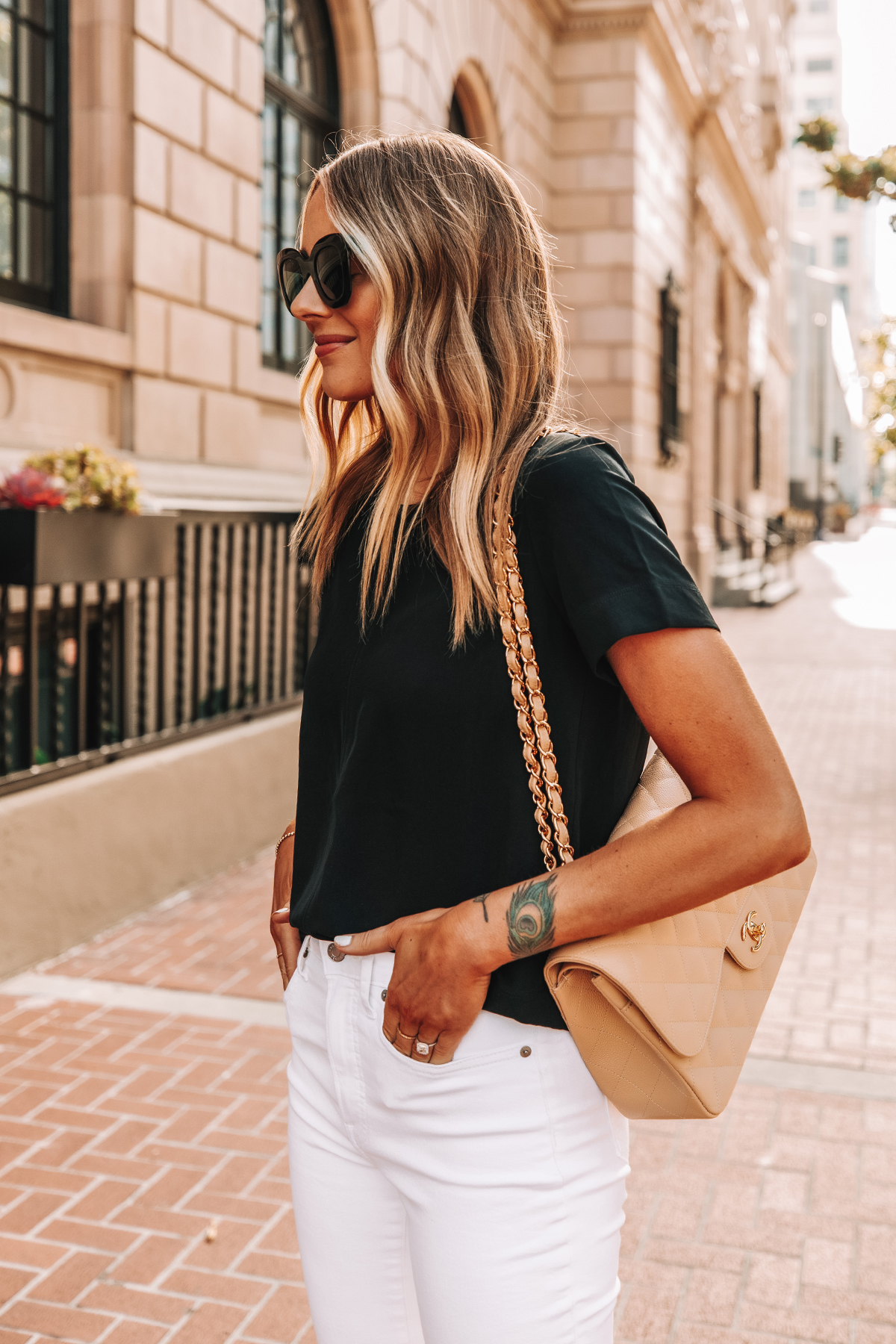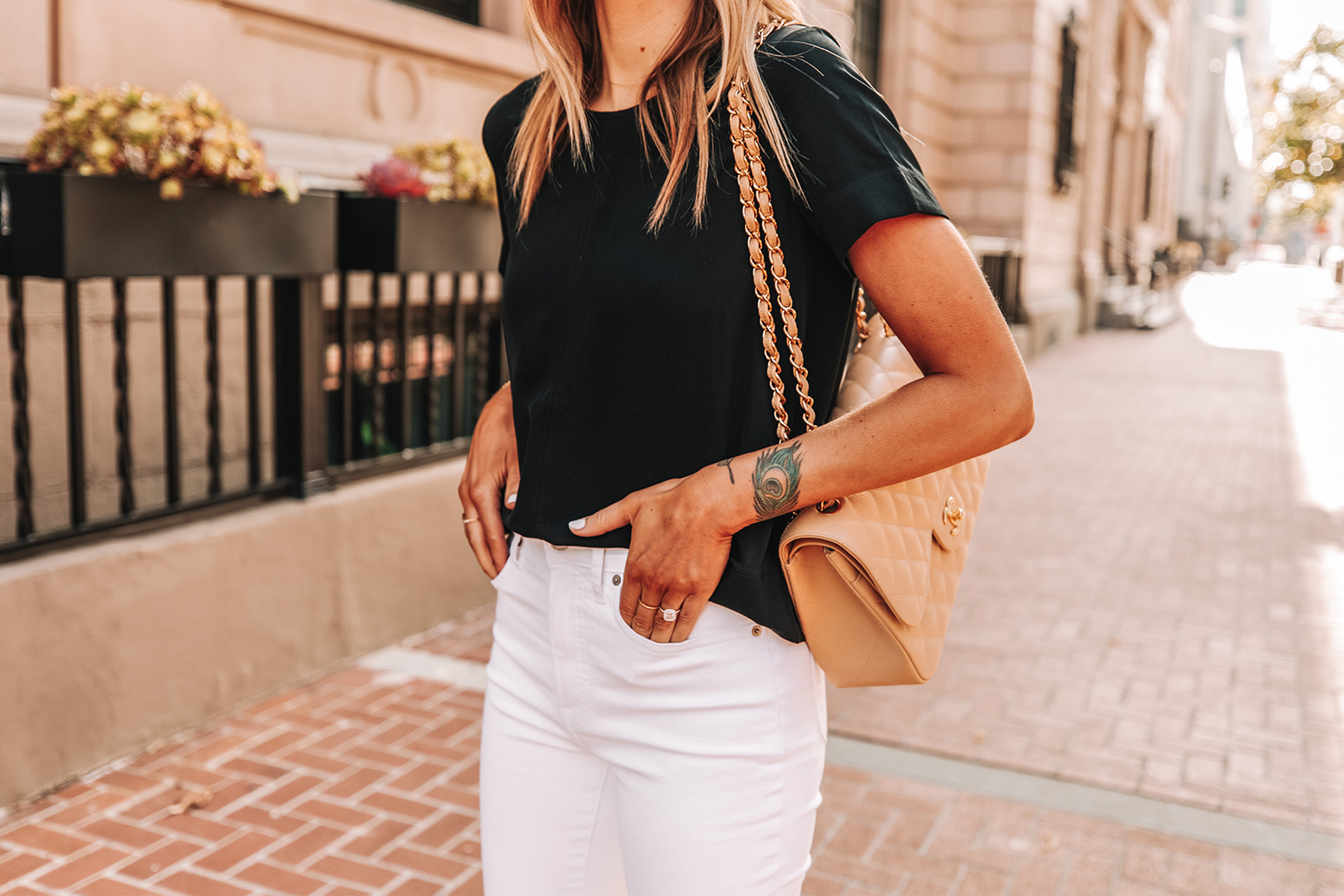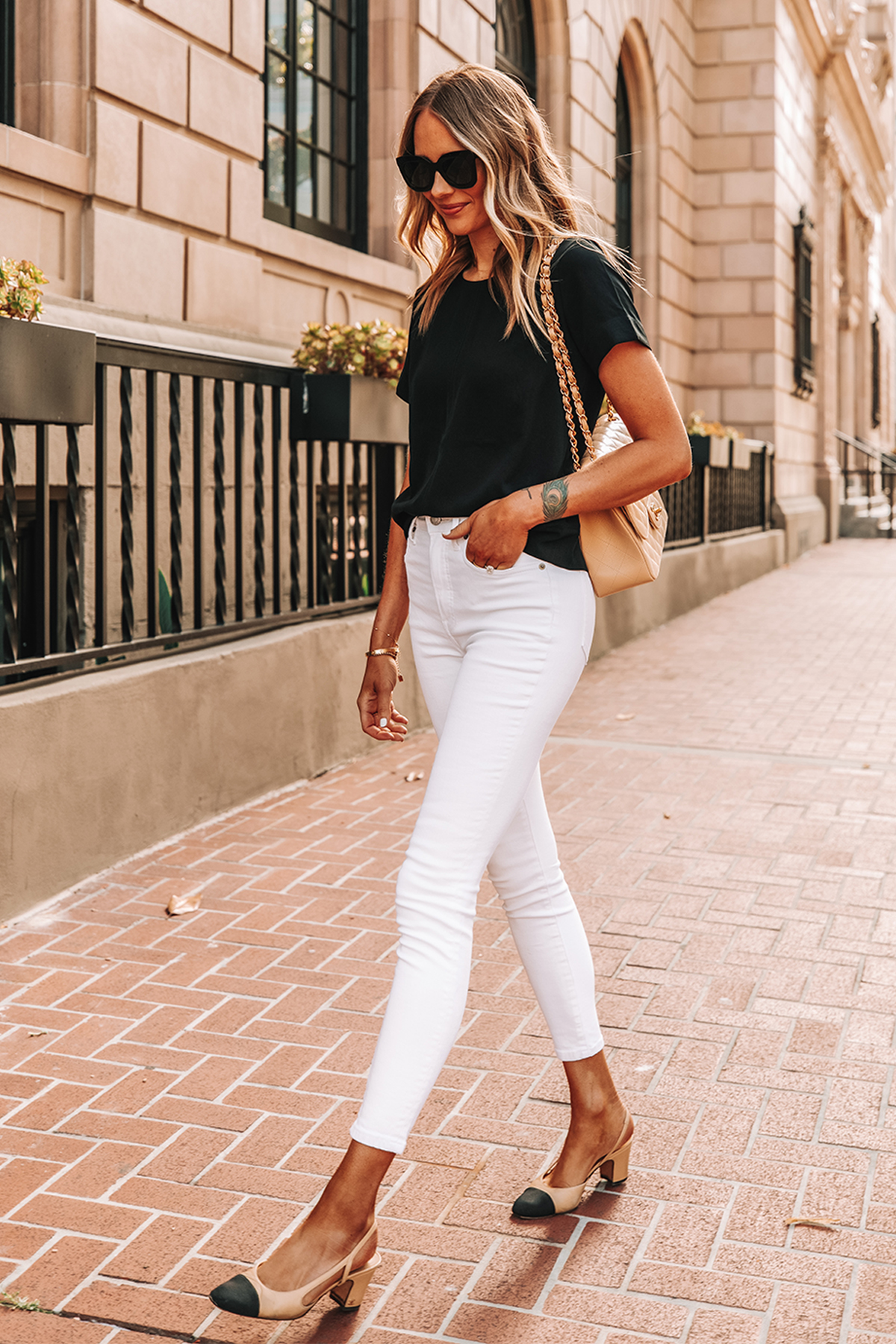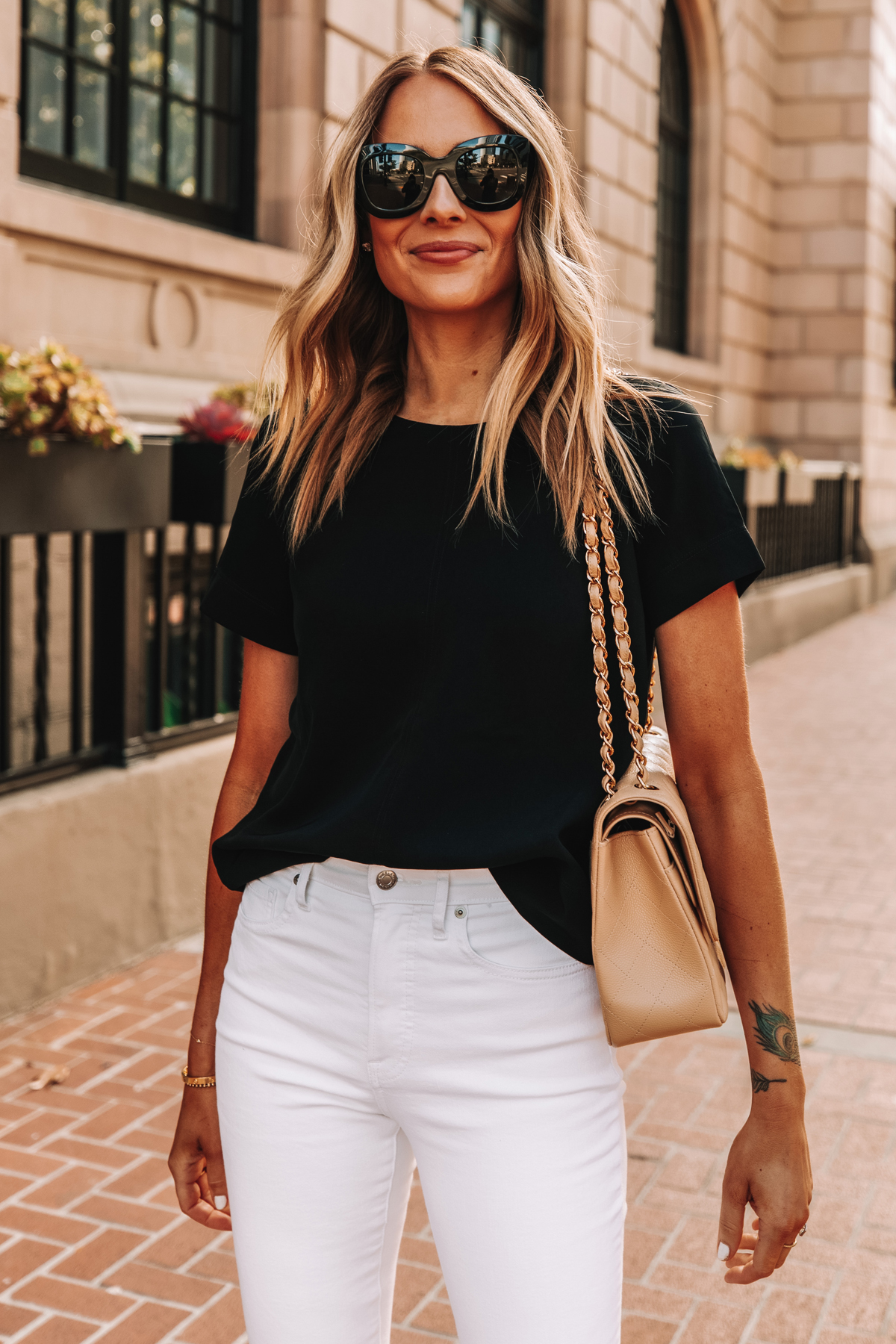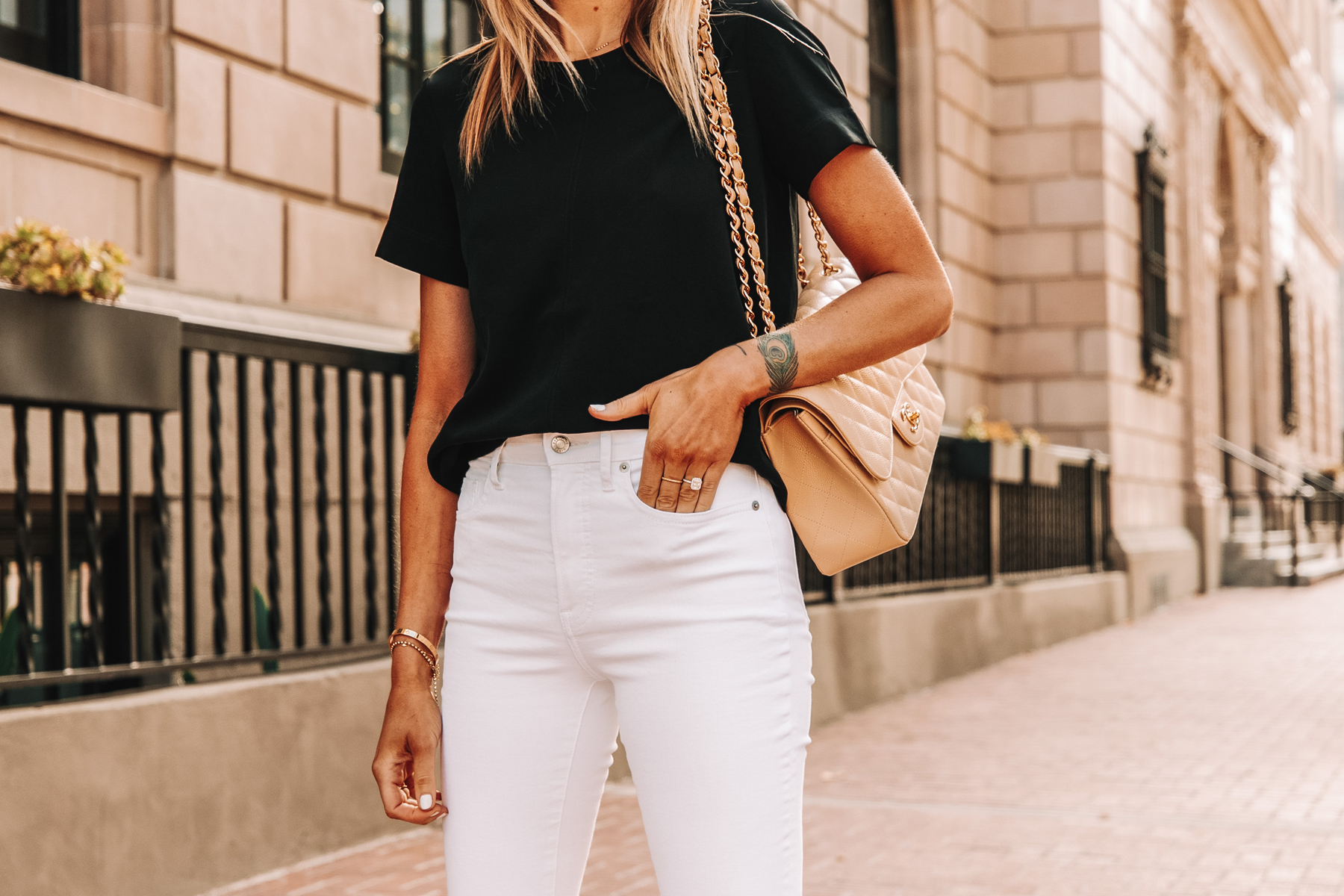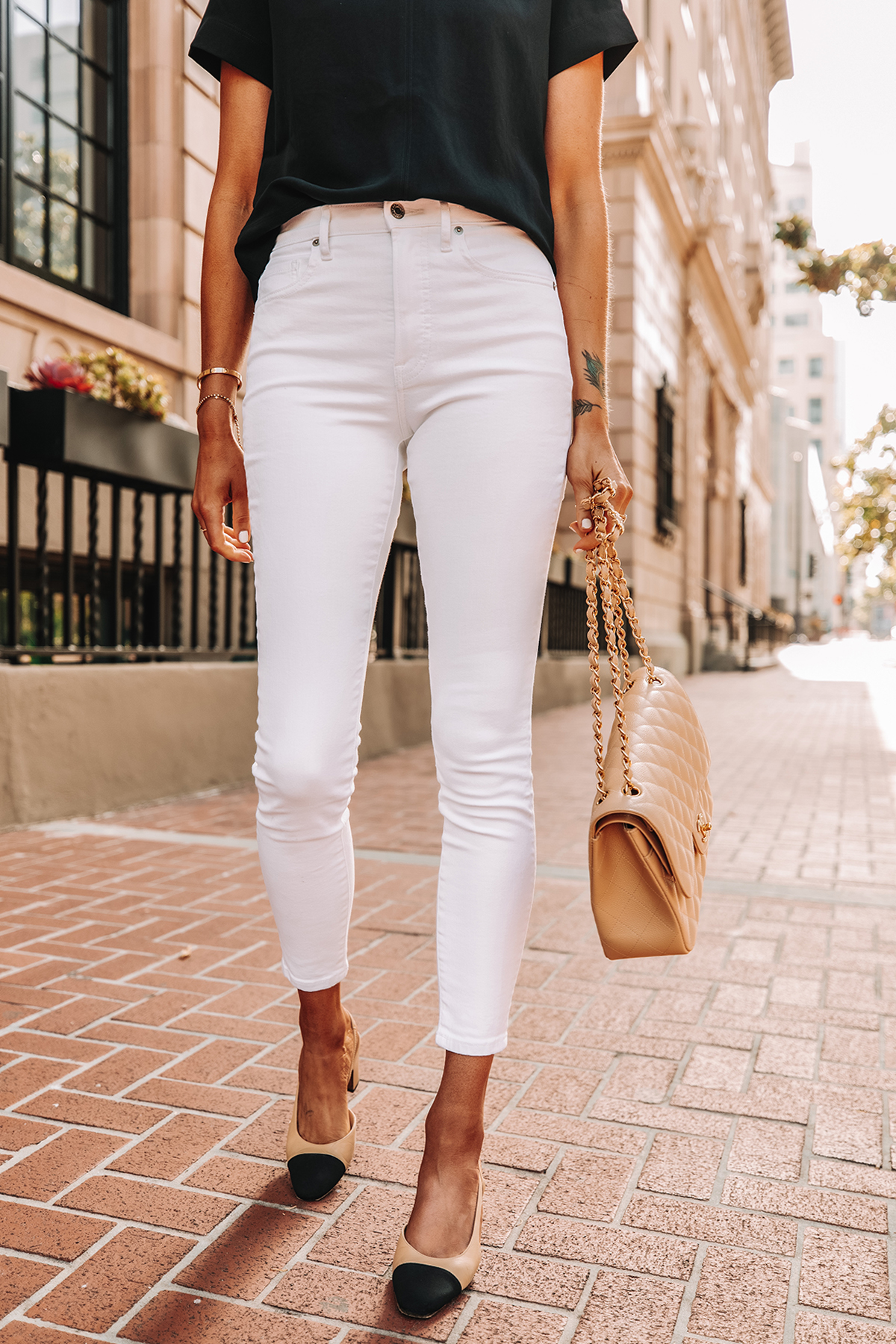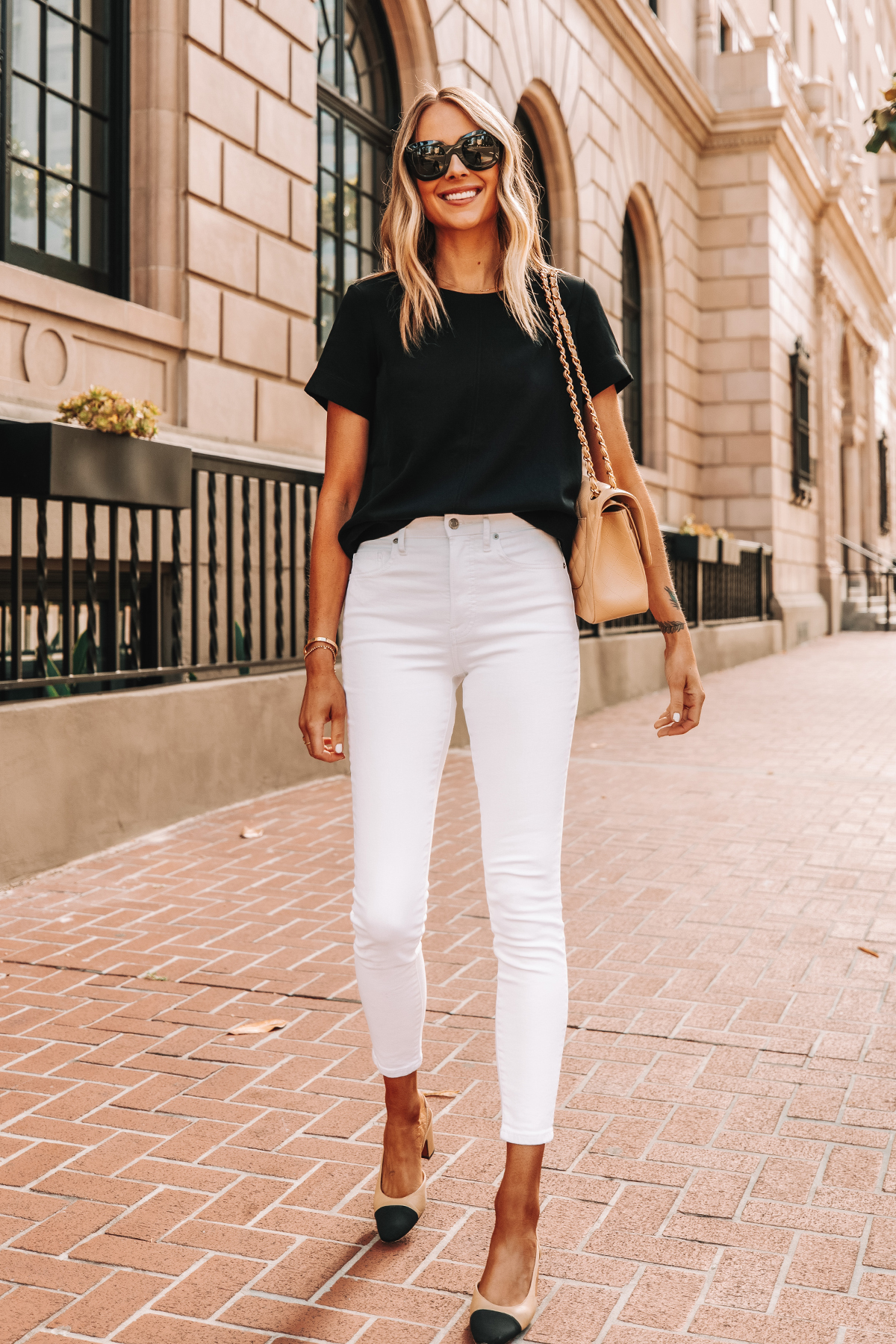 Photos: Arielle Levy
A special thank you to Everlane for sponsoring this post. All thoughts and opinions are my own.
This post may contain affiliate links, meaning when you click the links and make a purchase, we receive a commission.