Anyone working from home needs discipline, confidence, and a functional yet comfy outfit. I find myself reaching to the athleisure section to find the outfits I need for the everyday chic, and my hand usually lands on Reebok.
Reebok just understands the fashion statements I'm looking for: comfy but functional, stylish yet simple, and of course trendy. There's always an affordable aspect to their pieces, and I can throw on items like these Lux High Rise Leggings with a plethora of different outfits. And beyond that, they're genuinely comfortable for working out in.
Also, focusing on these Classic White Leather Sneakers for a moment: They're clean, stylish, and under $100. What's not to love? I keep reaching for them to run errands and lounge around in both. And I'm obsessed with the supple leather that makes them SO luxurious to wear, they're like walking on a cloud.
If my athleisure essentials don't include a cozy sweatshirt like this one, it's not a complete list. The extra material near the neck really elevates my comfort in this piece to a 10, without a doubt. So I pull this on, and pair a denim jacket to round out my ensemble. It's all about looking like a million bucks without breaking a sweat.
Cozy, comfortable, and chic: My 3 Athleisure C's and Reebok has it all.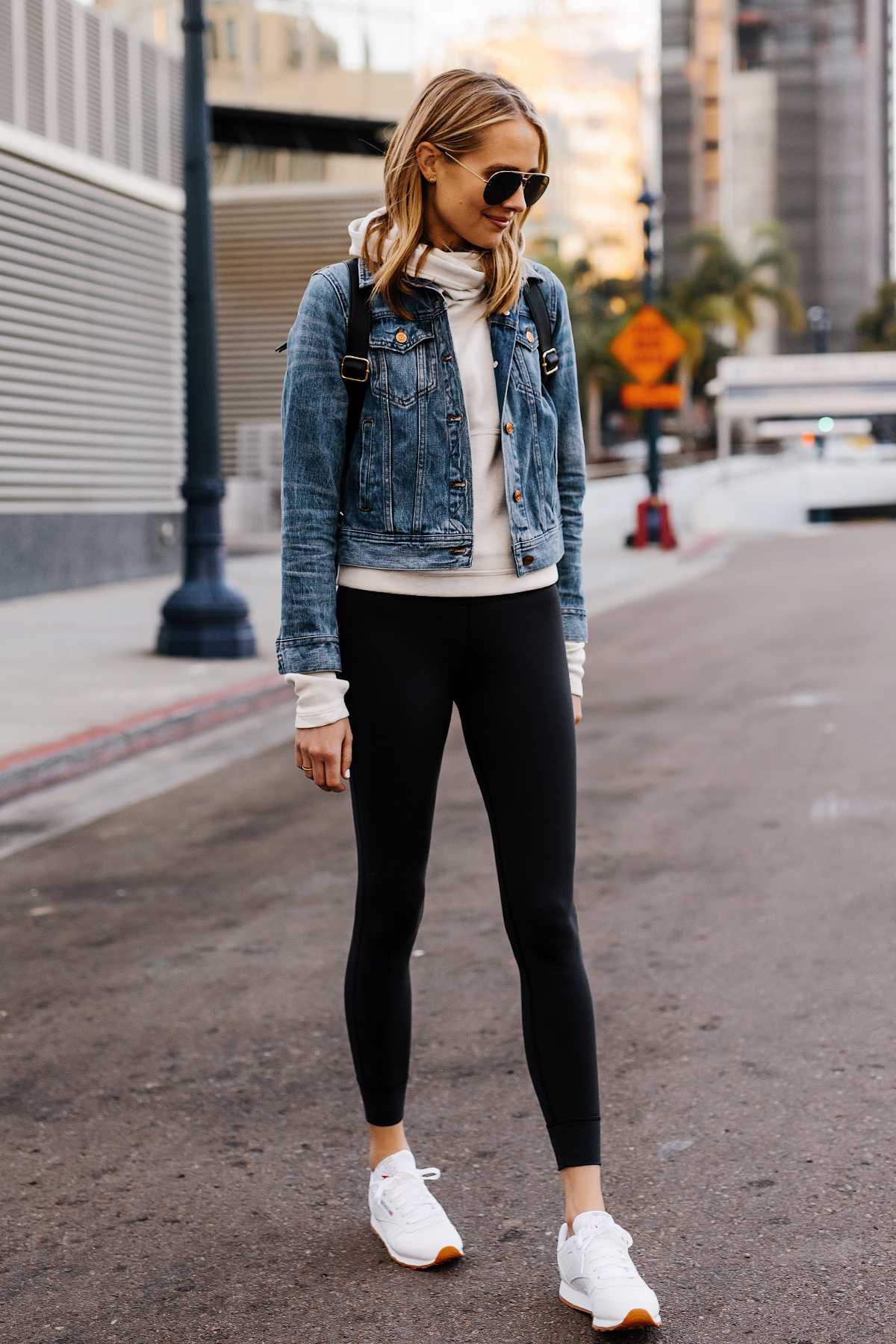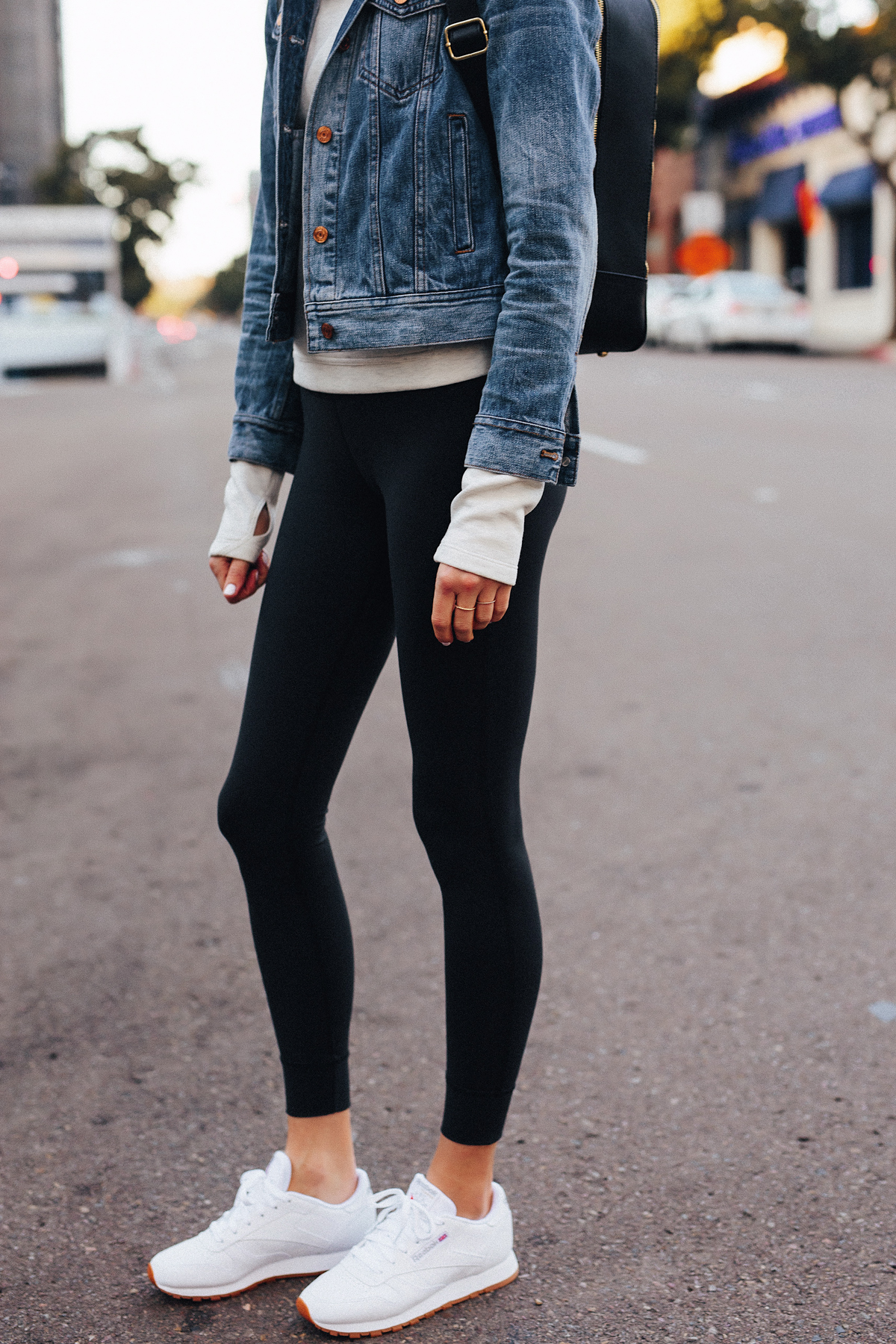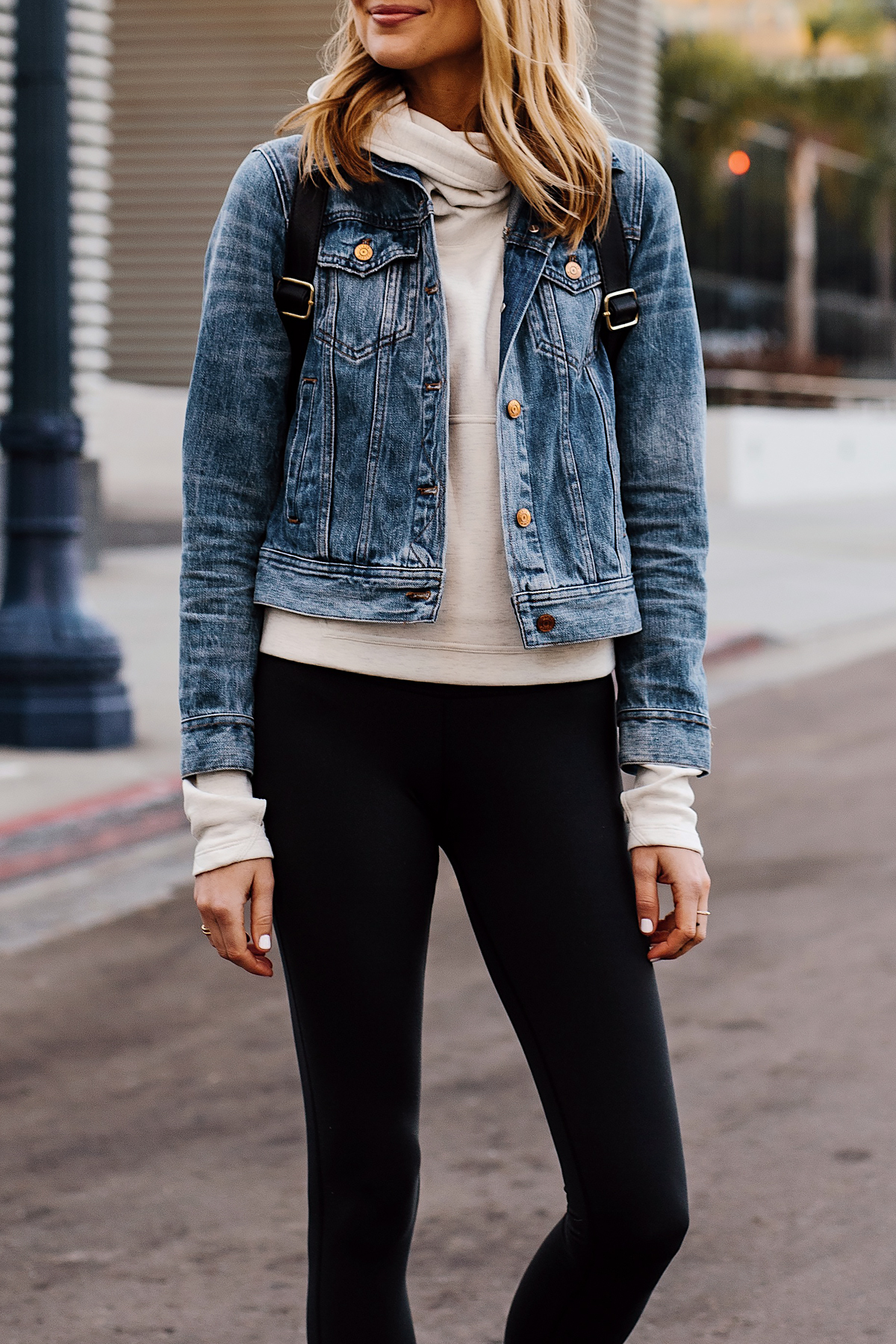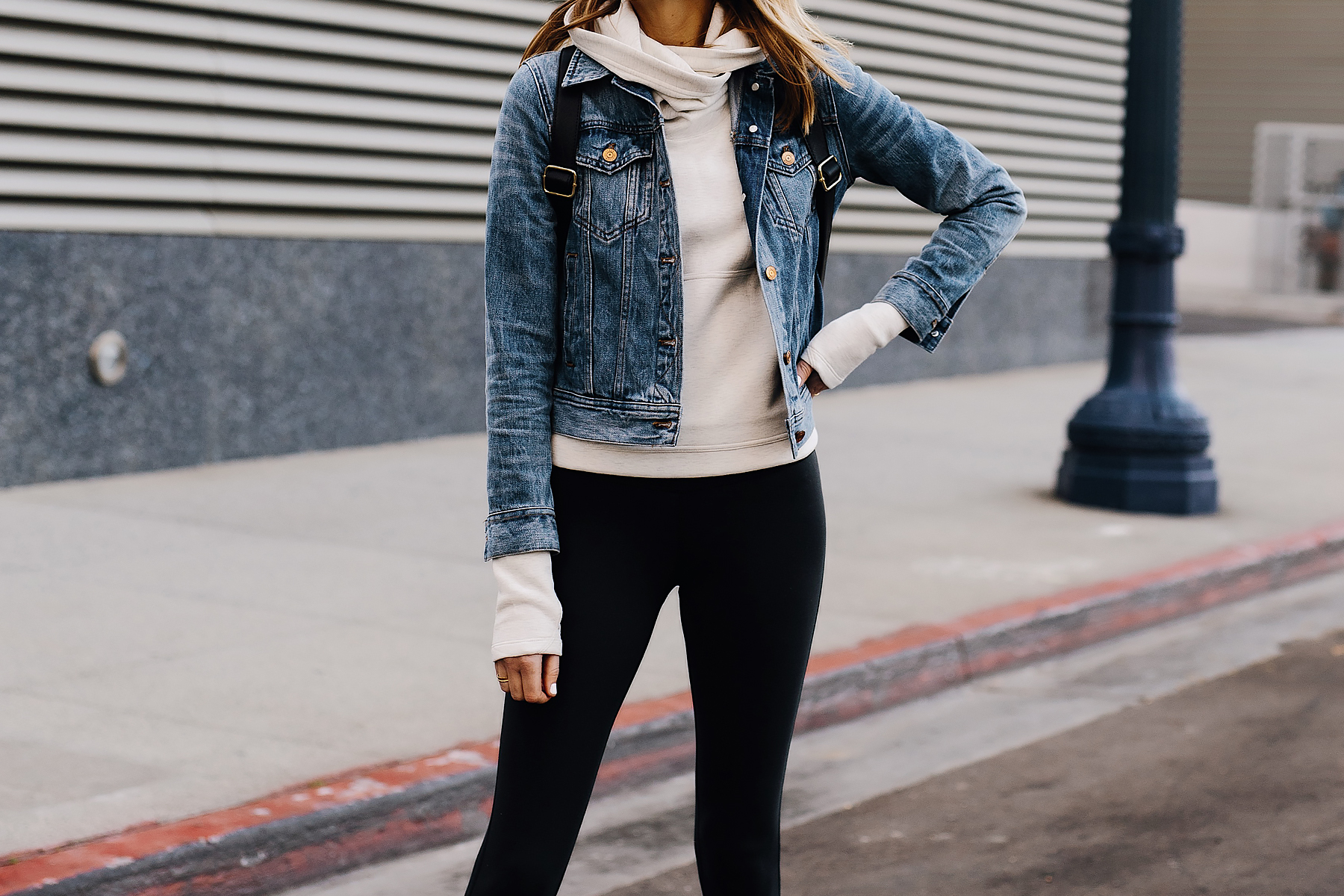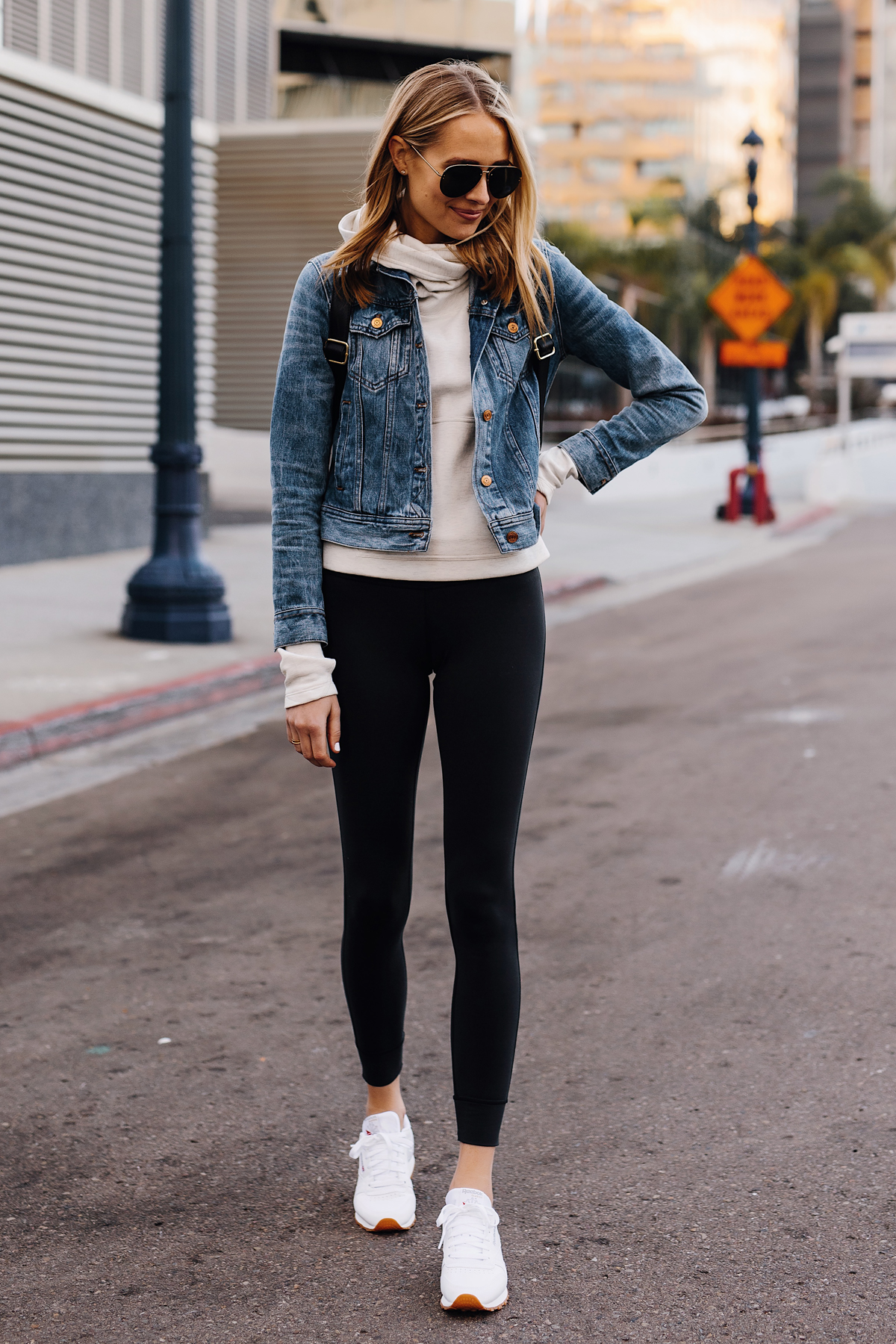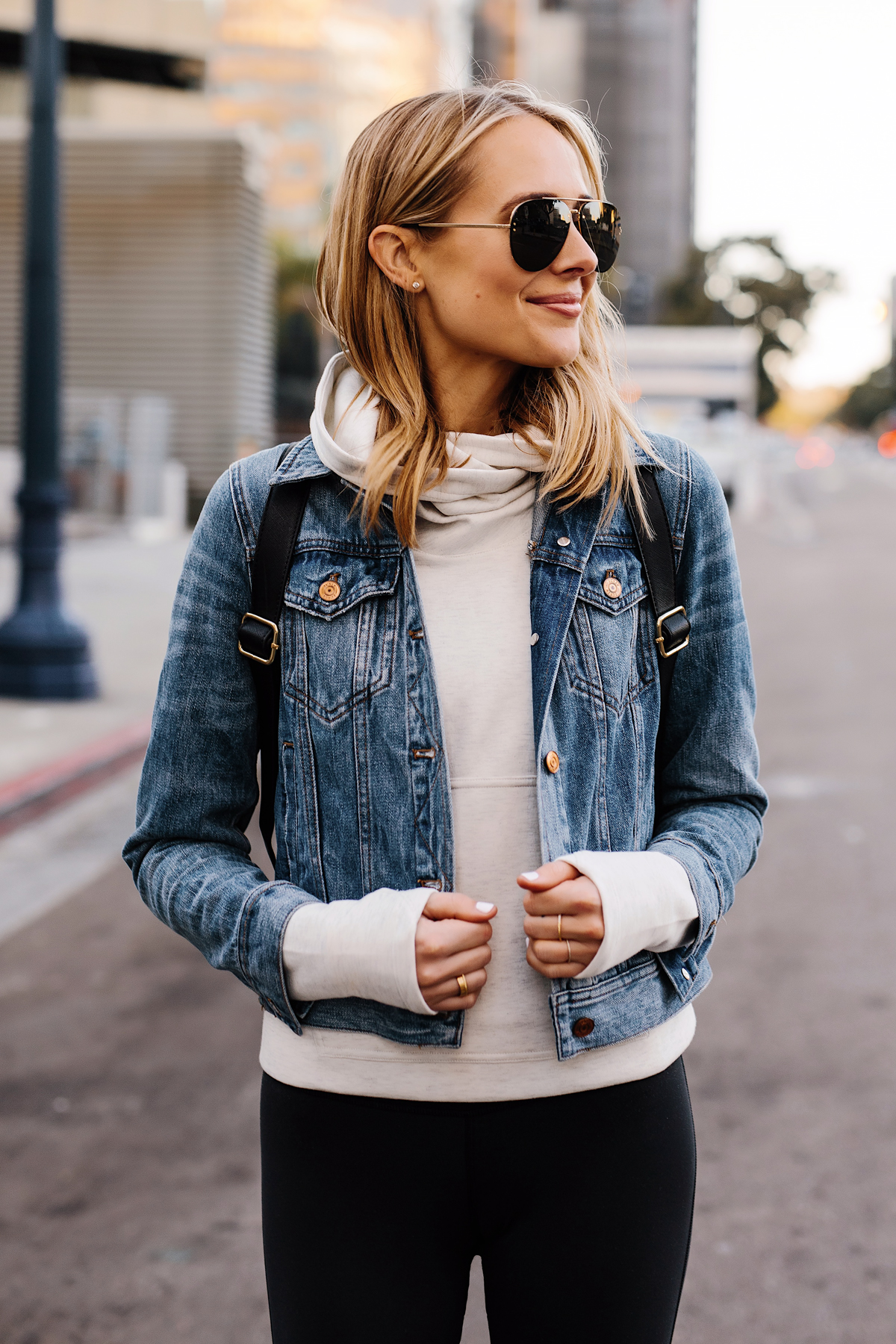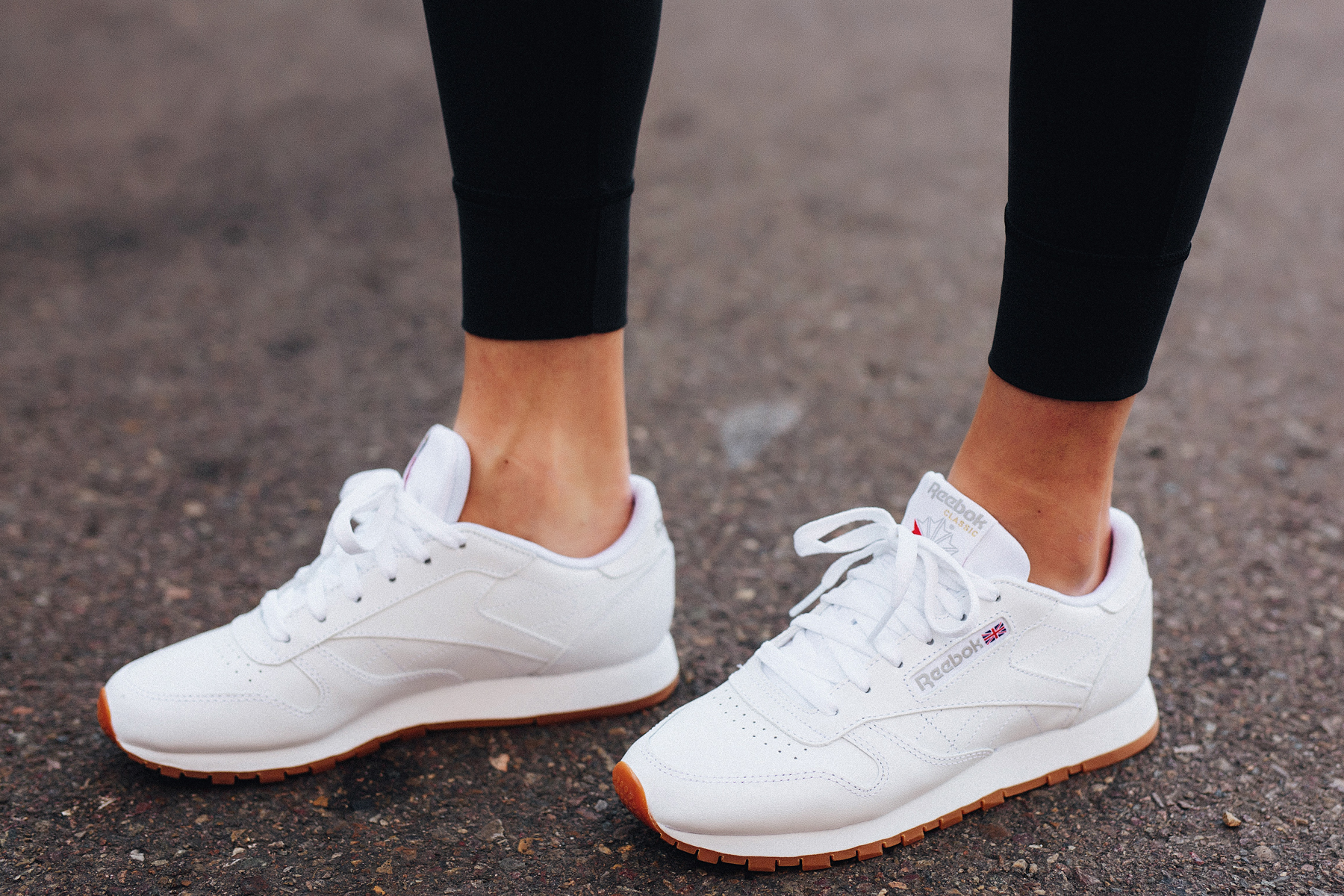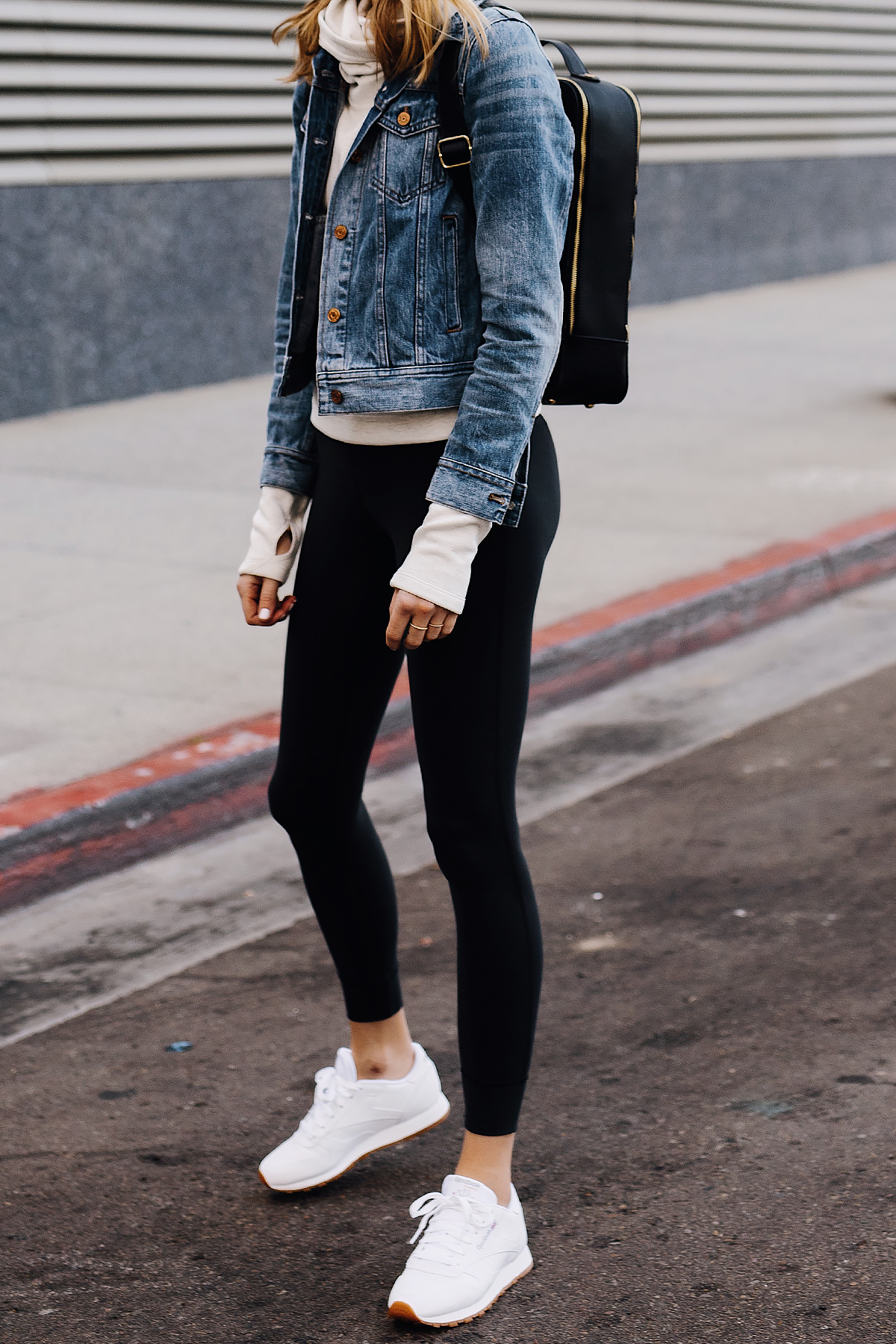 A special thank you to Reebok for sponsoring this post. All thoughts and opinions are my own.
Photos: Arielle Levy