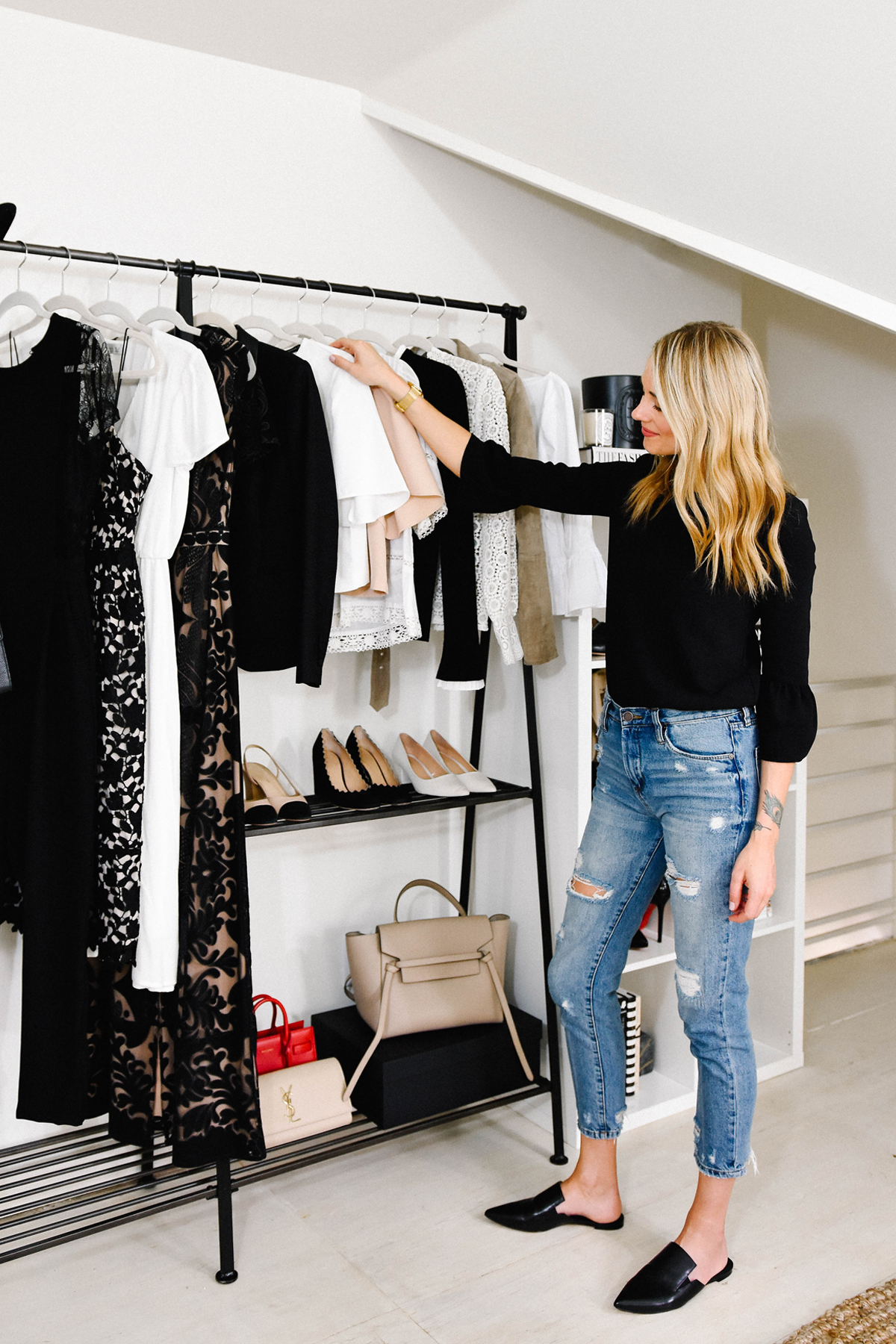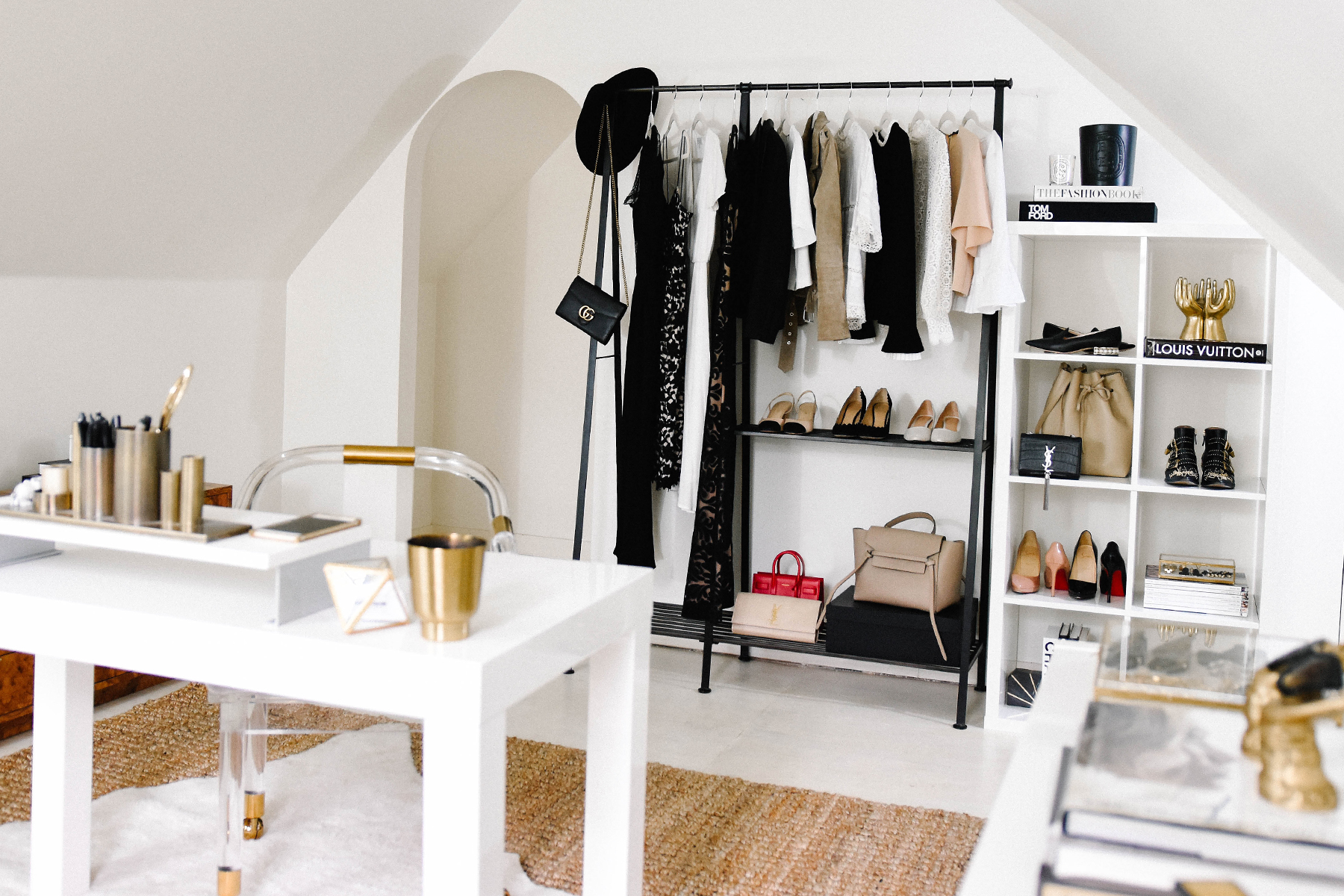 [pipdig_left]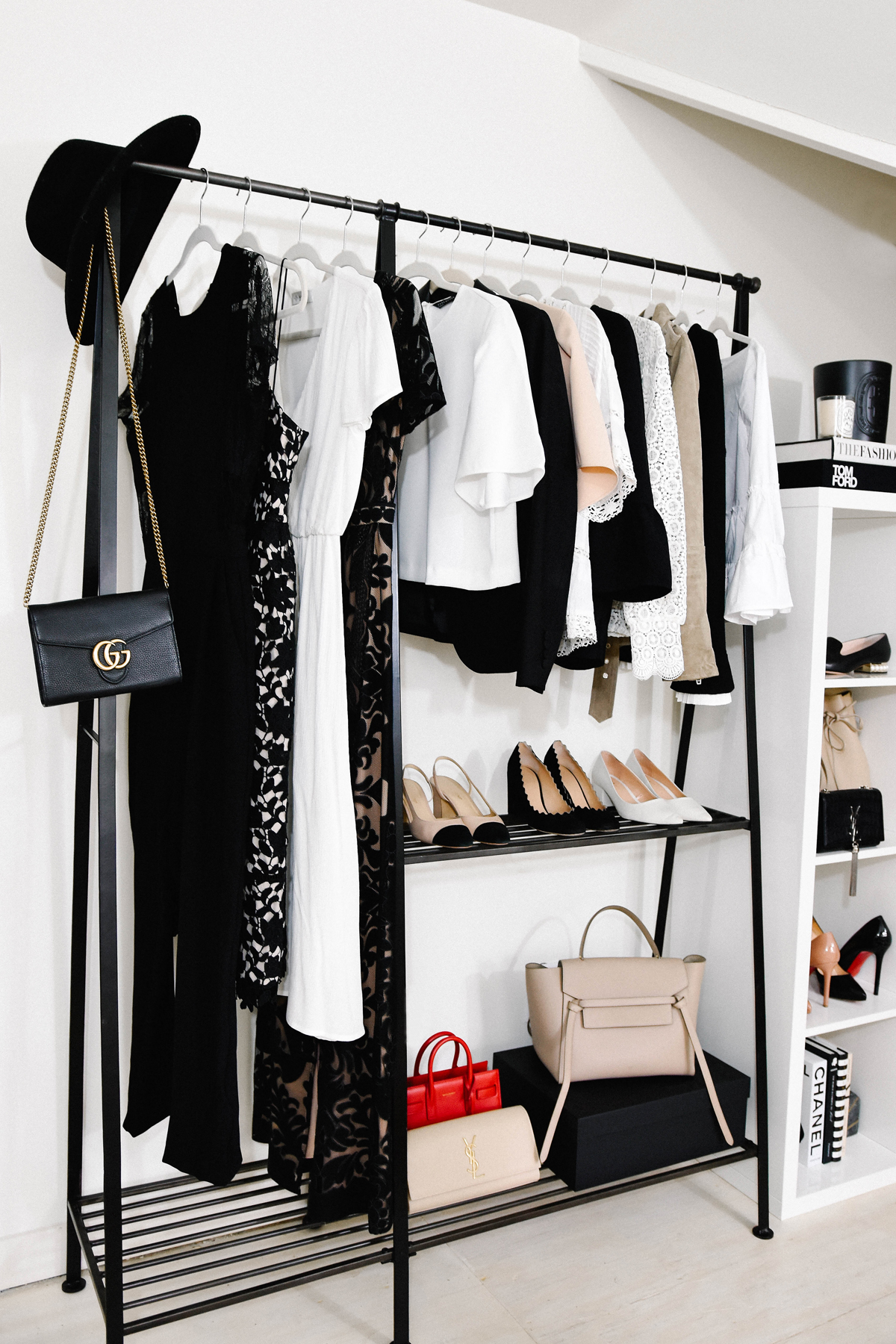 [/pipdig_left]
[pipdig_right]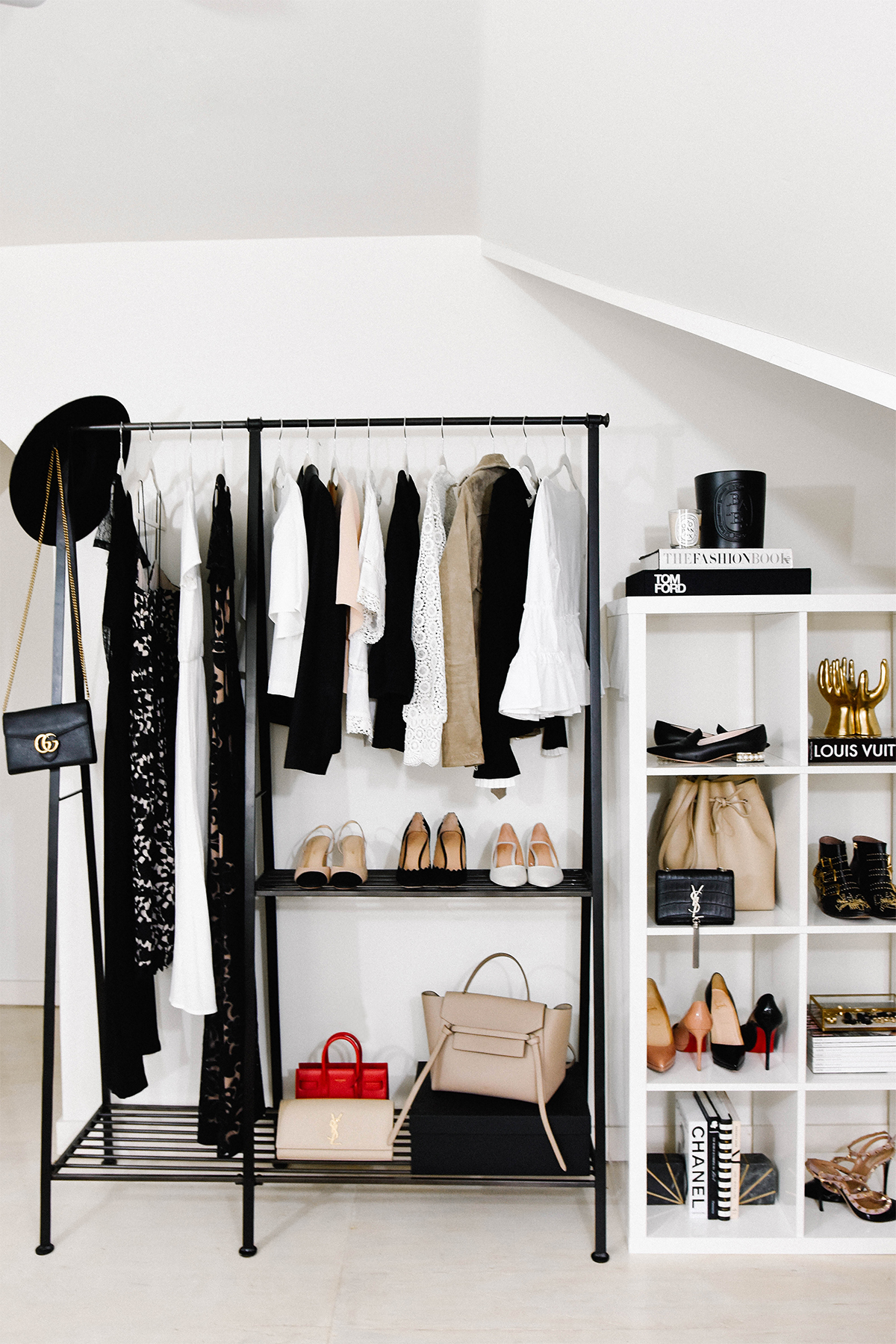 [/pipdig_right]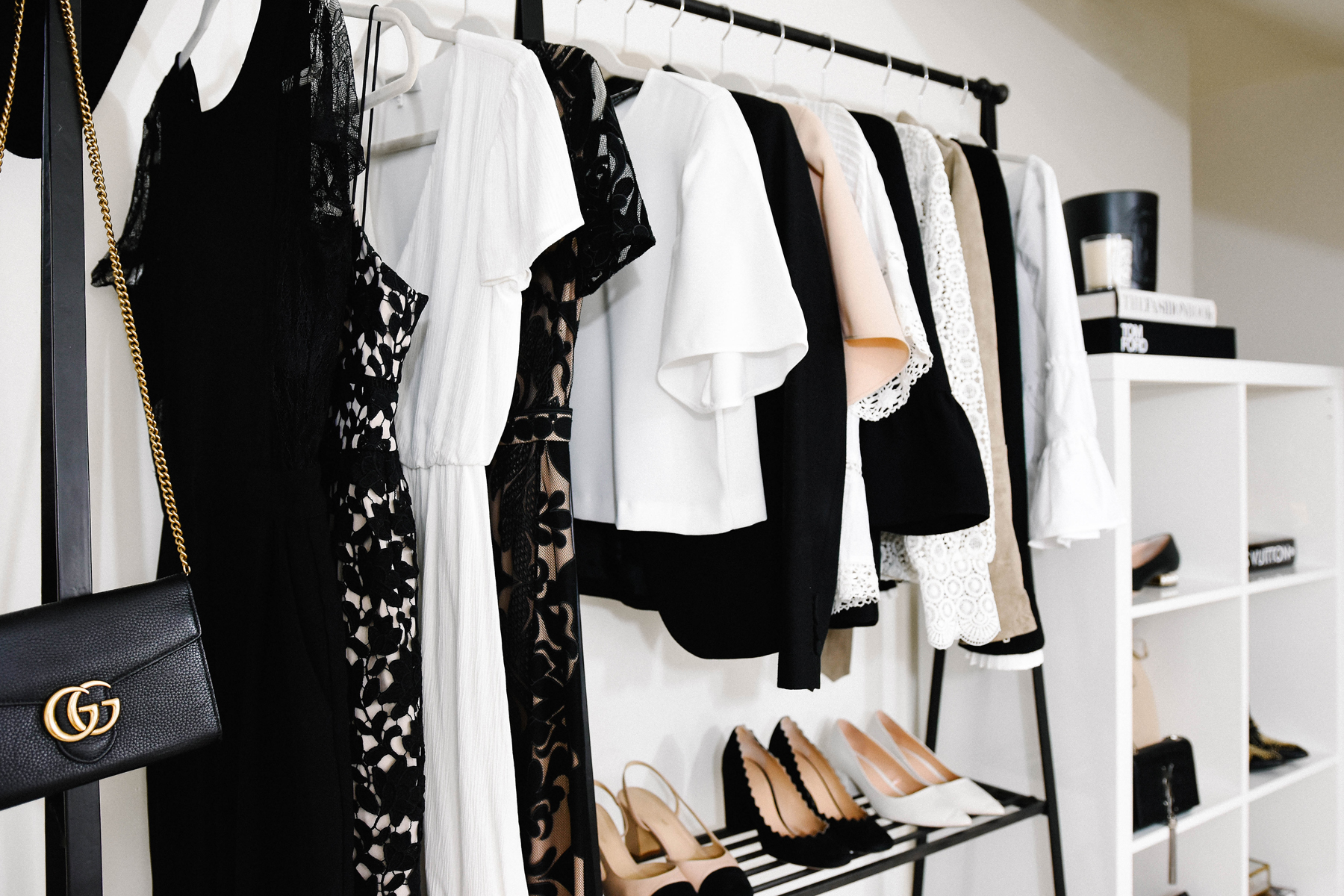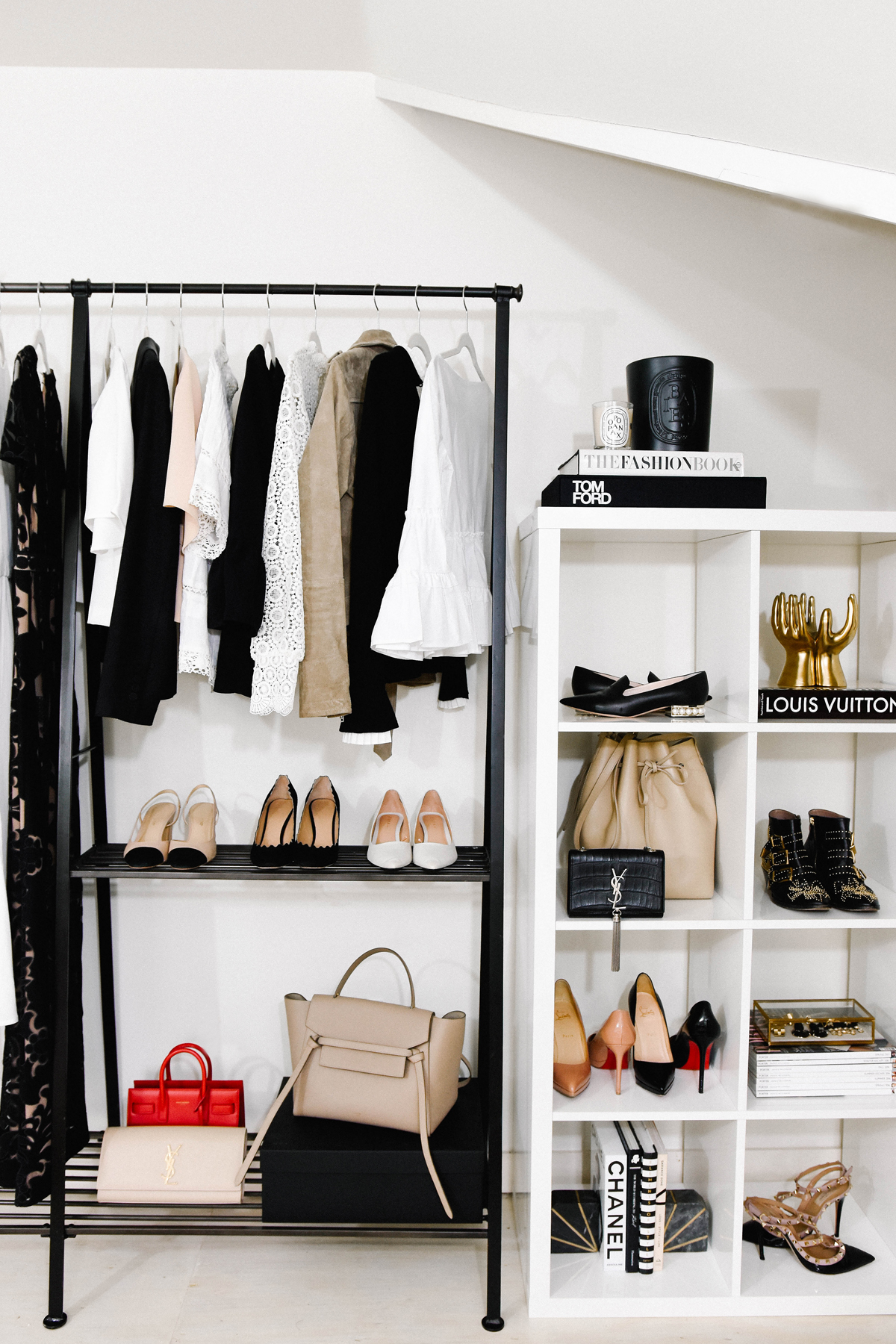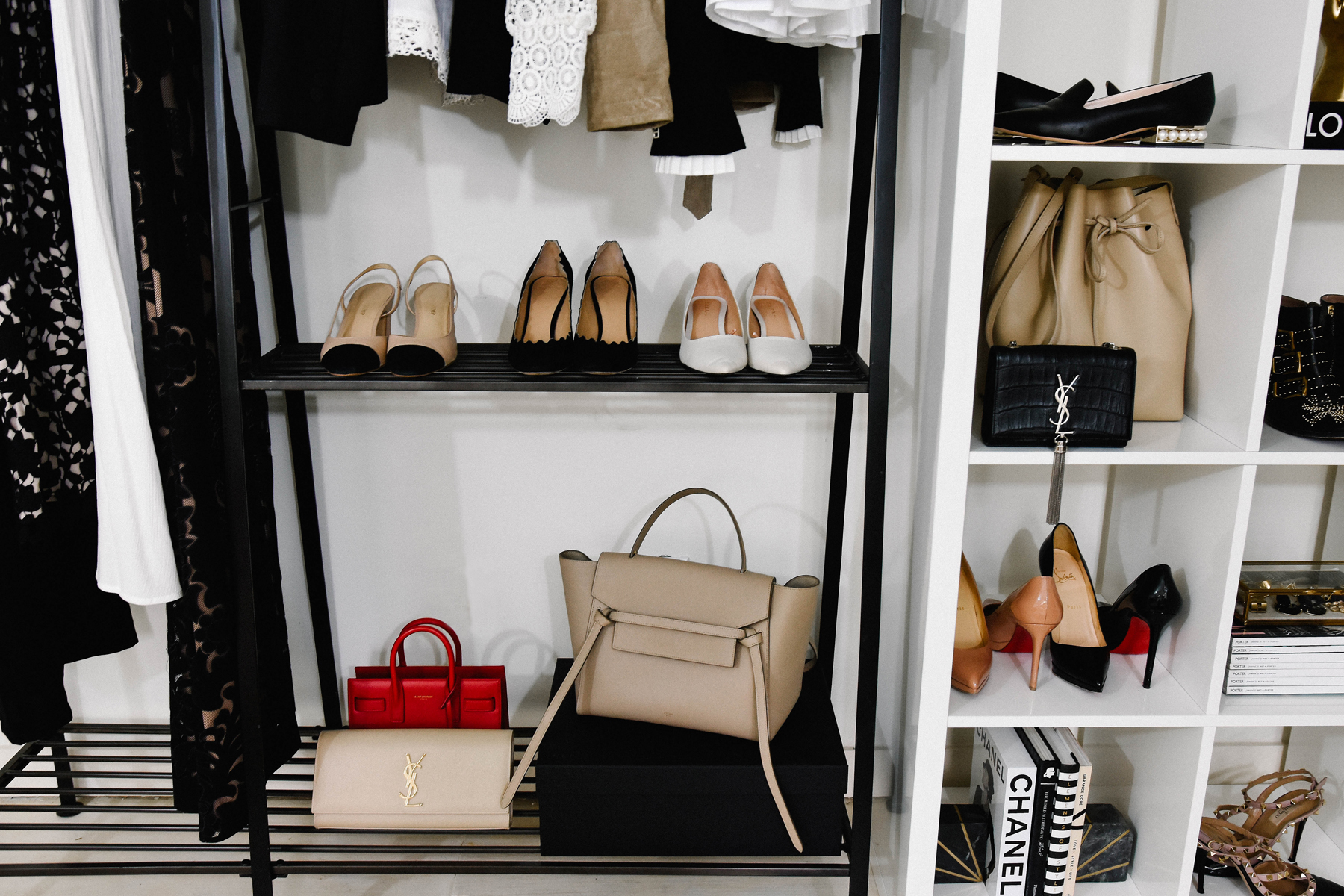 [pipdig_left]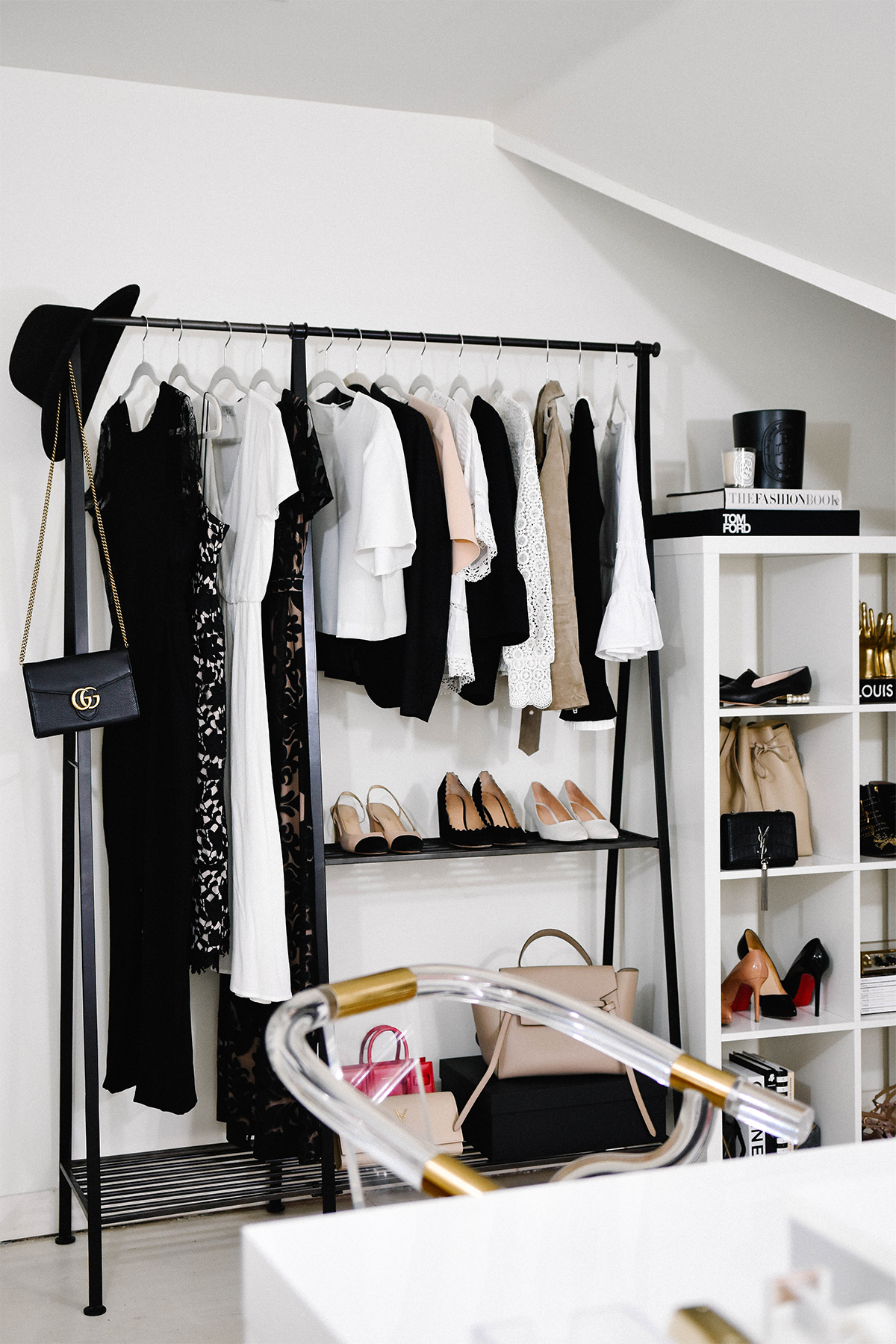 [/pipdig_left]
[pipdig_right]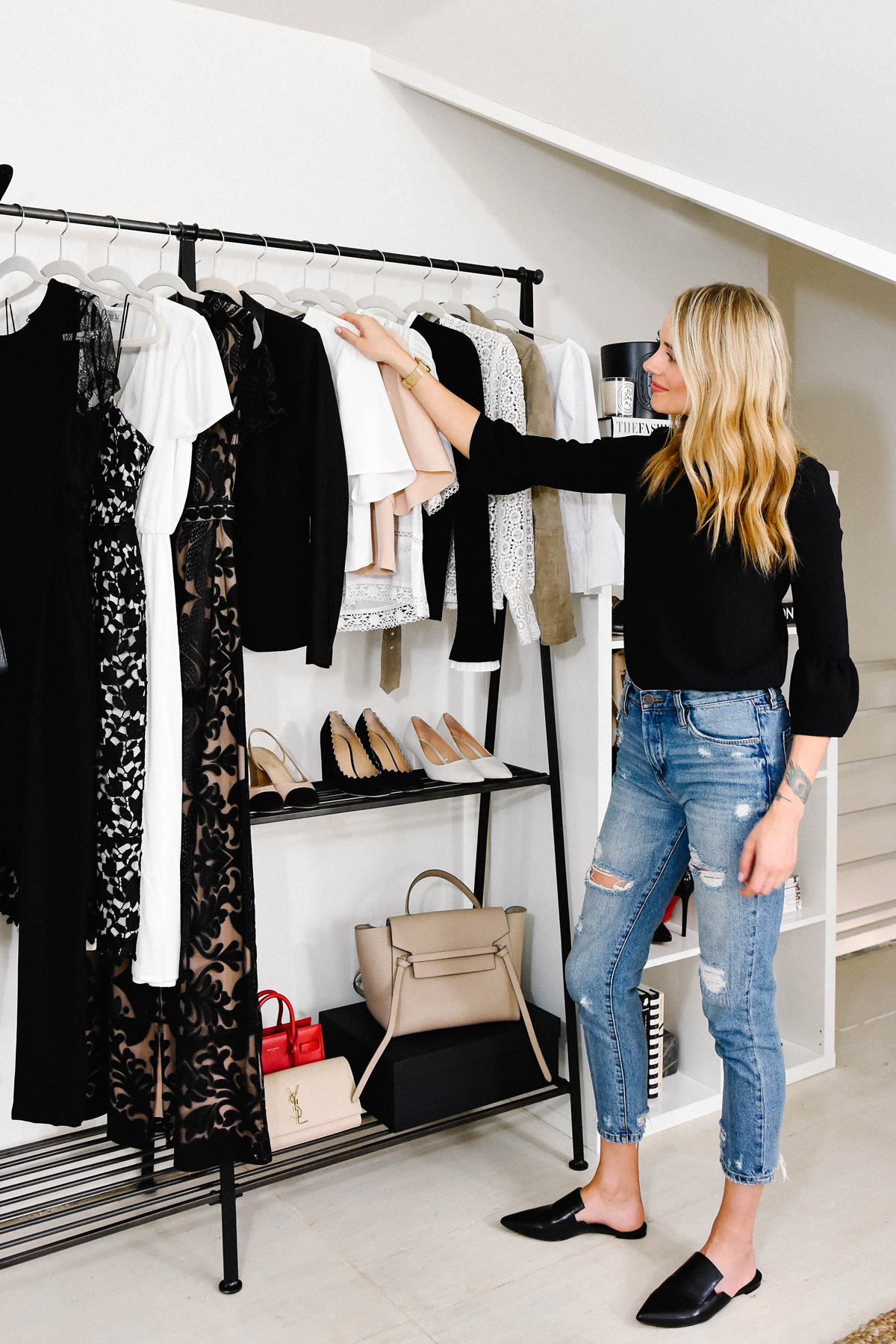 [/pipdig_right]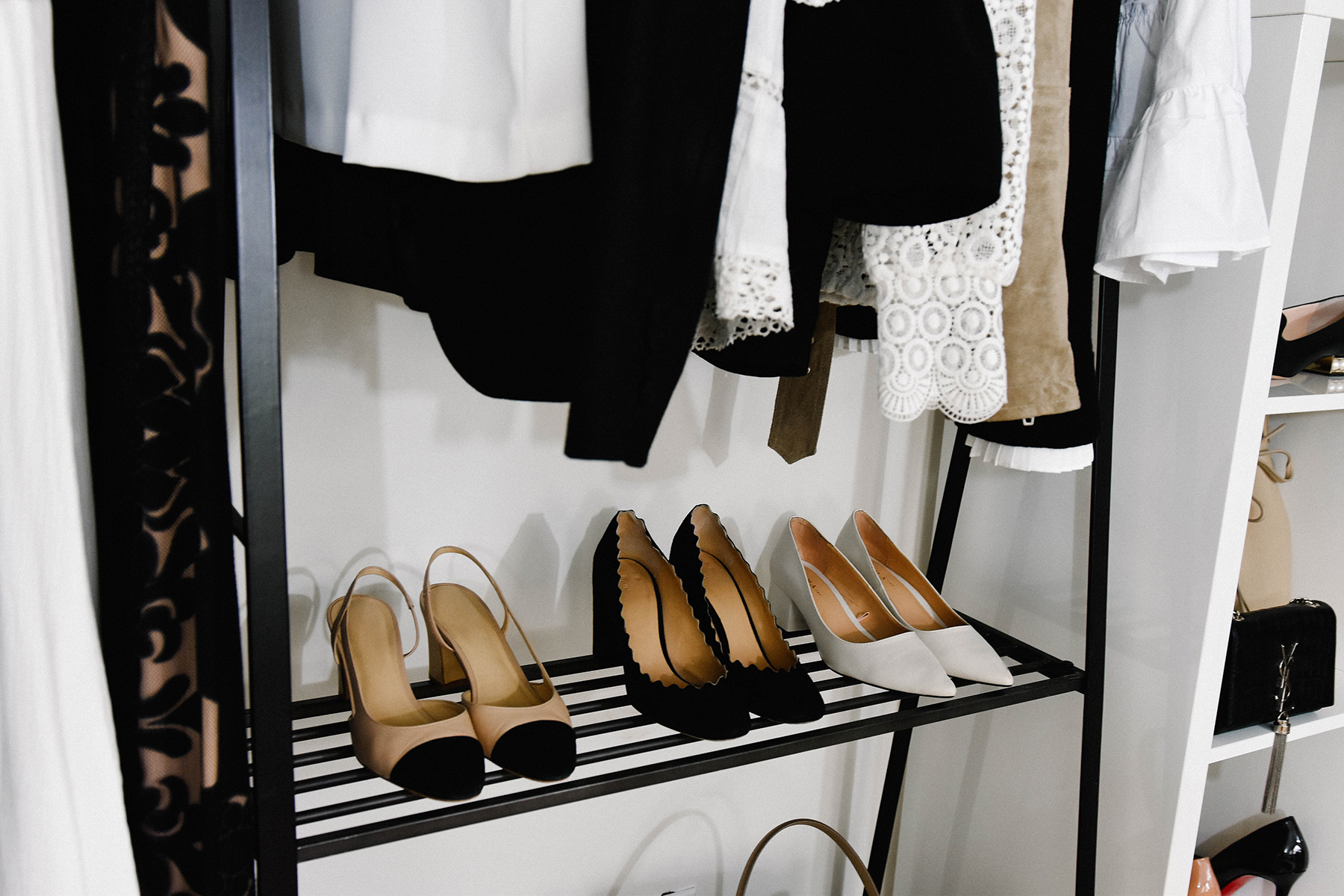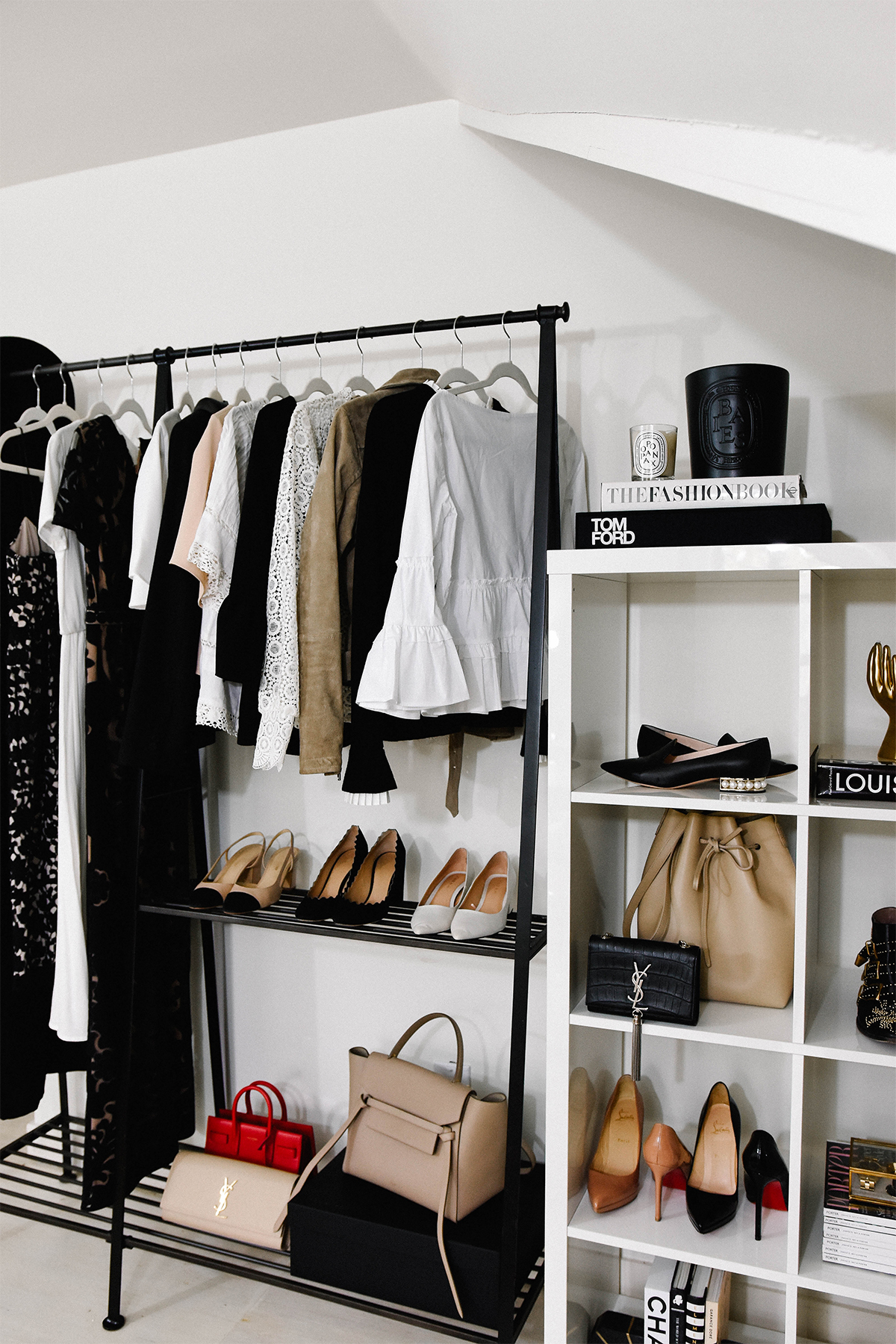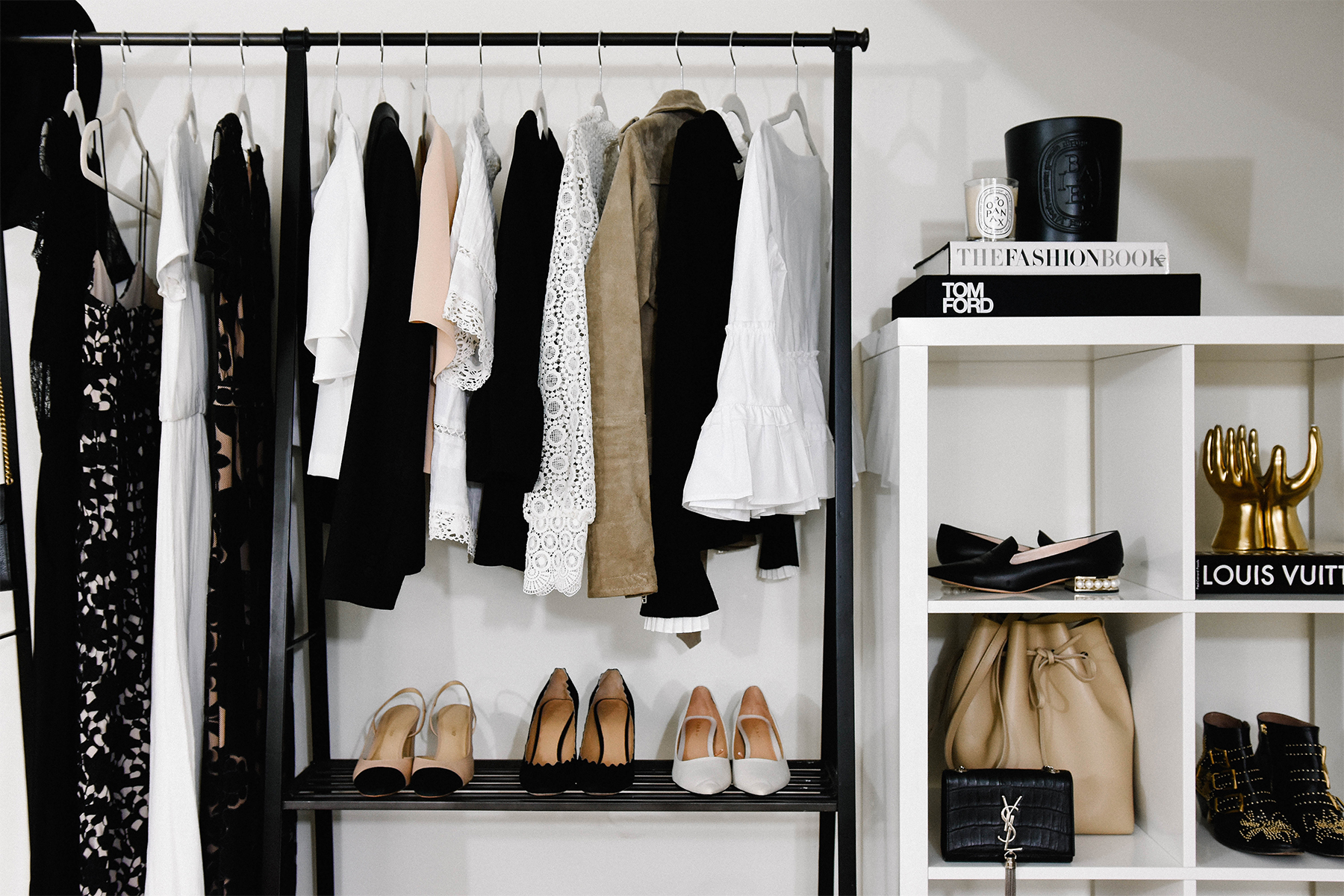 [pipdig_left]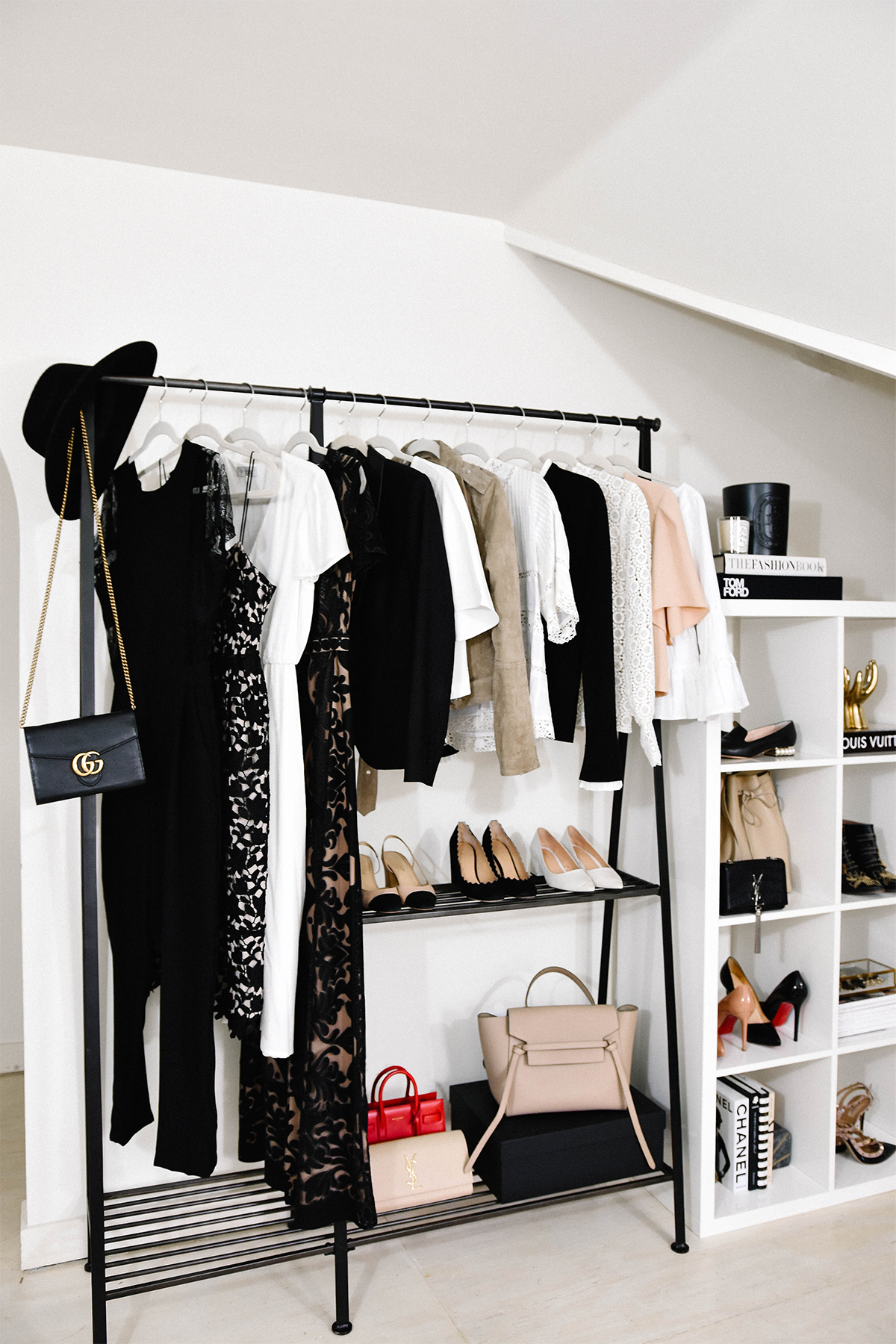 [/pipdig_left]
[pipdig_right]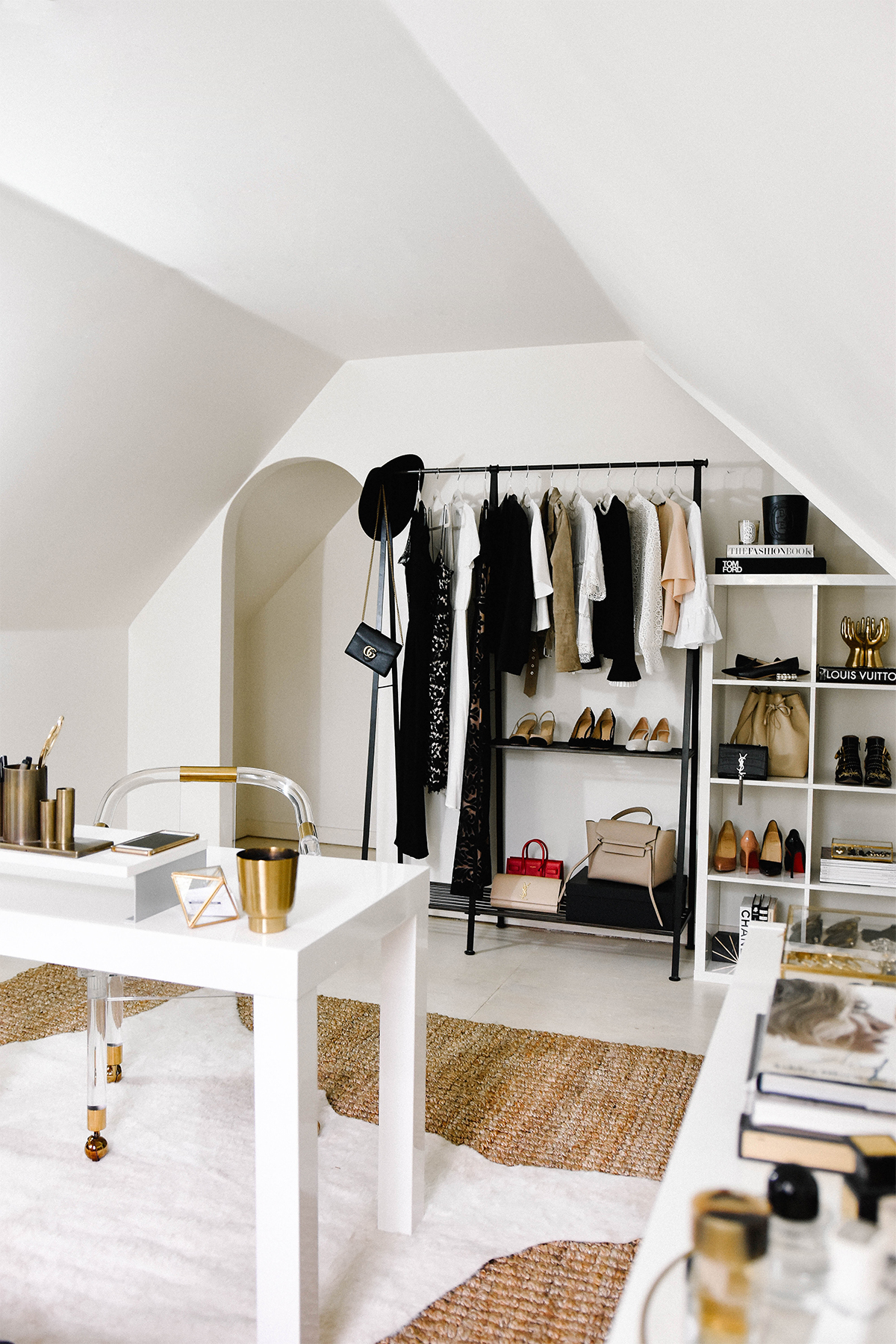 [/pipdig_right]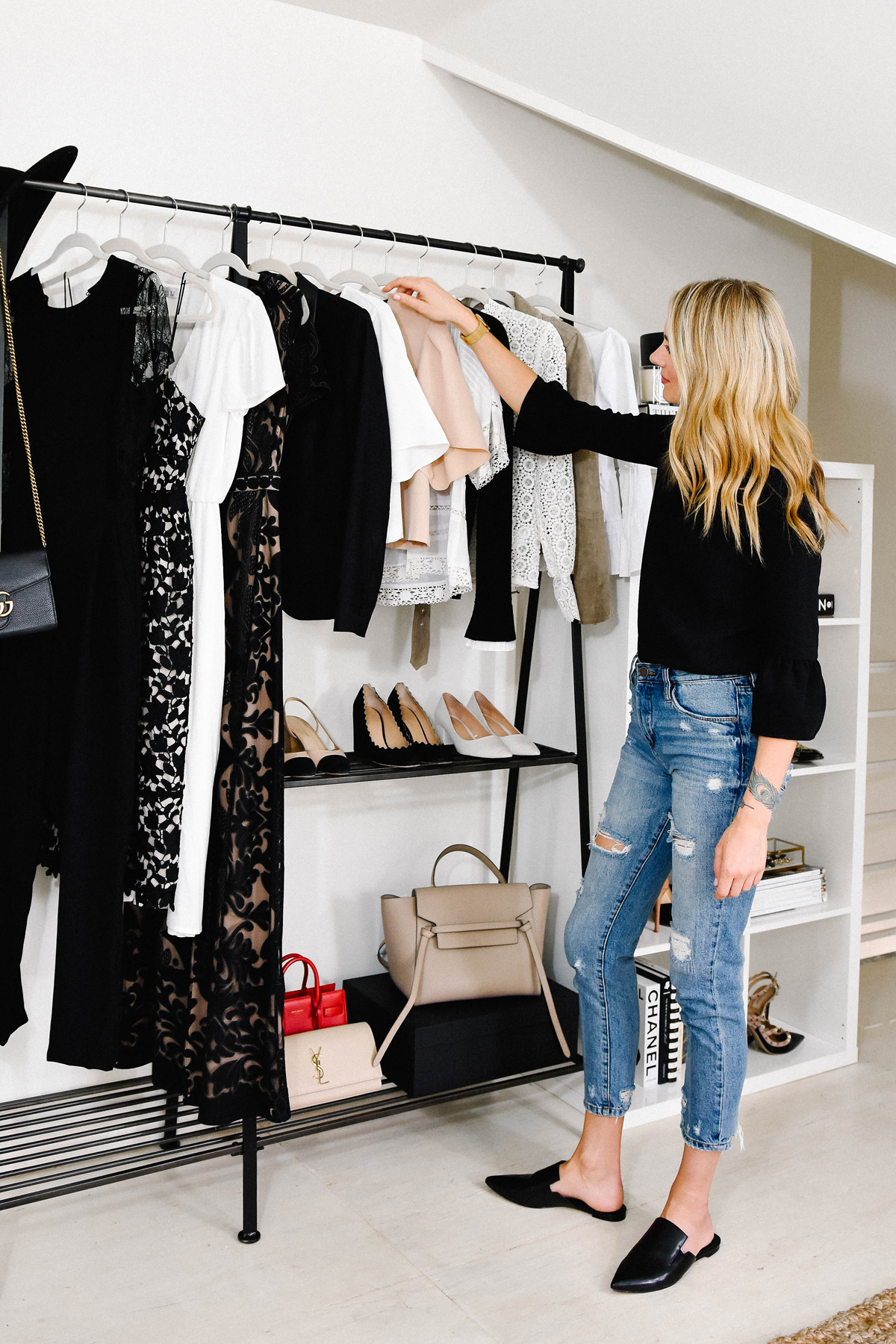 At the end of last year I left my corporate job of almost 7 years to pursue Fashion Jackson full-time, and I haven't looked back once! One of my favorite perks of the job is the ability to work from home. My current home office is actually in the attic which was converted into a living space. I love the charming character the space provides, but since its in the attic, it has proven to be a little challenging to decorate & organize, especially with the low wall space from the vaulted ceiling.
When I started looking for solutions to convert this space into my home office and closet, I found the perfect solution with Pottery Barn's Small Spaces Collection. I wanted to be able to store/showcase some of my favorite pieces of clothing, handbags, and shoes, and this clothing rack was the perfect fit. Literally. I love that the rack has various options for hanging garments or displaying bags/shoes. The shelves would also work well using baskets like these to organize other small items. Since I only have one full size wall in my office, this garment rack fit effortlessly and still matched with my existing interior style I have designed thus far.
The Small Spaces Collection at Pottery Barn has so many solutions for every size home while keeping function, style, and price point all top of mind. If you're looking to organize or update an existing space, I recommend checking out the selection Pottery Barn has to offer.
Clothing Rack: Pottery Barn c/o (smaller here) | Desk: Similar | Chair: Similar | Shelves: Similar | Rug: Similar & Similar |  Jewelry Box: Similar

A special thank you to Pottery Barn for sponsoring this post. All thoughts and opinions are my own.