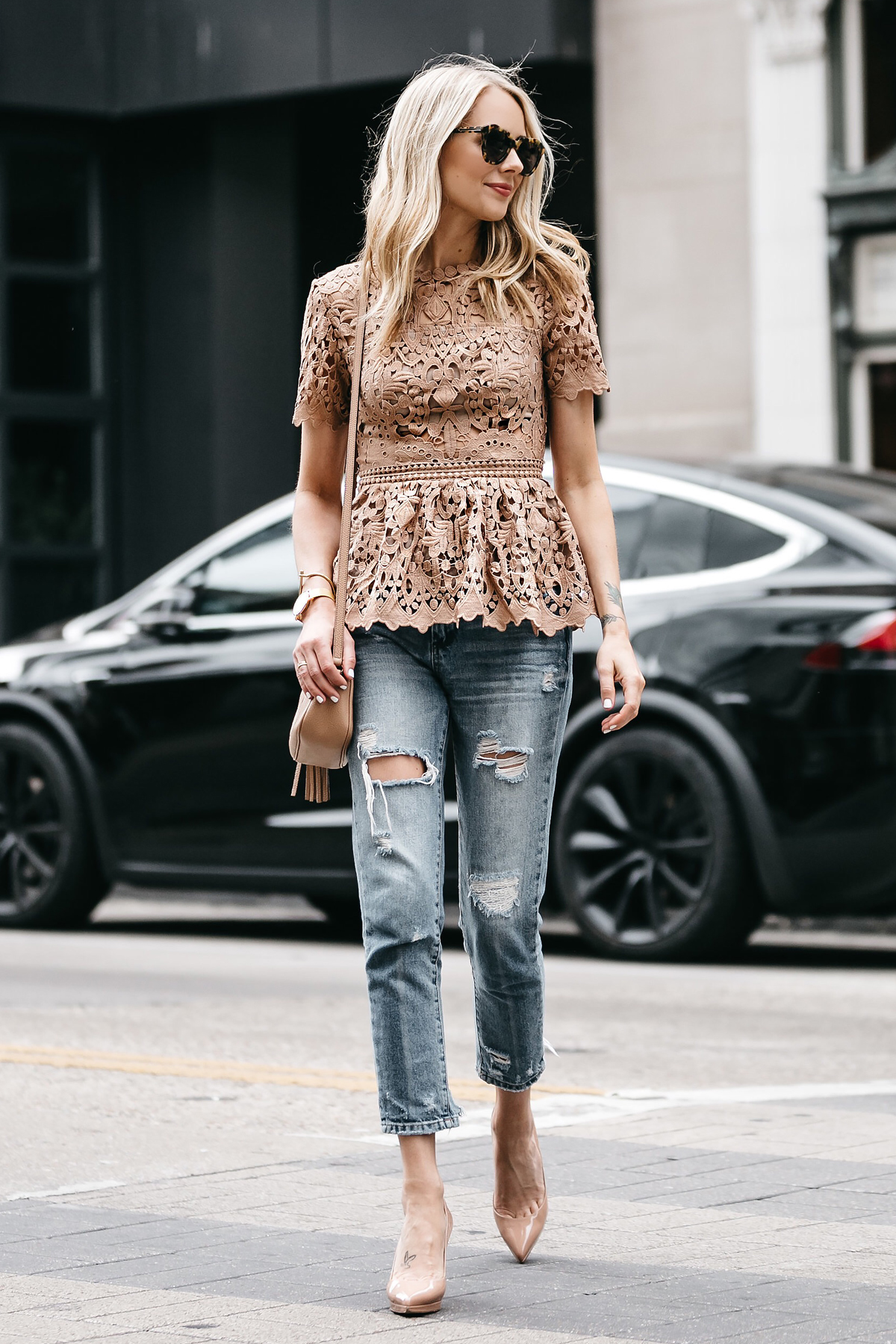 [pipdig_left]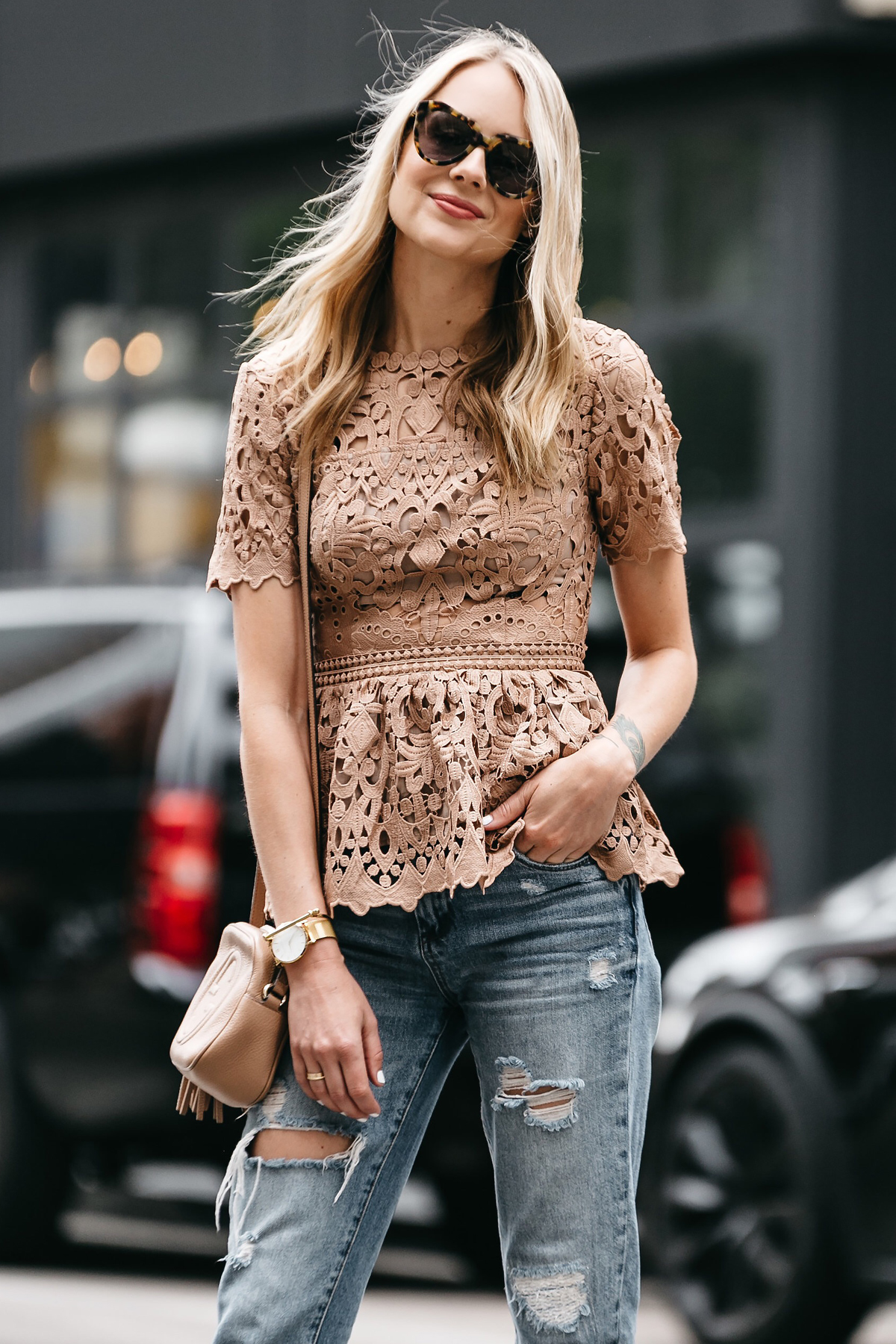 [/pipdig_left]
[pipdig_right]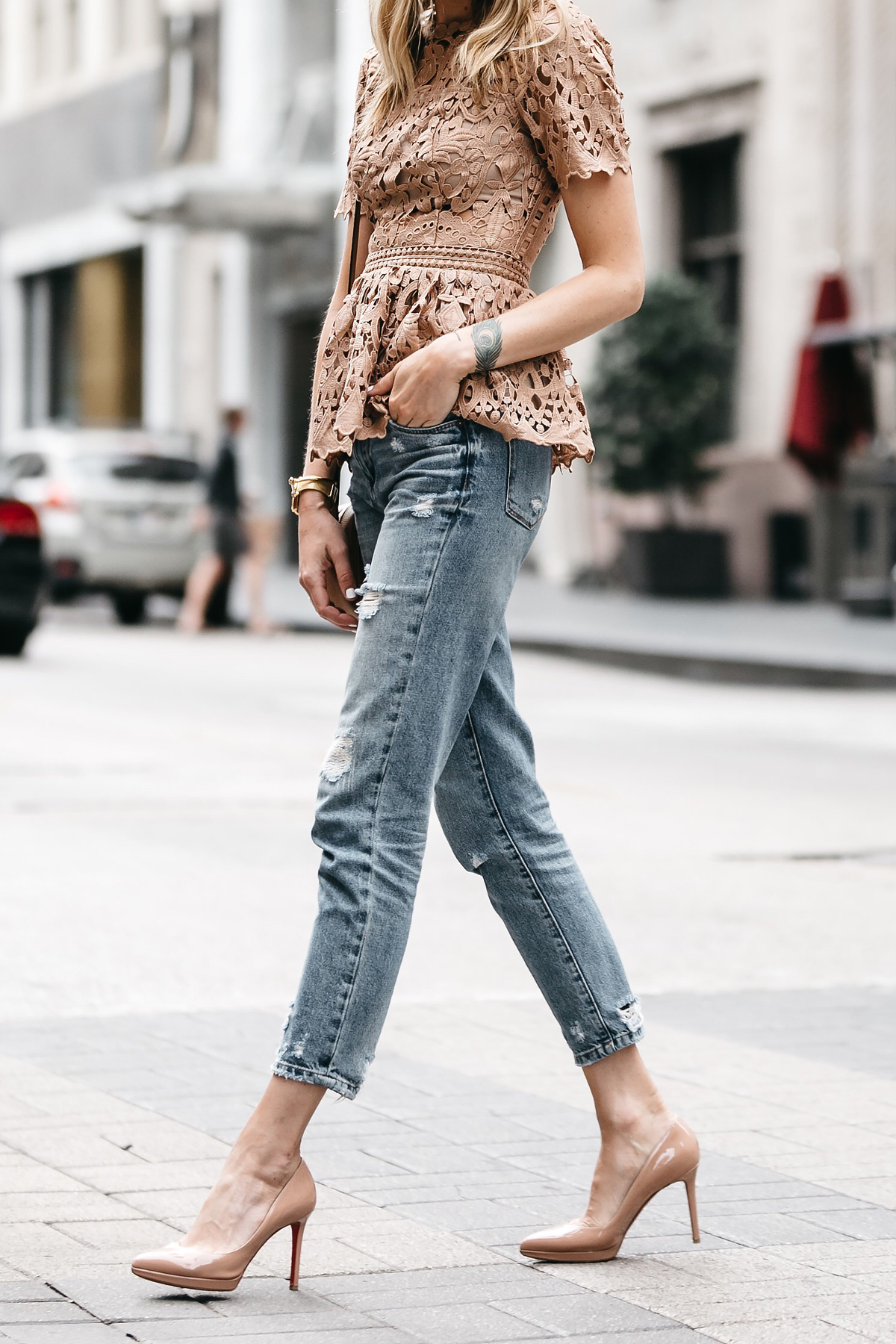 [/pipdig_right]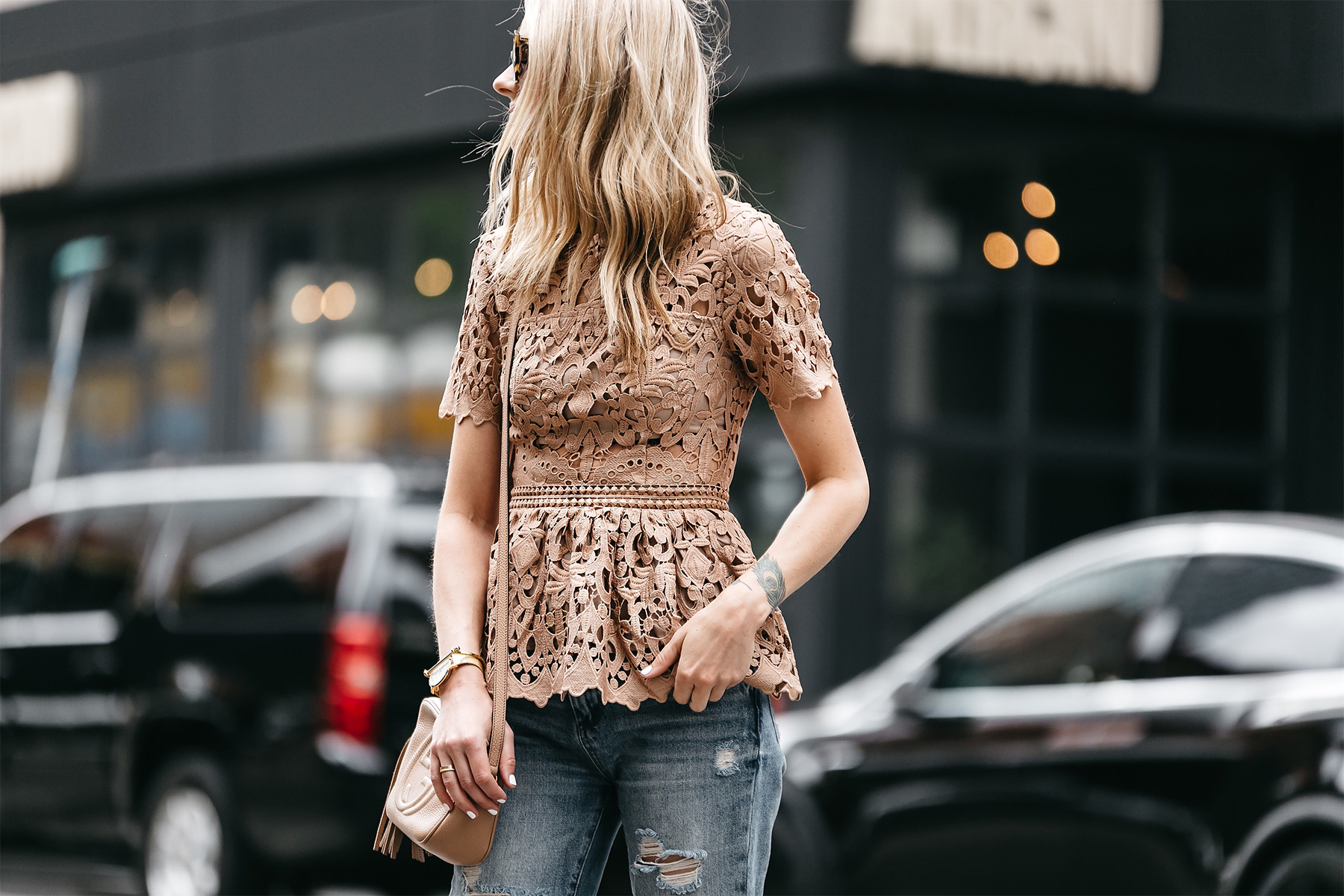 [pipdig_left]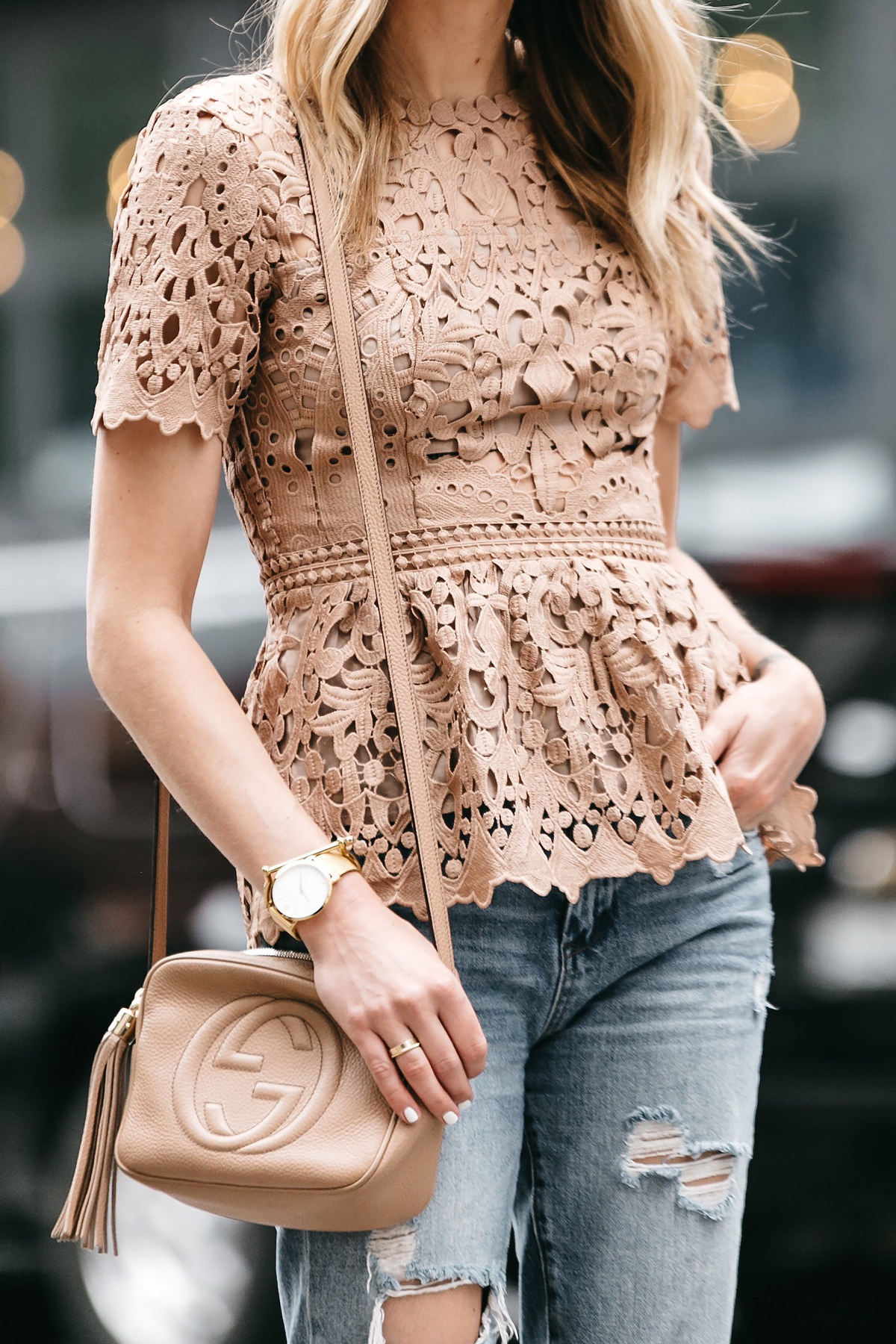 [/pipdig_left]
[pipdig_right]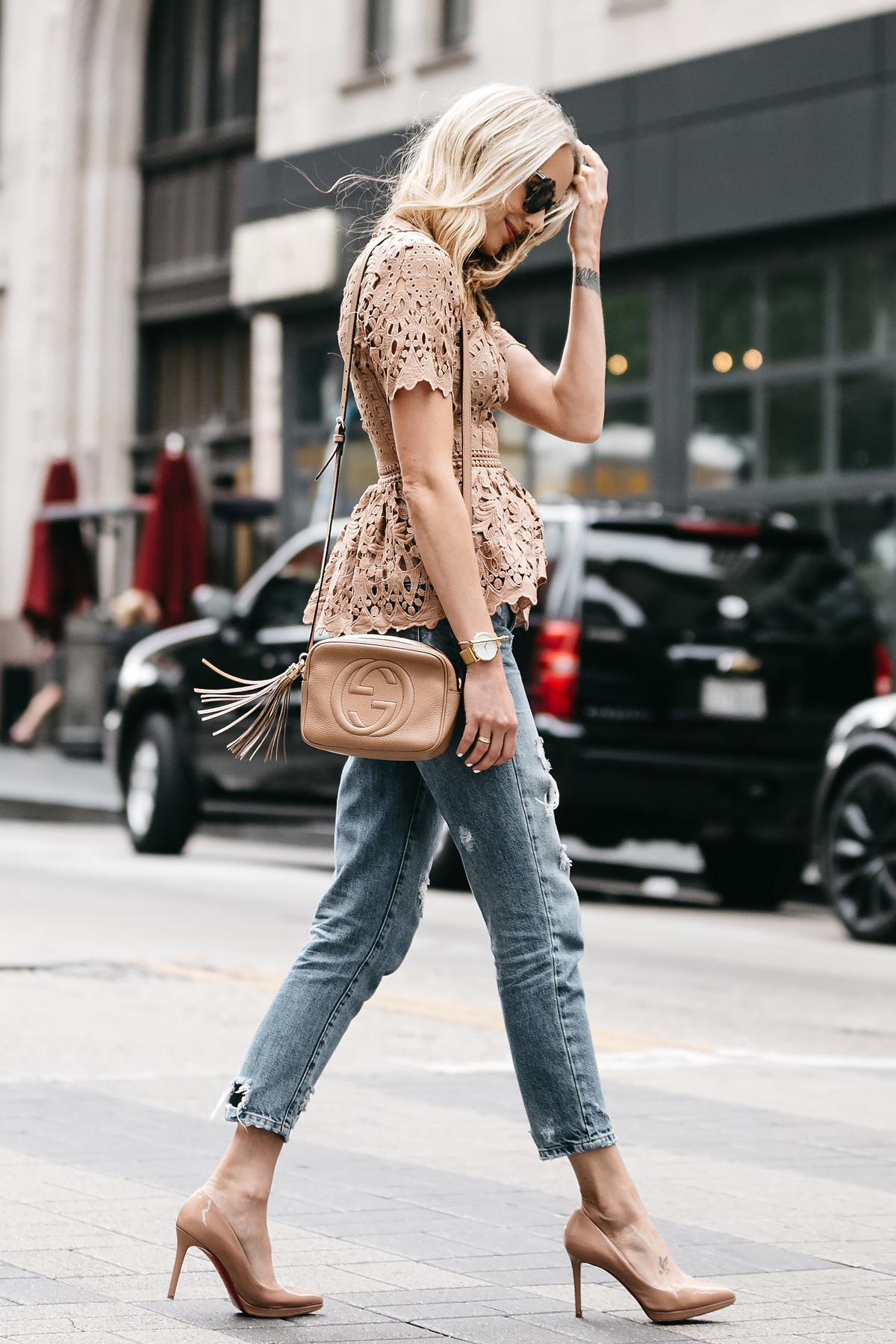 [/pipdig_right]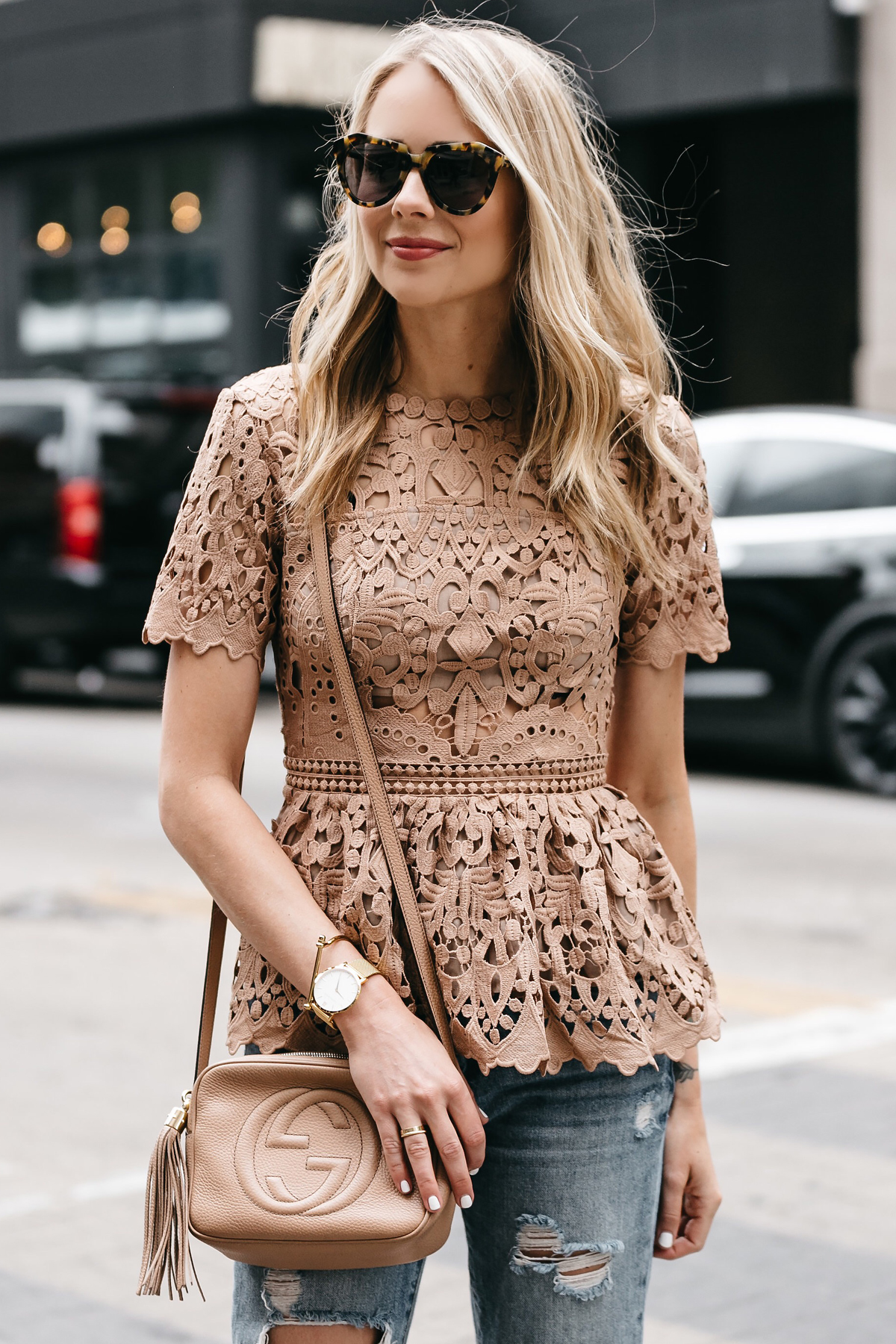 [pipdig_left]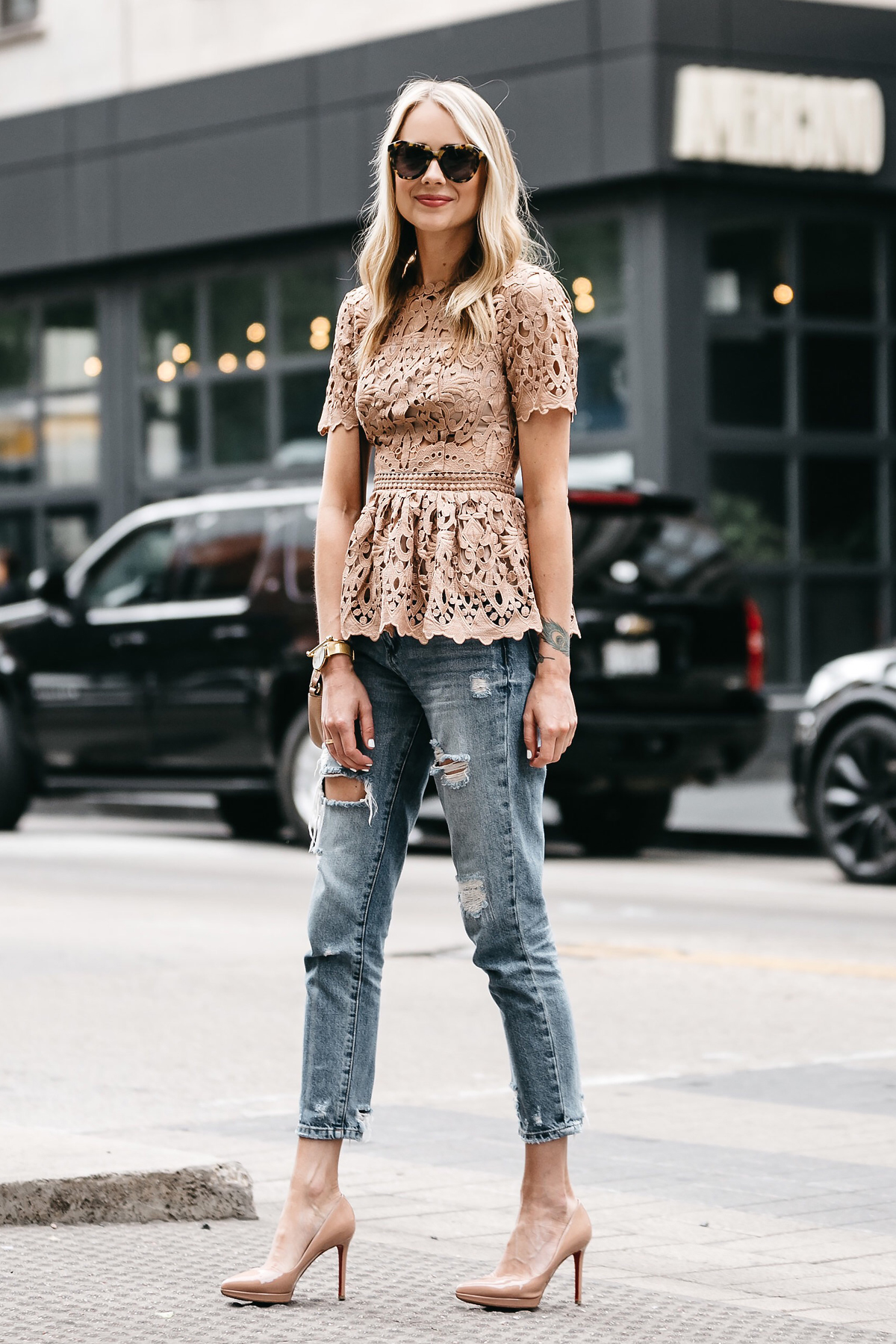 [/pipdig_left]
[pipdig_right]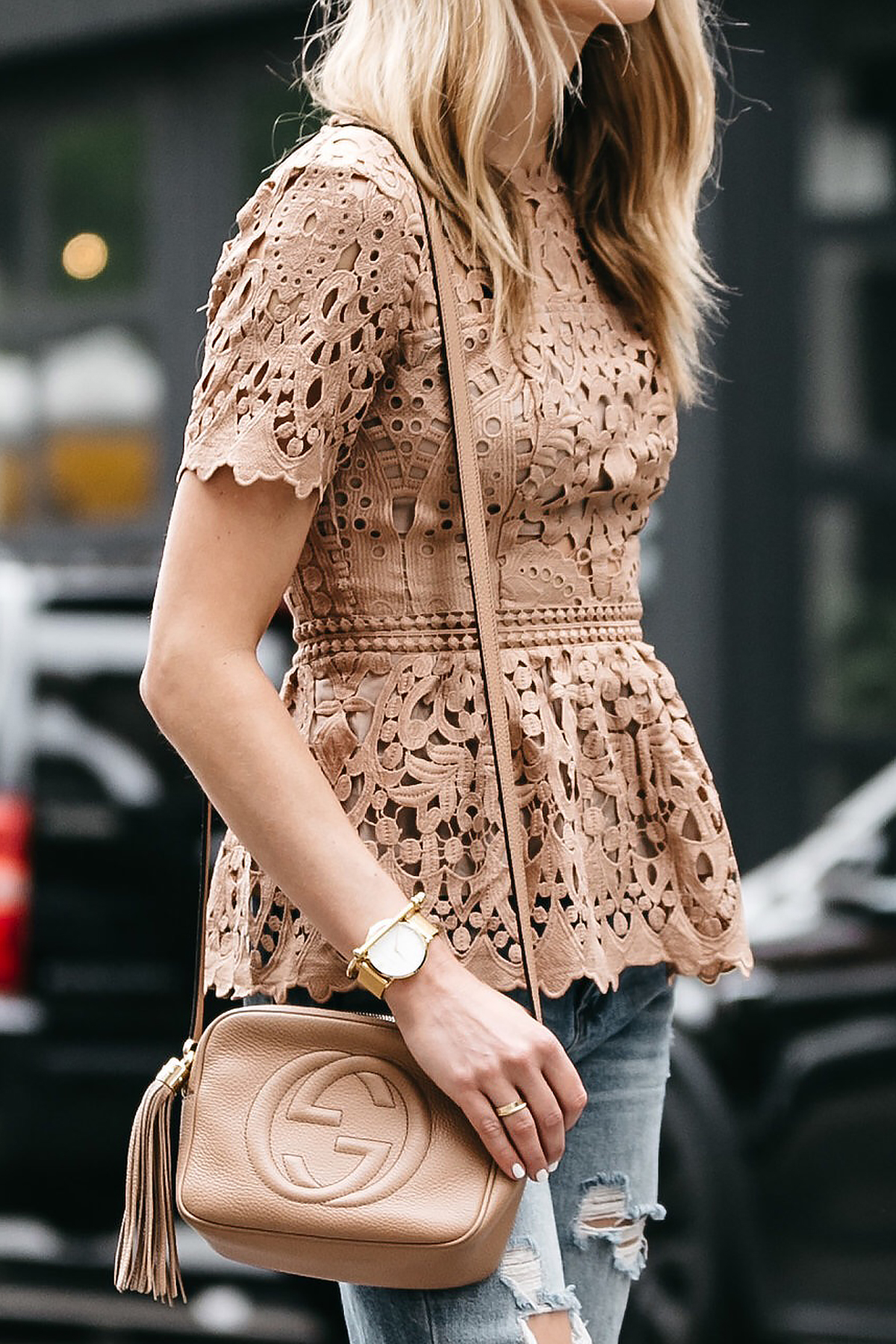 [/pipdig_right]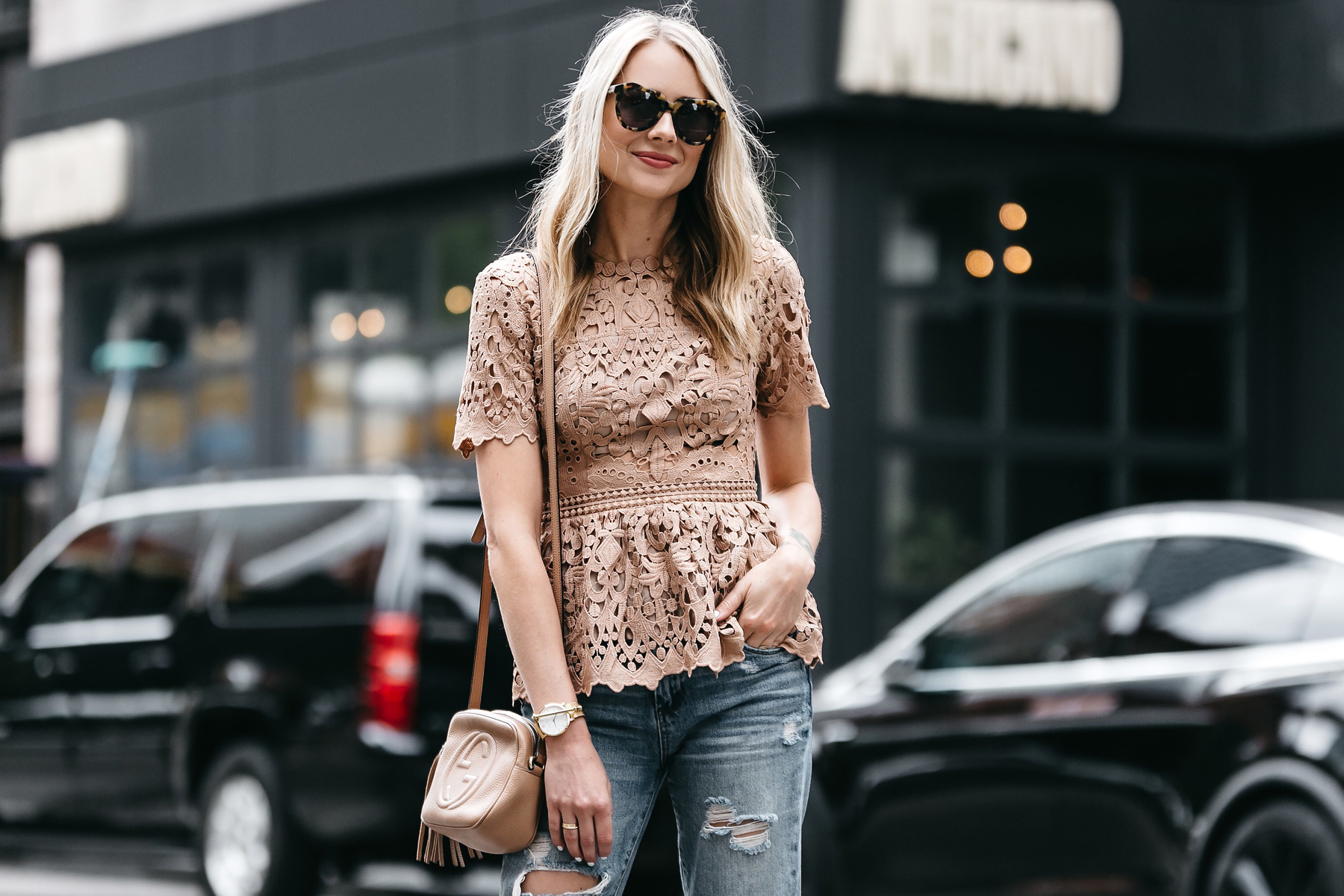 [pipdig_left]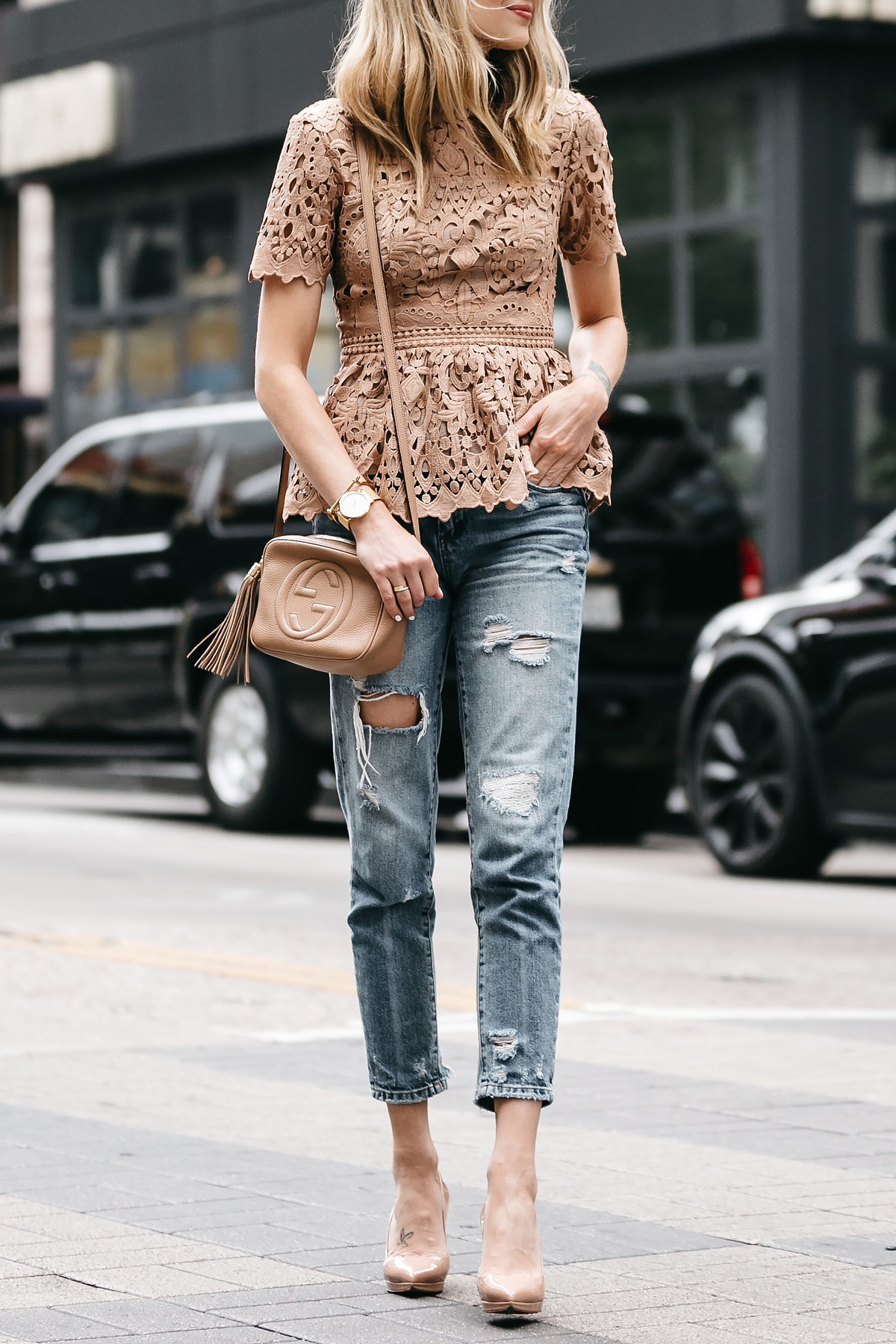 [/pipdig_left]
[pipdig_right]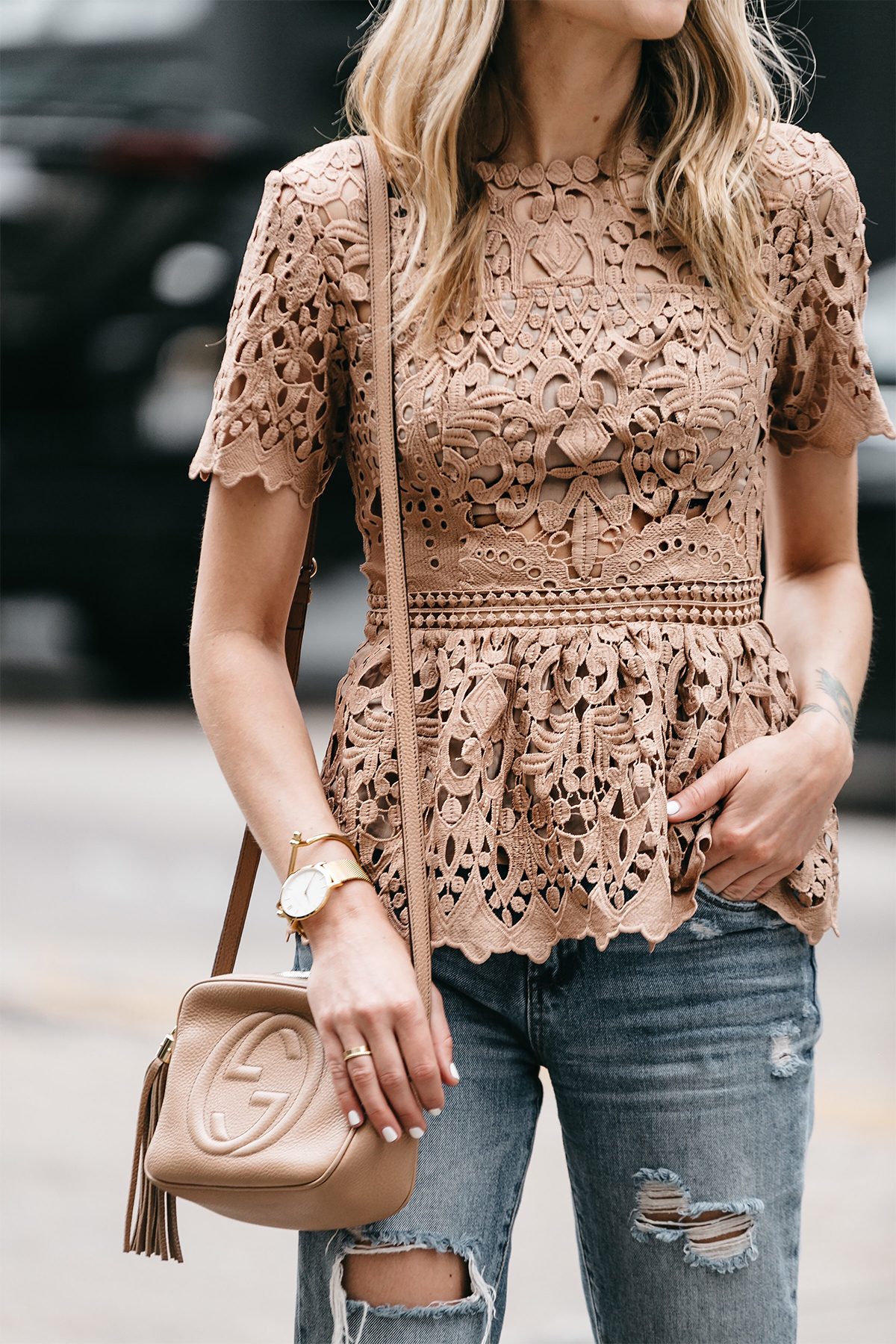 [/pipdig_right]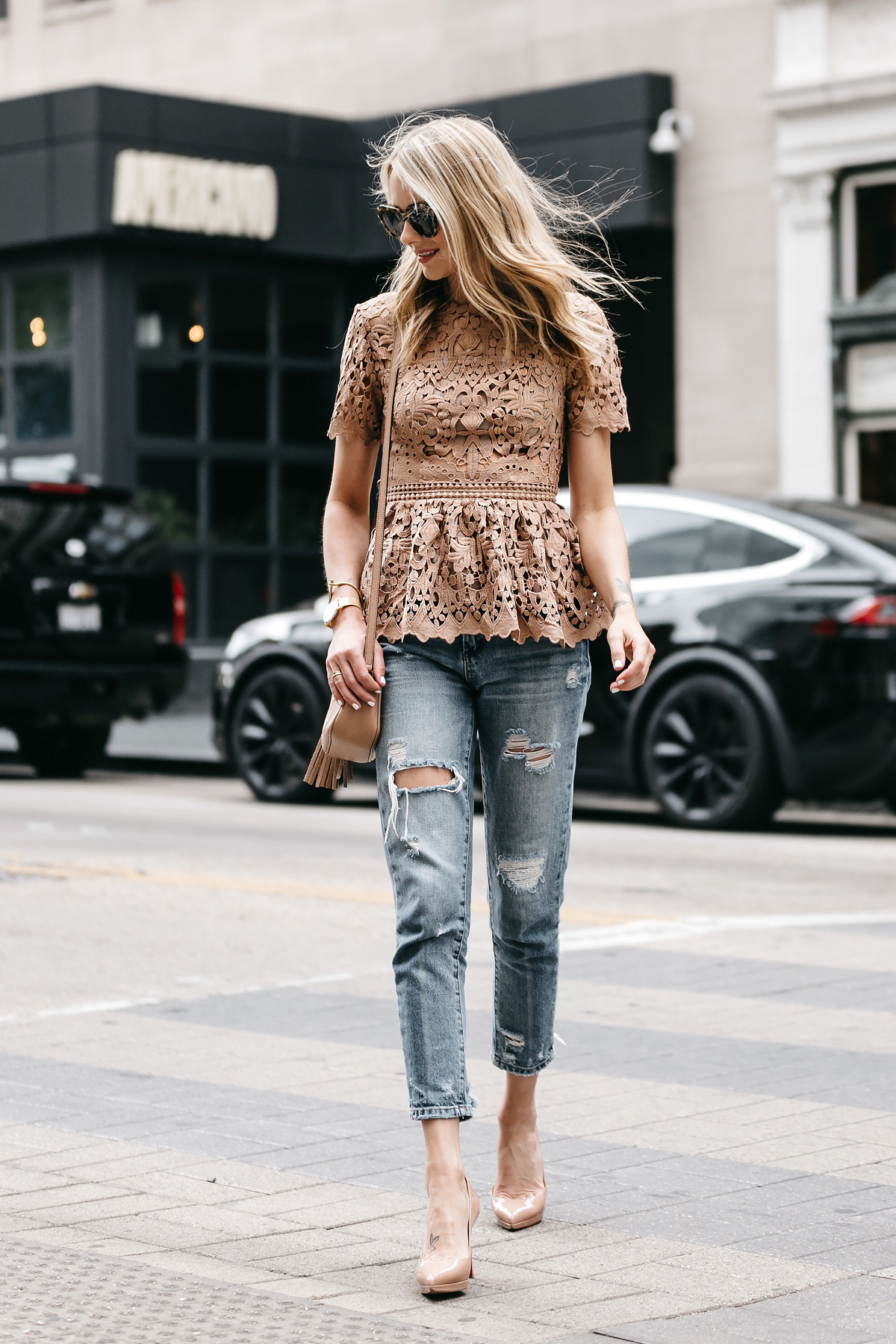 In case you hadn't noticed, I love black & white. I would say 95% of my closet is a sea of monochrome with the very rare pop of color. However, my definition of "color" probably differs from yours, since this nude piece is what I classify as "color".
What I love about this top is the eye-catching mix of two classic elements: peplum & lace. The color (described as "mocha") is a perfect shade of nude, which is usually impossible to find. I balanced the structure of the top with a relaxed pair of jeans, a classic pair of pumps, and was very happy with the outcome.
This top will definitely be on rotation this summer!
Top: Shopbop | Denim: Blanknyc | Heels: Christian Louboutin (similar) | Handbag: Gucci (similar) | Sunglasses: Karen Walker c/o (similar) |
Watch: Larsson & Jennings (similar) | Bracelet: Similar

Photos: Beckley & Co