[pipdig_left]
[/pipdig_left]
[pipdig_right]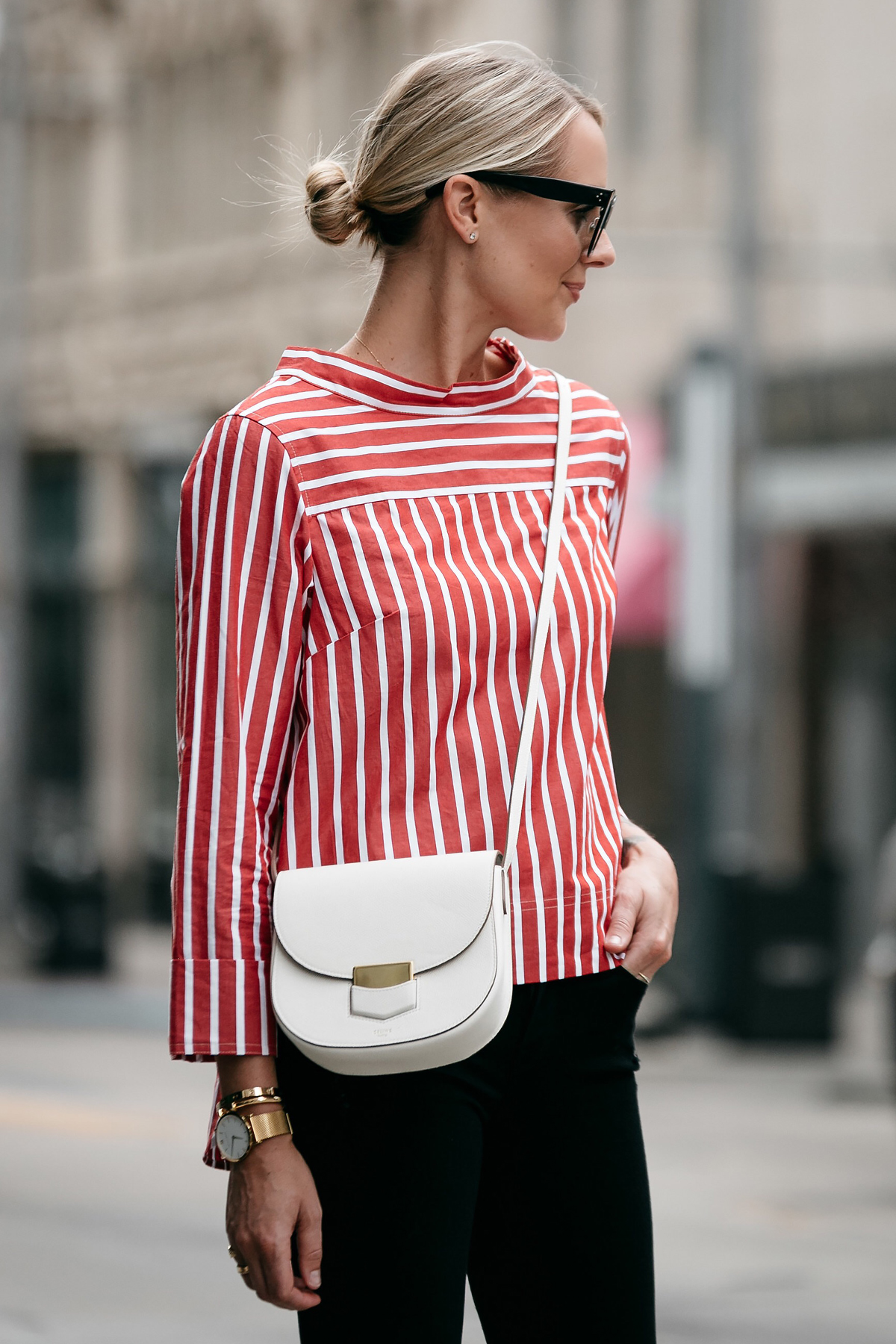 [/pipdig_right]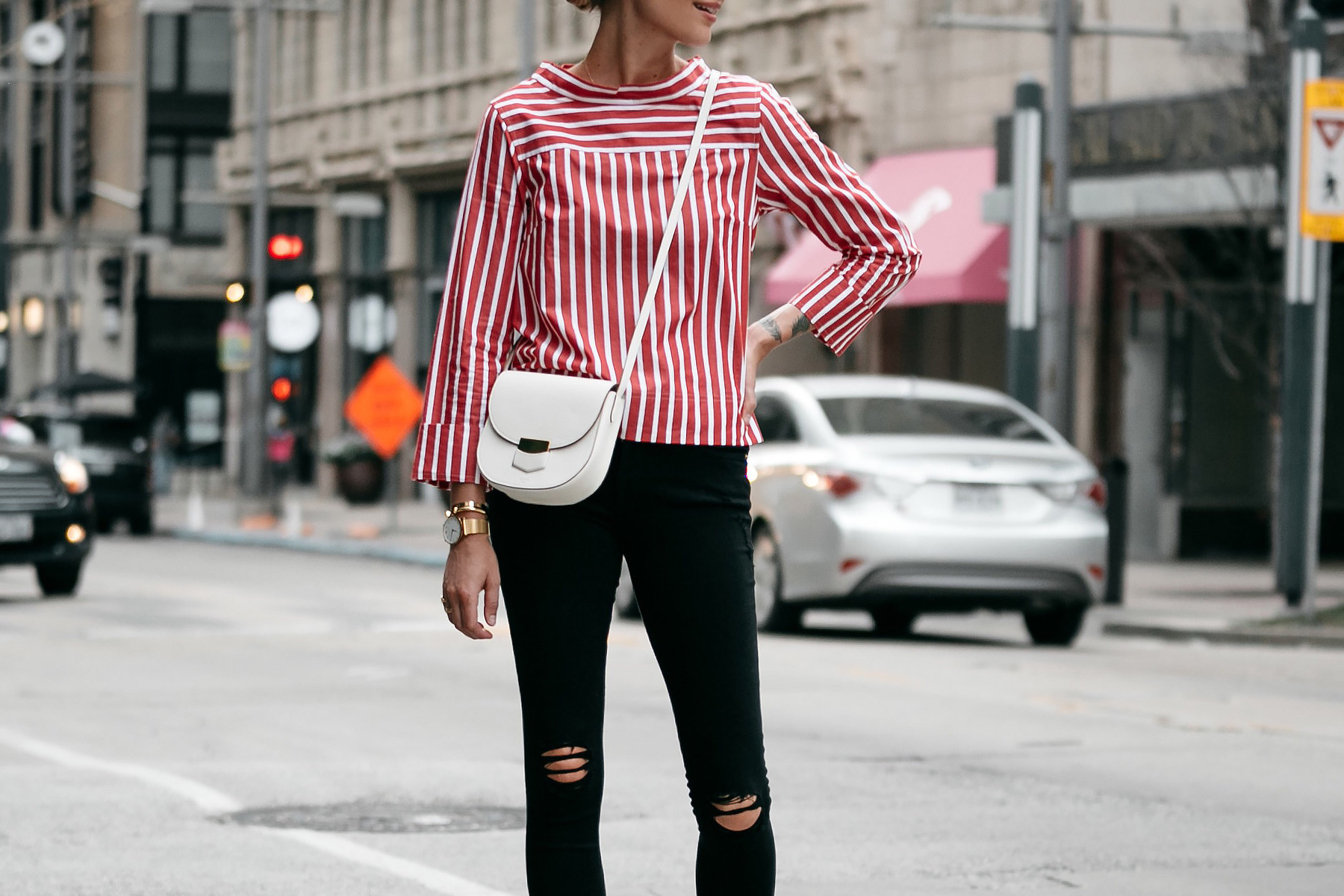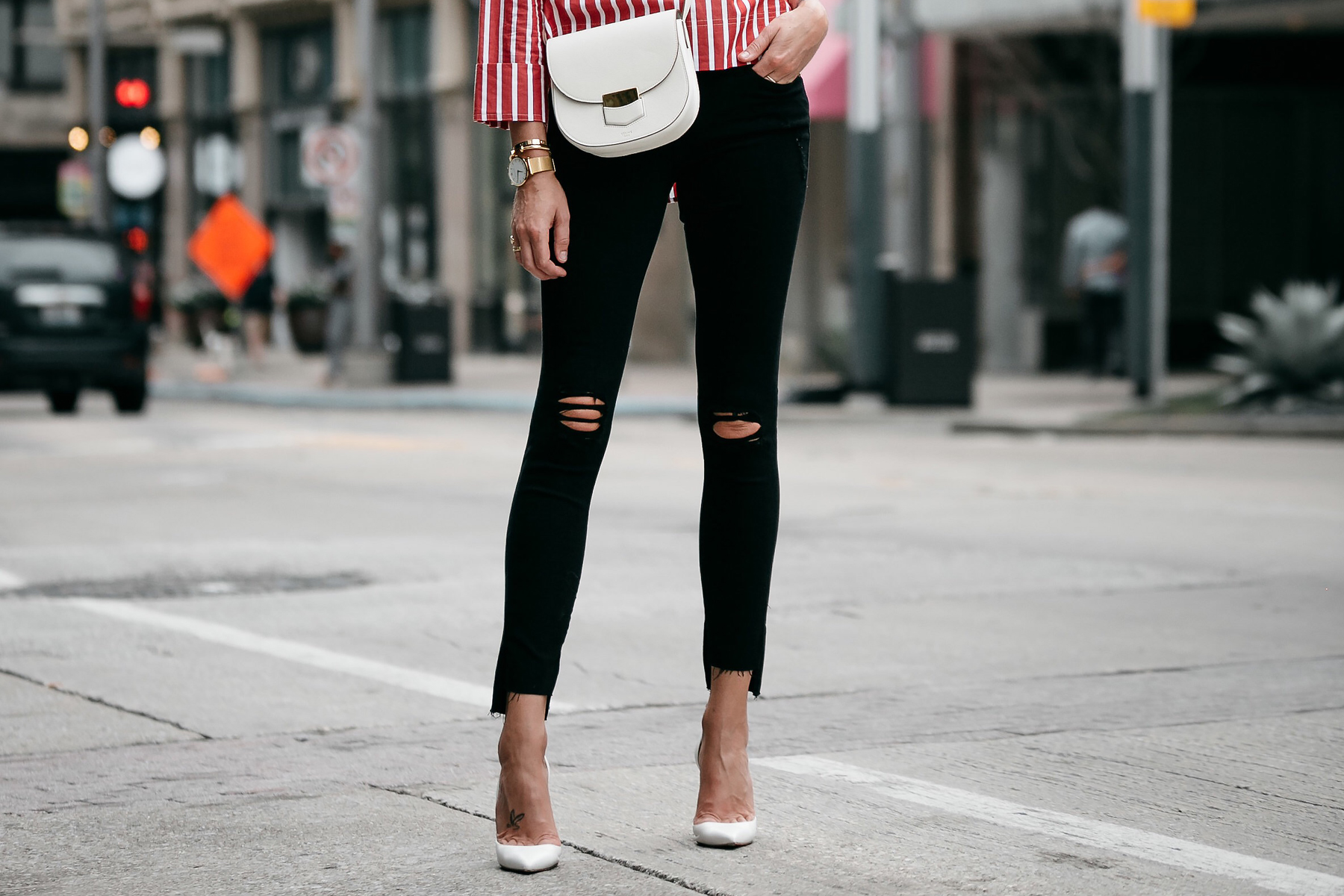 [pipdig_left]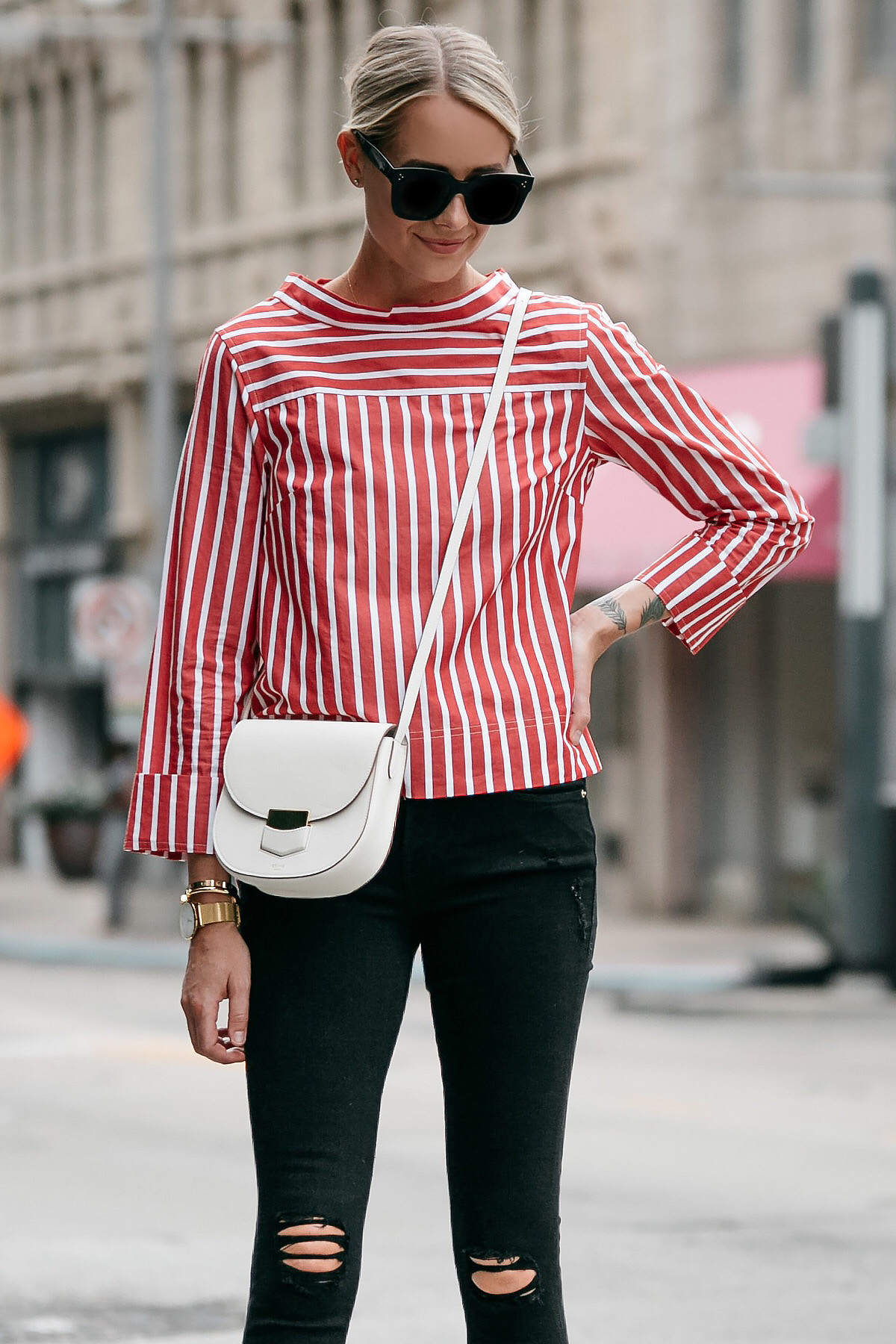 [/pipdig_left]
[pipdig_right]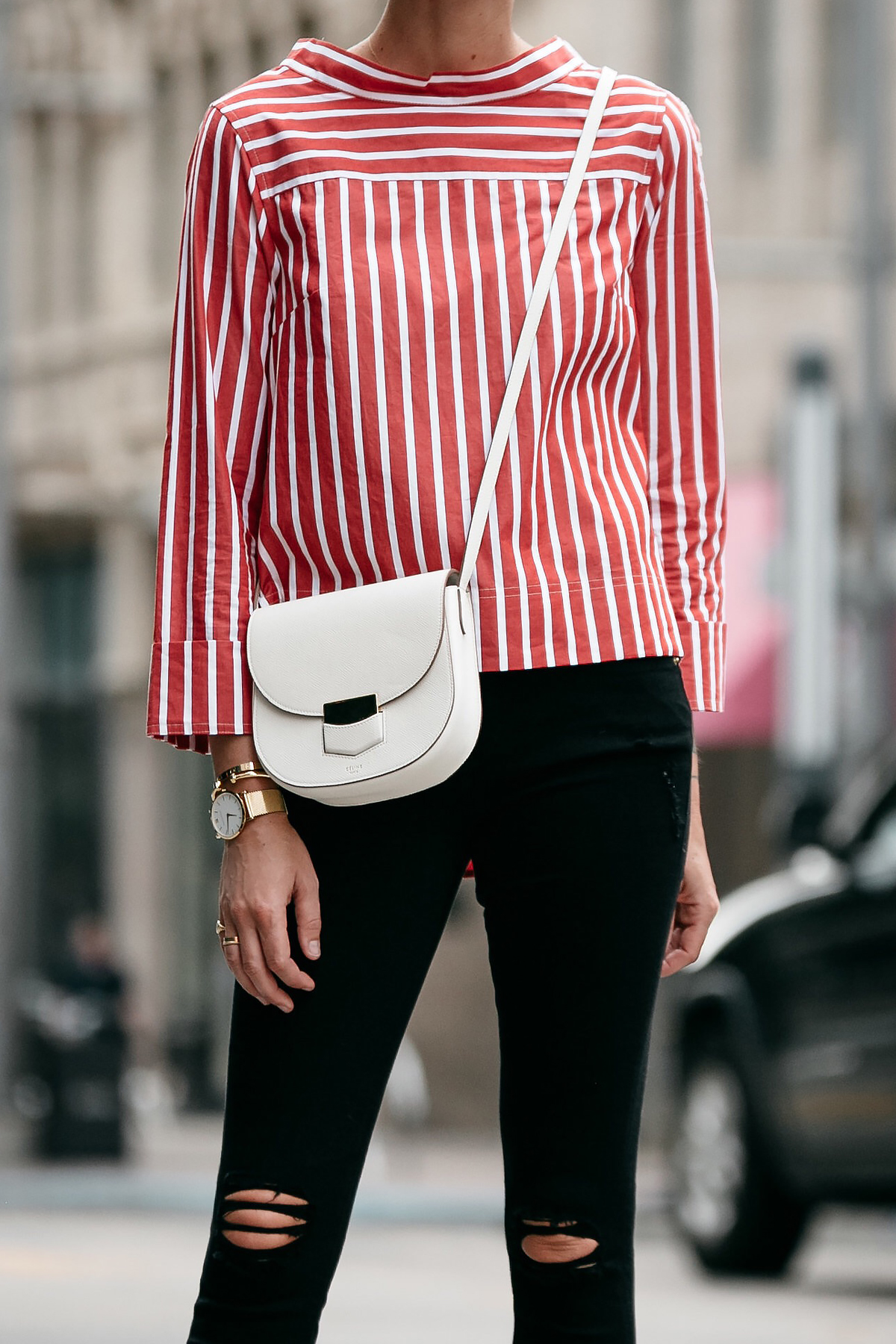 [/pipdig_right]
I love black, white, and neutrals. Let's be honest — I've made that very obvious over the years. Those three colors are my go-tos and what I feel most chic and comfortable in. However, once in a blue moon, color grabs my attention. So, the other week, this red striped shirt from J.Crew caught my eye and I couldn't look away!
I love this red striped shirt for several reasons. For one thing, the size of stripes is perfect. Sometimes, stripes can be too big or too small and these are just right. However, the neckline of this red striped shirt is the real star. Truly, I've never seen anything like it! The funnelneck creates a modern twist on a total classic, which I love. Plus, the button detailing on the collar and the shirttail hem make this blouse incredibly unique. I can honestly say I own nothing like it.
So, why did I style it the way I did? Because red, white, and black always look great together. Plus, pairing such a classic yet fun top with ripped black denim just felt right! I adore this striped blouse and you will, too!
Top: J.Crew (wearing size 2) | Jeans: Frame (true to size) | Heels: Christian Louboutin (similar) | Handbag: Celine (similar) | Sunglasses: Celine (similar) |
Watch: Larsson & Jennings (similar) | Bracelet: Similar

Photos: Beckley