There's something to be said for the Canadian Tuxedo. Even though the denim on denim look has been mocked in the past, it's what I consider an incredibly chic, cool outfit that looks good in almost any season! What makes or breaks a full denim look is the brand and the attitude, both of which Levi's always delivers.
Levi's Dad Trucker Jacket is the creme de la creme of denim jackets. Its relaxed fit and perfect shade between medium and light blue denim makes it so easy to throw on with any look. Bonus: it's also effortlessly cool! Style it with the cuffs rolled up and a slight collar pop to create an even more casual vibe. As for the jeans, the Levi's 501 Skinny jean is wildly iconic for a reason. For under $100, it's a straightforward, flattering jean that looks good on just about everyone. The minimal deconstruction and button-fly make the 501 skinny jean both modern and classic, which I love. I've had mine for a few years, which is why that one knee hole is bigger, but I love how that detail makes them even more unique to my style!
I tied these two Americana pieces together with a plain white tee (you all know the one), and a pair of my favorite Veja sneakers in a classic white and black combo. I have to say, this is one of my favorite looks in a while. If I'm at a loss for what to wear, this almost head-to-toe Levi's denim on denim look is the perfect go-to. It instantly makes me feel cool!
Denim Styles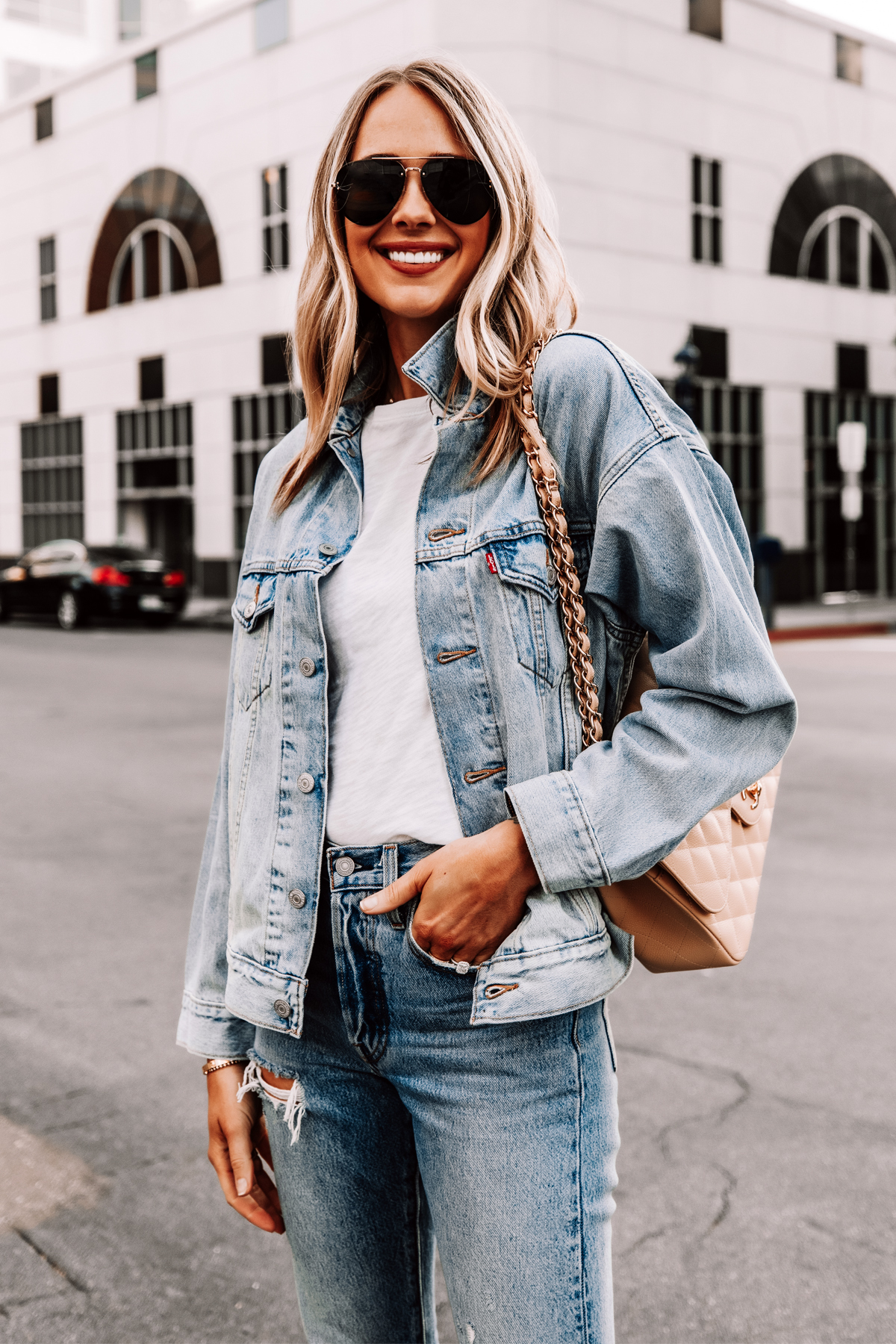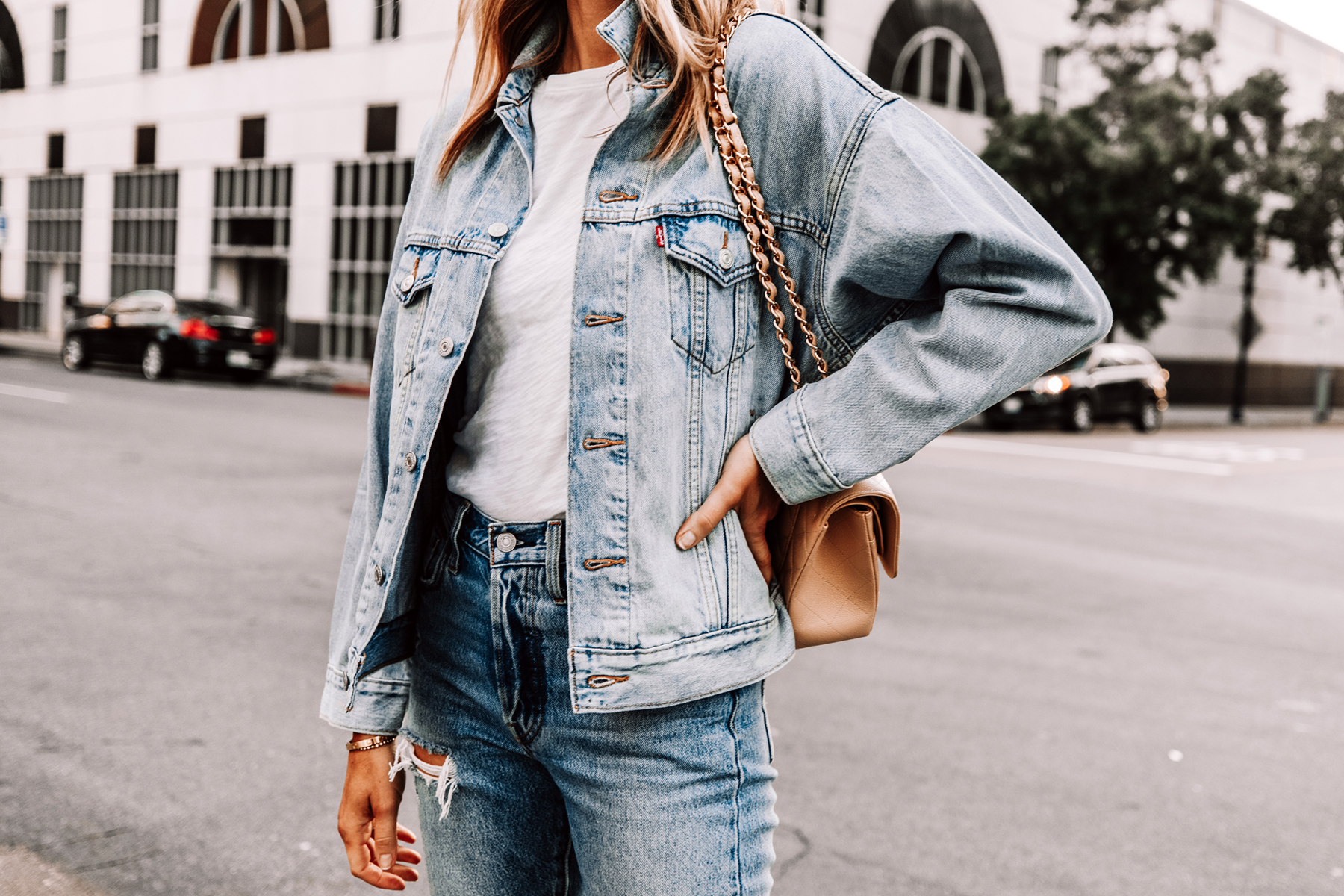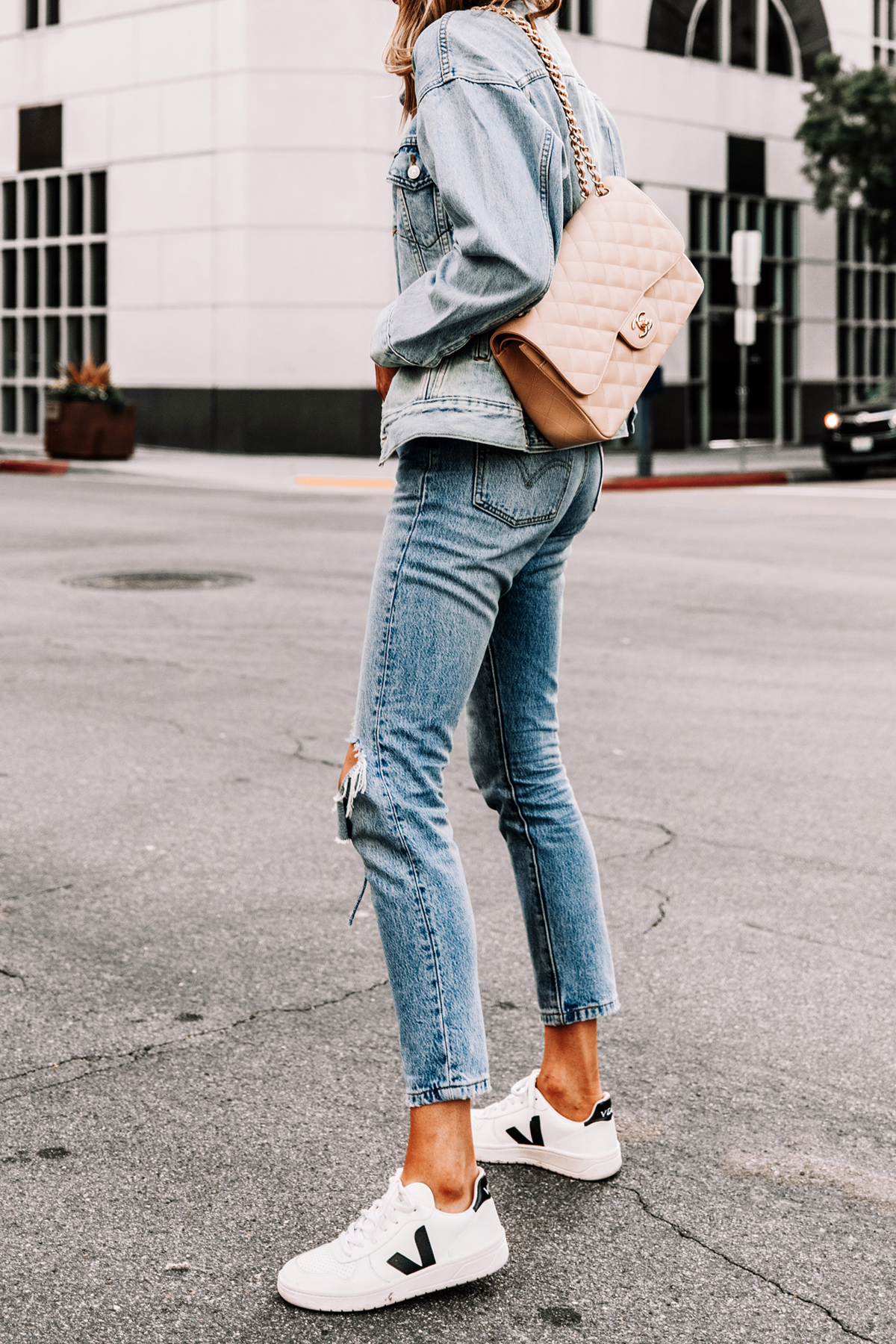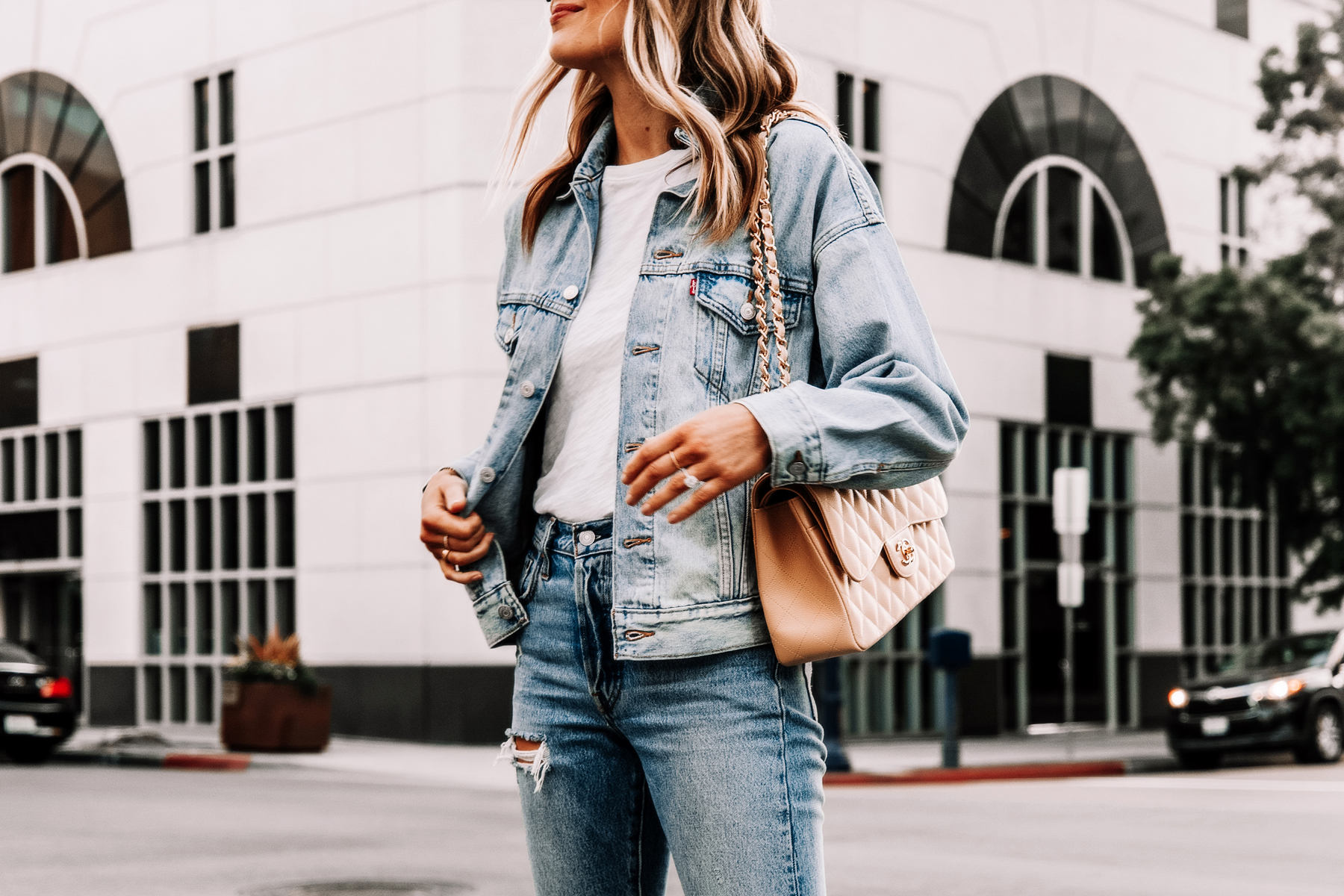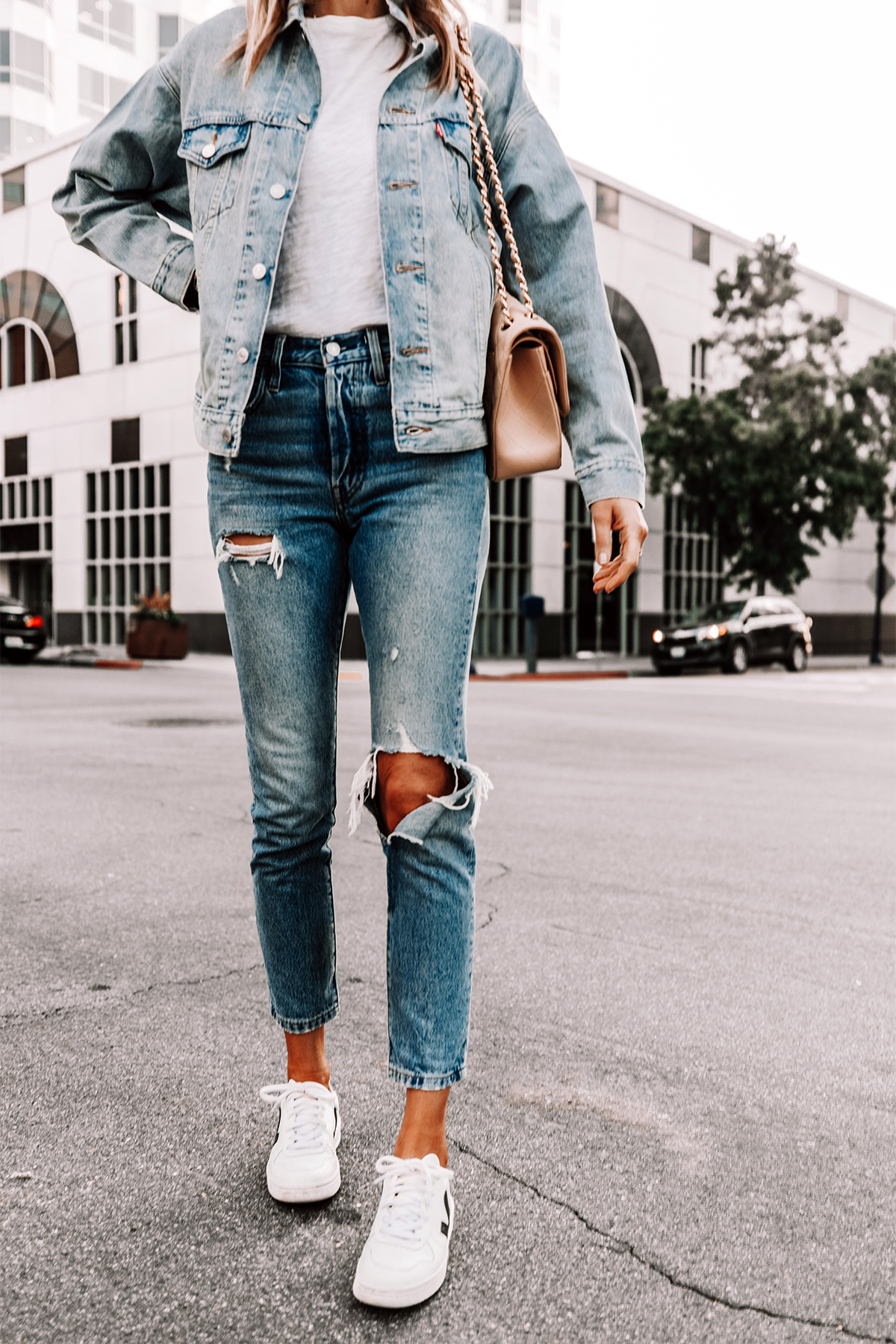 Photos: Arielle Levy
This post may contain affiliate links, meaning when you click the links and make a purchase, we receive a commission.