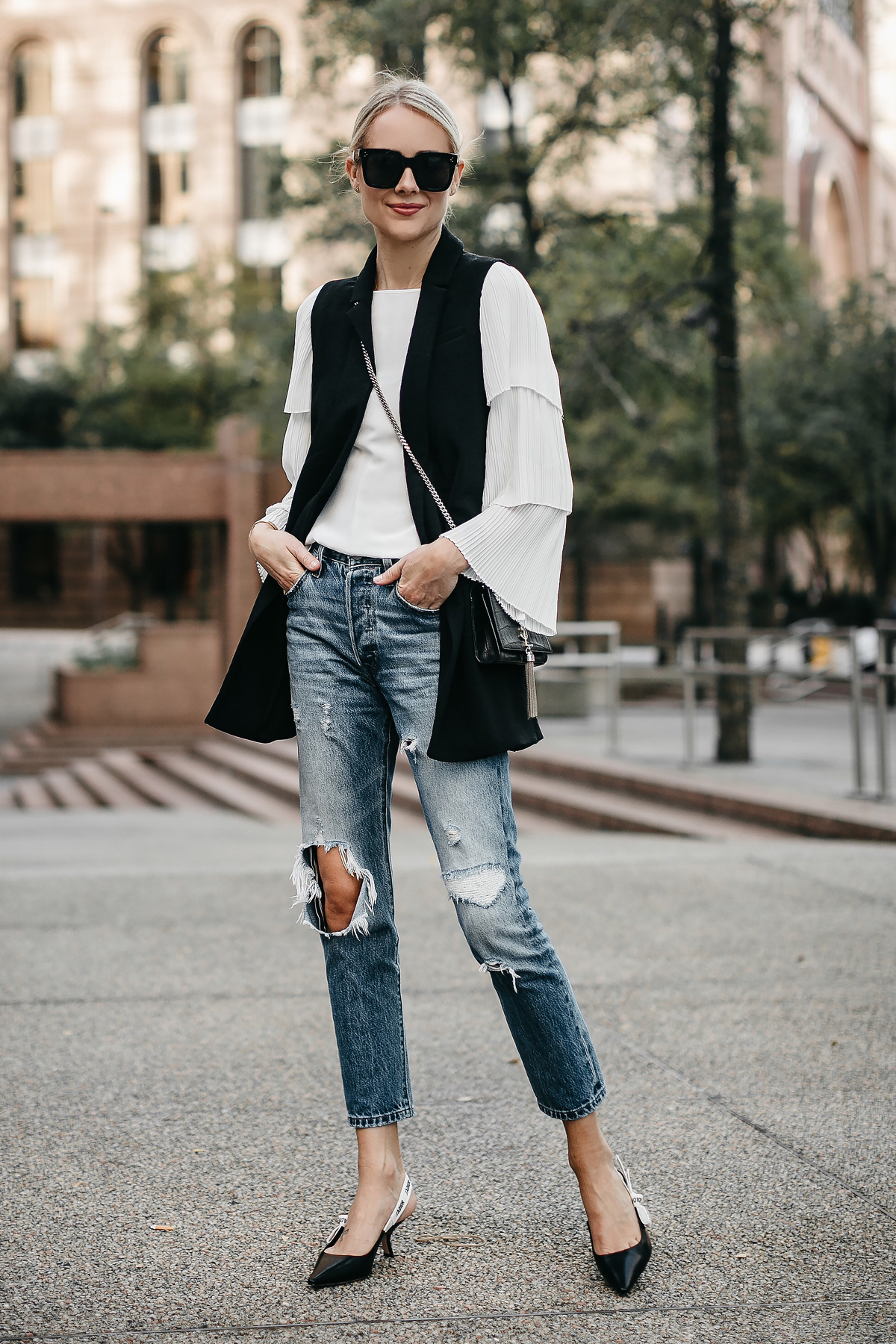 [pipdig_left]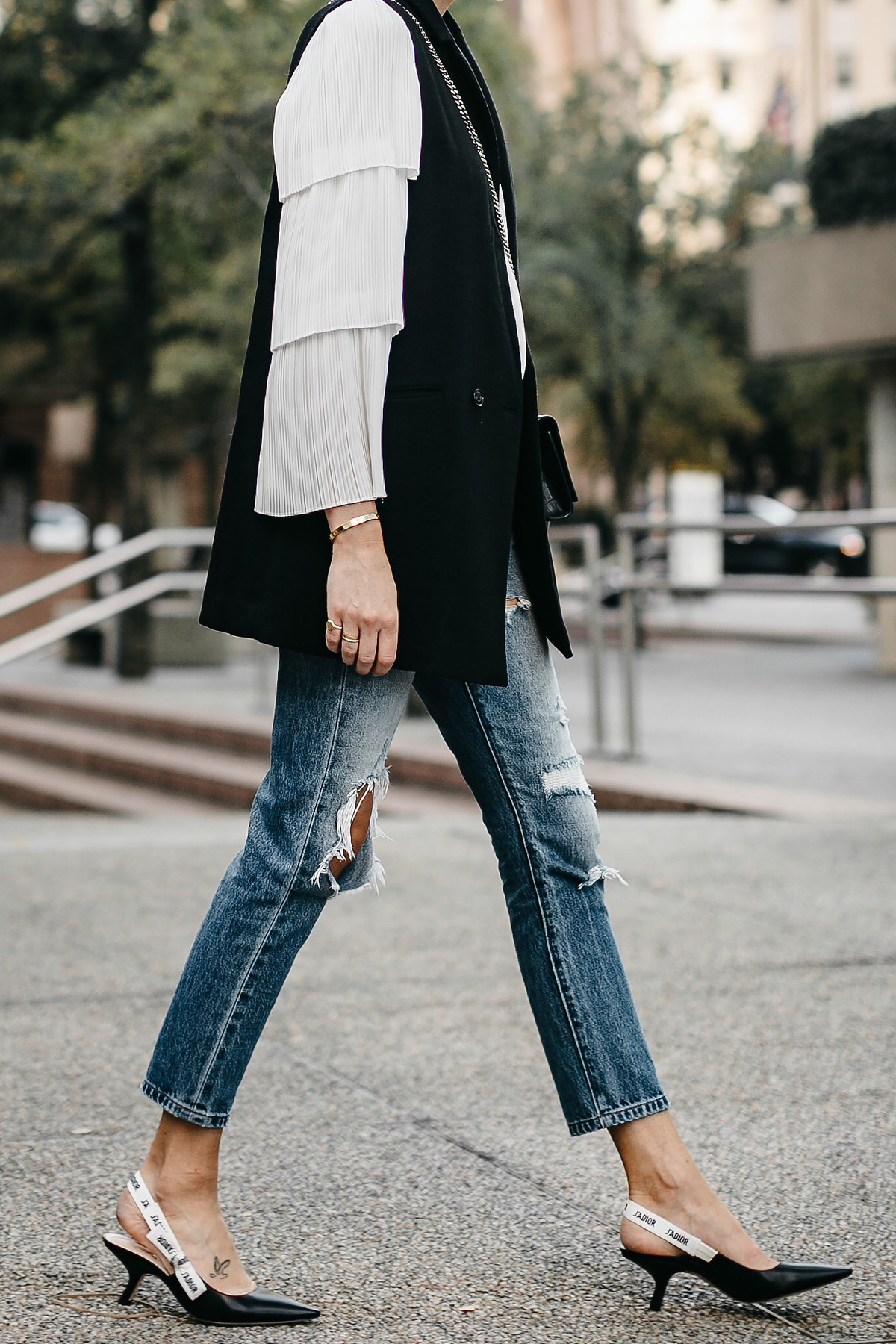 [/pipdig_left]
[pipdig_right]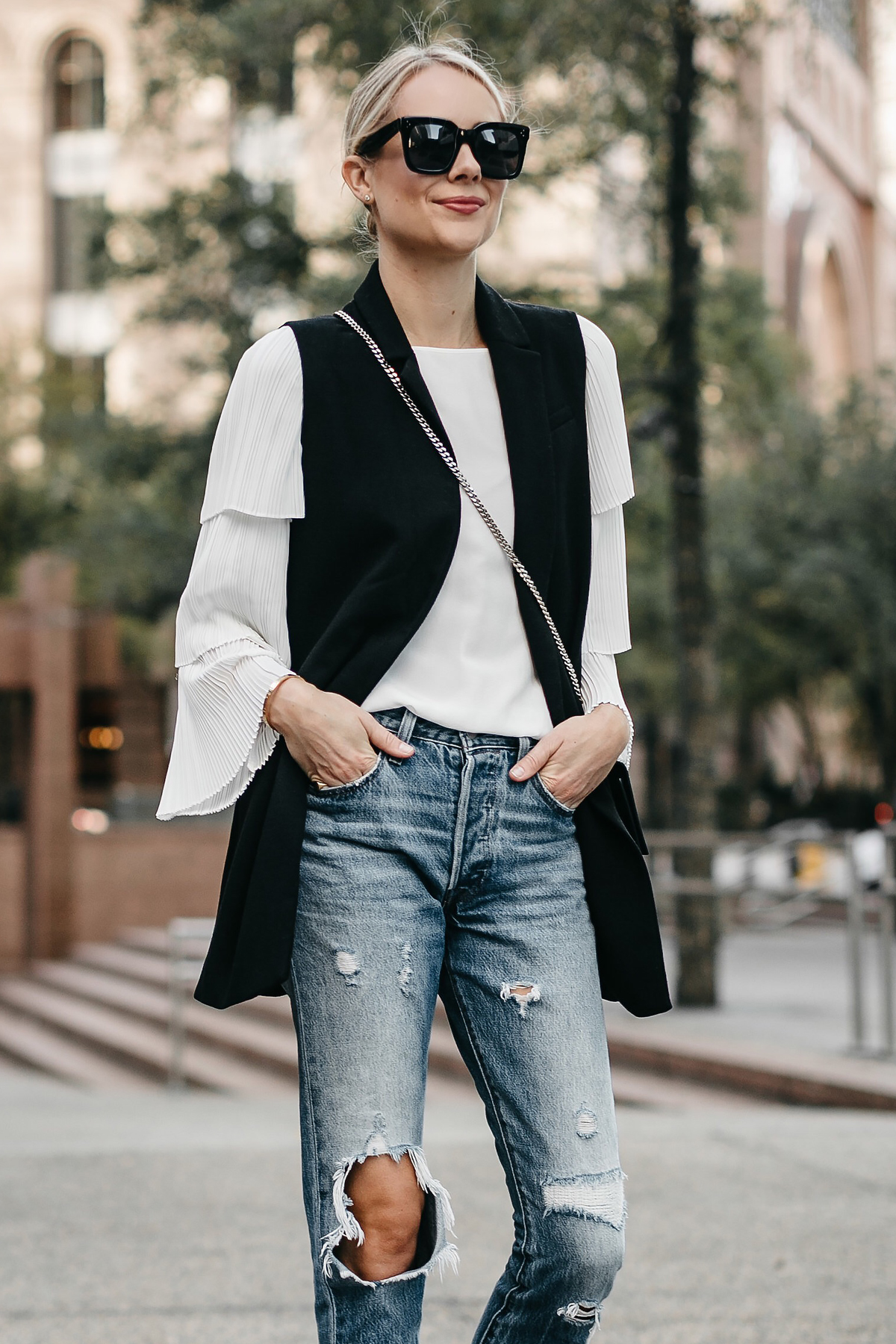 [/pipdig_right]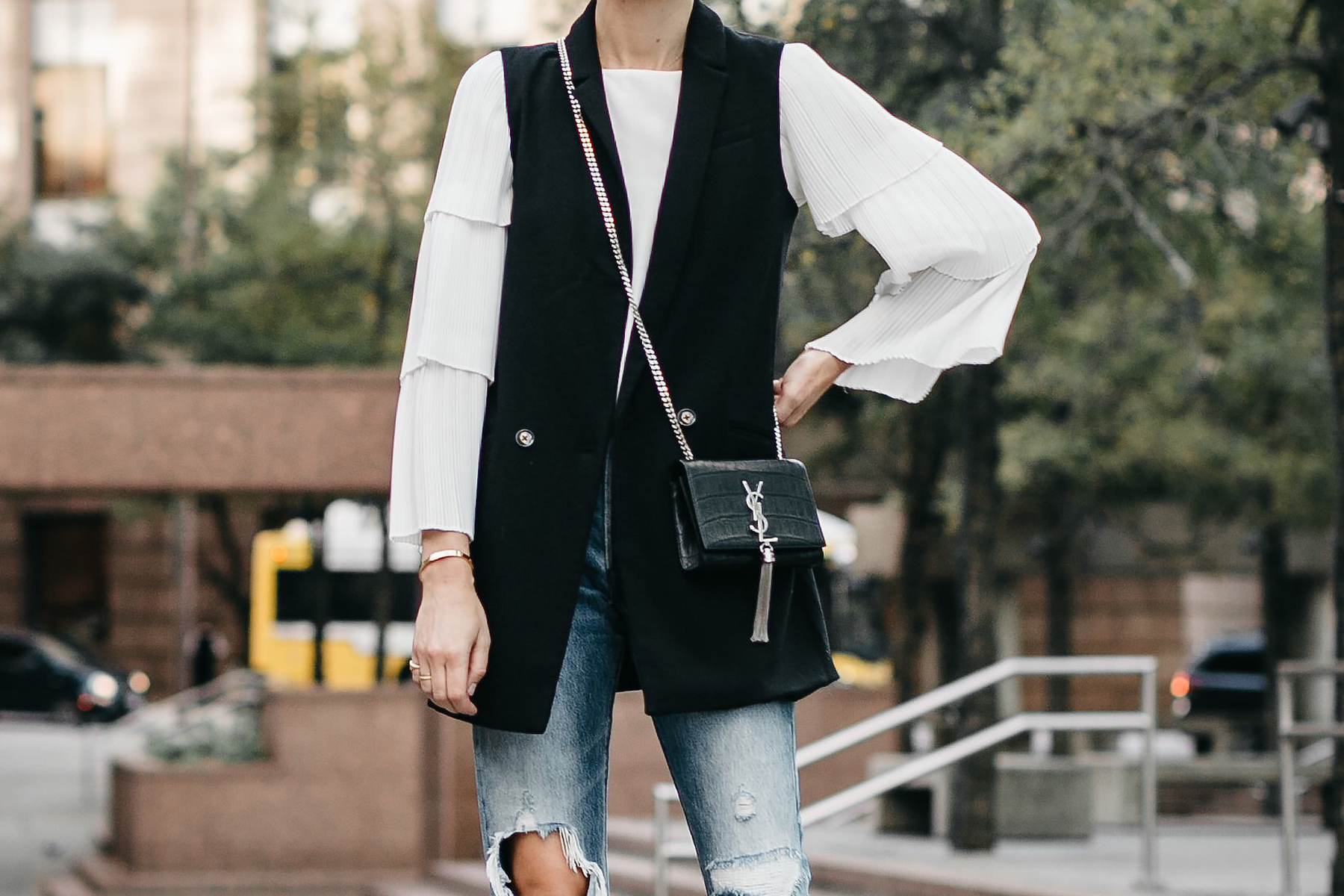 [pipdig_left]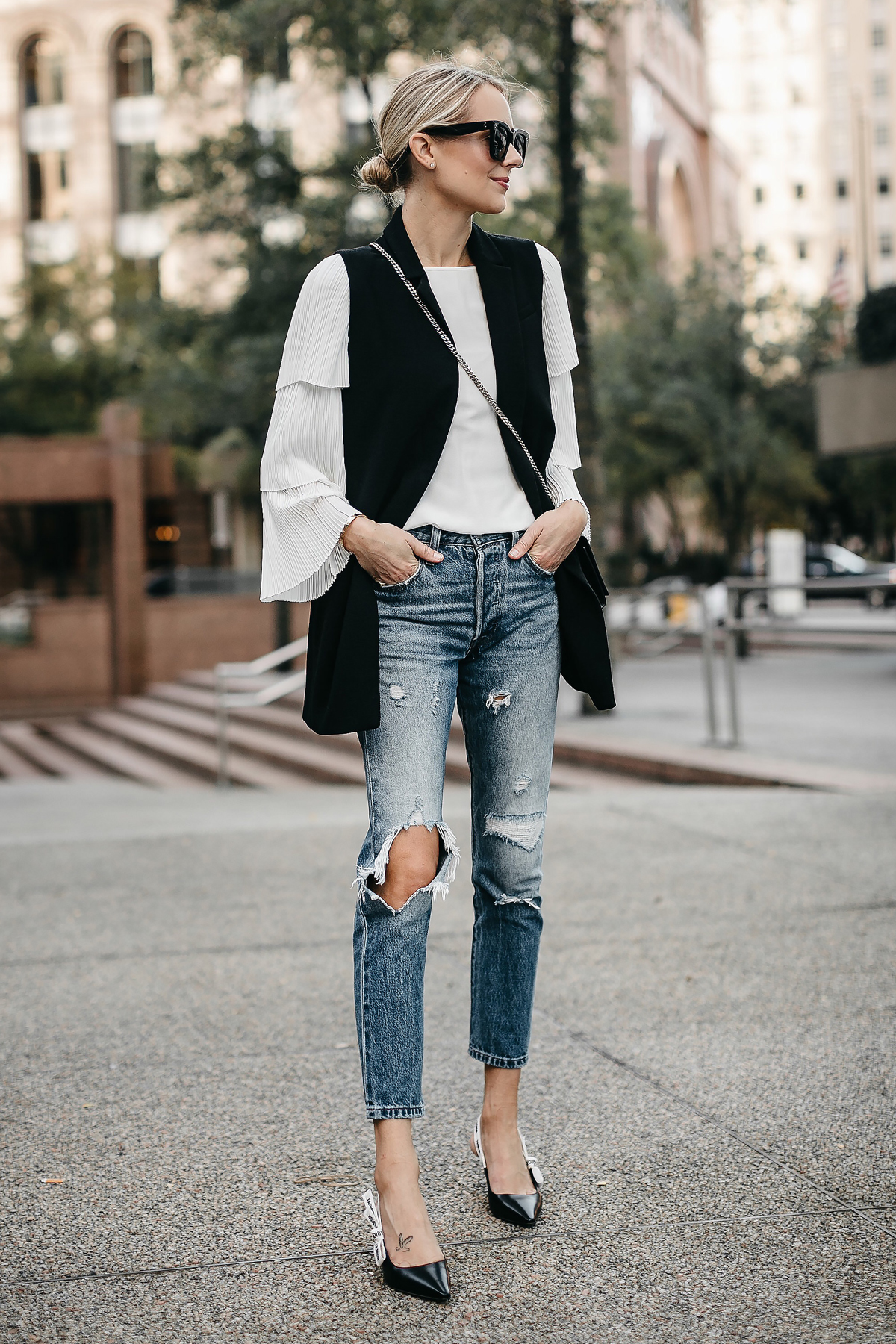 [/pipdig_left]
[pipdig_right]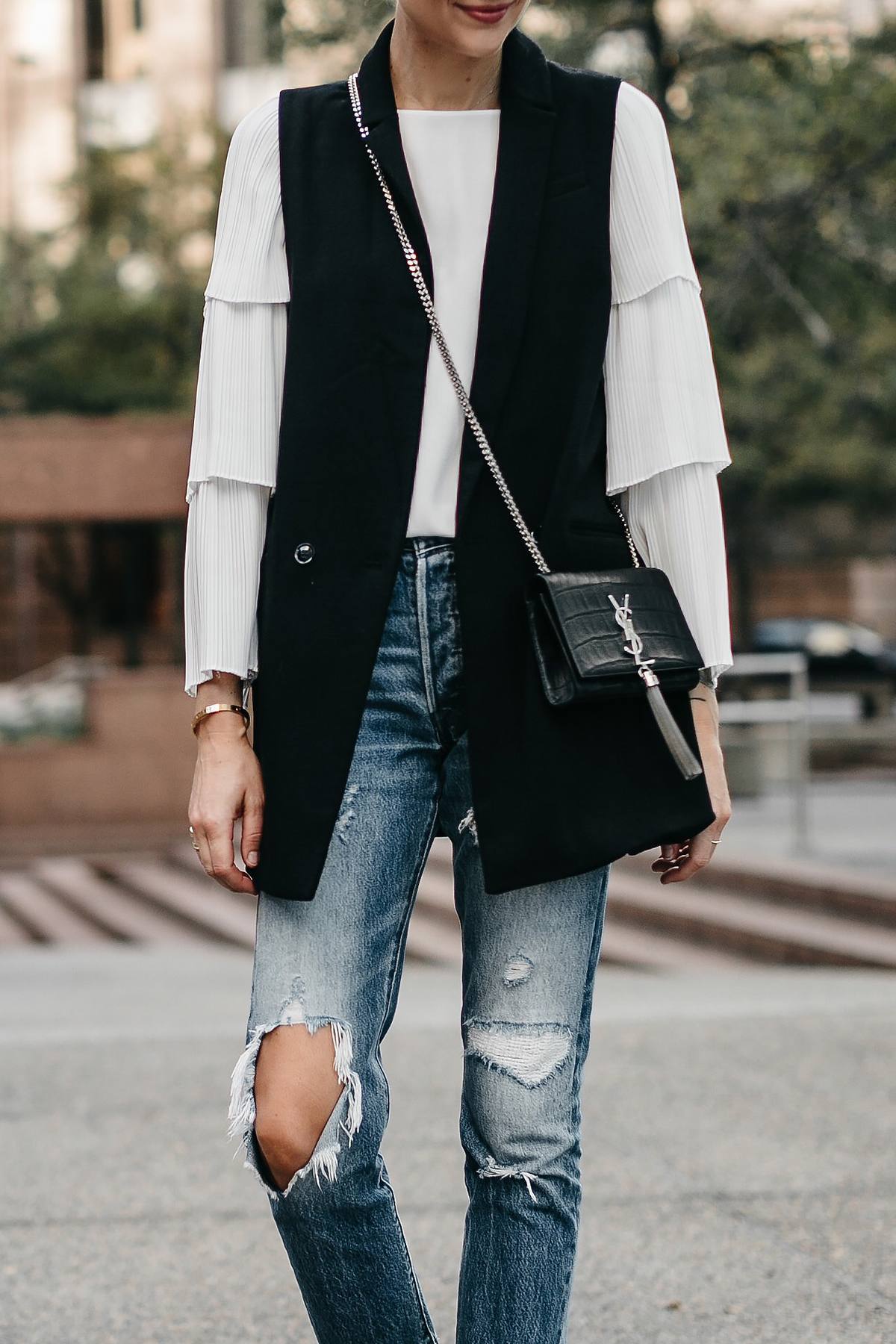 [/pipdig_right]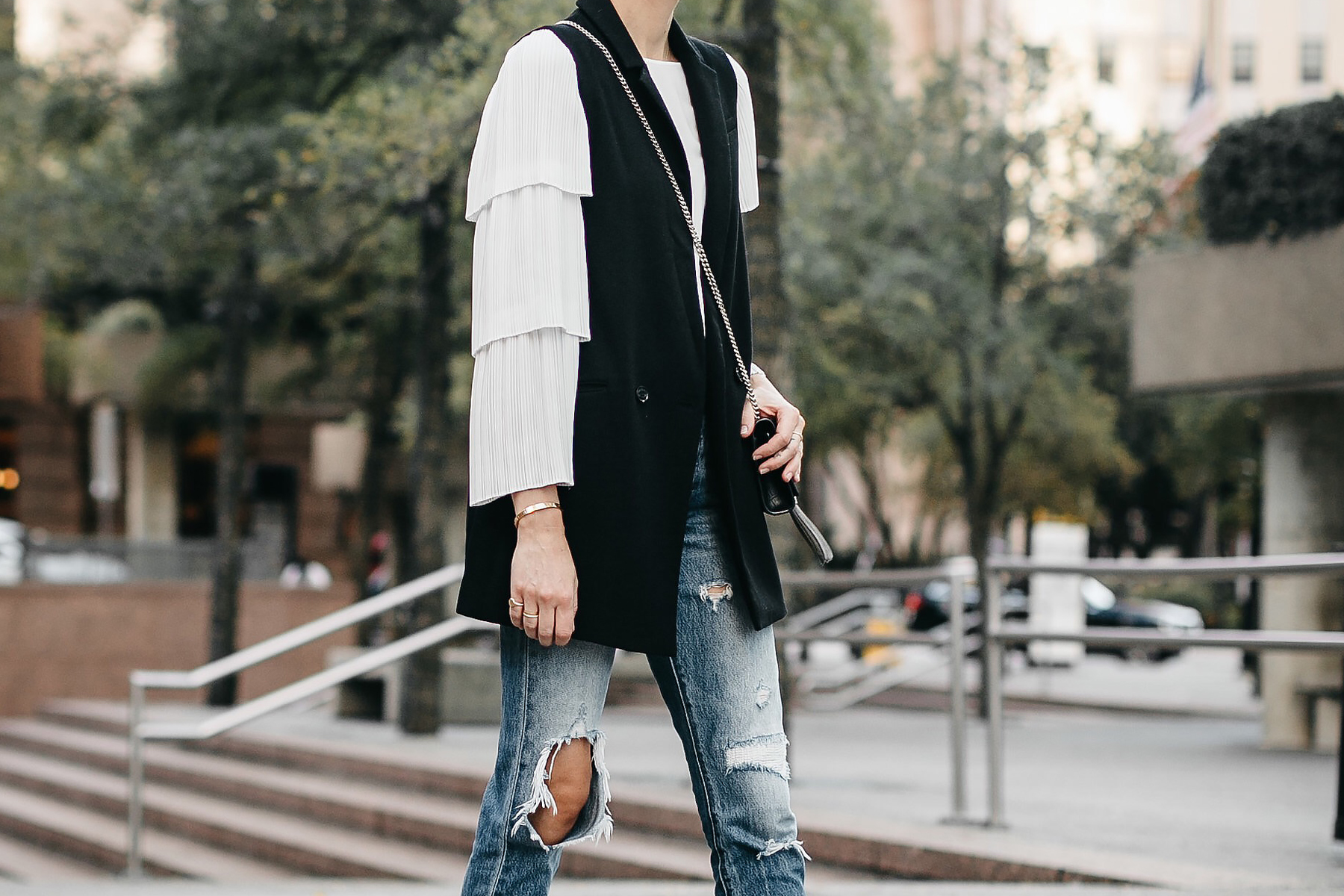 [pipdig_left]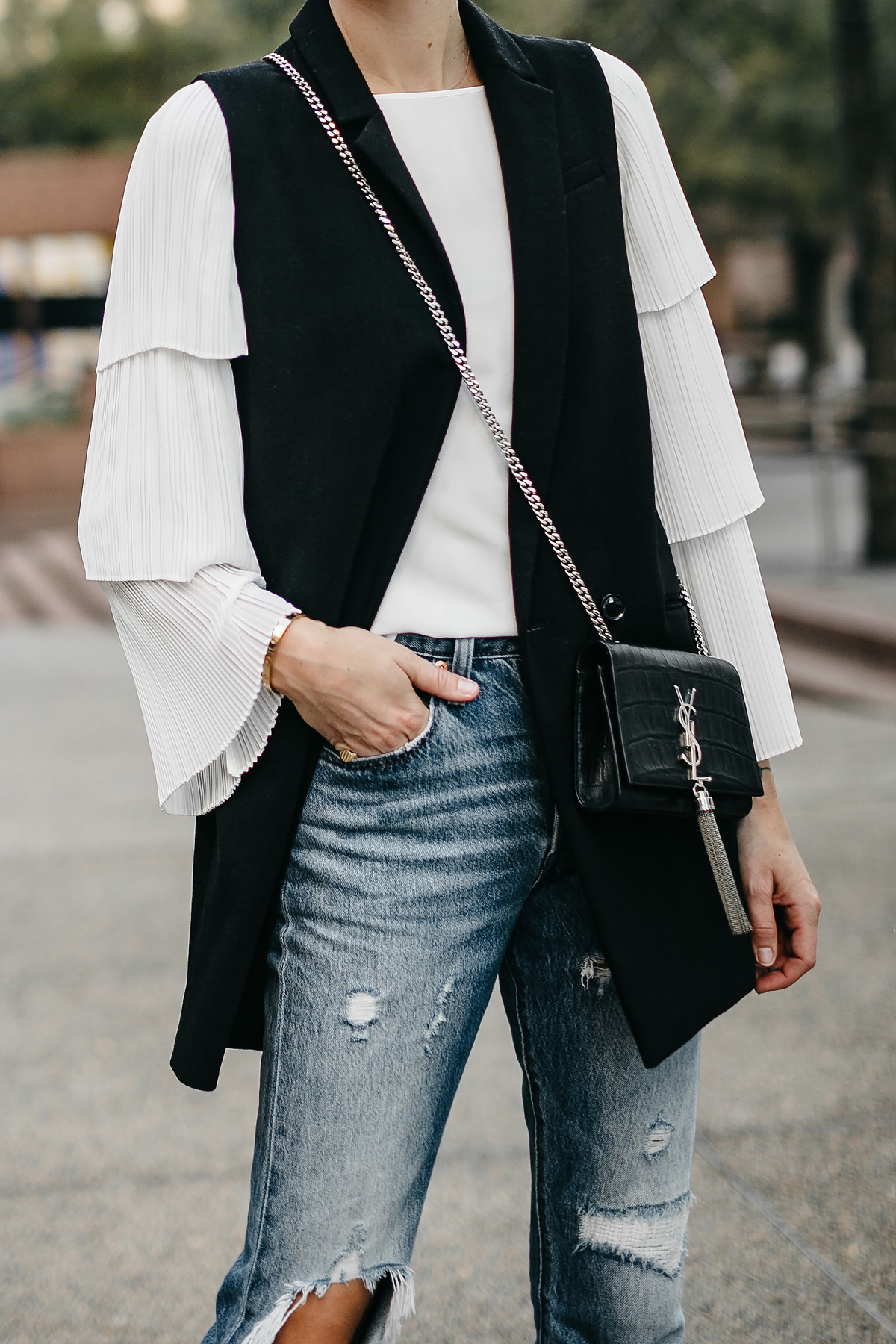 [/pipdig_left]
[pipdig_right]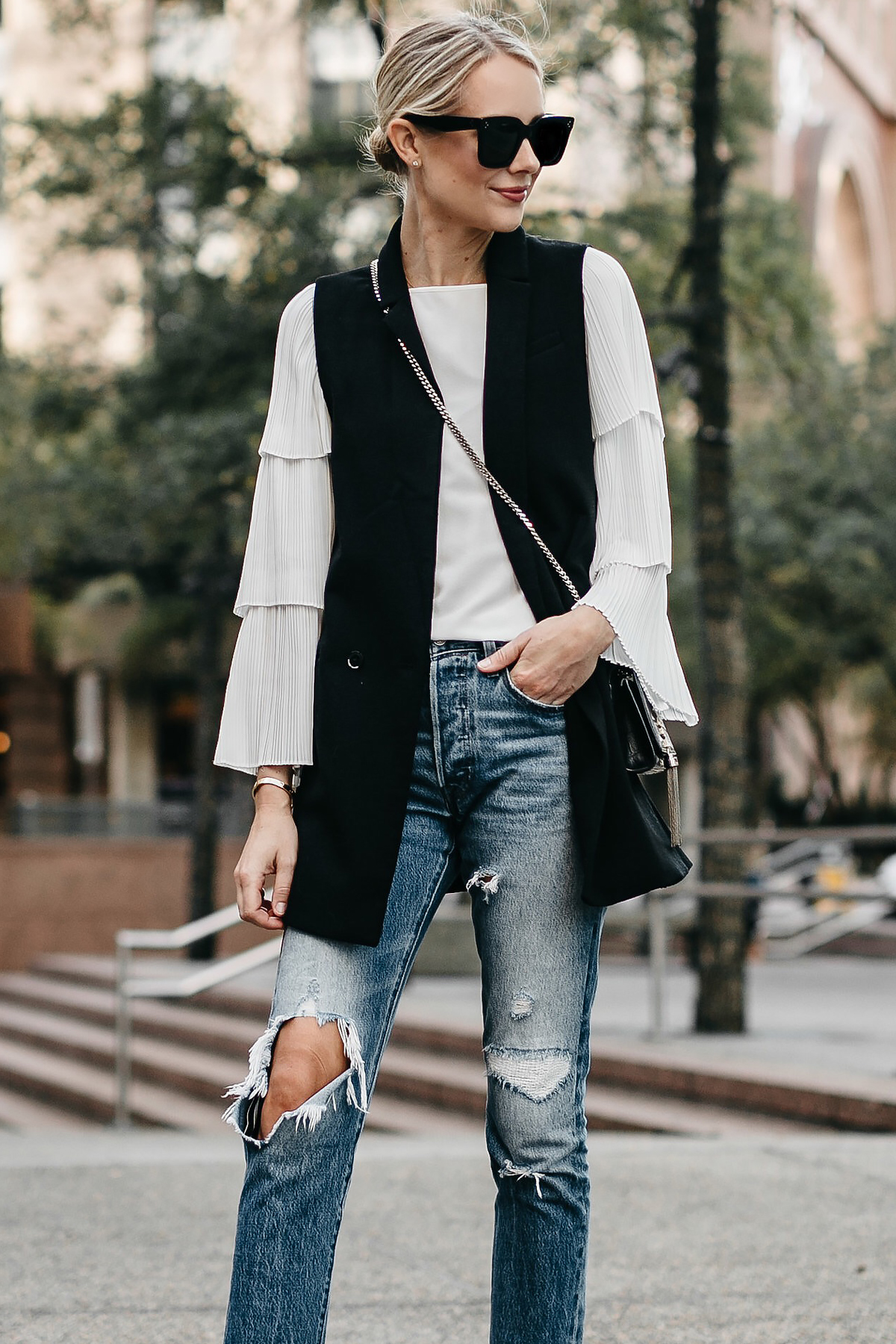 [/pipdig_right]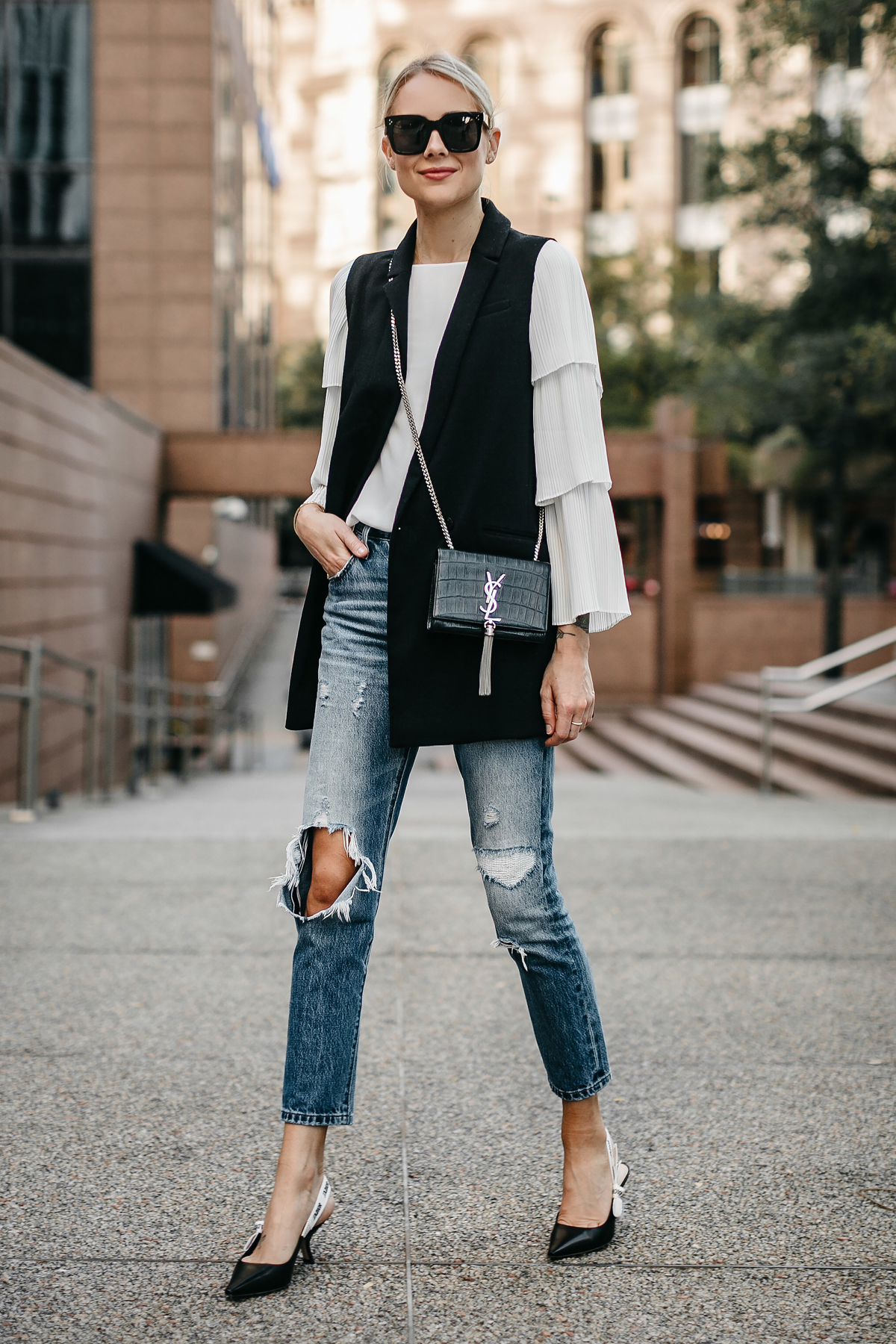 There's only one word to live by when it comes to fall: LAYERS. During the summer, we're trying to wear as little as possible because it's too hot. During the winter, we're trying to wear the heaviest stuff we can find because we're freezing. But fall is perfect. During the fall, you have so many outfit options before you have to start wearing your big winter coats. Cue: this chic long black vest.
It's not a cardigan and it's not a coat, but this long black vest adds the perfect layer of warmth to any look. More than that, it instantly elevates any look in such a chic way. Not only is it not bulky, but it's a wonderful alternative to a scarf or even a long-sleeve sweater. For this particular outfit, I put it on over a super feminine white blouse and edgy, destructed jeans. To finish the look, I wore my new favorite slingbacks. Without the long black vest, this look would still be cute, but that light layer really makes the outfit stand out. The length is perfect as is the material. Truly, this is such a spectacular fall-time layering piece.
So, whenever the temperature finally decides to drop below 70º and stay there, this long black vest will be on rotation!
Top: Club Monaco | Vest: Similar | Denim: Levis | Handbag: Saint Laurent (similar) | Heels: Dior (similar) | Sunglasses: Celine (similar)

Photos: Beckley