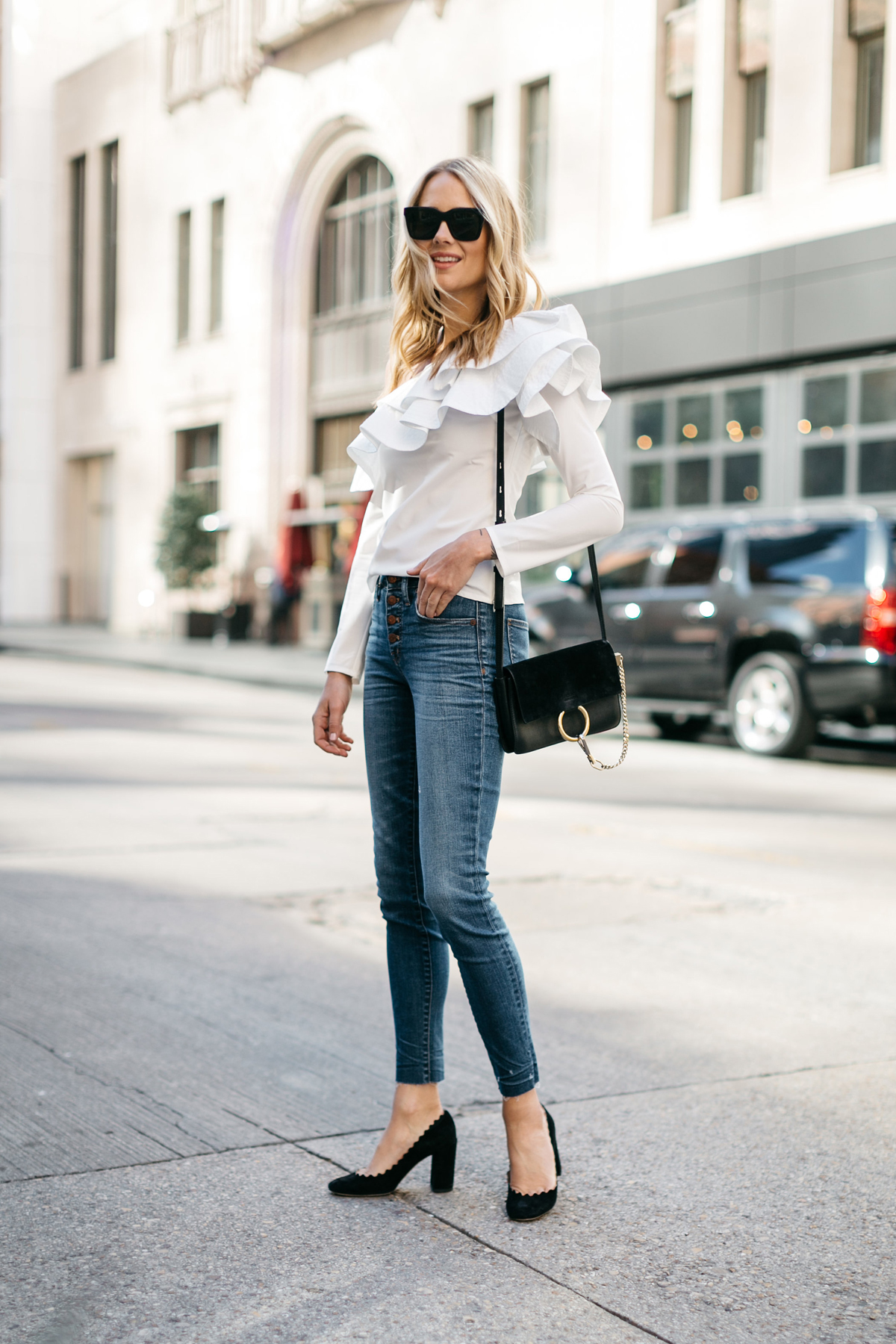 [pipdig_left]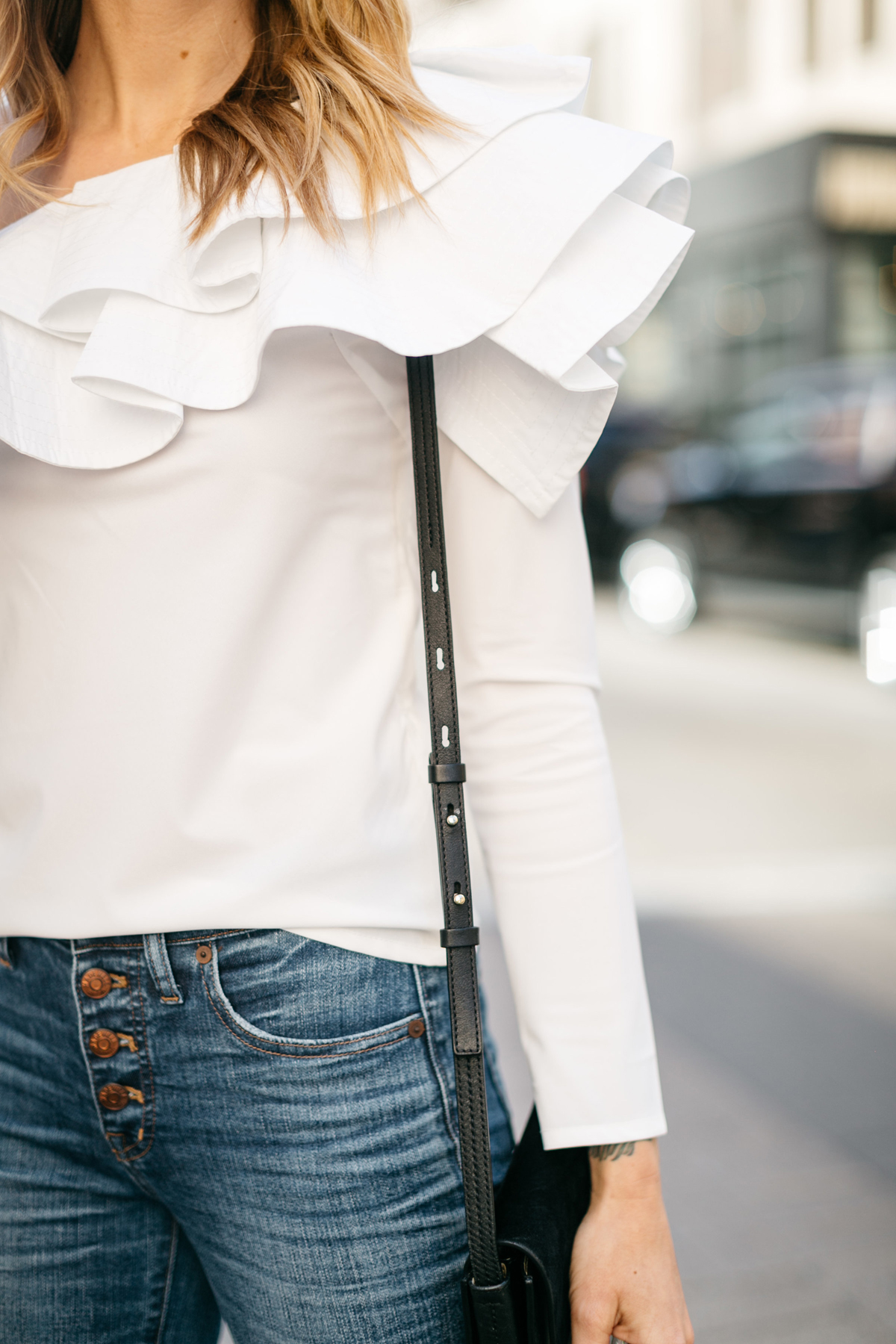 [/pipdig_left]
[pipdig_right]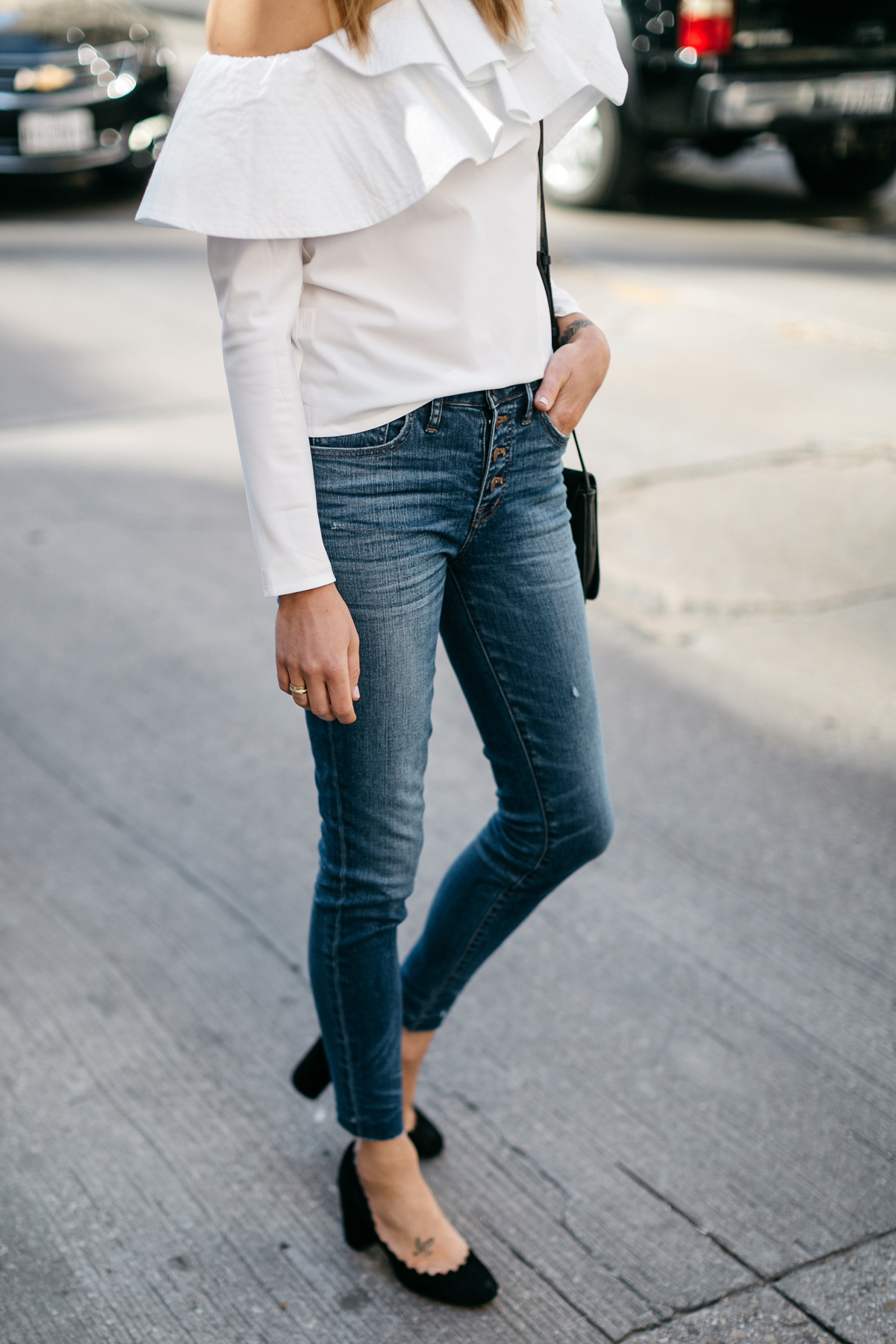 [/pipdig_right]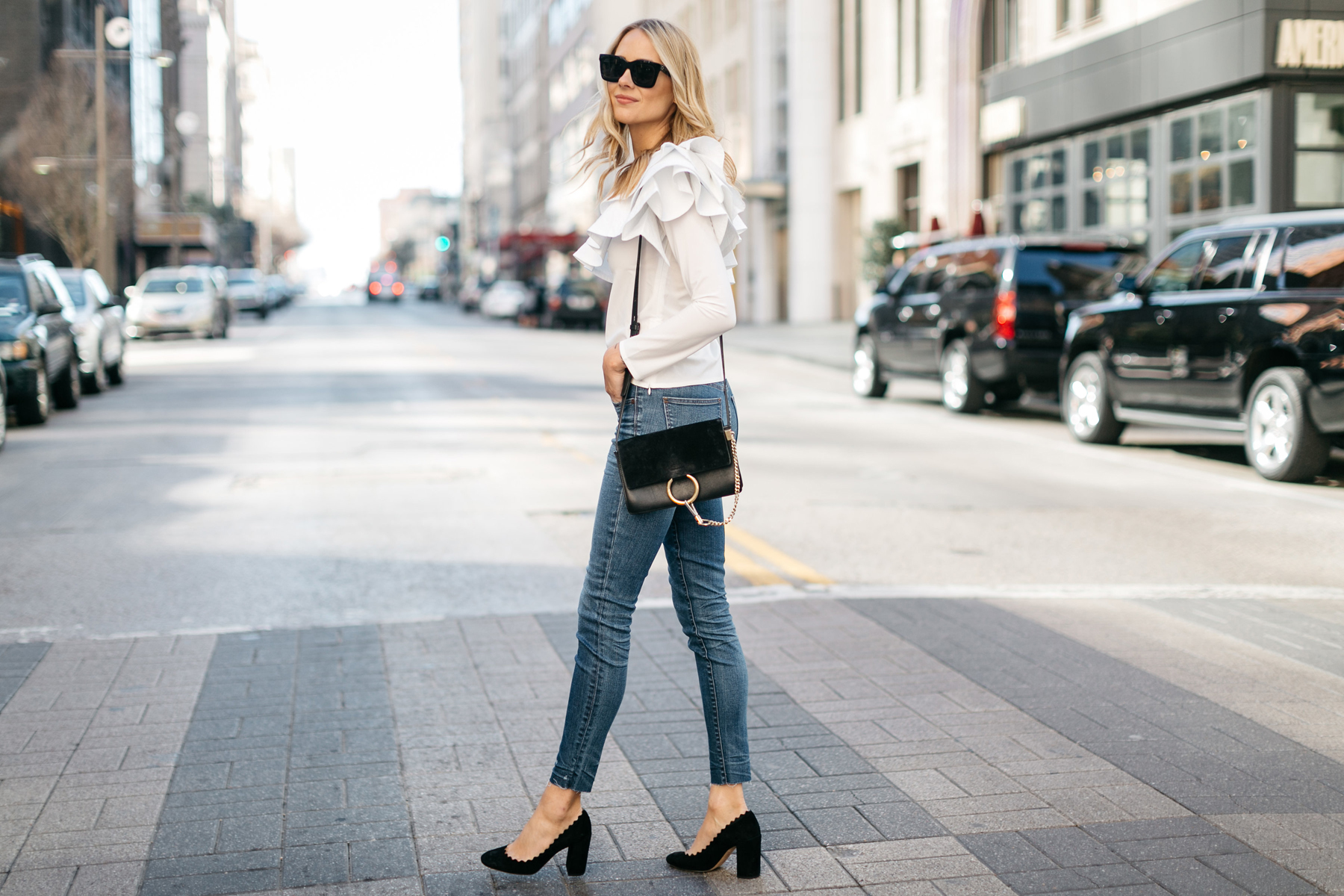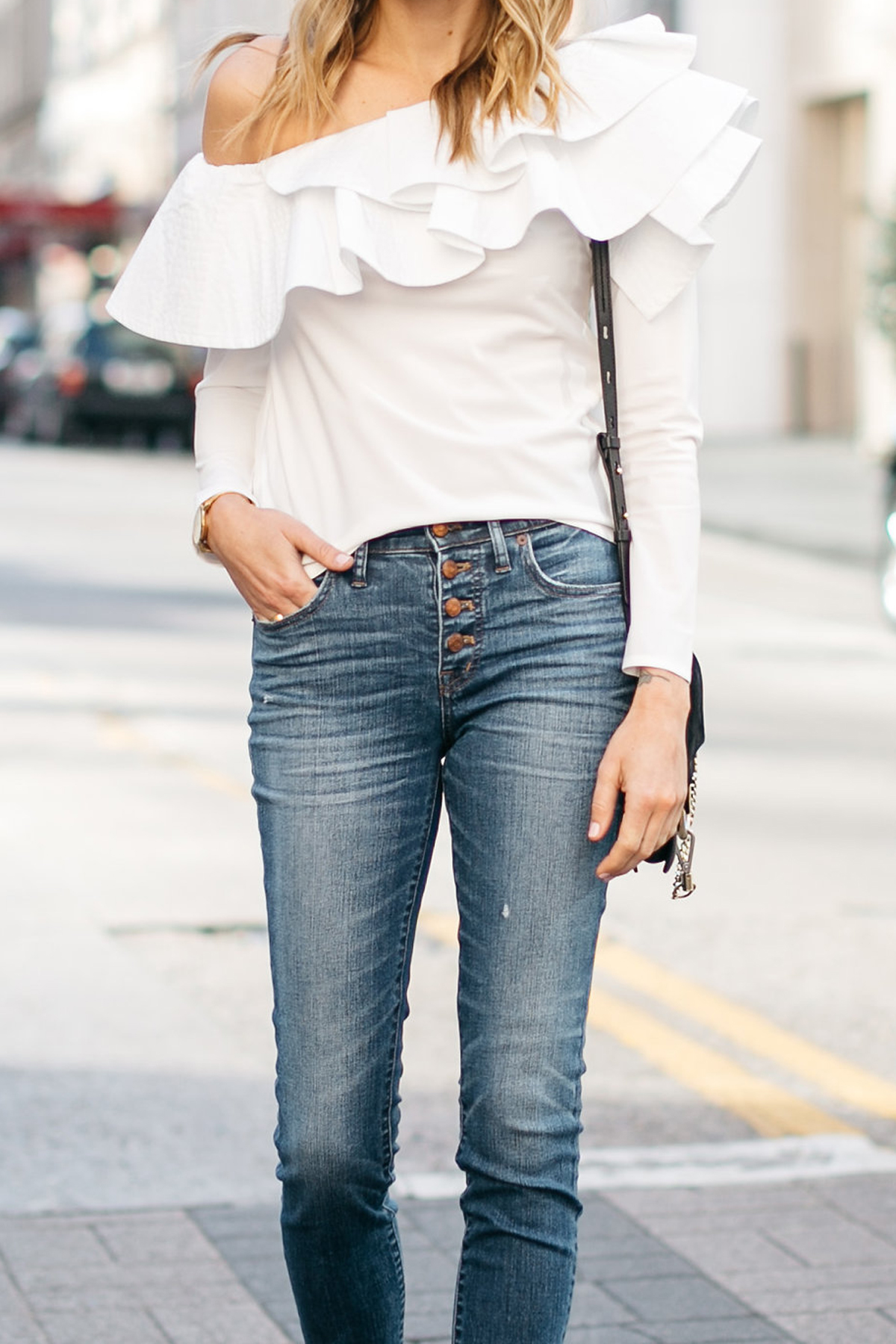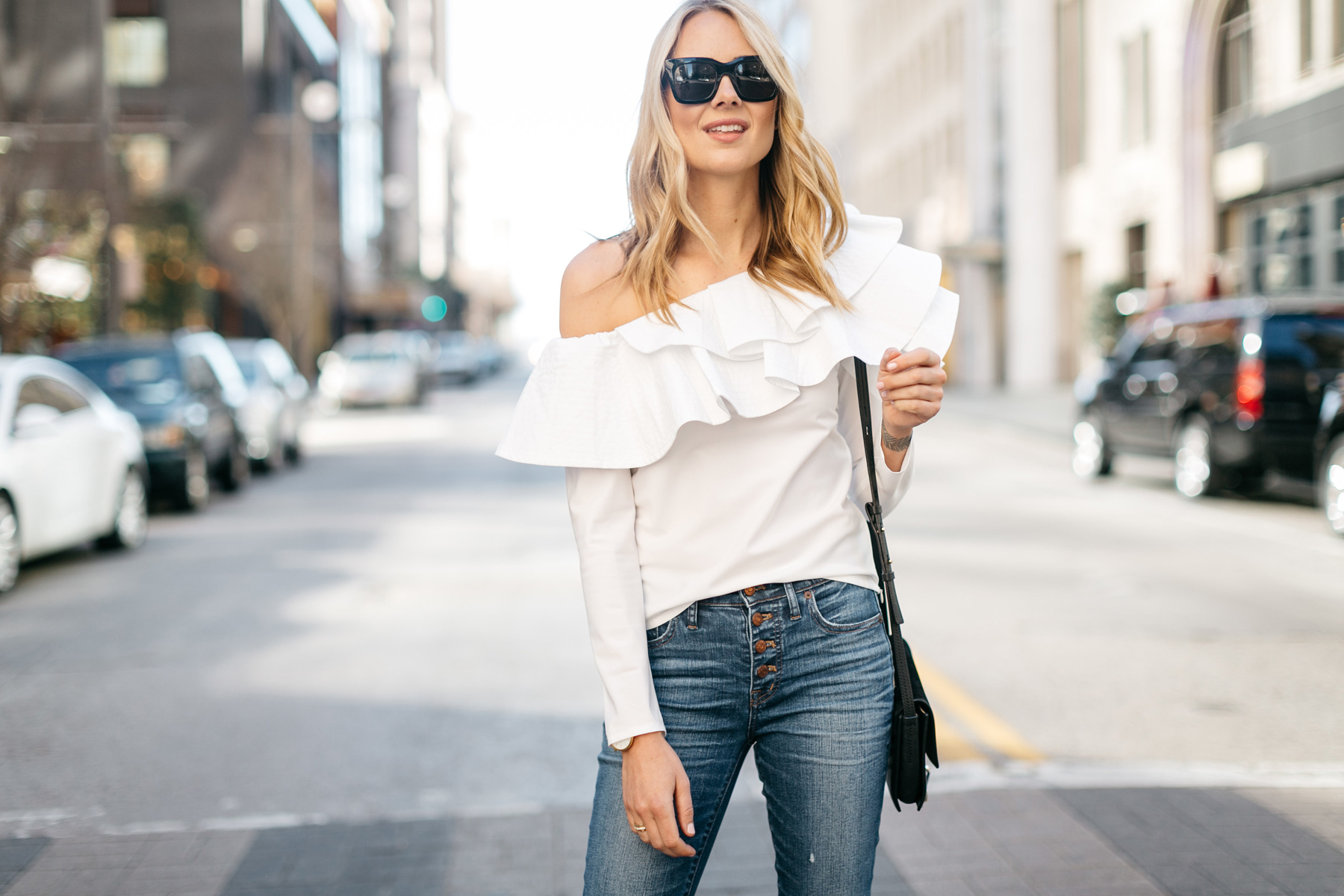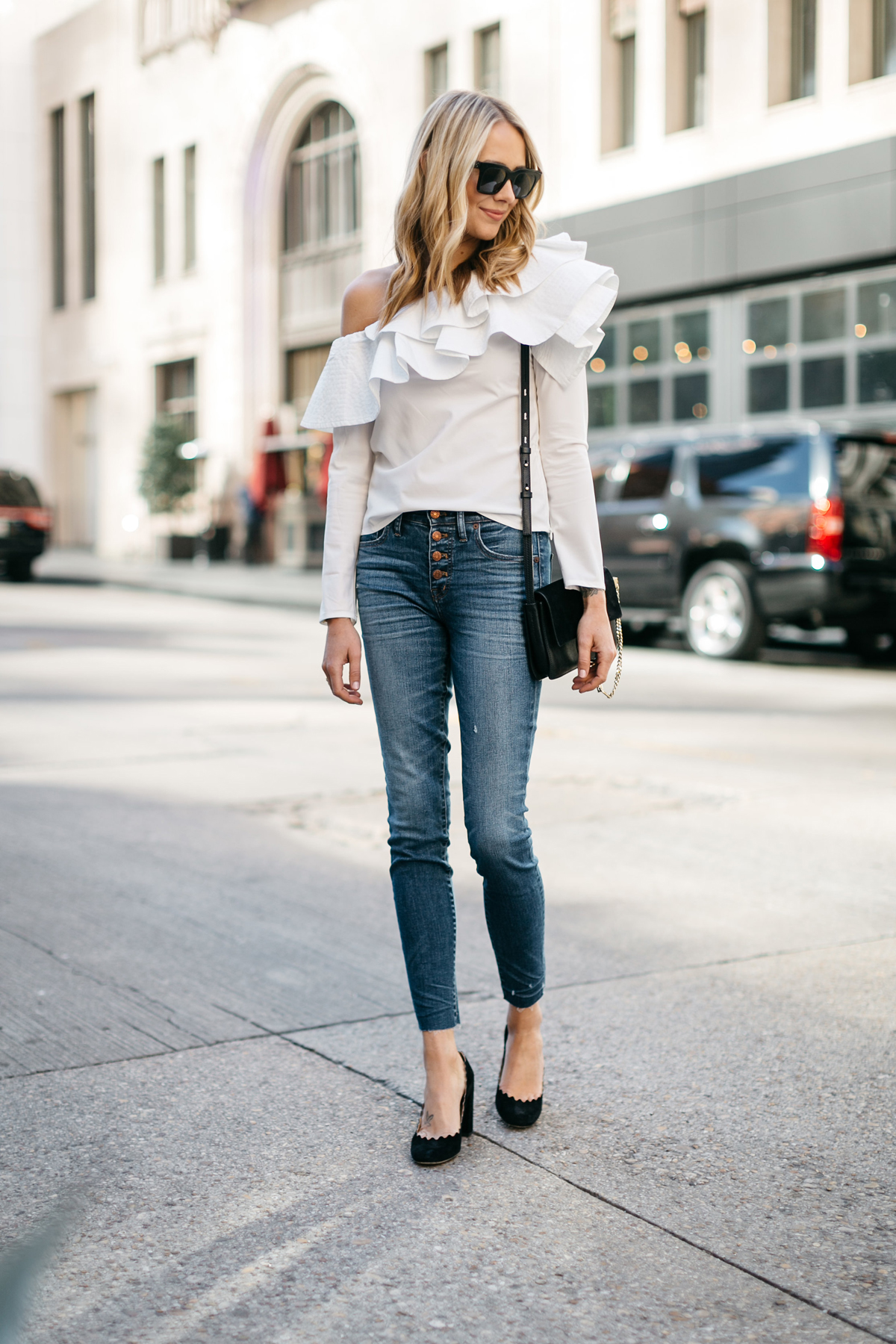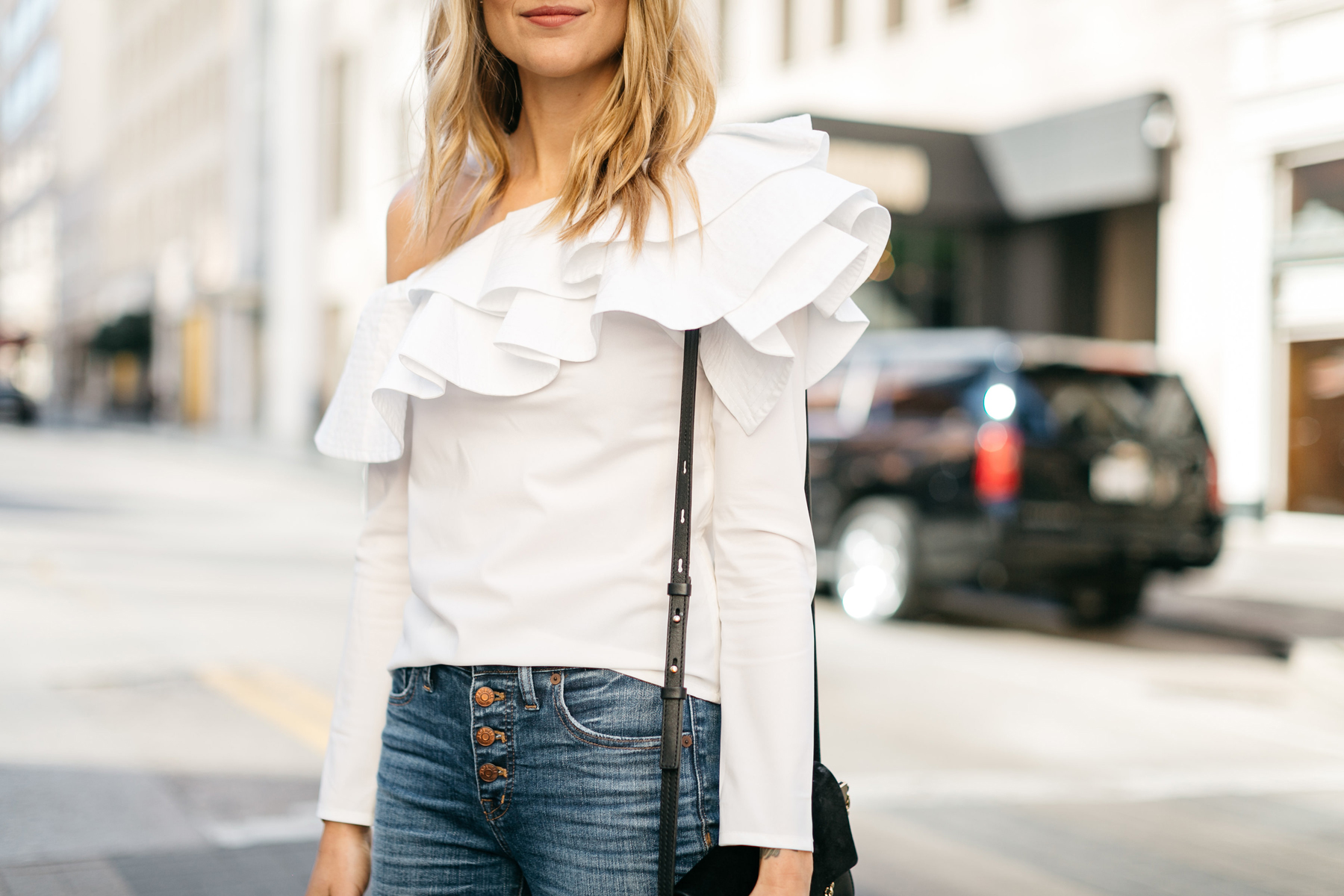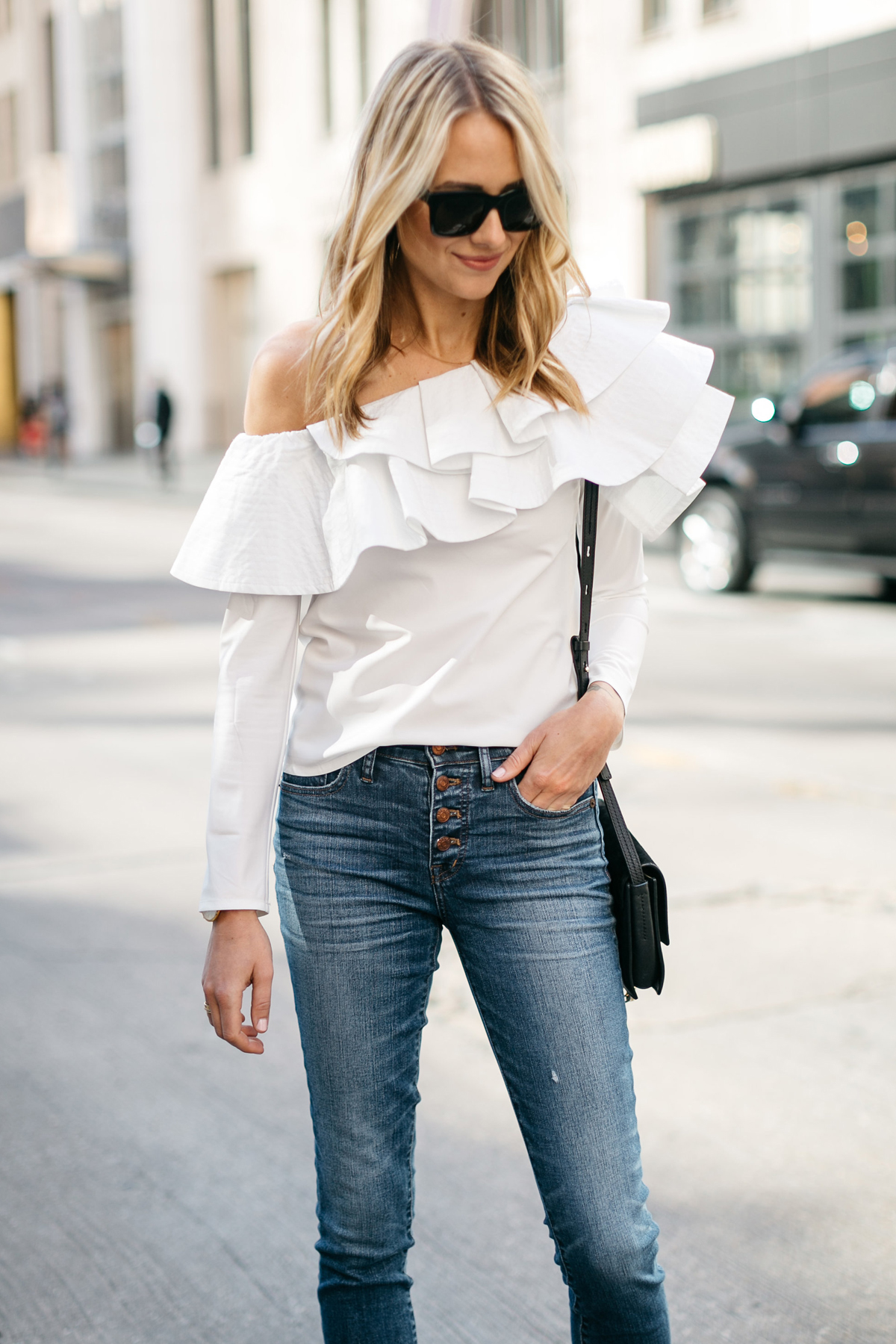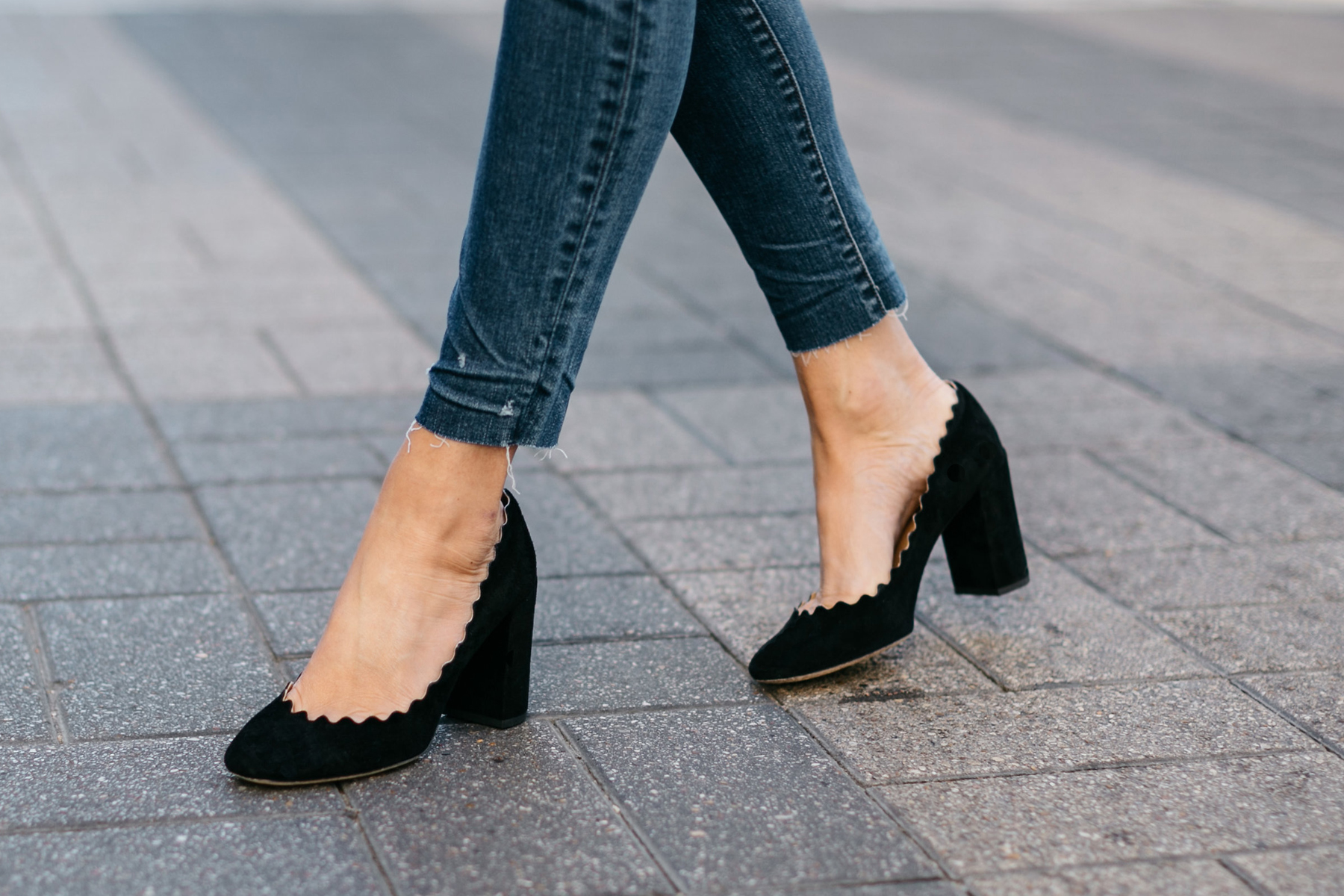 [pipdig_left]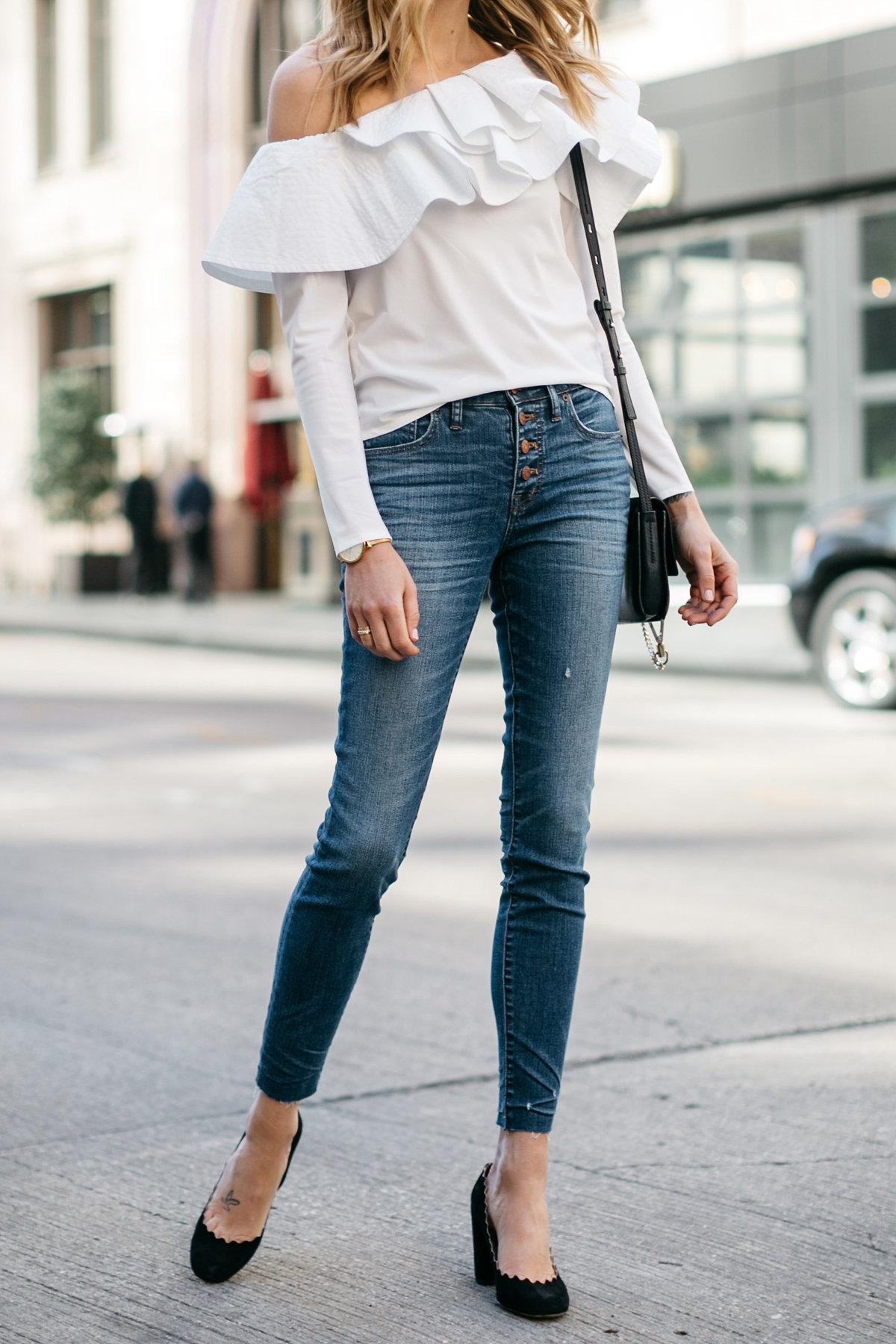 [/pipdig_left]
[pipdig_right]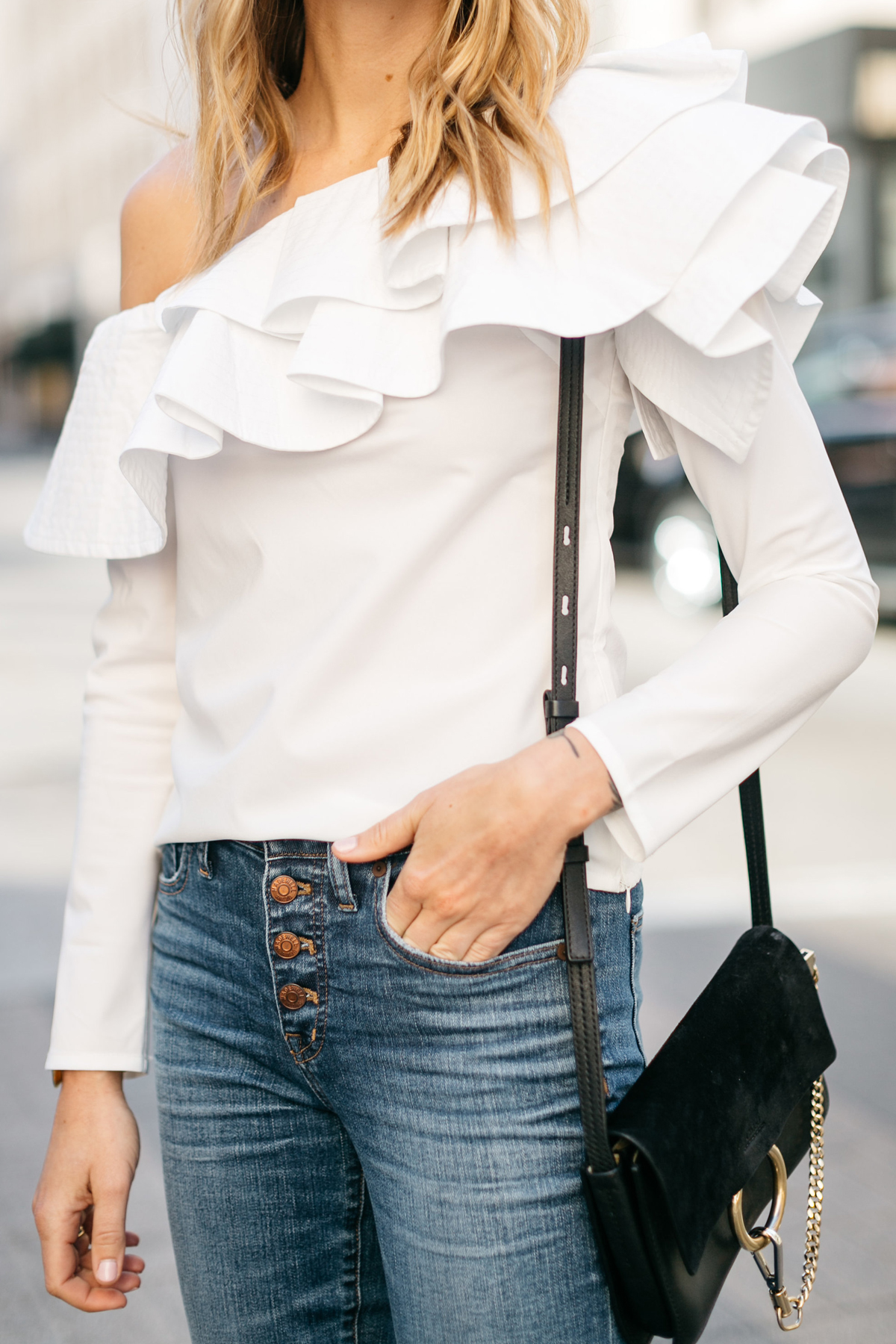 [/pipdig_right]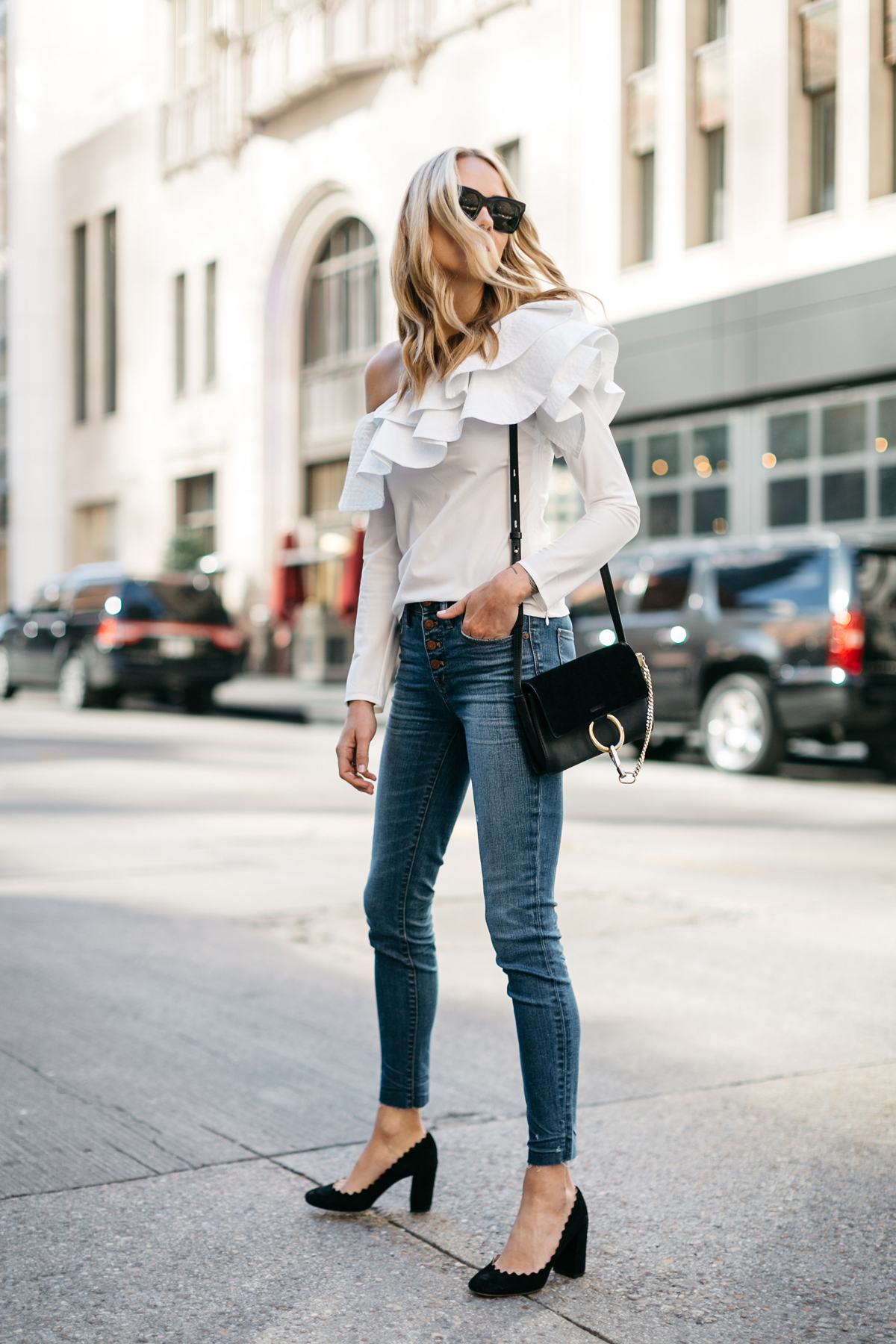 If you have been following my blog for a while now, there are a few things you should have taken away at this point. I LOVE denim. LOVE. And there is always room for one more statement top in your closet. Together the two make the perfect pairing. So, lets talk denim first.
I have noticed recently a lot more of my followers on Instagram have been commenting on my jeans & wanting to know the details. I will be honest, 99% of my jeans are from Zara (old & new). They fit me SO well and you can't beat the under $50 price tag. However, since I can't link to Zara, I thought it was time to check out some other brands I could potentially fall in love with and share with you all. Enter Madewell.
I bought these jeans earlier this week and almost walked out of the store disappointed since they didn't have my size in the long length (5'10 here). But the sweet sales associate checked one more time and found my size in tall! Done. The high-waisted-button-fly-raw-hem had me at hello. Oh and they might literally be the most comfortable pair of jeans I own. No, they aren't under $50, but they're just a little north of $100 which makes them totally worth it in my book. I'm honestly going to buy a second pair for back up, thats how much I love them.
Next up, this top. Yes you might recognize it as I wore the same style but in a blue pinstripe a few weeks ago (here). When the white option became available I asked myself, "Do you really need another ruffle top, especially one that is exactly the same silhouette you already have?" Yes. Yes I did. Feminine, chic, effortless – you know what I mean. Together these two pieces have created one of my favorite outfits to date.
Let me know some of your favorite jeans – I would love to check them out!
FYI: I'm wearing the "tall" option, not "taller".
Top: Shopbop | Jeans: Madewell | Heels: Chloe | Handbag: Chloe | Sunglasses: Celine | Watch: Larsson & Jennings

Photos: Beckley & Co