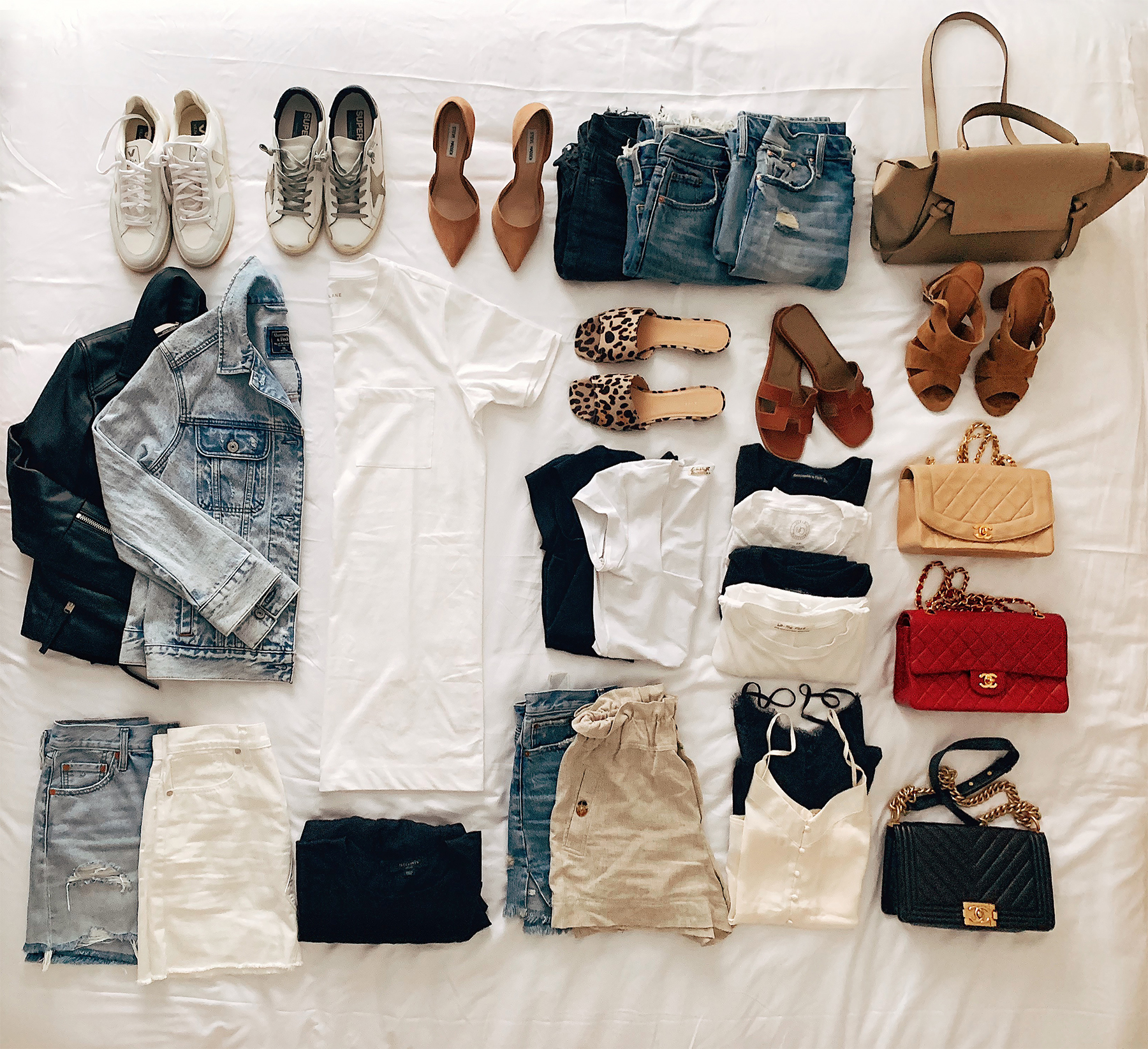 For the 4th of July holiday week, Will and I decided to take a trip to Nashville to visit some friends and explore the city. I have only been a few times, but both were for events, so I didn't have much time to see what the city had to offer. While it was a very busy week for the city, we fell in love with everything it has to offer. The weather was much warmer than San Diego, but thats to be expected. However, we actually enjoyed the warmer climate and it really felt like summer. We didn't really have any major set plans, so it was nice just seeing where the days took us. I asked for recommendations on Instagram stories and you guys really came through! Seriously - I working on categorizing them and will be putting a travel guide together to share with you guys.
I always get asked so many questions about what to pack for trips that you guys are going on. So, I've been trying to share more of my packing guides when I travel. Really nothing changes with my travel style and every day style, except I might bring 1-2 new pieces. This trip I had a few more new pieces only because the weather was so many warmer than San Diego, I needed a few more summer pieces. Hopefully this guide will help you for any upcoming summer trips you might have!
Exact links to featured items at the end of the post.