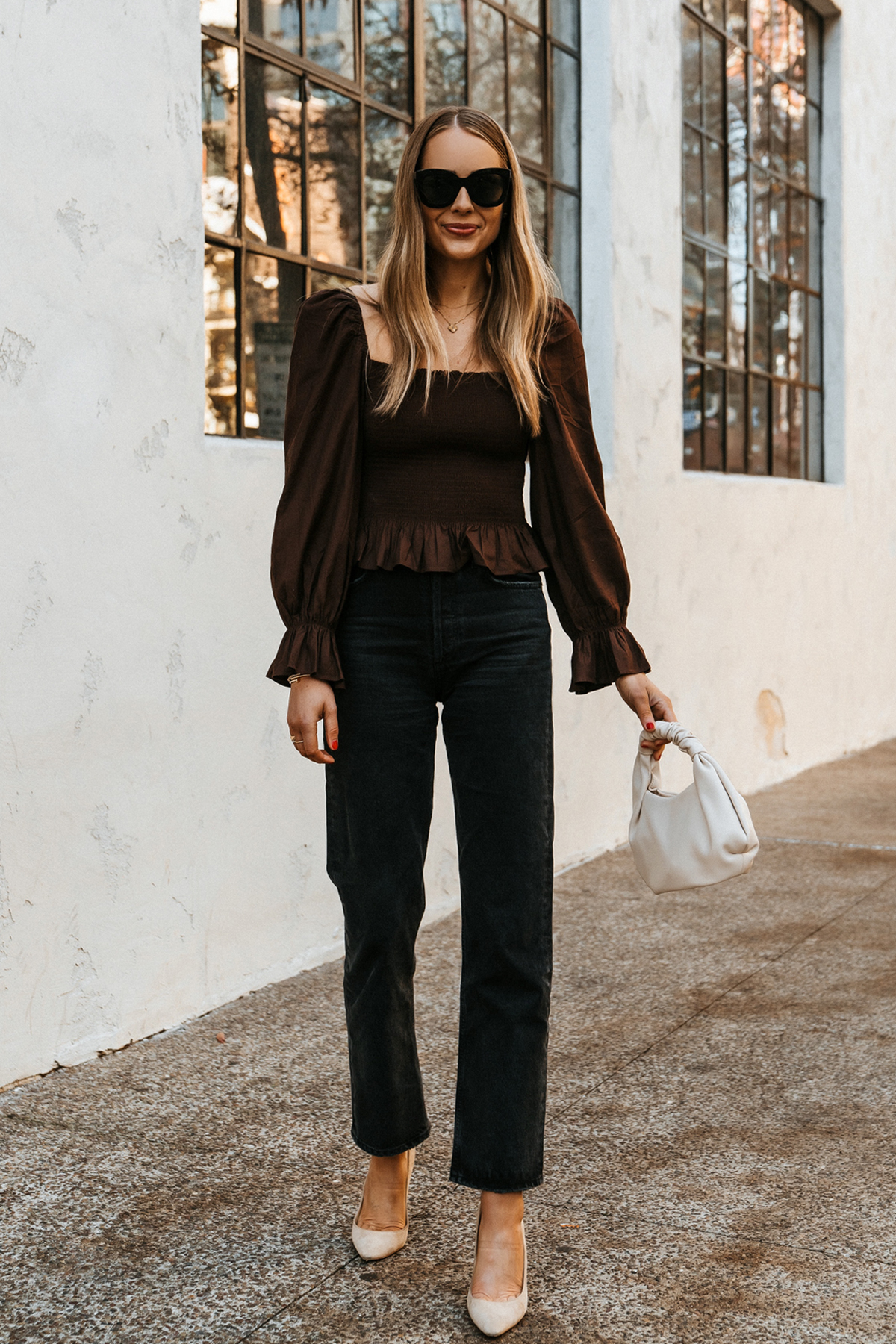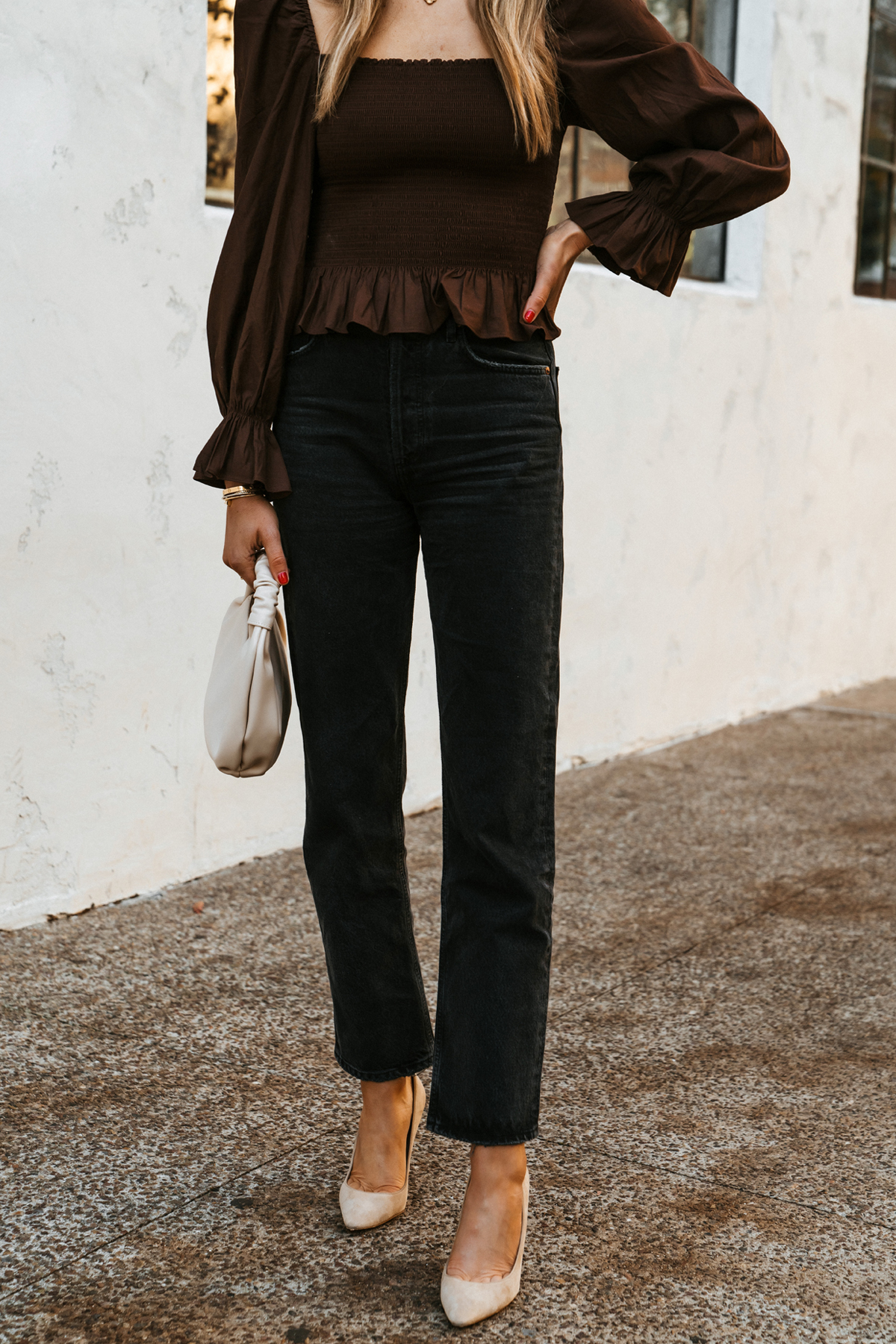 Everything about this top is so beautifully feminine. From the puff sleeve detail to smocked bodice that's hemmed with ruffles, it's the perfect neutral date night outfit because, yes, brown is a neutral! To me, smocked tops are so flattering. The way the material cinches in your waist helps define your figure so well! Pairing it with the right bottoms makes all the difference, too, which is why I wore this smocked top outfit with my favorite pair of jeans lately by AGOLDE—the 90's Pinch Waist jeans but in black! If you were wondering if black and brown go together in an outfit, this is how you wear both colors together!
I decided to finish my look with a pair of nude pumps and a bone-colored handbag. Suddenly, this neutral look came alive with lighter pops of neutrals and it's a look I will definitely be repeating!
Smocked Tops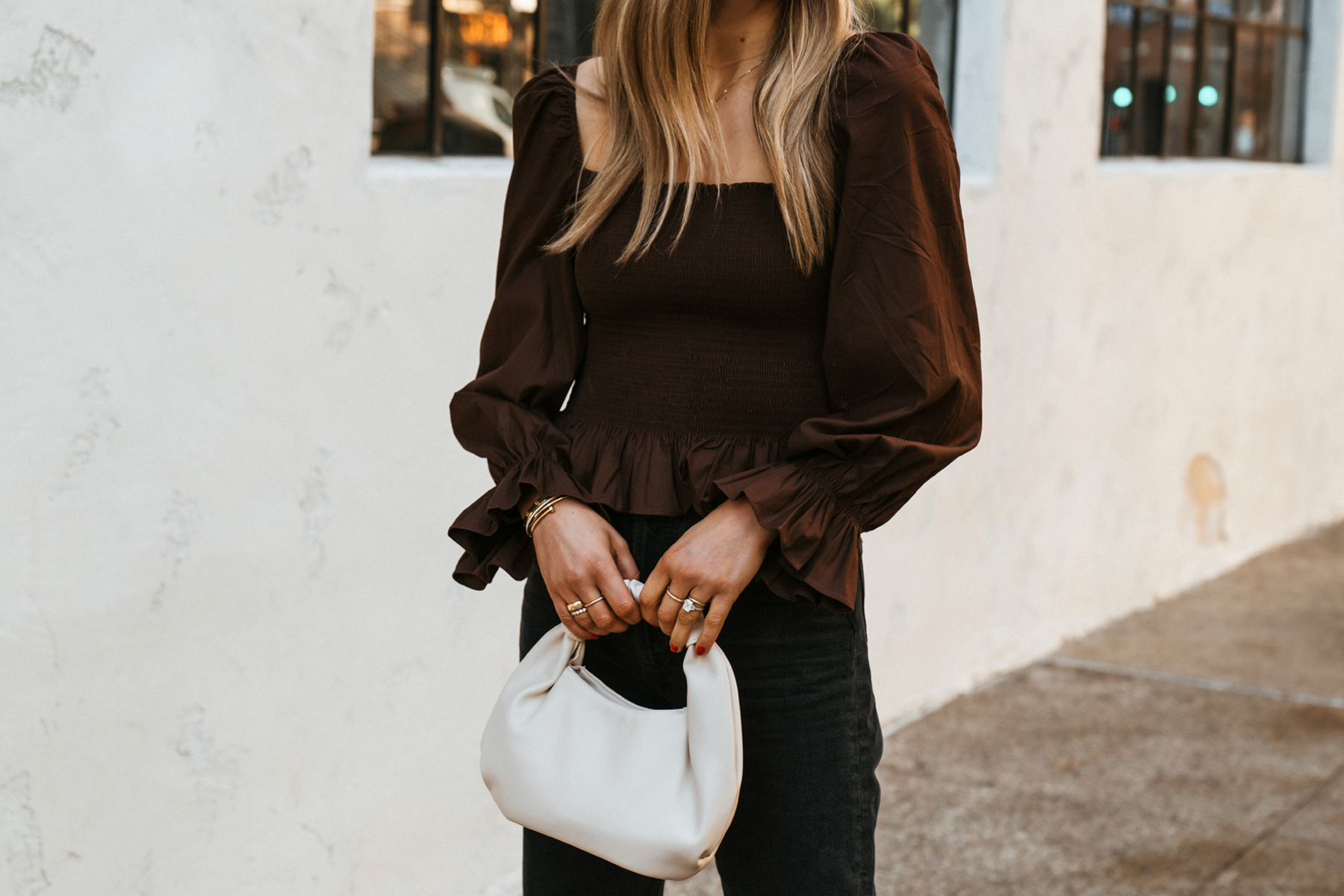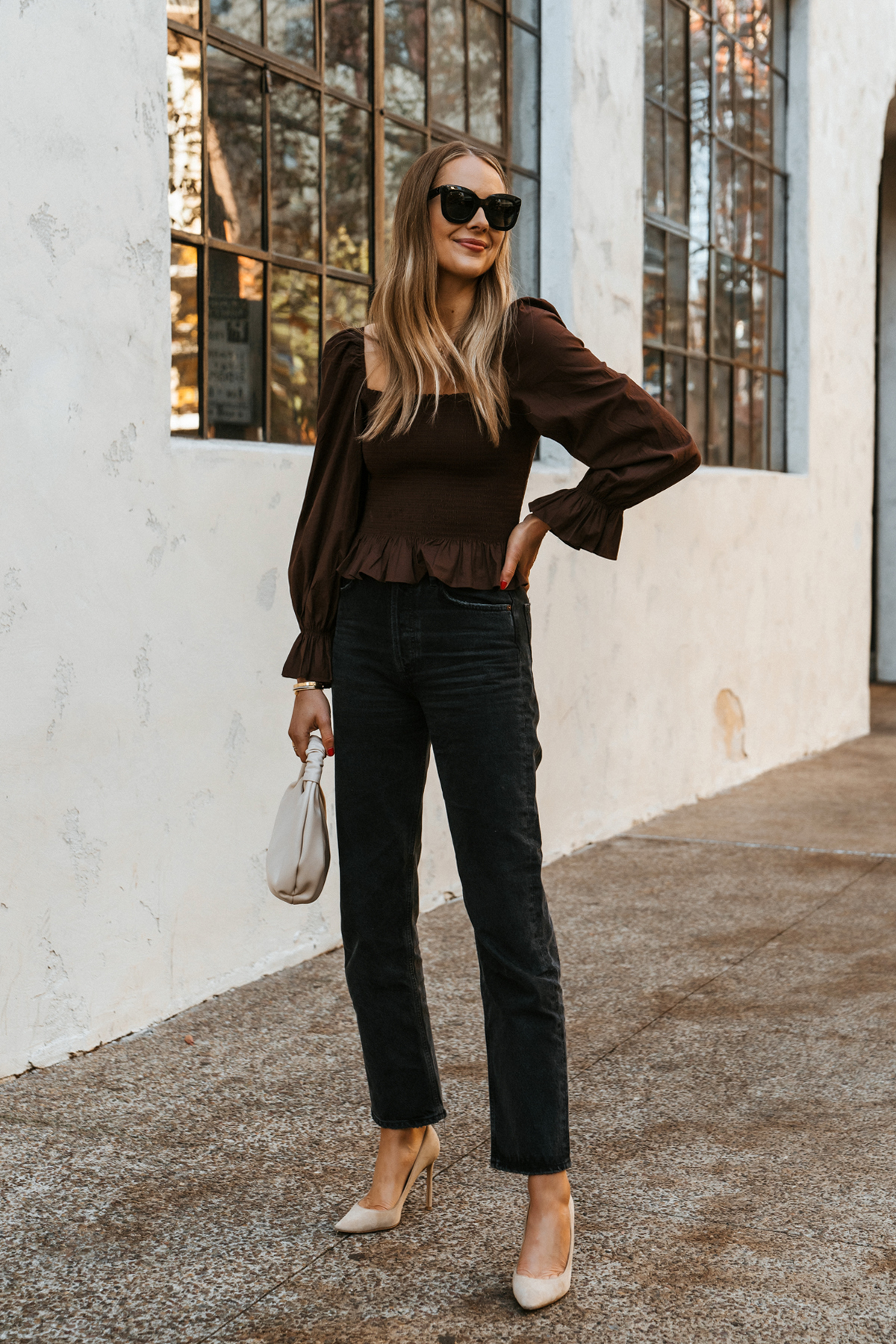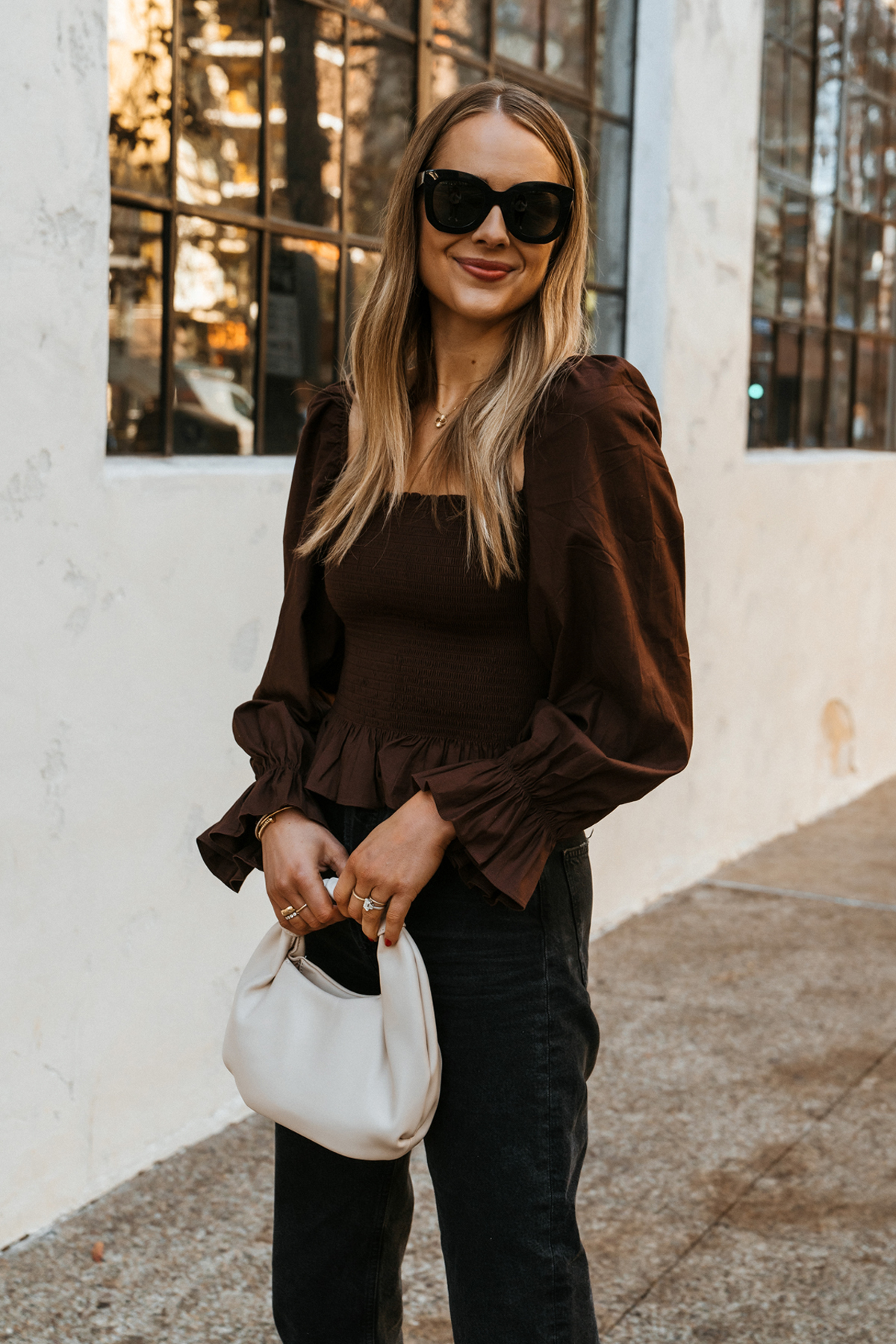 This post may contain affiliate links, meaning when you click the links and make a purchase, we receive a commission.
Photos: Arielle Levy