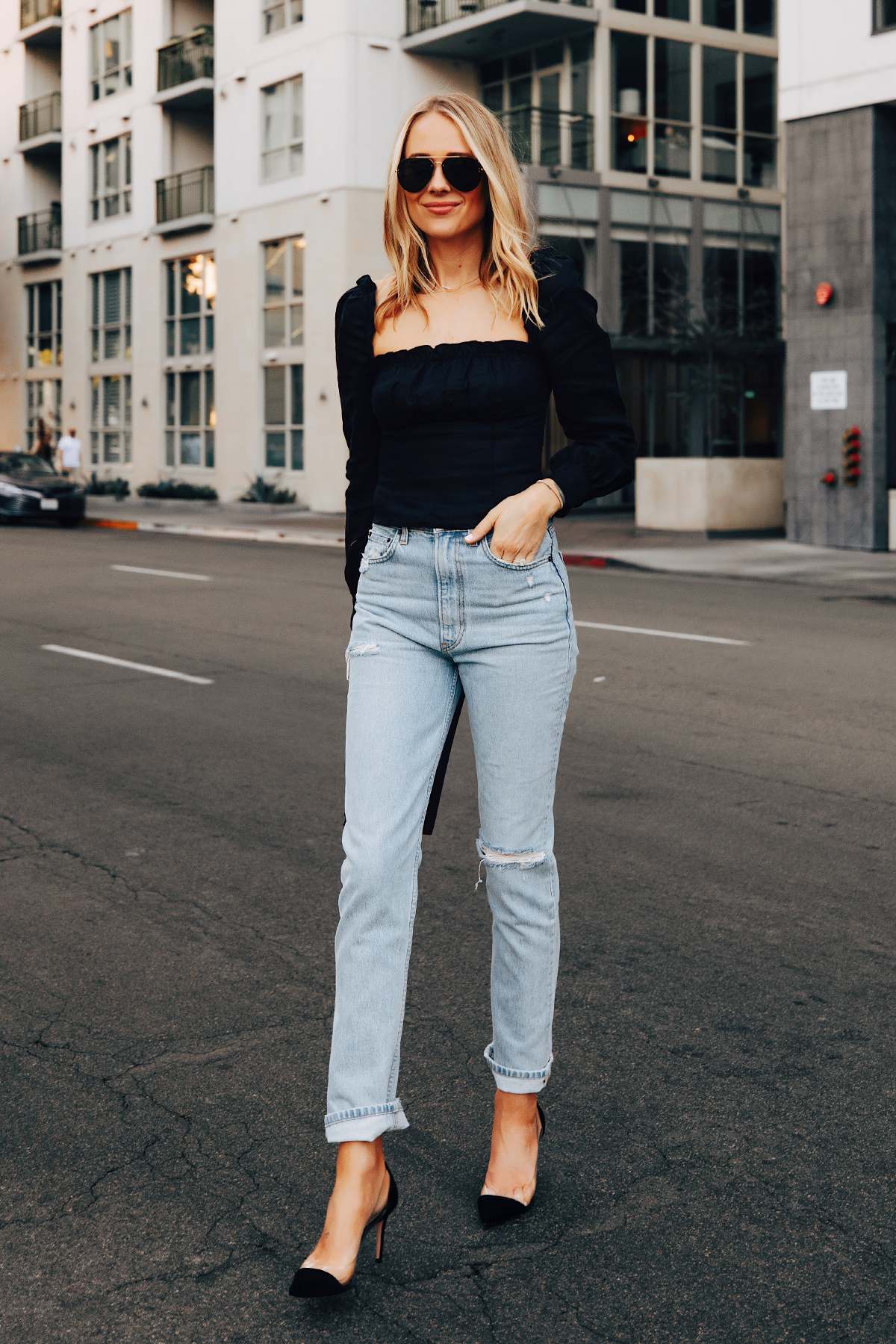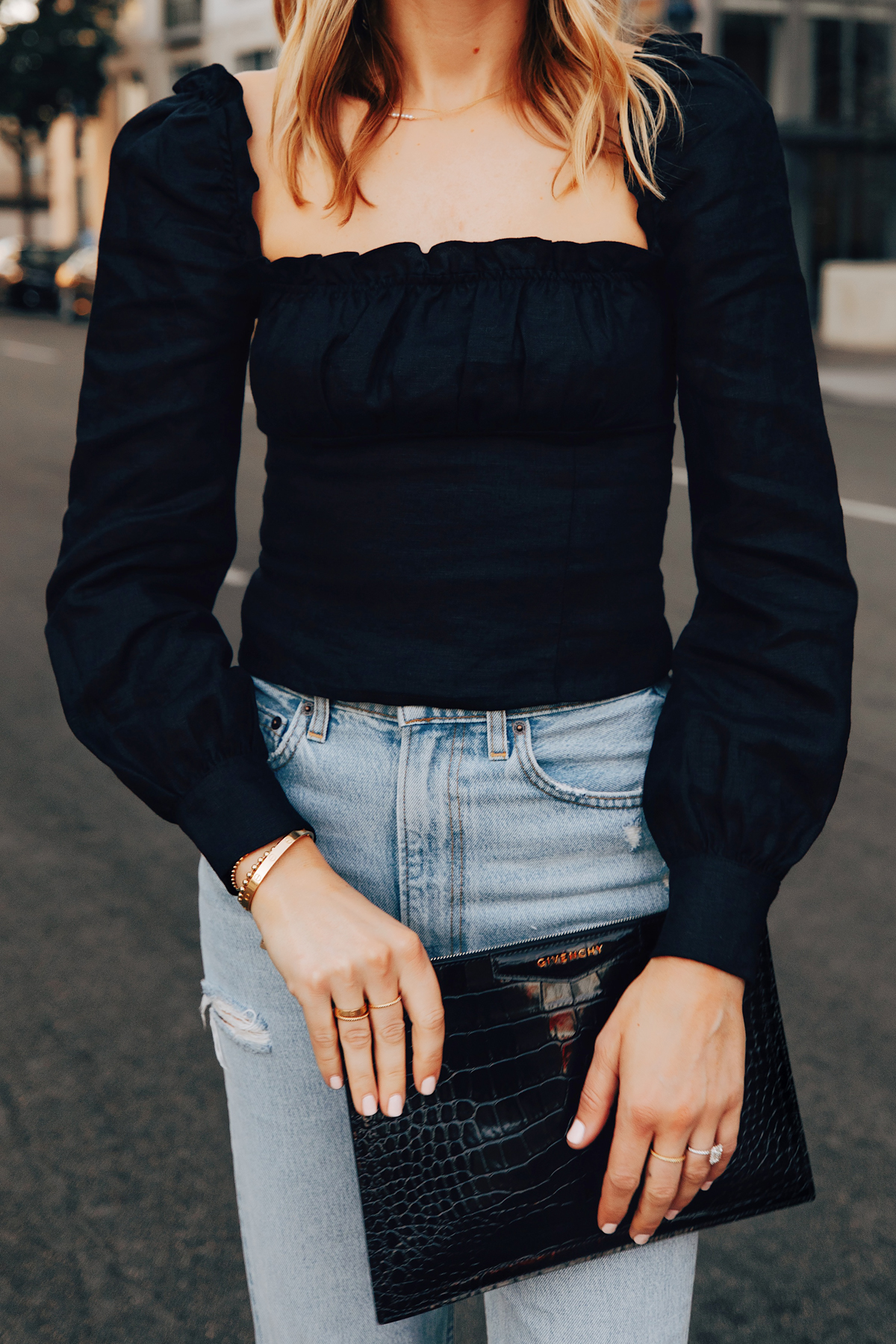 I have a new crush: Selfridges. It has quickly become my new favorite online destination for luxury shopping, and I think it could be yours, too. Not only is their selection incredibly versatile, but it's vast, offering international contemporary and luxury goods from all over the world. 
For example, did you know that Selfridges carries the most chicly minimal line ever, Reformation? I was so excited to find this out. I adore Reformation's clothing, and Selfridges offers so many of their blouses, tops, and jeans. Selfridges's not only carries their Othello puffed-sleeve blouse, but also their famously comfortable high-rise straight jeans (both pictured in this post). 
Those two pieces together make a statement, but I decided to kick it up a level with these stunning and sexy pumps and a smart, black clutch — and every single item is from Selfridges. It's not only easy to put an entire look together on their site, but fun. Their selection is so different from most other sites I frequent, and I love finding new, exciting pieces to add my wardrobe that I can't find elsewhere. 
Fall Styles from Selfridges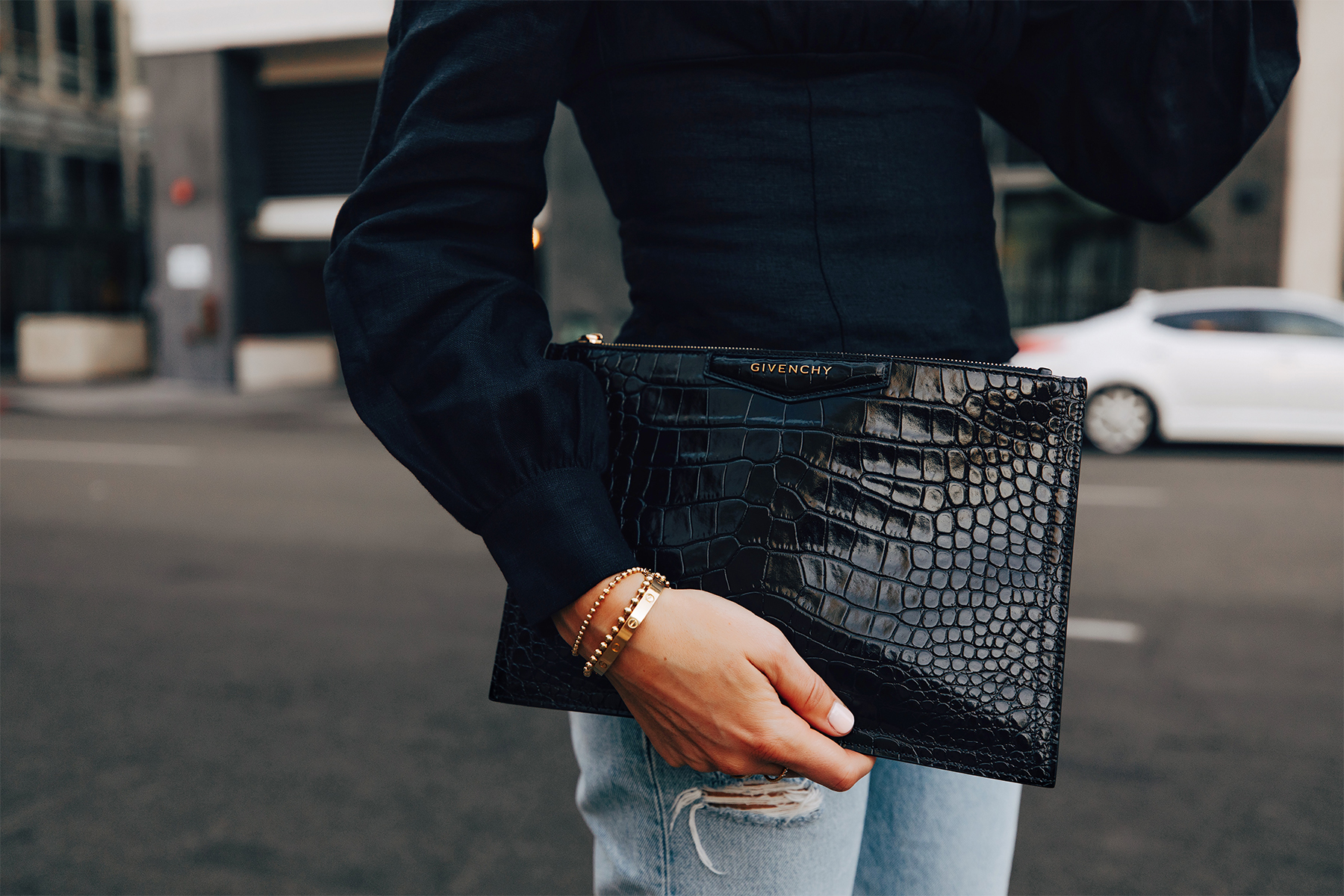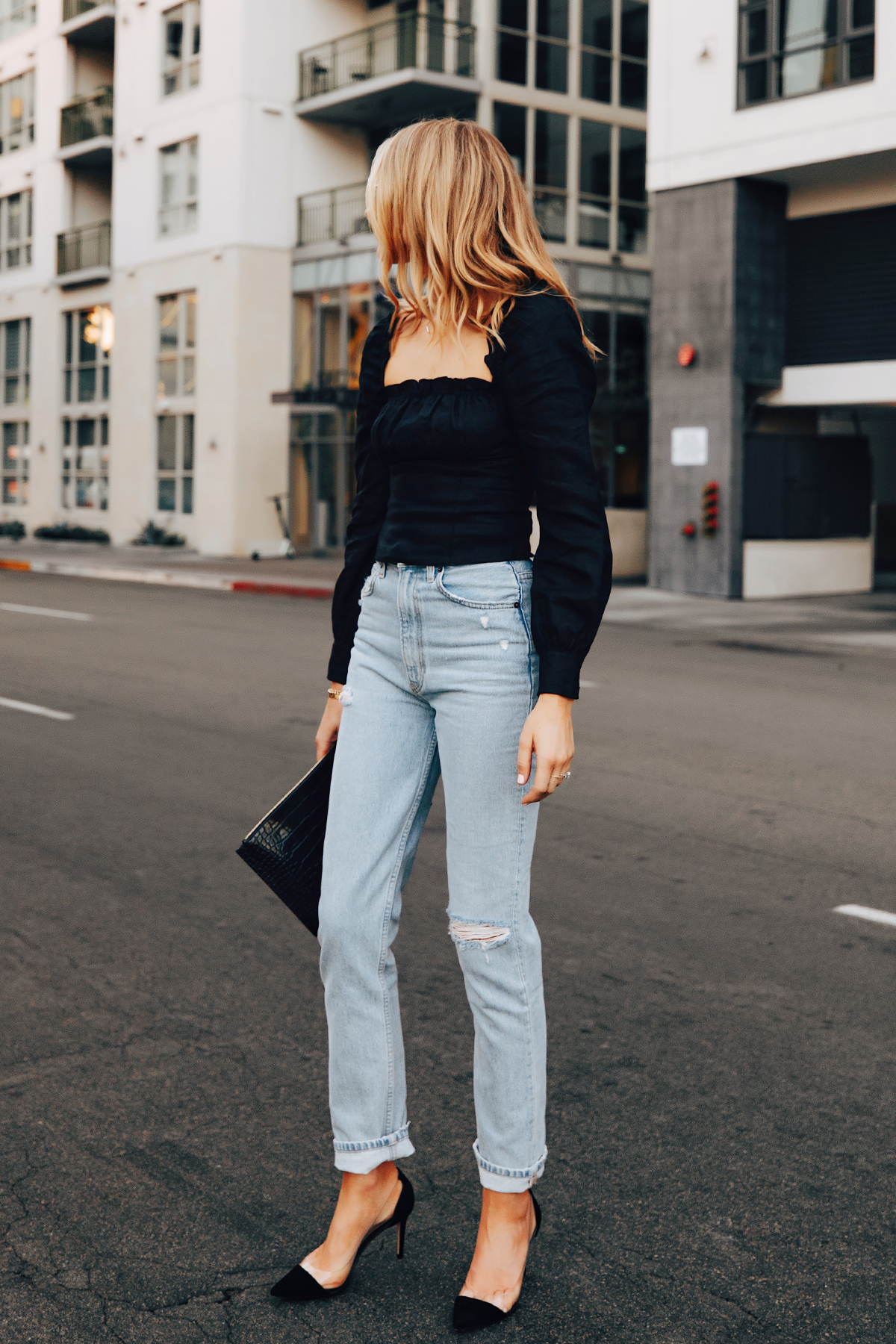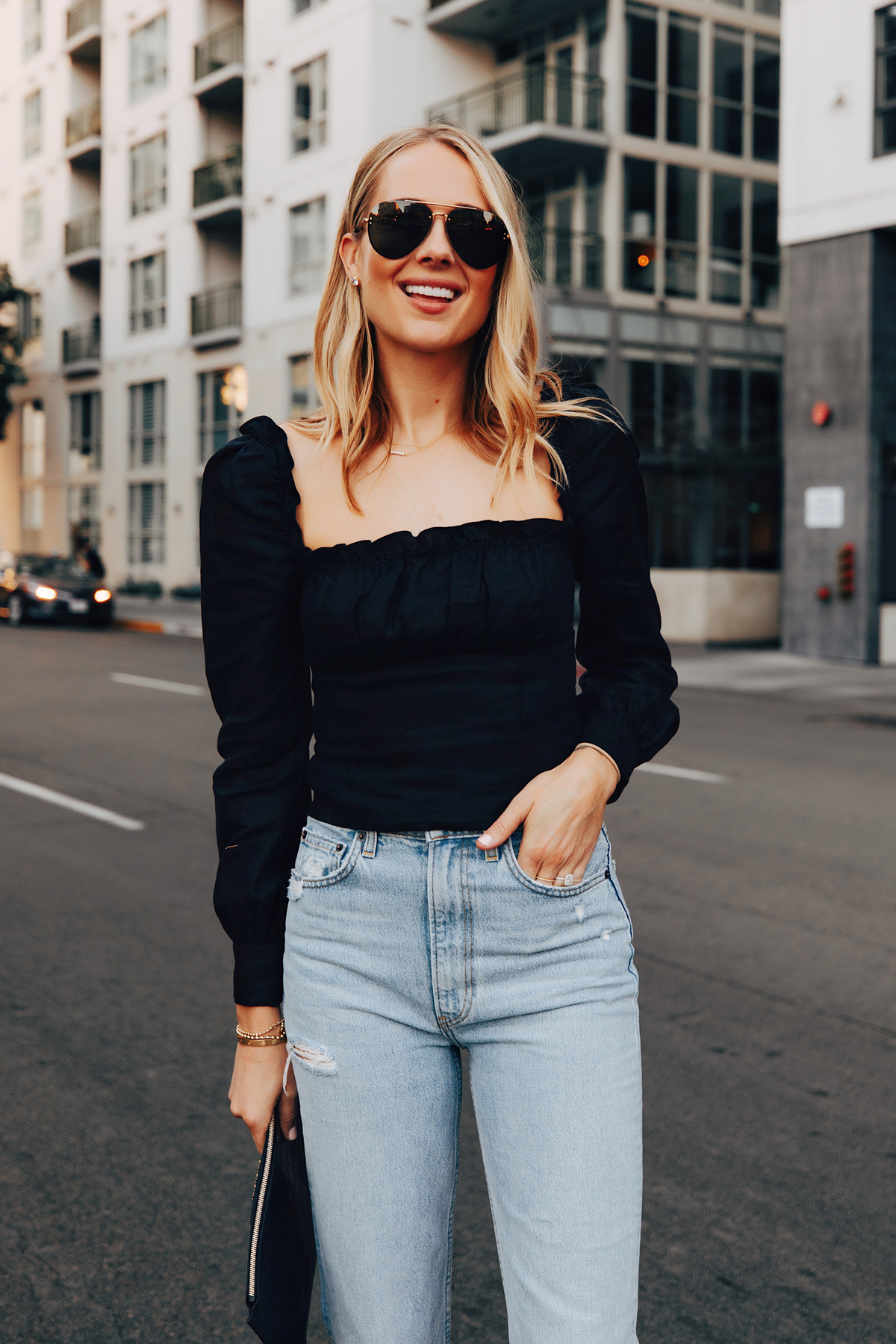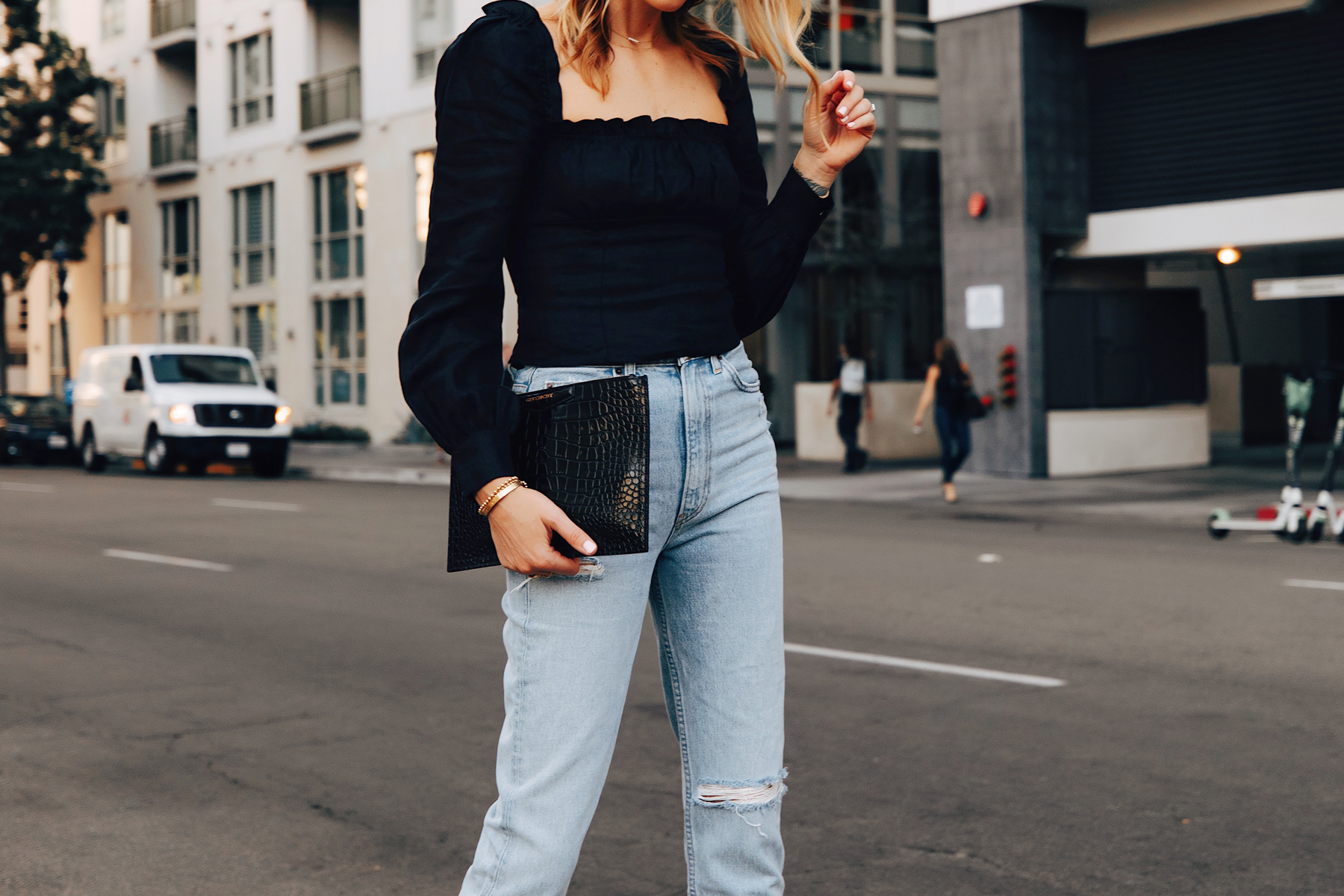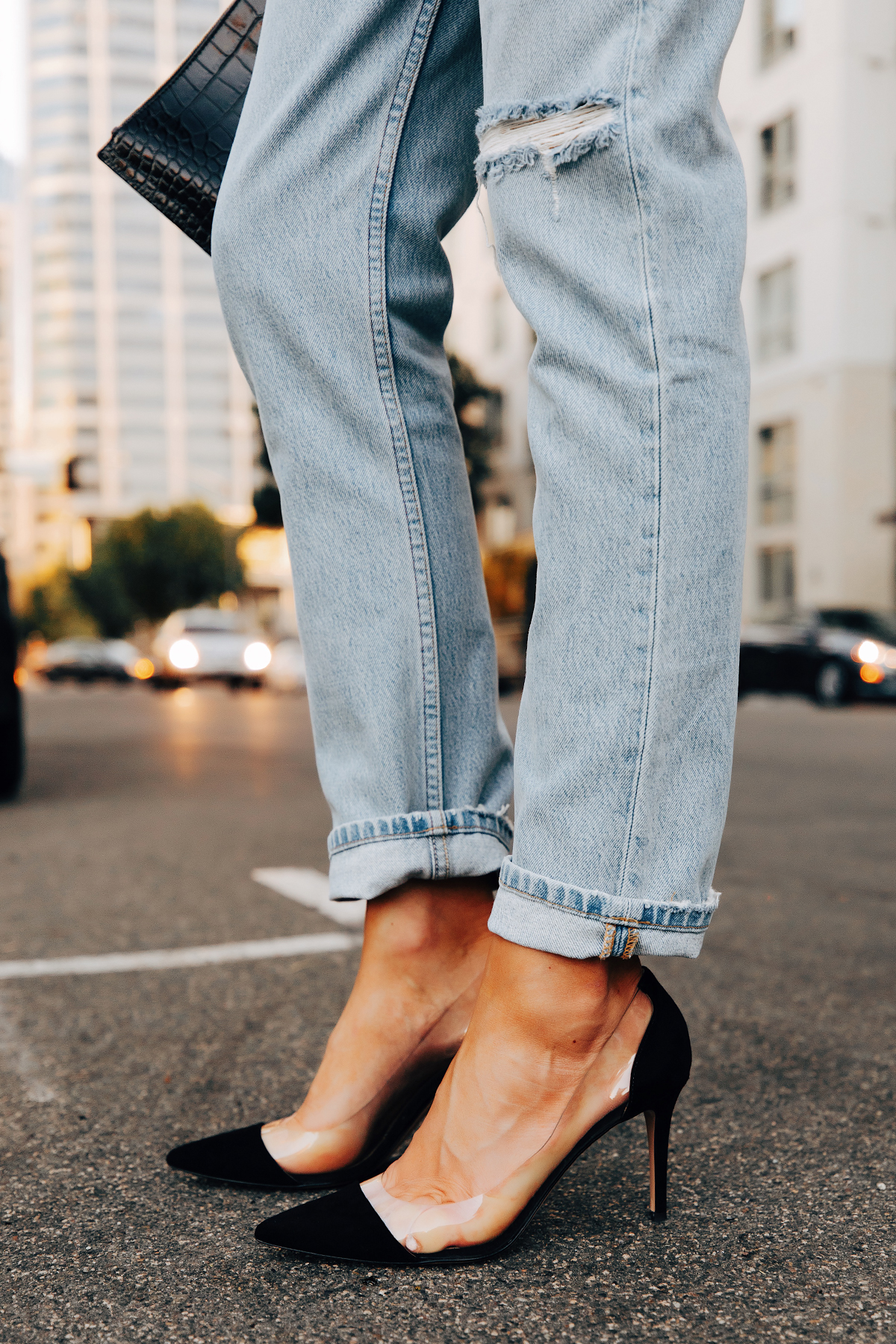 A special thank you to Selfridges  for sponsoring this post. All thoughts and opinions are my own.
Photos: Arielle Levy