As much as I am a tshirt & jeans kind of girl, I will always love getting dressed up, even if for no reason. During this season, I especially love getting dressed up for a warm summer night out. I've been looking for dress alternatives, and recently I'm loving the blouse and shorts combo. I've had my eye on this Self-Portrait combo and knew exactly where to find it, mytheresa.com. Self-Portrait has been one of my favorite designers, and I can always find my favorite pieces that are typically sold out everywhere else on mytheresa.com. And what's great, is the items arrive promptly within 48 hours.  If you're unfamiliar with the retailer, I urge you to quickly familiarize yourself as it will become one of your favorites.
I love the sheer lace detail in the top; paired with a lace bralette, and lace-up shorts the ensemble is stylish and chic. This look is perfect for a night out, especially during the summer as it's not too hot to wear. This stylish structured bucket bag is the perfect completer piece to this look, and I'll definitely be wearing it casually with my go-to tshirt and jeans. Next time you're searching for those hard to find designer pieces, make sure you check out mytheresa.com - I've had the best luck shopping the site!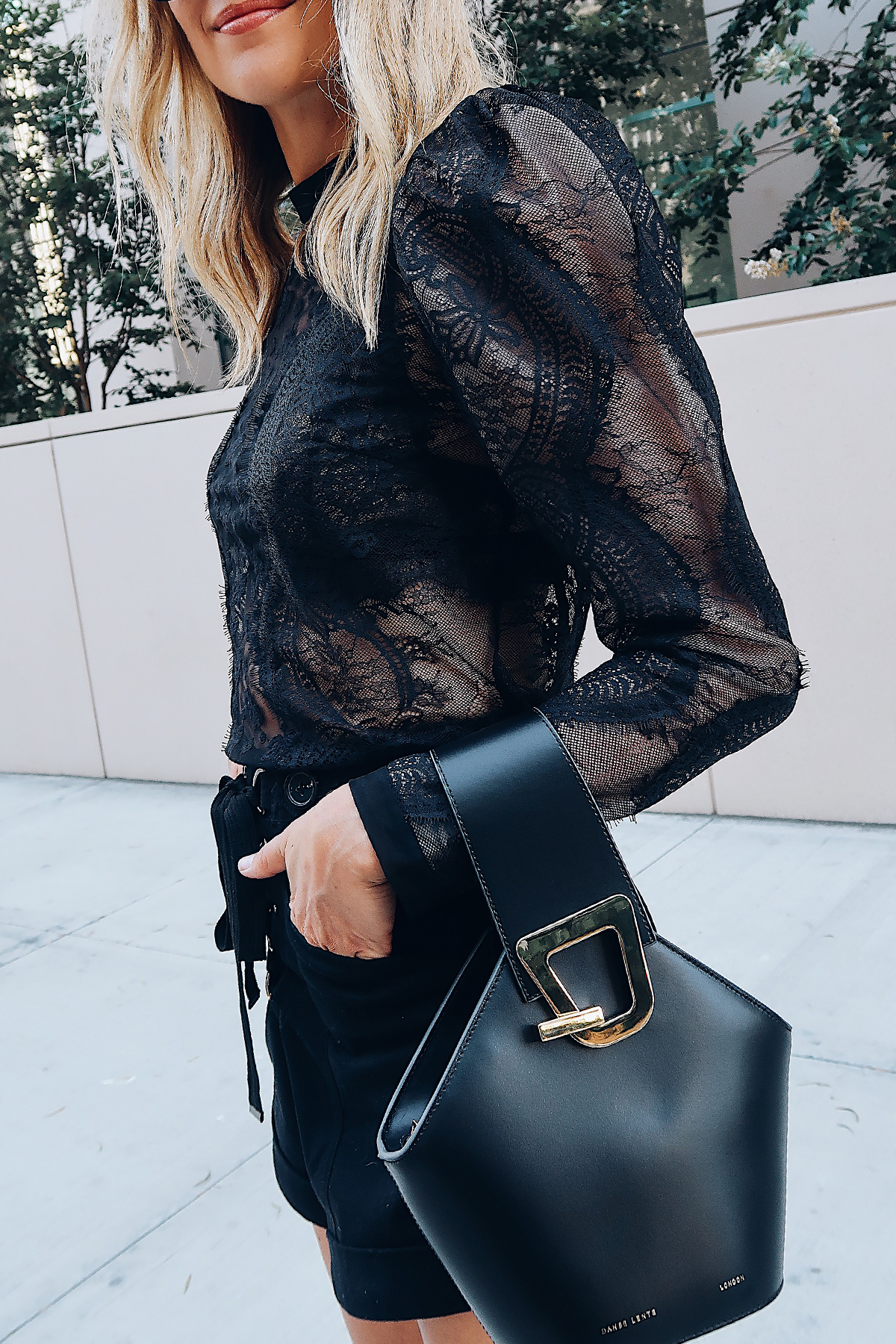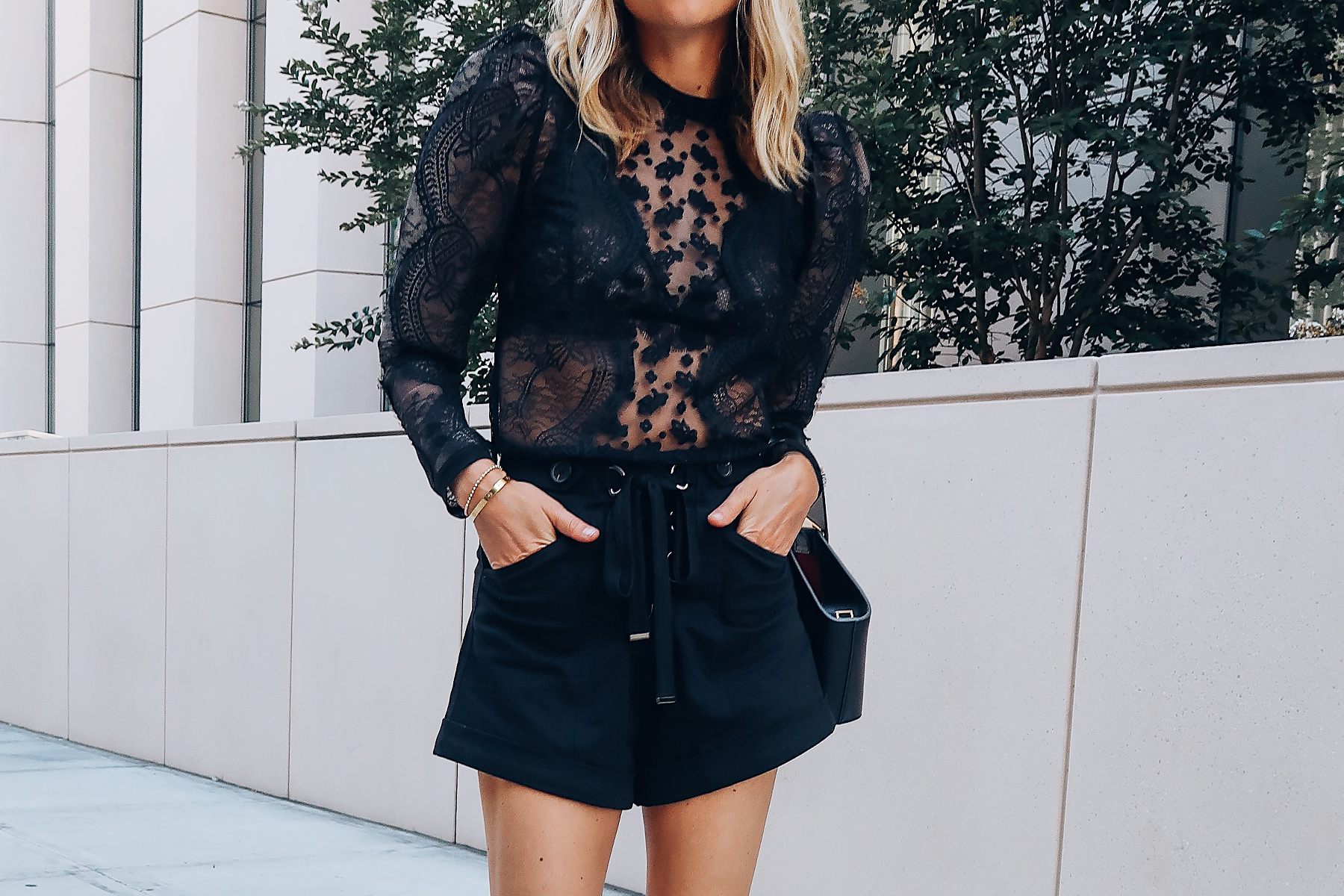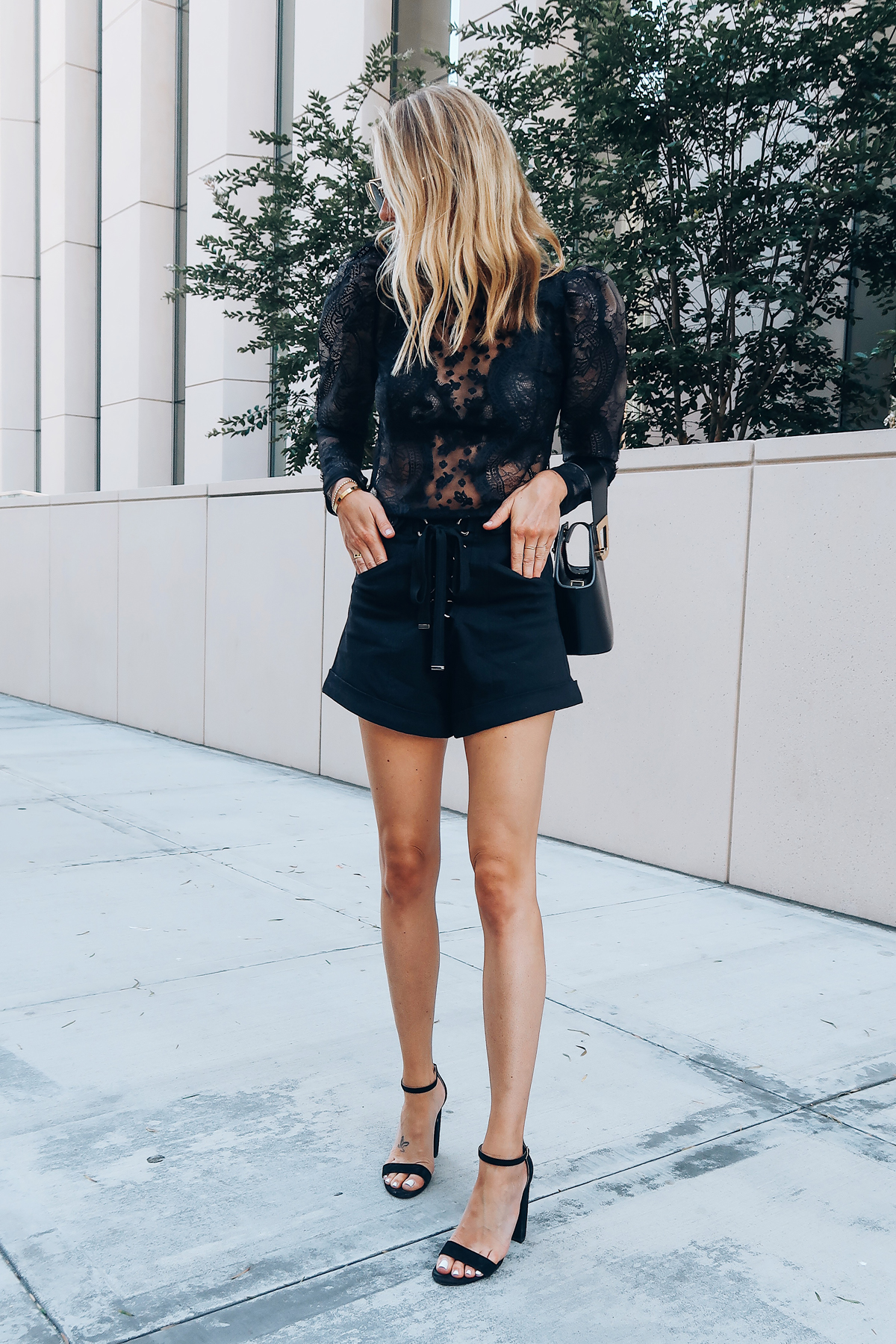 A special thank you to mytheresa.com for sponsoring this post. All thoughts and opinions are my own.