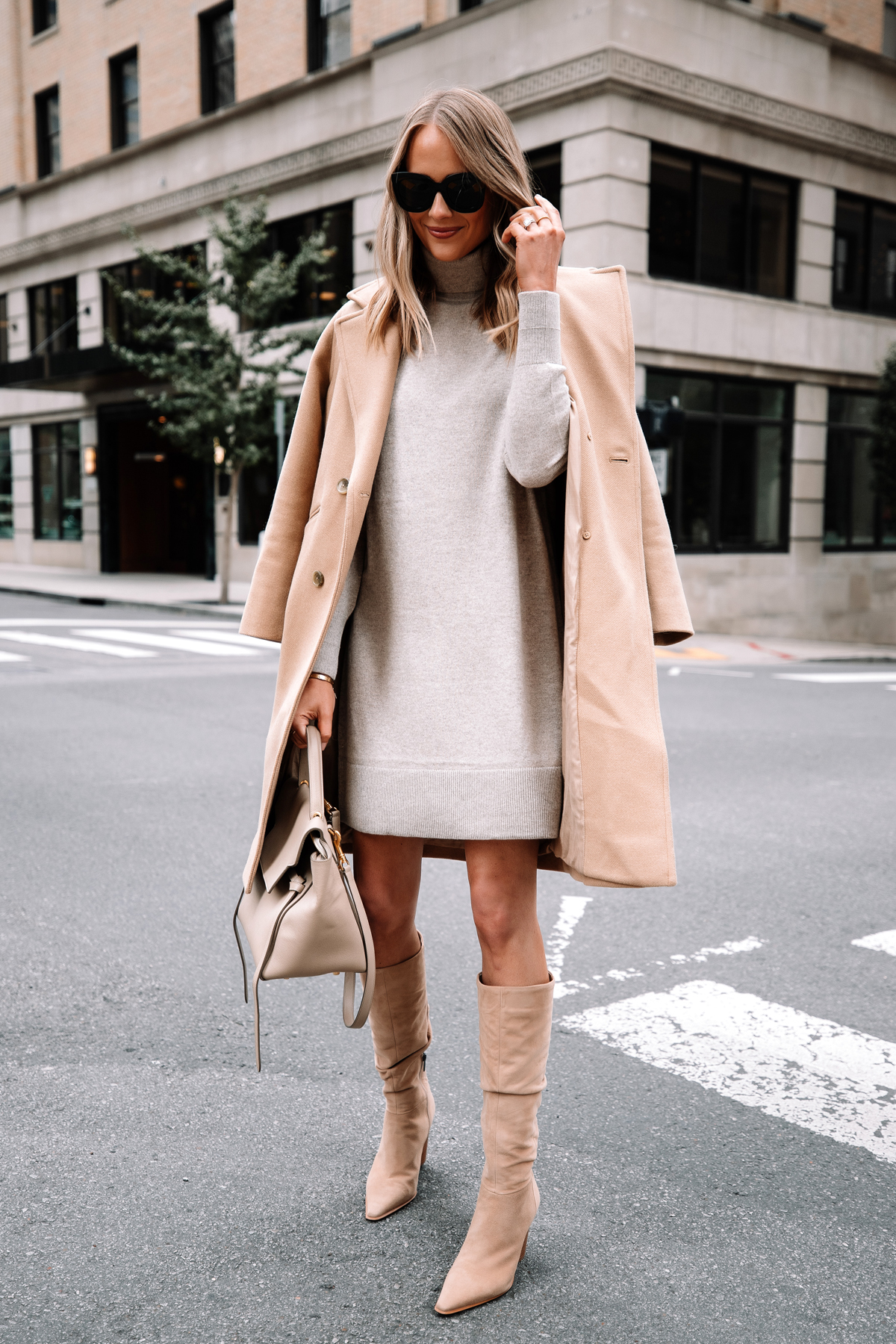 No fall and winter wardrobe is complete without the perfect sweater dress. You guys know I'm a jeans girl through and through, but come cold weather season, I love having a small selection of sweater dresses in my closet to choose from for a winter date night or business meeting. One of my favorite sweater dresses I've ever owned is this gorgeous cashmere one from Everlane.
I got this dress in black a while back and, after realizing how often I wear it/grab for it during the fall and winter, I decided I needed to buy its sister shade in Oatmeal. Of course, the cashmere fabric makes this particular sweater dress not only so incredibly soft, but also an elevated option. It's really the perfect marriage between your favorite cashmere sweater and your most flattering dress and, when paired with Everlane's camel wool coat and a fabulous pair of heeled boots, it's the perfect fancy yet cozy winter look! Wear it for date night, family photos, or small, holiday gatherings! You can even dress this gorgeous cashmere sweater dress down with some cute sneakers if you're going for a more casual look—it's that versatile.
Everlane has the classic basics every fall/winter wardrobe needs. Treat yourself to this dress first, and make sure to check out their new arrivals for some great cozy sweaters, too!
More Everlane outfits here!
Everlane Fall Essentials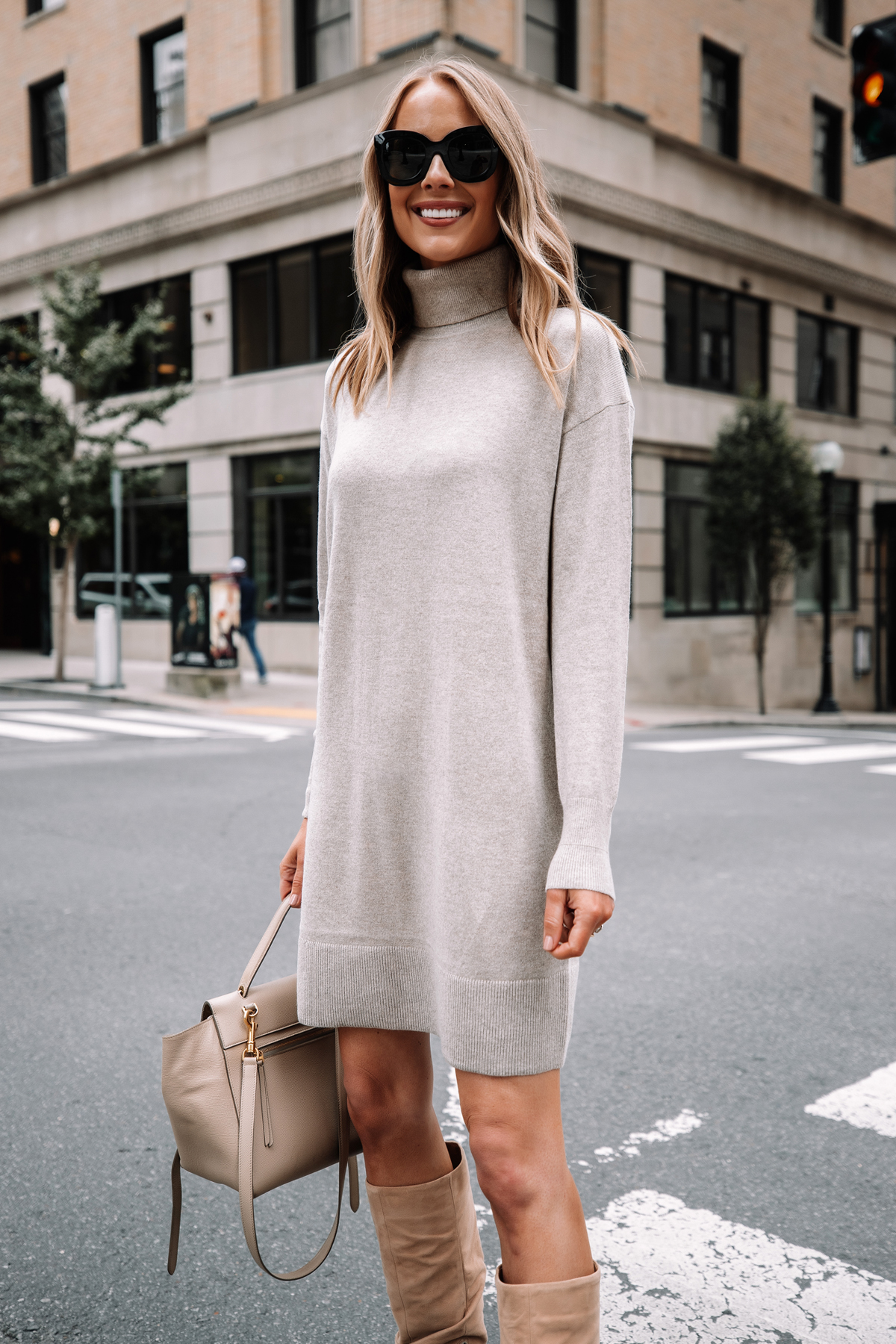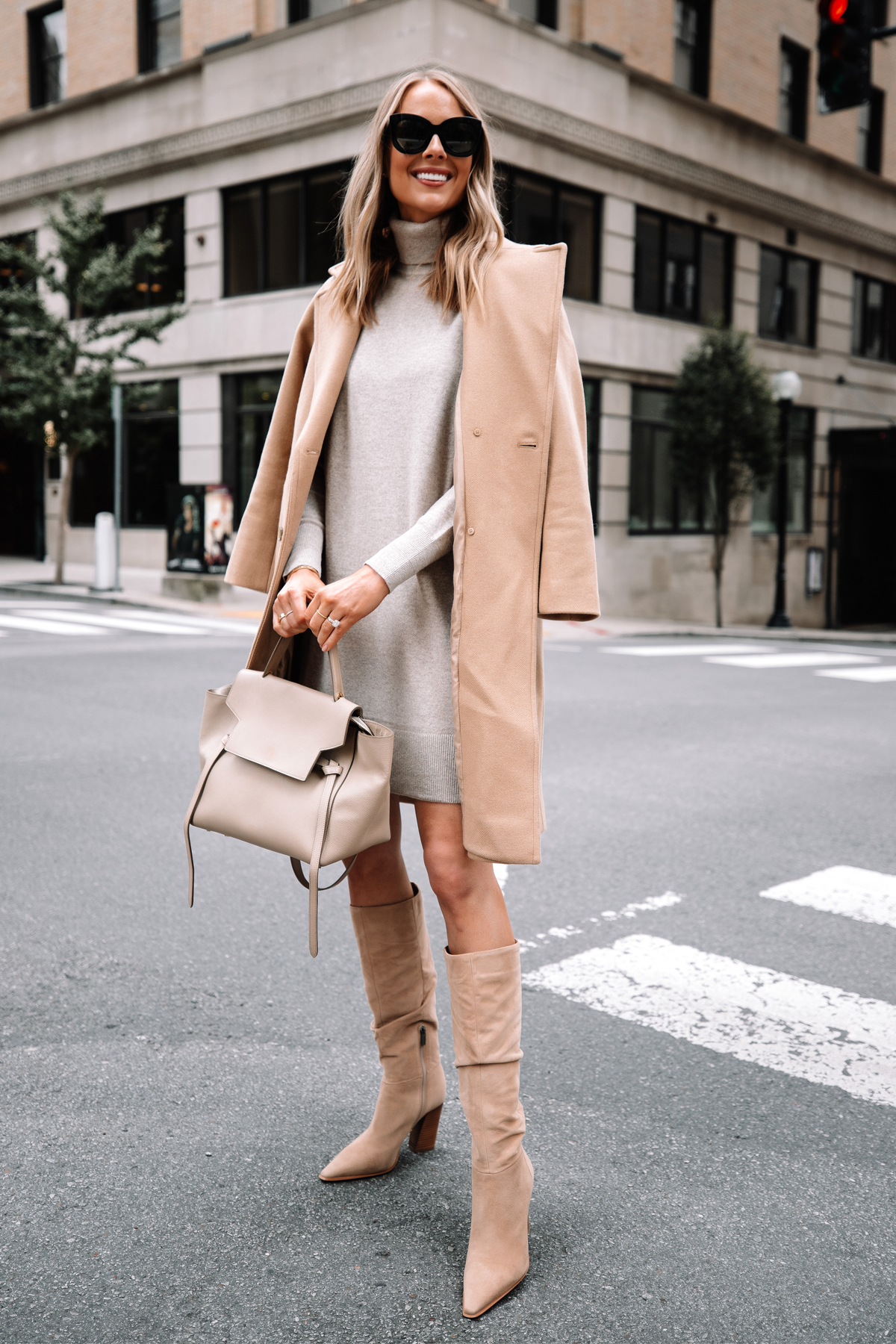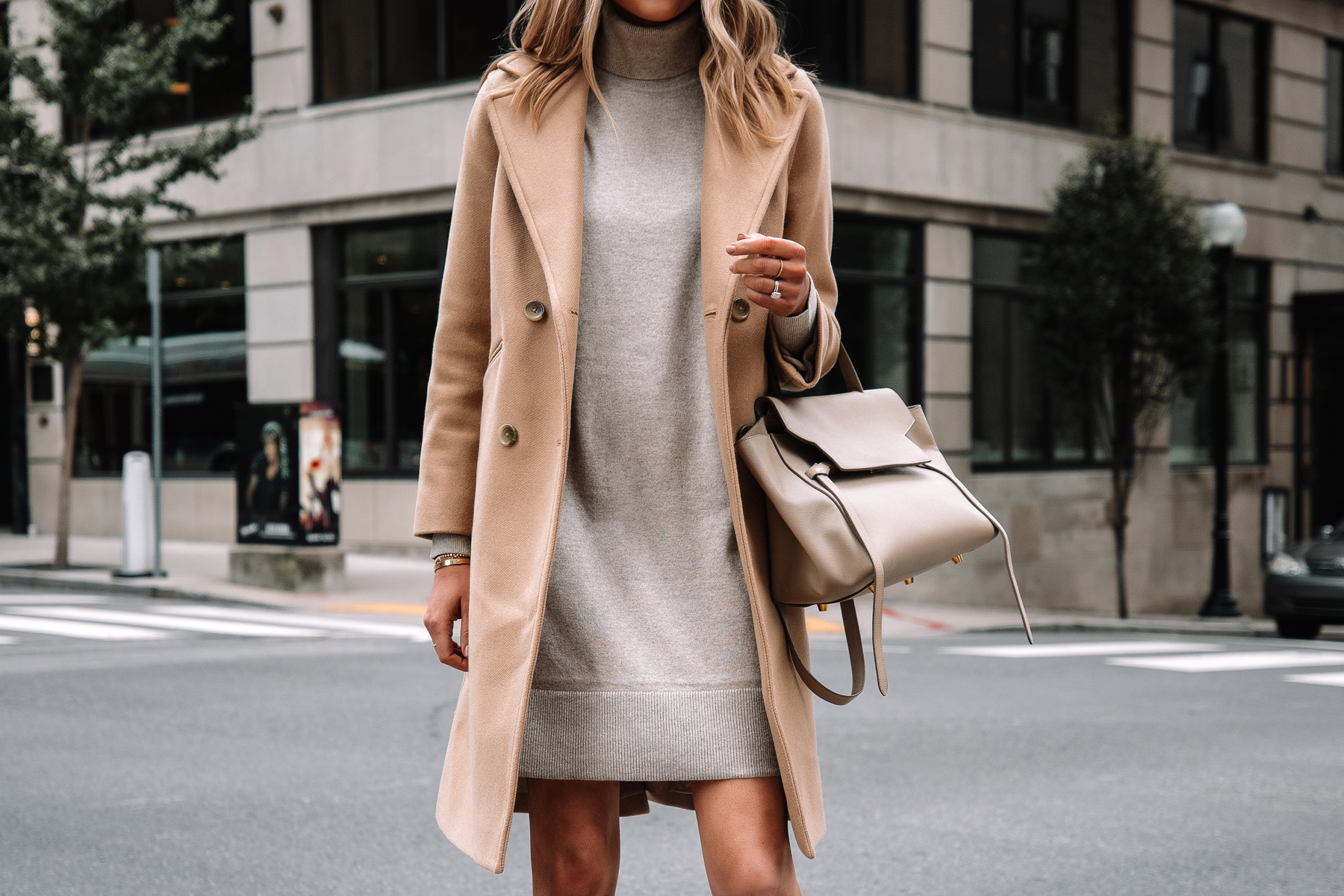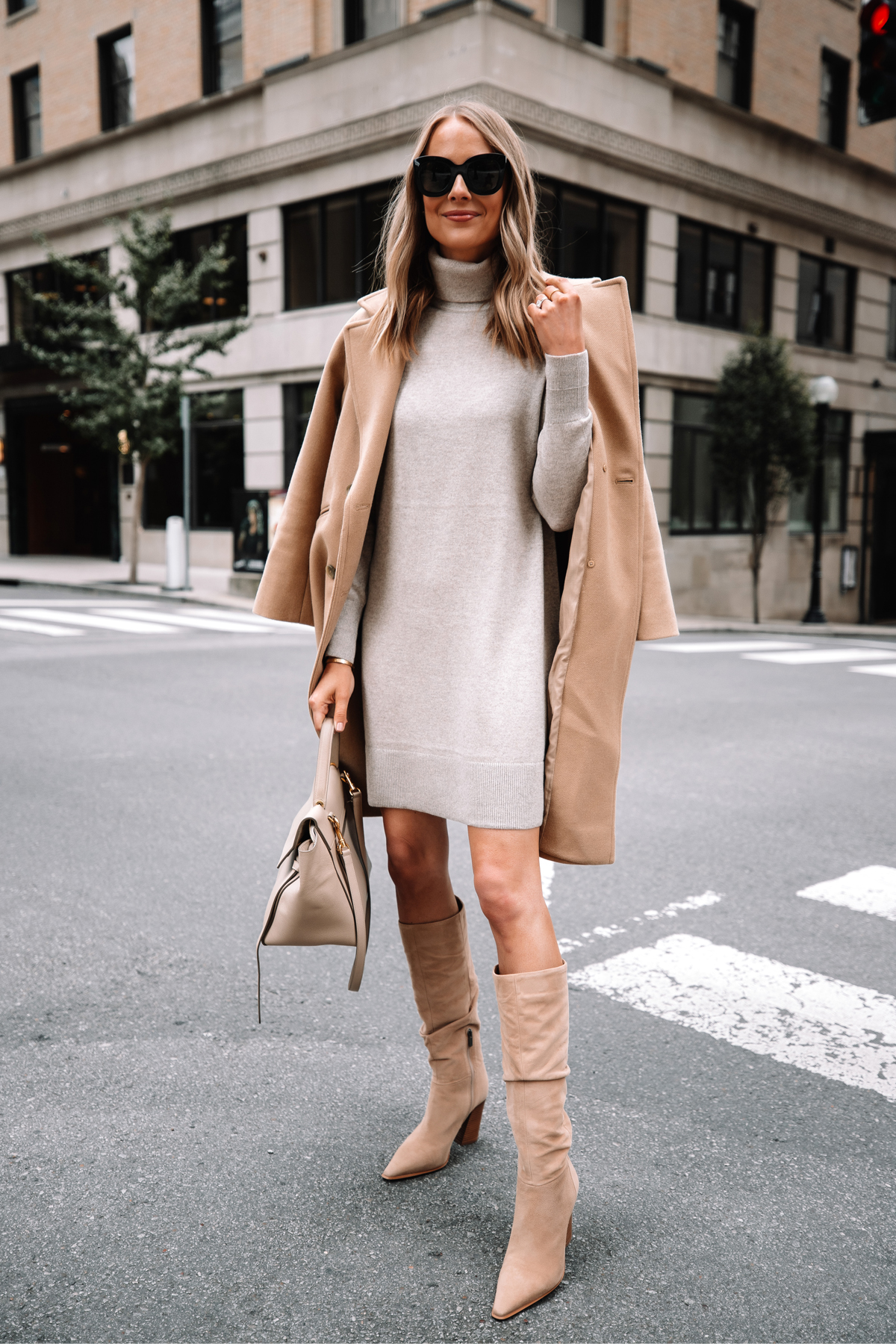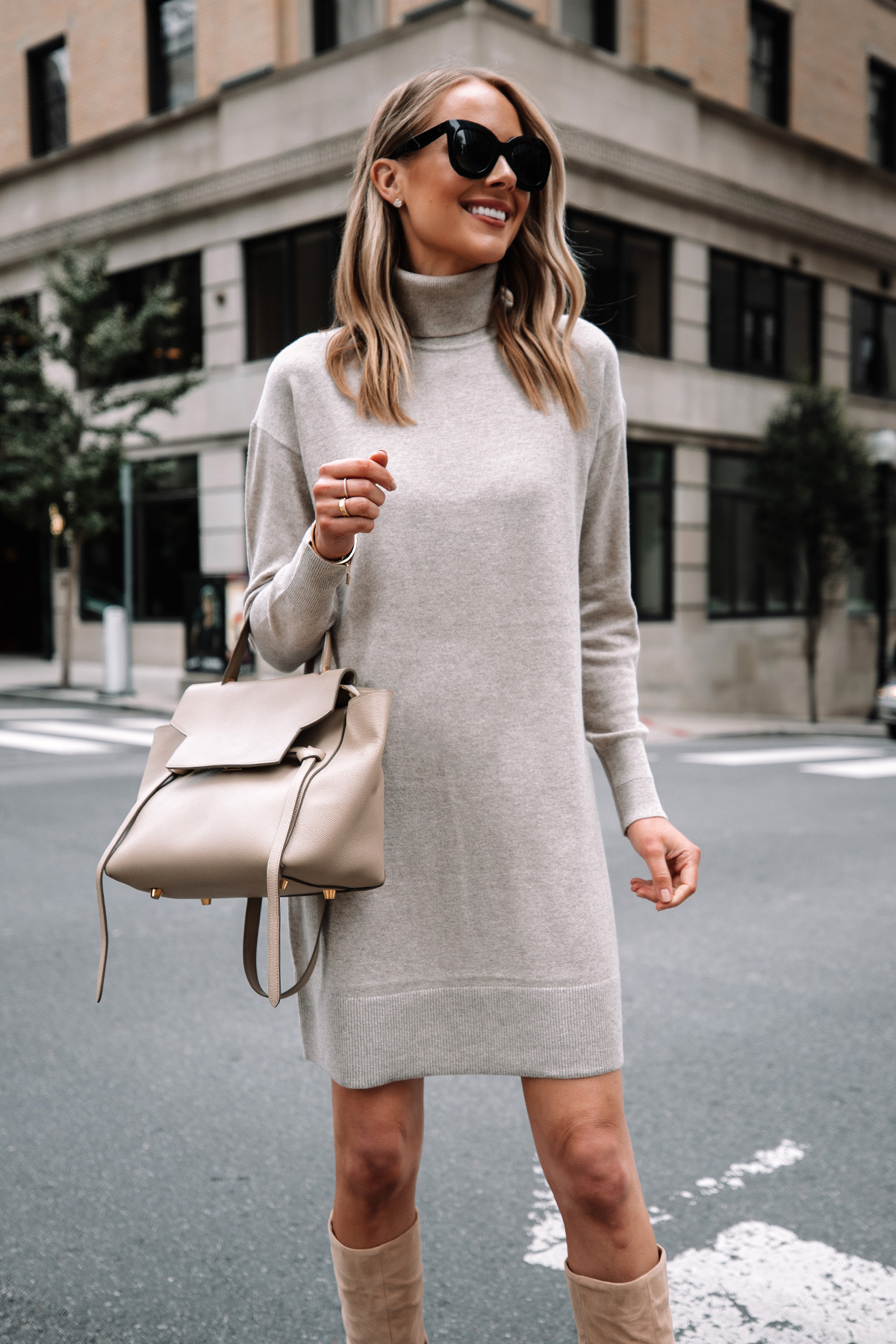 A special thank you to Everlane for sponsoring this post. All thoughts and opinions are my own.
This post may contain affiliate links, meaning when you click the links and make a purchase, we receive a commission.