It's been a little over a month since I shared my last Target haul with you guys, and we all know that a month away from Target means there's all new product to be browsed and bought, so I felt it was time for another haul! Grab your coffee (or wine, depending on what time you're reading this) and get ready to shop under $50* cozy home and lounge items that you may not need, but you're definitely going to want to add to cart immediately.
*All under $50 except duvet cover
Target Fashion & Apparel
Pajama Top & Pajama Shorts: This set is not only adorable but so cute and so affordable! I wanted to get both colors, but settled on just the clay (sort of a blush tone) for now. I have a feeling I'll be wearing them every night this week!
Relaxed fit; wearing a small in top/shorts.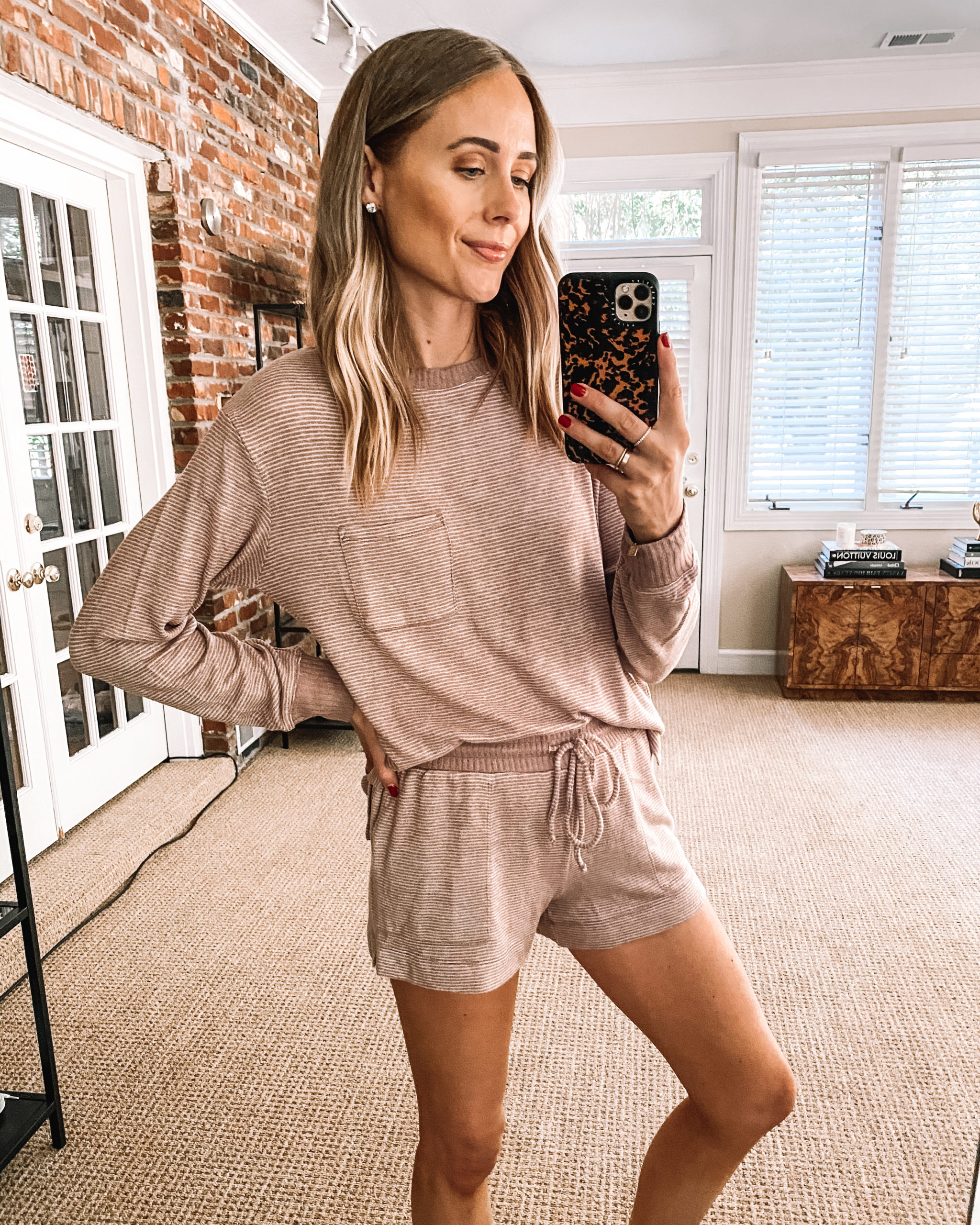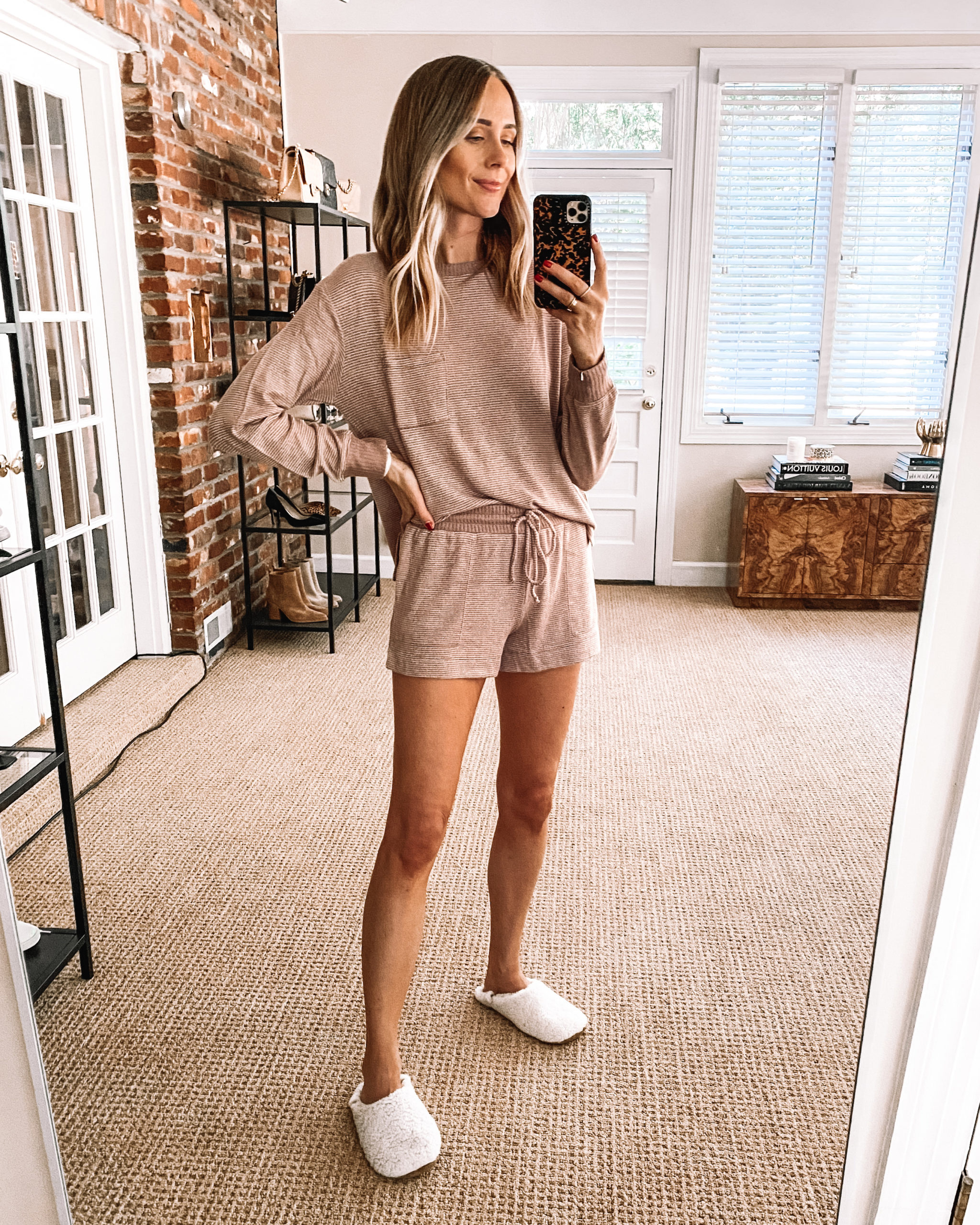 Lounge Hoodie: I got this in the dark grey (charcoal), and OMGosh—it's just so great. Perfect with leggings and slippers for lounging at home, and can easily transition into a casual errand-running look with a denim jacket, leggings, and sneakers!
Fits true to size; wearing an xs.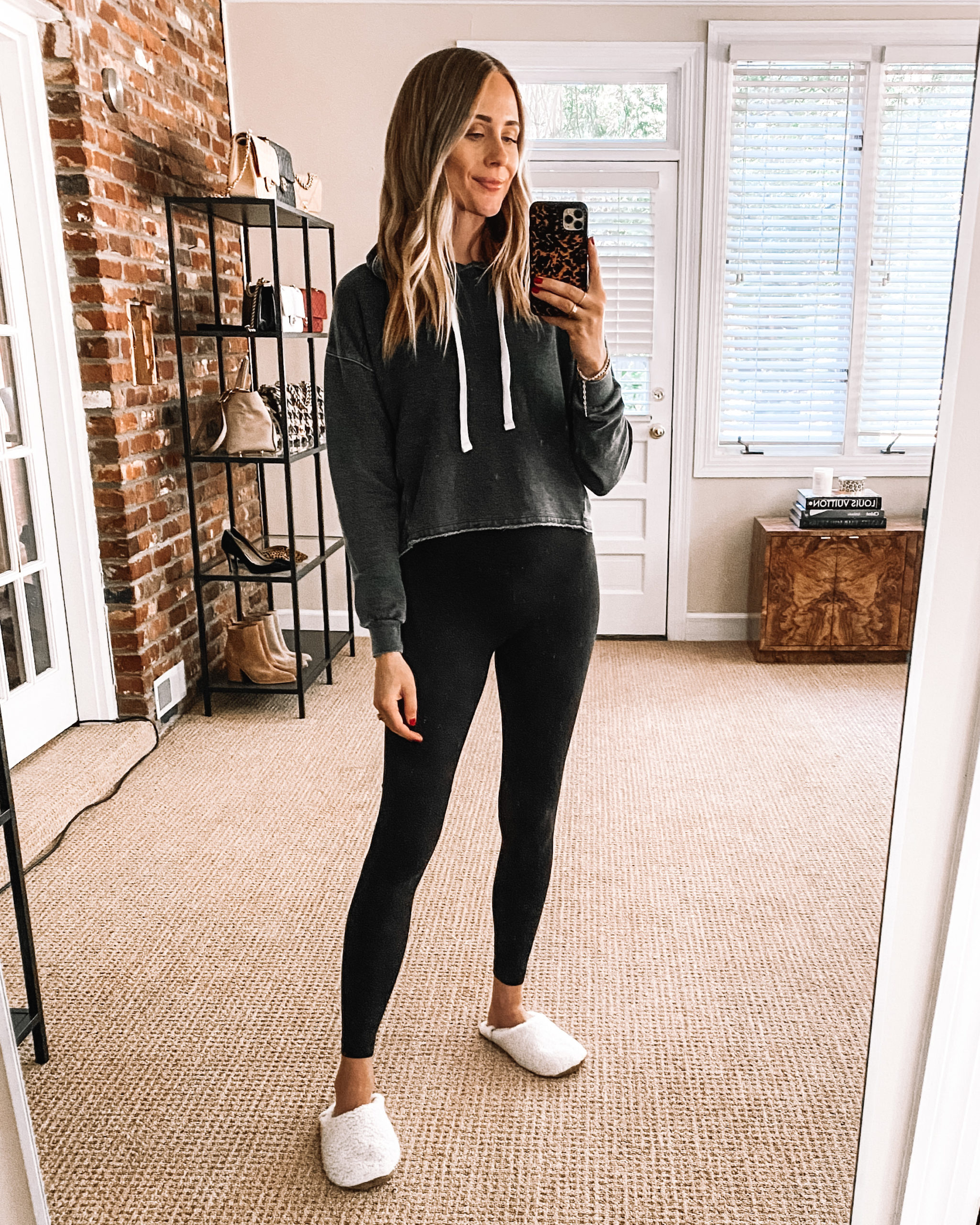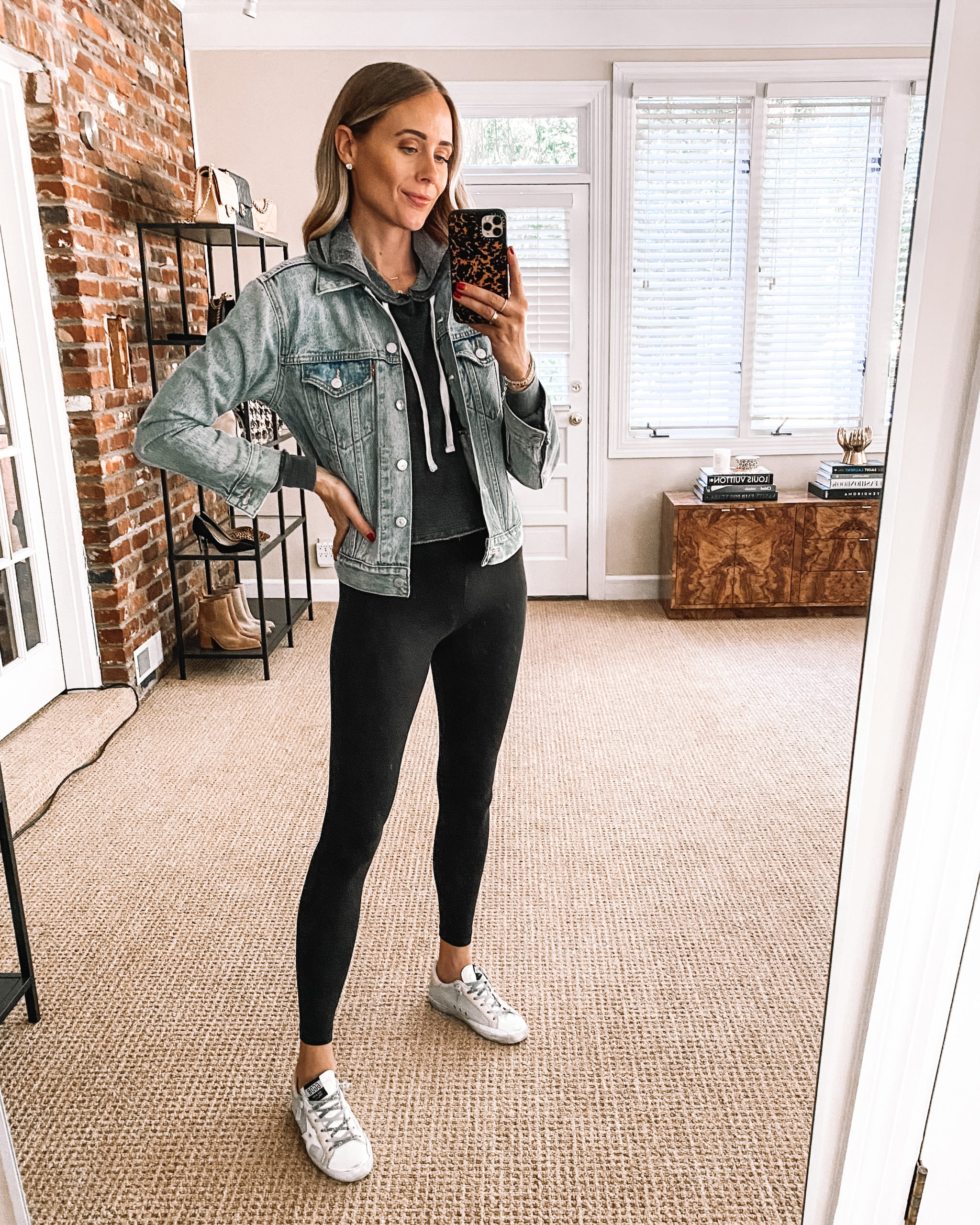 Puff Sleeve Dress: It's a dress and it has puff sleeves. Of course I was going to grab it in black and white! Plus, it's under $30 and a great seasonal transition dress. 
Fit is oversized; wearing size xs.
T-shirt Dress: I can't say no to a t-shirt dress, especially one that's $15?! So easy, so effortless, and looks great with sandals, sneakers, jackets, or sweaters!
Relaxed fit; wearing size small.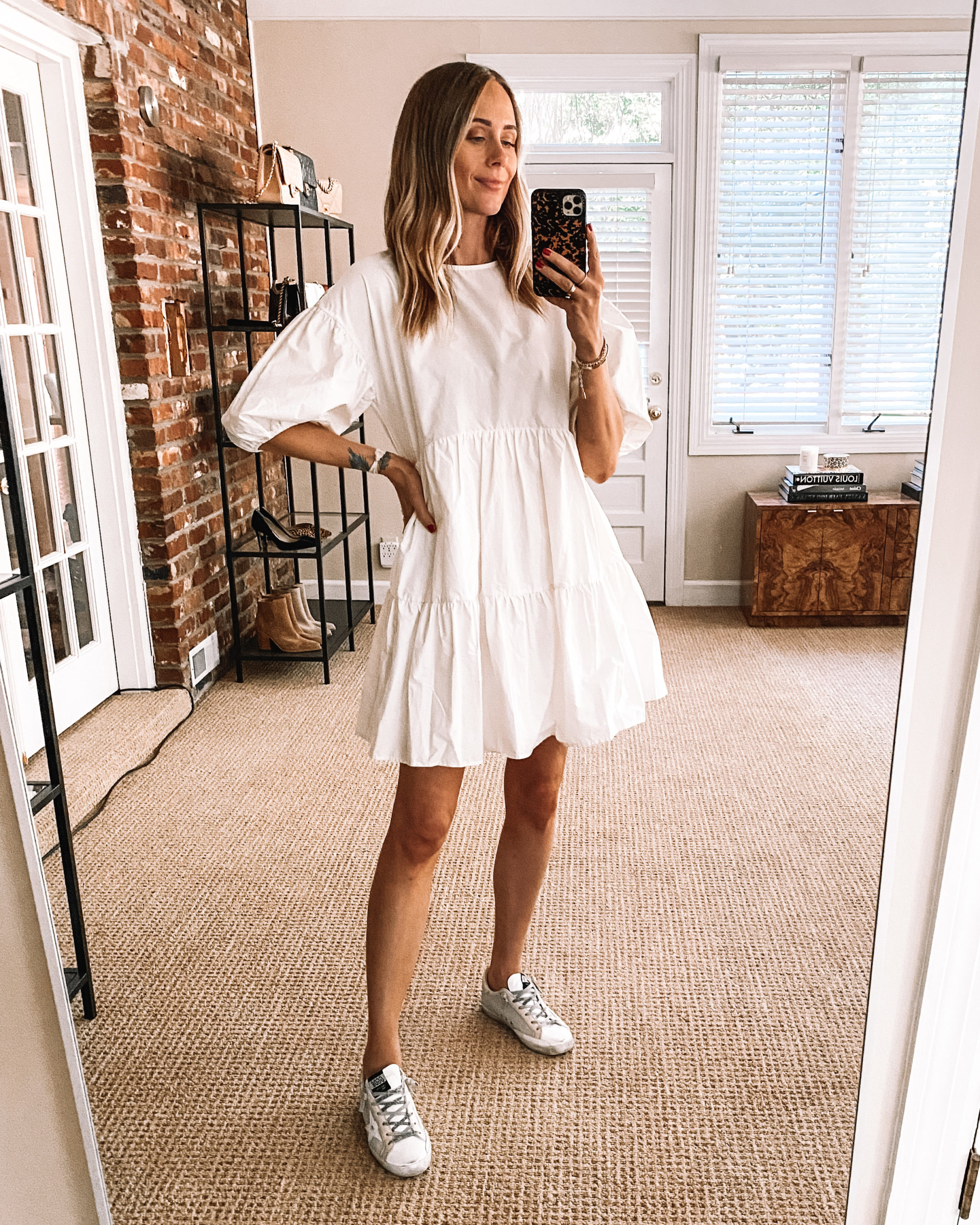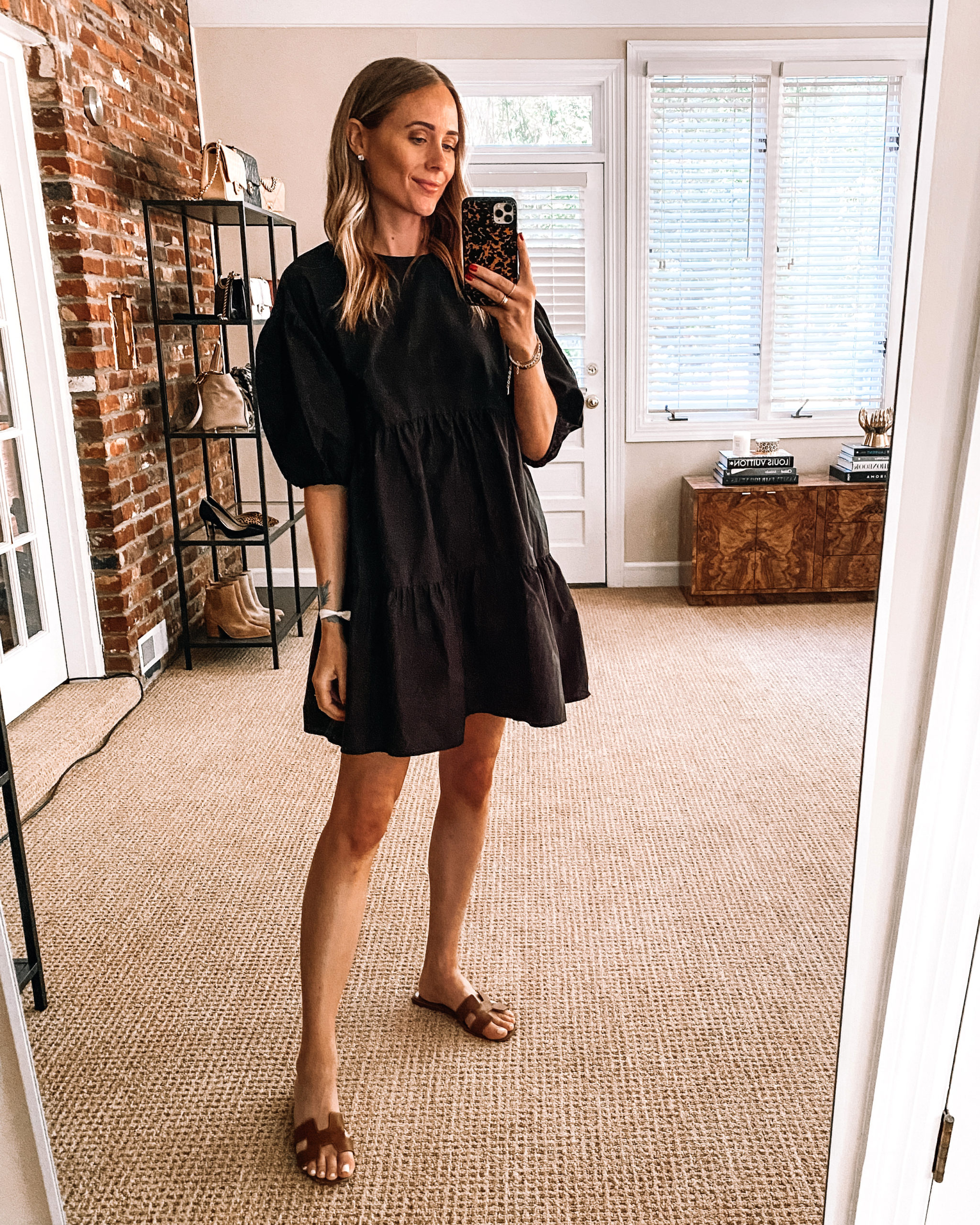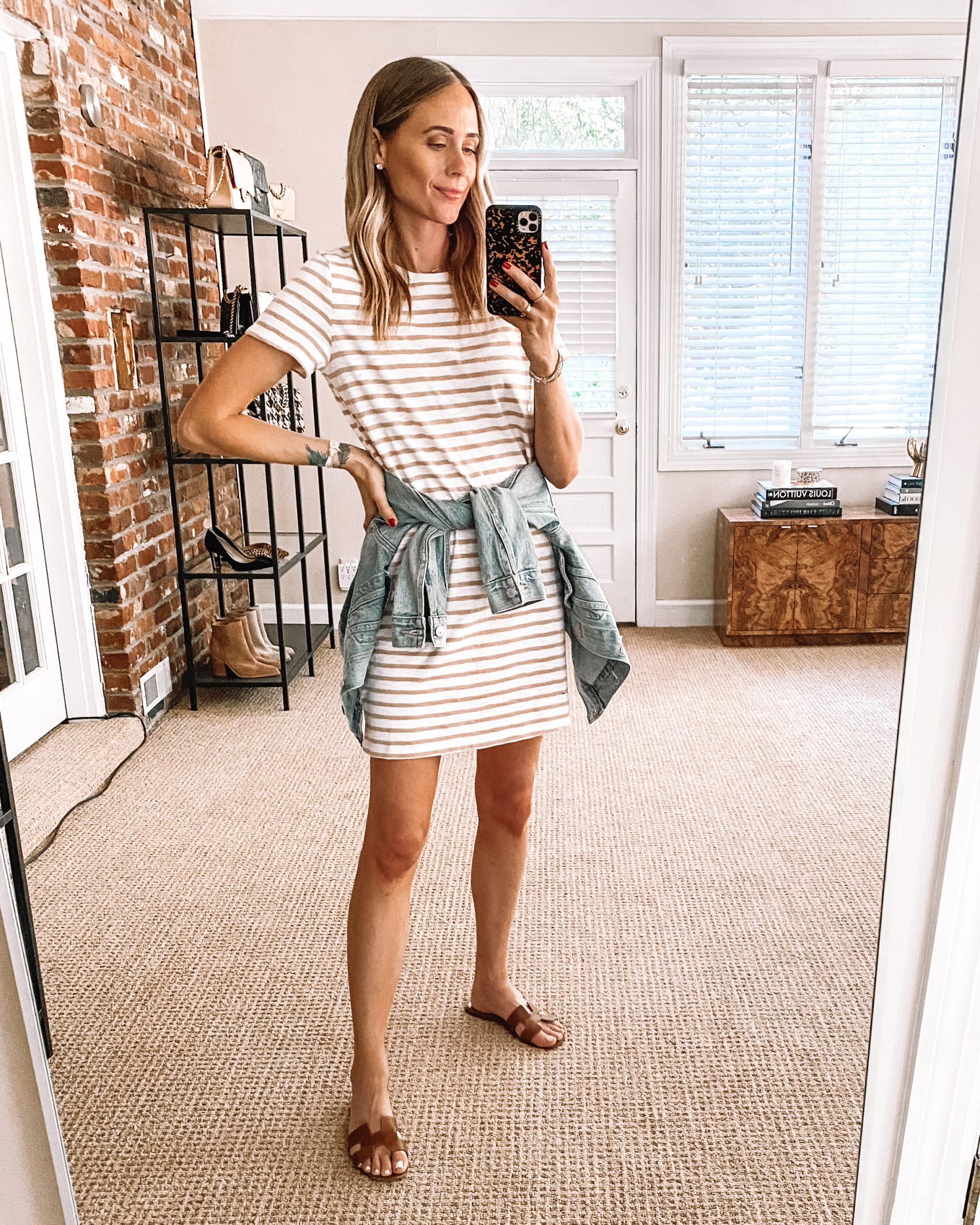 Long Cardigan: If you weren't able to get your hands on the Topshop NSALE cardigan, this $25 one from Target is a great alternative! Although it's not as oversized, it's still a long, comfy cardigan that looks great with just a cami, destructed jeans, and some sandals.
Fit is true to size; wearing size small.
Long Sleeve Sweatshirt: A $20 pullover, crew neck sweater this soft and cute? Sign me up. Obviously, you can wear this as cozy loungewear, but I paired it with some jeans and sandals to show how versatile it is. This is a perfect look for a drive-in movie when it's a bit chilly at night.
Fit is true to size; wearing size small.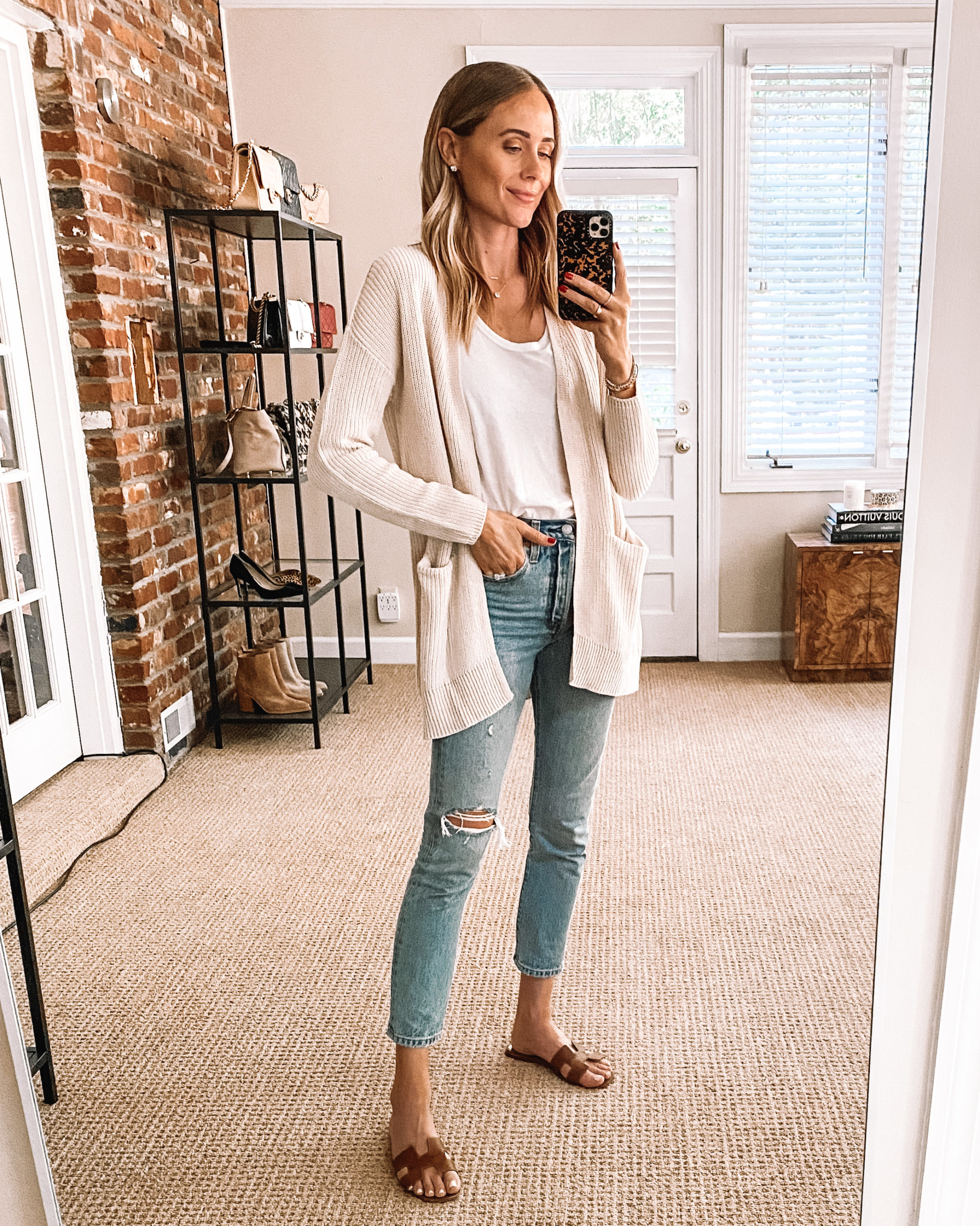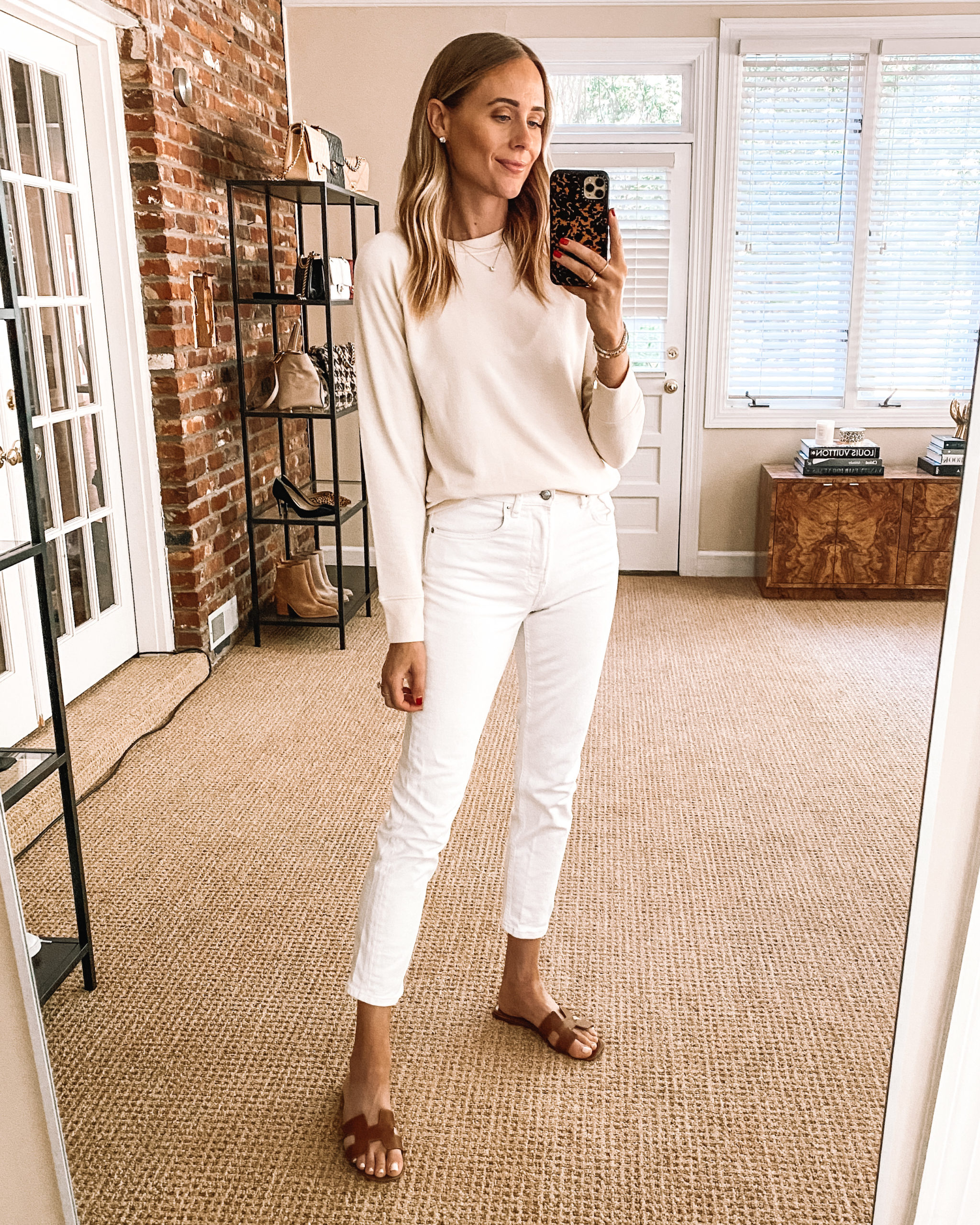 V Neck T-shirt: The crew neck's cousin, but with a plunge. It's also $8 and has a slight slub detail to it which makes it stand out. I just can't believe how cheap these tees are and how well they fit!
Fit is true to size; wearing an xs.
Crew Neck T-shirt: It's an $8 tee. What's there to think about?! I love the light brown color (it really reads as blush in person) and can't wait to pair it with everything. 
Fit is true to size; wearing size small.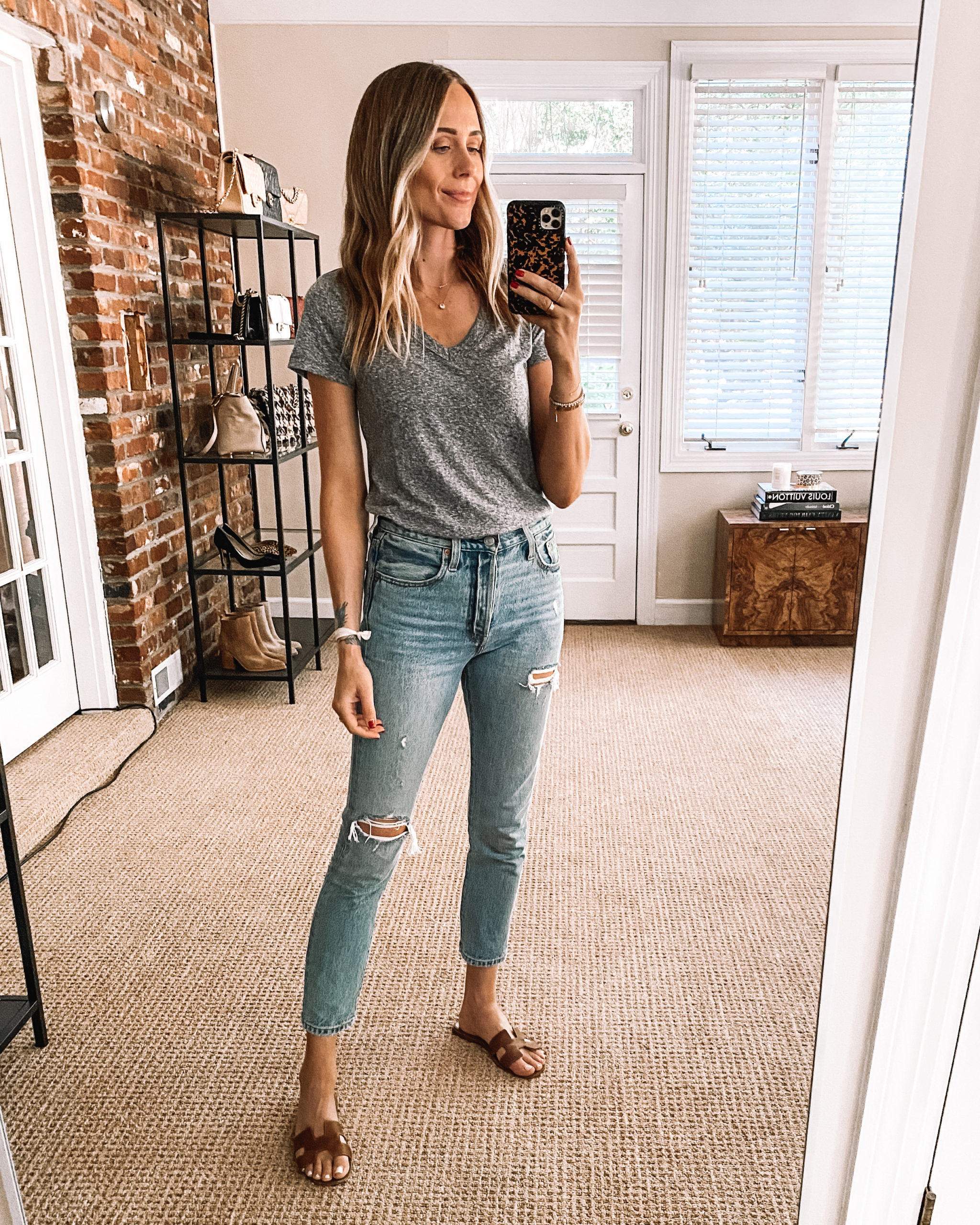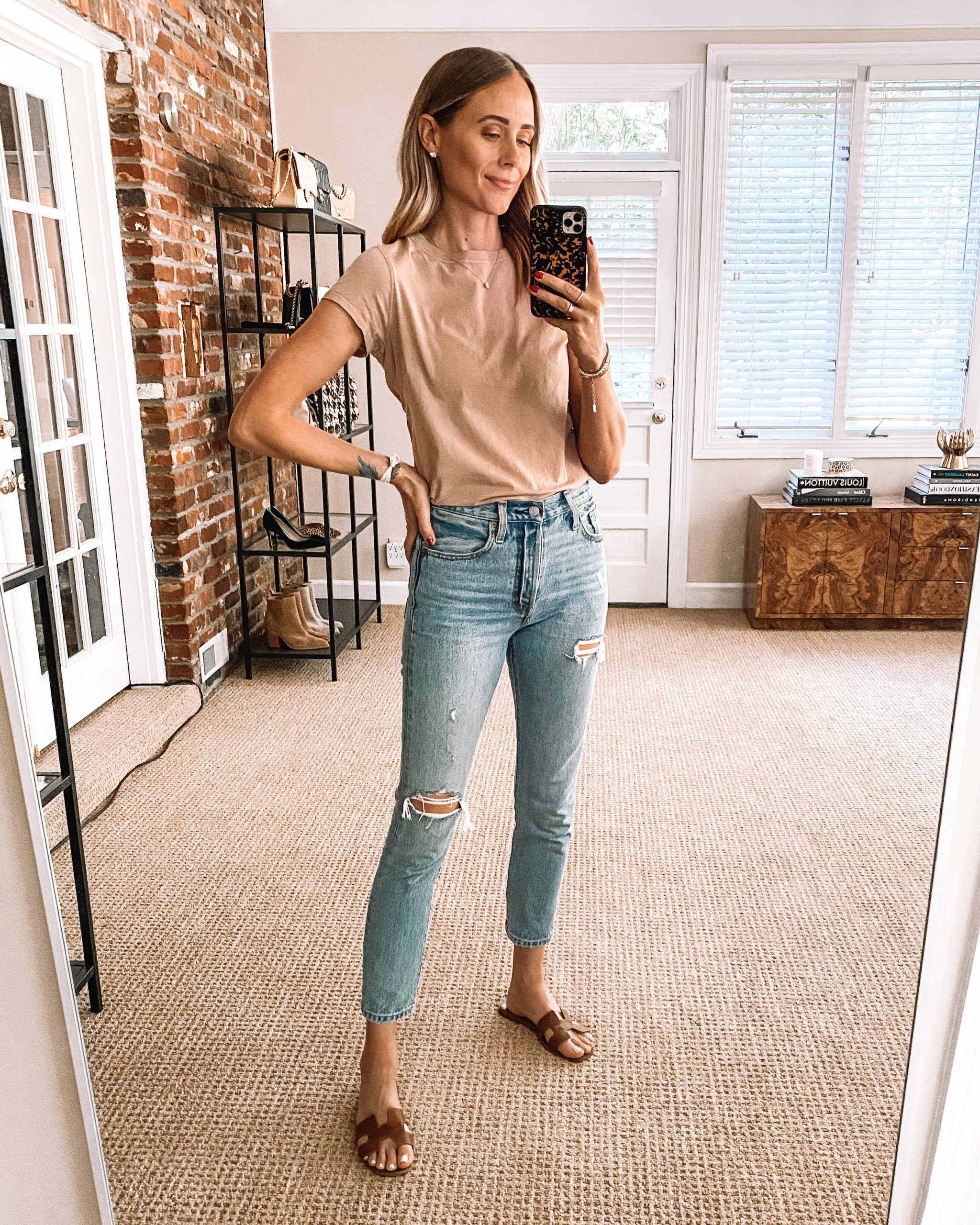 Target Home Products & Interior Decor
Magnolia Dish Soap: These dish soaps from Magnolia both smell so good, I couldn't decide on one so I got both! Juniper offers a more earthy smell while the pomelo is brighter and both are equally amazing. 
Moleskine Weekly Planner: This is my all-time favorite planner. It's so big, with lots of room to write plans, meetings, notes, etc. Plus one side offers the individual days of the week while the one is lined like a notebook for thoughts and ideas that cross my mind.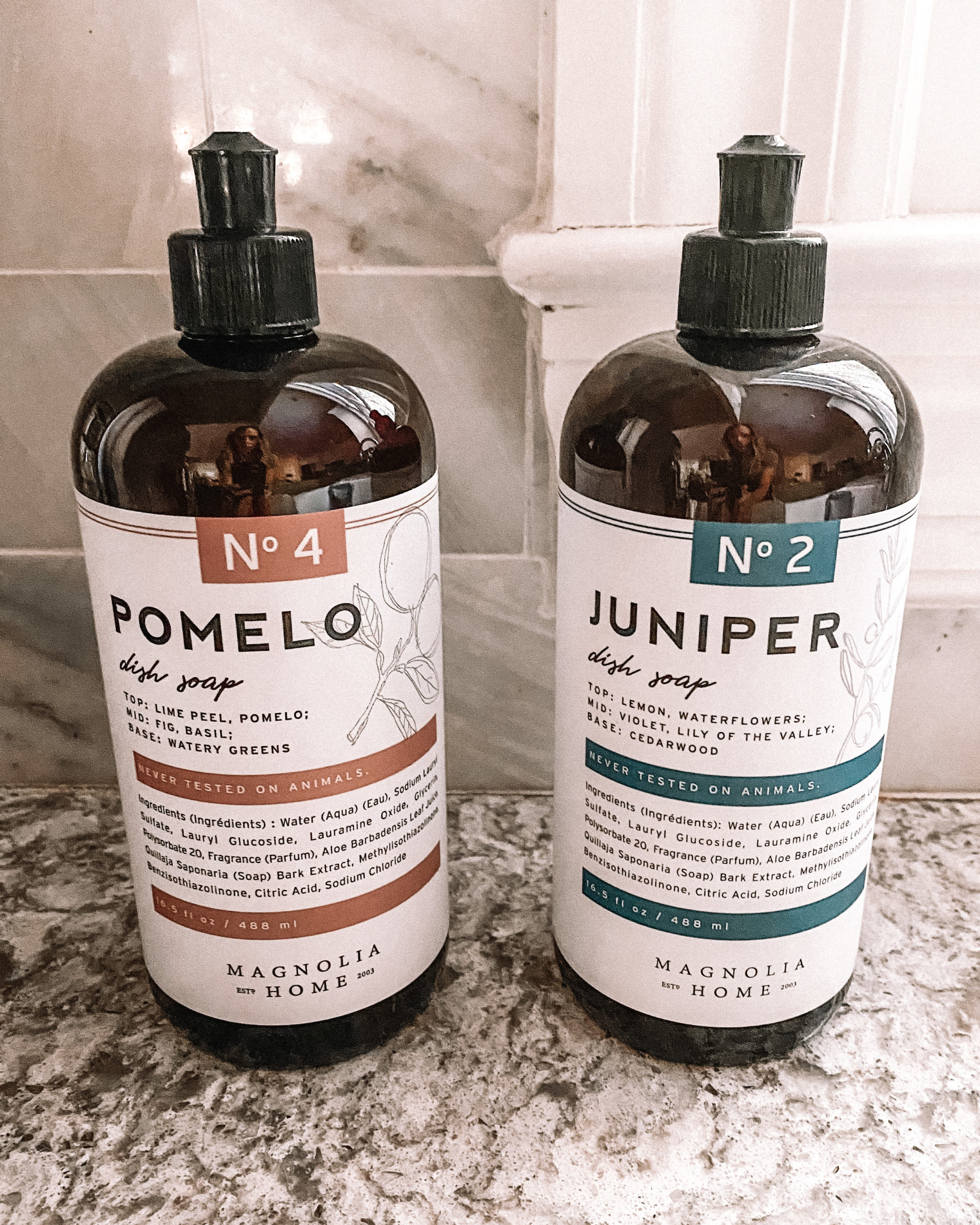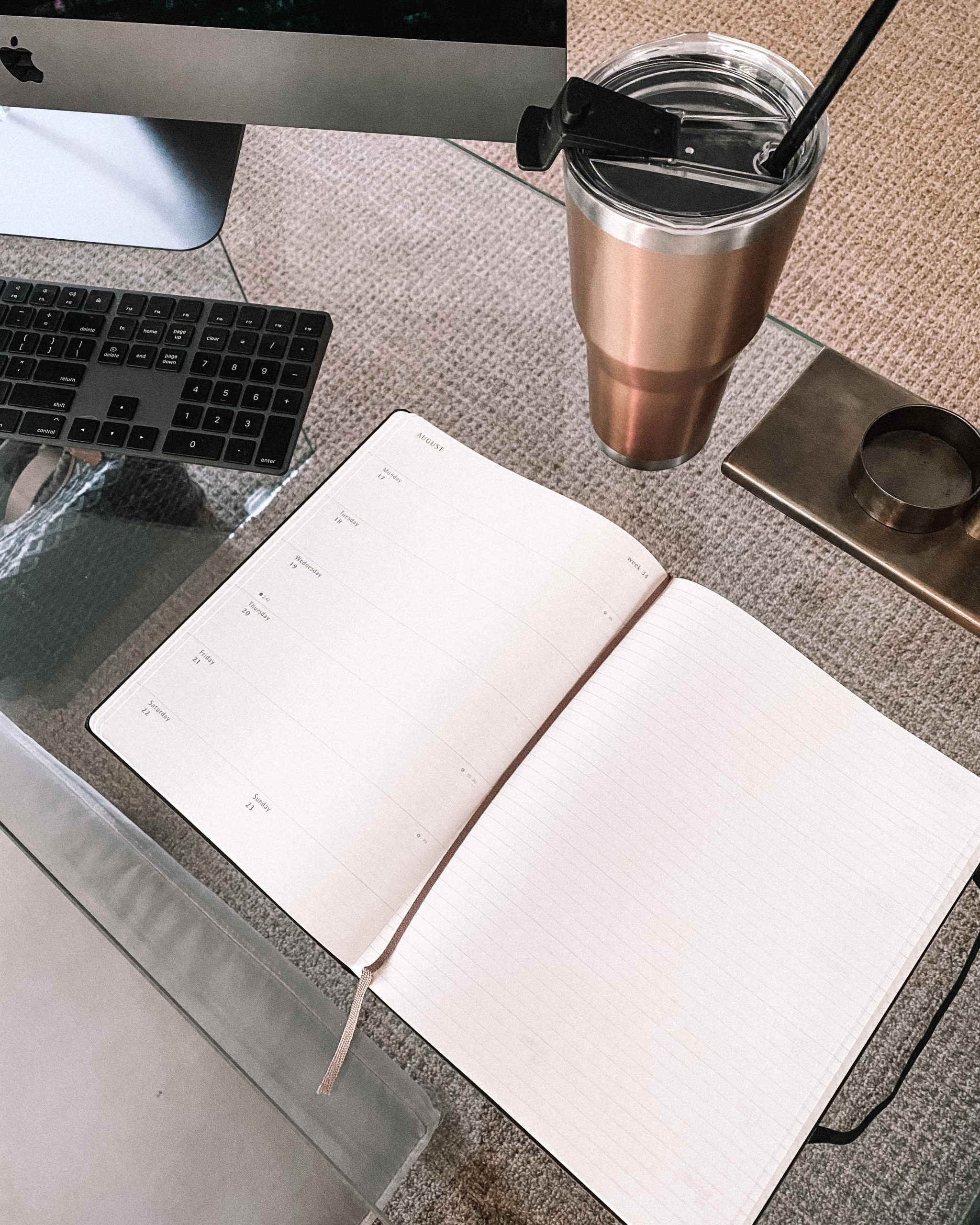 Noir Candle: Oud Wood is one of my favorite scents, so this candle was a no-brainer and will definitely be my office candle. It's musk-scented with a bright hint of citrus mixed in with notes of leather, spices, and amber. Plus, I love the low profile and all black container!
Vetiver + Cedarwood Candle: I'm on a candle kick with Target lately, and this Vetiver and Cedarwood had me at first sniff. I love any candle with bergamot—it always gives it that warm, woodsy scent that's just so comforting. I think I'll make it either a bedroom or living room candle!
Duvet Cover: I love this waffle weave duvet cover so much. Threshold can do no wrong! It adds a bit of texture to our current bedding and has relaxed, spa-like vibes which is never a bad thing in the bedroom. Can't wait to cozy up in it!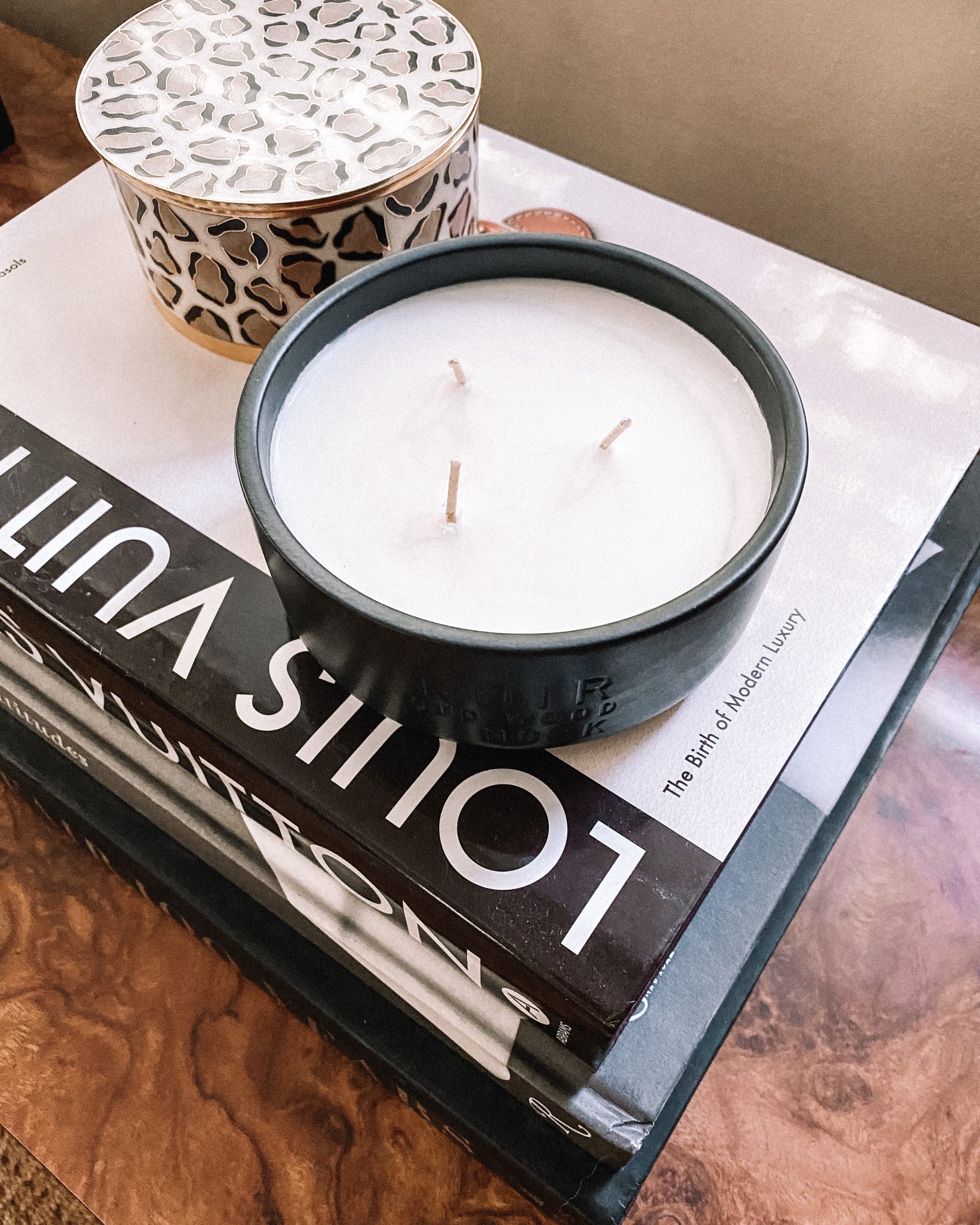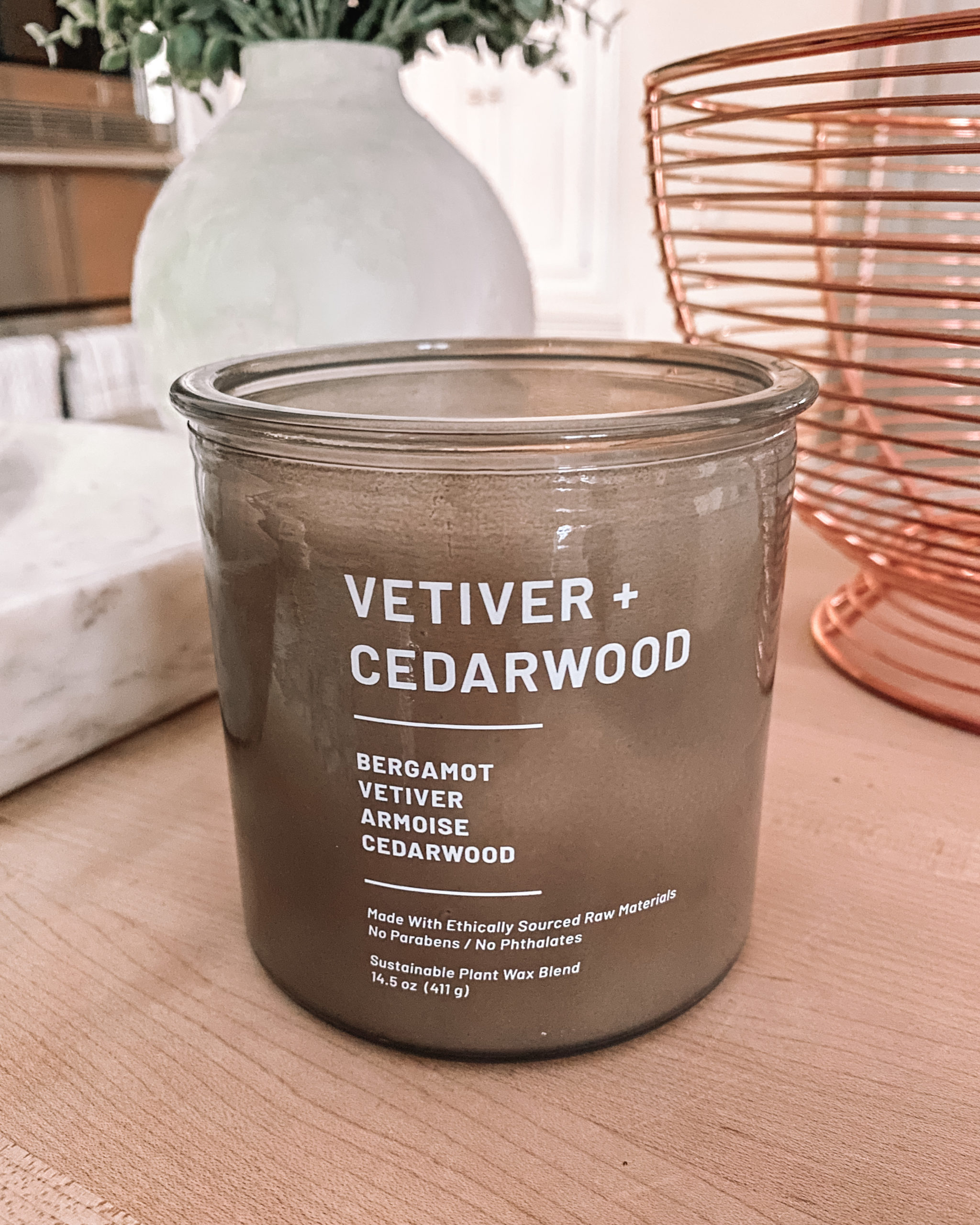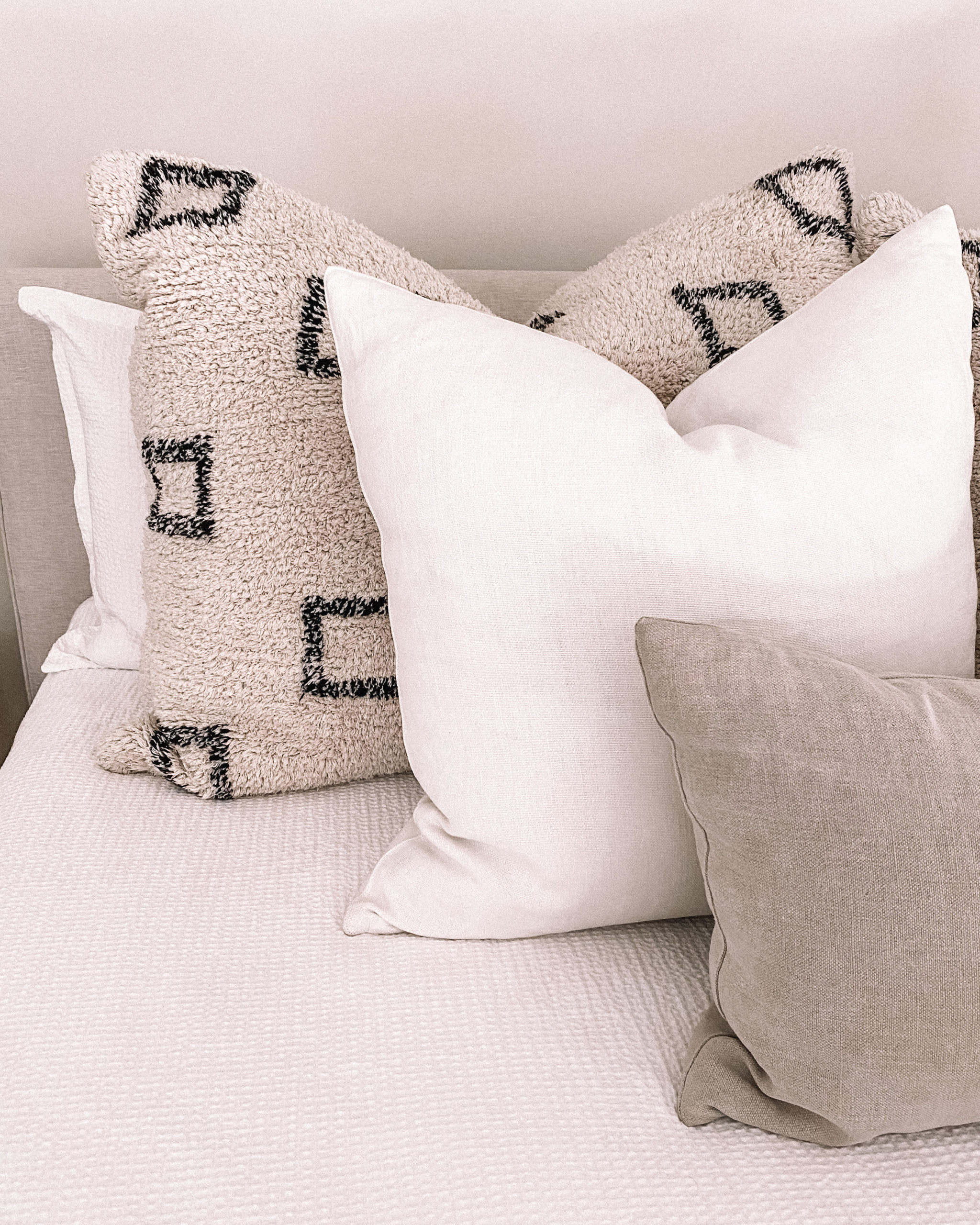 Favorite Target Haul Finds
This post may contain affiliate links, meaning when you click the links and make a purchase, we receive a commission.