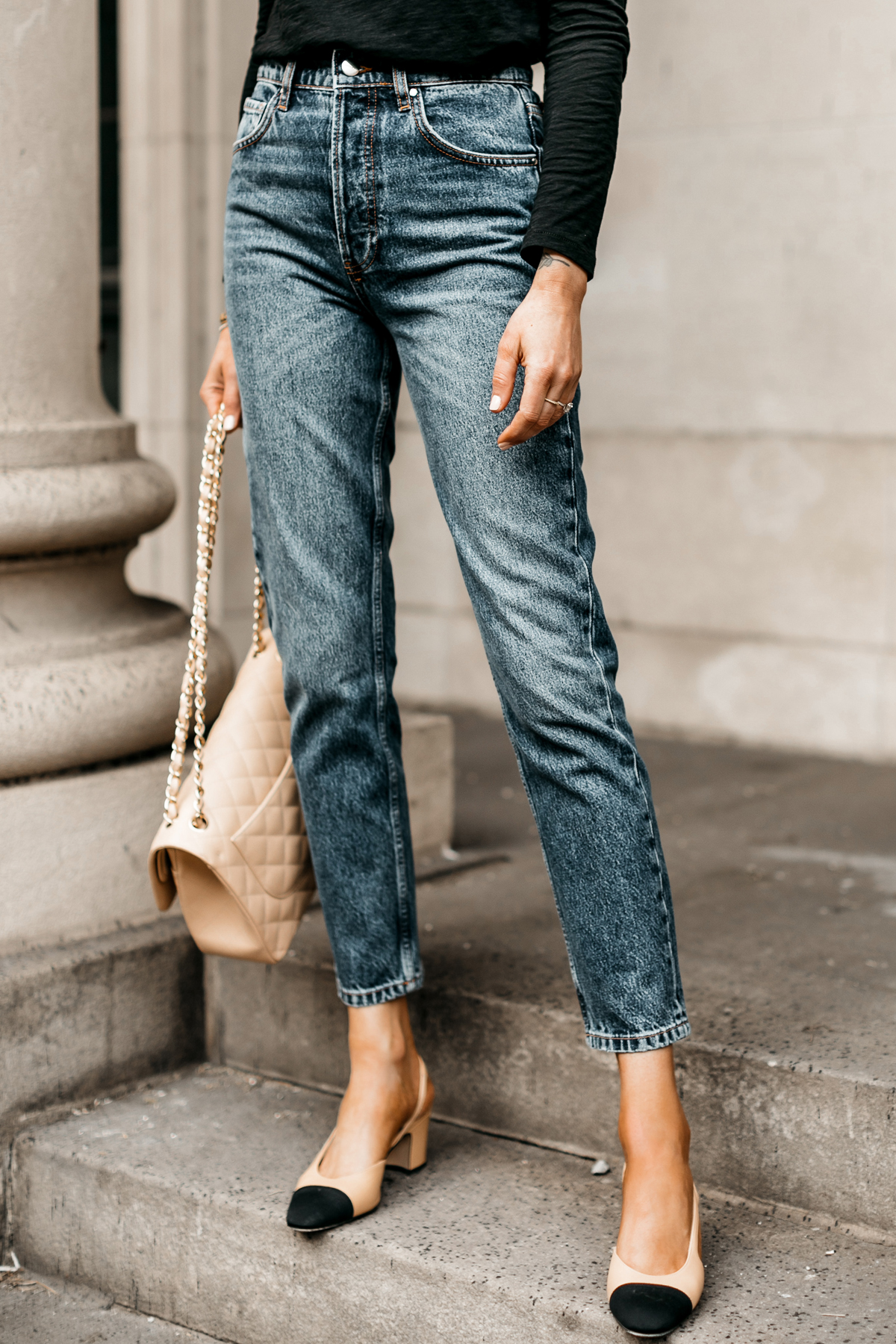 I know it's only Tuesday, but a girl can dream about the upcoming weekend this early in the week, right?! I've been posting a lot about spring dresses lately because they're the easiest thing to throw on as the weather changes, but I will always be a jeans and a t-shirt girl at heart. That said, I wanted to share a stylish weekend outfit that you can always fall back on because it's so classic.
Did you know Anine Bing makes jeans?! And, of course, they're perfect. These are the Anine Bing Sonya jeans—a high-waisted, slim leg jean that look good with literally everything. I've found that most Anine Bing jeans fit true to size, but I've also read reviews from some people who say they run a bit smaller. In this case, they run small and I ended up sizing up. Regardless, the denim quality is incredible, which makes them worth their designer jeans price! The wash itself is the perfect classic blue, too.
I wore these classic jeans with one of my favorite Madewell tees, the Whisper Cotton Rib-Crewneck long sleeve. Of course, I also own it in black and white. To tie this weekend outfit idea together, I paired it with my Chanel slingbacks (similar here) for a classic and comfortable look (yes, the Chanel slingbacks are SO comfortable). All in all, this look is minimal and classic, making it an instant repeat outfit. 
Order it all today so you're ready for the weekend with a surefire look you'll love!
Weekend Style