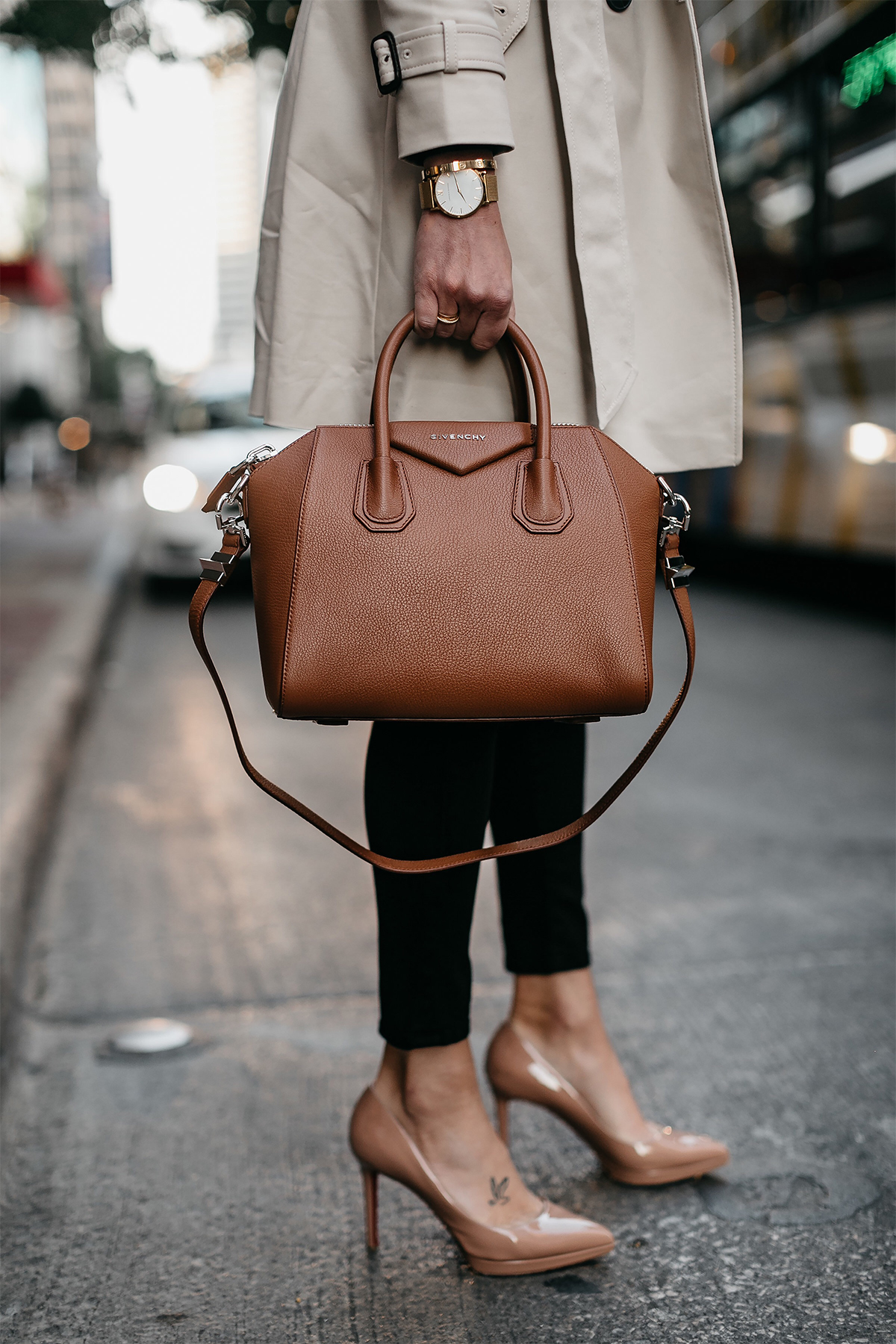 This season, my trench coat has been one of my absolute favorite additions to my wardrobe. Truth be told, I wanted to splurge on the iconic Burberry trench. Truly, I had been waiting years for the right moment and mood to strike. I had decided long ago that that classic trench coat would be my first. However, that all changed this season because of Club Monaco.
One day, as I was browsing their fall collection, I laid eyes on this trench. I excitedly tried it on and was sold. Not only does it look incredible, but it also cost a fraction of my idealized Burberry one. Truly, finding this coat was a reminder that a big splurge, while fun, isn't always necessary!
So, the other week, I styled this very coat for a more casual look (here). However, I wanted to show you all its versatility today by dressing it up a bit. Black on black is my go-to and, when paired with nude accessories, is a smart, chic, fancy look all in one. Therefore, I paired this coat with black jeans, a black sweater, and nude pumps to create a sophisticated city look that transitions seamlessly from day to night.
All that said, I'm so happy I didn't splurge. This Club Monaco find was worth the wait! Truly, if you're in the market for a classic trench coat, the fit and price is right with this one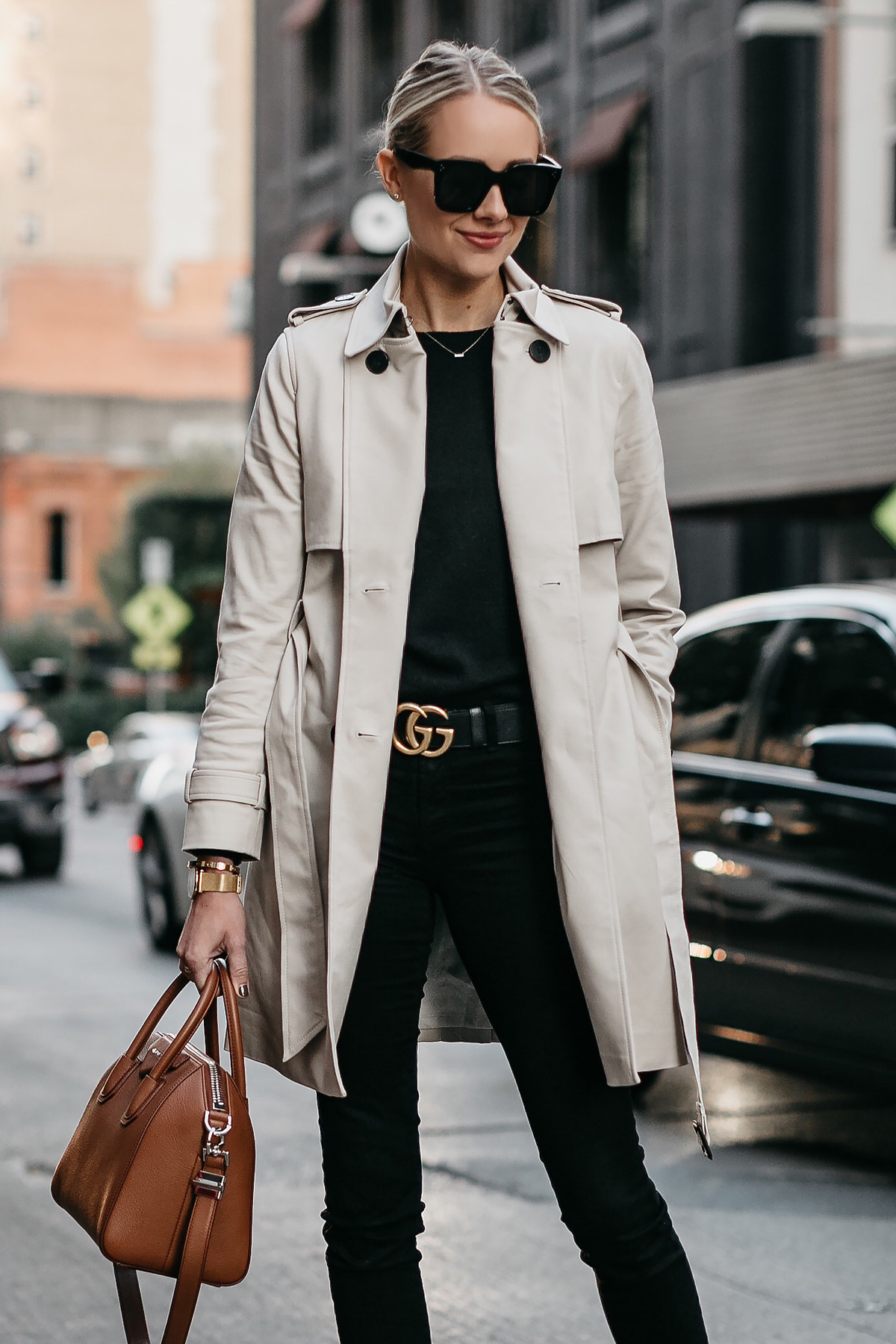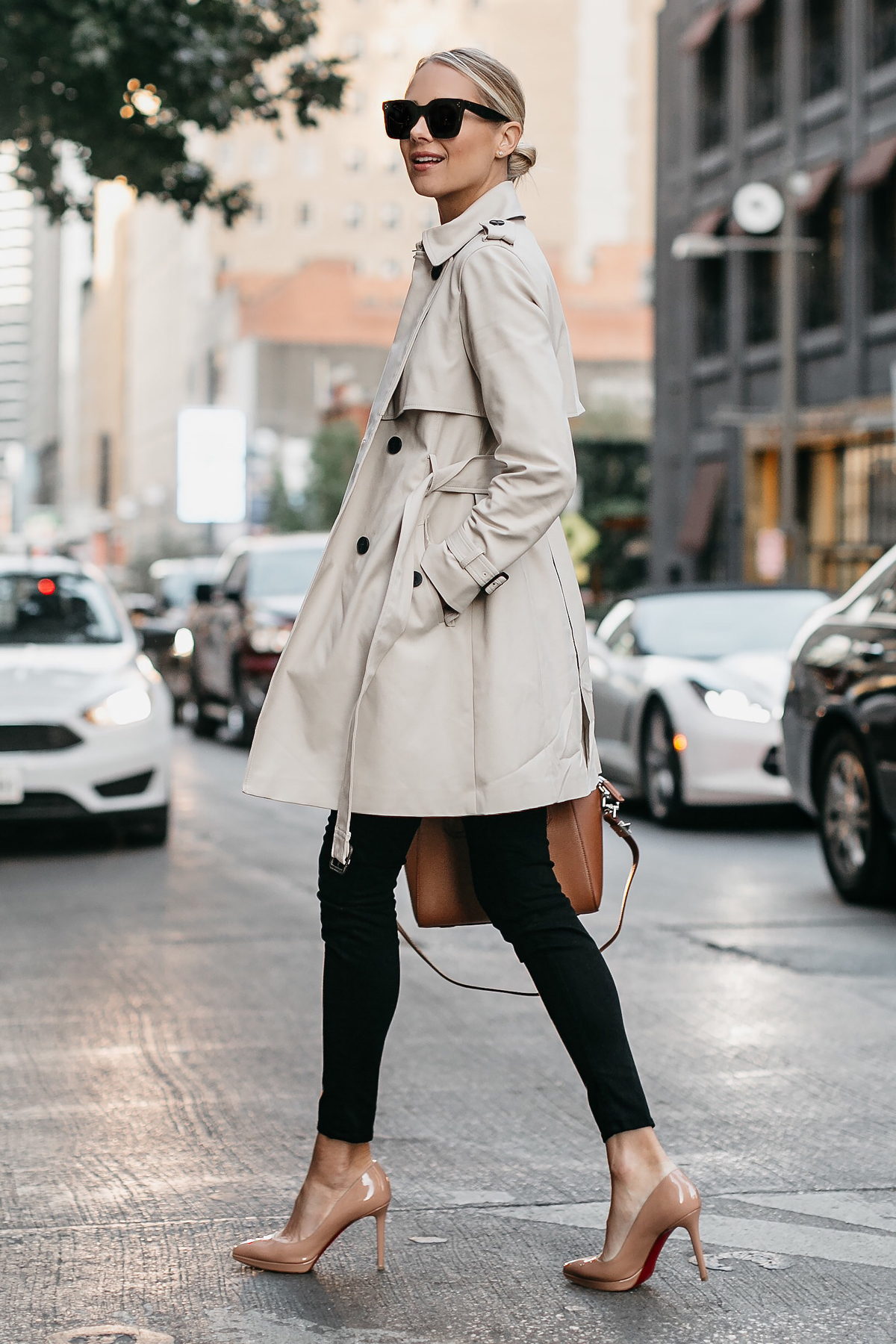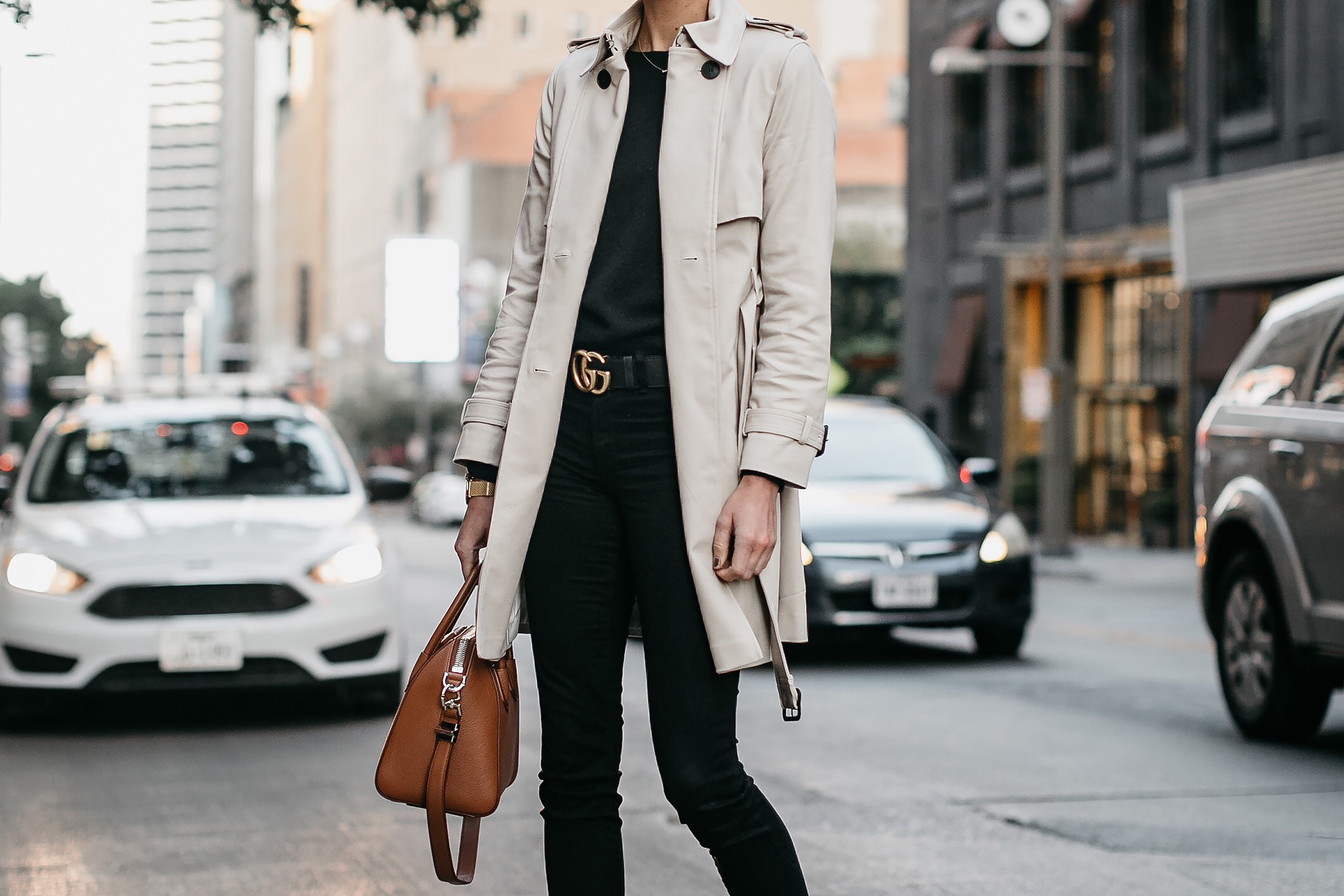 Photos: Beckley
This post may contain affiliate links, meaning when you click the links and make a purchase, we receive a commission.