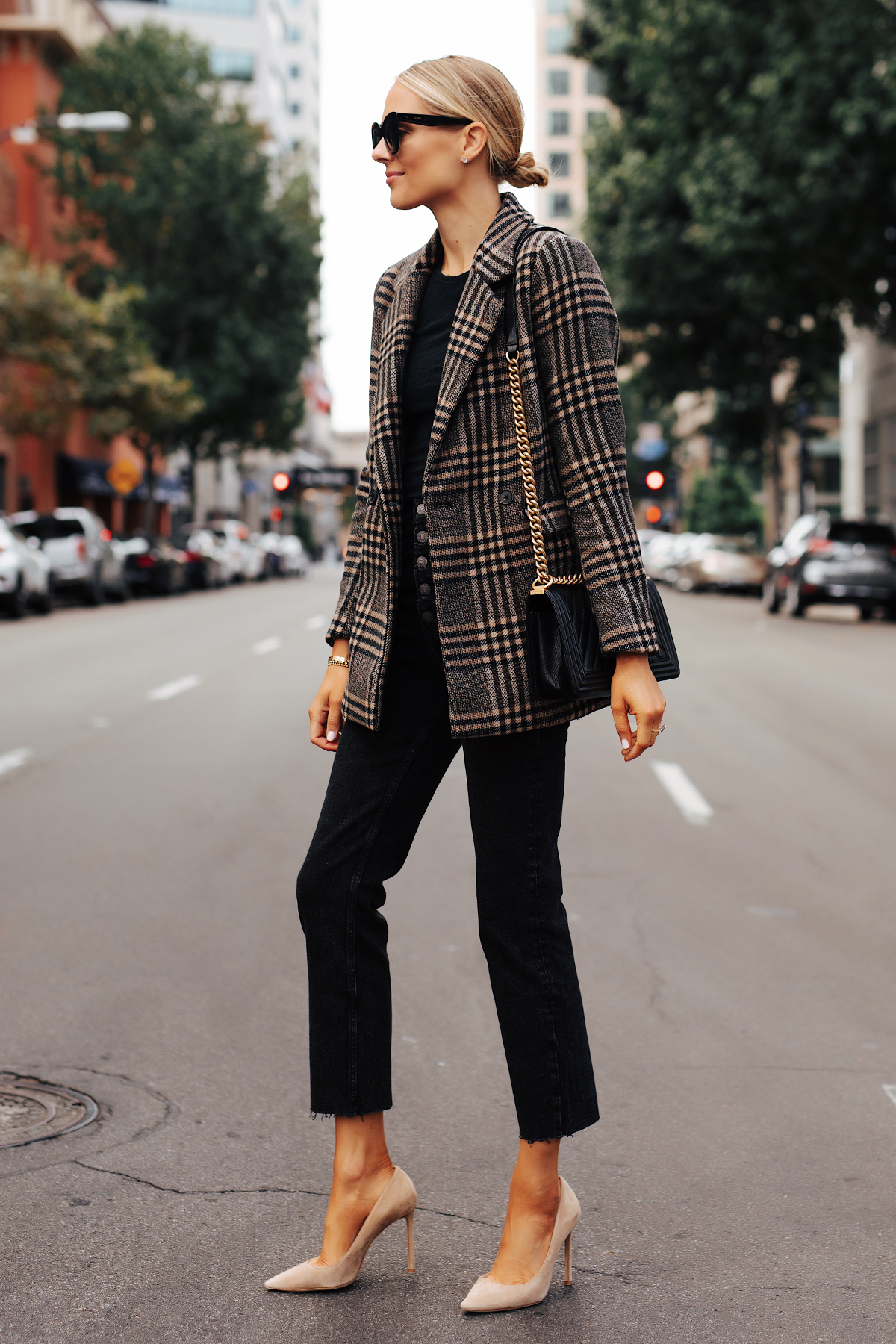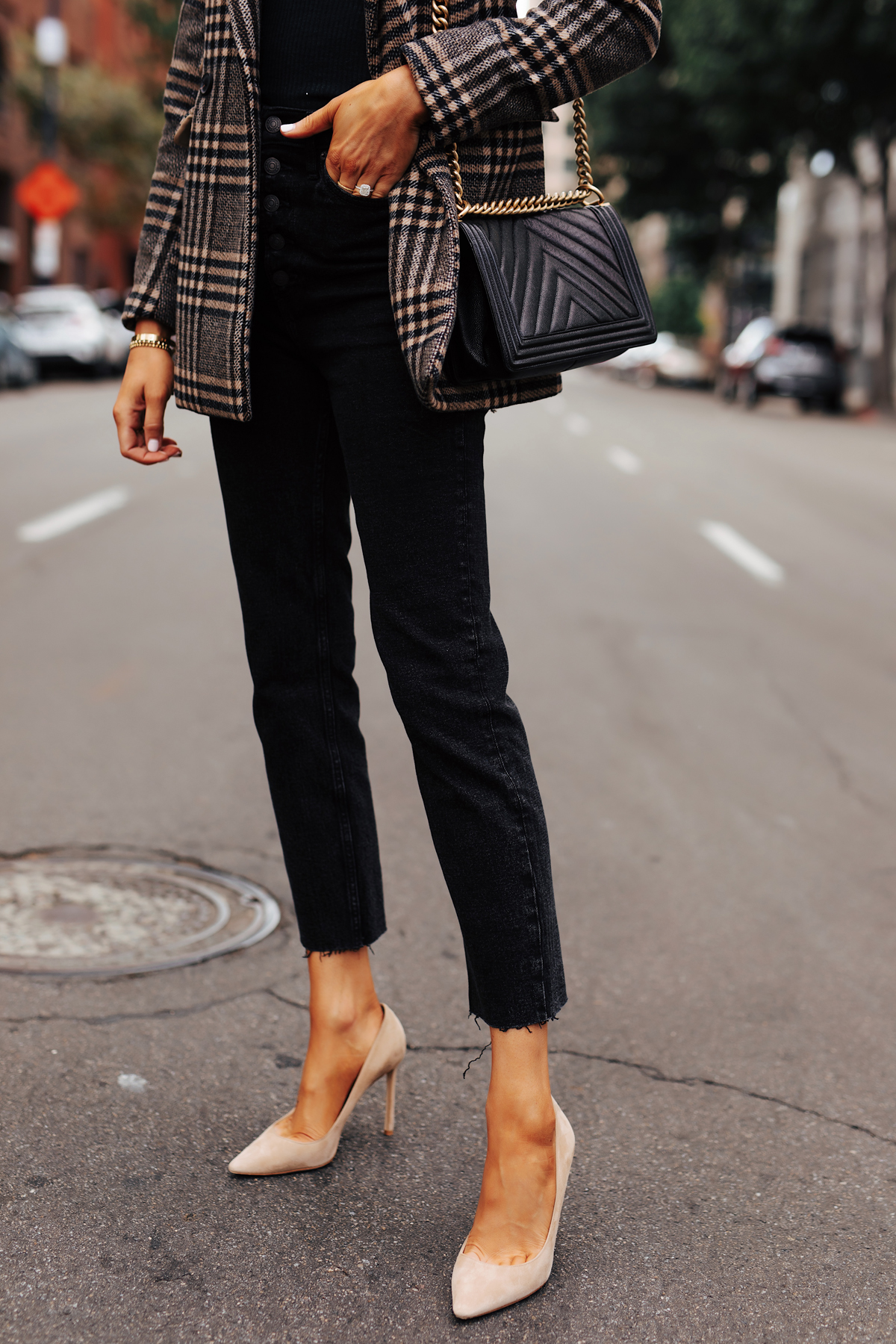 First come jeans, then come sweaters, then come blazers! Blazer season is upon us, and I am so excited it's back. I absolutely love blazers and how they can add so much to every outfit, no matter the occasion, and Abercrombie was my first stop to start blazer shopping.
While I don't discriminate against any type of blazer, I would say a plaid blazer is my favorite for fall. There's just nothing like an oversized, plaid blazer to make a look pop, and this one from Abercrombie is perfect. A bit heavier, this particular plaid blazer works perfectly as a transition piece from the brisk outdoors straight into the office. Plus, the colors are neutral, lending itself to endless layered fall outfit opportunities. 
Heavier blazers like this one from Abercrombie also work beautifully as heavy fall jacket alternatives. Instead of feeling bulky in a true fall coat, I put a perfect plaid blazer like this over my t-shirt and jeans and it instantly creates a put-together look that keeps me warm. 
Abercrombie is killing it right now with all their fall transition pieces — this plaid blazer is just one amazing example! Check out some of my other picks below.
Fall Transitional Styles