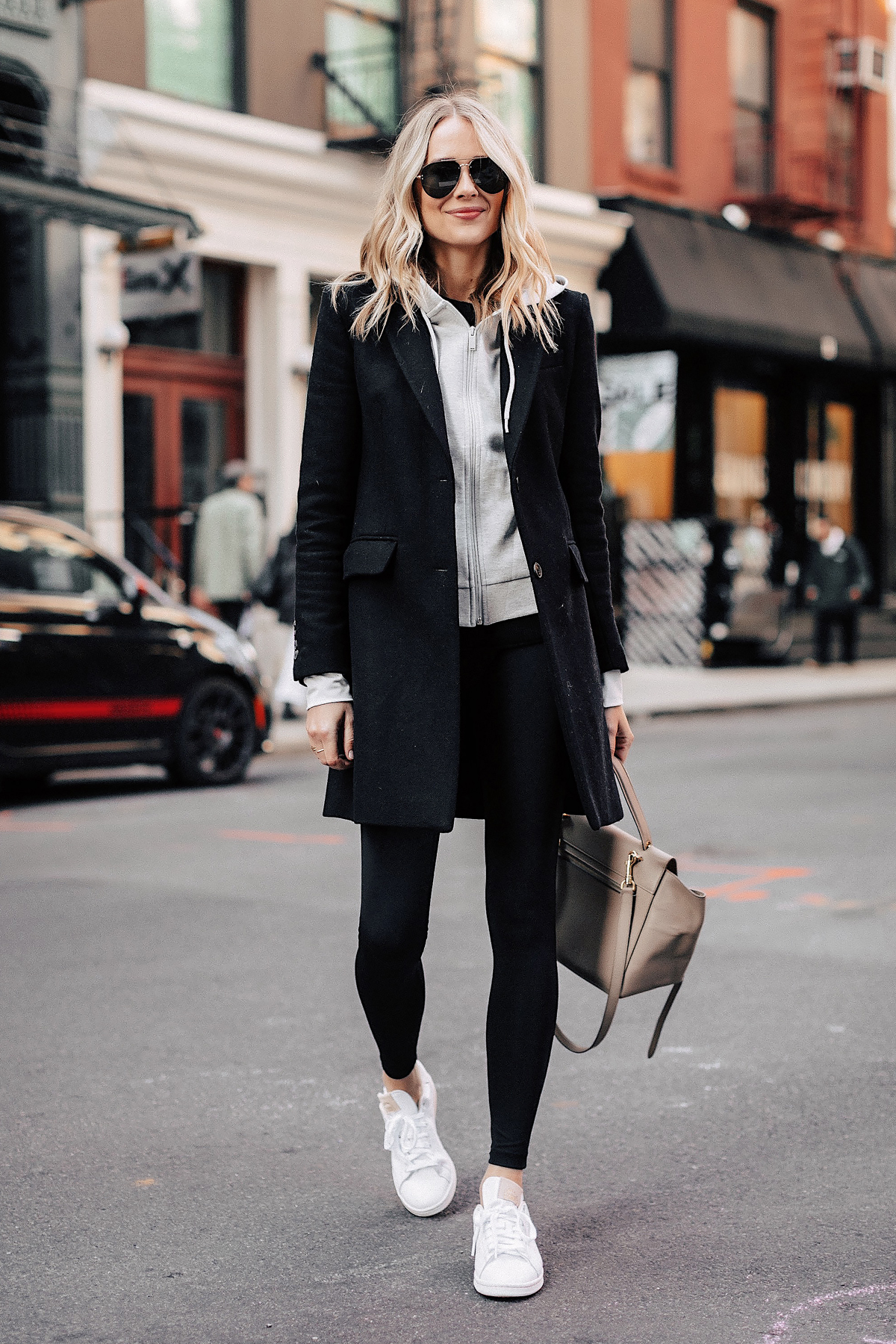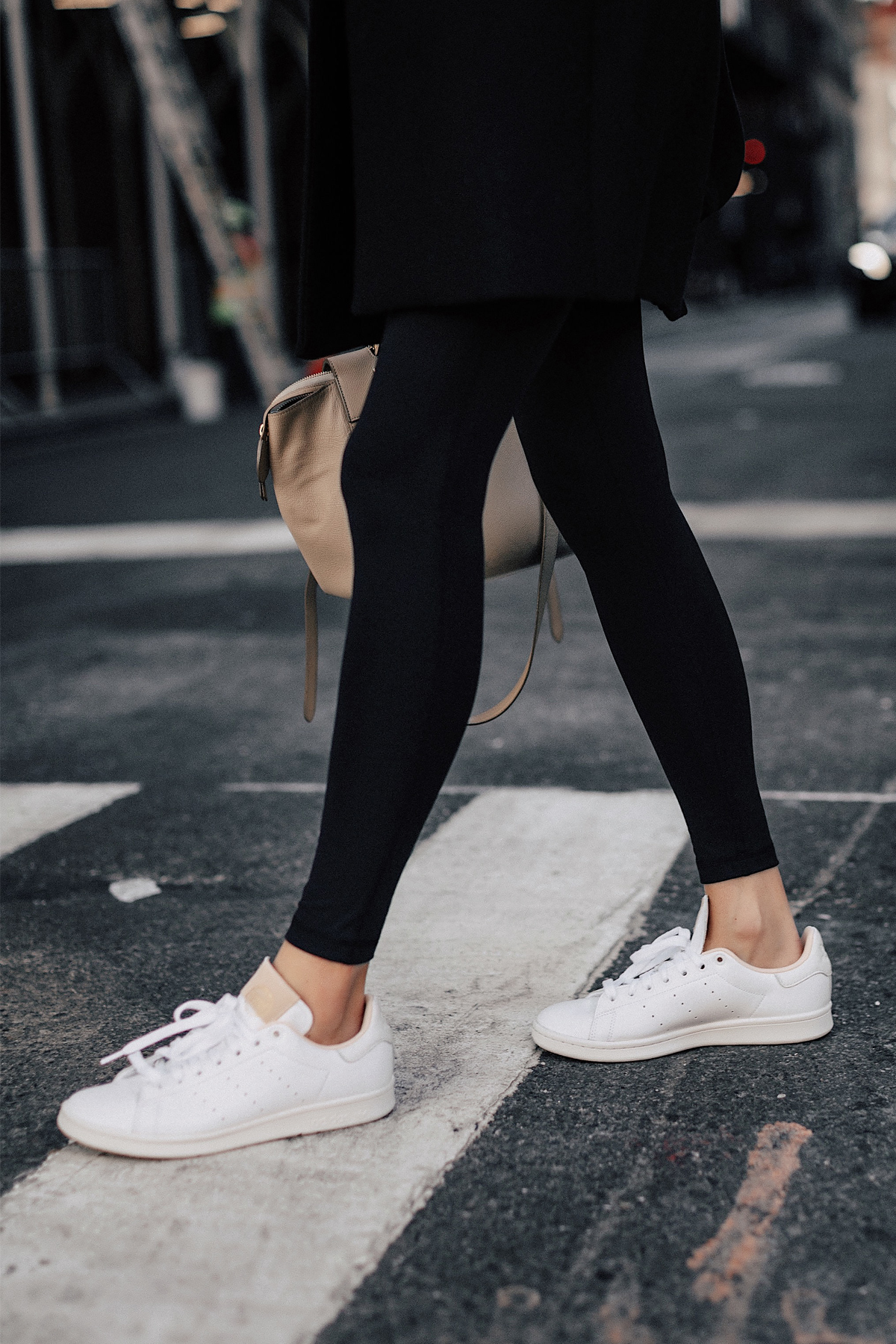 I love sneakers. I really never thought I'd say that, but it's true. Just when I think I have all the sneakers I'll ever need, I get seduced by another pair. Enter: Stan Smith sneakers by adidas. I've been wearing Stan Smiths for years, but this color combination is making all my neutral dreams come true; they truly go with everything! Throwing these on to run around Saturdays and Sundays has become my new go-to; I like to call it my "off-duty" weekend look.
When it's cold out, pairing these classic Stan Smith sneakers with leggings, a sweatshirt, and a cozy coat creates an instant cool-yet-comfortable look. I get a lot of questions about these particular kicks, so let's clear the air so you can make an informed decision!
Are they comfortable?

Yes! I would never wear uncomfortable sneakers. That defeats the entire purpose of sneakers!

Do they run small or large?

They run a little big. I would recommend sizing down a ½ size. 

Are they supportive?

Yes! They have just enough cushion and lift to wear happily all day.

How is the overall quality?

Wonderful! adidas makes classic, durable sneakers.

Are they lightweight?

I'd say they're a normal weight. Not airy but not heavy!
If you're looking for a solid pair of sneakers to add to your weekend line-up—ones that will take you from the cleaners to the salon to your Target run—I can't recommend the classic adidas Stan Smiths enough!
adidas Original Sneakers