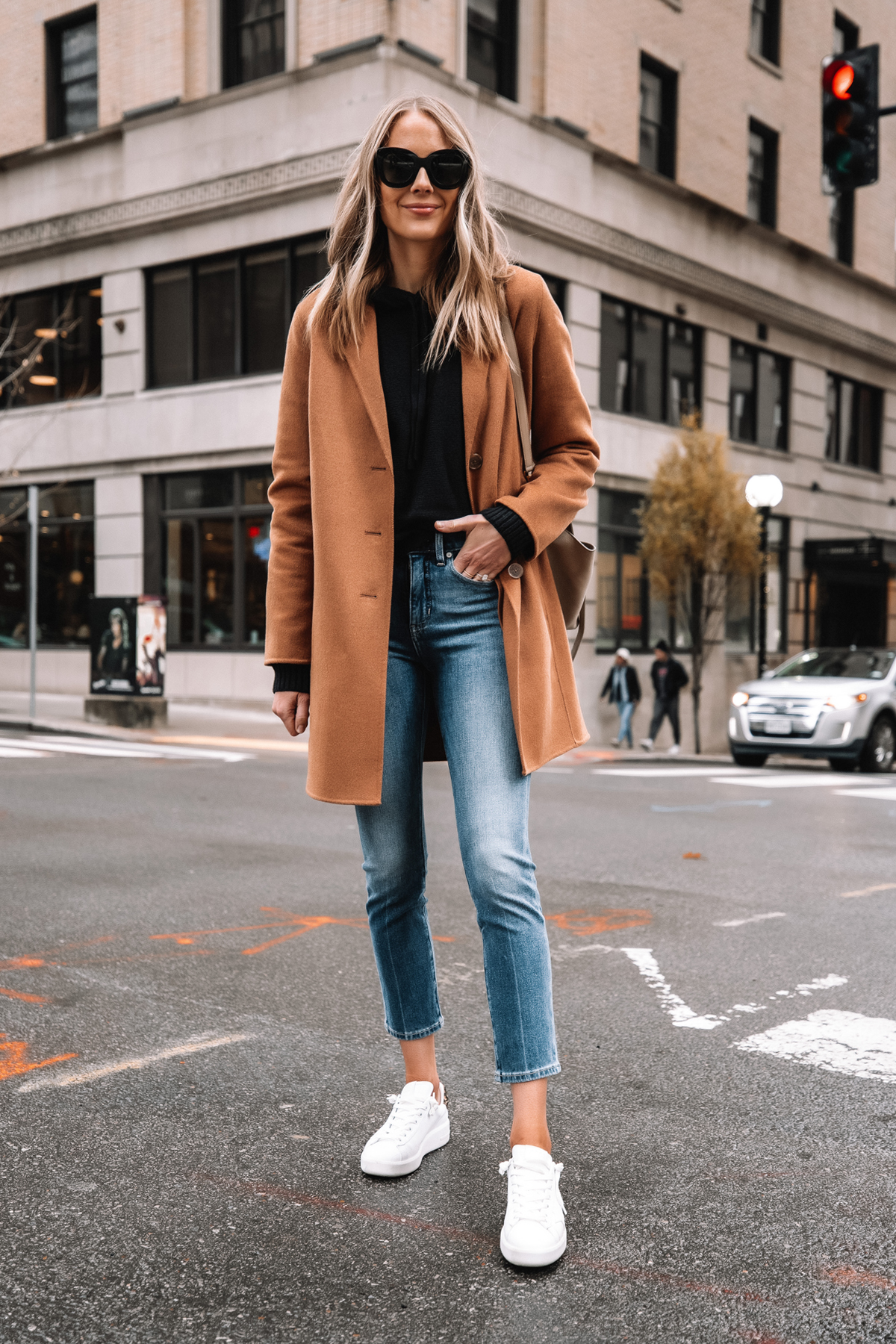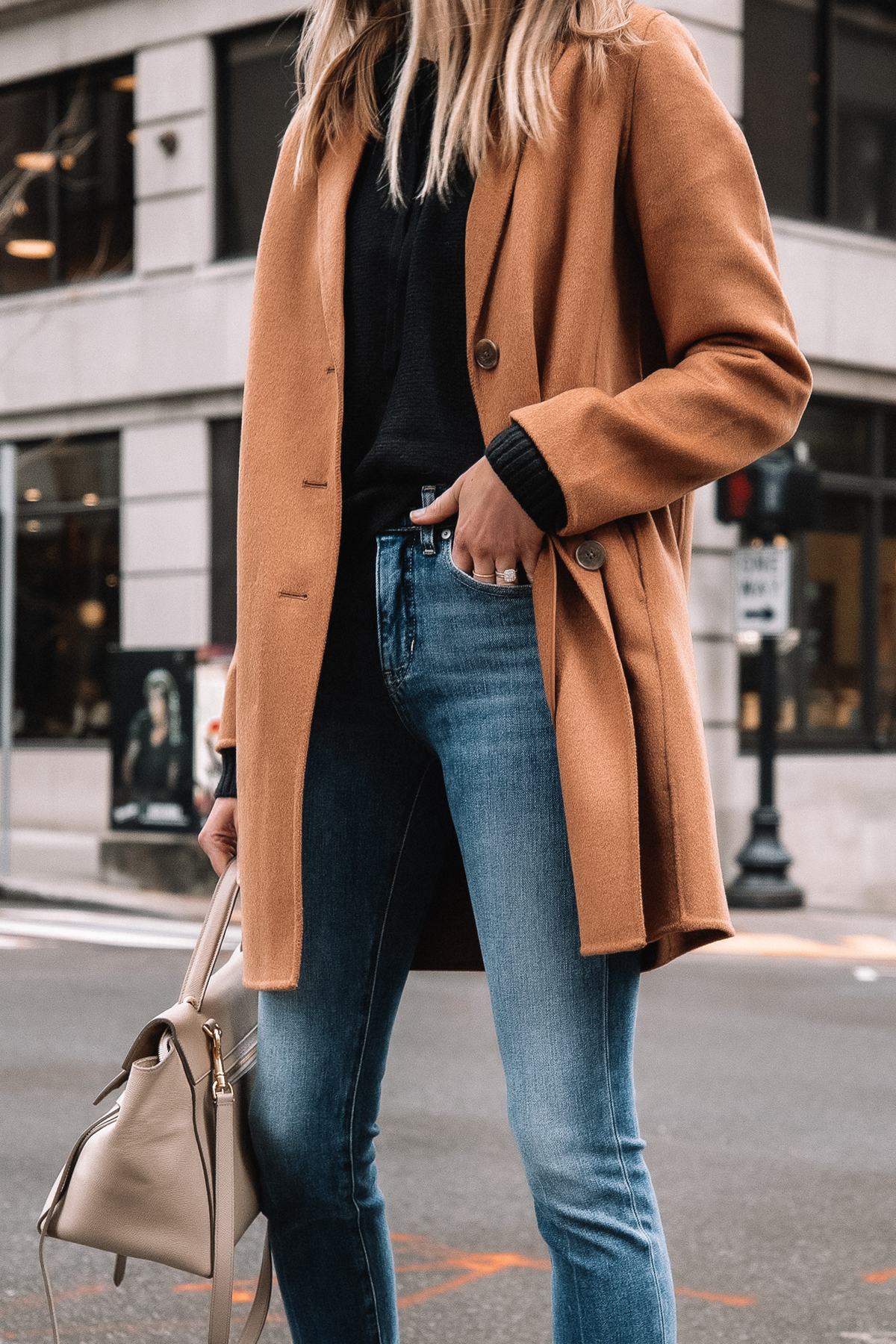 As we get closer and closer to the end of 2020, my outfits are all starting to follow the same formula: favorite jeans + easy sweater + heavy overcoat + casual sneakers = maximum stylish comfort. Maybe it's due to working from home, the weather, or just the ease of getting ready in the morning, but this look and its many variations is my #1 go-to outfit as of late.
I got these all-white Golden Goose sneakers last month, and they have quickly become my go-to sneaker. I'm always drawn to all-white sneakers and you guys know I consider leopard the perfect neutral, so the hint of leopard on the back of these Golden Goose sneakers drew me in right away; it just gives them a little something extra. Then, of course, I reached for a great sweater and great overcoat, both from Banana Republic. 
I love a layered hoodie look underneath a winter coat, so this Banana Republic hoodie sweater (in black) was a no-brainer, and their version of a relaxed camel coat worked with it perfectly. It's such a chic, put together look but looks totally effortless like you just rolled out of bed and put on the first layers you found! That's the kind of easy style I can get behind in 2020. Scroll through some more of my favorite easy, casual styles below if you're looking for some comfortable yet classic pieces from Banana Republic to wear this season.
Casual Styles