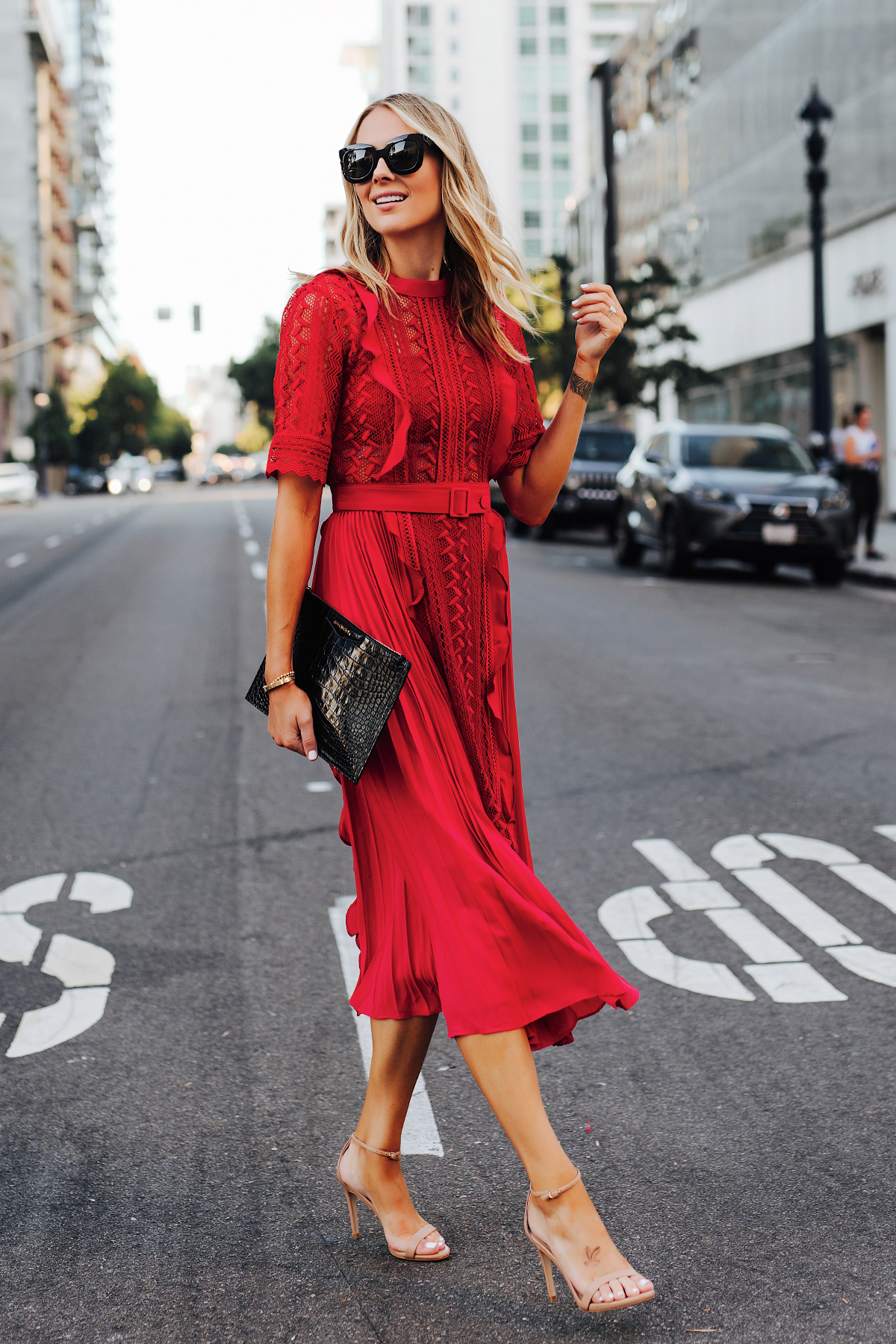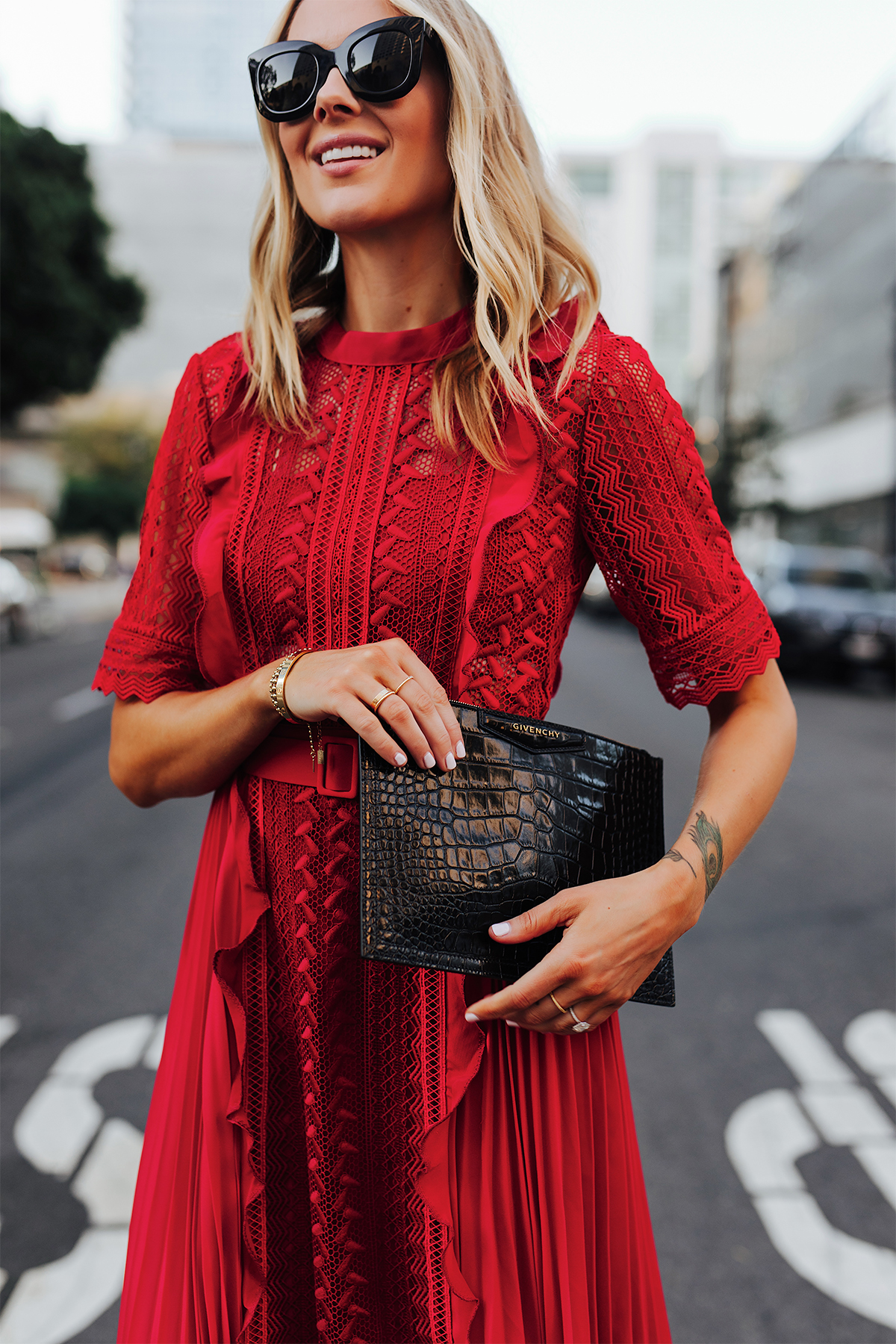 It's pretty much always wedding season, but this upcoming fall wedding season holds a very special place in my heart for obvious reasons. As much as I know I'll be focused on how my big day will come together, I know that my wedding guests will be just as focused on what they're wearing and the desire to look good, and that's where Selfridges comes in.
I decided on cocktail attire for our wedding to keep things casual and classy. However, I know the kind of stress black tie weddings can cause for men and women alike. Tie or no tie? Long dress or midi-length? Closed toe shoes or open? When it comes to how to dress for a black tie wedding, it can be overwhelming!
That said, we're heading into 2020 and black tie dress codes have gotten much more modern. Floor-length dresses are always a great go-to, but for the more contemporary woman, I've found that longer midi dresses are just as appropriate when deciding on how to dress for a black tie wedding. 
This stunning red dress from Selfridges is the perfect example. The short sleeves and bright, bold red play up the modern aspect, but the structure of the dress itself is all class. It's a stunning midi dress and, with the right heels and clutch, makes the kind of statement that stands out way more than another floor-length gown. That's what's so great about Selfridges — not only do they have an amazing assortment of dresses, but they have you covered it when it comes to completing the look with accessories. If you're on the hunt for fall wedding guest dresses, make sure to look at Selfridges first — I have a feeling you'll find what you're looking for!
Fall Wedding Guest Dresses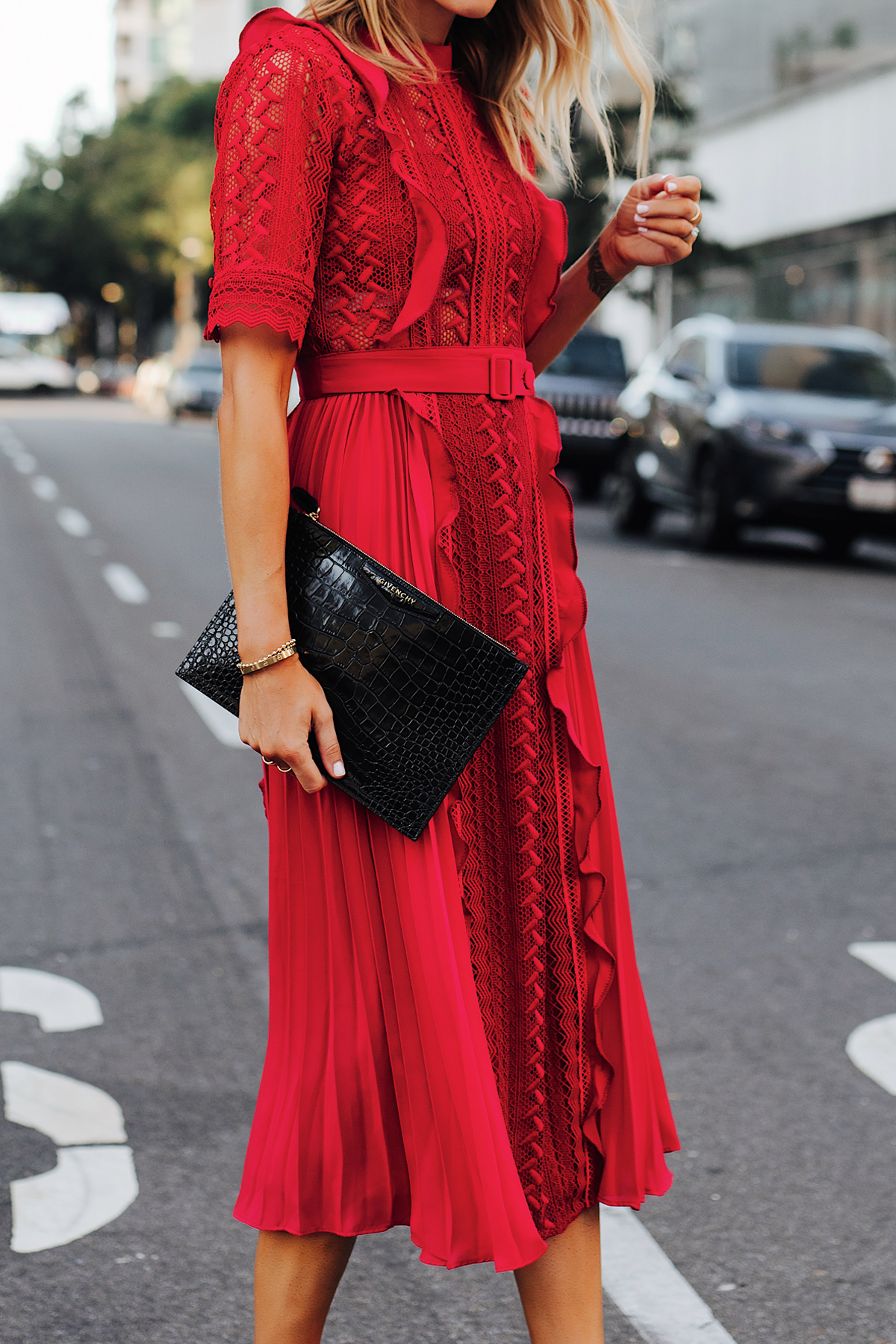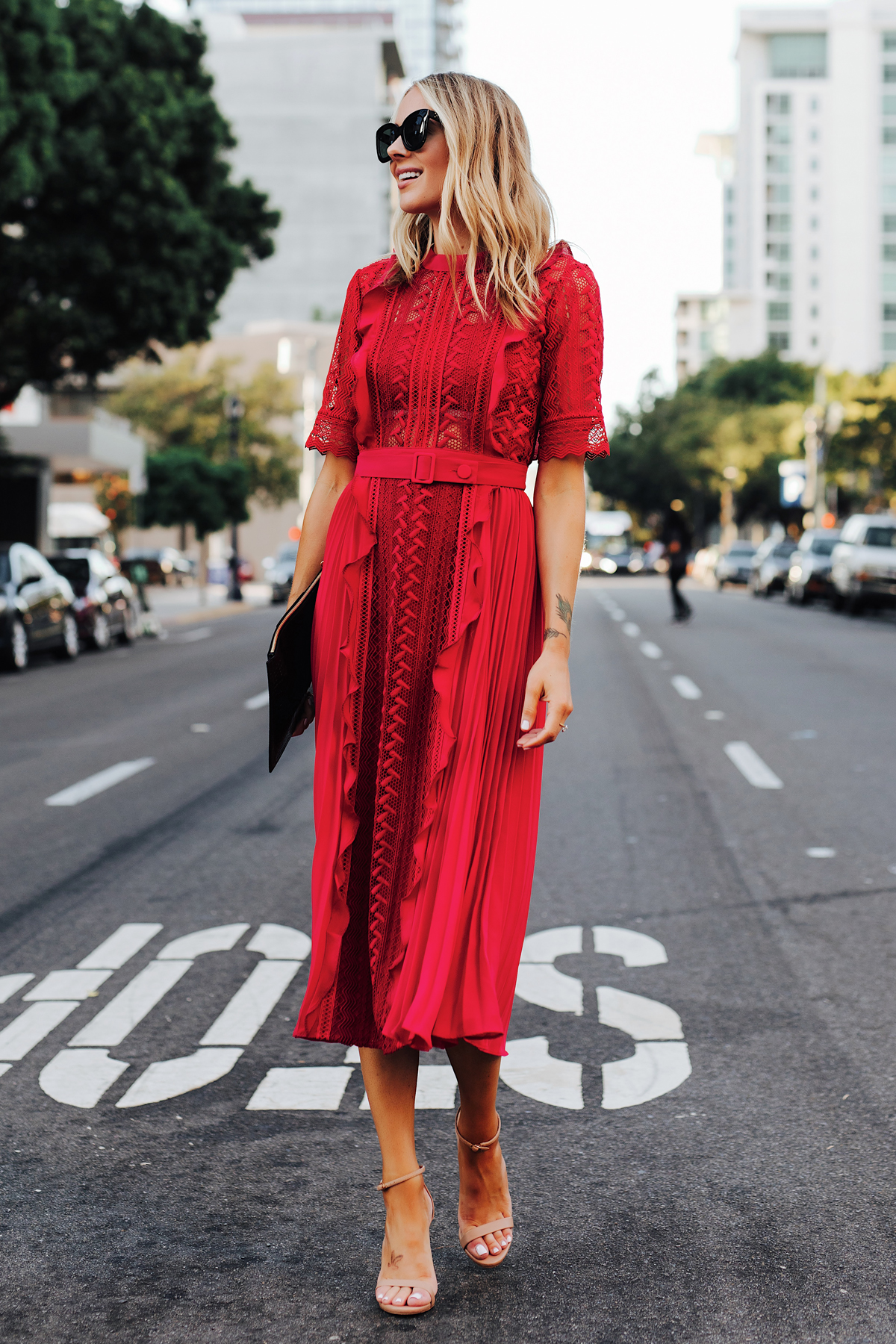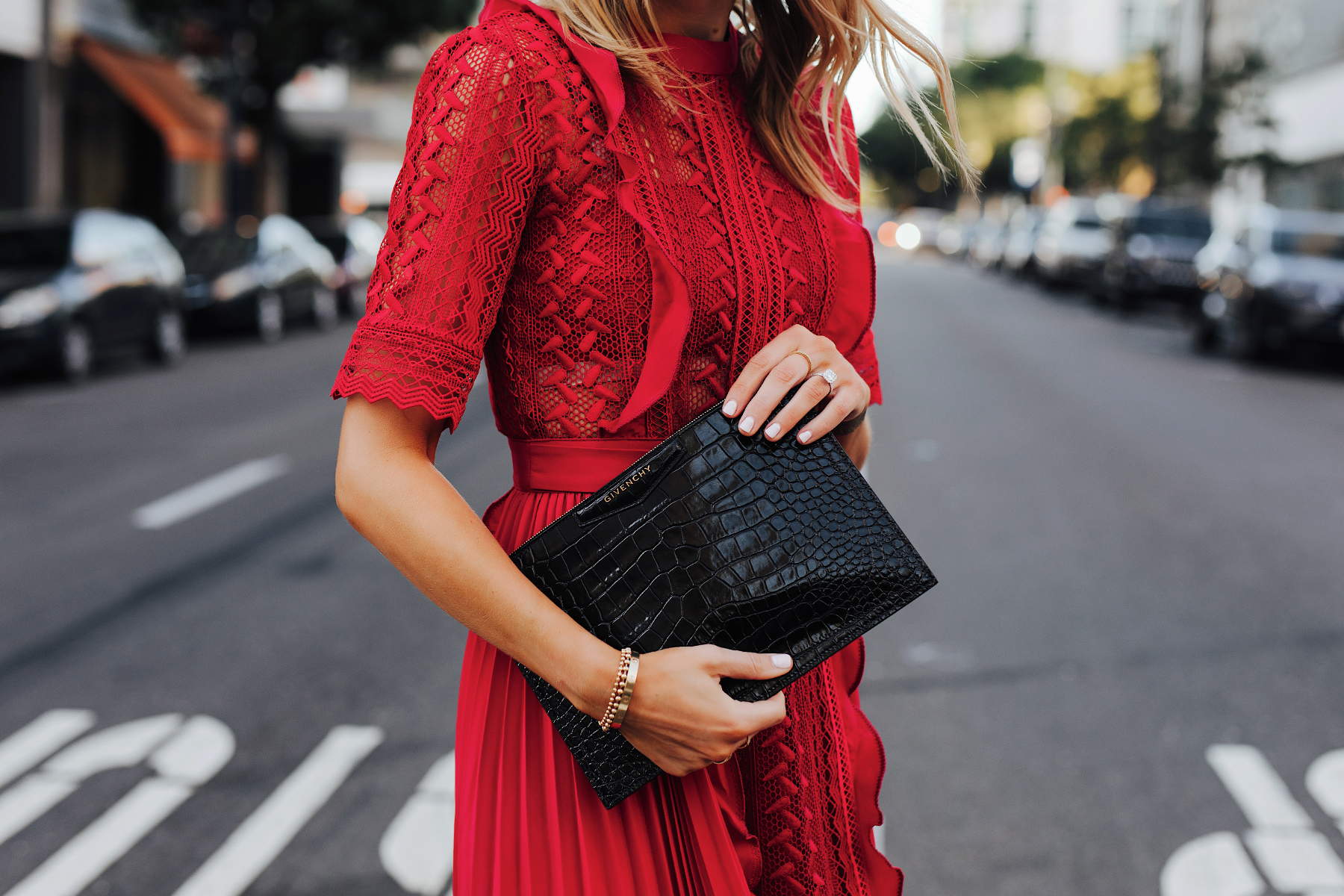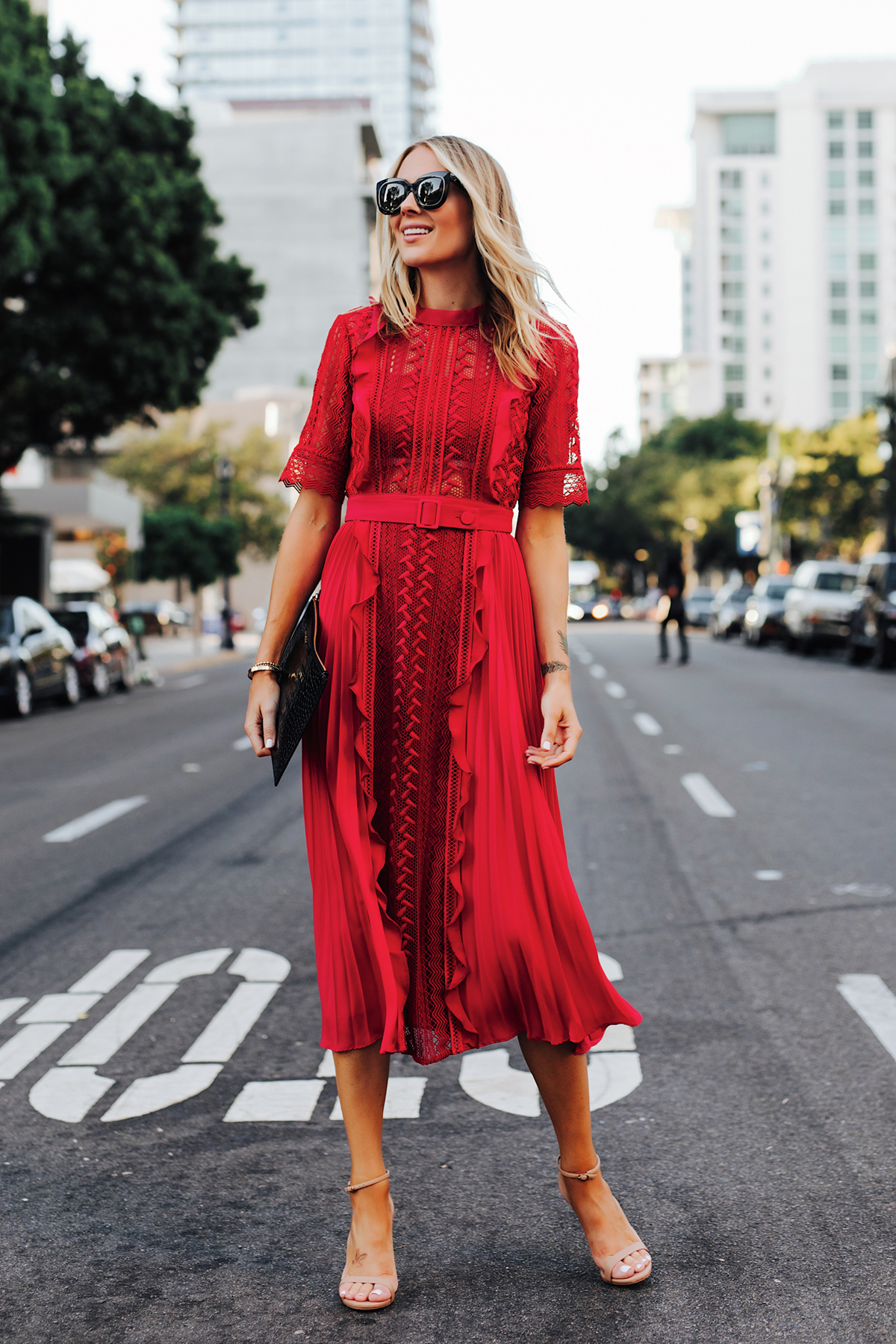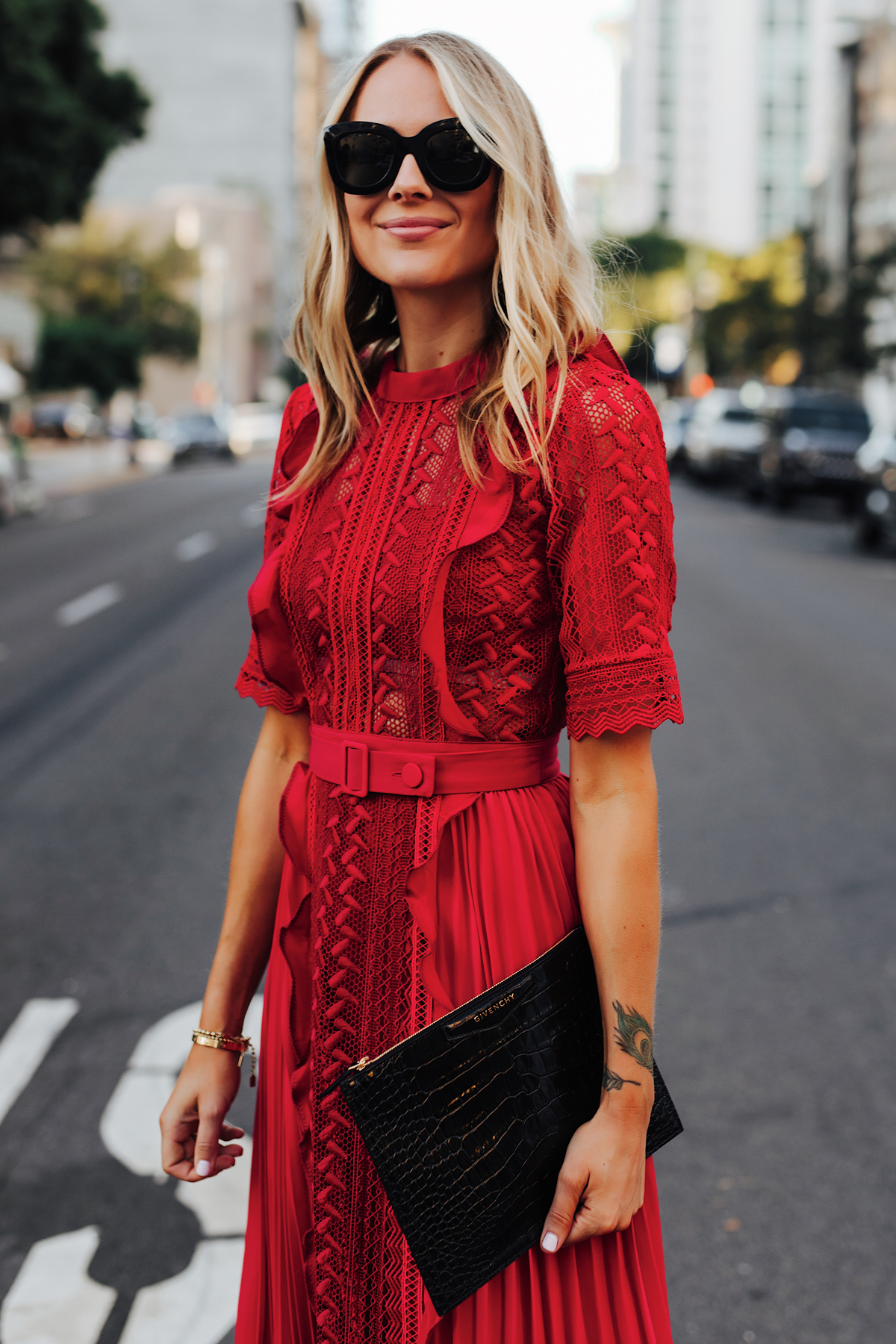 A special thank you to Selfridges  for sponsoring this post. All thoughts and opinions are my own.
Photos: Arielle Levy