Well, you guys. I've done it. Or rather, Express has done it by creating one of the best bodysuits I've ever put on my body! You all know I'm all about simple, versatile pieces, and this Body Contour High Compression Scoop Neck Thong Bodysuit from Express is exactly that.
Not only does this bodysuit flatter any figure, but it can be styled an endless amount of ways because of the stylish base it creates for any outfit. I told myself I'd only get the black version, but I couldn't resist getting both the white and tan ones, too after trying it on! I know some women are opposed to thong bodysuits, but I find this one to be super comfortable and convenient. Plus, this particular bodysuit from Express provides a snap closure so it's easy to use the restroom when you're wearing this on a night out!
Like I said, there are endless ways to style this piece and you can do it all via Express! Today I'm featuring some bodysuit outfits with shorts and bodysuit outfits with jeans to get you inspired. Don't know what to wear with white jeans in the summer? This bodysuit. Wondering what to wear with a bodysuit on a night out? Express has a high waisted jean shorts outfit perfect for just that! Keep scrolling to see all of my bodysuit outfit ideas using this one piece in three different colors!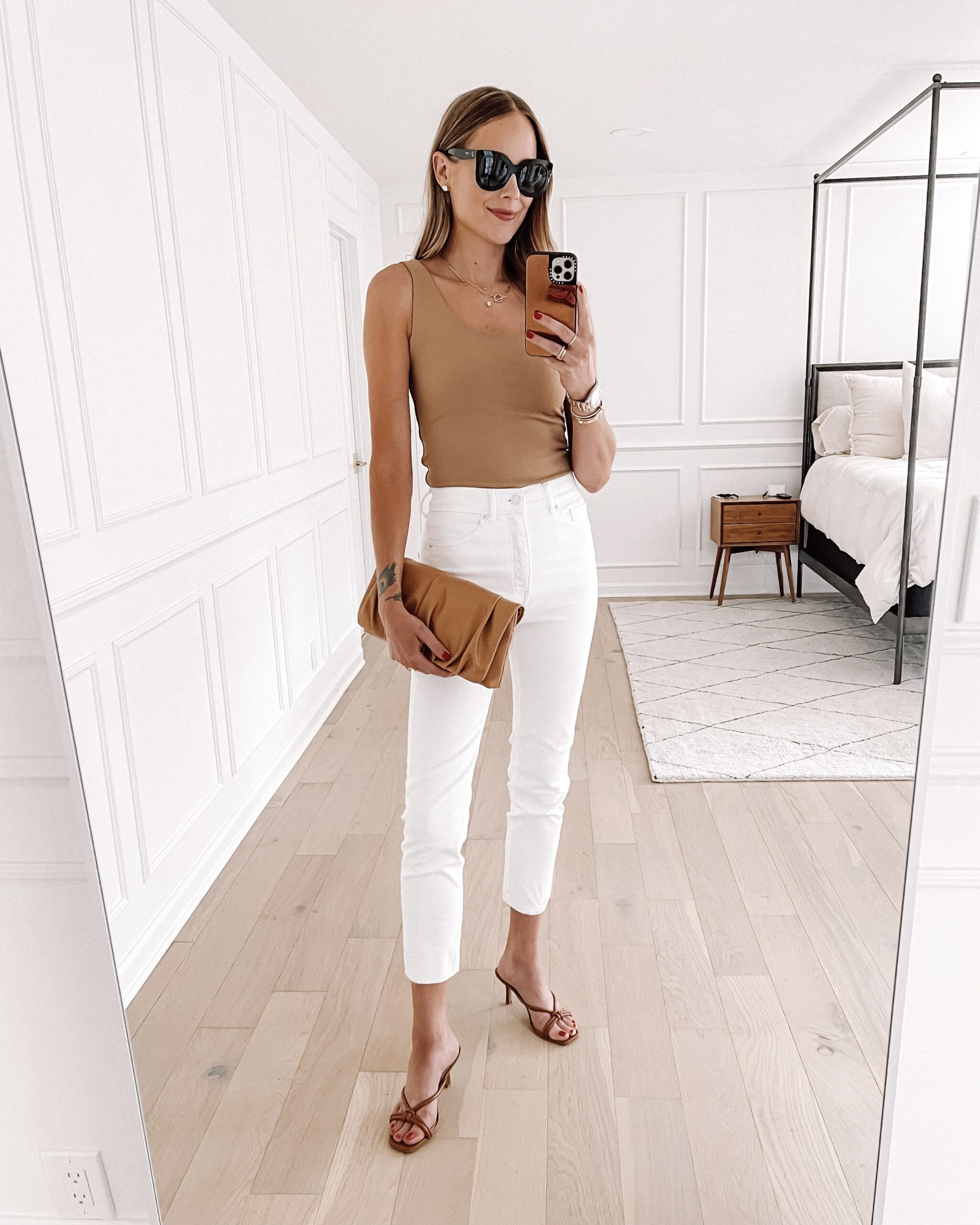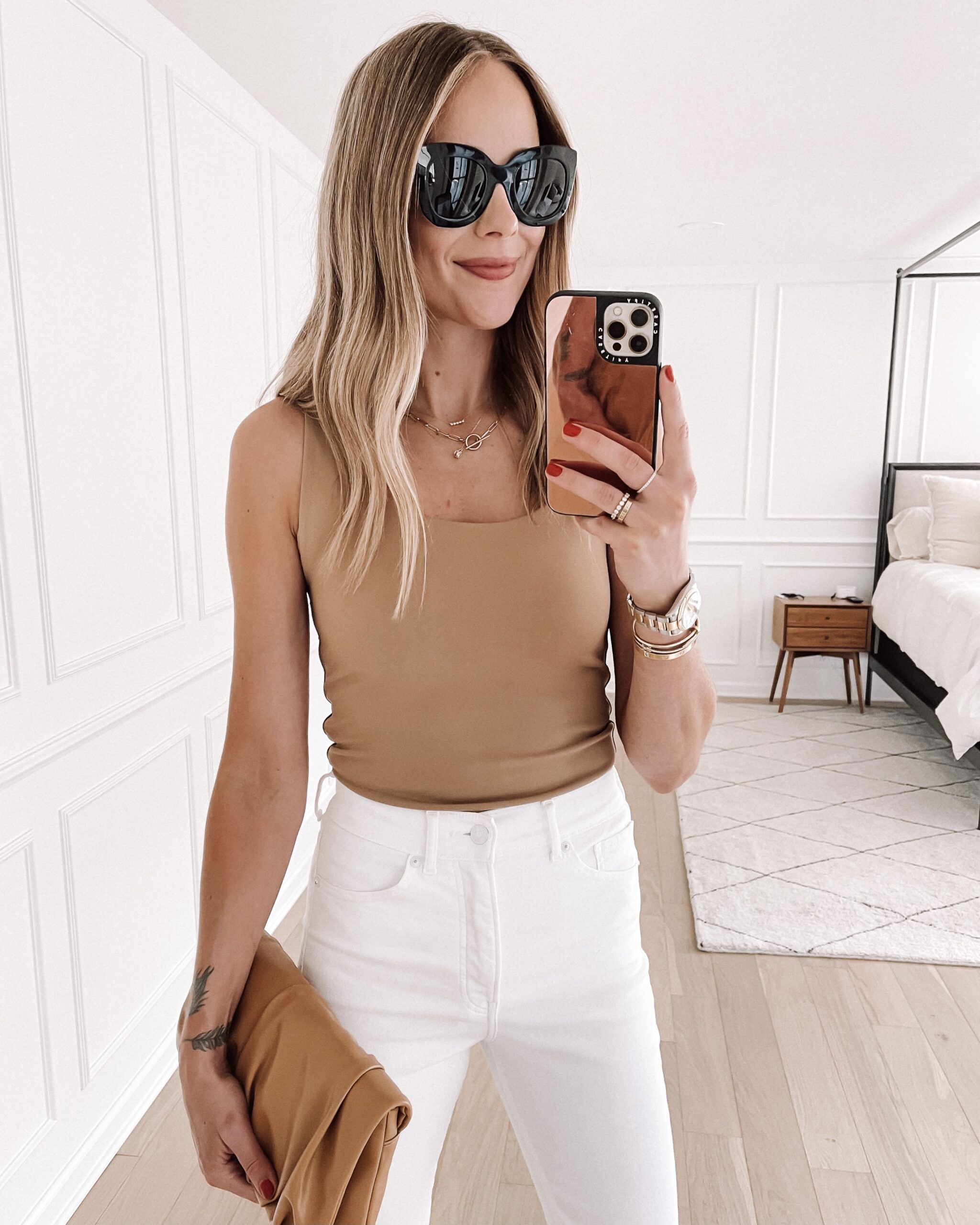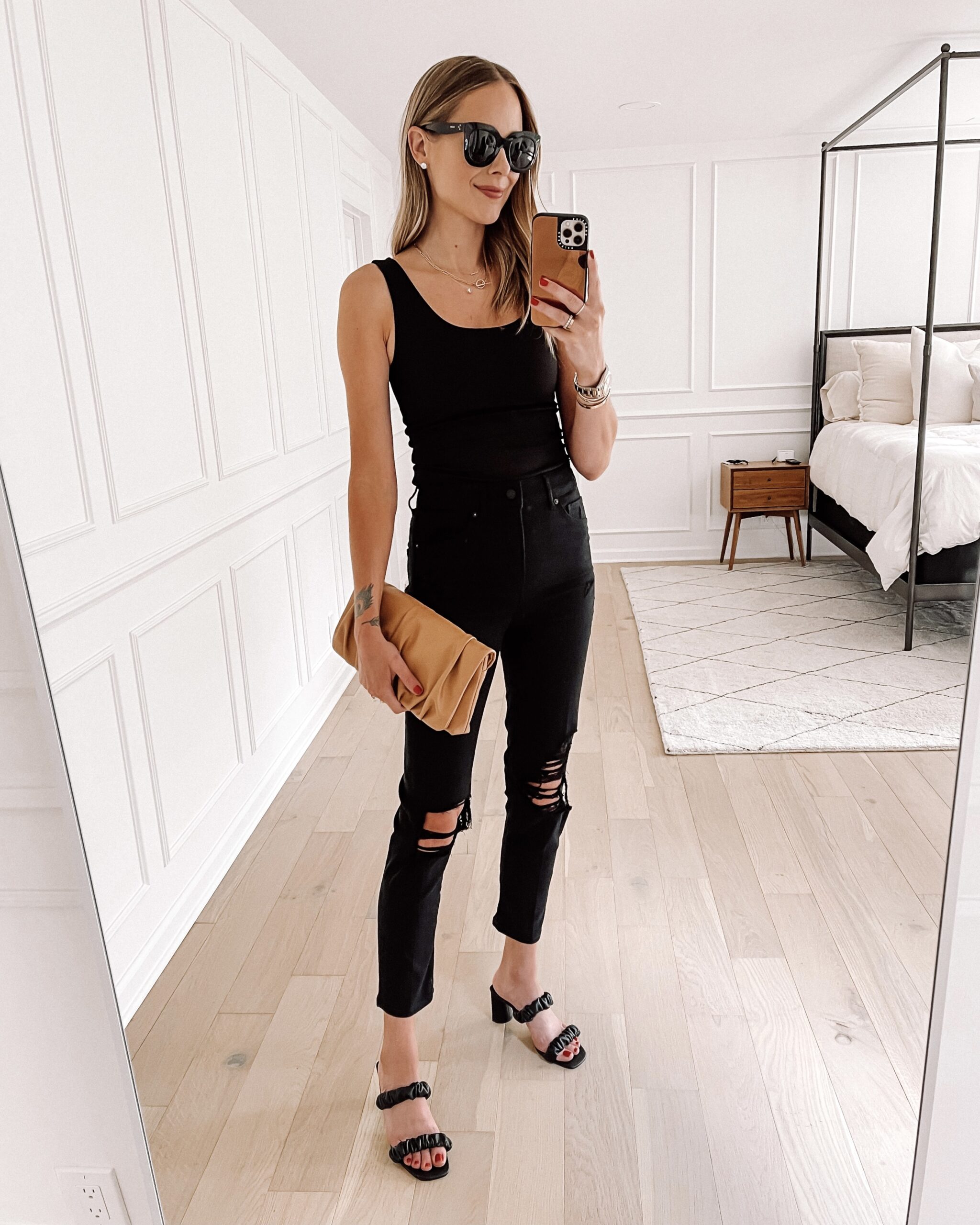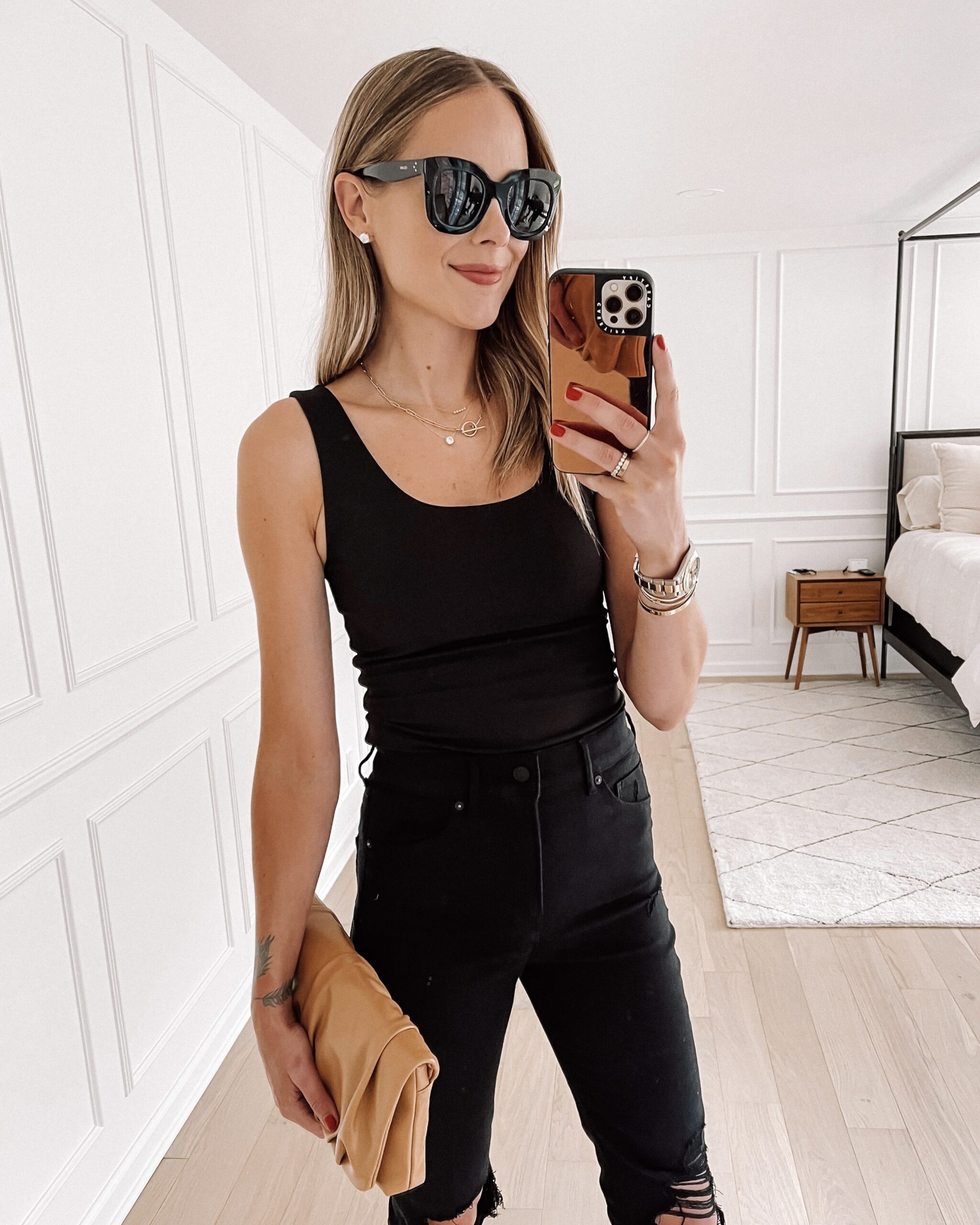 A special thank you to Express for sponsoring this post. All thoughts and opinions are my own.
This post may contain affiliate links, meaning when you click the links and make a purchase, we receive a commission.