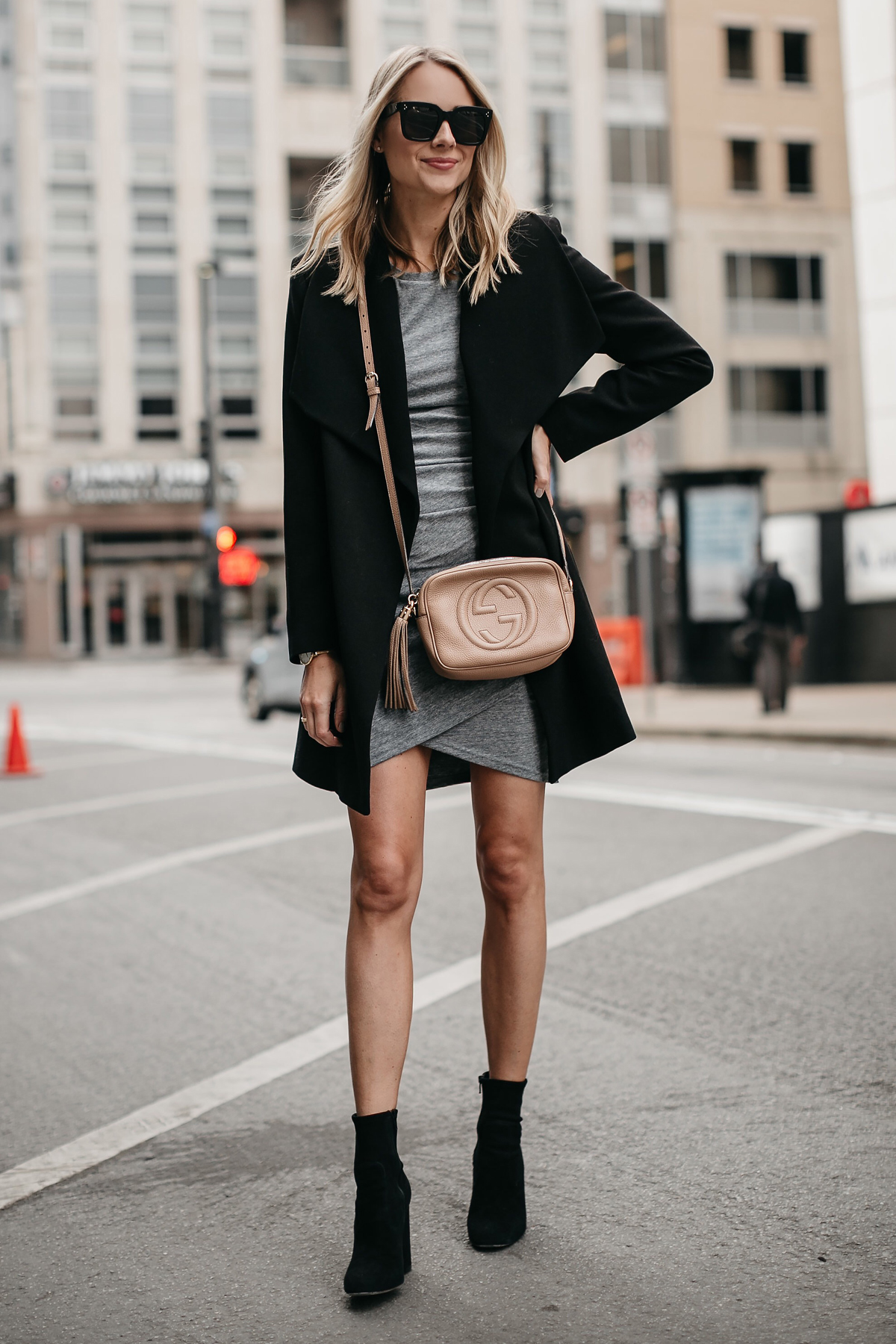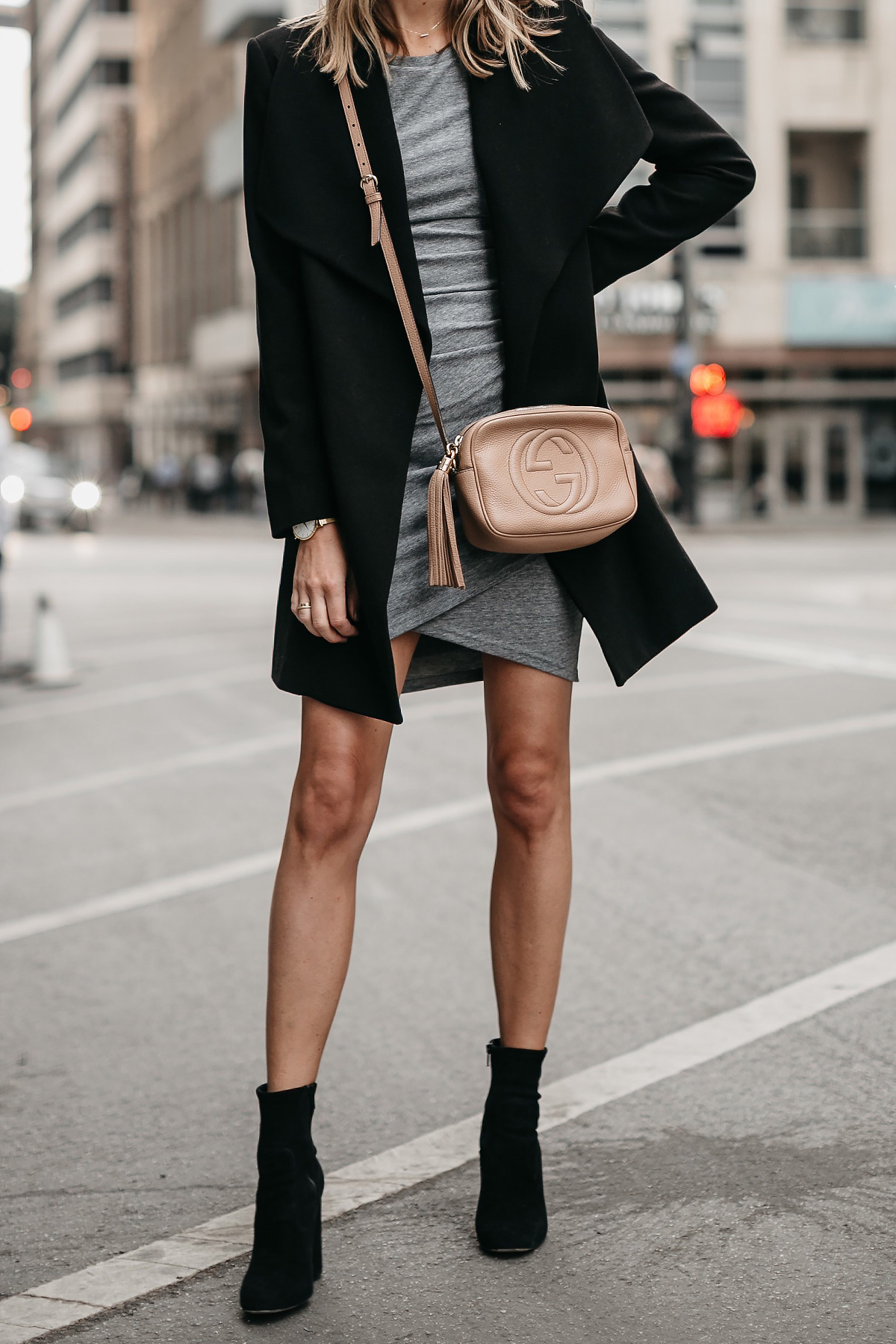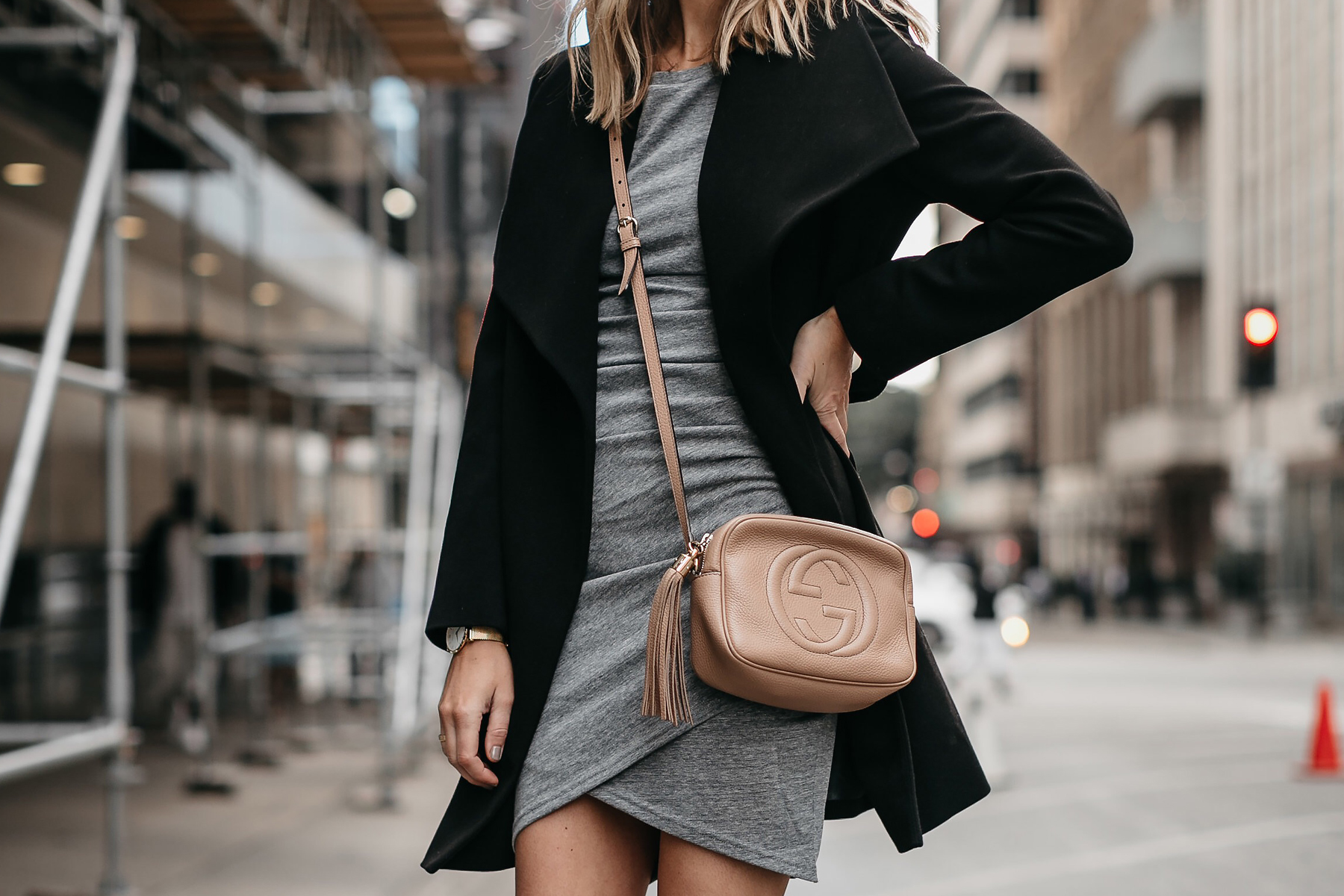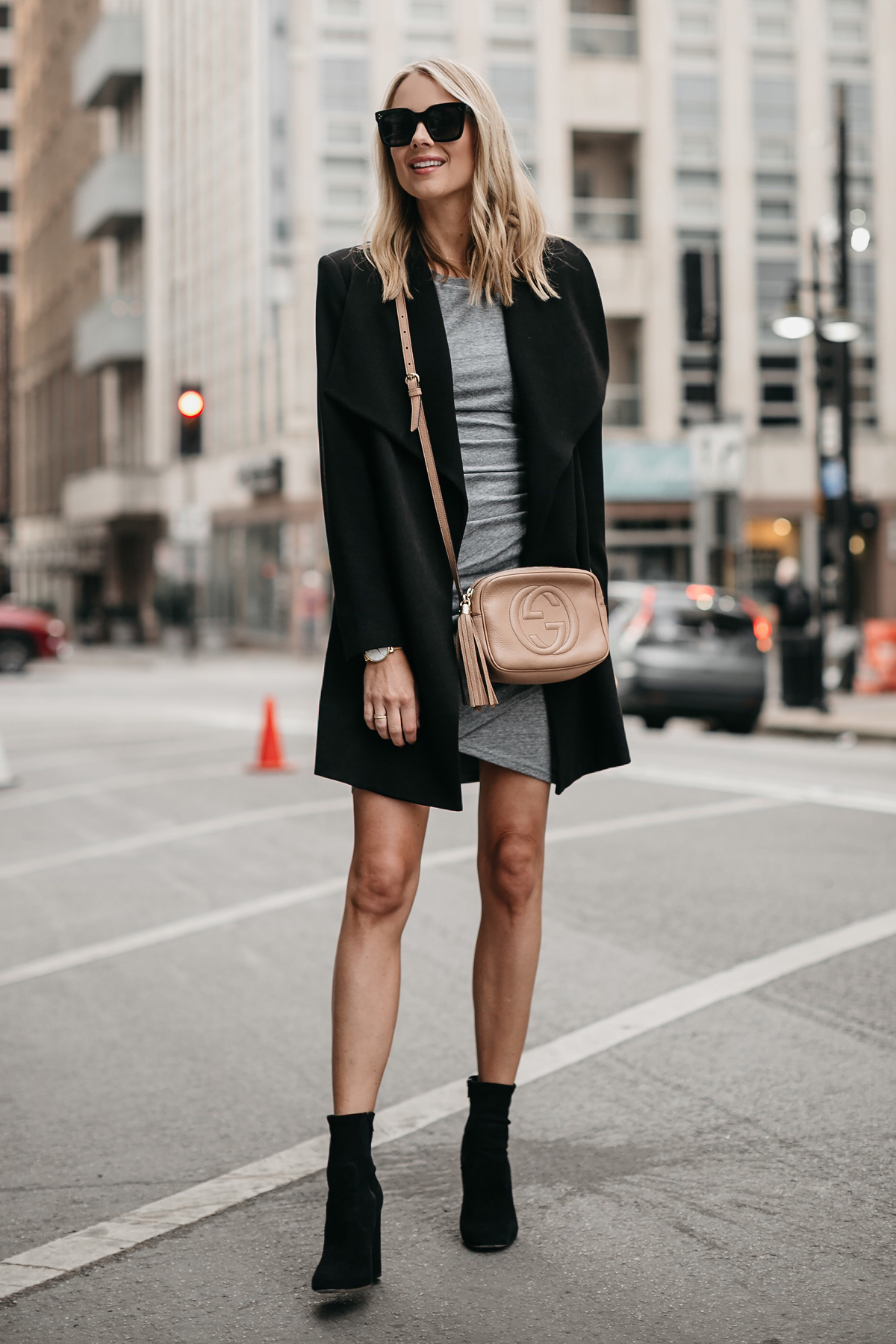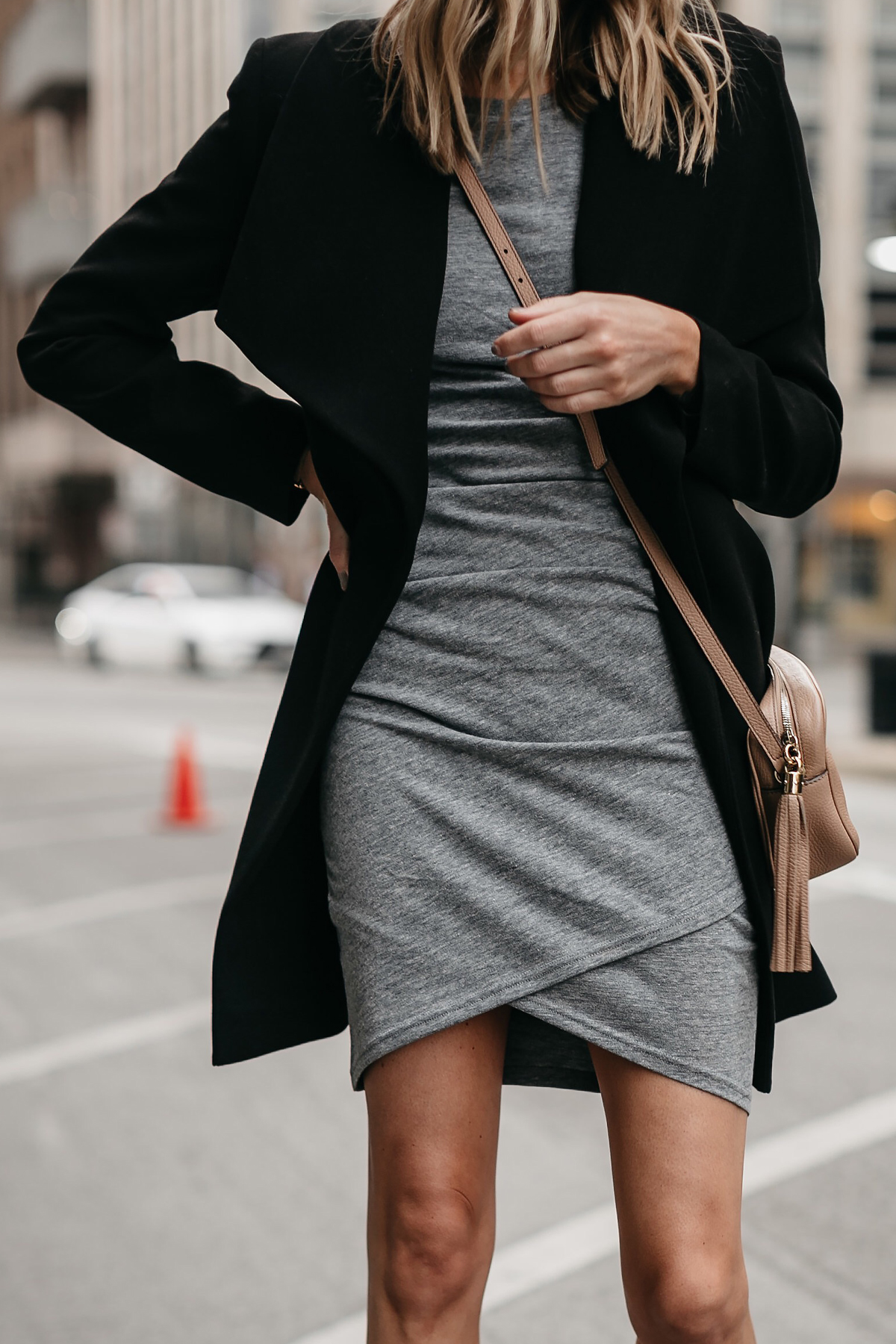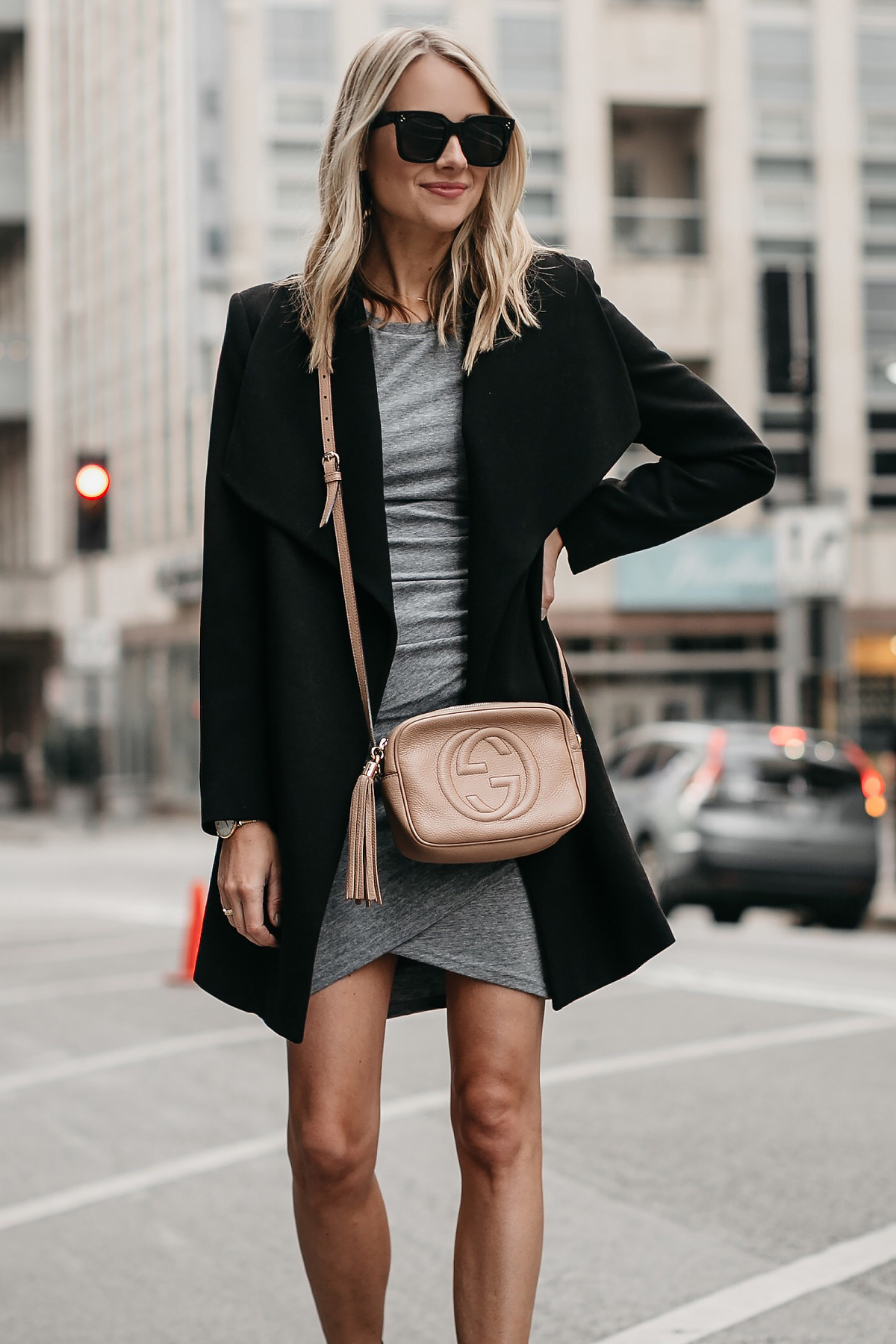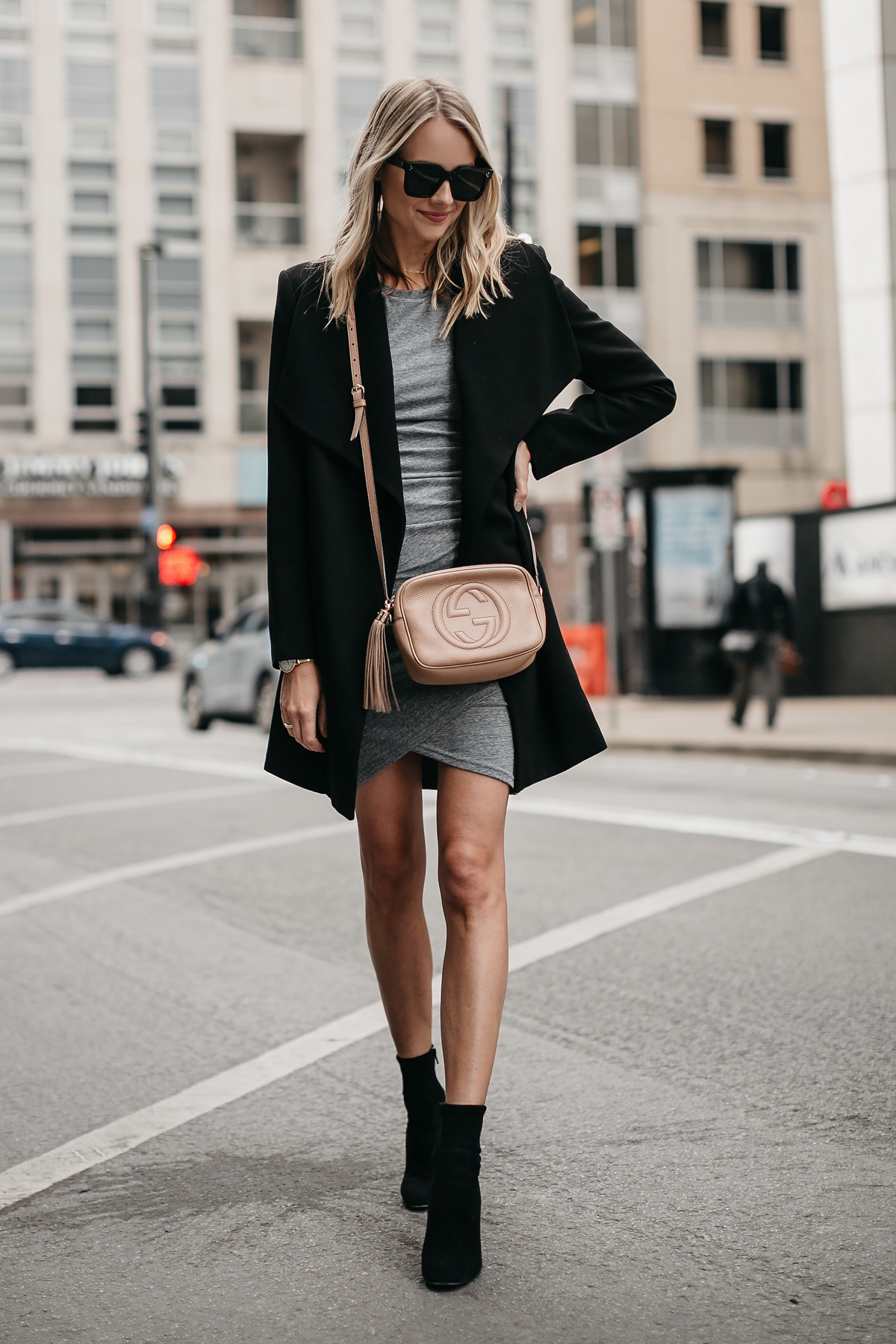 Well, this week started out chilly but has ended up back in the 80ºs. Dallas can't seem to make up its mind! Therefore, I wanted to share this long-sleeve grey dress look with you all because it works for both warm and cold weather. Consider it a lesson in how to layer for fall!
This long-sleeve grey dress from Nordstrom is the perfect layering piece. Not only does it come in five colors that are equally great, but it's also incredibly flattering. Usually, this silhouette is something I stay away from. However, the ruching detail on this dress makes it much more approachable. Not only that, but as mentioned, this dress also has long sleeves! Count me in! This is not a typical combination, but it all works so well together. Plus, this dress transitions so well from day to night and from cold weather to warm.
If you happen to wear this long-sleeve grey dress on a chillier day, just throw a coat on with it as I did here. The dress is smart on its own, but a topcoat elevates it even more. This dress is a great way to show off your legs during the fall and winter without freezing to death, and I love it!
Coat: Nordstrom | Dress: Nordstrom | Booties: Club Monaco c/o (similar) | Handbag: Gucci (similar) | Sunglasses: Celine (similar)

Photos: Beckley