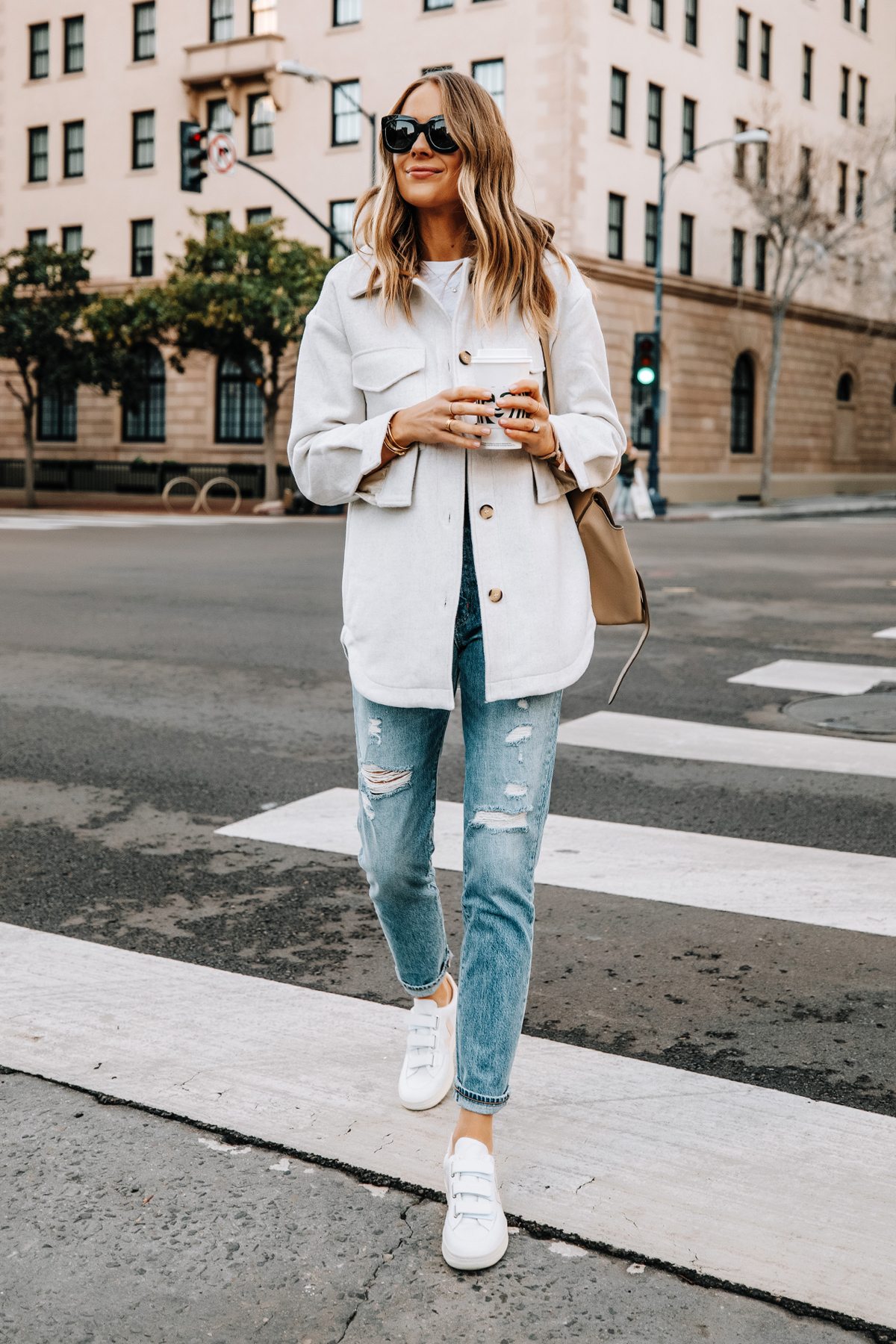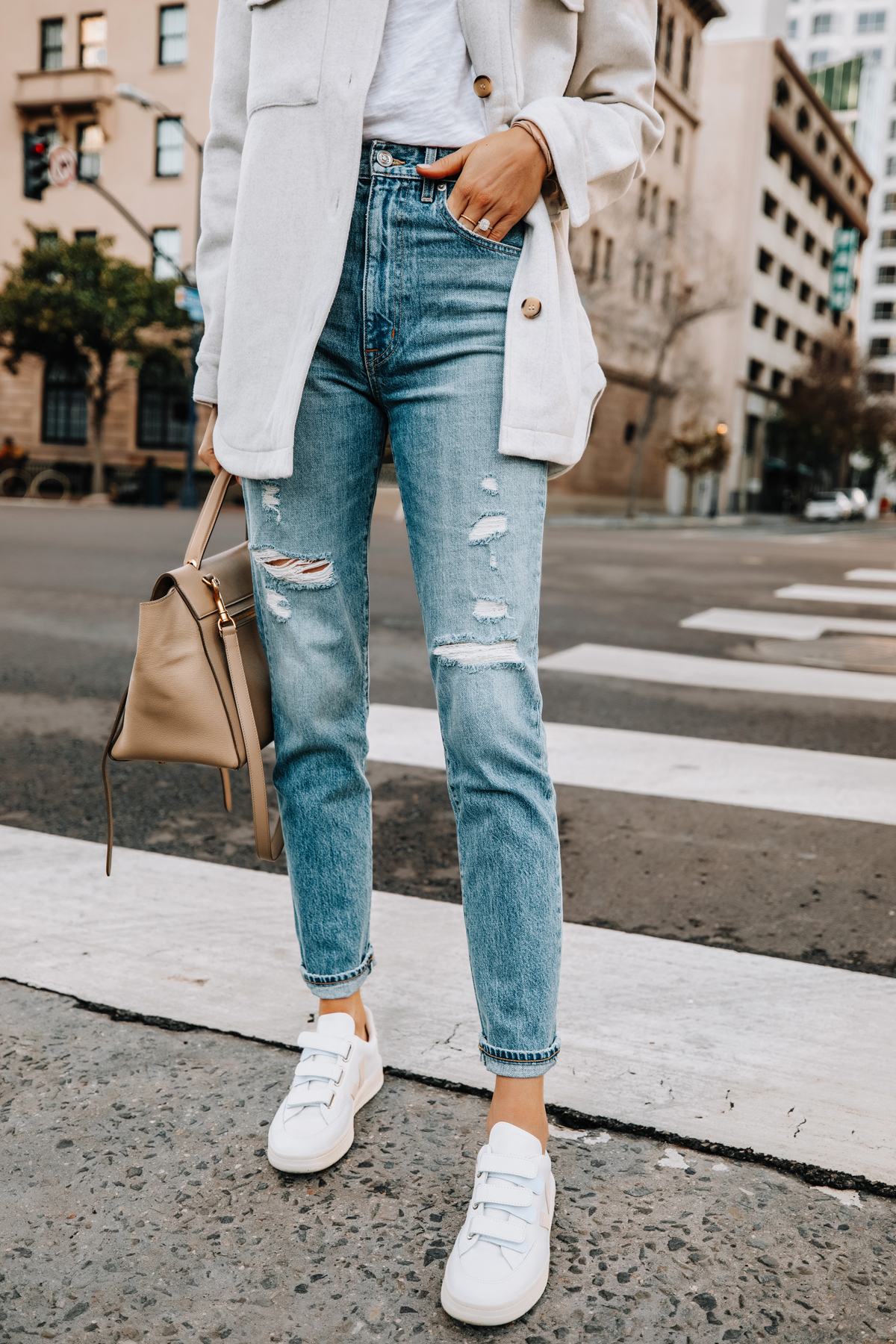 It's wild to think that before the fall of 2020, none of us knew what the word "shacket" meant. I think a lot of us thought it was a joke word at first—I know I did! But I very quickly learned the answer to what is a women's shacket? It's a piece of clothing that isn't exactly a shirt, but not exactly a jacket. It's a combination of the two; therefore, a shacket!
I quickly fell in love with this fantastic piece of outerwear. I found this beige shacket on Shopbop and ordered it right away to add to my small but growing collection of shackets. I've been able to style it with so many different looks, but the best outfit I've found for the shacket is a simple white tee with a pair of comfortable, casual sneaks like Veja sneakers. Just like shackets, the Veja line has been having a moment in the spotlight for the last several months and for good reason. If you're wondering which Veja sneakers to buy, I review the styles here & here!
The beige shacket and velcro Veja sneakers are perfect to wear with a great white t-shirt and pair of distressed jeans. Wear this outfit to work from home, run some errands, or a casual fall brunch this season!
Shackets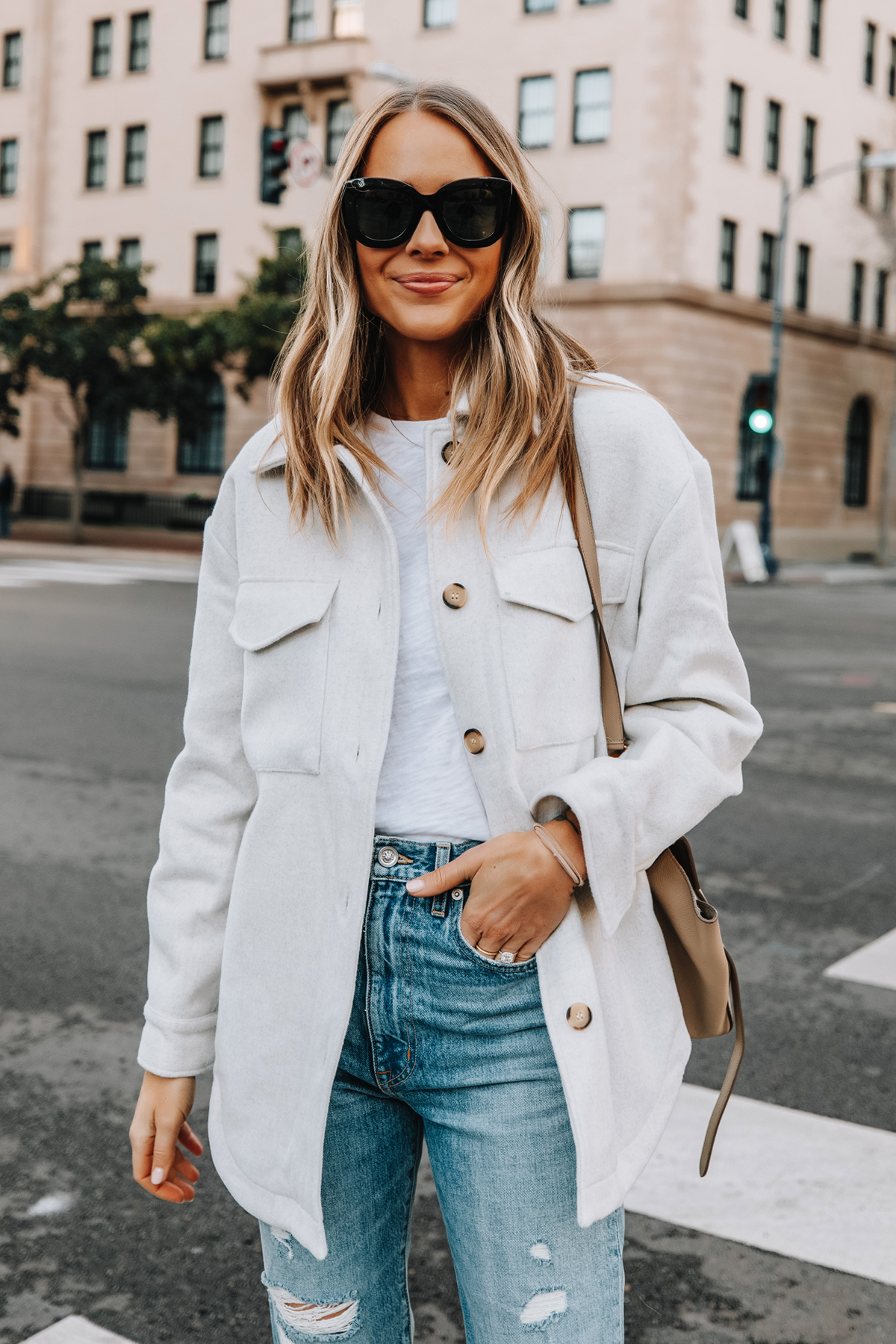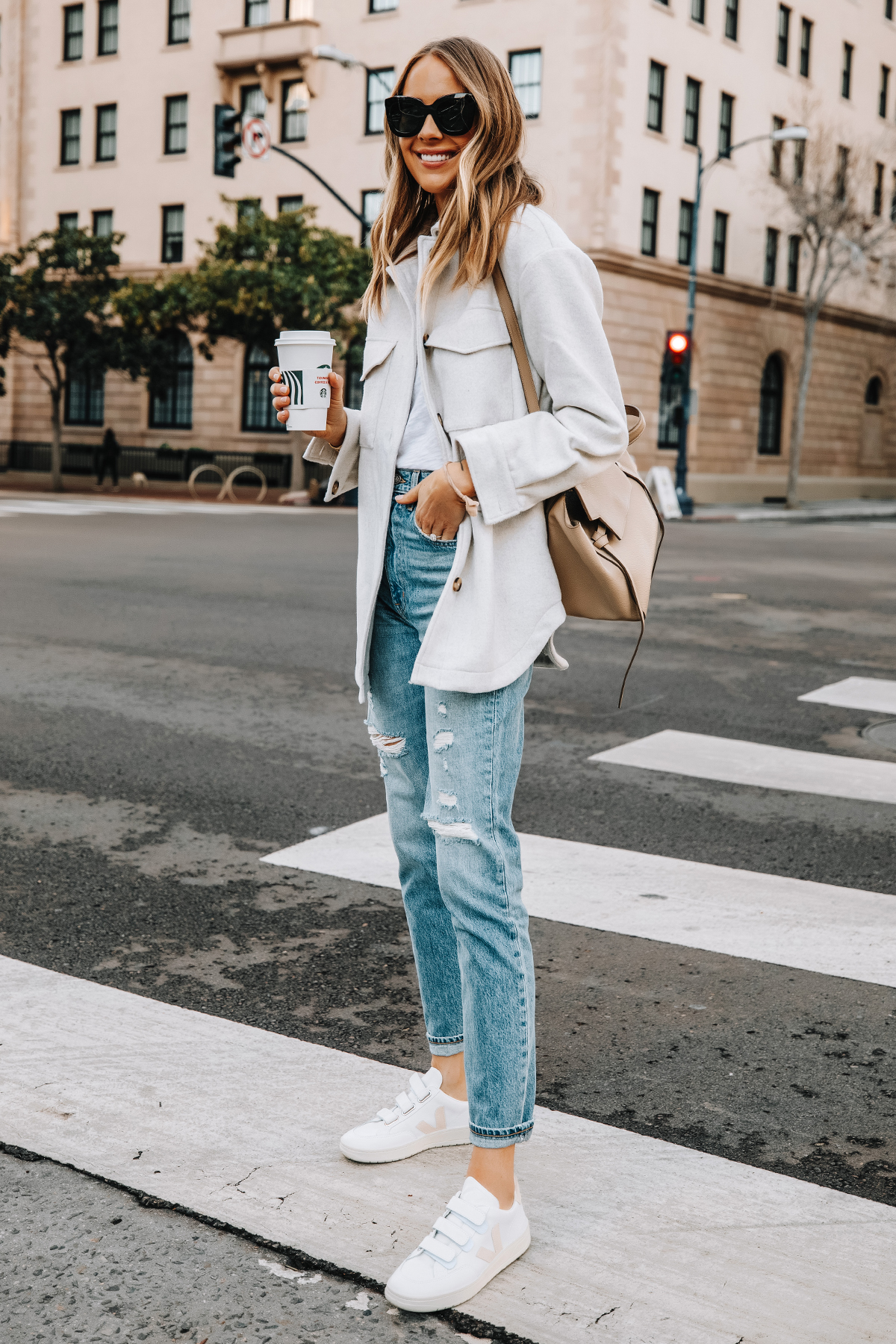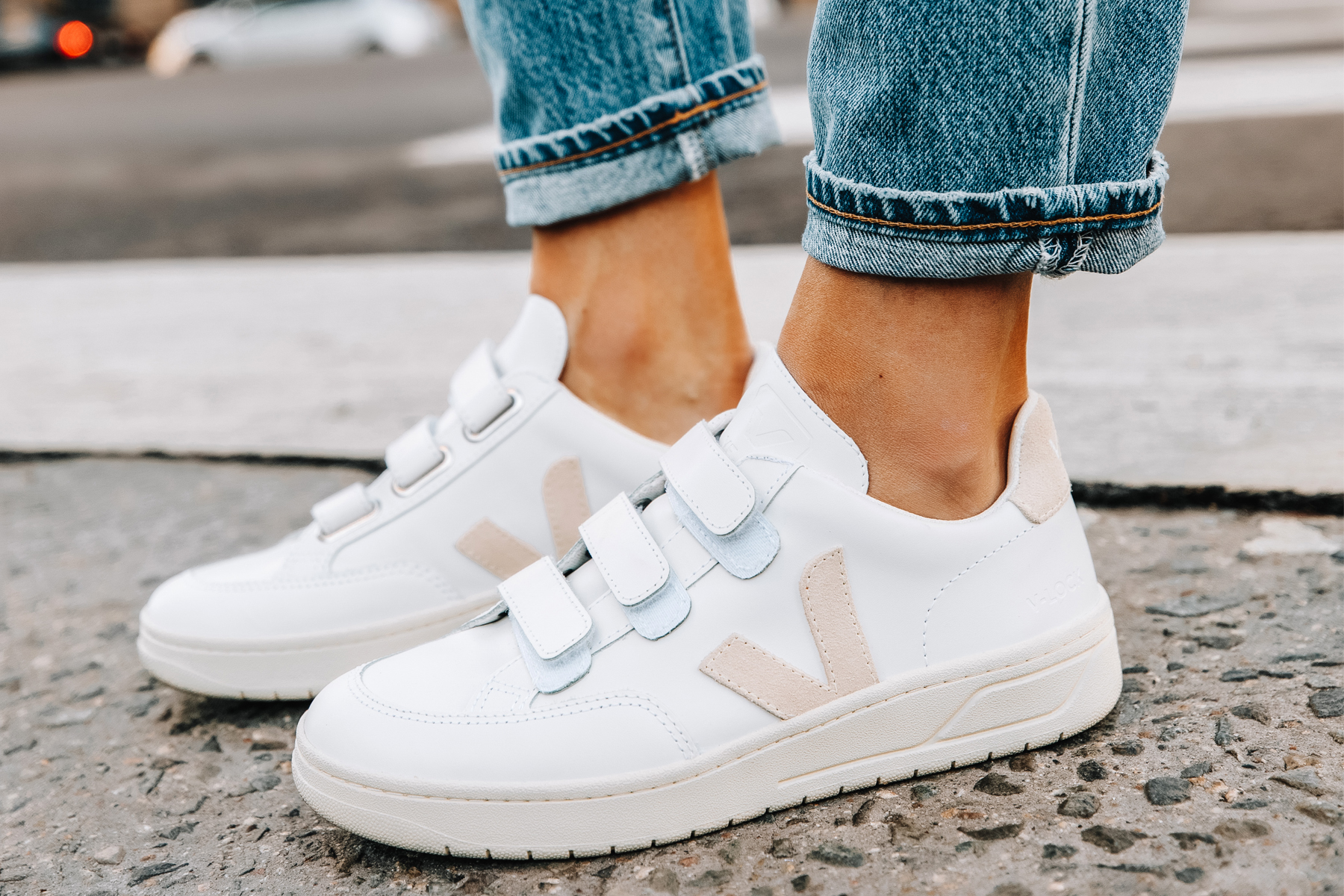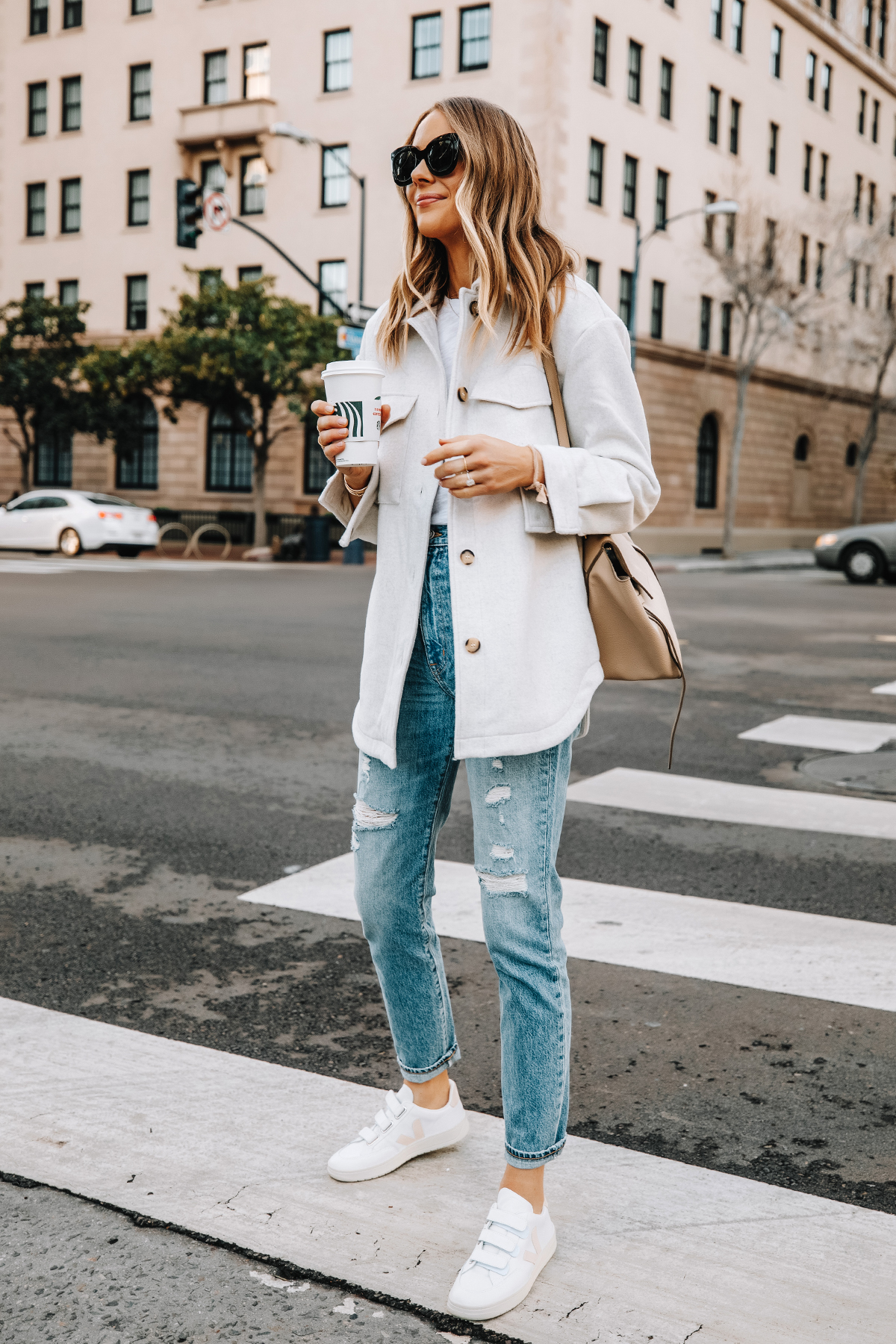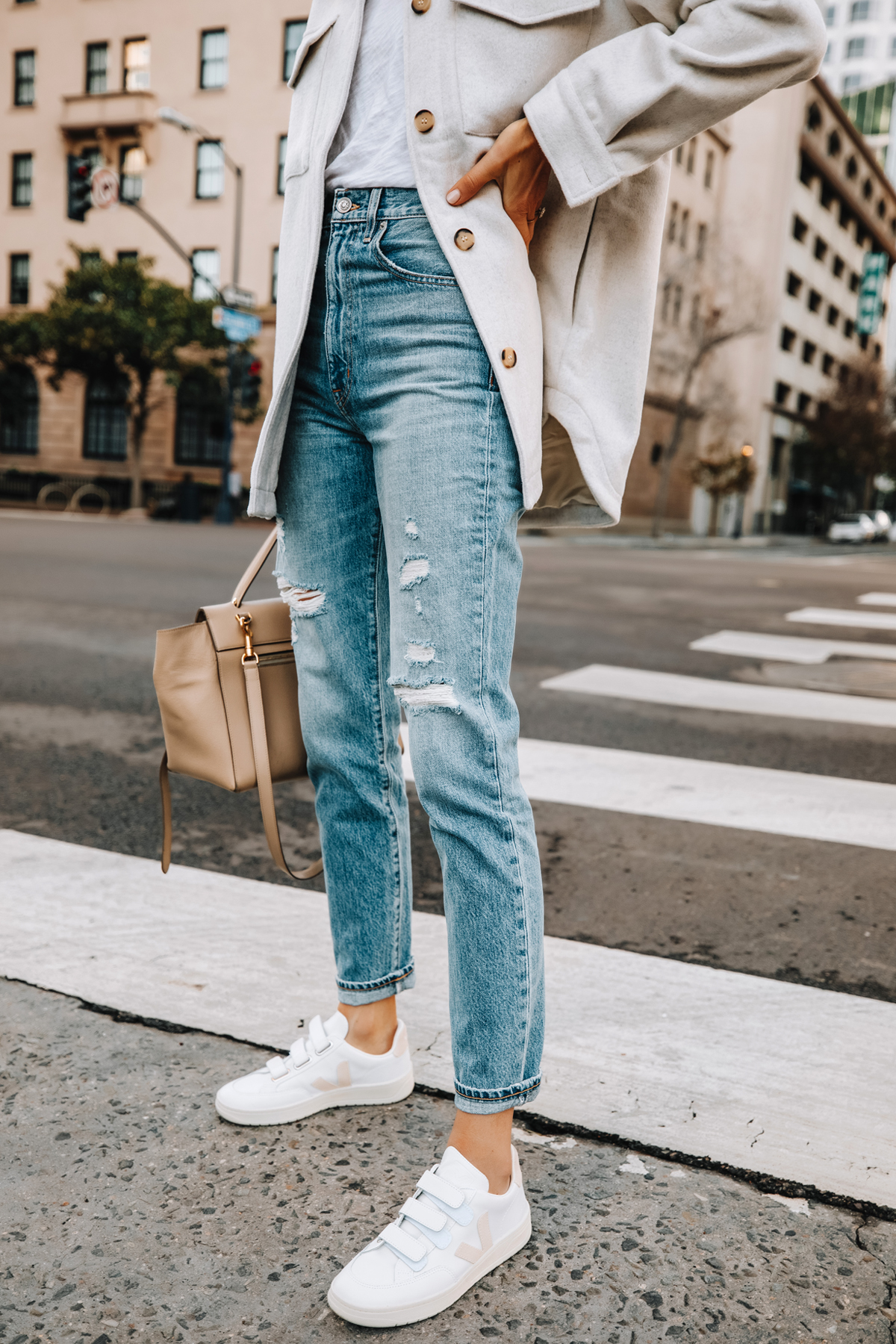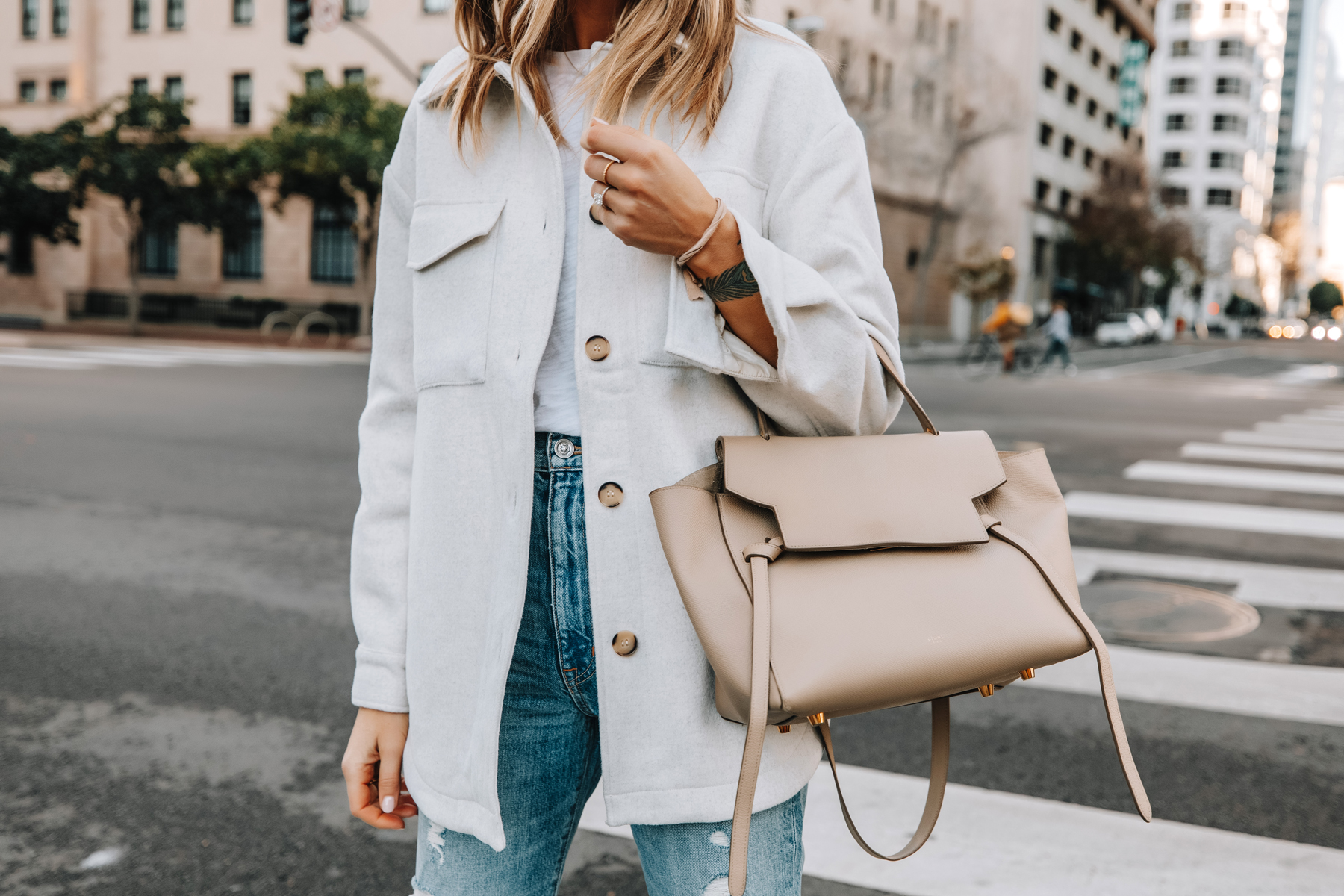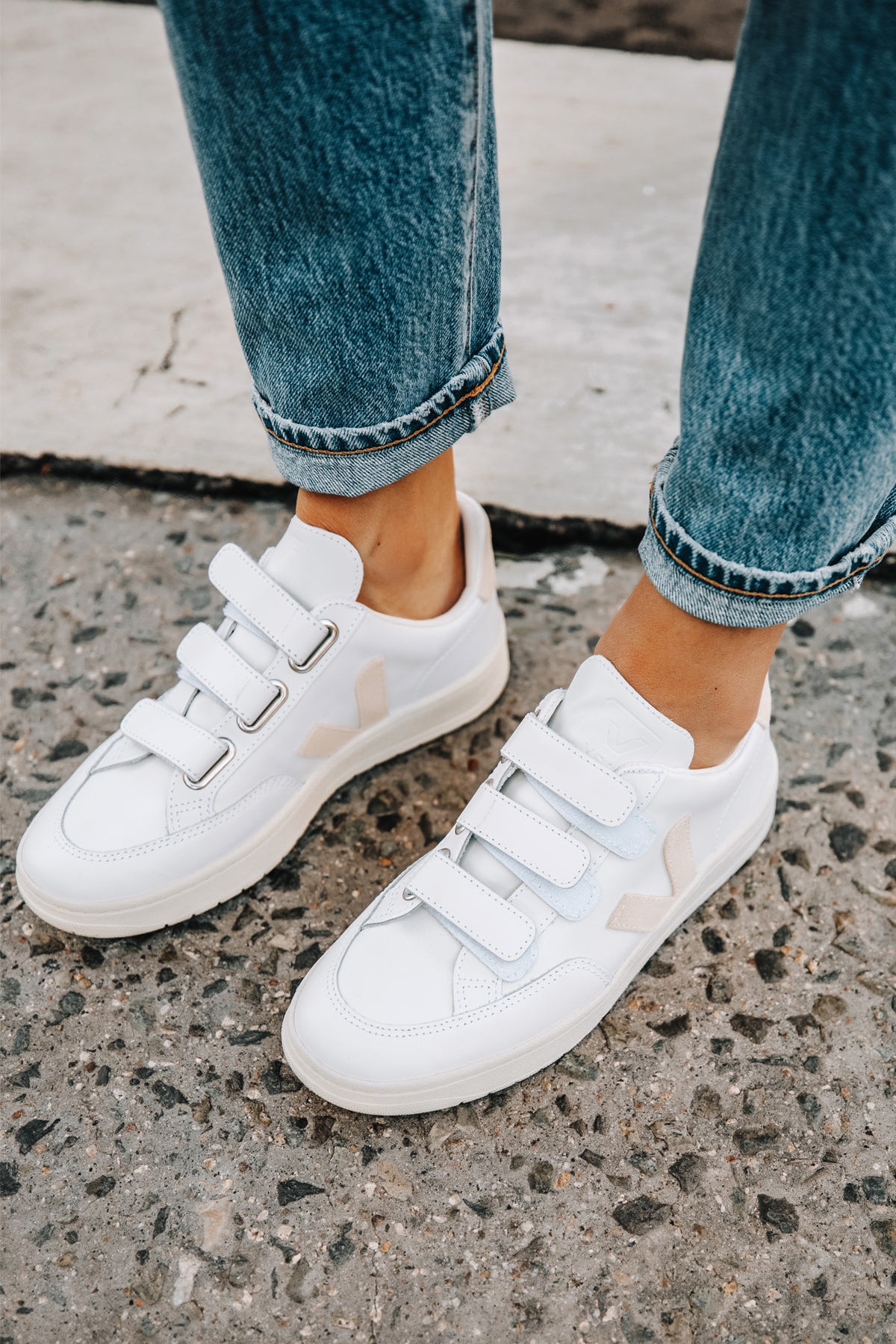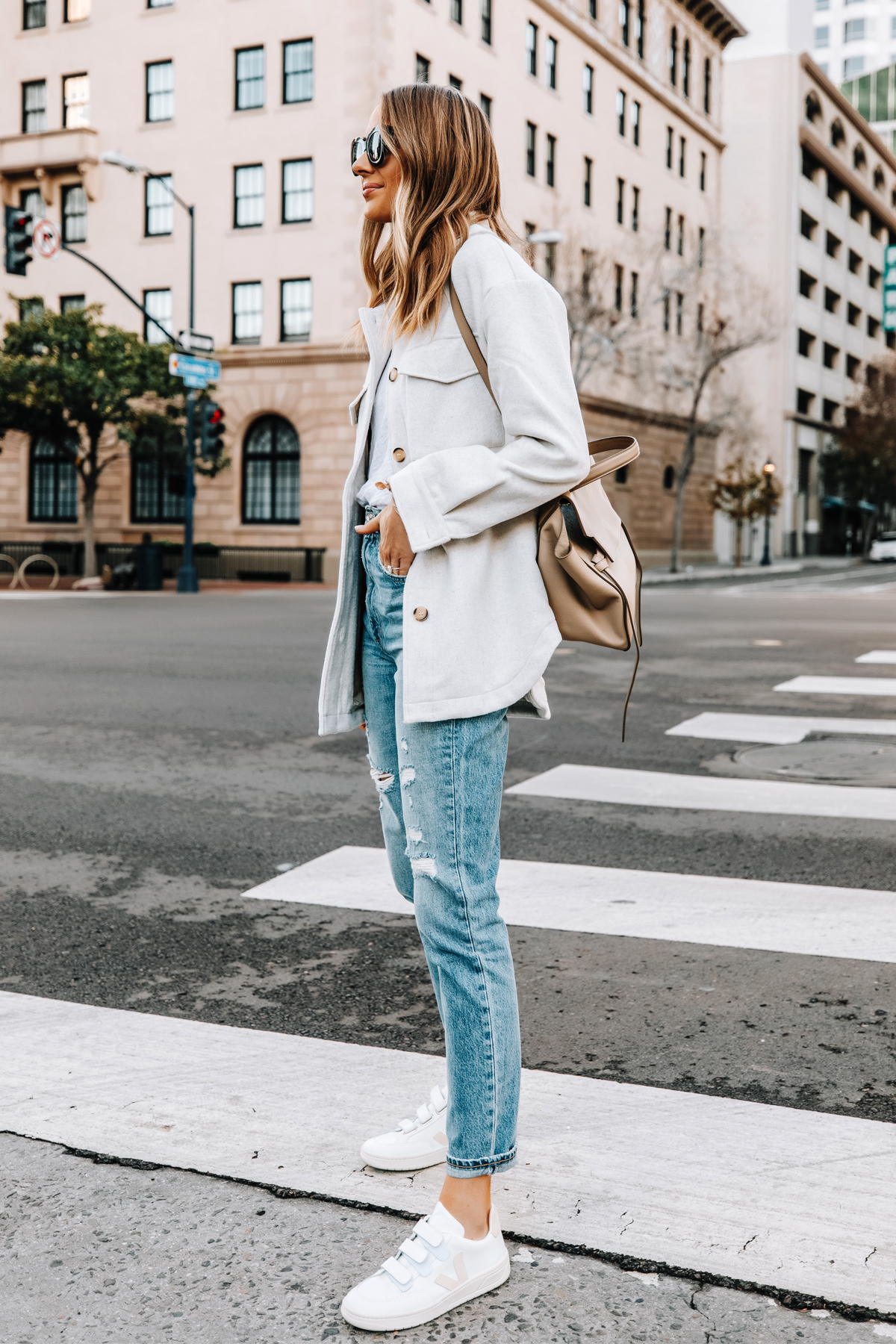 A special thank you to Shopbop for sponsoring this post. All thoughts and opinions are my own.
This post may contain affiliate links, meaning when you click the links and make a purchase, we receive a commission.
Photos: Arielle Levy