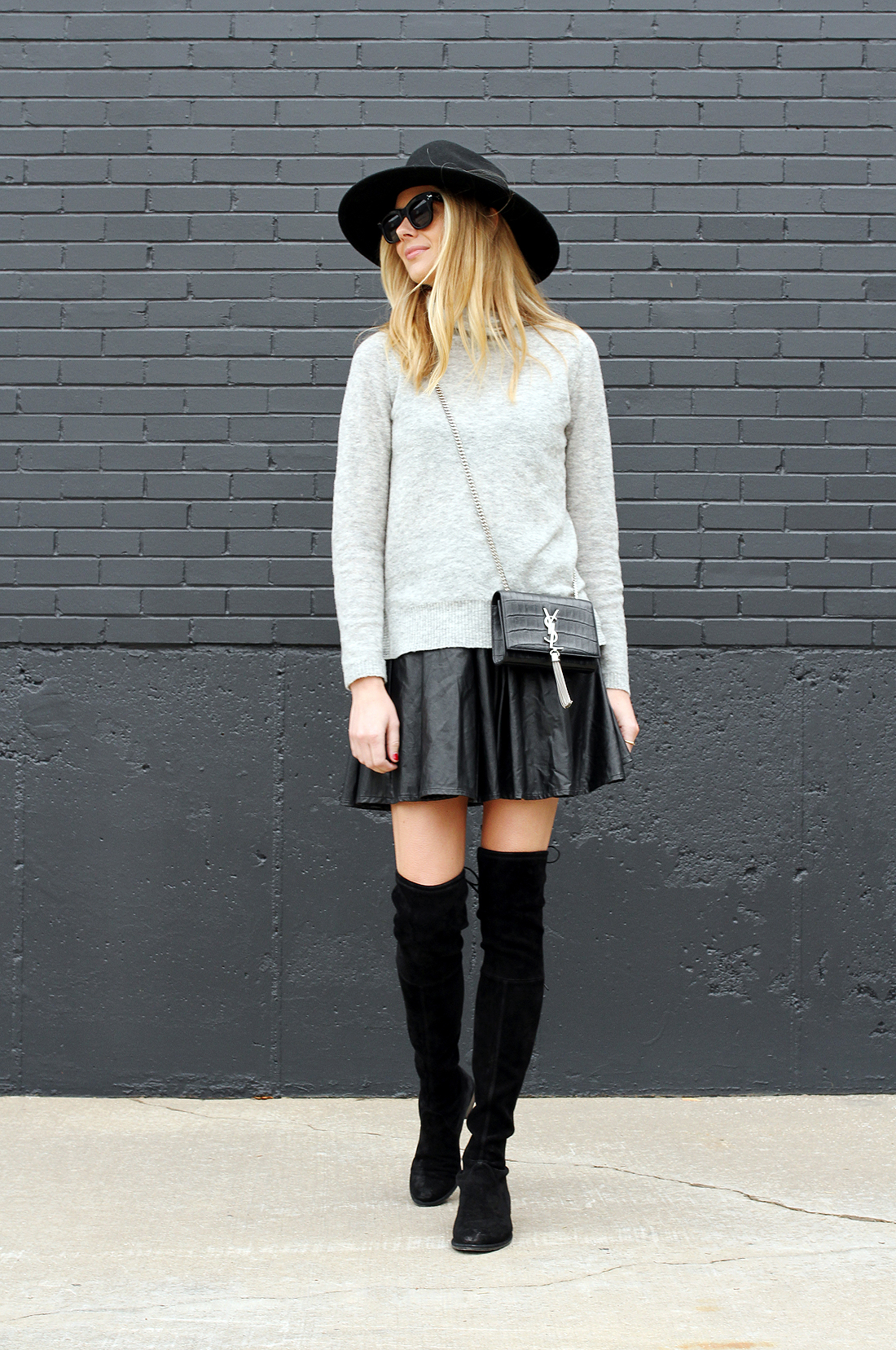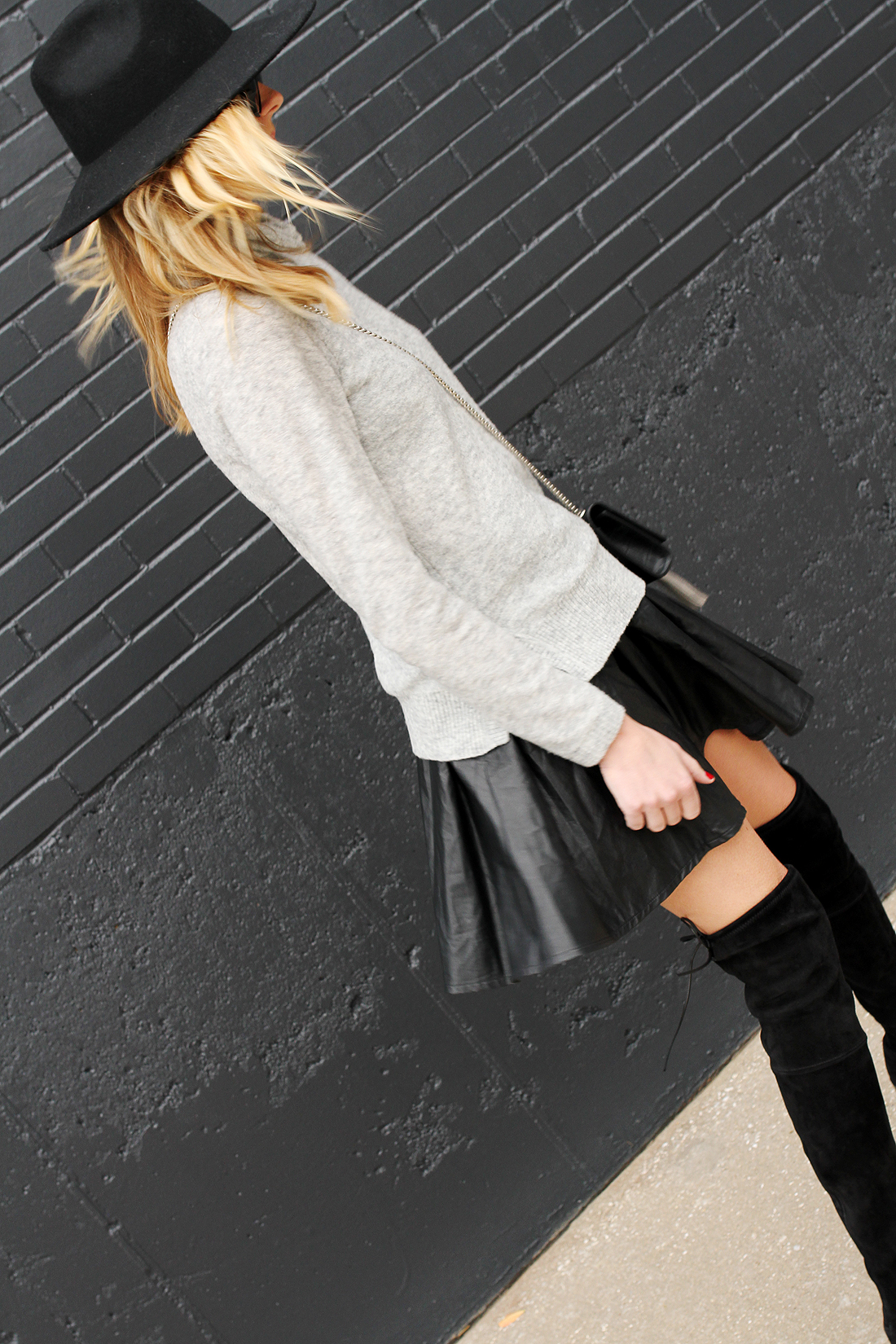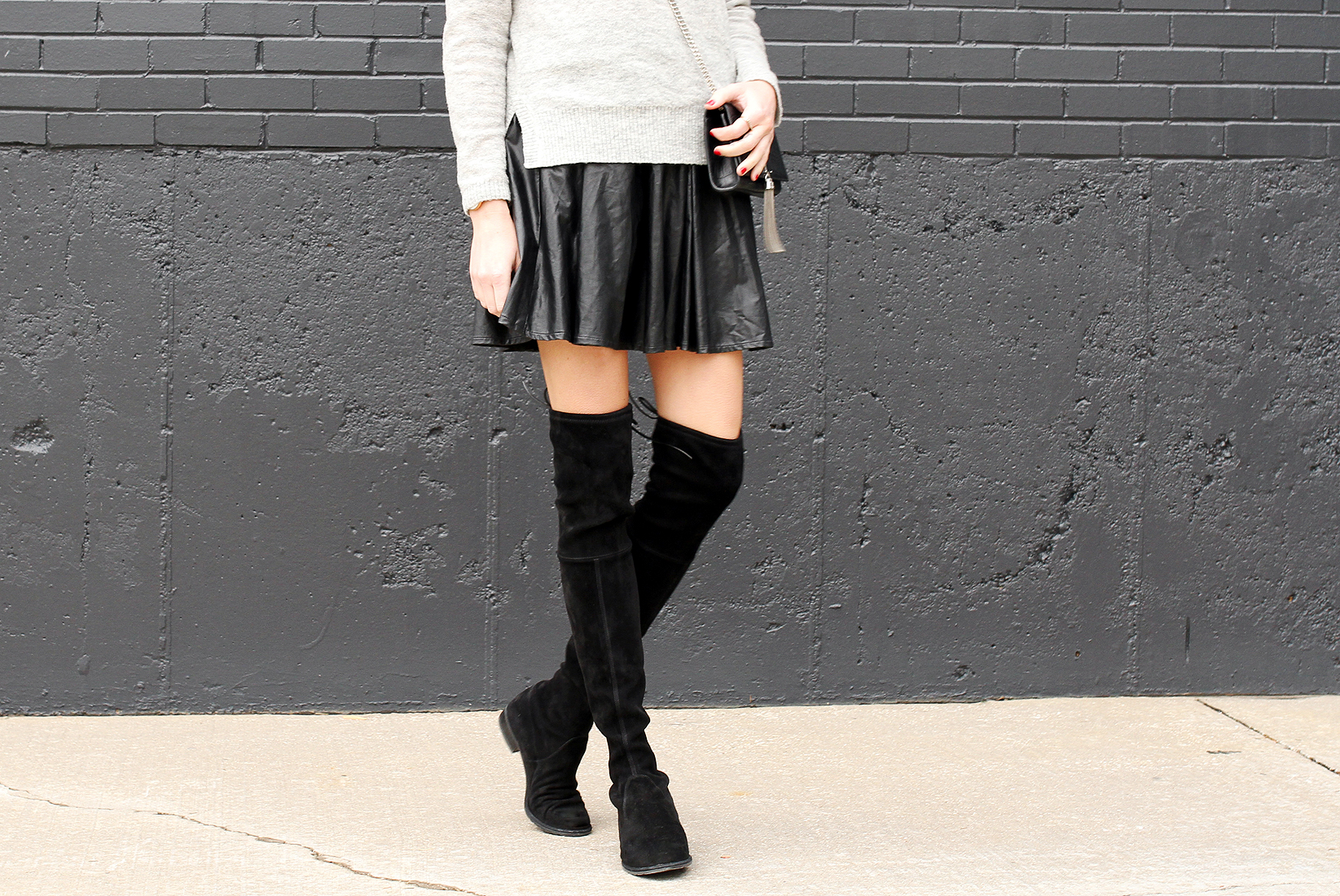 Do you ever find yourself re-discovering items tucked away your closet you may have forgotten about, or was bored of at a certain point in time? This isn't typical for me since I am constantly cleaning out my closet. Seriously, every 3-4 months I got through a major purge. I don't like to have too many items in my closet at once because if find it harder to figure out what to wear if the selection is too big. I like organized, focused, essential items, with a few trendy pieces from the season mixed in. Most of the time I'm satisfied with the items I decide to donate. However sometimes I find myself wondering, "Whatever happened to …"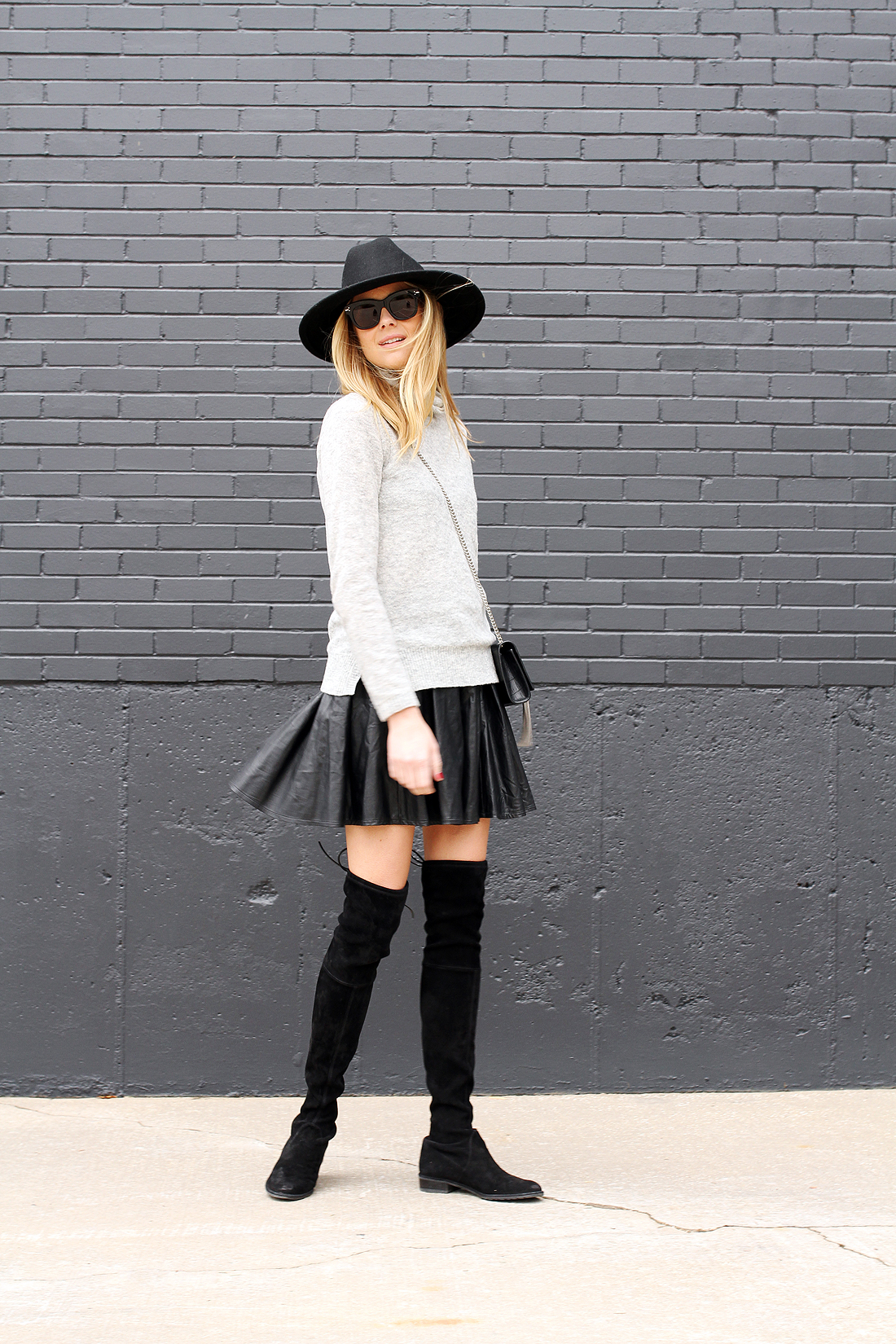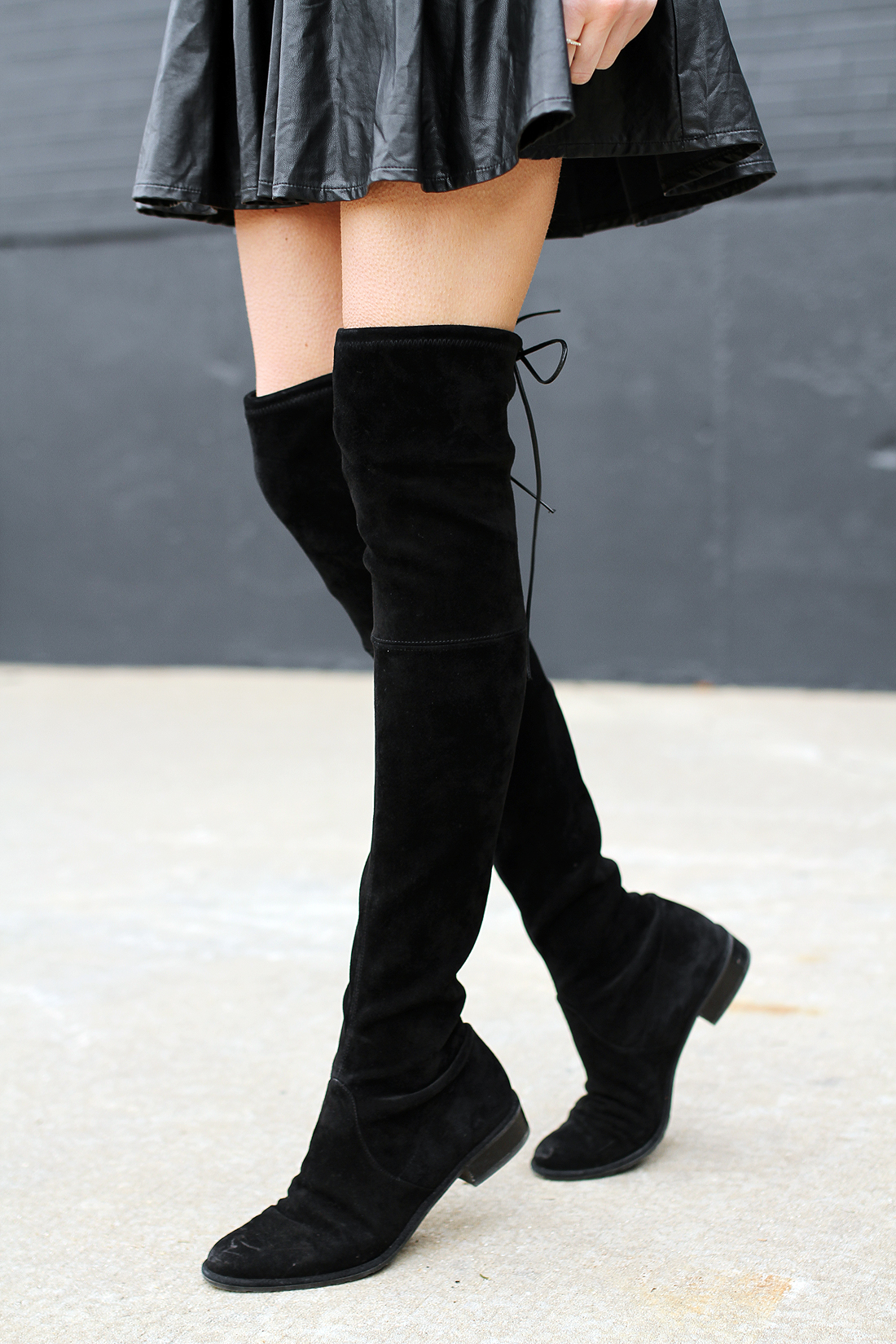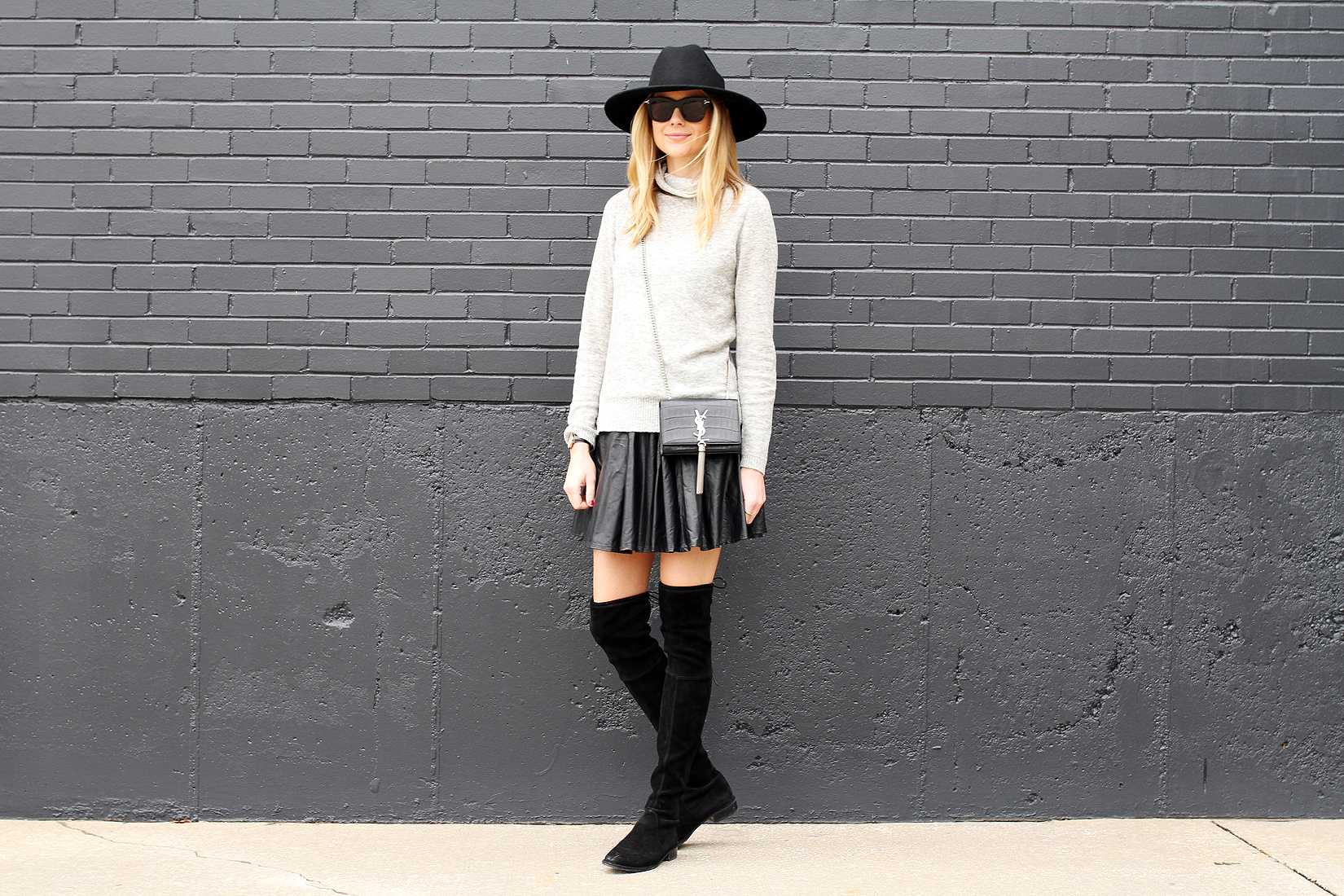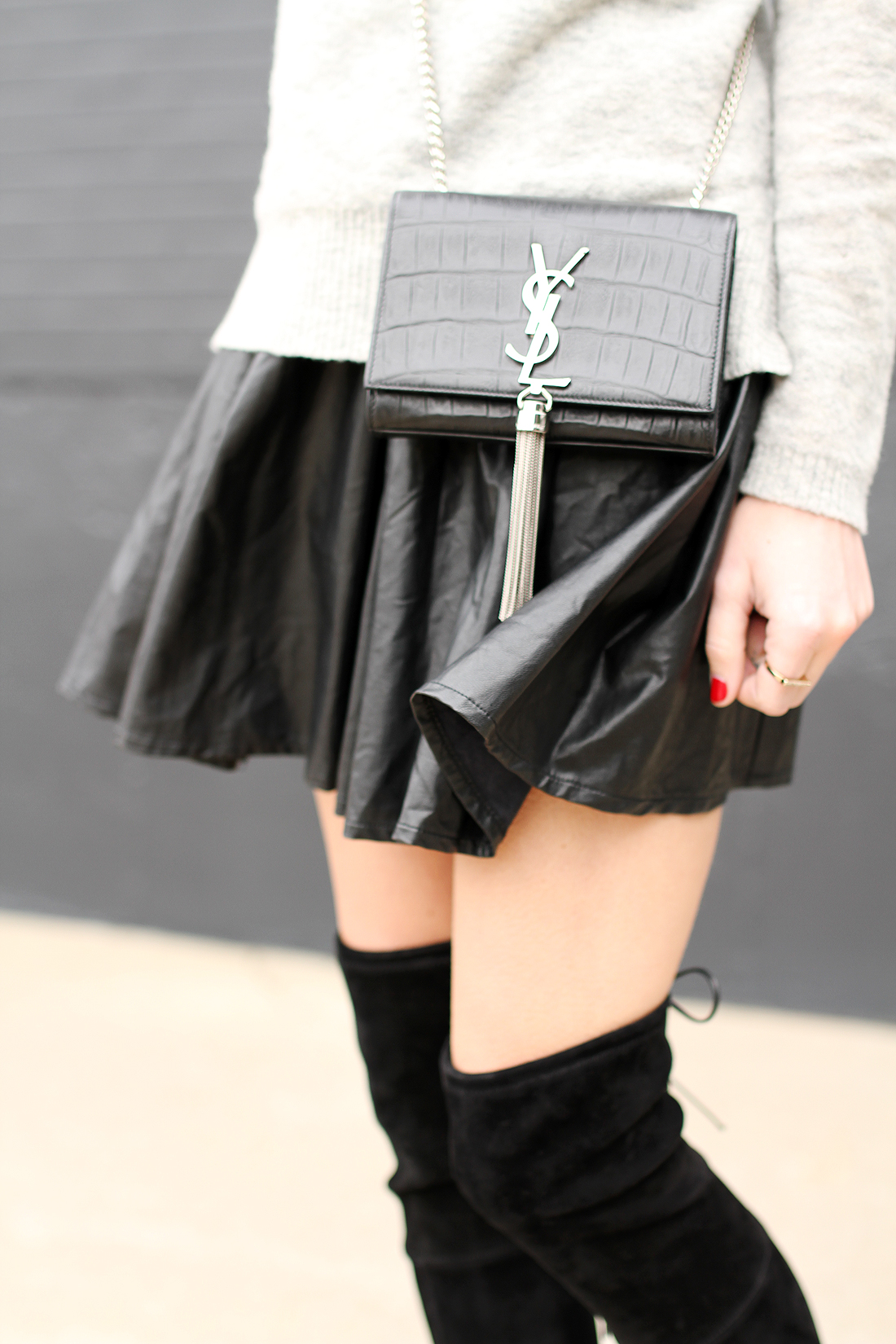 My faux leather pleated skirt has made it through many rounds of closet clean-outs. I actually had multiple, so during my last closet update, I decided to only keep one and figure out how to wear it more often. I love wearing this flirty skirt with a cozy sweater & hat for this time of year. It's the perfect weekend ensemble!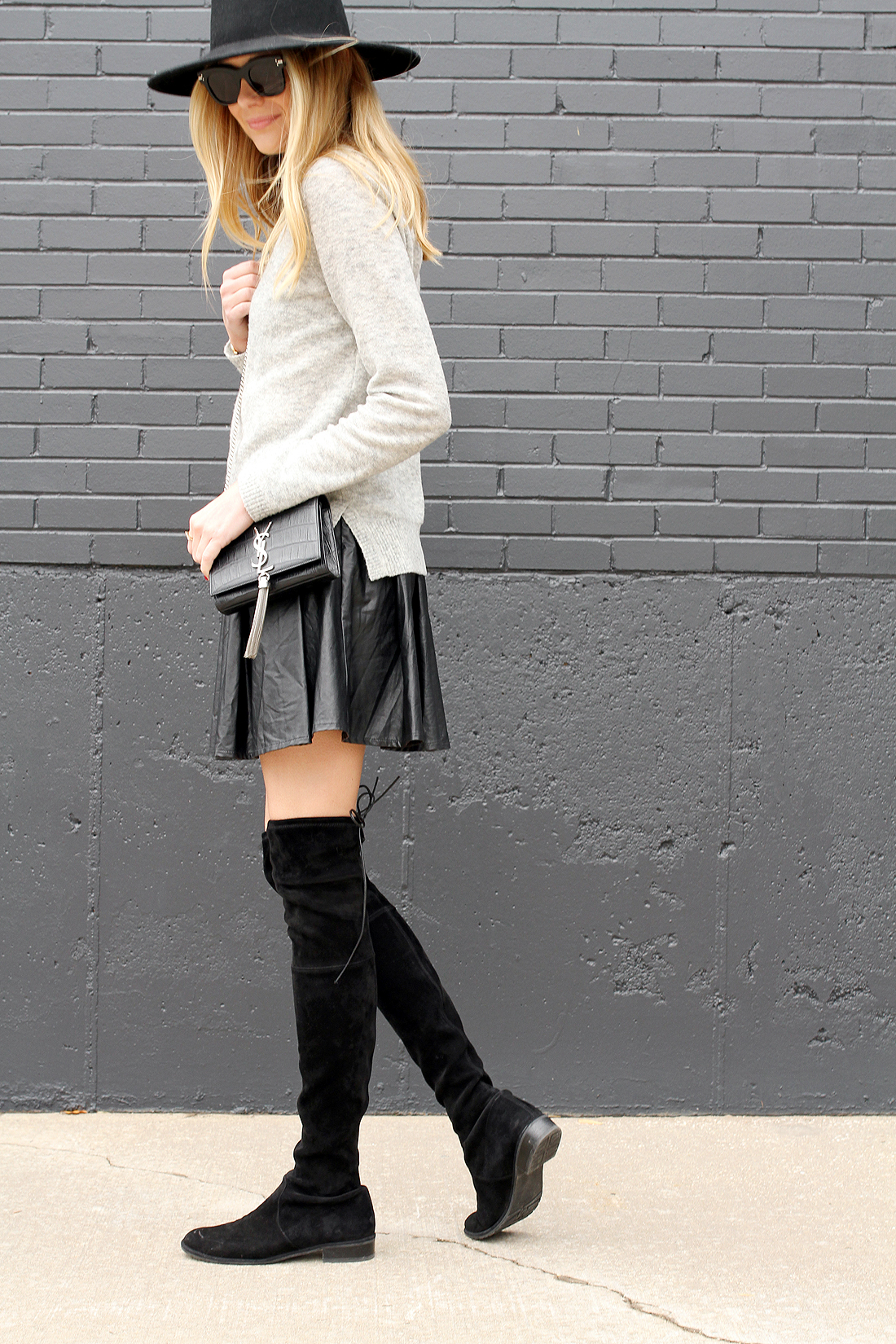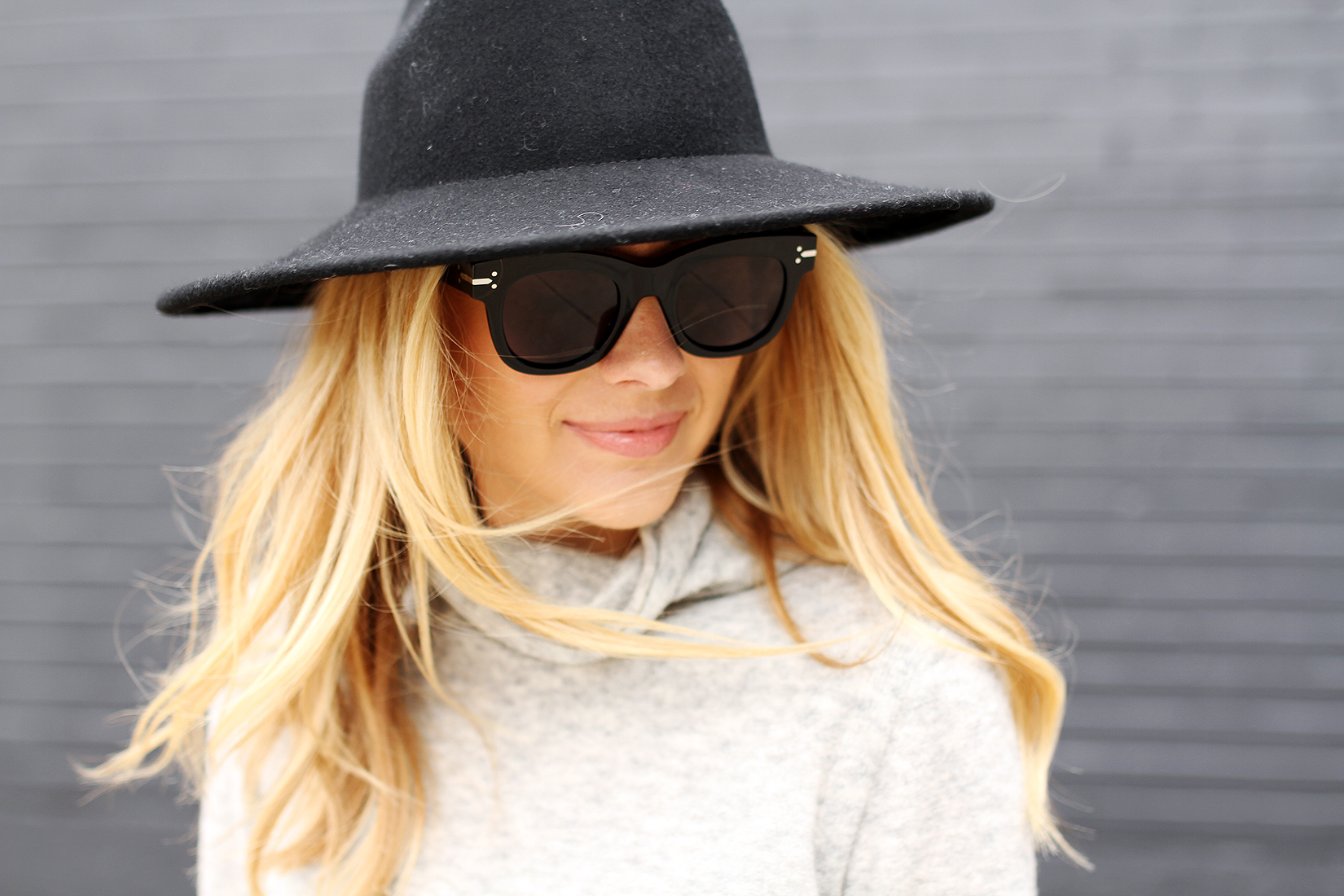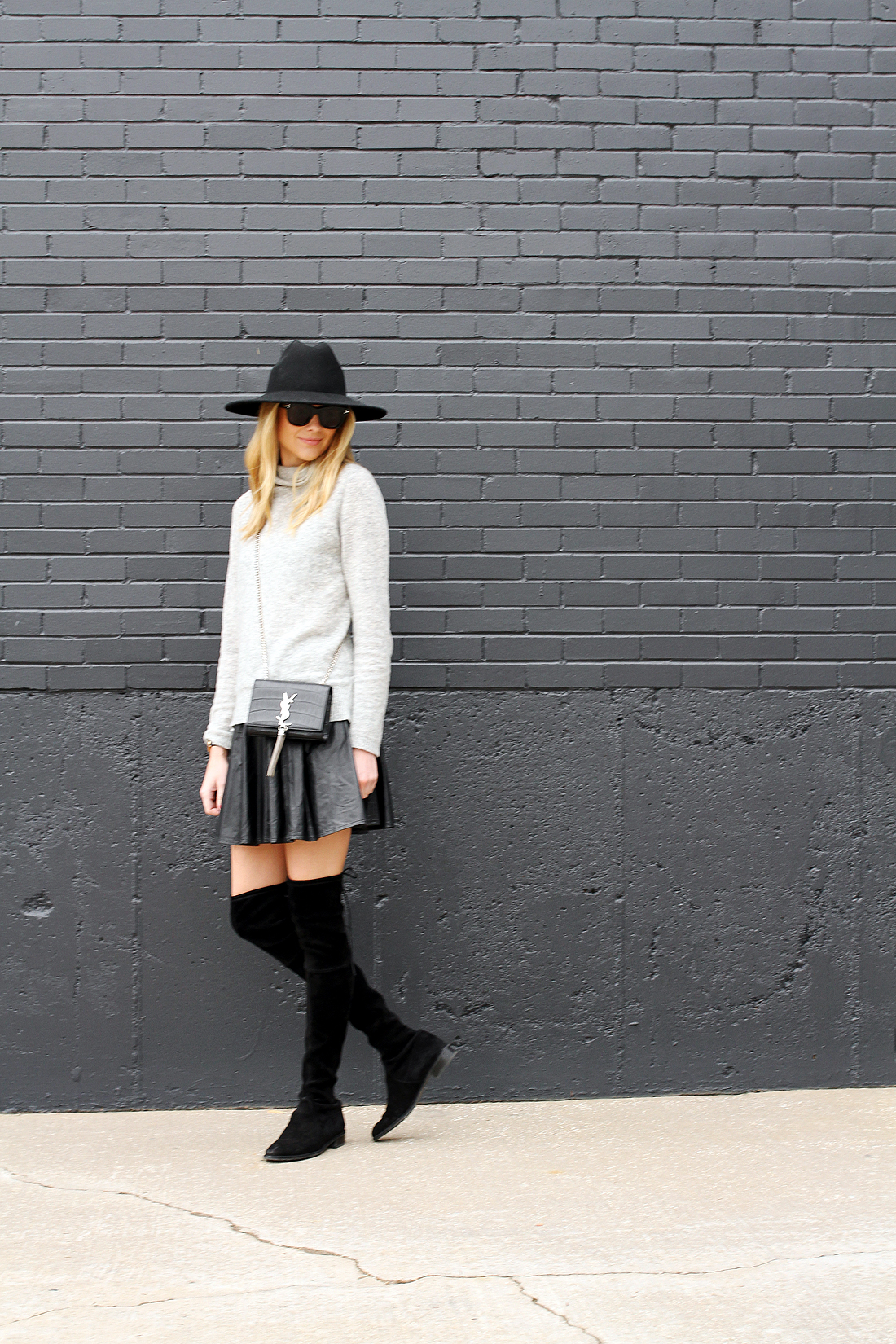 Since the weather has been unusually warm this season, I was able to wear it in December, and opted for my Stuart Weitzman Lowland boots instead of tights! These boots have been one of my most well-worth-it purchases to date. If you have been on the fence about them, I say bite the bullet; you won't be disappointed. FYI I'm 5'10" so they don't go quite as high as I would like, but this year they launched a new style called the All Legs which I think will be perfect for all us long-legged-lovelies out there!
Sweater: Similar | Skirt: Similar | Hat: Similar | Boots: Stuart Weitzman | Sunglasses: Celine | Handbag: Saint Laurent