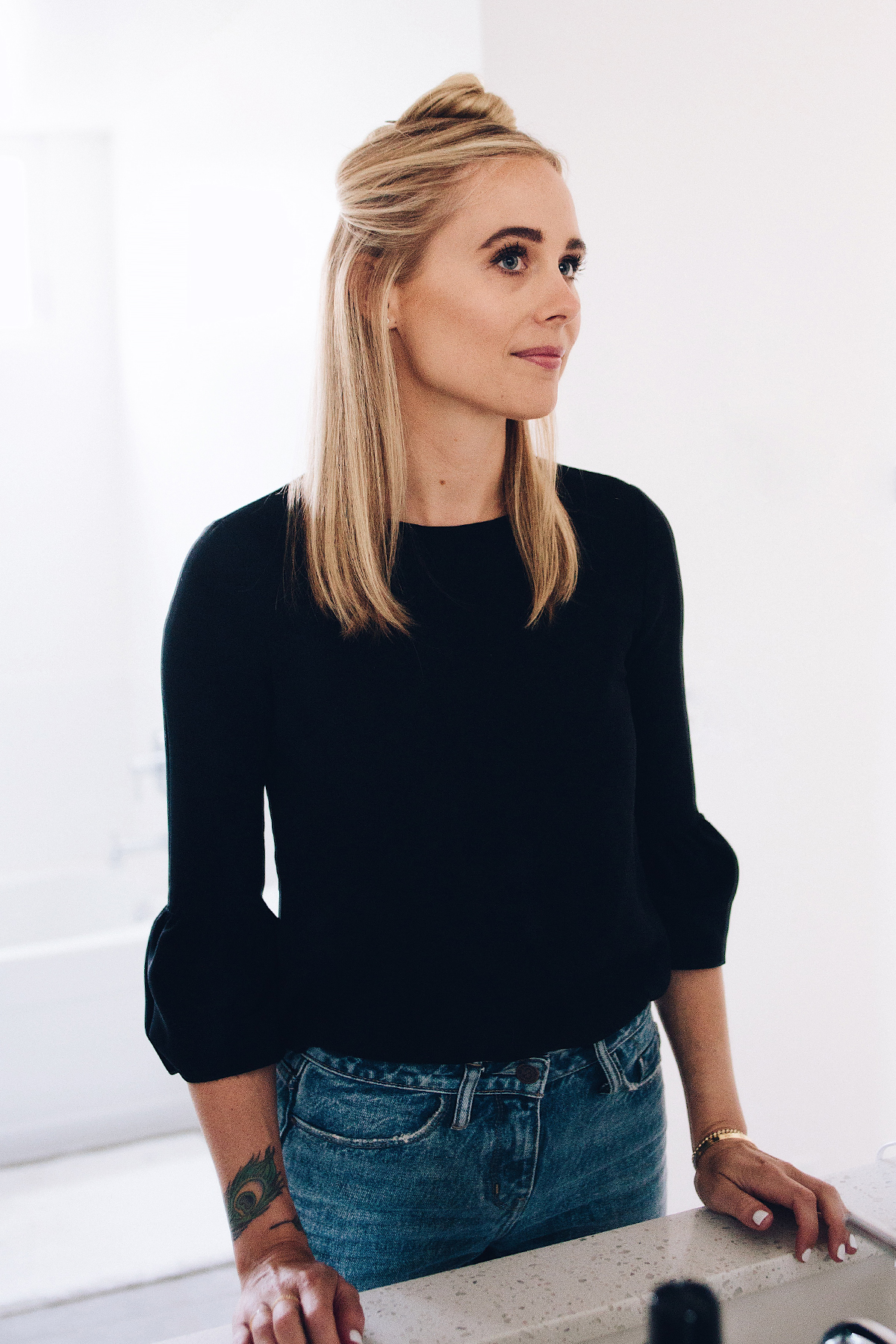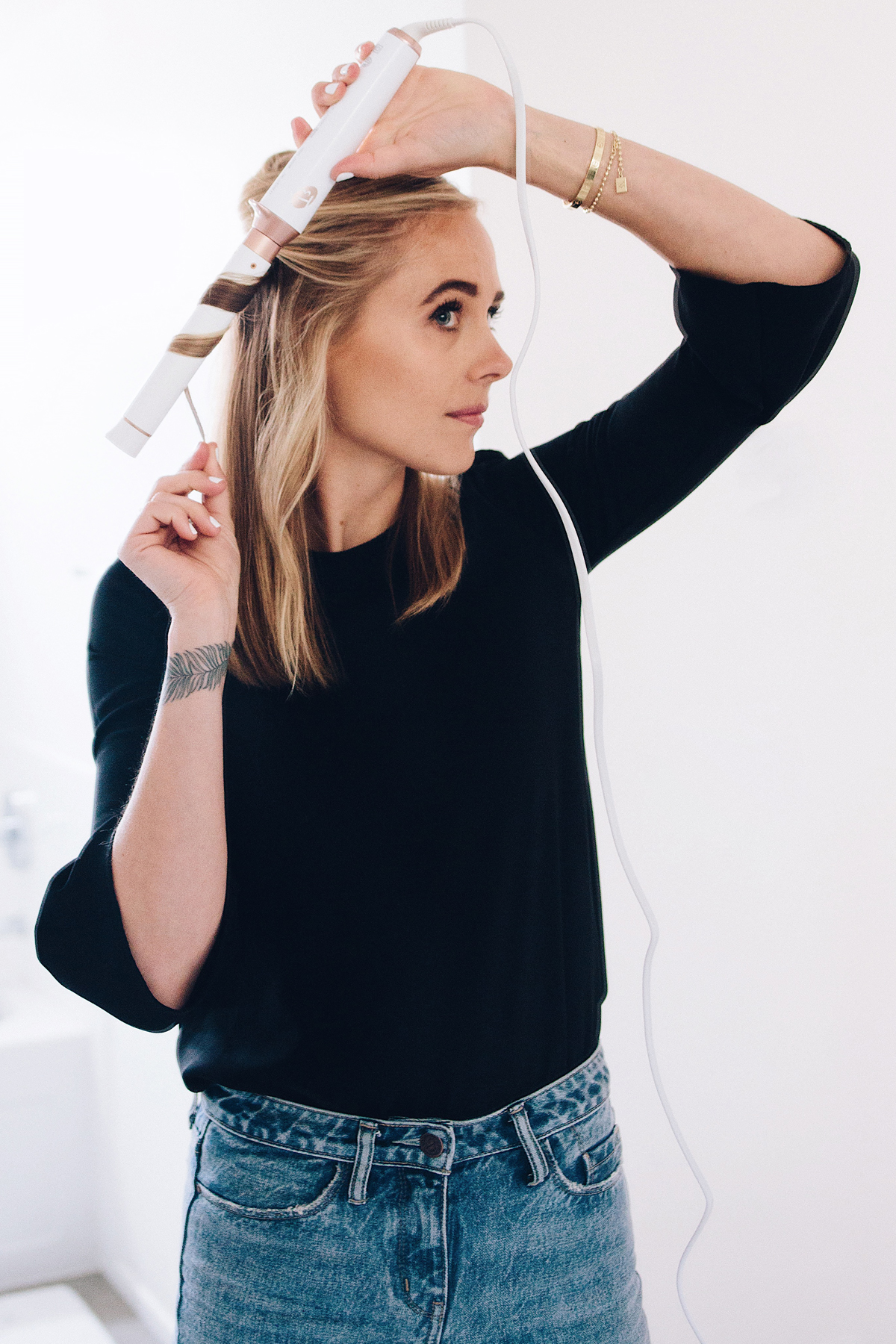 Let me start by saying this post is long overdue. For over a year now (yikes, maybe more), the most requested topic or asked question was 'how do you curl your hair?' I'll be honest, I never really thought of myself to be someone that is good at doing hair. I just always did what worked for me and never branched out. I like to keep things simple, so I wasn't watching YouTube videos trying to emulate the best curls, or reading up on blogs about products others used to make their curls work. I know everyone's hair is different and not all products or tools will work the same. Because of this, I felt like if I shared how I did my hair and you guys didn't get the same results I would be letting you down. But then I realized, I didn't "master" these curls overnight. It took trial and error and testing different products/tools in order to get my best curls. So, I finally decided to share what works for me, and hey, if it works for you great! If not, keep trying because if someone like me (not talented with hair at all), can achieve these curls, you can too!
Read below for step by step instructions on how I curl my hair with the T3 wand using the 1" barrel.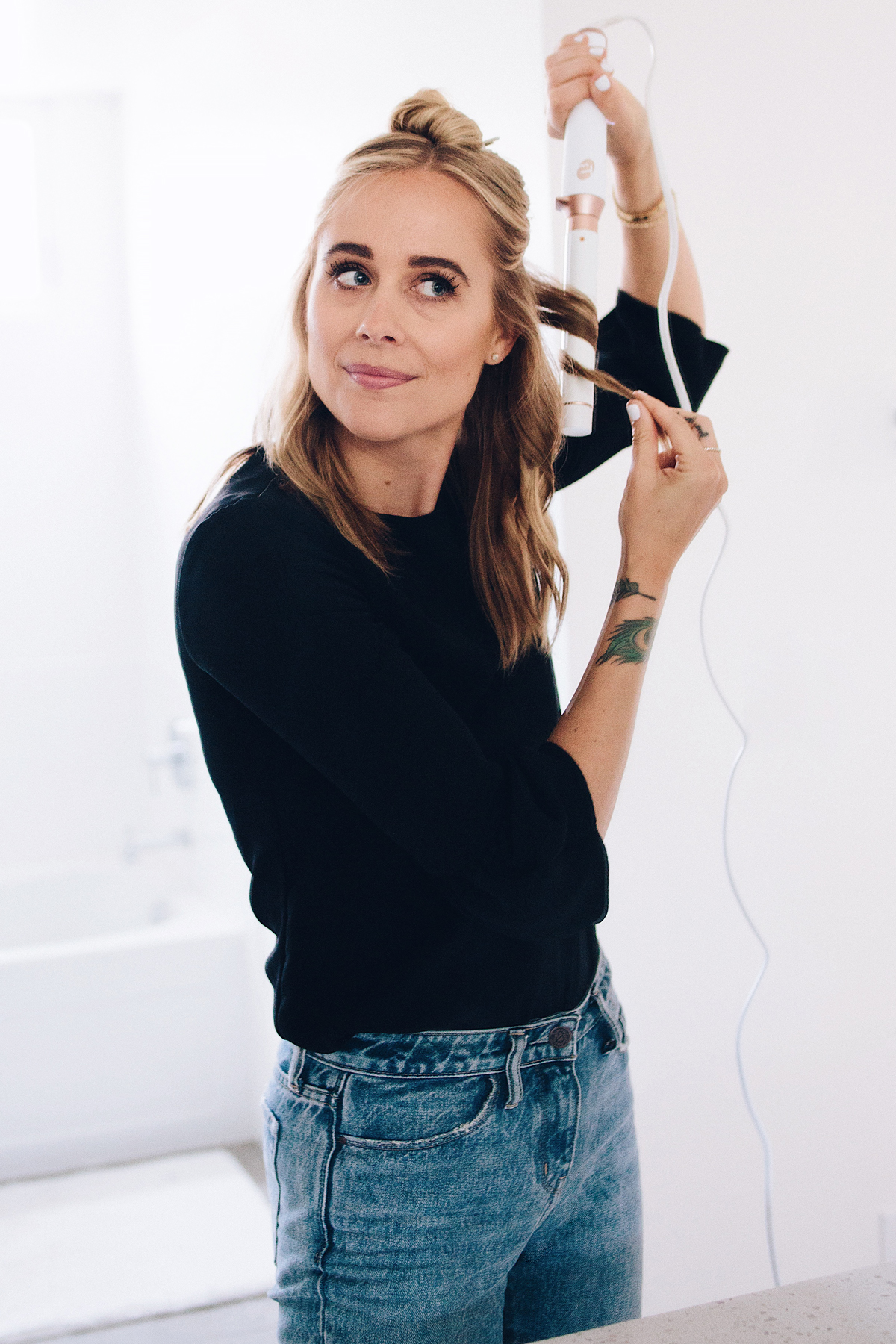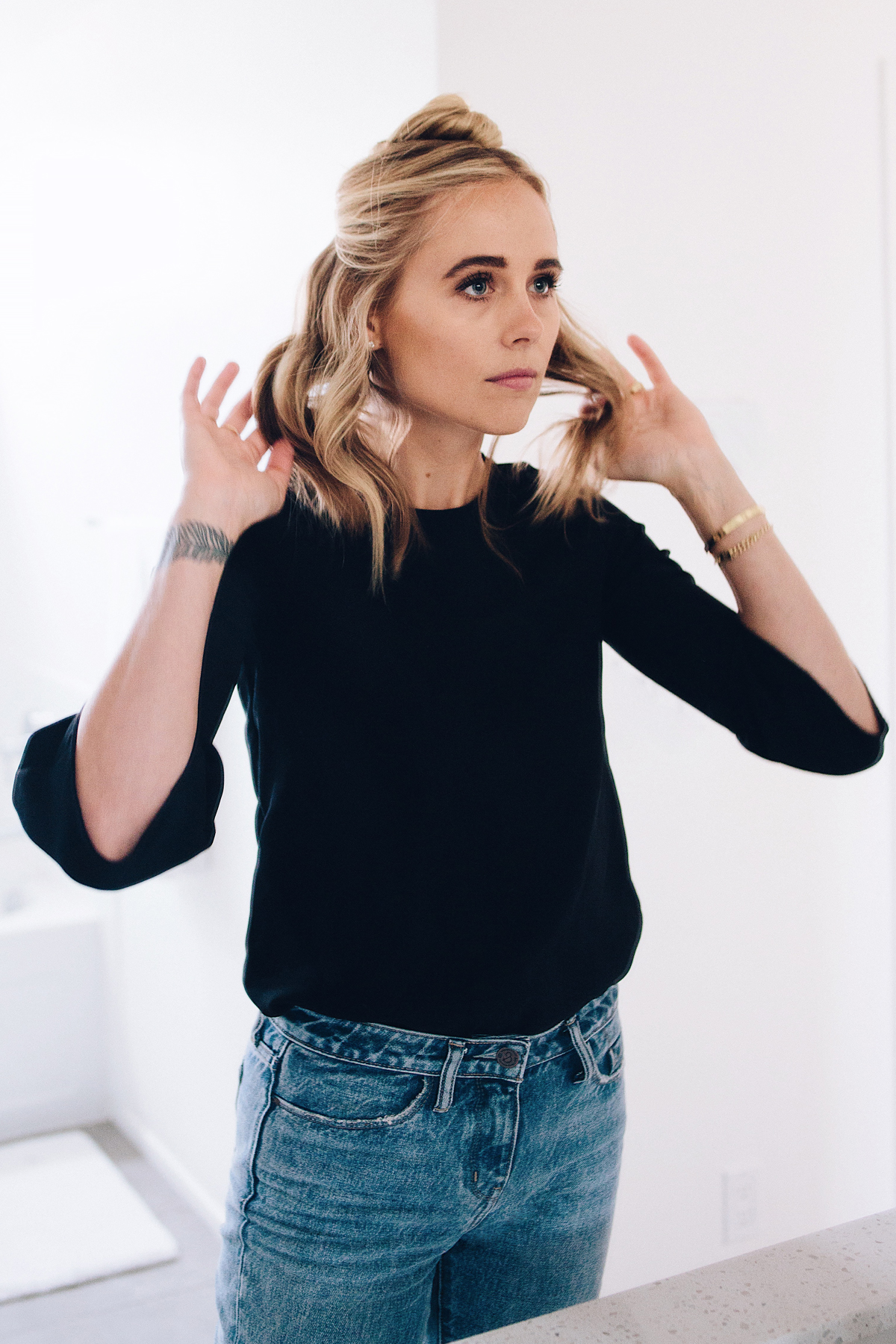 I typically start with clean hair (shampoo / conditioner) and blow dry my hair straight with a round brush (if I do start with dirty hair, this dry shampoo is my favorite and gives lift at the roots). Make sure to always use a heat protectant when using a blowdryer and curling iron. I love this one and it has lasted me years! While it might seem like the curls won't hold on clean, blown out hair, they do with the products I use. Again - this is what works for my hair.
Step 1:
I start by dividing my hair into two sections (or more depending on hair thickness) and secure the top part with a hair clip on top of your head.
Step 2:
Begin with the bottom portion of your hair. Take about a 1" section of thin hair. When I say "thin" hair I mean don't grab a lot of it. If you have too much hair, not all of it will heat on the wand and your curls will look more bent than curled. It's a little more time consuming but looks so much better. Hold the T3 wand however is most comfortable/natural to you, and wrap the section of hair around the barrel away from your face. I leave about 1" of the ends out so they aren't curled. It makes the look more relaxed and gives beachy waves.
Step 3:
Continue step 2 until the entire bottom section of hair is curled. When you curl the opposite side, just make sure to keep curling hair away from your face and leaving the ends out.
Step 4:
After the bottom section of hair is curled I wait maybe 30 seconds so they can set. Then I gently run my fingers though my hair to break the curls up and soften them. I do not use product on this step.
Step 5:
Remove hair clip from the top portion of hair and repeat step 2 until all the hair is curled. Go back through and re-curl any pieces that might need some more lift. I typically have to curl the pieces closest to my face twice.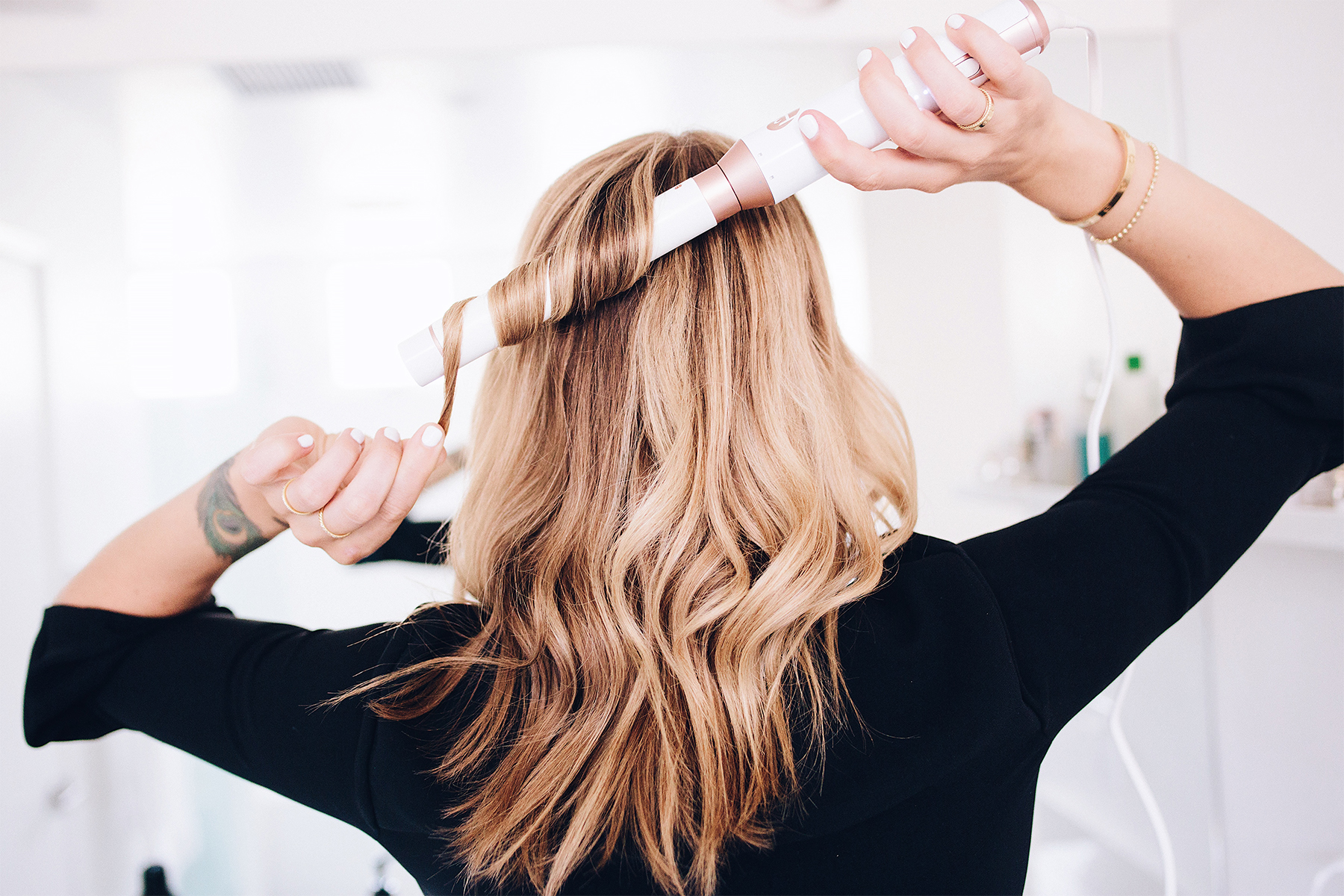 Step 6:
Once all the hair is curled, I use my Oribe Dry Texture Spray to give my hair some grit and body. Spray sparingly as a little goes a long way!
Step 7:
Next, I use my Mason Pearson rake comb to comb through all my curls. This is similar to step 4, however, this comb helps to prevent tangles and pulling out hair. I like the look of softer curls, which is why I prefer to comb though them. You can skip this step if desired.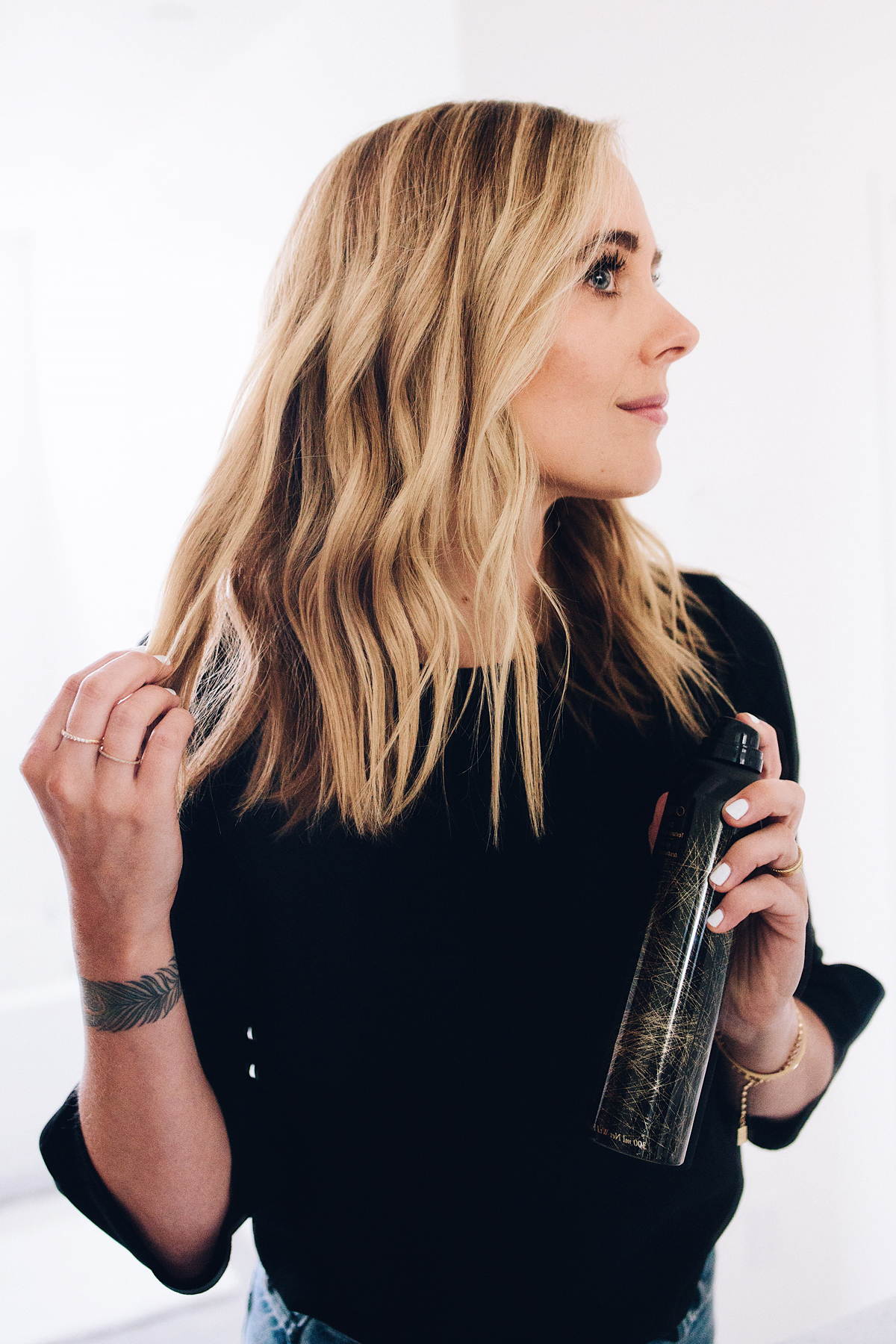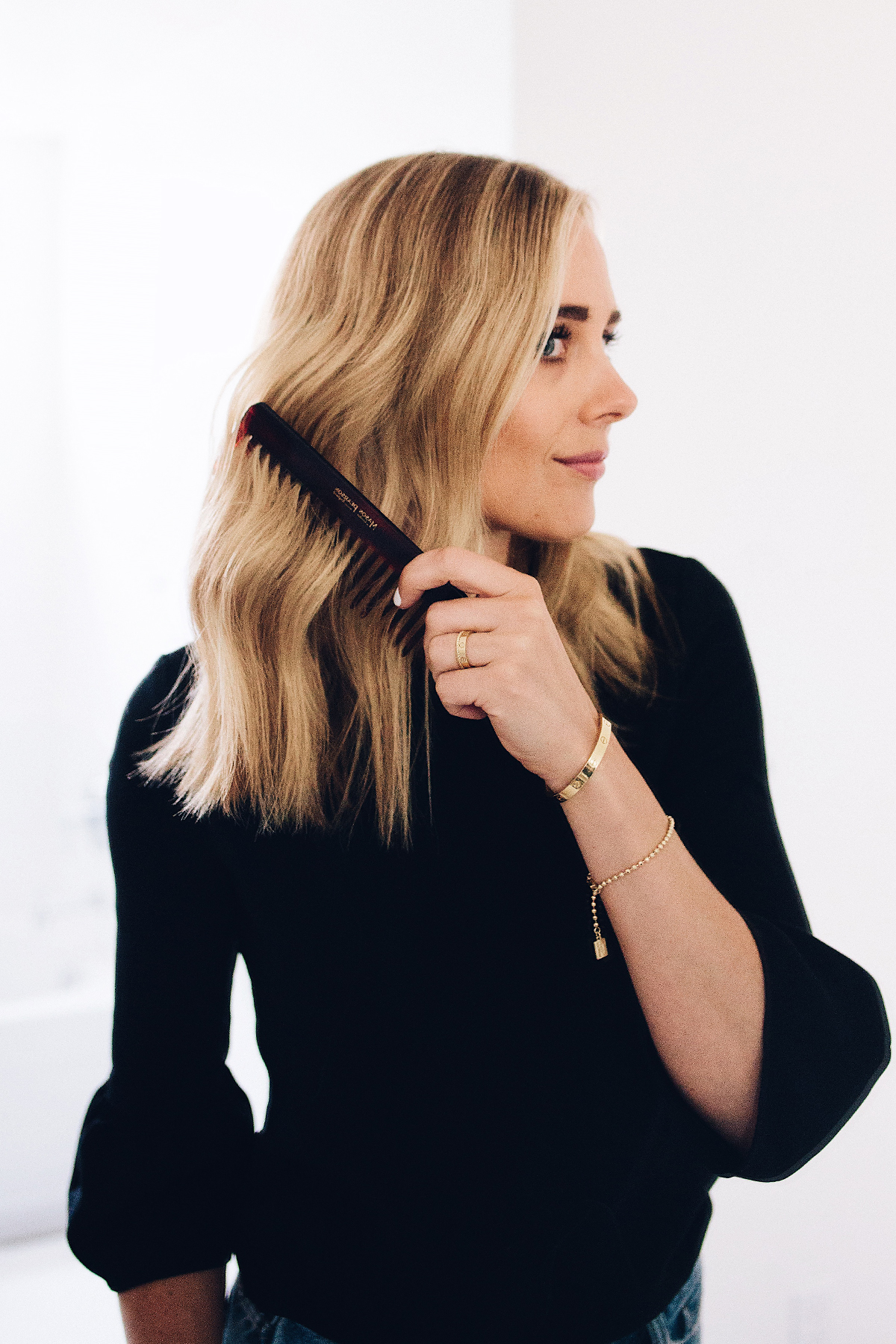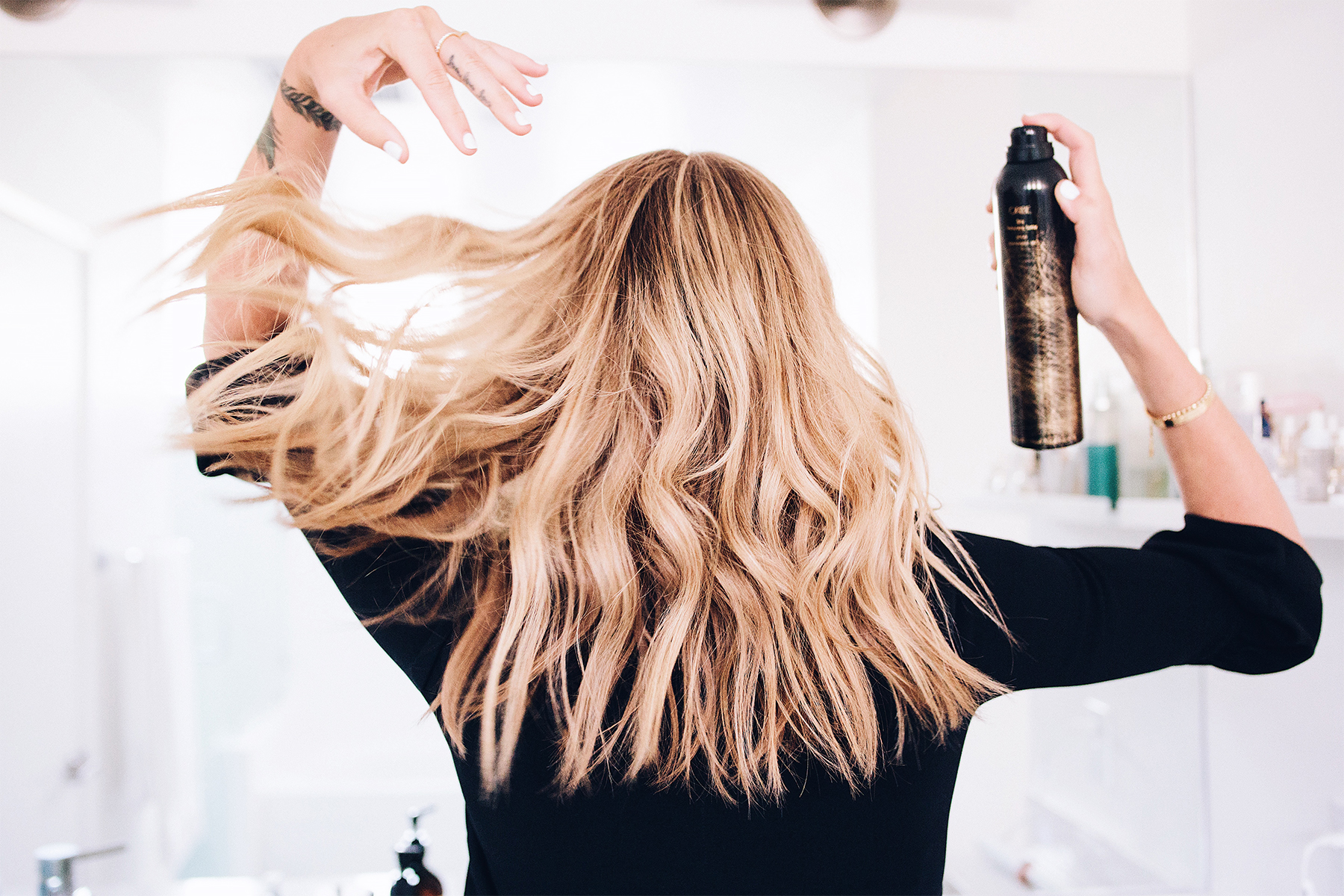 Step 8:
Next I use the Moroccan Oil on my curls. I love this oil because it tames flyaways, conditions split ends and smooths hair. Great to use after all that heat! Again, a little goes a long way with this stuff.  Pour a pea size amount into your palms and rub together, then comb through your hair with your fingers so most of the hair is applied with product.
Step 9:
Hairspray. This step is optional. I typically don't need hairspray, but if it's humid out or the curls just don't seem to be holding that day, I will use this Ouai Texturizing Hair Spray. This one is great because it holds the curls but still feels lightweight and allows movement with your hair, instead of feeling stiff. Oh and it smells amazing!
Final Notes:
I know this wand is expensive, especially the trio set. But I have found myself going back to this wand time and time again. I've tried others that are high-end and low-end, but this will still be one of my favorites. The good news is, if you don't want to buy the entire set, you can buy individual pieces and then add on different barrels as needed. You will just have to purchase this base, and then go from there! This is the 1" barrel sold separately. And if the wand isn't your thing, they have barrels with clamps for traditional curls.