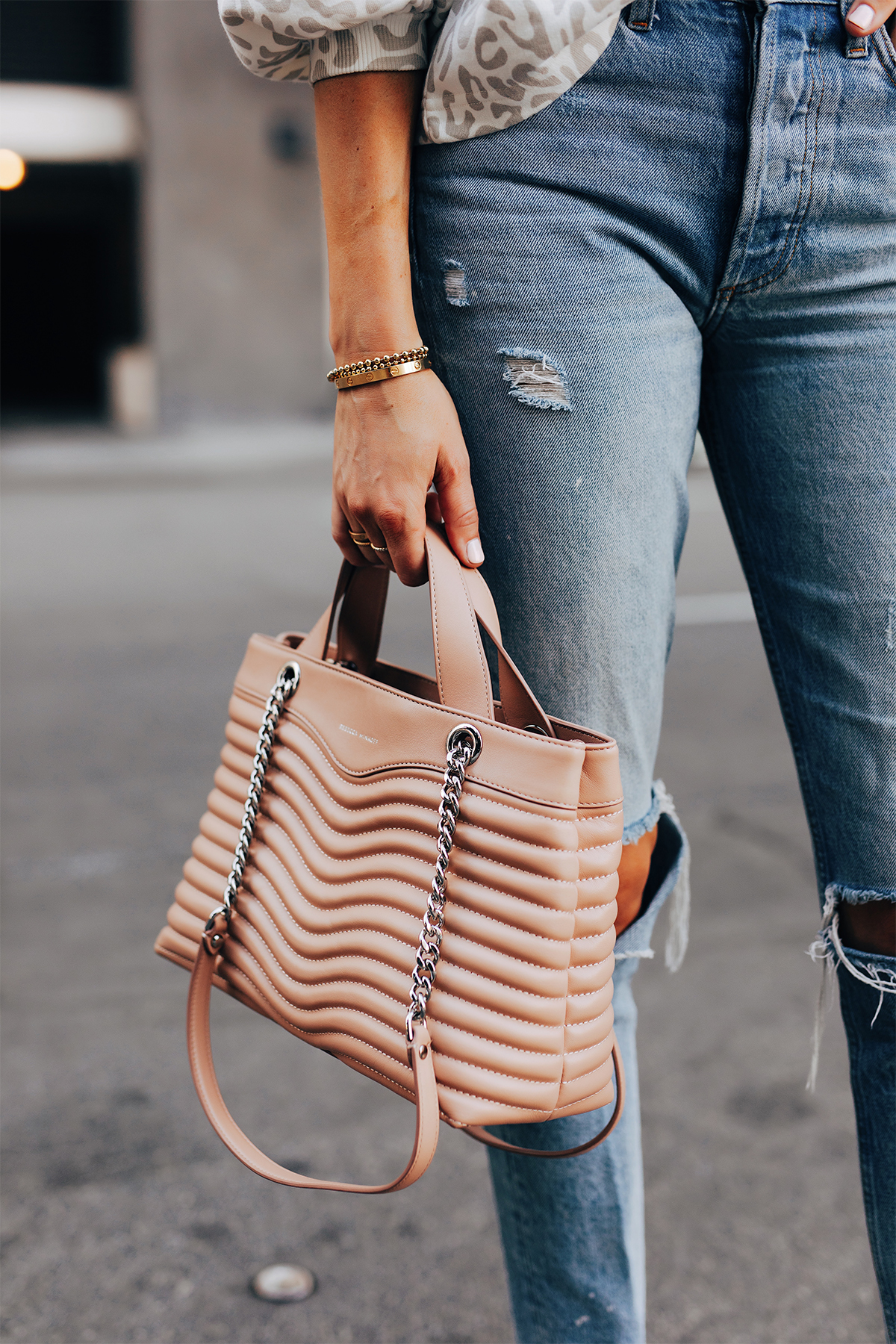 I enjoy putting an outfit together as much as the next girl, but sometimes the idea of having to change out of my comfy sweatshirt and sweatpants and into "real" clothes is too much to bear. That's why I'm grateful for brands like Rebecca Minkoff. She's found a way to put a spin on a regular sweatshirt that makes wearing it out on the town so fun and incredibly comfortable.
And it's leopard! Are you surprised that I was instantly drawn to this?! Not only is it incredibly soft, but the cut is chic, making it a bit more elevated than that one sweatshirt you've had since college that you refuse to get rid of. I love the grey and white leopard print as a way to mix up the traditional colors, and the sleeve detailing on this crew neck sweatshirt makes it stand out even more. If you're wondering how to make a sweatshirt look cute, this is your answer! Paired with some of my favorite jeans, some heels, and the gorgeous quilted satchel from Rebecca Minkoff as well, this cozy top instantly becomes a look.
Cozy Sweatshirts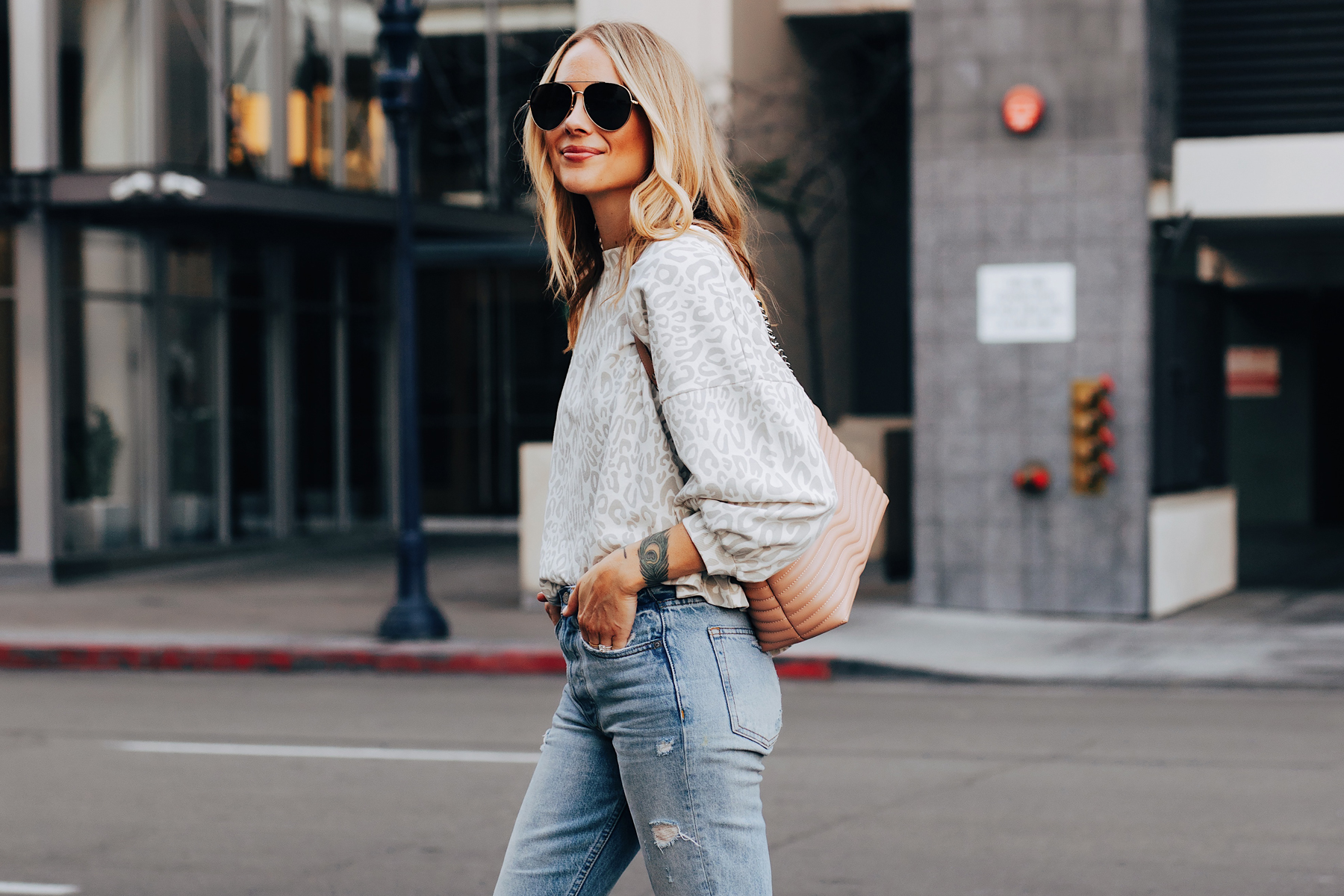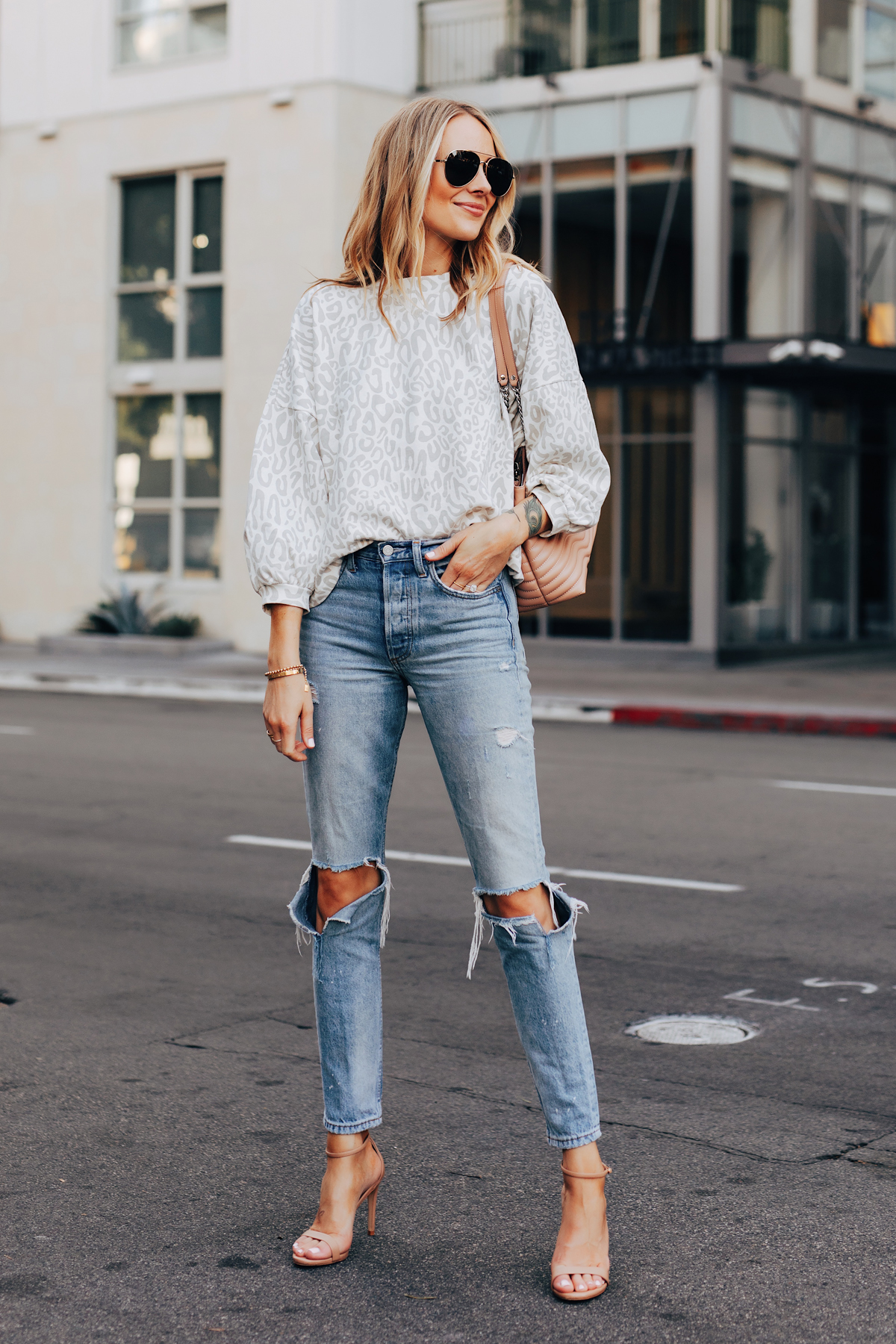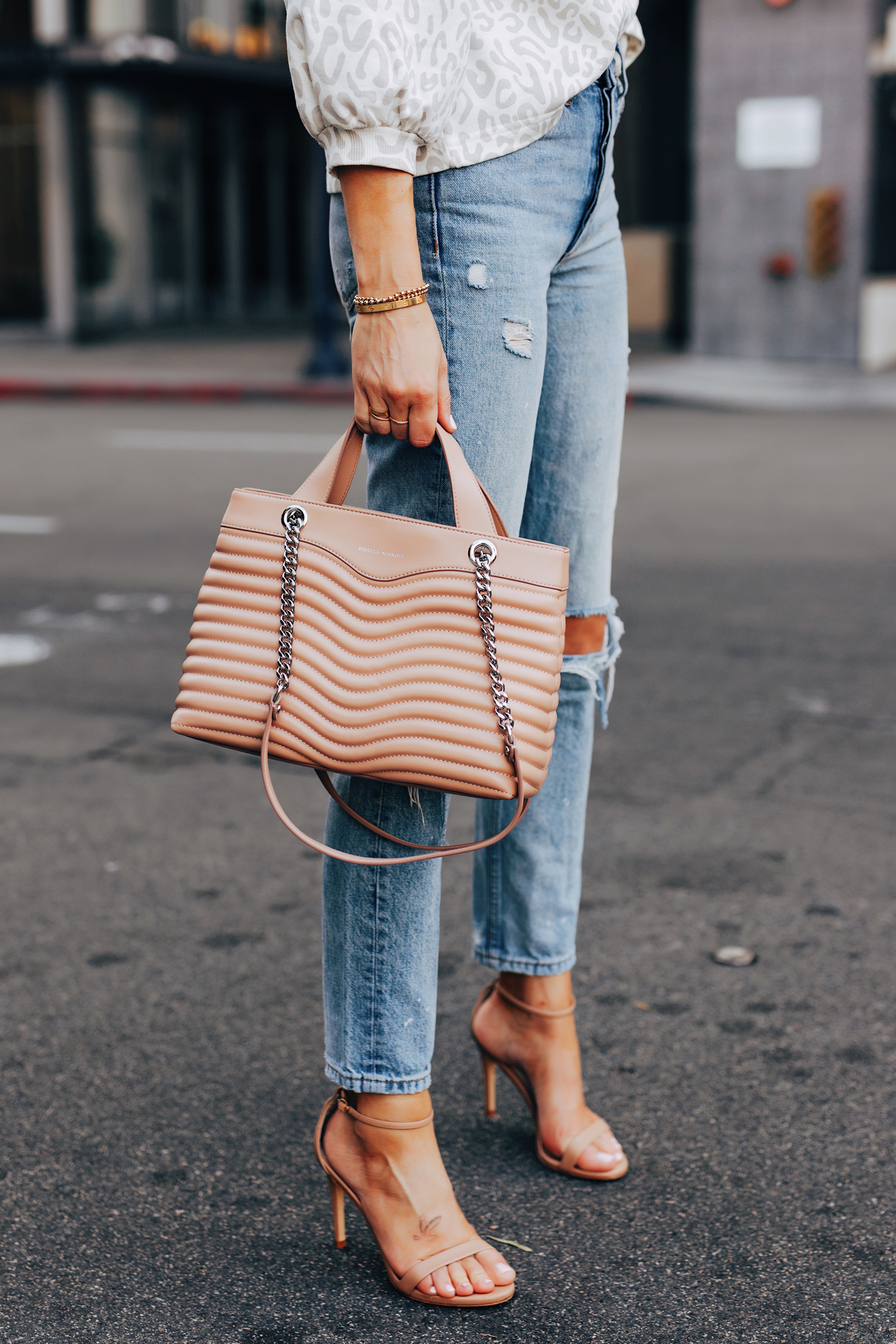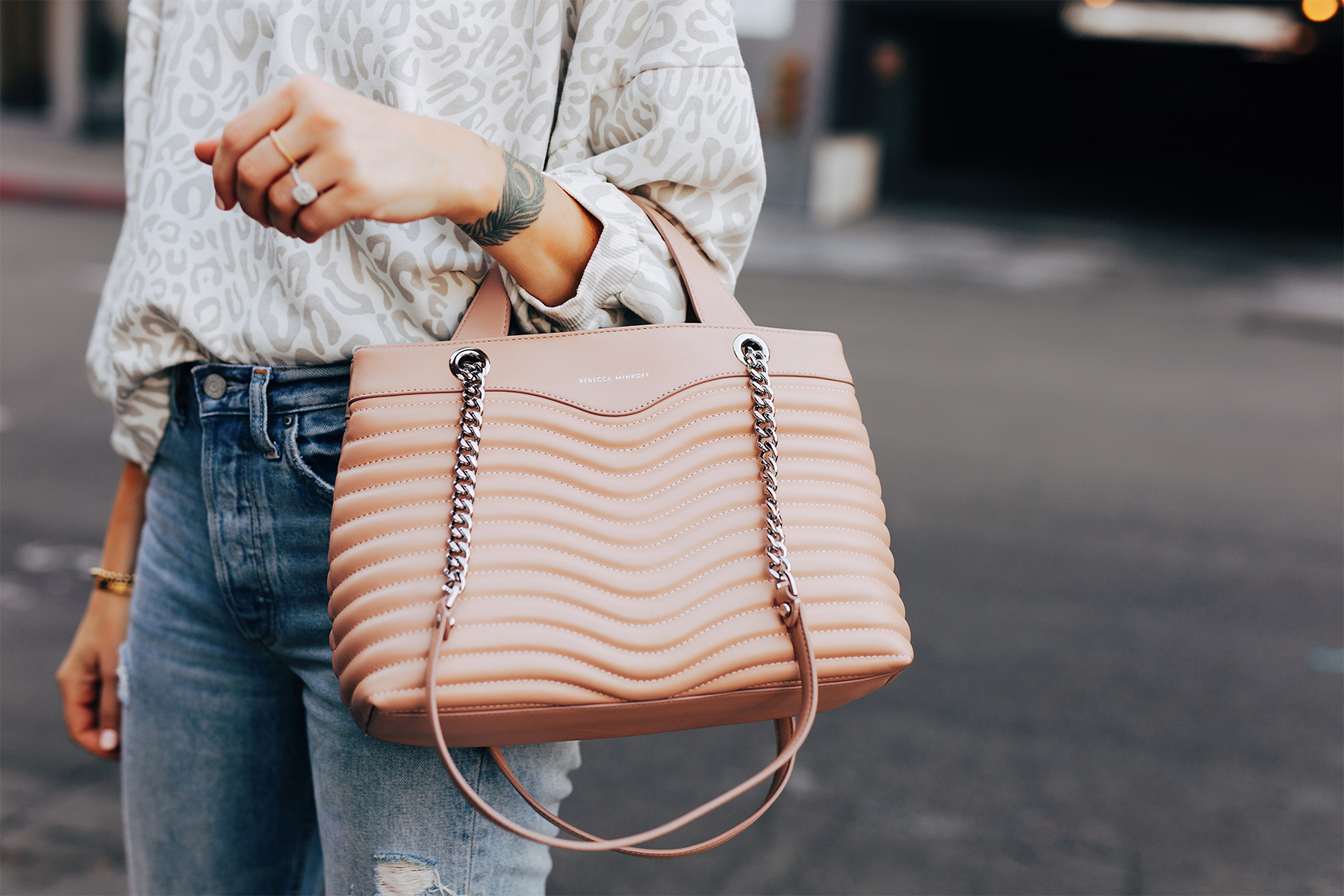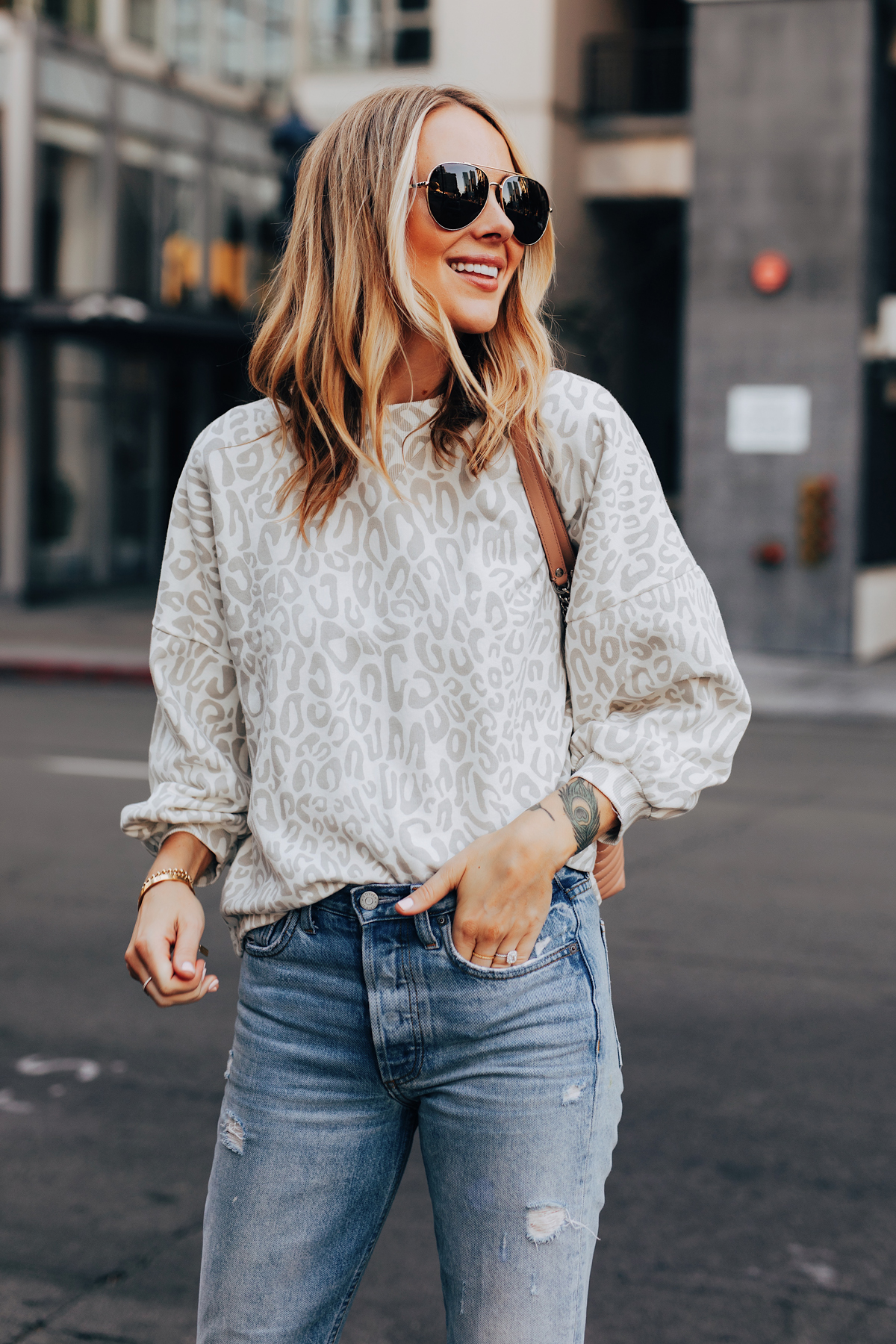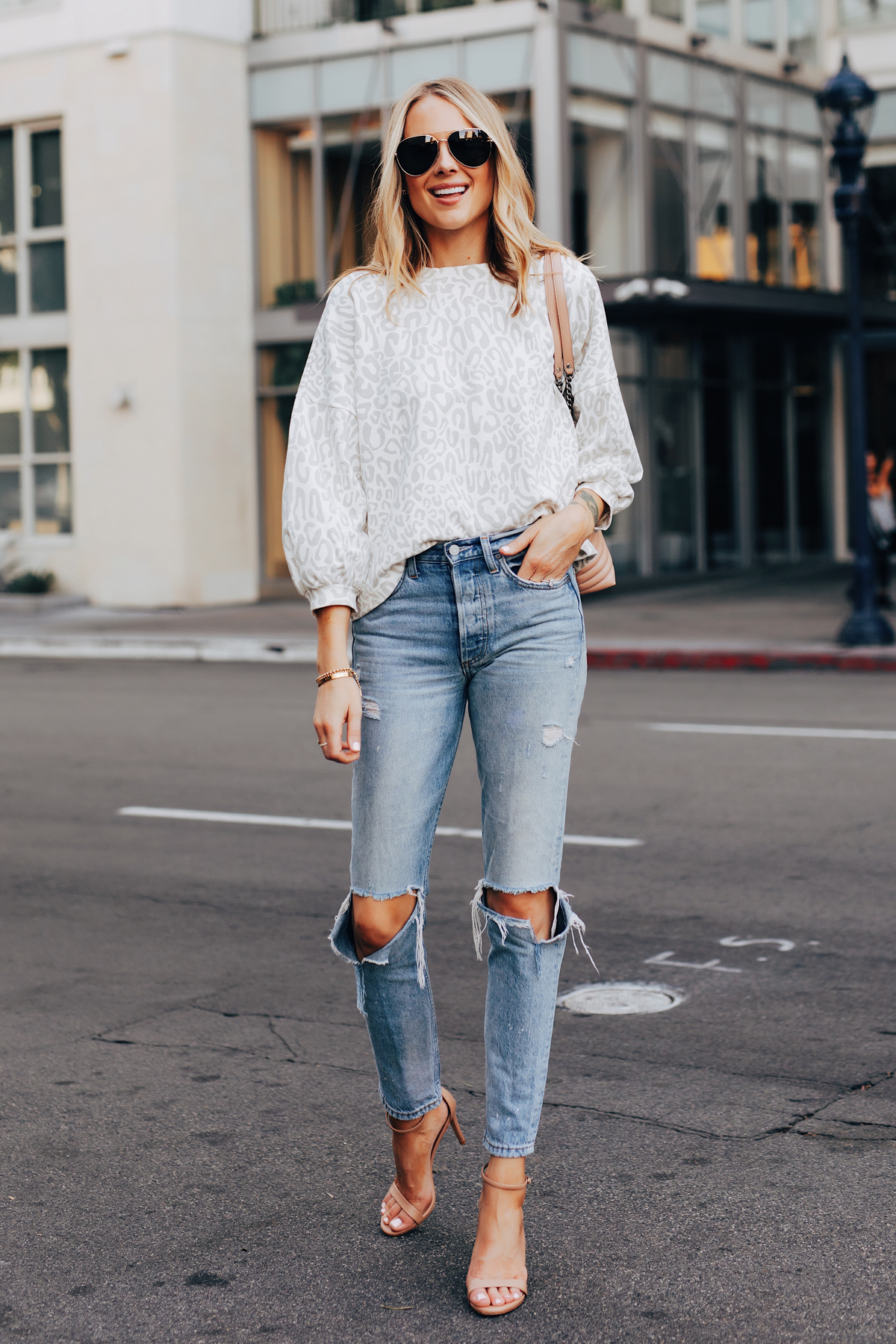 A special thank you to Rebecca Minkoff  for sponsoring this post. All thoughts and opinions are my own.
Photos: Arielle Levy